Case competitions for students: Benefits and preparation tips
Colin Powell once said that the healthiest competition occurs when average people win by putting in above-average effort. The truth of this statement becomes obvious at most case competitions. Student participants taste victory by dint of their preparation and focus, not by their brilliance or genius alone.
Case competitions provide students a high-profile arena to come up with a solution to a real-world business problem. The problem could be related to an issue faced by the management of a company or the question of launch of a new business or revamp of an existing one.
The chief executive of the company and board members are often part of the panel of judges evaluating the student teams' recommendations at case competitions. The audience almost always consist of other business leaders and the contestants' peers.
Case competitions go back to the 1980s and 1990s. Among the oldest case competitions are those held by the University of Texas's McCombs Schools of Business and the University of Virginia's McIntire School of Commerce, both in the 1980s. The University of Washington's Foster School of Business began its case competitions in the late 1990s.
Several competitions award $10,000 or more to the winners. Among the well-known competitions are the Harvard Case Competition; the National Investment Banking Competition; the John Molson MBA Case Competition; the KPMG International Case Competition; Asia Investment Banking Competition; McGill Management International Case Competition; the CFI Financial Modeling Competition; and Modeloff, to name a few.
Benefits of case competitions to students
How exactly do students participating in case competitions benefit? There are many takeaways. The students get to apply what they learned at school and show their talent to the audience and the panel of judges, which may consist of recruiters.
Case competitions give students a rare opportunity to impress the top officials of world-renowned organizations and catch their eye. They can work on real-world business problems and get feedback from top business leaders. The participating executives also get a chance to explore new talent.
According to an article in Financial Times, participants get a chance to demonstrate their problem-solving abilities to solve complex issues; create personal impact by working with team members and managing conflict; show leadership to build consensus; prove their motivation to achieve results; and develop their presentation skills that help for future business scenarios.
Networking is another major benefit, as teams from various business schools and reputed universities , besides company representatives, attend the competition. Students see the different presentation styles used by their peers and assess their own positive and negative points. Case competitions also help them make career decisions: what about the events did they enjoy and what not? Would they like to do a similar line of work in the world of finance ?
The more tangible results may include prize money for the team, which they could use as the seed capital to launch a new business venture; an internship with the company sponsoring the competition; and even a job interview with the sponsor. Students will also be able to speak about the experience of having participated in a case competition at job interviews later.
Even teams that don't win from these high-pressure, high-stake situations benefit. The team members find out why they lost, prepare afresh, and are back, new and improved, the next year. The competitions cultivate a problem-solving brain for all students.
They can also provide valuable and relevant talking points for interviews, especially with questions centered on team-based problem-solving.
Finally, case competitions provide preparation for internships, as the competition itself generally involves working collaboratively with a diverse team to analyze an ambiguous problem and present a recommendation. This is good practice for many careers.
There is also a strong networking component to case competitions, as many are sponsored by leading companies (e.g. TCU PepsiCo Case Competition and Deloitte's National Case Competition).
Participating in one of these competitions gives additional touchpoints with the sponsoring company, potentially giving a leg up for recruiting.
Case competitions, of course, also provide the networking opportunity to interact with students from other leading MBA programs .
The TCU competition, for example, pairs together students from different business schools; the winning team this year had students from TCU, Rice, SMU, and Vanderbilt.
Team-building is also a compelling incentive for participating in case competitions, as it is an exceedingly positive and productive way for MBA students to build solid relationships with their peers early on.
Rules and judging criteria for case competitions
Many rules govern case competitions, and a respondent on Quora simplifies the judging criteria as Logic (15 percent); Analyses (25 percent); Recommendation (20 percent); Q&A (15 percent); Presentation (15 percent); and Teamwork (10 percent).
About Logic, the team that separates the problem into logical parts and uses a structured problem-solving process gets the highest marks. As for Analyses, the team that uses the appropriate decision-making processes and frameworks, uses available data, takes into account developments in the particular sector, does strong research, and acknowledges the sensitivity of assumptions may be adjudged the best.
The best marks under Recommendation go to the team that answers the case question/problem with a clear yes or no, and bases strategy on the availability of funds and time. The top Q&A marks go to the team that gives clear and well-considered answers to questions and defends their recommendations based on evidence.
The highest presentation marks are awarded to the team that uses a logical storyline, progresses at a steady pace, uses clear and informative slides, and ensures good coordination between the presenters to provide a professional presentation.
Types of case competitions
Among the types of case competitions are finance modeling, where contestants build an Excel framework to analyze and evaluate a business; consulting, where they use management strategies to resolve a problem; investment banking, where they resolve issues about mergers and acquisitions or pitch long and short investment ideas; research, where they study a topics from science to humanities in depth; and data analysis, where they analyze information they have found based on their research.
Case competitions for undergraduates
Among the top case competitions for undergraduates are the National Investment Banking Competition, the Global Case Competition at Harvard, the KPMG International Case Competition, the McGill Management International Case Competition, and the CFI Financial Modeling Case Competition.
The John Molson Undergraduate Case Competition is another contest that fosters strategic thinking, innovating problem-solving, and sound decision-making among its MBA undergraduates at its competitions.
The Kellogg Morgan Stanley Sustainable Investing Challenges provides a chance to students to apply core financial principles to resolve economic, social, and environmental challenges in the field of sustainable investing.
The CBS Case Competition Open is open to all students and aims at helping them push their own boundaries for their personality development. The topic is usually a live company case that the participating teams have to solve.
The Engineering and Commerce Case Competition, held in Montreal, Canada, are for students from Commerce/Engineering steams.
List of top case competitions for undergraduates*
Source: Wikipedia
Case competitions for MBA students
For MBA students, competitions may involve functional cases, where the case question may relate to any one domain, such as marketing, operations, finance, or HR.
Strategic case competitions challenge MBA students to look at organizational problems from the point of view of senior executives.
Descriptive or illustrative case competitions provide a problem that was faced by a company and the results that followed the steps taken by the top leadership.
The case competition participants are expected to present why those steps were taken and how the management may have implemented their decisions. In the case of a poor result from the steps, the students have to find out what alternative strategies could have been taken.
Exploratory case competitions are done on a smaller scale to find out the basic questions to explore the various aspects of a case that need further study.
Collective or multiple-case competitions make use of studies that have been done on many cases in an organization and the launch of a new study to find a solution to a basic organizational problem.
Critical-instance cases also use data from various cases done over time, but use the solutions already found to resolve one specific issue.
Among the top annual case competitions for MBA students are the Deloitte National Case Competition at Deloitte University, Texas; Kellogg Biotech and Healthcare Case Competition, Northwestern University Kellogg School of Management, Evanston, Illinois; National MBA Human Capital Case Competition, Vanderbilt University Owen School, Nashville, Tennessee; Biopharma MBA Case Competition, Rutgers University, New Jersey; BNY Mellon Katz Invitational Case Competition, Pittsburg Katz; and the CASE, MIT Center for Real Estate Alumni Association (all graduate students).
List of top case competitions for graduates / MBA students / mixed
Source: Wikipedia
How does it work?
Here's an example: In the CBS (Copenhagen Business School) Case Competition 2015, 12 teams of four members each were divided into three groups of A, B, and C. From Group A, McGill, Canada, were the winners, from Group B Thammasat University, Thailand, and from Group C Wharton, US. In all, 48 students of 11 nationalities participated in the competition.
The case problem was how to increase the passenger traffic in the DBS, the Danish railway system. The three group winners took the stage at the finale, and presented their key finding and recommendations. Each presentation was followed by a Q&A session, where team members took questions from the audience.
After the presentations, the vote for the best presenter was taken. The audience voted for and nominated one presenter from each of the three teams. From among the three nominees, one presenter, from Thammasat, was chosen for the Best Presenter Award. McGill was adjudged the winner of the case competition.
Examples of cases in competitions
Sample question 1.
A clothing retailer, who has 15 stores in shopping malls in cities and suburban areas, has been experiencing a slowdown in profitability over the past few years, particularly in the city areas. Total revenue from the stores in cities has declined despite back-end cost savings. You have been hired to increase the retailer's profitability.
Key findings
The consumer behavior in cities is different from that in suburban areas. The city stores are not catering to the demographics of their surroundings. Unnecessary costs are being incurred through accumulation of inventory and lost shop-floor space.
Recommendations
Analyze customers in each store; choose a product mix and inventory according to customer demographics and income; consider closing down stores that cannot sustain business.
Sample Question 2
A travel agency, Travelbug, makes 10 percent commission in all its bookings. The current profit is $1 million compared with the average in the industry of $2 million to $3.5 million. What is wrong with Travelbug?
Travelbug's leisure travel business is draining its profitability: the cost per transaction is too high or the revenue from it too low.
Study the cost structure of other travel agencies. Negotiate a premium on leisure travel tickets with airlines. Reduce cost per transaction of leisure travel. Offer leisure travelers other products such as hotel bookings to increase revenue. In the long term, become a niche agency for business travel.
How to prepare for case competitions
Among the best books available are "Case in Point: Case Competition: Creating Winning Strategy Presentations for Case Competitions and Job Offers," by Marc P. Cosentino, et al., published in October 2017. "Case Interview Secrets" by Victor Cheng also gives you tips. Among other resources are the "Case Study Handbook" by William Ellet and "How to Avoid Getting Lost in Numbers" by David A. Maister. Also see References Nos. 13, 14, and 15, below.
An HBR article provides tips on sharpening your presentations skills, which could come in handy for case competitions, too: https://hbr.org/2013/06/how-to-give-a-killer-presentation.
The website thecasecentre.org provides a list of various case competitions and their details.
In Case Competition 101, Purdue University's video ( link ) tells you how to prepare for case competitions and explains the practical uses of SWOT, Porter's 5, and PEST/PESTEL models in case competitions. BCG's 'Win with BCG' ( link ) and CBS Competition Finale 2015 are useful overviews. Video footage of other top case competitions are also available, and easily searchable, on YouTube.
Tips to win case competitions
If you plan to participate in a case competition, here are a few tips:
Practice hard; not only your presentation but also your research skills.
Do online research of cases and study them. Go to YouTube and watch case competitions.
Get hold of former participants of case competitions to know what went well and what didn't for them.
Pick a well-balanced team with each participant skilled in one domain such as HR, marketing, operations, or finance.
Learn more about the company sponsoring the competition and the judges for the event and try to predict the questions for the competition. If you know the types of questions, you can assign the team members to work on the part of the case most suitable to them.
Avoid contradicting or criticizing the sponsor management's policies.
Ensure a logical storyline with appropriate computer slides. Give the responsibility of handling the computer slides to only one person at a time to avoid confusion.
Let the best speakers open your team's presentation.
Also read: – How the case study method works in business schools – Case interview sample question and answer tips – How to prepare for case interviews References: 1, 2, 3, 4, 5, 6, 7, 8, 9, 10, 11, 12, 13, 14, 15, 16, 17, 18
Mini-MBA | Start here | Success stories | Reality check | Knowledgebase | Scholarships | Services Serious about higher ed? Follow us:
Leave a Comment Cancel reply

Case Competitions
Introduction
Getting Started
Collaboration
Case Analysis
Data Visualizations & Presentations
Frequently Asked Questions
Assistant Professor
Associate Professor
What is a Case Competition?
In simple terms, a case competition is an academic competition in which students come together to solve a case that is presented. Students utilize their teamwork, critical thinking, analyzing, and organizational skills to deduce a recommendation that they support in a presentation in front of judges or company sponsors.
Although every case competition varies in time to work the problem and time to present to the judges, here are some "basics" that will help students starting out:
Generally teams are made up of 4 students from different backgrounds
Students have anywhere from 4 hours to a week to review the case, research, and present a presentation
Often, there are cash prizes for winning teams, best presenters, and "executive presence"
Presentations are generally 10-15 minutes
In addition to presentations, students also will have a Q&A session with judges that typically lasts for 10-15 minutes
Students have an opportunity to meet industry professionals
Benefits of Case Competitions
Public Speaking
Case competitions provide students with an excellent opportunity to enhance their public speaking skills and overall communication. Presenting to judges can seem very intimidating. However, learning to communicate a solution clearly while maintaining a calm and collected presence is a skill that can be applied to many aspects of life, especially in business.
Problem-Solving
When receiving a case, students first identify what the issue/goal may be. The rest of the time is spent finding details and developing an effective strategy to execute their solution. By doing so, students can practice their skills not only in problem-solving but in situation analysis as well.
Time Management
Case competitions prepare students by giving them real-life scenarios in which proper time management becomes a crucial factor in the overall success of the team. Some case competitions will take place over the course of a few days, maybe even a week. Others, such as the "STAMINA4" cases will last a duration of four hours with the final presentation following shortly after. With time being limited, participants are forced to work under pressure and learn to prioritize.
Strategic-Thinking
Developing a coherent strategy plays a major role in determining the success of a team's solution. During the process, students will strengthen their ability to think strategically and analyze the information given
Professionalism
Case Competitions are much like simulations of real-life scenarios, so students will learn the etiquette of business very quickly when participating in these competitions, as their professionalism also plays a major part in their success.
Network Building and Internships
By participating in case competitions, students are able to illustrate what their résumés may say. Students are demonstrating not only their solution but their own abilities and talents to judges. This gives the judges a brief glance to what each student would be like in the workforce. With that being said, numerous students have received internships by building strong connections with judges and making themselves memorable.
Working as a team is crucial to project success in any area, not just in the world of business. Therefore, learning how to work well with others and conquer challenges together is very beneficial for students across campus.
Students not only learn the value of teamwork, but they are also provided with the opportunity of learning how to effectively lead their team. As leadership is a popular skill in demand, students can practice their skills by competing in competitions.
Monetary Reward
Every case competition will provide the students from third place to first place with award money. These rewards can range anywhere from $1,000-$3,000, sometimes higher.
Friendships and Mentors
The best reward behind any competition is the development of friendships and possible mentors. Krannert faculty and company sponsors recognize and remember many of the students who are actively engaging in the case community. Within the case community, many teams form close relationships that they maintain throughout college and beyond.
Next: Getting Started >>
Last Updated: Sep 28, 2023 2:42 PM
URL: https://guides.lib.purdue.edu/casecompetitions
The Experience
Inclusion and Belonging
Global Opportunities
Career Impact
History & Legacy
Convocation Ceremony
Degree Programs
Full-Time MBA
Evening & Weekend MBA
Executive MBA
Master in Management
Certificate Program for Undergraduates
Which Program is Right for Me?
Academic Calendars
Executive Education
Online Programs
Programs for Individuals
Nonprofit Programs
Programs for Groups
The Kellogg Advantage
Contact Executive Education
Request a Brochure
Find a Program
News + Stories
Alumni Network
Applying to Kellogg
Career Journeys
Diversity, Equity & Inclusion
Global Impact
Student Stories
Kellogg Magazine
Kellogg Insight
See All News + Stories
Academics + Research
Faculty Directory
Academic Departments
Research Centers
Research + Books
Case Studies
Faculty Recruiting
Faculty Teaching Awards
Data Analytics
Entrepreneurship
Family Business
Leadership & Organizations
Social Impact
Full-Time MBA Admissions
Evening & Weekend MBA Admissions
Executive MBA Admissions
Master in Management Admissions
PhD / Doctoral Admissions
Undergraduate Certificate Admissions
Admissions Events
Financial Aid Office
Log into my account portal
Companies + Recruiters
Six Strategies for Winning Case Competitions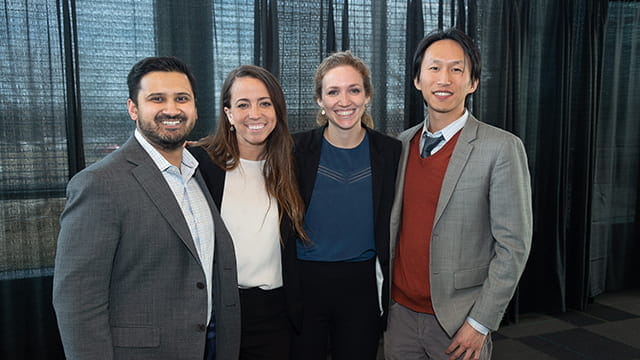 by Lauren Meyer and Sarah Consagra, both MMM 2020 
This content was originally published in Poets&Quants .
To prepare for business school, students gear up for lecture room cold-calling, months of career recruiting, and enough networking to last a lifetime. What many MBA students don't anticipate are case competitions.
An often-underrated way to derive value from your business school education, case competitions offer students the opportunity to consult for real clients, helping to solve pressing business problems. These competitions have become almost a rite of passage at graduate schools across the nation. Plus, they tend to pay generously – a perk always welcome on an MBA budget.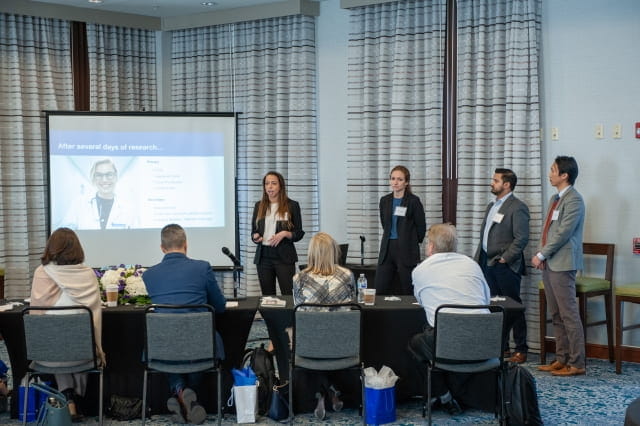 Over two weeks, our team designed a platform aimed at educating and empowering primary care physicians to directly treat patients with HCV, a task typically reserved for specialists. We were thrilled to win the competition, and even more excited to know that our ideas will further AbbVie's mission to eradicate a stigmatized and often overlooked disease.
Among busy MBA schedules, making time for a case competition may be difficult. However, it can be one of the most rewarding experiences of business school. After competing and succeeding in several during our first year at Kellogg, we've gleaned some helpful tips and tricks for designing a "winning" solution and getting the most out of the case competition experience.
1. Make it human-centered.
Get out there and talk to people! Secondary research is important. Where possible, your ideas should also be informed by robust primary research. Judges will be impressed when you are able to cite conversations with people who are "living the problem." Through our conversations with doctors, nurses, and social workers, we unearthed unique pain points related to HCV treatment that we would have missed entirely by relying on the internet. One nurse reminded us that "doctors are people, too," and that their own unconscious biases and busy schedules might prevent them from treating certain diseases with urgency.
2. Keep it laser-focused.
When solving an innovation challenge, there are typically a number of exciting possible solutions. We've found it is most effective to select the one solution you think is most compelling Then, tell the audience  why  you chose it, and build it out in detail. The audience will be much more impressed by a single, deep and well-studied solution than a set of broad and shallow ones. In our presentation, we recommended launching the education platform with primary care physicians covered by Medicare Advantage, a group we believed was uniquely poised to adopt the education platform. By honing in on one of many existing pain points, we were able to demonstrate that we had done the hard work of prioritizing the biggest win for our client.
3. Make it beautiful.
The value of an aesthetically compelling presentation cannot be overstated. This will keep your audience alert and engaged. Straightforward, crisp slides with simple design elements will go a long way. If you want to take it one step further, don't be afraid to get creative by adding illustrations and vivid imagery. Our team used hand-drawn illustrations (just stick figures – nothing fancy) to bring a typical HCV patient's journey to life for the judging panel.
4. Know your numbers.
When it comes to Q&A time, it's always satisfying to respond to a judge's doubting question with, "Yes, and we have data to support that." If you're going to whip out that reply, make sure you've done your homework. While only key numbers should be presented, an appendix is a helpful add-on for all the numerical content that you may want to pull out of your arsenal during follow-up questioning. Make sure you practice speaking confidently about how you arrived at those final numbers as well.
5. Make it actionable.
Ultimately, judges want solutions that feel tangible – ones they can execute readily, with existing budget, and feel excited to promote to internal stakeholders. Craft a clear outline for how you'll launch your idea, what money you'll leverage, and what existing resources you can draw on. If you want to add some glitz, you can always build out a roadmap for how your solution might evolve and grow as you scale (three, five, or ten years down the line). In our presentation, we focused on a "pilot program," and then shared a window into what a "full-scale" version might look like. This helped the judges understand our solution's potential for immediate effect, and how that might translate into something bigger and more impactful.
6. Tell a story.
Business jargon and charts might seem impressive, but if the judges aren't hooked they may miss the genius of your solution. Storytelling can be a critical lever for standing out and connecting with your audience. Share emotional and powerful stories of personas or real people you spoke with to demonstrate how this solution will transform the lives of customers and stakeholders. Coming full circle to our first tip: speaking with people out in the world will enable you to deliver compelling human stories.
One bonus tip to remember : be sure to make it fun! That may sound cheesy, but it's hard to envision and build out a business solution under time constraints if you're not curious about the subject matter. Find teammates you enjoy spending time with, and let your enthusiasm shine when pitch day rolls around.
Researched by Consultants from Top-Tier Management Companies
Powerpoint Templates
Icon Bundle
Kpi Dashboard
Professional
Business Plans
Swot Analysis
Gantt Chart
Business Proposal
Marketing Plan
Project Management
Business Case
Business Model
Cyber Security
Business PPT
Digital Marketing
Digital Transformation
Human Resources
Product Management
Artificial Intelligence
Company Profile
Acknowledgement PPT
PPT Presentation
Reports Brochures
One Page Pitch
Interview PPT
All Categories
[Updated 2023] Top 10 Winning Case Study Competition Presentations [and 10 Vexing Business Issues They Can Help You Solve]
A case study competition is a formal exercise that tests the participants' mettle in decision-making, collaboration, and presentation skills. As a key driver of industry-specific analysis focused on the problem-solving acumen of the researchers, case study competitions have become an integral part of corporate brainstorming as well as high-end B-school programs.
In the most basic sense, a case study competition aka a case competition seeks to give students or researchers a chance to analyze various aspects of a company and then come up with solutions to its problems. Based on the complexity of the subject involved, the participants are given a certain time limit to examine the subject and its market situation, find out loopholes that result in a problem, and then propose the solution in the form of a presentation.
Now ideally, the analysis and research phase of a case study competition demands a diverse team to work in unison and think on their feet. Some tasks may also require the contestants to work out an entire roadmap for the organization. These roadmaps can address issues at every managerial level of the organization right up to the director.
However, what makes or breaks a participating team's chances of winning the competition is the presentation of the case study. A well-defined and logically structured presentation can enable a power-packed performance, ultimately helping you become the star of the competition.
Therefore, this blog puts together 10 of SlideTeam's best case study competition presentation templates in context with 10 major business issues that they can help analyze and solve. Take a look, download the ones you like, and get cracking with your presentation.
Templates to use for your case study competition 
The corporate landscape is susceptible to occasional crises. Therefore, examining a subject for your case study competition requires a fine eye for detail that sees beyond the corporate veneer. And while this research and collective thinking can take up a lot of your deadline time, you may not want to fumble last minute to prepare a half-baked presentation that lays waste to your hard work.
Therefore, here are 10 case study competition presentation templates prepared by SlideTeam experts that solve 10 significant issues that the subject can face. These templates carry detailed information on how the subject matter resolved the problems and fit any criteria assigned by the judges of your case study competition. So when you find your perfect fit, just click on the template and incorporate it to save precious time.    
Problem 1: Opening up new revenue streams in a stagnant market
A dormant market is a businessperson's nightmare. Plummeting profits in the then lucrative ecosystem can make even the most well-established company jittery. However, opening up new revenue streams in such an ecosystem can be a challenge as well as an opportunity. If you figure out the challenge, you can exploit the opportunity.
Notably, this is quite a popular topic assigned as a challenge in a case study competition. It tests how the participants understand revenue generation and how to diversify a company's portfolio with appropriate techniques. Here's an actionable template that accomplishes that with ease.
The template solution
The following PowerPoint template takes a beer company as a case study. The company is generating stagnant revenue in the North American region and, therefore, wants to attract more customers and develop new revenue streams in the area. So the template methodically addresses the issues with appropriate profiling and SWOT analysis of the company.
Additionally, the template explores the development and marketing of a new product range for the company including premium, specialty, and healthier products. This is supported with suitable cost and risk analyses while exploring possibilities of future growth. Just click and download the template and infuse it with your subject-specific information.
Download this template   
Problem 2: Declining user base
Call it the effect of intense competition or lack of engaging prospects; customers tend to wean off a brand if nothing excites them anymore. The result is a grueling loss of revenue and, sometimes, even a complete downfall. The challenge in this situation is more about acting fast and thinking out of the box rather than fixing the mundane.
Ideally, the peak and plateau of the subscriber base of a business depend on how its client communication channels are performing. The peak is when the company is giving its best to acquiring more customers, and the plateau is when this activity falls stagnant. The following PowerPoint template provides a comprehensive to-do list for addressing this issue.
The following PowerPoint template takes a telecom company as the case study. It evaluates the current domestic and international market presence of the company and then suggests solutions.
Notably, this template displays a four-pronged approach to growing the company's user base. This includes tracking customer-related metrics, promoting the launch of new products on social media for better reach, resolving service issues more quickly, and providing personalized services to the customers.
One can also depict how measuring the KPIs after applying better expansion, technological and promotional strategies shows promising results. Ultimately, one can use the tabulated models in the template to show how a strategic overhaul grows the company's user base over the years.
Download this template
Problem 3: Customer retention rate optimization
Consumer loyalty towards a company depends on several spontaneous factors ranging from special offers and support. This loyalty, or customer retention rate as it is called, has to be in high figures for a company to thrive in a world full of replicable ideas. If companies ignore what their competitors listen to, customer loyalty is out the window then and there. This applies specifically to those relying on digital platforms for their bread and butter.
Often the biggest challenge for online companies is to get the maximum value out of their association with the customers. Ideally, with practical techniques of customer retention rate optimization, loyal customers become advocates for the brand. Here's the template solution to prepare a winning case study.     
This PowerPoint template analyzes the declining customer retention rate of an e-commerce company over five years. Besides taking stock of the current situation, the template also offers a comprehensive view of the company's five major problems. These include increased customer churn rate, decline in sales, reduced repeat order rate, decreased customer loyalty level, and falling Net Promoter Score (NPS).
The template depicts a systematic approach to solving these problems. It illustrates loyalty programs, social media presence, and customized services to increase the company's KPIs. Additionally, you can also discuss the risk management strategies to make a convincing point in your case study competition. 
Download this template    
Problem 4: Growing the market share
Growing their market share is quite an uphill battle for companies. The underlying reason is the global shift in market trends that may push the company to lose a significant chunk of its market share. Besides, business owners find themselves constantly juxtaposing their strategies in the face of a crumbling market share, finding it hard to churn out the right solution.
Moreover, strategic myopia is another roadblock in claiming a more significant share in the industry. Here's a suitable PowerPoint template that will help you establish a credible solution for a case study.
The following PowerPoint template provides an unbiased view of the case study of an energy company facing a decline in market share. Though enjoying a stellar reputation in its region of operation, the company faces the challenge of increasing its market share with its offshore wind expansion strategy. The template uncovers how the organization attains this with renewable energy applications.
Moreover, the template also defines how the strategy will unfold in three stages — "feel the breeze", "catch the wind", and "take off". You will also find techniques of overcoming the intense commoditized competition in this PPT template, making it a handy tool to help you triumph in the case study competition. 
Problem 5: Personnel shortage
While hiring the right talent is one of the biggest challenges for startups and corporations alike, personnel shortage can invite crisis galore. With staff crunch comes dwindling productivity and revenue, putting companies in a fix. Personnel shortage is often the assignment targeted in several case study competitions. From the perspective of human resources, a shortage of specialized staff makes it more challenging to keep the business afloat.
So here's a template solution that offers an outline of the strategic initiatives needed to tide over the crisis and help the subject reclaim a better position.  
The case study presented in this PowerPoint template addresses pilot shortage in an airline company. It illustrates the critical facts about the company first, such as the revenue, total passengers, and net profits. After that, it depicts the pilot shortage data over the years, attributed to retirements of old experienced pilots and cost of training new pilots.
Using this template, you can showcase the company's financial position and three key strategies to enhance human capital. These include establishing a training academy with regulated costs, promoting the benefits of joining the pilot training, and increasing the R&D and innovation efforts for better market positioning. Click below to download and deploy.
Download this template          
Problem 6: Declining sales
One of the most vexing concerns for a company is declining sales figures. The key drivers of sales are high demand for the product, better market positioning, and customer sentiment. If any of these falls out of balance, the consequences are detrimental. Corporate think-tanks today have to face this challenge with strategic vision and analyses.
Primarily, low sales result from lack of unique value proposition (UVP), misalignment of marketing and sales, expansion beyond capability, and variants of mismanagement along the company hierarchy. The following template solution shows how to keep these at bay.     
In the face of any kind of decline, the company's strategy will need some tweaking. If the situation turns grave, a complete strategy pivot may be the answer. Therefore, this PowerPoint template is the perfect tool to execute strategic changes for better sales. The template takes a car manufacturing company as the subject and describes its vital stats and figures in a well-developed layout.
The template shows how various contributors of poor sales can be tackled with the help of diversification of the business, development of more fuel-efficient cars, and production of vehicles in the budget segment to attract more customers. Additionally, the template suggests steps like investment in R&D and digital marketing for more impactful promotions.
Problem 7: High fuel costs
Rising global fuel prices are a pain for companies across the globe. International market fluctuation and COVID impact are enough to crush the spirits of companies relying on fossil fuels for basic operation. Fuel being their most crucial resource, organizations have to grapple with continuous demand-and-supply math and the financial burden of purchase and utilization.
Increased fuel costs have a cascading effect in the form of increased transportation costs, loss of customer base, and high employee turnover. Here's a template showing a case study to solve this conundrum.   
The ultimate goal here is to minimize transportation costs. The following PowerPoint template illustrates the techniques to do that with the help of an example of a logistics company. With a comparative view of the crude oil prices globally and fuel costs in a particular country of service, this template chalks out a triple-phase roadmap for the company. This includes automated logistics for shorter processing duration, inking a contract with a suitable logistics supplier, and using warehouses for storage and dispatch. 
The template also helps you present the subsequent cost analysis and comparison with data-driven tables and charts. So download the template below and make an everlasting impression.  
Problem 8: Brand expansion
Growing companies are at the helm of innovation and development. However, the biggest test comes when they need to expand their brand to unexplored markets. Merely having a product may not be enough to get the desired outcome. Moreover, the changing demographics and global technical disruptions make it a steep climb for ill-equipped organizations.
The road to a more prominent brand is full of technical and strategic hiccups. So here's the perfect PowerPoint template to help you deduce the secret to brand expansion.    
Here's a typical example of the brand expansion needs of a reputed pharmaceutical company. The PowerPoint template showcases the tactics to capture a new market for the company's existing brand of treatment drugs for Crohn's disease.
Additionally, this template illustrates how the company can develop the brand to treat other auto-immune disorders. It also provides the roadmap with careful SWOT analysis and competitive study while outlining the market opportunities for the brand.
The PPT template is perfect for presenting lucrative pricing strategies and marketing techniques that the company can follow to crush the competition in their dominant market. Click the link below and download the template right away.     
Problem 9: Applying trends to get a competitive advantage
A business owner's biggest asset is their ability to feel the market's pulse and devise strategies accordingly. But the corresponding challenge is even more troubling — how to apply the latest trends and march ahead of the competition? Often the concern here stems from the inability to infuse technology into your business model. Besides, trends are often ignored as one-hit wonders or "too much work".
However, this is where budding entrepreneurs make the silliest mistake and keep "doing their own thing". This costs them their customer base in the long term as their competitors, who put their ear to the ground, can satisfy the client better. The following template uncovers the secret to success.      
Full disclosure! The lure of the trending comes with its own set of risks. And to get the rewards, this template will show you how to apply systematic techniques to gain a competitive advantage. The case study subject is a cosmetics company looking to drub its competition by adopting the latest industry trends.
Since the face value here is of the utmost importance, the template showcases how incorporating visual technology can separate the brand from the crowd. Additionally, the template outlines how adopting AI-powered virtual try-on, engaging displays, and personalized customer service applications can boost the company's market presence. The result — increased customer loyalty and spectacular profits.     
Problem 10: Applying trends to enhance profit margins
Applying the latest industry trends is beneficial for the company's competitive positioning, and it also leads to better profit margins. However, execution requires critical and dynamic thinking on the part of the business owner. Here's a template that helps you bring corrective strategies to the table.      
This PowerPoint template also considers a cosmetics company as a case study. Besides highlighting the lack of the latest technology, it also brings to light the company's inadequate customer experience strategies and poor cross-selling skills. All these factors are visualized as the causes of the company's depleting revenue streams.
As a workable solution, the template also highlights strategies like developing the team's cross-selling skills, providing innovative skincare tools, and rolling out loyalty programs to entice existing customers. You can also discuss the risk mitigation strategies and quality assurance frameworks for enhancing profit margins with ease. Download it right away.  
So there you have it! These are the 10 comprehensive PowerPoint templates that will make any case study competition presentation a cakewalk. Just download these and let visually stunning designs do the talking for your hard work and research. Should you feel the need for something even more fine-tuned to your needs, our design team will always be ready to help. You can also explore our one-page case study templates to keep it short and excellent.  
FAQs on Case Study Competition
What is a case competition.
A case competition is a business competition where participants are presented with a real-world business scenario or problem, and are given a limited amount of time to analyze the situation, develop a solution or strategy, and present their recommendations to a panel of judges. These competitions typically involve teams of undergraduate or graduate students who work together to analyze the case and develop a solution.
What do you do in a case competition?
In a case competition, participants are given a real-world business scenario or problem and are required to analyze the situation, develop a solution or strategy, and present their recommendations to a panel of judges within a limited time frame, typically ranging from a few hours to several days. Here's a breakdown of what typically happens during a case competition:
Receive the case: The competition organizers will provide the case to participants, which usually includes a description of a business problem or challenge that needs to be solved.
Analyze the case: Participants will work in teams to analyze the case, using their knowledge of business concepts, industry trends, and market research to identify the root cause of the problem and potential solutions.
Develop a solution: Based on their analysis, participants will develop a solution or strategy to address the problem, outlining specific steps and tactics to achieve their proposed solution.
Prepare a presentation: Once the solution is developed, participants will prepare a presentation to communicate their proposed solution to the judges. The presentation usually includes an executive summary, background information, the proposed solution, and an implementation plan.
Present the solution: Teams will present their solutions to the judges, typically within a set time limit. The presentation may include visual aids, such as slides, charts, or graphs, to help convey their ideas.
Q&A: After the presentation, the judges may ask questions to clarify the solution or challenge assumptions made by the team.
Award ceremony: After all the teams have presented, the judges will announce the winners of the competition, and prizes may be awarded to the top teams.
What is the objective of case competition?
The goal of a case competition is to develop critical thinking, analytical, and problem-solving skills, as well as teamwork and presentation skills. Participants are typically judged based on the quality of their analysis, the feasibility and creativity of their solution, and the clarity and persuasiveness of their presentation.
Related posts:
Five Business Organizations That Were Digitally Transformed Beyond Recognition
11 Professional Use Case PowerPoint Templates to Highlight Your Success Stories
Top 11 Use Case Templates With Samples and Examples
Top 10 Business Case Study Templates with Examples and Samples
Liked this blog? Please recommend us
Dissertation Proposal Template You Must Follow to Ace Your Academic Projects
The Ultimate Guide to Delivering an Outstanding Master's or PhD Thesis Dissertation Defense Presentation (Over 20 Templates Included)
This form is protected by reCAPTCHA - the Google Privacy Policy and Terms of Service apply.
Digital revolution powerpoint presentation slides
Sales funnel results presentation layouts
3d men joinning circular jigsaw puzzles ppt graphics icons
Business Strategic Planning Template For Organizations Powerpoint Presentation Slides
Future plan powerpoint template slide
Project Management Team Powerpoint Presentation Slides
Brand marketing powerpoint presentation slides
Launching a new service powerpoint presentation with slides go to market
Agenda powerpoint slide show
Four key metrics donut chart with percentage
Engineering and technology ppt inspiration example introduction continuous process improvement
Meet our team representing in circular format
UW Global Business Case Competition
Corporate partners.
The UW Global Business Case Competition would not be possible without the support of corporate partners. Their dedication to global business education is greatly appreciated. The following partners help to make this competition a reality.
The Boeing Company
Costco Wholesale
F5 Networks
Kirkdoffer Family and Clay Lacy Aviation
The UW Global Business Case Competition (GBCC) is a leading international case competition that brings together undergraduate students from the United States and around the world to compete in a fast-paced and challenging business case study. Starting in 1999 as the Global Business Challenge, our competition is one of the oldest of its kind.
Application closes on 03/10/2023 Questions? Contact Caroline Zeiher, [email protected]
The Form to express interest in UW GBCC 2023 is now closed. We will send out invites to express interest again in May of 2023 for GBCC 2024.
Volunteer Perks
Gain hands-on experience for your future case competition: Volunteering is a great way to gain more insights about case competition. You will get to watch representatives from top business schools around the world competing against each other, and learn from the feedback of professional judges. Network with professionals from the business community: In addition to getting to know the representatives from top business schools across the globe, you will also have the opportunity to network with judges who are Foster's alumni and experienced professionals. Free food!: All volunteers will be provided with free lunch.
Student Ambassadors
Ambassadors.
The Ambassador application has closed for 2023.
Ambassadors are the faces of Foster for the visiting teams, offering their perspective and encouragement as students at UW and Foster leading up to, during, and after the competition. These student ambassadors will attend virtual events with teams and help teams with anything that may arise. Simply put, being an Ambassador is all about making friends, and getting great experience in student leadership!
If chosen to be one of the 11 GBCC Ambassadors this year, you will… 1. Contact and maintain communication with your team prior to GBCC 2. Assist your team during their competition by helping with logistics ad answering questions 3. Help make sure GBCC is a success! 4. Work jointly with Ambassador Managers (Silke van Caeneghem and Brennon Lee) in developing Student Welcome Packets. 5. Team you could be paired with (besides UW): Consult this page
Ambassadors can expect an average of 2 hours per week leading up to GBCC. Students will communicate with their assigned teams leading up to the competition and during the competition students can expect to take part in several live competition events.
If you have any questions please reach out to [email protected] .
Manager Positions
The Manager Application for GBCC 2023 is now closed. Come back in Fall 2023 for information on Managers for GBCC 2024
Build your resume as a student leader at UW's flagship international case competition.
Apply to be a manager for UW's 23rd Global Business Case Competition (GBCC)! The following positions are available to any students interested:
Competition Manager
Ambassador Manager
Event Manager
Marketing Manager
Depending on your position, you will be in charge of hiring volunteers and ambassadors, as well as planning out all the details surrounding the week-long festivities and multiple cases! The positions offer monumental opportunities for leadership and management, as well as the ability to meet students from all over the world!
For the application and further information click here
UW GBCC enables students to build meaningful, cross-cultural relationships, experience what the city of Seattle has to offer and most importantly, challenges them with the task of analyzing and developing a business recommendation for two real-world case studies. The competition concludes with each team presenting their case solutions to a panel of industry-leading judges, who are tasked with the difficult decision of selecting the UW GBCC champions.
Congratulations to our 2021 GBCC Champions, University of Porto (Portugal)!
Be sure to connect with the UW Global Business Case Competition on Instagram .
Participating teams can find rules and detailed schedule information on the exclusive GBCC website – please email [email protected] or [email protected] for access.
Week Overview
Gbcc week overview, participating universities.
UW GBCC 2023 Participating Universities:
American University of Beirut (Lebanon)
Babeș-Bolyai University (Romania)
Chulalongkorn University (Thailand)
Erasmus University (Netherlands)
Korea University (South Korea)
The University of British Columbia (Canada)
The University of Hong Kong (Hong Kong)
Universidad Panamericana (Mexico)
Universidad San Francisco de Quito (Ecuador)
University of Porto (Portugal)
University of Southern California (United States)
University of Washington (United States)
An interest form will open in July 2023 for universities who are interested in participating in GBCC 2024.
2021: Tesla's Global Expansion Strategy
By Suresh Kotha and Dr. Debra Glassman, University of Washington Foster School of Business, April 2021 Tesla is a revolutionary car company with a revolutionary leader, Elon Musk. It has upended conventional wisdom by successfully producing a line-up of battery-powered electric vehicles (EVs) with its own designs and many of its own components. Despite production challenges, Tesla is undertaking rapid global expansion, with a "Gigafactory" in Shanghai and another about to come online in Germany. The global EV market is growing rapidly, and Tesla is considering other locations for Gigafactories, including India. Is this a good idea? Is Tesla spreading itself too thin? With global competitors ramping up, can Tesla be profitable in the global markets that it is considering?
This case asks the student teams to identify and evaluate Tesla's global expansion strategy and to present an implementation plan and forecast for the strategy that they recommend.
The champions are compiled below.
Final Round Presentation Recording
Champions Announcement Recording
2019: Amazon Go Stores: New Directions in Grocery Retailing
By Dr. Debra Glassman, University of Washington Foster School of Business, April 2019
In January, 2018, the first Amazon Go store was opened to the public in Seattle. It featured a checkout-free experience. Upon entering, the customer scans a QR code on the Amazon Go phone app. As the customer shops, cameras track his or her movements. The shelves have weight sensors that detect when a product is removed from a shelf (or returned to it). The app keeps track of purchases and charges a credit card when the customer leaves. Amazon calls this Just Walk Out technology.
Amazon has plans for as many as 3,000 Amazon Go stores in the US by 2021. It has identified a site in London for the first overseas Amazon Go store. It is logical to think that Amazon will consider further overseas expansion, but it is not clear what form that should take. Cross-border expansion in the grocery sector is notoriously difficult, and other retailers are already launching cashierless grocery stores around the world, from the UK to China.
This case asks the student teams to identify and evaluate three global expansion strategies and to present an implementation plan for the strategy that they recommend. The champion and finalists' presentations are compiled below.
2018: Amazon Web Services: Searching for Global Growth
By Suresh Kotha and Debra Glassman, University of Washington Foster School of Business, April 2018
The case focuses on Amazon Web Services (AWS), the world leader in provision of cloud computing services, from data storage to computing and applications. Moving to "the cloud" means that customers rent data center services from third-party providers via the internet rather than maintain their own data centers. The major cloud providers, such as AWS, Microsoft's Azure and Google Cloud Platform, are rapidly building networks of very large ("hyperscale") data centers, grouped in geographic Regions around the world.
This case asks the student teams to play the role of AWS managers who will recommend locations for new data center Regions to Amazon CEO Jeff Bezos and other top managers. The presentations must identify the top three criteria for location selection and recommend three new Region locations.
Read the student charge . The champion and finalists' presentations are compiled below. Please email the case author to request additional case information.
2017: Fitbit: The Business About Wrist
The case focuses on Fitbit, a company with a big share of the wrist-worn wearables market. The market has become increasingly competitive and is characterized by a convergence between the functions offered by fitness trackers (such as Fitbit) and smartwatches (such as Apple Watch). Due to this connectivity, there is a growing recognition of the privacy and security risks associated with the data generated by wearables. The teams in this competition were asked to play the role of Fitbit managers asked to recommend how to protect data from Fitbit devices. They were also asked to develop a plan for marketing Fitbit's new data protection efforts.
Read the student charge . The champion and finalists' presentations are compiled below.
2016: Volkswagen Group: The Emissions Scandal and the Costs of Deception
In 2007, Martin Winterkorn, the new CEO of the Volkswagen Group, led the adoption of Strategy 2018, a bold plan for the company to become the world's number-one-selling automaker. By early 2015, the Volkswagen Group had achieved that goal, in part by increasing US car sales through offering "clean diesel" vehicles. The clean diesel engines allowed VW, Audi and Porsche cars to meet the strict US emissions rules on nitrogen oxides. Then, in September 2015, the US Environmental Protection Agency announced that VW diesels had cheated on the emissions tests with a "defeat device" – software that detected when a car's emissions were being tested. The device reduced emissions during testing, but allowed emissions as much as 40 times higher during regular driving. Eventually it was revealed that the company had installed defeat devices in 11 million VWs, Audis and Porsches worldwide, including 600,000 in the US. Winterkorn was forced to resign and governments and customers around the world launched recalls and lawsuits. The VW Group is facing huge potential costs, as well as damage to its reputation. As new CEO Mathias Muller revises the Group's strategy, he must address these questions: What will be the total costs of the cheating scandal, and how will they constrain the VW Group's strategic options in the future?
Read the student charge . The champion and finalists' presentations are compiled below.
2015: First Solar Inc. in 2013
Each of the GBCC teams spent 48 hours analyzing a business case on First Solar Inc. In 2010, First Solar was the global leader in production of solar panels. However, by 2013, Chinese producers dominated the world market, helped by generous government subsidies. First Solar was also challenged by falling prices for solar panels made with a competing technology. First Solar responded by vertically integrating into the solar systems business, making the company a "one-stop shop" for utility customers. First Solar's sales have been concentrated in the US market, but they are exploring opportunities outside the US. The GBCC student teams were tasked with identifying the external forces affecting First Solar's business over the next five years and then prioritizing the non-US target markets.
Read the case study on the Harvard Business School website . Find the student charge . The champion and finalists' presentations are compiled below.
2014: Nike: Sustainability and Labor Practices 2008-2013
Acting as Nike mangers, students examine Nike's sustainability and labor practices from 1998 to 2013 and provide recommendations on three case questions: 1) Where should Nike move its collegiate apparel production? 2) What is a feasible way for Nike's supply chain to be more transparent? and 3) How can Nike build consumer awareness concerning its improved labor sustainability projects?
Read the case study on the Harvard Business School website. Find the student charge . The champion and finalists' presentations are compiled below.
2013: Frog's Leap Winery in 2011: The Sustainability Agenda Case
From 2000-2010, John Williams, co-founder of Frog's Leap Winery in California, invested in dry farming, organic, and biodynamic agriculture; geothermal and solar power; year-round employment and benefits for immigrant workers; and the industry's first LEED-certified tasting room. Despite static production, inventory and debt load grew. Students were tasked with finding solutions to help Frog Leap increase sales and become more sustainable while remaining a small winery.
Read the case study on the Harvard Business School website . Download the student charge . The champion and finalists' presentations are compiled below.
2012: Li & Fung 2012, Harvard Business School
Students act as the top executives at Li & Fung in the midst of preparing an important presentation to stock market investors and analysts. During the presentations, executives (students) will explain the strategies that will be implemented to achieve a goal of $1.5 B. core operating profit in 2013.
2011: Urban Water Partners (A), Harvard Business School, October 2010
Students teams took on the role of the founders and executives at Urban Water Partners. Each team was asked to develop a business plan and subsequent presentation outlining possible business expansion and possible risks.
Be boundless
© 2023 Foster School of Business, University of Washington | Seattle, WA
Case writing competitions
Case competitions can play a role in highlighting the many skills involved in case writing, teaching and learning. They can benefit faculty, researchers and students and offer the opportunity to showcase expertise at business schools and universities.
This page provides details of current case writing competitions. We're always interested to hear about new case writing competitions, so if yours isn't listed please get in touch.
We also have a page that lists information about case competitions for students .
Promote your competition
If you would like your case writing competition promoted on this page please contact Paddy.
Entry deadline: 30 September 2023
In partnership with the Association of African Business Schools (AABS), Emerald invite authors from African higher education institutions to submit business teaching cases focused on emerging markets in Africa.
Be in with a chance to win up to $2,250 and have your case published globally.
Further information
Visit competition website
List of winners 
Entries closed for 2023
AIMA-India Case Research Centre (ICRC) is pleased to announce the third edition of its Case Writing Competition & Conference. The competition aims to encourage and promote the development of high-quality India-focused teaching case material that brings Indian ethos in managing the business.   The business world has changed significantly in the past few years, particularly during the pandemic. The Case Writing Competition aims to capture the changing industry trends, technological changes, digital economy, sustainability, survival and several other market requirements in the form of teaching cases.
List of winners
Entries not yet open for 2024
Page, in alliance with the Institute for Public Relations, conducts an annual competition for the writing of original case studies by students enrolled in a school of business, communication or journalism and who are pursuing a degree that is focused on corporate communications and the practice of public relations. The objectives of the competition are to introduce the practical applications of the core principles that define public relations as a critical function of management to scholars, teachers, and students, and encourage research that contributes to the profession's body of knowledge and provides practical suggestions on how to improve the corporate public relations function.
Student authors of winning entries and their faculty advisors are awarded cash prizes and recognized by the nation's leading corporate communications executives.
Entry deadline: 17 October 2023
In partnership with El-Khazindar Business Research and Case Center (KCC) at the American University Cairo (AUC) School of Business, this case writing competition is open to authors from the Middle East and North Africa (MENA) region, Pakistan and Turkey. 
The aim of the competition is to develop high quality teaching case material focusing on business and management issues in dynamic and emerging economies and at the same time to nurture case writing capabilities in these regions. 
The total award fund is $2,250 with prizes awarded to the top three cases ($1,000, $750 and $500). We will also consider all submissions for publication in the international, Scopus-ranked case collection Emerging Market Case Studies (EMCS).
Visit the competition website  
Entry deadline: 31 August 2023
The colloquium, organised by ICFAI Business School, is to be held from 11-13 October 2023, and is another effort by IBS to motivate academicians to develop cases for instructional use.
Following the case writing workshop on 11 and 12 October, authors of selected cases will present their case submissions, teaching objectives, and plans on 13 October.
The winner of the full-length case study will receive INS 25,000 and the winner of the compact case study will gain INR 15,000.
The full-length case study must not exceed 5,000 words while the compact case study must not be greater than 1,800 words (excluding annexure and exhibits).
The aim of this competition is to encourage and promote the development of high-quality teaching case material that positively represents real women in leadership positions in the workplace.
Having 10 years of research on award-winning case papers, Lesley Symons of The Case for Women showed that women protagonists are present in only 11% of award-winning case papers. She developed the Symons Test which is used to assess the presence of women in case papers:
Does it have a woman in it?
Is she the protagonist?
Does she speak to another woman about the business?
Only 4% of the case papers researched met all three of the rules. 
The aim of the competition is to encourage and promote the development of high-quality teaching case material relevant for the realities of dynamic and emerging economies, and at the same time promote the development of case-writing capabilities in those countries. In the spirit of a fully inclusive competition, global submissions are encouraged.
Entry deadline: 13 October 2023
China Europe International Business School (CEIBS), Shanghai MBA Case Development and Sharing Platform and The Global Platform of China Cases first co-organised the Global Contest for the Best China-Focused Cases in 2015. The aim was to promote research on unique management issues in the Chinese environment from a global perspective.
List of winners in:  2022 ,  2021 , 2020 ,  2019 ,  2018 ,  2017 ,  2016 ,  2015 .
Entries closed for 2023
You are invited to enter WDI's competition and support and strengthen diversity, equity and inclusion (DEI) skills and knowledge for today's students, who will become tomorrow's global business leaders. WDI Publishing and the University of Michigan's Ross School of Business are proud to present the second annual DEI Global Case Writing Competition.
Entrants are encouraged to submit an academic case study about a DEI-related business dilemma within one or across multiple business disciplines. Submitted case studies may feature diverse protagonists who may have non-traditional, yet inclusive, management styles.
The winning individual or team will be awarded $10,000.
Visit competition website 
2022 winners announced!
With the support of The Case Centre and our category sponsors, the case writing competition encourages innovative and impactful case writing and teaching. Take part in this yearly case writing competition, organised since 1988. Through 13 categories representing critical managerial areas, you can contribute to management development and some of its future challenges. All winning cases receive €2000, wide visibility across the EFMD network and publication opportunity by The Case Centre.
Hansol Park, e [email protected]
List of winners in: 2022 ,  2021 ,  2020 , 2019 , 2018 , 2017 , 2016 , 2015 , 2014 , 2013 , 2012 , 2011 , 2010 , 2009 , 2008 , 2007 , 2006 , 2005 , 2004 , 2003
The Program for the Advancement of Research on Conflict and Collaboration (PARCC) at the Syracuse University Maxwell School is sponsoring its 16 th annual E-PARCC competition to further stimulate the creation of effective and innovative teaching cases and simulations. 
Entry deadline: 2 October 2023
Case authors from all disciplines are invited to submit to this year's Fox International Business Case Writing Competition.
The 2023 theme is "Diverse Protagonists," with lead sponsorship by the Fox School's Center for Ethics, Diversity and Workplace Culture (CEDWC). Teaching cases should feature protagonists from marginalized backgrounds. 
The first-place case will receive $2,500. The second-place case will receive $1,500. The third-place case will receive $1,000. 
Entry deadline: 1 November 2023
This case writing competition is open to any authors (including those external to HEC Montreal as well as non-academic authors) whose cases fit the criteria outlined here .
The winning case in this writing competition will be used in the 15th edition of the AEMBA Corporate Social Responsibility (CSR) Challenge to be held in March 2024. During this case study competition, MBA students from all over the world are invited to reflect on and discuss complex issues related to corporate social and environmental responsibility.
$4,000CAD will be awarded for the winning case. The prize will be awarded at the closing ceremony of the CSR Challenge. If used in the March 2024 HEC CSR Challenge, the runner-up case will also receive $2,000CAD.
Entry deadline: 30 September 2023
As part of ICFAI Business School's 4th International Case Study Conference, there is a case writing competition for participants to enter.
Cases can be submitted in two tracks: 1. Embracing Sustainability: An Emerging Markets Perspective, and 2. Management Lessons from Indian Knowledge Systems. The best three cases will be awarded cash prizes.
The John Molson School of Business's Bob and Raye Briscoe Centre in Business Ownership Studies is pleased to invite case writers to submit new, unpublished teaching cases under the theme of business ownership. 
Business ownership cases may come from any business discipline as long as the focus is from the perspective of the owner of the business as the active manager of the enterprise. Topics of interest include, but are not limited to, acquiring or divesting an existing business, inter-generational ownership and/or transition, valuation, liquidity, governance, strategy making, etc. The key thread is that the case focus explores and addresses issues from the business owner's perspective.
Visit the competition website
Entry deadline: 20 September 2023  
The 2024 organising team is pleased to invite you to submit your original business cases for this year's John Molson MBA International Case Competition (ICC).
For the 2024 ICC case competition, case writers are encouraged to submit cases that deal with any business discipline, including strategy, finance, sustainability, entrepreneurship, e-commerce, etc. It should be noted that writers need to base their cases on issues other than COVID-19. Considerations around COVID-19 and its impact will inevitably factor into many cases, but COVID-19 should not drive the case.
The ability and preparedness of students to crack a variety of cases from different disciplines will define their careers and their contributions to both their enterprises and the world around them.
The competition will be held from 2-7 January 2024 with students from all over the world gathering in Hotel Bonaventure and presenting to panels of live judges in Montreal.
The winning case writer will receive a prize of C$10,000.
Second place writer will receive C$5,000.
Third place writer will receive C$3,000.
Writers of all other cases used in ICC will receive C$1,000.
Entries not yet open for 2023
The microMBA is an innovative business acceleration programme specially adapted to the reality of micro-entrepreneurs in the informal sector in countries of the South.
Entry deadline: 5 October 2023 
We run four global case writing competitions each year:
Outstanding Case Writer
Outstanding Case Writer: Hot Topic
Outstanding Compact Case
Outstanding New Case Writer .
Prizes and recognition
The winner of each competition receives a prize of £1,150 ($1,400; €1,300) and a special trophy. We also announce the result to leading business press worldwide and invite the winner to feature on our website and in our newsletter, which is sent to the global case community.
The chosen topic for our 2023/24 Outstanding Case Writer: Hot Topic competition is 'Taking action on the environment?'.
Find out more about all our awards and competitions 
List of winners:  Outstanding Case Writer ,  Outstanding Case Writer: Hot Topic ,  Outstanding Compact Case ,  Outstanding New Case Writer .
The Case Hub at the Suliman S. Olayan School of Business, American University of Beirut, is launching its first annual case writing competition. The competition aims to promote case studies with impact, and honour the best case writers in the Arab MENA.
Monetary prizes of $1,500 for the best case study and $750 for the runner-up in each stream are awarded.
Visit company website 
Case topic: Bank Management, Cybersecurity & Risk Management in Latin America
The threat of cybersecurity raises a number of questions for financial institutions and how they interact with each other, especially for those based in emerging economies. The SWIFT Institute – GBSN Case writing grant will support the development of 1 teaching case and 1 research case developed by faculty based in the below target countries in Latin America. These case studies will examine ways in which local financial institutions minimise this risk. The geographical focus will be on the following countries:
Please Note: Applicants do not need to be from nor represent Latin American schools or countries, but must have an adequate knowledge and experience working in the target country.
Intensive, practical and hands-on, our case training is ideal for teachers, writers and students.
Enjoy a safe, enjoyable learning experience, plus the chance to network with colleagues.
Discover more
Knowledge Base
Our home for Page and Page Up thinking on the future of the profession, including research reports, videos, event recaps, podcasts, blogs and more.
Stakeholder Capitalism and ESG: A Guide for Communication Leaders…
This is a study guide to help chief communication officers (CCOs) and their teams move up the Progression Path on Advancing Societal Value that was first laid out in the 2019 Page report, The CCO as Pacesetter. Throughout this guide, we use case-in-point examples to illustrate how Page members' companies have defined and implemented commitments in each of […]
The New Rules of Influence
Voices of Influence Part I: Emily Goodson
High-Tech, High-Touch: Mark Schaefer Shares Emerging Trends in Corporate Branding
Re-release: Acknowledgement, celebration and equity. A conversation about Juneteenth becoming a federal holiday.
A Return to Fun 🛳️ How Carnival Cruise Line Leans into Levity as a Brand Asset
How does one become a CCO? Brian Lott's origin story.
Truth in the Disinformation Age
Lessons in Life and Leadership - a Conversation with Dr. Marshall Goldsmith
How Lyft Protected Drivers Against an Abortion Law in Texas
CCOs Must Make 'Good Trouble' - A Conversation with Ken Frazier
Big Retail, Bigger Data – How Walmart Became a CommTech Pioneer
Thought Resource
Reaching Radical Relevance
A Legend in the Industry
Free Samples >
Type of Paper >
Competition Case Studies Samples That Help You Write Better, Faster & with Gusto
When you require a slight spank to write a good Competition Case Study, nothing does the job finer than a great sample you can use for inspiration or as a prototype to follow. And hardly can you find a finer resource with so many first-class Case Study samples than WePapers.com free catalog of Competition papers. Each Competition Case Studies example you find here can do one or several of these elements for you: give you a clue about a striking topic; motivate you to come up with an unusual outlook on a well-researched subject; exhibit the best writing approaches you can utilize; and/or present you with valid structure templates. Apply this valuable wisdom to develop a superior paper of your own or use our professional writers' help to get a custom Competition Case Study sample sent right to your email inbox.
We use cookies to improve your experience with our site. Please accept before continuing or read our cookie policy here .
Wait, have you seen our prices?

An official website of the United States government
Here's how you know
The .gov means it's official. Federal government websites often end in .gov or .mil. Before sharing sensitive information, make sure you're on a federal government site.
The site is secure. The https:// ensures that you are connecting to the official website and that any information you provide is encrypted and transmitted securely.
Take action
Report an antitrust violation
File adjudicative documents
Find banned debt collectors
View competition guidance
Competition Matters Blog
Contract Terms That Impede Competition Investigations
View all Competition Matters Blog posts
We work to advance government policies that protect consumers and promote competition.
View Policy
Search or browse the Legal Library
Find legal resources and guidance to understand your business responsibilities and comply with the law.
Browse legal resources
Find policy statements
Submit a public comment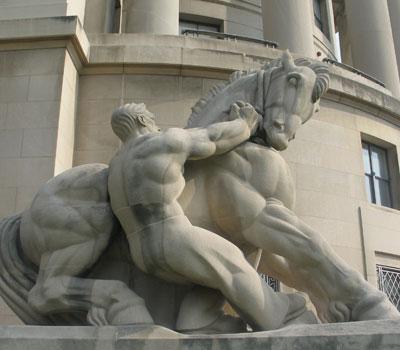 Vision and Priorities
Memo from Chair Lina M. Khan to commission staff and commissioners regarding the vision and priorities for the FTC.
Technology Blog
Generative ai raises competition concerns.
View all Technology Blog posts
Advice and Guidance
Learn more about your rights as a consumer and how to spot and avoid scams. Find the resources you need to understand how consumer protection law impacts your business.
Report fraud
Report identity theft
Register for Do Not Call
Sign up for consumer alerts
Get Business Blog updates
Get your free credit report
Find refund cases
Order bulk publications
Consumer Advice
Shopping and Donating
Credit, Loans, and Debt
Jobs and Making Money
Unwanted Calls, Emails, and Texts
Identity Theft and Online Security
Business Guidance
Advertising and Marketing
Credit and Finance
Privacy and Security
By Industry
For Small Businesses
Browse Business Guidance Resources
Business Blog
Servicemembers: Your tool for financial readiness
Visit militaryconsumer.gov
Get consumer protection basics, plain and simple
Visit consumer.gov
Learn how the FTC protects free enterprise and consumers
Visit Competition Counts
Looking for competition guidance?
News and Events
Latest news, federal trade commission partners with latin american countries to combat fraud.
View News and Events
Upcoming Event
Creative economy and generative ai.
View more Events
Sign up for the latest news
Follow us on social media
-->   -->   -->   -->   -->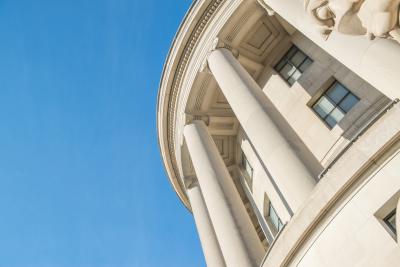 Open Commission Meetings
Track enforcement and policy developments from the Commission's open meetings.
Latest Data Visualization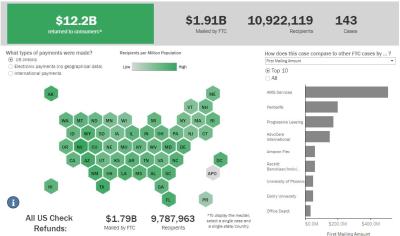 FTC Refunds to Consumers
Explore refund statistics including where refunds were sent and the dollar amounts refunded with this visualization.
About the FTC
Our mission is protecting consumers and competition by preventing anticompetitive, deceptive, and unfair business practices through law enforcement, advocacy, and education without unduly burdening legitimate business activity.
Learn more about the FTC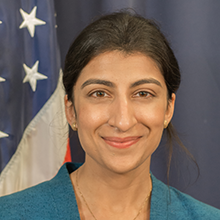 Meet the Chair
Lina M. Khan was sworn in as Chair of the Federal Trade Commission on June 15, 2021.
Chair Lina M. Khan
Looking for legal documents or records? Search the Legal Library instead.
Cases and Proceedings
Premerger Notification Program
Merger Review
Anticompetitive Practices
Competition and Consumer Protection Guidance Documents
Warning Letters
Consumer Sentinel Network
Criminal Liaison Unit
FTC Refund Programs
Notices of Penalty Offenses
Advocacy and Research
Advisory Opinions
Cooperation Agreements
Federal Register Notices
Public Comments
Policy Statements
International
Military Consumer
Consumer.gov
Bulk Publications
Data and Visualizations
Stay Connected
Commissioners and Staff
Bureaus and Offices
Budget and Strategy
Office of Inspector General
Careers at the FTC
FTC Sues Amazon for Illegally Maintaining Monopoly Power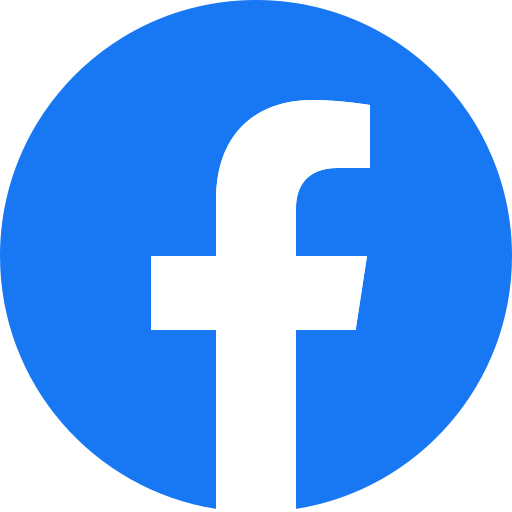 Competition
Bureau of Competition
monopolization
The Federal Trade Commission and 17 state attorneys general today sued Amazon.com, Inc. alleging that the online retail and technology company is a monopolist that uses a set of interlocking anticompetitive and unfair strategies to illegally maintain its monopoly power. The FTC and its state partners say Amazon's actions allow it to stop rivals and sellers from lowering prices, degrade quality for shoppers, overcharge sellers, stifle innovation, and prevent rivals from fairly competing against Amazon.  
The complaint alleges that Amazon violates the law not because it is big, but because it engages in a course of exclusionary conduct that prevents current competitors from growing and new competitors from emerging. By stifling competition on price, product selection, quality, and by preventing its current or future rivals from attracting a critical mass of shoppers and sellers, Amazon ensures that no current or future rival can threaten its dominance. Amazon's far-reaching schemes impact hundreds of billions of dollars in retail sales every year, touch hundreds of thousands of products sold by businesses big and small and affect over a hundred million shoppers. 
"Our complaint lays out how Amazon has used a set of punitive and coercive tactics to unlawfully maintain its monopolies," said FTC Chair Lina M. Khan. "The complaint sets forth detailed allegations noting how Amazon is now exploiting its monopoly power to enrich itself while raising prices and degrading service for the tens of millions of American families who shop on its platform and the hundreds of thousands of businesses that rely on Amazon to reach them. Today's lawsuit seeks to hold Amazon to account for these monopolistic practices and restore the lost promise of free and fair competition."
"We're bringing this case because Amazon's illegal conduct has stifled competition across a huge swath of the online economy. Amazon is a monopolist that uses its power to hike prices on American shoppers and charge sky-high fees on hundreds of thousands of online sellers," said John Newman, Deputy Director of the FTC's Bureau of Competition. "Seldom in the history of U.S. antitrust law has one case had the potential to do so much good for so many people."
The FTC and states allege Amazon's anticompetitive conduct occurs in two markets—the online superstore market that serves shoppers and the market for online marketplace services purchased by sellers. These tactics include:
Anti-discounting measures that punish sellers and deter other online retailers from offering prices lower than Amazon, keeping prices higher for products across the internet. For example, if Amazon discovers that a seller is offering lower-priced goods elsewhere, Amazon can bury discounting sellers so far down in Amazon's search results that they become effectively invisible.
Conditioning sellers' ability to obtain "Prime" eligibility for their products—a virtual necessity for doing business on Amazon—on sellers using Amazon's costly fulfillment service, which has made it substantially more expensive for sellers on Amazon to also offer their products on other platforms. This unlawful coercion has in turn limited competitors' ability to effectively compete against Amazon.
Amazon's illegal, exclusionary conduct makes it impossible for competitors to gain a foothold. With its amassed power across both the online superstore market and online marketplace services market, Amazon extracts enormous monopoly rents from everyone within its reach. This includes:
Degrading the customer experience by replacing relevant, organic search results with paid advertisements—and deliberately increasing junk ads that worsen search quality and frustrate both shoppers seeking products and sellers who are promised a return on their advertising purchase.
Biasing Amazon's search results to preference Amazon's own products over ones that Amazon knows are of better quality. 
Charging costly fees on the hundreds of thousands of sellers that currently have no choice but to rely on Amazon to stay in business. These fees range from a monthly fee sellers must pay for each item sold, to advertising fees that have become virtually necessary for sellers to do business. Combined, all of these fees force many sellers to pay close to 50% of their total revenues to Amazon. These fees harm not only sellers but also shoppers, who pay increased prices for thousands of products sold on or off Amazon.  
The FTC, along with its state partners, are seeking a permanent injunction in federal court that would prohibit Amazon from engaging in its unlawful conduct and pry loose Amazon's monopolistic control to restore competition.
Connecticut, Delaware, Maine, Maryland, Massachusetts, Michigan, Minnesota, New Jersey, New Hampshire, New Mexico, Nevada, New York, Oklahoma, Oregon, Pennsylvania, Rhode Island, and Wisconsin joined the Commission's lawsuit. The Commission vote to authorize staff to file for a permanent injunction and other equitable relief in the U.S. District Court for the Western District of Washington was 3-0.
NOTE:  The Commission issues a complaint when it has "reason to believe" that the law has been or is being violated, and it appears to the Commission that a proceeding is in the public interest.
The Federal Trade Commission works to  promote competition , and protect and educate consumers. You can learn more about  how competition benefits consumers  or  file an antitrust complaint .  For the latest news and resources,  follow the FTC on social media ,  subscribe to press releases  and  read our blog .
Contact Information
Media contact.
Victoria Graham Office of Public Affairs 415-848-5121
CNN values your feedback
Fear & Greed Index
Latest Market News
US government and 17 states sue Amazon in landmark monopoly case
The US government and 17 states are suing Amazon in a landmark monopoly case reflecting years of allegations that the e-commerce giant abused its economic dominance and harmed fair competition.
The groundbreaking lawsuit by the Federal Trade Commission and 17 attorneys general marks the government's sharpest attack yet against Amazon, a company that started off selling books on the internet but has since become known as "the everything store," expanding into selling a vast range of consumer products, creating a globe-spanning logistics network and becoming a powerhouse in other technologies such as cloud computing.
The 172-page complaint alleges Amazon unfairly promotes its own platform and services at the expense of third-party sellers who rely on the company's e-commerce marketplace for distribution.
For example, according to the FTC, Amazon has harmed competition by requiring sellers on its platform to purchase Amazon's in-house logistics services in order to secure the best seller benefits, referred to as "Prime" eligibility. It also claims the company anticompetitively forces sellers to list their products on Amazon at the lowest prices anywhere on the web, instead of allowing sellers to offer their products at competing marketplaces for a lower price.
That practice is already the subject of a separate lawsuit targeting Amazon filed by California's attorney general last year.
Because of Amazon's dominance in e-commerce, sellers have little option but to accept Amazon's terms, the FTC alleges, resulting in higher prices for consumers and a worse consumer experience. Amazon also ranks its own products in marketplace search results higher than those sold by third parties, the FTC said.
Amazon is "squarely focused on preventing anyone else from gaining that same critical mass of customers," FTC Chair Lina Khan told reporters Tuesday. "This complaint reflects the cutting edge and best thinking on how competition occurs in digital markets and, similarly, the tactics that Amazon has used to suffocate rivals, deprive them of oxygen, and really leave a stunted landscape in its wake."
The states involved in the case are Connecticut, Delaware, Maine, Maryland, Massachusetts, Michigan, Minnesota, New Jersey, New Hampshire, New Mexico, Nevada, New York, Oklahoma, Oregon, Pennsylvania, Rhode Island, and Wisconsin.
Next steps in the case
The complaint was filed in the US District Court for the Western District of Washington, and seeks a court order blocking Amazon from engaging in the allegedly anticompetitive behavior.
The FTC isn't ruling out a possible breakup of Amazon — nor the potential for individual executives to be named in a landmark antitrust case against the e-commerce giant, according to Khan.
Speaking Tuesday just hours after the lawsuit was filed, Khan declined to say that the FTC would specifically seek a breakup as a remedy to Amazon's allegedly illegal monopoly.
"At this stage, the complaint is really focused on the issue of liability," Khan said at the event hosted by Bloomberg News in Washington.
But the agency's complaint, filed in Seattle federal court, suggests that any court order to address the issue could include "structural relief," a legal term referring to a potential breakup of Amazon.
Asked about that request, Khan said the FTC is broadly interested in any relief that can effectively stop Amazon's allegedly anticompetitive behavior.
"Ultimately, you will want to make sure that any remedy is halting the illegal conduct, preventing a recurrence and ensuring that Amazon is not able to profit and benefit from its illegal behavior," Khan said Tuesday afternoon. "When we get to the issue of remedy, those are going to be the principles we'll be focused on."
Khan also left open the possibility that Amazon executives could be held personally liable if there is sufficient evidence of their responsibility for Amazon's allegedly illegal conduct.
"We want to make sure that we are bringing cases against the right defendants," Khan said in response to a question from CNN about whether the FTC considered naming specific executives in Tuesday's case. "If we think that there is a basis for doing so, we won't hesitate to do that."
The suit makes Amazon the third tech giant after Google and Meta to be hit with sweeping US government allegations that the company spent years violating federal antitrust laws, reflecting policymakers' growing worldwide hostility toward Big Tech that intensified after 2016. The litigation could take years to play out. But just as Amazon founder Jeff Bezos and his spectacular wealth have inspired critics to draw comparisons to America's Gilded Age, so may the FTC lawsuit come to symbolize a modern repeat of the antitrust crackdown of the early 20th century.
In a release, Khan accused Amazon of using "punitive and coercive tactics" to preserve an illegal monopoly.
"Amazon is now exploiting its monopoly power to enrich itself while raising prices and degrading service for the tens of millions of American families who shop on its platform and the hundreds of thousands of businesses that rely on Amazon to reach them," Khan said. "Today's lawsuit seeks to hold Amazon to account for these monopolistic practices and restore the lost promise of free and fair competition."
Amazon rejects Khan's logic
"Today's suit makes clear the FTC's focus has radically departed from its mission of protecting consumers and competition,"said David Zapolsky, Amazon's senior vice president of global public policy and general counsel. He said Amazon's practices have helped spur competition, innovation and selection across the retail industry. He argued that Amazon has fostered lower prices, faster delivery and helped small businesses sell their goods.
"If the FTC gets its way, the result would be fewer products to choose from, higher prices, slower deliveries for consumers, and reduced options for small businesses — the opposite of what antitrust law is designed to do," he said. "The lawsuit filed by the FTC today is wrong on the facts and the law, and we look forward to making that case in court."
In a subsequent blog post , Zapolsky warned that the FTC suit could not only force Amazon to list products at a higher price point than on rival marketplaces, but also that it could raise Amazon's costs of doing business — costs that may then be passed along to consumers in the form of higher Amazon Prime subscription prices or slower shipping times.
"We respect the role the FTC has historically played in protecting consumers and promoting competition," the blog post said. "Unfortunately, it appears the current FTC is radically departing from that approach, filing a misguided lawsuit against Amazon that would, if successful, force Amazon to engage in practices that actually harm consumers and the many businesses that sell in our store—such as having to feature higher prices, offer slower or less reliable Prime shipping, and make Prime more expensive and less convenient."
Amazon is bringing ads to Prime Video and will charge you to avoid them
For years, Amazon's critics including US lawmakers, European regulators, third-party sellers, consumer advocacy groups and more have accused the company of everything from mistreating its workers to forcing its third-party sellers to accept anticompetitive terms. Amazon has unfairly used sellers' own commercial data against them, opponents have said, so it can figure out what products Amazon should sell itself. And the fact that Amazon competes with sellers on the very same marketplace it controls represents a conflict of interest that should be considered illegal, many of Amazon's critics have said.
But Tuesday's FTC suit is more narrowly focused, taking aim at Amazon's behavior in two specific markets: an "online superstore" market, in which its conduct allegedly harmed shoppers; and an "online marketplace services" market serving independent sellers. Amazon's deliberate self-preferencing of its own products in search results is an outgrowth of the underlying anticompetitive behavior at issue in the case, said John Newman, deputy director of the FTC's competition bureau.
A defining moment for Lina Khan
The lawsuit represents a watershed moment in Khan's career. She is widely credited with kickstarting antitrust scrutiny of Amazon in the United States with a seminal law paper in 2017. She later helped lead a congressional investigation into the tech industry's alleged competition abuses, detailing in a 450-page report how Amazon — as well as Apple, Google and Meta — enjoy "monopoly power" and that there is "significant evidence" to show that the companies' anticompetitive conduct has hindered innovation, reduced consumer choice and weakened democracy.
The investigation led to a raft of legislative proposals aimed at reining in the companies, but the most significant ones have stalled under a barrage of industry lobbying and decisions by congressional leaders not to bring the bills up for a final vote.
Lawmakers' inaction has left it to antitrust enforcers to police the tech industry's alleged harms to competition. In 2021, President Joe Biden stunned many in Washington when he tapped Khan not only to serve on the FTC but to lead the agency, sending a signal that he supported tough antitrust oversight.
Since then Khan has taken an aggressive enforcement posture, particularly toward the tech industry. Under her watch, the FTC has sued to block numerous tech acquisitions, most notably Microsoft's $69 billion deal to acquire video game publisher Activision Blizzard. It has moved to restrict how companies may collect and use consumers' personal information, and warned them of the risks of generative artificial intelligence.
Mounting monopoly scrutiny
Throughout, the FTC has scrutinized Amazon — suing the company in June for allegedly tricking millions of consumers into signing up for Amazon Prime and reaching multimillion-dollar settlements in May with the company over alleged privacy violations linked to Amazon's smart home devices.
But the latest suit against Amazon may rank as the most significant of all, because it drives at the heart of Amazon's e-commerce business and focuses on some of the most persistent criticisms of the company.
In one heavily redacted portion of the FTC lawsuit, agency attorneys cryptically described Project Nessie, an "algorithm" and "pricing system" that has allegedly "extracted" an undisclosed amount of value "from American households." It is unclear what Project Nessie is or how it works, but the FTC alleges in the complaint that the company's program "belies its public claim that it 'seek[s] to be Earth's most customer-centric company.'" Amazon didn't immediately respond to CNN's questions about Project Nessie.
In a sign of how threatening Amazon perceived Khan's ascent to be, the company in 2021 called for her recusal from all cases involving the tech giant.
Khan has resisted those calls. And in remarks to reporters this week, Khan deflected questions about her past work on Amazon, praising the efforts of FTC staff in completing the agency's investigation. On Tuesday, the FTC said it held a unanimous 3-0 vote authorizing the lawsuit; Khan was among those voting to proceed.
More from CNN Business
CNN Business Videos