10 Problem-Solving Scenarios for High School Students
It is certainly common to come across difficult situations including forgetting an assignment at home or overusing your phone only to miss an important project deadline. We are always surrounded by little difficulties that might become bigger problems if not addressed appropriately.
Whether it is saving your friend from the addiction to social media platforms or communicating your personal boundaries to relatives, problem-solving skills are one of the important skills you need to acquire throughout the journey of life.
Do you think these skills are in-built with other high school students? Certainly not.
It takes innovative learning methodologies just like problem-solving scenarios that help you immerse in the subject matter with precision. With problem-solving scenarios, you come across a range of problems that help you build critical thinking skills, logical reasoning, and analytical techniques.
The article will take you through scenarios that are a combination of various problems that need to be addressed strategically and carefully. As you read ahead, make sure to brainstorm solutions and choose the best one that fits the scenario.
Helpful scenarios to build a problem-solving attitude in high schoolers
Learning through scenarios helps students look at situations from a completely analytical perspective. Problem-solving scenarios offer a combination of various situations that test the thinking skills and growth mindset of high school students. The below-mentioned scenarios are perfect for implementing problem-solving skills simply by allowing open discussions and contributions by students.
1. Uninvited Guests
You have arranged a party at your home after successfully winning the competition at the Science Fair. You invite everyone involved in the project however, one of your friends brings his cousin's brother along. However, you have limited soft drink cans considering the number of invited people. How would you manage this situation without making anyone feel left out?
2. Communication Issues
A new teacher has joined the high school to teach about environmental conservation. She often involves students in different agriculture activities and workshops. However, one of your friends, John, is not able to understand the subject matter. He is unable to communicate his doubts to the teachers. How would you motivate him to talk to the teacher without the fear of judgment?
3. Friendship or Personal Choice?
The history teacher announced an exciting assignment opportunity that helps you explore ancient civilizations. You and your friend are pretty interested in doing the project as a team. One of your other friends, Jason, wants to join the team with limited knowledge and interest in the topic. Would you respect the friendship or deny him so you can score better on the assignment?
4. Peer Pressure
It is common for high schoolers to follow what their friends do. However, lately, your friends have discovered different ways of showing off their skills. While they do all the fun things, there are certain activities you are not interested in doing. It often puts you in trouble whether to go with friends or take a stand for what is right. Would you take the help of peer mentoring activities in school or try to initiate a direct conversation with them?
5. Team Building
Mr. Jason, the science teacher, assigns different projects and forms teams with random classmates. There are 7 people in each team who need to work towards project completion. As the group starts working, you notice that some members do not contribute at all. How will you ensure that everyone participates and coordinates with the team members?
6. Conflict Resolution
The drama club and the English club are famous clubs in the school. Both clubs organize various events for the students. This time, both clubs have a tiff because of the event venue. Both clubs need the same auditorium for the venue on the same date. How would you mediate to solve the issue and even make sure that club members are on good terms with each other?
7. Stress Management
Your school often conducts different activities or asks students stress survey questions to ensure their happiness and well-being. However, one of your friends always misses them. He gets frustrated and seems stressed throughout the day. What would you do to ensure that your friend gets his issue acknowledged by teachers?
8. Time Management
Your friend is always enthusiastic about new competitions in high school. He is running here and there to enroll and get certificates. In this case, he often misses important lectures and activities in class. Moreover, his parents complain that he misses swimming class too. How would you explain to him the importance of prioritizing and setting goals to solve this issue?
9. Educational Resources
You and your friends are avid readers and often take advice from books. While most must-read books for bibliophiles are read by you, it is important to now look for other books. However, you witness that the school library lacks other important books on philosophy and the non-fiction category. How would you escalate this issue to the higher authorities by addressing the needs of students?
10. Financial Planning
Finance is an important factor and that is why your parents help you plan your pocket money and budgeting. Off lately, they have stopped doing so considering that you can manage on your own. However, after a few months, you have started spending more on games and high-end school supplies. You realize that your spending habits are leading to loss of money and reduced savings. How shall you overcome this situation?
Wrapping Up
Involving students in different learning practices and innovative ways inspires them to think out of the box and make use of imagination skills. With the usage of different problem-solving scenarios, high school students get an opportunity to delve into realistic examples and consequences of different incidents.
Such scenarios offer an excellent way to promote understanding, critical thinking skills and enhance creativity. Ensure to use different activities and games for creating a comprehensive learning environment.
Leave a Comment Cancel reply
Save my name, email, and website in this browser for the next time I comment.
WV App Login
Site Search
Report Templates
Speech Helpers
SLP Resources
Top 10 Tips
Getting an Eval
Certified SLP
How to Say the R Sound
0-18 Months
18-36 Months
18-30 Months
30-36 Months
10-11 Years
Articulation
Cleft Palate
Phonological
Dysphagia Causes
Dysphagia Treatment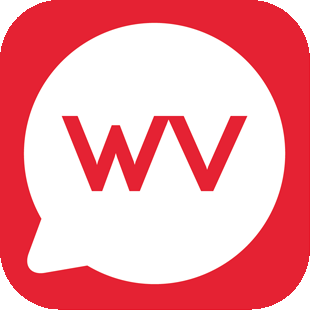 30 Problem Solving Scenarios for Speech Therapy Practice
As promised here are the words for your unlimited use .
If you know others who can use our lists ...
... please share this page using our site share buttons.
Explore Our Goal Reaching, Client Centered Products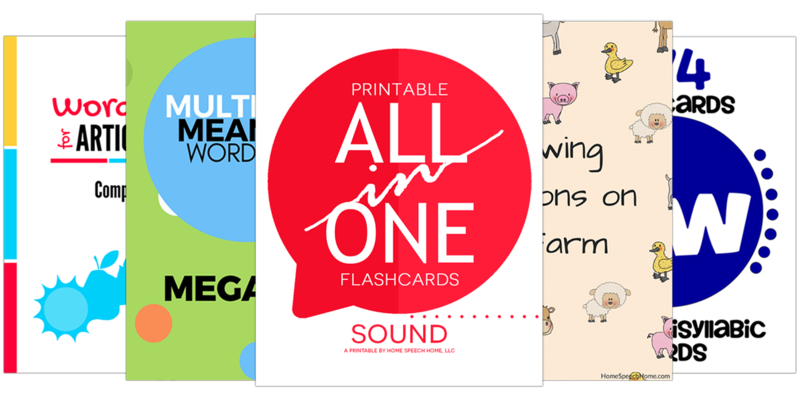 SEE ALSO: Houston We Have a Problem! Activities for Problem Solving
Problem solving scenarios.
Your friends came over to your house for a movie night. One of your friends brought another friend so there are more people than you planned for. You want to pass out the drinks but you only have five cans of soda and you need 6 for everyone to have one. What could you do?
After basketball practice you go back to the locker room with your team to shower and change. When you are done dressing, you can't find your shoes. What could you do?
You have been waiting all day for lunch to come because you are starving. Finally class gets over and you get to go to lunch. Except when you go to get to your lunch, it's not there. You probably left it at home. What could you do?
There is a guy in your class who is always mean to you. He always bumps you when he walks by and he calls you names. He knocks stuff out of your hands and makes you feel stupid. You don't think you can take it anymore. What could you do?
You really want to invite this new girl/guy to come to your birthday party, but you have never talked to them before. You are worried they will say no. What could you do?
You rode the bus to school today and on the way in people are pointing and laughing at you. You go in the bathroom and see that you have pink gum all over the back of your pants. What could you do?
You wake up and see that your alarm never went off. So you are starting your morning 15 minutes later than you planned. It is a really important day at school and you cannot be late. What could you do?
You are giving a group presentation in front of class and it's your turn to talk. All of the sudden you sneeze. You cover it with your hand, but now your hand is full of stuff you sneezed out. What could you do?
You are eating dinner at a fancy restaurant with your parents and their friends. You have a really messy dinner and accidentally flip a noodle into the lady's lap. They are busy talking and don't notice it. What could you do?
You are taking a test and there is no talking allowed. You are writing your answers on the paper and your pencil breaks. What could you do?
You are taking a test and the guy behind you asks you for help. He wants to know what you put for question number two. What could you do?
You are at a birthday party and you have waited in line for a long time for your turn to hit the pinata. It is finally going to be your turn and it looks like the next hit will break the pinata. But you suddenly have to go to the bathroom. What could you do?
You are hanging outside with your friend and she decides to pick your neighbor's flowers. She gives you the pretty handful of flowers and right then your neighbor opens the door. She asks you why you picked her flowers. What could you do?
You borrowed your sister's skates one day without asking and they broke while you were using them. What could you do?
You are eating at a friend's house and the mom piles your plate full of food. It looks really good and you want to eat it all but you can't because you just ate a snack. What could you do so you don't hurt her feelings?
SEE ALSO:   The Best Free App for Speech Therapy

Your teacher was working at her desk.  You wanted to ask her a question, but she didn't see your hand raised. What should you do?
You started to do your work, but you weren't sure if you were doing it right. What should you do?
You were playing tether-ball and were the champion so far.  In the next game, you slightly touched the rope.  Only one student saw you touch the rope. What will you do?
The teacher is giving directions, but your friend sitting next to you keeps talking.  You can't hear the directions. What should you do?
You didn't do your homework.  Your teacher was upset with you. What should you do?
You finished eating and felt a burp coming. What are you going to do?
You were waiting to swing.  When it was your turn, another boy jumped in front of you and took the swing. What would you do?
You waited a long time, but your mom didn't come to pick you up after school. What should you do?
A bully threatened to beat you up after school. What should you do?
A boy on the playground keeps pushing you and making you mad. What would you do?
You were sitting in class doing your work and you hear the fire alarm. What should you do?
An adult you didn't know came on to the playground and asked if you would help look for his lost dog. What would you do?
You forgot your lunch at home. What would you do?
The person sitting behind you keeps tapping your chair with his foot. What should you do?
You finished your work early. What should you do?
This list of functional words was professionally selected to be the most useful for a child or adult who has difficulty with problem solving scenarios.
We encourage you to use this list when practicing at home.
Home practice will make progress toward meeting individual language goals much faster.
Speech-Language Pathologists (SLPs) are only able to see students/clients 30-60 mins (or less) per week. This is not enough time or practice for someone to handle Problem solving scenarios.
Every day that your loved one goes without practice it becomes more difficult to help them. 
SEE ALSO:   The Best Books for Speech Therapy Practice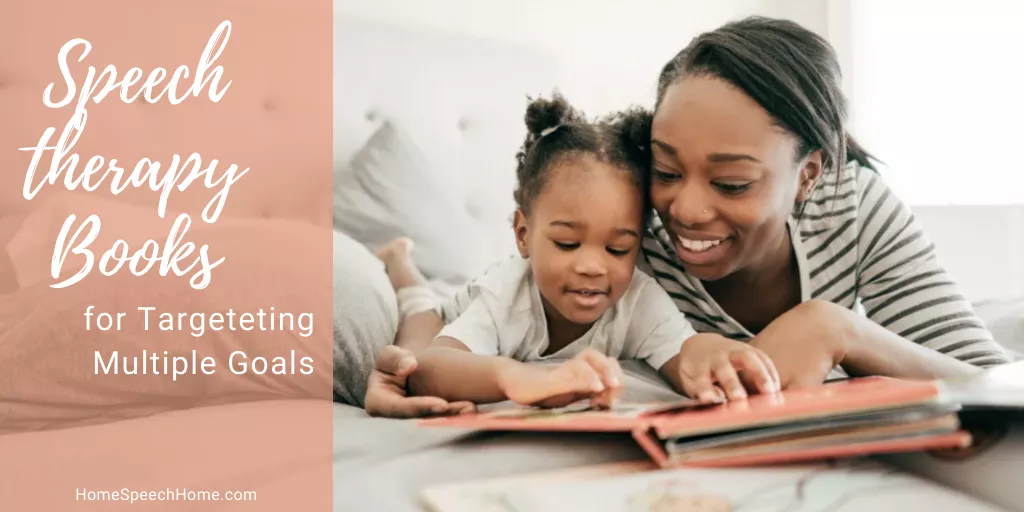 We know life is busy , but if you're reading this you're probably someone who cares about helping their loved one as much as you can.
Practice 5-10 minutes whenever you can, but try to do it on a consistent basis (daily).
Please, please, please use this list to practice.
It will be a great benefit to you and your loved one's progress.

Freebies, Activities, and Specials, Oh My! Sign up for Terrific Therapy Activity Emails
See Past Email Examples
Your information is 100% private & never shared .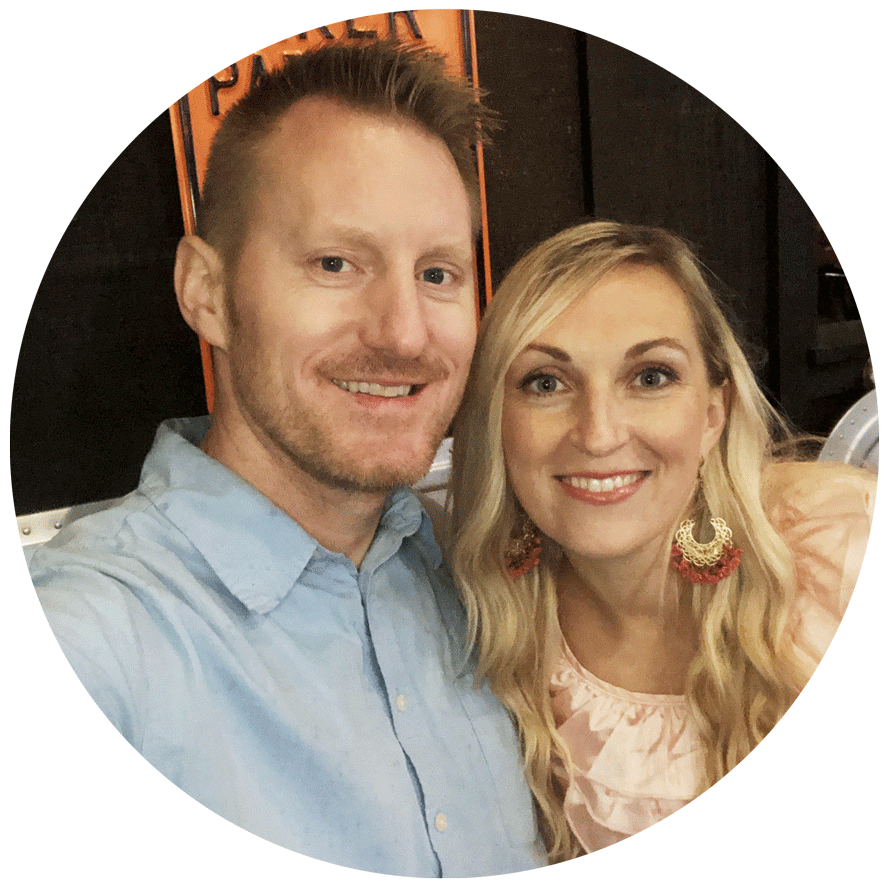 Hi! We're Luke and Hollie.
We are both MS CCC-SLPs and fell in love while studying for our degrees. Since then we have done everything together - graduated, worked, and started a family. We spend most of our time with our family and the rest making this site for you.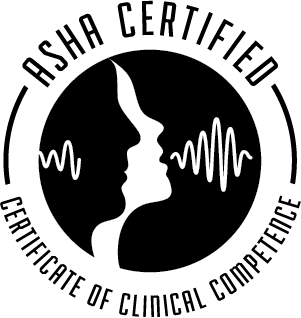 Top Free Resources

Word Vault Essential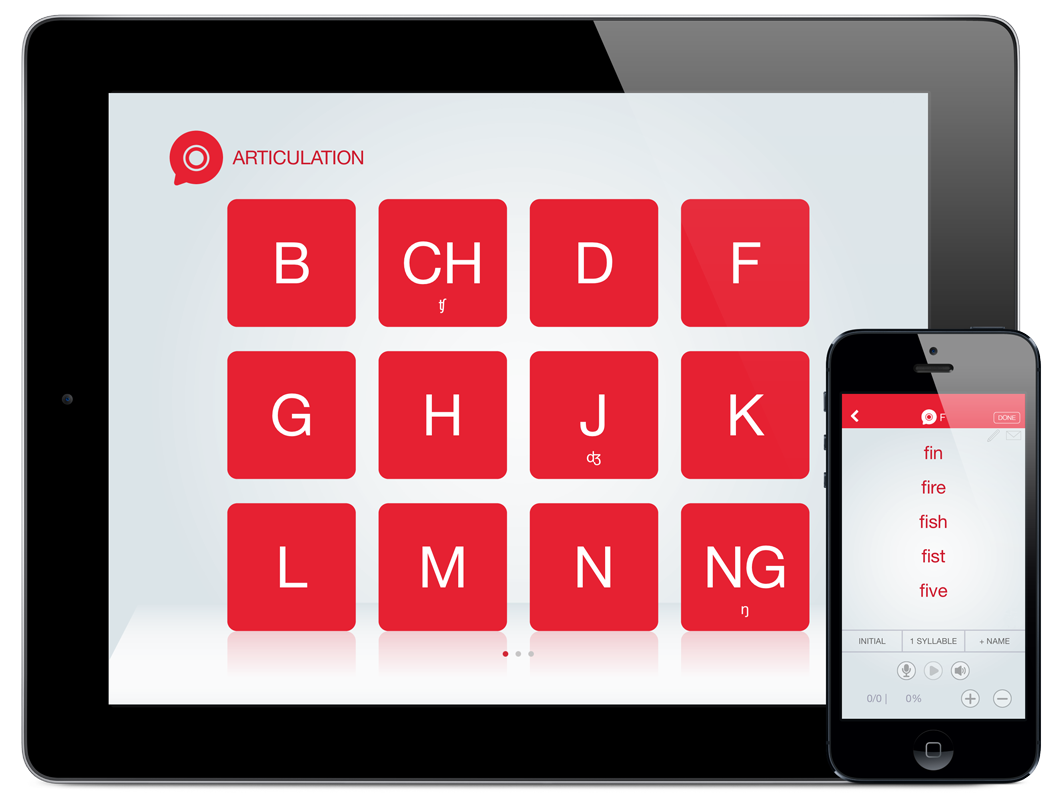 # 1 Chronological Age Calculator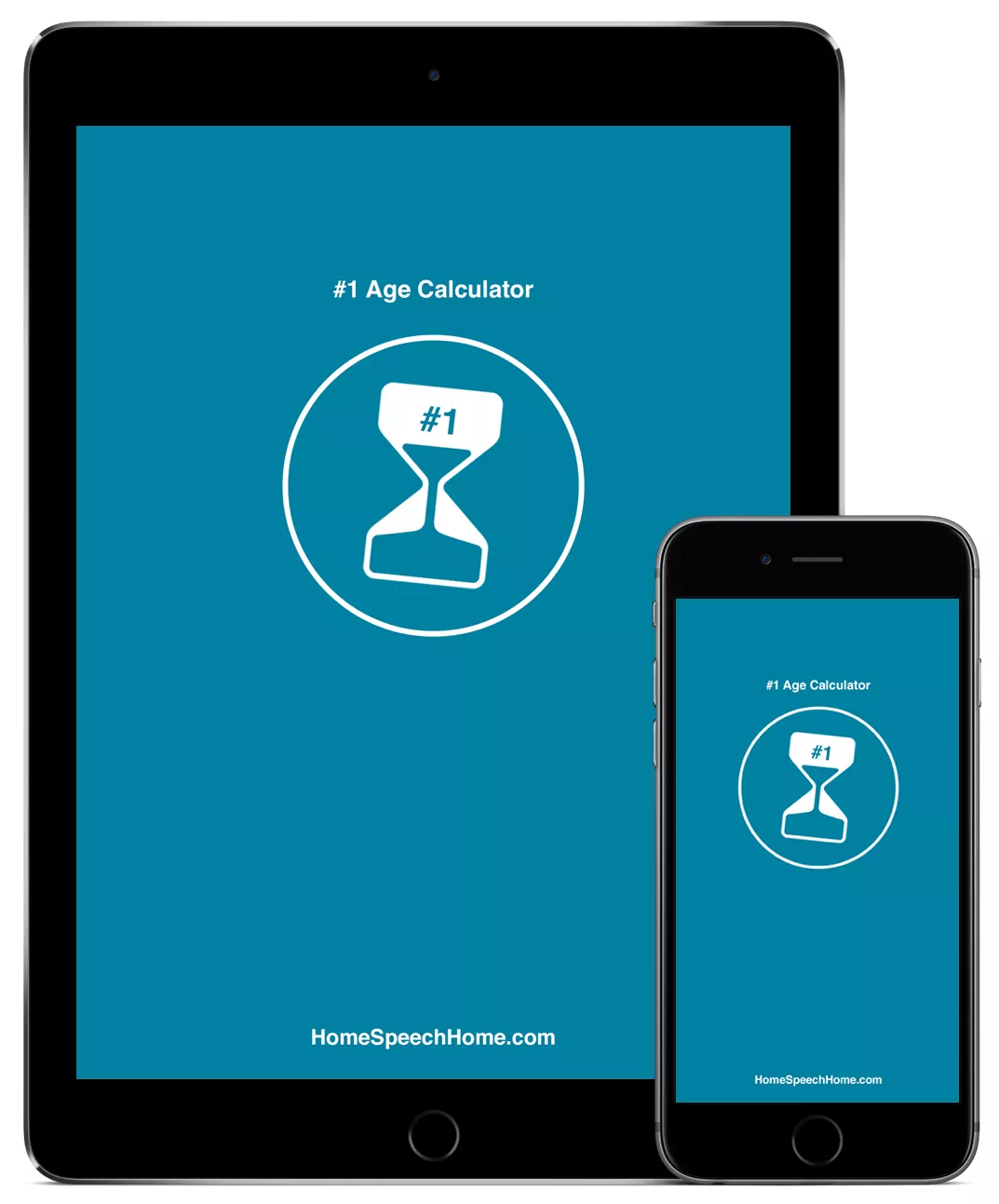 Popular Materials
All in one printable flashcards.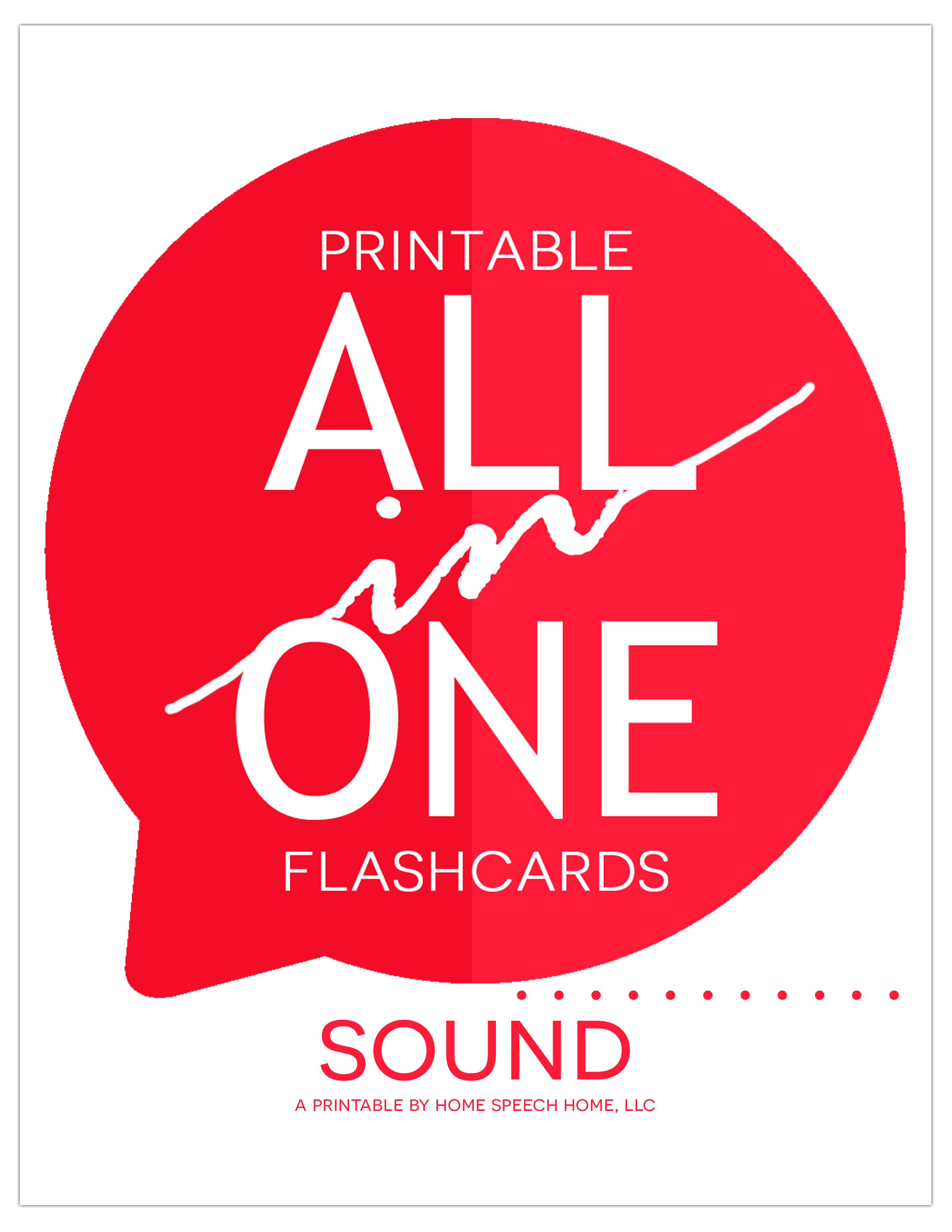 Multiple Meaning Word Mega Pack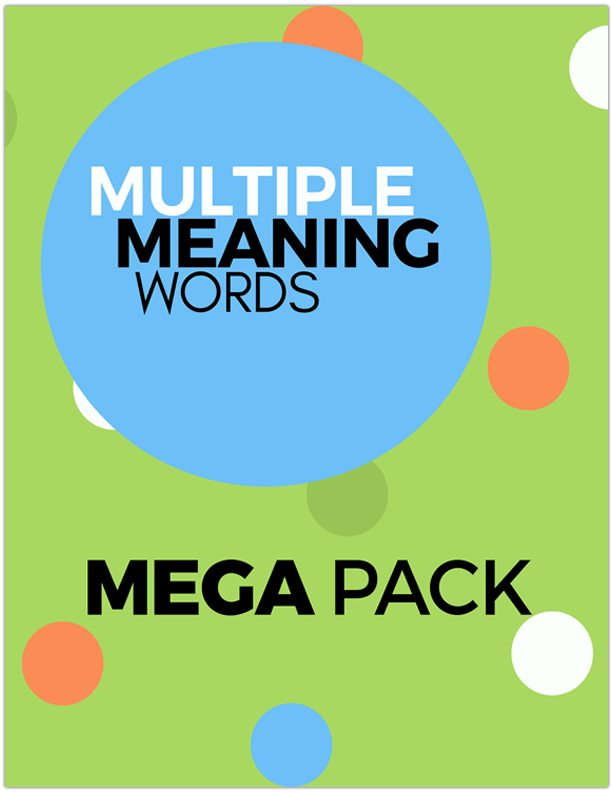 Complete Articulation Word Search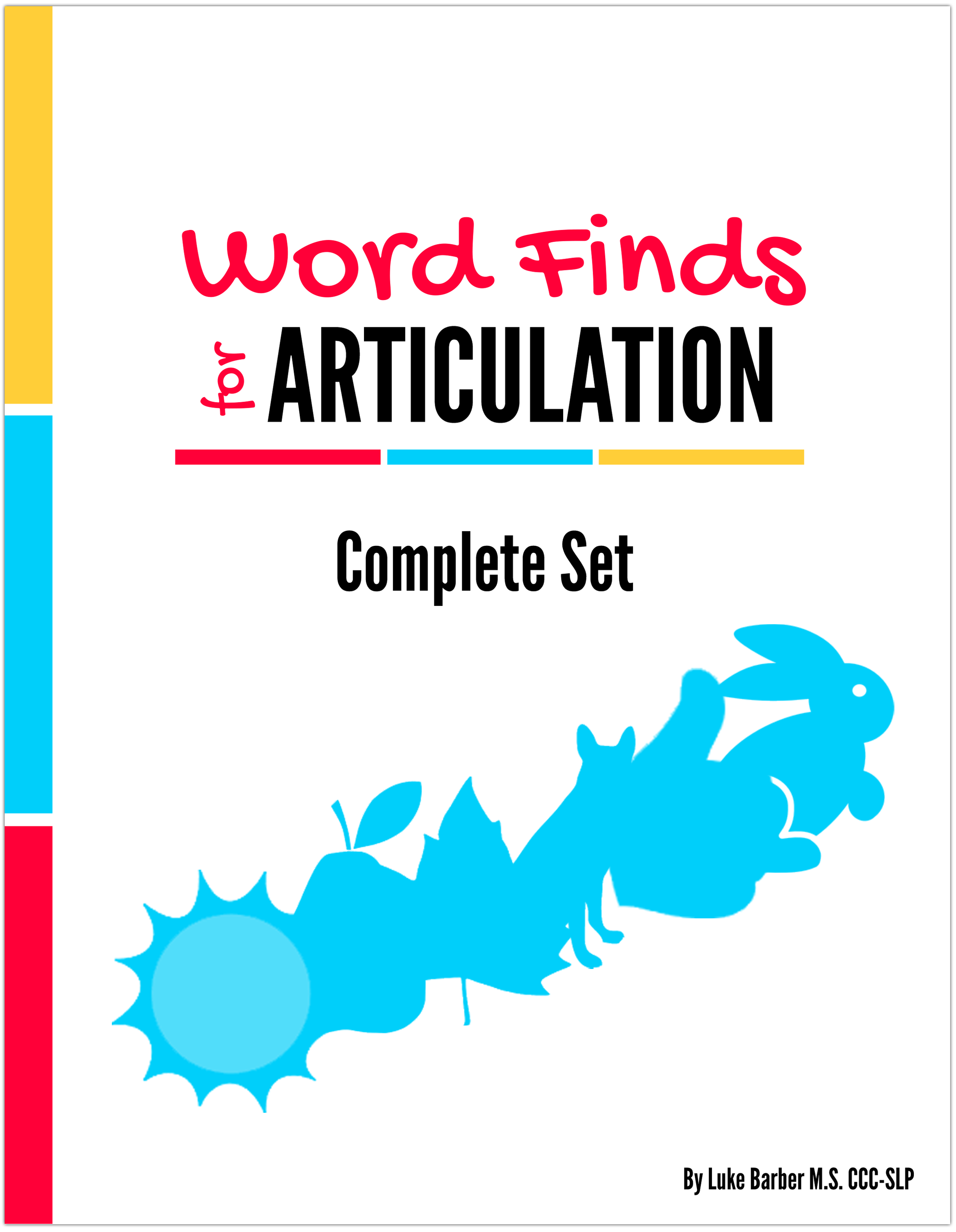 New! 111 Articulation Stories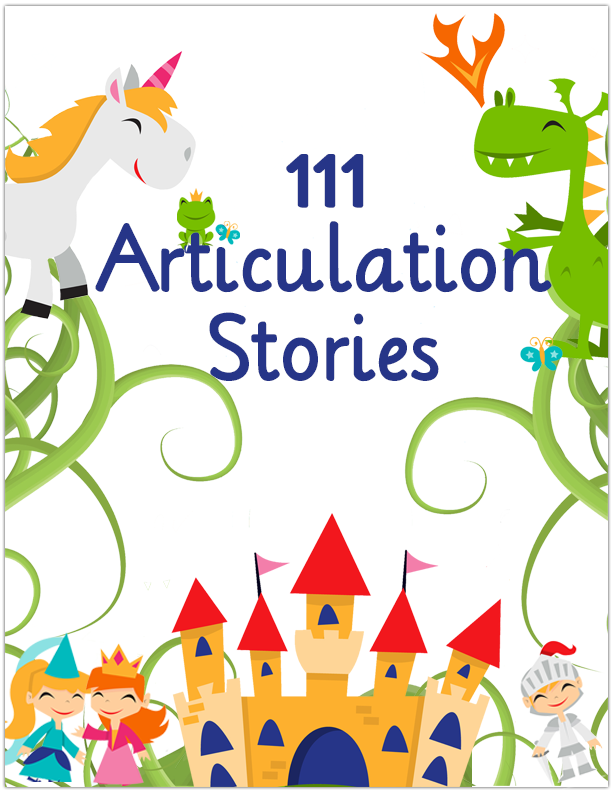 Teaching the Sound Books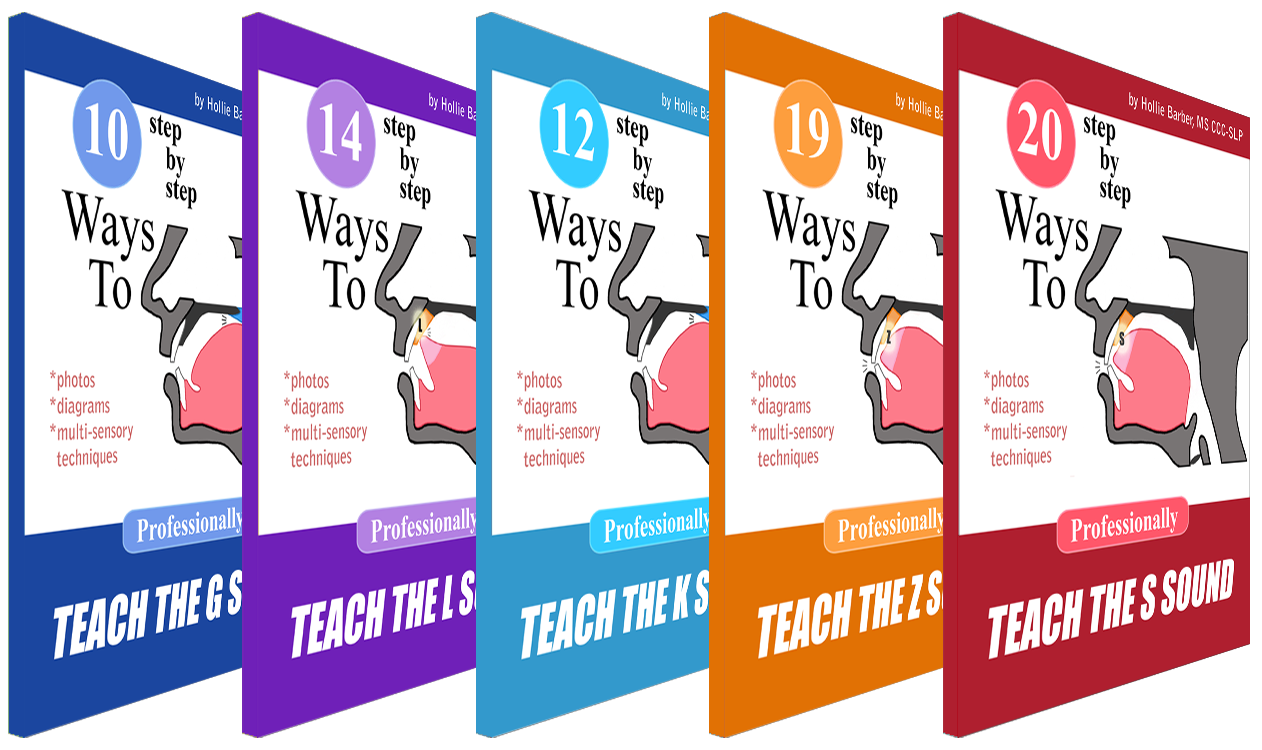 Multi-Syllabic Words Flashcards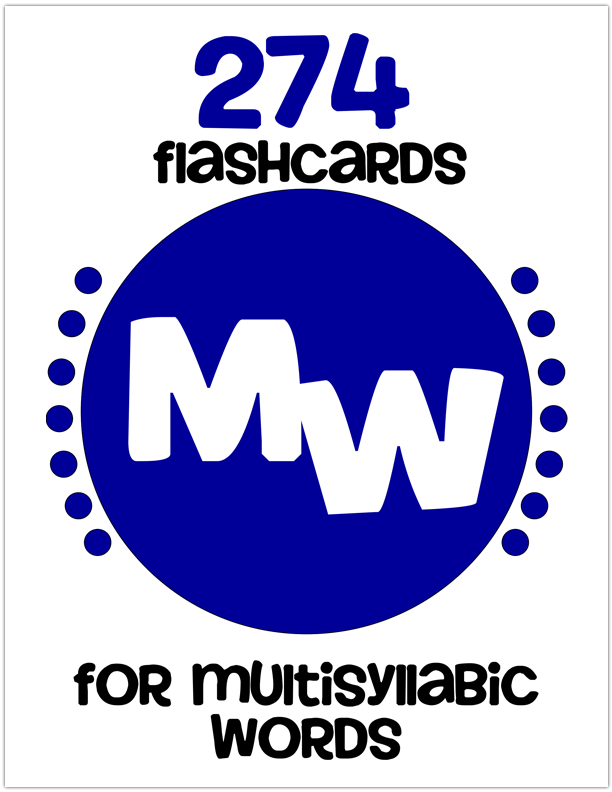 Apps to Save You Time & Help Your Clients
Articulation therapy + pirate adventures = awesomeness.

This App Will Get Your Kids Talking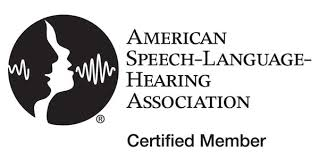 Copyright © 2010 –
HomeSpeechHome.com | All Rights Reserved
Image Credits
This website contains affiliate links, meaning if you buy something from them we may make some money (at no cost to you). By using our affiliate links, you are helping to support our site which is a U.S.-based, family-run small business :)
71+ Free Social Problem-Solving Scenarios
Do you have kiddos who struggle with their social problem-solving skills? Teach your students the simple process of how to solve a problem along with having them review how well their solution worked or didn't work.
Learning to problem solve is an essential skill that is used not only throughout childhood but also into adulthood. Social problem solving is the ability to change or adapt to undesirable situations that arise throughout our day. On a daily basis, a child will encounter social problems that they will need to solve. Anything from arguing with another student, to hurting a friend's feelings, to having a difficult conversation, or working with others.
Start with Small Problems
Many of the "problems" children encounter are often small problems which the child may be over-reacting to, such as wanting a different coloring crayon or wanting to be first in line, however, these small problems are still very real to the child. Practicing problem-solving with these small problems can be a great learning opportunity. Children can practice problem-solving with a small problem which can help them learn how to handle bigger problems in the future.
Problem Solving Importance
Social problem-solving skills are critical to a child's social interactions, personal and professional relationships. A child's ability to handle change, cope with stress, and handle challenges improves with a child's ability to successfully solve social problems.
The ultimate goal is that the child will be able to solve social problems all on their own, but until they can independently solve a problem they will need to learn how to communicate and self-advocate to positively solve their problems.
Students with Autism Problem Solving
Students with autism and other social challenges need to learn to problem solve as well. These social problem-solving skills will help them throughout their childhood and into their adulthood. Children can be taught how to problem solve through a guided process of breaking down the problem and using simple steps to solve the problem. Learning specific steps to problem-solving can allow children to remember how to solve a problem when they become overwhelmed or stressed. Although learning to solve a problem independently can take some time and practice it is well worth the investment to have a child who can eventually solve most social situations in a positive manner on their own.
Make Problem Solving Easier with this Freebie!
Download yours today to get started.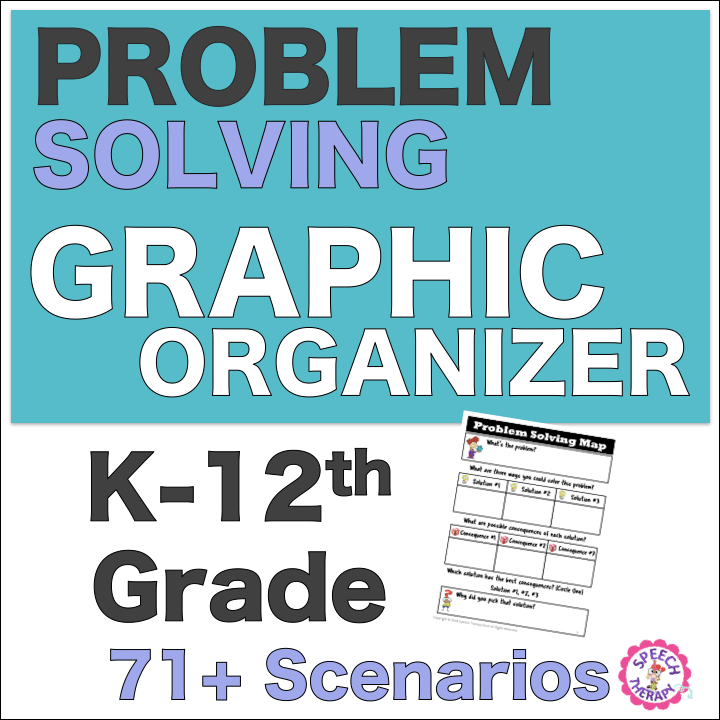 Problem Solving Form
Teach your students the 4 steps to becoming a social problem-solver.
Identify the problem. For instance, start by having your student identify the social problem.
Create three solutions. Also, have your student come up with three different solutions that they could use to solve the problem that they identified.
Identify the consequences. Then, identify the consequence for each individual solution.
Pick the best solution. Lastly, have your student identify which of their three solutions is the best choice Then have your student put into words why they think that solution is the best solution.
What we learnt about solving problems is don't freak out, if one thing doesn't work , try something else out. And work together as a team. #melthammathsweek #MELTHAMPUPILVOICE @problemsolveit pic.twitter.com/iVm1Im4Aue — yr6melthamce (@yr6melthamce) February 4, 2019
Problem Solving Review Form
After your students go through the social problem-solver have them use the social problem-solving review form.
What happened. For instance, after your student tried their solution have them explain what happened next.
Review the results. Also, have your student identify whether or not their solution got them the results they wanted.
Use this solution again. Furthermore, have your student identify whether or not they would use this solution again in the future to solve the same or similar problem.
What would you do differently? Finally, have your student explain what they would do differently if they didn't get the results they wanted or if they wouldn't use that solution again in the future.
71+ Social Problem Scenarios + 6 Blank Scenarios
Use the 71 social problem-solving scenarios to have your students get great experience practicing how to solve a social problem. Also, included are 6 blank scenarios. Then laminate them so you can use them over and over again. Therefore, create social problems that the student experiences and needs help solving.
Wordless Video teaching Problem Solving
Watch this super cute wordless animation with your students and have them discuss the problem they see and how to best solve the problem.
Use this as a fun practice example to get your students started towards learning how to problem-solve.
Demonstrate Through Modeling
Model and discuss empathy. First and foremost, children need to understand how another person might be feeling in a given situation in order to become a good social problem solver. The student needs to learn how to "stand in someone else's shoes" for a little bit. One way you can work on this skill is during the reading time you can focus on how a particular character in the story might be feeling. Ask questions, such as, "How do they feel right now? How would you feel in that same situation? Why do you think they feel that way?", etc.
Model problem-solving skills as the teacher. When you are faced with a problem you can solve the problem by thinking aloud for the students to hear how you solve a problem. You can state the problem, then come up with possible solutions, then identify the possible consequences to each solution, then pick and explain why a solution is the best option. For example, you could say, "I was hoping to take the class outside for a stress walk around the track before the reading test, but the problem is that it is raining outside. I could still take you outside, but then you will get wet, or we could walk the halls, but then we'd have to be really quiet because there are other classes learning, or we could just skip the walk and take the reading test, but then you might not do as well on the test. I think based on all of those solutions the best solution will be to walk the hallway, but you guys will have to promise to be quiet so that we don't disrupt other classes. Modeling the problem-solving process can be very helpful for the students to watch, observe, and later implement themselves.
Teach Communication
Have students communicate how they are feeling . Teaching your students to share their emotions in a respectful way can improve their ability to problem-solve. Have students use an "I" sentence frame, such as, "I feel _____ (insert feeling word) when _____ (identify what made you feel that way)." For example, "I felt sad when Jackson broke my favorite pencil" or "I was mad when I wasn't picked to be first in line. "This way students can communicate how they are feeling using honest and open communication. Teaching students to appropriately communicate their emotions can help solve some social problems from the beginning.
Encourage Independency
Encourage your student to problem solve. If your student is struggling to problem solve independently encourage them to do so using open-ended questions, such as "How could you fix this problem?" "What would be a fair solution?" "What would happen if you used that solution?", etc.
Let the student try to problem solve independently. Give your students the space to try and solve their own problems using the guided strategies. Try not to come running to their rescue for every little problem. Some problems are small and a great opportunity for the student to learn and practice. If an adult does all of the problem solving for a student then what are they really learning. Give your students the time and space they need to practice solving small problems on their own. Of course, if it is a bigger or more serious problem then have an adult help guide the problem-solving process.
Tell an adult. Remind your students that there are still some problems that are too big for them to solve on their own and that it is okay to get help from an adult to solve big problems. For example, if the student doesn't feel safe, someone is being hurt physically or emotionally, or if they tried to solve a problem independently but it didn't work and they need help. Let them know that it's okay to tell an adult.
Teach How to Disagree and How to Make Up
Discuss how to disagree respectfully. Remind your student that they won't always agree with their teacher, friends, classmate, or parents and that's okay. Even the people we like might have different opinions, interests, and likes than we do. However, even if we disagree with someone we should still treat them with respect. Treating someone with respect means to not call them names, ignore them, yell or hit them. It means that you do try to create solutions that both parties can agree with and to apologize when we hurt others' feelings.
Role-play how to make up. Practice in everyday life how to make up after a social problem .
Get your free social problem solver today!
I hope you and your students love this freebie!
Students are really having to stretch their brains today. It's @NSPCC #NumberDay and @problemsolveit are challenging Y9 and 10 to solve the escape room boxes. It's not as easy as it looks! The promise of a few sweet treats for the winners seems to be helping though! pic.twitter.com/AxRRJnJIv2 — CongletonHS (@CongletonHS) February 2, 2018
Have your students use task card scenarios to help them identify how they and others might feel in different social scenarios. Be sure to discuss the problem, identify possible solutions, identify the consequences of those possible solutions, and then based on those consequences pick the best solution. Make social problem-solving a game by telling the students that they are social detectives and that it is their job to use what they know about social rules to help them identify the possible and best solutions. Start practicing today with 71+ free social problem social task cards! Do your students need more practice? Be sure to check out my other freebie for 31 wordless animated videos to teach problem-solving and so much more.
Get More Problem Solving Time Saving Materials
Next, be sure to check out the following time-saving materials to continue to teach your students how to solve their social problems in addition to this freebie.
Weekly Social Pragmatics Homework
Weekly problem-solving. Send home a weekly homework page that includes a problem-solving scenario plus an idiom and a conversational practice scenario.
Restorative Justice Problem Solving Flip Book
Restorative justice graphic visual. Use this graphic visual to help your student restore a social relationship after a social problem.
Self-Advocating Role-Play Scenarios
Self-advocating in high school. Teach your high schoolers the process to self-advocate for what they need.
5th-12th Grade Life Skills Problem Solving
Life skills problem-solving. In addition, this life skills differentiated bundle includes a problem-solving lesson plan.
I recommend you read Problem Solving Wheel: Help Kids Solve Their Own Problems , 61+ Free Fillable SLP Planner Pages 2020-2021 , 430+ Free Multisyllabic Words List Activity Bundle , or 432+ Free IEP Goal Bank to Save You Time posts because they include freebies as well and who doesn't want more freebies!
Got questions? Leave a comment. Let's chat!
Monday 30th of January 2023
Hello! I have entered my name and email twice (yesterday & today) to receive to 71+ Free Social Problem-Solving Senarios, but I have not received anything yet. Not even an email back to mine in order to subcribe. Thanks for your help! Tracy
Melissa Berg
Tuesday 31st of January 2023
Hi Tracy, Thanks so much for reaching out! Sorry about that. We went ahead and sent you an email with the PDF attached. Wishing you all my best, Melissa
Problem Solving Skills
Tuesday 30th of August 2022
I truly love your site. Excellent colors, theme and writing. Thanks for sharing.
Laura Ricca
Monday 11th of April 2022
Tuesday 12th of April 2022
Hi Laura, I'm glad you found this resource helpful. Melissa
Modified Mental Health and Suicide Prevention - Speech Therapy Store
Monday 11th of May 2020
[…] 71+ FREE SOCIAL PROBLEM-SOLVING SCENARIOS […]
Problem Solving Wheel: Help Kids Solve Their Own Problems - Speech Therapy Store
Monday 4th of May 2020
[…] 71+ Free Social Problem Solving Task Cards Scenarios […]

Trauma-Informed Practices in Schools
Teacher well-being, cultivating diversity, equity, & inclusion, integrating technology in the classroom, social-emotional development, covid-19 resources, invest in resilience: summer toolkit, civics & resilience, all toolkits, degree programs, trauma-informed professional development, teacher licensure & certification, how to become - career information, classroom management, instructional design, lifestyle & self-care, online higher ed teaching, current events, 5 problem-solving activities for the classroom.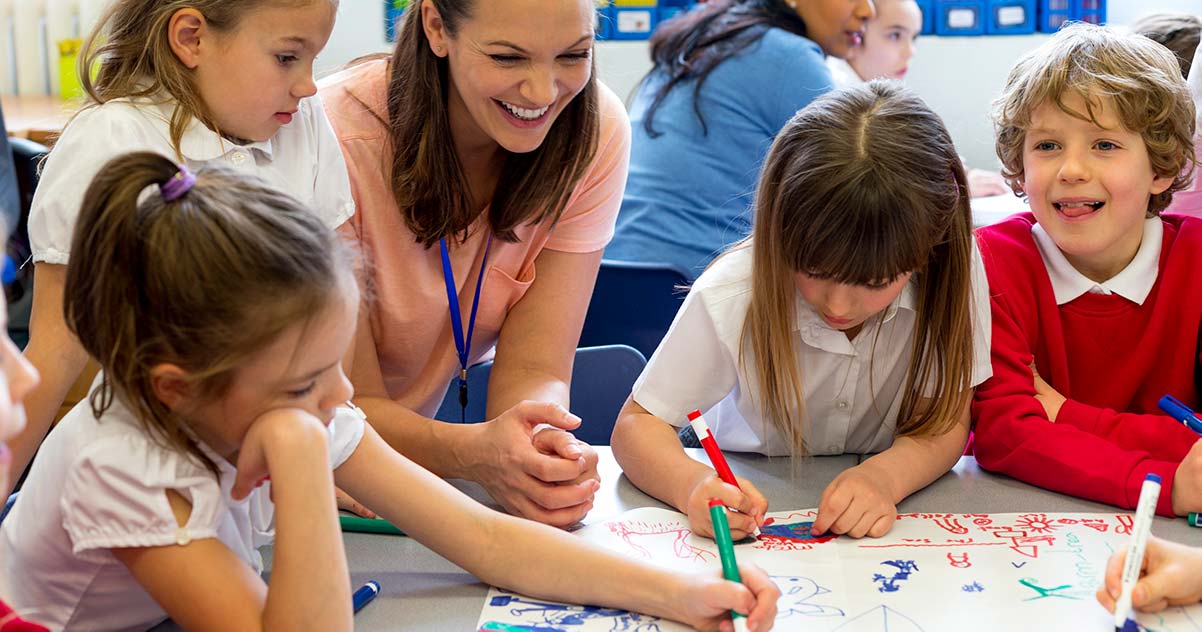 Problem-solving skills are necessary in all areas of life, and classroom problem solving activities can be a great way to get students prepped and ready to solve real problems in real life scenarios. Whether in school, work or in their social relationships, the ability to critically analyze a problem, map out all its elements and then prepare a workable solution is one of the most valuable skills one can acquire in life.
Educating your students about problem solving skills from an early age in school can be facilitated through classroom problem solving activities. Such endeavors encourage cognitive as well as social development, and can equip students with the tools they'll need to address and solve problems throughout the rest of their lives. Here are five classroom problem solving activities your students are sure to benefit from as well as enjoy doing:
1. Brainstorm bonanza
Having your students create lists related to whatever you are currently studying can be a great way to help them to enrich their understanding of a topic while learning to problem-solve. For example, if you are studying a historical, current or fictional event that did not turn out favorably, have your students brainstorm ways that the protagonist or participants could have created a different, more positive outcome. They can brainstorm on paper individually or on a chalkboard or white board in front of the class.
2. Problem-solving as a group
Have your students create and decorate a medium-sized box with a slot in the top. Label the box "The Problem-Solving Box." Invite students to anonymously write down and submit any problem or issue they might be having at school or at home, ones that they can't seem to figure out on their own. Once or twice a week, have a student draw one of the items from the box and read it aloud. Then have the class as a group figure out the ideal way the student can address the issue and hopefully solve it.
3. Clue me in
This fun detective game encourages problem-solving, critical thinking and cognitive development. Collect a number of items that are associated with a specific profession, social trend, place, public figure, historical event, animal, etc. Assemble actual items (or pictures of items) that are commonly associated with the target answer. Place them all in a bag (five-10 clues should be sufficient.) Then have a student reach into the bag and one by one pull out clues. Choose a minimum number of clues they must draw out before making their first guess (two- three). After this, the student must venture a guess after each clue pulled until they guess correctly. See how quickly the student is able to solve the riddle.
4. Survivor scenarios
Create a pretend scenario for students that requires them to think creatively to make it through. An example might be getting stranded on an island, knowing that help will not arrive for three days. The group has a limited amount of food and water and must create shelter from items around the island. Encourage working together as a group and hearing out every child that has an idea about how to make it through the three days as safely and comfortably as possible.
5. Moral dilemma
Create a number of possible moral dilemmas your students might encounter in life, write them down, and place each item folded up in a bowl or bag. Some of the items might include things like, "I saw a good friend of mine shoplifting. What should I do?" or "The cashier gave me an extra $1.50 in change after I bought candy at the store. What should I do?" Have each student draw an item from the bag one by one, read it aloud, then tell the class their answer on the spot as to how they would handle the situation.
Classroom problem solving activities need not be dull and routine. Ideally, the problem solving activities you give your students will engage their senses and be genuinely fun to do. The activities and lessons learned will leave an impression on each child, increasing the likelihood that they will take the lesson forward into their everyday lives.
You may also like to read
Classroom Activities for Introverted Students
Activities for Teaching Tolerance in the Classroom
5 Problem-Solving Activities for Elementary Classrooms
10 Ways to Motivate Students Outside the Classroom
Motivating Introverted Students to Excel in the Classroom
How to Engage Gifted and Talented Students in the Classroom
Categorized as: Tips for Teachers and Classroom Resources
Tagged as: Assessment Tools , Engaging Activities
Online & Campus Doctorate (EdD) in Higher Edu...
Degrees and Certificates for Teachers & Educa...
Programming Teacher: Job Description and Sala...
Kathy B SLP
Problem Solving Scenarios for Kids
What is Social Problem Solving?
Social problem solving is a process of recognizing difficulties and adapting or changing to resolve problems that we encounter in everyday living.  Social problem solving is an essential life skill.  Strong problem-solving skills are important in social interactions throughout life.  Young children learn social problem-solving skills like learning to share and asking for preferred items.  They learn to use the right words, tone of voice, and body language.  They also learn to read the body language and tone of voice of others.  They learn to make social inferences and understand the perspectives of others.  As children grow and develop social problem-solving skills become more complex.  Children with strong social problem-solving skills respond better to stress.  They are also more likely to be successful in personal and professional interactions as they get older.
Kids have to solve social problems throughout their days in school.  These issues range from requesting help in the classroom to joining in with a basketball game on the playground.  Kids learn many of these problem-solving skills through maturity, experience, and adult direction.  Other times more direct teaching is necessary.
How Can we help students learn Social Problem Solving Skills?
 Teach kids to communicate their feelings in a calm way.  As adults, we know that misunderstanding causes many problems in social interactions.  Difficulty understanding the perspective of someone else also causes problems.
Help students learn to identify problems.  Sometimes kids don't recognize nonverbal clues that there is a social problem.
Model social problem skills for students.  Talk about social problems that occur throughout the day.  Model social problem solving and talk about your thinking.
Use problem-solving scenarios for kids to practice social problem-solving.  By using hypothetical problems kids can gain important social skills.
What are problem solving scenarios?
Jill's class is on a field trip to a museum.  Jill wasn't paying attention and lost her group.  Now she is by herself.  What is the problem?  How can Jill solve her problem? 
Your classmate is passing out cupcakes and she did not give one to you.  How do you feel?  What can you do?
Y ou are doing a math paper in class but you are confused about how to do some of it.  What can you do?
It is your birthday and your grandmother just gave you a present.  It's a really boring sweater.  What should you do?
Your friend at school is sitting by himself at recess and looking really sad.  What can you do?  
Jack and Yasine want to play a game but they want to play different games.  They are arguing.  What can they do?
You are at a friend's house for dinner and they are going to eat lobster.  You are allergic to lobster and shellfish.  What should you do?  What would you say?  
These are some examples of  problem solving scenario for kids.  In using scenarios, students can identify problems, talk about perspectives and come up with solutions.  There is usually not just one solution.  It is great for students to brainstorm and come up with different ways to solve problems.
Here are more problem solving scenarios for kids:
Try this fun set of problem solving scenarios with a superhero twist!
Social Skills All Year is a comprehensive set of social skills questions for the whole year.
Get ready for back-to-school with this set of back-to-school problem-solving scenarios.  
Try some of these other social problem-solving scenarios that I like:
Social and safety skill question cards
Social Skills for Teenagers
Social Skills Bundle 
Share this:
SUBSCRIBE TO MY EMAIL LIST
Skip to primary navigation
Skip to main content
Skip to primary sidebar
Teaching Expertise
Classroom Ideas
Teacher's Life
Deals & Shopping
Privacy Policy
20 Problem-Solving Activities for Middle School Students
June 28, 2022 // by Lesa M.K. Bullins, EdS
Problem-solving skills are important to the building of critical thinking, which in turn strengthens student executive function. Good problem solvers can build stronger cognitive flexibility, a critical component of executive functioning.
The teenage years are a crucial time for neuroplasticity, so it is a prime time for learning and developing important cognitive skills along with critical information. Bring problem-solving to life in your middle school classroom with these 20 activities.
1. Feelings Expression Scenarios
A huge part of problem-solving is properly expressing your own feelings. Students often struggle to state how they feel without combative, aggressive, or accusatory language; therefore opportunities to practice with realistic situations is a key problem-solving component. You can create scenario task cards to support students in realistic applications for relatable situations, or use pre-made cards.
Learn More:  Pinterest
2. Empathy Empowered Discussions
In addition to being able to calmly and kindly express one's feelings, empathy is a key problem-solving component. Teens can often struggle to express empathy as they have difficulty recognizing and interpreting due to the teenage brain functioning.
Teenage brains are still developing, so different areas of the brain are controlling different functions than we see in adult brains; furthermore, since teens are still figuring out what they think and feel about a variety of things, it can be difficult for them to recognize and consider the feelings and thoughts of others. You can instigate empathy discussions through relatable content like this short video.
Learn More:  Austin Wideman
3. Model, Model, Model...and then Model Some More!
Students learn more from what they see you do than what they hear you say! This means you have to be an active and purposeful model of what you expect. So make sure you are aware of your actions and words in front of your students!
Learn More:  Education World
4. Get Out of the Way
We need to allow students the time and space to solve problems. We cannot intervene every time they struggle to find the answer right away. Constant intervention hinders critical thinking and decision-making skills.
Make sure to leave some room for students to figure out solutions. Keep safe proximity so students have the comfort to know you are there if they cannot find a solution, but resist the urge to jump in as soon as you see them struggling.
Learn More:  Brookings
5. Plan a Road Trip
Engage problem-solving skills within context while reinforcing math, research, geography, and communication skills, too! Students can plan a road trip from start to finish in small groups. As an added bonus, you can let students travel virtually to the places they planned for their trip using Google Earth.
If time allows, they can even take screenshots and stage selfies for a presentation to share their trip with the class! This is a really great cross-curricular activity for the digital classroom, too!
6. Escape the Room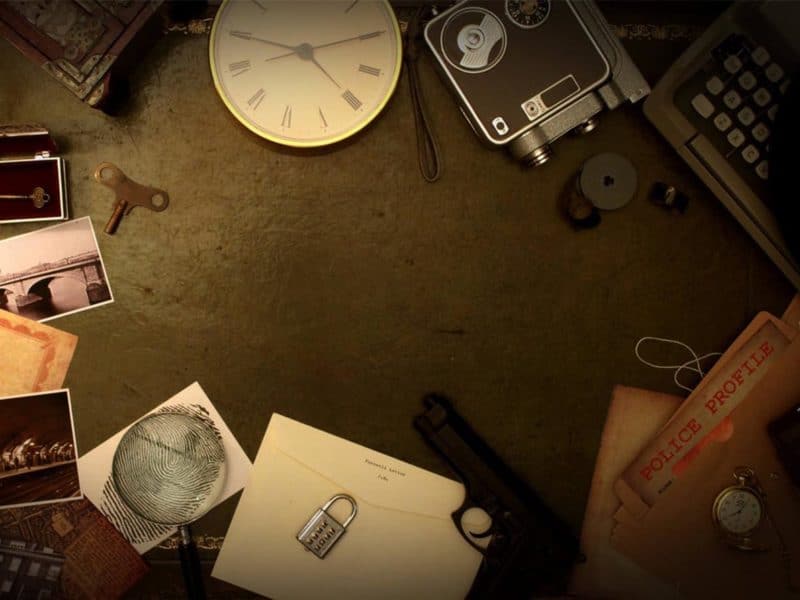 Escape rooms were made for problem-solving, so what better way to build these skills for students in an exciting way! Create different challenge activities surrounding a variety of subjects and skills to reinforce while lettings students put problem-solving to use finding practical solutions to escape the room!
Divide kids into teams and get on this engaging problem-solving activity!
7. Teach Explicit Strategies for Reflection
Students can build analytical skills by reflecting on their problem-solving process. Teach explicit skills to help students recognize and reflect on how they solve problems to reinforce future use and strengthen overall critical thinking abilities. Check out how Ellie from Cognitive Cardio made it work even in the time constraints of middle school schedules!
Learn More:  Cognitive Cardio With MSMM
8. Daily Practice
Give students short, interesting, and challenging problems to solve during the morning and afternoon transition times. Daily practice solving challenges is important for cognitive development and reinforces academic skills! You can find tons of daily challenges online or create your own.
9. Build Something
Let students work together in teams to build something from simple building materials. Increase the challenge by limiting resources or requiring students to pick their own resources for building blocks from a variety of random items. You can check out the marshmallow toothpick tower-building activity!
Learn more: Wow Sci
10. Blind Drawing Partners
Students can work in partner pairs or small groups to develop a vast array of abilities through this problem-solving activity. Blind team-building activities are excellent, low-prep ways to engage students' critical thinking and communication!
There are different ways you can implement this, but check out this video for an example of one application of the blind drawing game.
Learn more: Philip Barry
11. Laser Maze
Create a laser maze for students to get active in problem-solving. Create and implement different time durations to increase the challenge. Do not have lasers? No budget for lasers? Don't worry, red painter's tape will do the job!
Learn More:  That Phillips Family
12. Shared Story Puzzles
Creating story puzzles that force students to work in groups together to put together, add on, and create a cohesive story that is meaningful is another challenging task to engage in collaborative problem-solving.
Learn More:  Secondary English Coffee Shop
13. Yarn Webs
This social-skill-building collaborative problem-solving activity is fun for any age. Organize students into teams then let them choose a color of yarn, build a team web, and see who can navigate. There are so many ways this activity can be adapted, but you can watch a video of one interpretation here .
Learn More:  KEYSAmeriCorps
14. Scavenger Hunt
Create a series of clues that students must solve to progress through the game. Working in groups can help build conflict resolution and social skills as well. Check out how to create scavenger hunts for the classroom in this video by Learning Life.
Learn more: Learning Life
15. Boom! Math!
An excellent way to build advanced problem-solving skills, as well as mathematical analysis, is to create math Boom Cards with word problems like these from Math in the Middle. Boom cards are a great activity for students to practice and build skills!
Learn more: Boom Learning
16. Wheel of Solutions
Give students practice in exercising a number of different kinds of problem-solving skills by spinning and communicating a solution using the skills on which they land. You can make one in the classroom with a posterboard or create a digital wheel. Such a fun interactive resource! Use this great pre-made digital activity from Resource Haven on Boom Learning or create your own!
Learn More:  Boom Learning
17. Collaborative Math
Another activity for team building that supports mathematical concept reinforcement is students working together to collaboratively solve math problems. Check out how Runde's Room made sure everyone is engaged in working on solving parts of the problem through the sticky-note collaborative math activity.
18. Get Mysterious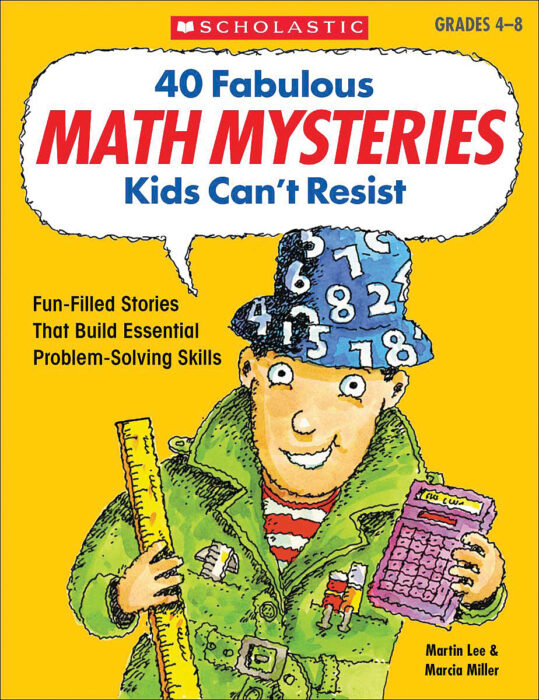 Math Mysteries are a fun activity that builds out-of-the-box thinking and creates an inquisitive environment. Problem-solving develops through the process of inquisition! You can create your own or use Lee and Miller's 40 Fabulous Math Mysteries Kid's Can't Resist Scholastic book found here.
19. Logic Puzzles and Games
In addition to logic-building games like Chess, you can provide logic puzzles for morning and afternoon transitions, during downtime, or for early finishers. Logic puzzles help students think critically. You can make your own or get some prefabricated resources like the ones found in this book by Chris King .
Learn More:  Brainzilla
20. Lead Number Talks
Number talks are important to building problem-solving. Number talks allow students to build on one another in a collaborative way, discuss how they have solved problems before, consider how those solutions may be applicable to new skills they are about to learn, and build depth in math concepts.
So instead of getting quiet, get them talking!
Learn More:  North Dakota Teaching Kayla Durkin
17 Fun Problem Solving Activities for Kids
There might be affiliate links on this page, which means we get a small commission of anything you buy. As an Amazon Associate we earn from qualifying purchases. Please do your own research before making any online purchase.
As a child, I would spend hours putting together puzzles… whether it was 3-D puzzles or figuring out a crossword. I also loved it when teachers would give the class an open-ended question and we had to work in groups to figure out the answer in our own way.
Even something as simple as playing checkers with my brothers gave me the chance to use strategy as a way to win the game. I honestly believe that it's so important for kids to solve problems at a young age, as it helps them think critically and outside the box.
Table of Contents
So, Why Is It Important To Teach Kids Problem Solving?
I think these kinds of activities are so important for kids to do because it helps them learn how to think analytically and solve problems on their own. It's a great way to get kids to use their imaginations and be creative.
Rote memorization simply does not have the same effect. This type of learning is great for learning facts like historical dates, but it's not going to help kids figure out how events in history happened and the results.
We take these problem-solving skills into college, the workforce, and travel . My ability to problem solve since childhood has certainly got me through many sticky situations while in a new city or country.
Additionally, problem-solving helps children learn how to find creative solutions to challenges they may face both in and out of the classroom . These activities can also be fun and used in cohesion with school or playtime.
17 Fun Problem-Solving Activities for Kids
1. marble mazes.
This activity was selected because it requires them to think spatially. Spatial learning will benefit kids when they start driving, riding a bike, playing sports,etc.
To do this activity in its simplest form, you will need a piece of paper, a pencil, and some marbles. First, draw a maze on a piece of paper using a pencil.
Make sure to create a start and finish point. Then, place the marbles at the start of the maze. The goal is to get the marbles from the start to the finish by tilting the paper and using gravity to guide the marbles through the maze.
Another example of a marble maze can involve using toilet paper rolls taped together to create a three-dimensional maze. The larger the maze, the harder you can make it.
Check Price on Amazon!
If you are not into the DIY method, you can always buy a toy maze on Amazon. A good 48 piece puzzle is the Melissa & Doug Underwater Ocean Floor puzzle.
2. The Tower Challenge
Building a tower gives kids the chance to think about gravity, structure, and balance.
To do this activity, you will need some building materials like legos, blocks, or even toilet paper rolls. The challenge is to see how high they can stack the materials without the tower toppling over.
This can be done individually or in teams. An activity like this is good for younger kids and is the building block to learning about harder topics like engineering.
3. The Egg Drop Challenge
The egg drop challenge helps kids learn how to engineer a solution that prevents something from breaking. It requires them to think critically about which materials will best protect something fragile like an egg when dropped from a height.
To do this activity, you will need some eggs and various materials such as straws, cotton balls, bubble wrap, etc. The goal is to construct a device that will protect an egg from breaking upon impact.
This can be done individually or in teams . Teams can even have a competition for the best egg drop device.
As children begin handling, shopping for, and cooking their own food, activities like this will help them understand how to handle breakable items like bottles, eggs, delicate fruit,.etc. Ideally, this is best for age groups 8 and up.
4. The Penny Drop Challenge
This activity was selected because it requires kids to think about physics and how different materials affect sound.
To do this activity, you will need a penny ( or another coin), a cup, and various materials such as paper towels, cotton balls, etc.
The goal is to drop the penny into the cup without making any noise. Begin by placing different materials into the cup and then drop the penny into it. The children should also drop the penny from different heights into the same material to see if/how the impact from a higher drop affects sound.
Group kids into teams or let them try it on their own.
Kids should make note of what type of sounds are made when the penny hits different materials. This is a great activity for kids who are interested in science and physics.
5. The Balloon Race Challenge
This activity was selected because it helps kids learn about aerodynamics and Bernoulli's principle . It also requires them to think creatively about how to design a balloon-powered vehicle.
To do this activity, you will need balloons, straws, masking tape, and markers. The goal is to design a balloon-powered vehicle that can travel a distance of at least 10 feet. Kids can begin this activity by sketching out their designs on paper.
After they have a basic design, they can begin building their vehicle from various materials. Then kids can explain why they think the balloon traveled or did not travel as far as it did.
6. The Marshmallow Challenge
Marshmallows are not only delicious, but they are also soft and malleable. So kids can have fun using it for some construction projects.
This activity was selected because it requires kids to think creatively about how to build a structure using limited materials. It also helps them learn about engineering and work as a team.
To do this activity, you will need marshmallows and spaghetti noodles. The goal is to build the tallest free-standing structure possible using only marshmallows and spaghetti noodles. If you don't have spaghetti noodles, use something similar like pretzel sticks.
You may even want to establish certain rules like each team can only use a certain number of marshmallows or noodles. A time limit can also make it more fun and challenging.
For more fun activities, check out our post on problem solving exercises for team building .
7. The Balloon Pop Challenge
If you remember your childhood, you probably remember popping balloons for fun at times. But this activity is different because it requires kids to use strategy and critical thinking.
This activity was selected because it helps kids learn about patterns and problem-solving. It is also a lot of fun for kids who like popping balloons. The goal is to create a device that will allow them to pop a balloon without using their hands.
To do this activity, you will need balloons and various materials such as straws, string, paper clips, etc.
8. Picture Pieces Puzzle Game
As mentioned earlier, puzzles are a great pastime – especially in childhood. Kids must think critically about how to put the pieces together to create a certain picture. It also helps them learn about shapes, colors, and other concepts.
You can take a medium to large picture and cut it into pieces. If you have younger kids, you may want to make the pieces larger. However, if you have kids closer to the 8-11 age range, you should be able to provide a challenge and make the pieces smaller.
9. Copy the Block Model
For this challenge, you can build a model out of blocks for the kids to copy. Put kids into groups and make sure each group has the same number of blocks you used for your model.
Make your model block as simple or complex as needed for your child's age group.
Set a time limit and make sure each group starts at the same time.
10. Team Scavenger Hunt
A scavenger hunt is great for kids because they have to search for items and use investigative skills. It is also a lot of fun and can be done both indoors and outdoors .
To do this activity, you will need to create a list of items for the kids to find. The items can be anything from common household items to things you would find outside.
These types of activities can also revolve around a theme like a holiday, movie, or book. For example, if the kids are fans of "Harry Potter" you can make a list of items to find that are related to the movie.
11. Obstacle Course
This activity requires kids to think creatively about how to get from one point to another while maneuvering around obstacles. If you have outdoor space, this can be done with common objects such as hula hoops, cones, etc.
If you don't have access to an outdoor space, you can use common household items to create an indoor obstacle course. For example, you can use chairs, blankets, pillows, etc.
Begin by setting up the course and then timing each child as they complete it. You can also have them race against each other to make it more fun.
Obstacle courses are also great because kids get to be physically active while they are thinking critically.
12. Reading Storybooks
There are many great benefits for kids that read storybooks. One of the excellent benefits is the ability to problem-solve. When they read the stories in the books, they see scenarios that cause them to be attached to the various characters they read about.
So, when they encounter a real-life problem, it is often productive to ask a child how their favorite character would solve that problem. Your kids can also be encouraged to come up with various options and possible outcomes for some of the situations they may encounter.
This not only helps kids solve various problems but become more independent as well. 
13. Ask Them Open-Ended Questions
A good way to improve a child's ability to think critically and creatively and improve their ability to solve problems is by asking open-ended questions.  It also helps them to develop healthy personalities .
There are no right or wrong answers to these questions. In addition, the solution requires more than a simple "yes" or "no" answer. Furthermore, it allows kids to put some extra thought into their responses.
Here are some examples of open-ended questions you may want to ask.
What did this experience teach you?
Was this easy?  What was easy about it?
What this difficult?  What is complicated about it?
What may happen next in this situation?
How did you come to this solution?
What, if anything, would you do differently next time?
What can we do to make things more fun next time?
14. Build Various Structures with Toys
Whether wooden blocks, LEGO blocks, or engineering blocks… giving your kid blocks to build whatever their minds can dream up is fun. In addition, it requires them to think about how they will make a structure, put the pieces together, and creatively ensure the building's function and design.
You may also want to challenge them to build something more complicated and watch them use their brain power to make it happen.
15. Acting Out Skits
Impromptu activities like acting out skits help kids identify problems, develop solutions, and execute them. This process works with multiple kids being divided into teams.
First, you will want to write down different situations, such as resolving a disagreement between siblings or dealing with bullying on the playground on a piece of paper. Second, you will fold the paper and place it in a hat or bowl.
Third, each team will pick a scenario out of the hat. Finally, you can give the kids a few minutes to discuss their solution and act out.
16. Solving Moral Dilemmas   
In this simple game, you will help your kids solve simple dilemmas they may find themselves in. You could write down a situation your child may find themselves in and help them learn the moral way to solve the problem.
For instance, "The cashier gave them an additional $5 change back on my purchase. What should they do?" Another scenario could be, "I saw my friend cheating on a test. Should I tell on them or let it go?" A third one could be, "I caught my friends stealing some gum from the store. What should I do?"
After writing down the dilemmas and placing them in a bowl, get each child to select one and read it aloud. Finally, you will help them devise morally correct solutions to the moral dilemma.
17. Animal Pairing Game  
This is a fun and creative game to help your kids with focus, critical thinking, and team building skills . In addition, this activity requires an even number of players to participate (4, 6, 8, etc.)
Before starting the game, you will want to write the names of different animals twice, each on a separate slip of paper. Then pass out the slips of paper to each individual or team member, instructing them not to share with anyone the name of the animal they received.
Then the children will perform activities the animals might do without talking or making sounds. Some of these activities might include:
The way the animal cleans or grooms itself
The way the animal sleeps
The way the animal fights
The way the animal eats or drinks
The way the animal walks or runs
The goal is for each child to successfully pair up with the other child who has selected the same animal.
How Problem Solving in Childhood Helps in Adulthood
Children are not born with problem-solving skills. It is something that needs to be learned and developed over time .
From babies who learn how to communicate their needs to toddlers who figure out how to get what they want, to children who are starting to understand the consequences of their actions – problem-solving is a process that begins in childhood and continues into adulthood.
Some of the benefits of teaching problem-solving skills to children include:
Improved critical thinking skills
Better decision-making skills
Enhanced creativity
Improved communication and collaboration skills
Increased confidence
There are many ways to teach problem-solving skills to children. The activities mentioned above are just a few examples. It is important to find activities that are appropriate for the age and abilities of the child.
With practice, children will develop these skills and be better prepared to face challenges in both childhood and adulthood.
Final Thoughts About Fun Problem Solving Activities For Kids
These are just a few ideas to get you started on teaching your child crucial problem solving skills. Perhaps they've inspired to come with some of your own, or seek out others? The important thing is to make sure the activity is age-appropriate and challenging enough to engage the kids.
Problem-solving skills are important for kids to learn because they can be applied to various situations in life. These skills also promote critical thinking, which is an important life skill.
There are many other problem-solving activities for kids out there. In time, you'll find the ones that work best for your child. And be sure not to forget about your own needs and self-improvement, both of which will make you a better parent and mentor. Here are some useful activities for adults to get your started.
Finally, if you want to level up your parenting skills, then check out this resource that will show you how to get your kids to listen WITHOUT yelling, nagging, or losing control .