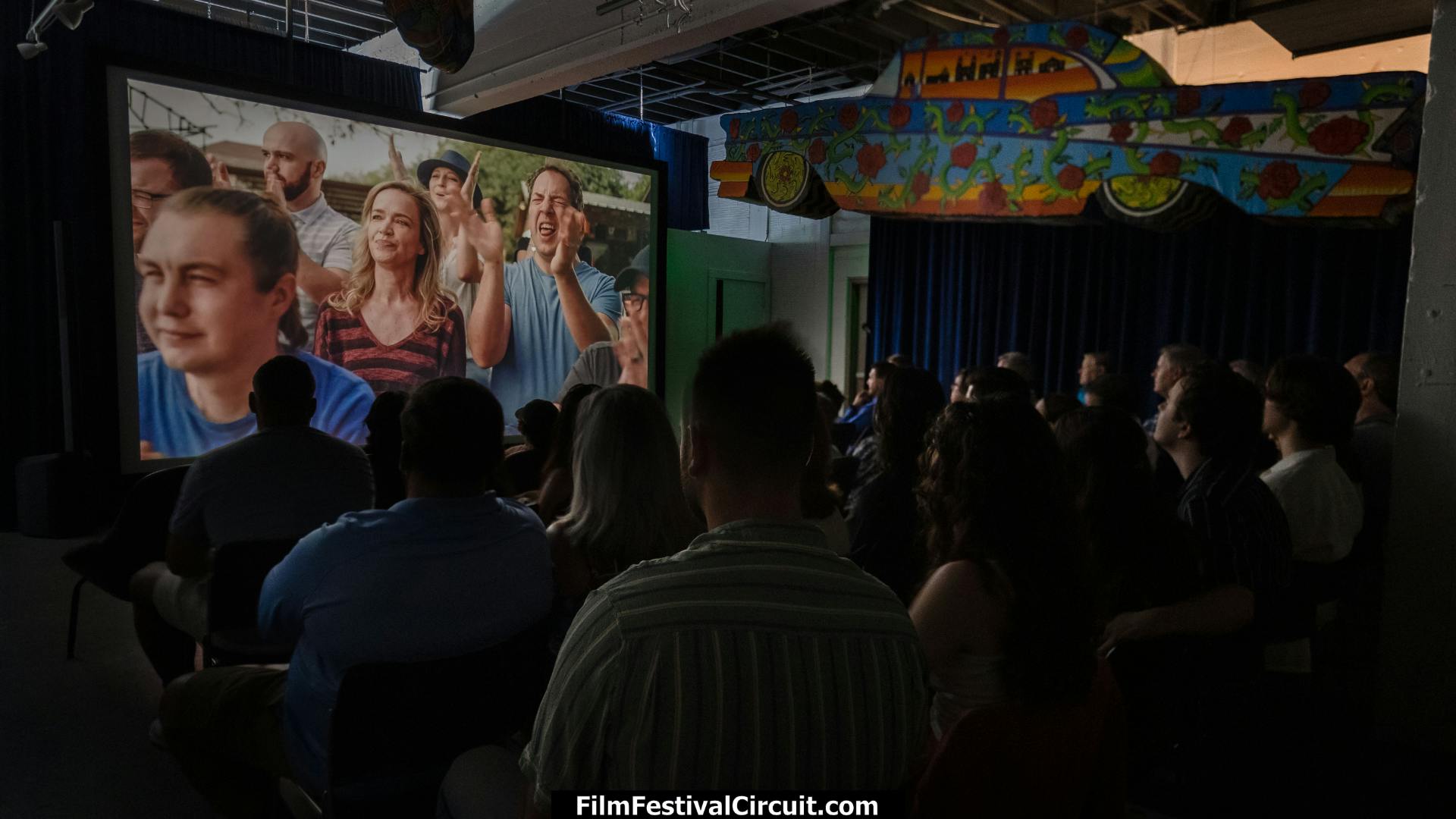 Create A Director Biography Or Writers Biography And Read Examples

Alan Parker
- director, writer, producer.
SIR ALAN PARKER CBE
Director, writer, producer Alan Parker, born Islington, London, February 14th, 1944, began his career in advertising as a copywriter and graduated to writing and directing commercials where in the late 60's he was one of a small group of British directors who revolutionized world advertising. In1980 he received the D&AD Gold President's Award.
Jodie Foster and pie, Pinewood Studios, 1975
In 1974, Parker directed the BBC Television film, The Evacuees , written by Jack Rosenthal, which won the International Emmy Award and a BAFTA Award for direction; the first of seven BAFTA awards Parker has personally received.
Parker wrote and directed his first feature film, Bugsy Malone , in 1975. The film was a musical pastiche of 1920s gangster films with an entire cast of children. The film received eight British Academy Award nominations and five Awards.
His second film was the controversial Midnight Express (1977) which won two Oscars and six Academy Award nominations, including one for Parker as Best Director. The film received six Golden Globe Awards and four awards from the British Film Academy.
This was followed, in 1979, by  Fame , a celebration of youth and the arts in New York which won two Academy Awards, six nominations, four Golden Globe nominations and was later adapted into a successful television series.
In 1981 he directed his most personal film, the powerful family drama, Shoot the Moon , starring Diane Keaton and Albert Finney. In the same year he made the seminal Pink Floyd – The Wall the feature film adaptation of the phenomenally successful rock album, which has become a classic of the genre.
In 1984, Parker directed Birdy based on the William Wharton novel, starring Nicolas Cage and Matthew Modine, which won the Grand Prix Special Du Jury at the 1985 Cannes Film Festival.
No stranger to controversy, his next film, Angel Heart , written and directed by Parker in 1986 and starring Mickey Rourke, Robert De Niro and Lisa Bonet opened in the United States amidst a storm caused by the 'X' rating initially imposed on it by the MPAA.
Lannie McBride: Jackson,, Mississippi, 1988
In 1988 he directed the Civil Rights drama, Mississippi Burning , starring Gene Hackman and Willem Dafoe, which was nominated for seven Academy Awards including Best Director for Parker and winning for Best Cinematography. Parker was also awarded the D.W. Griffith Award for directing by the National Board of Review. The film was nominated for five British Academy Awards, winning three. It also won the Silver Bear at the Berlin Film Festival.
In 1989 Parker wrote and directed Come See the Paradise , a family's story set against the internment of Japanese Americans during World War II, starring Dennis Quaid and Tamlyn Tomita.
The Commitments, Dublin, 1990
The Commitments , made in 1990, a story of a young Irish working- class soul band, was awarded a Golden Globe Nomination for Best Picture and won Parker the Best Director prize at the Tokyo Film Festival, as well as British Academy Awards for Editing, Screenplay, Director and Best Picture.
In 1993, Parker wrote and directed the anarchic and satirical The Road to Wellville based on the novel by T. Coraghessan Boyle, and starring Anthony Hopkins, Bridget Fonda, Matthew Broderick, John Cusack and Dana Carvey.
In 1996, Parker directed, wrote and produced Evita based on the successful stage show by Andrew Lloyd Webber and Tim Rice, and starring Madonna, Antonio Banderas and Jonathan Pryce. The film won three Golden Globe Awards, including Best Picture.
Angela's Ashes based on the Pulitzer Prize winning, best selling memoir by Frank McCourt, was written and directed by Alan Parker in 1999, starring Emily Watson and Robert Carlyle. His most recent film, The Life of David Gale , a thriller set against the politics of capital punishment in the United States, starred Kevin Spacey, Kate Winslet and Laura Linney and was released in 2003.
In all, his films have won nineteen BAFTA awards, ten Golden Globes and ten Oscars. In 1984, to celebrate "British Film Year," Parker wrote and directed the provocative documentary, A Turnip Head's Guide To The British Cinema , which underlined his fiercely independent and outspoken views as he lambasted the British film establishment and film critics. It won the British Press Guild Award for the year's best documentary.
Alan Parker is also a novelist and author of the best-selling book written from his own screenplay of Bugsy Malone , published by by HarperCollins in their Essential Modern Classics library. His other novels include Puddles In The Lane , (1977) and The Sucker's Kiss (2003). He is also an accomplished cartoonist and three collections of his satirical cartoons have been published: Hares in the Gate , (1982), Making Movies , (1998) and Will Write and Direct for Food , a compendium of twenty years of his cartoons on filmmaking and the film industry, published in October, 2005.
A founding member of the Directors Guild of Great Britain, Parker has lectured at film schools around the world. In 1984 he was honored by the British Academy with the prestigious Michael Balcon Award for Outstanding Contribution to British Cinema. In 1998 he received the Lifetime Achievement Award from the Directors Guild of Great Britain and the Lumiere Medal from the Royal Photographic Society. He has also received Lifetime Achievement awards in Chicago, Munich, Prague, Warsaw and Lodg. He holds honorary doctorates from Sunderland University, the University of East Anglia, Southampton Solent University and University Council of Arts, Spain.
In January 1998, Parker took up his post as Chairman of the Board of Governors of the British Film Institute and in August, 1999 he was appointed first Chairman of the UK Film Council; a position he held for five years.
In November, 1995 Parker was awarded with a CBE by Queen Elizabeth II for services to the British film industry and he received a knighthood in 2002. He is also an Officier des Arts et des Lettres, awarded by the French Government.
In 2013 he was awarded the BAFTA Fellowship  and also succeeded István Szabó as President of the European Federation of Film Directors: FERA.
An Alan Parker Film: MONTAGE
Montage of Alan Parker films edited by Kieron Butler
Guardian article on Alan Parker's BAFTA Fellowship
Alan Parker on HardTalk
FILMS (SELECTION)
ANGELIKI ANTONIOU
SHORT BIOGRAPHY
Filmography (selection).
Born in Athens, studied Architecture, in which she holds a degree in Greece, and film direction at the DFFB (German Film and Television Academy in Berlin). She works as a screenwriter, director and producer. She lives between Berlin and Athens.
In 2006 she taught film direction at the Film School of University in Thessaloniki. She is a member of the European Film Academy (EFA) and a member of the Hellenic Film Academy (EAK). She has been a member of the Hamburg Film Center and jury member in international film festivals.
She has directed shorts, feature films and documentaries. Her films have been awarded in international festivals and distributed world-wide. Her acclaimed film EDUART participated in over 50 festivals around the world, was selected by the EFA for the 2007 European Film Awards and it was Greece's submission for Best Foreign Film 2008.
She owns ANGELIKI ANTONIOU FILMPRODUKTION, an independent Production Company based in Berlin.
Award in Greek Short Film Festival in Drama, 1987
1990 DAS GLÜCK SEI UNBEWEGLICHKEIT , screenplay feature film, 60', directed by Kirsten Johannsen
1991 GEFANGENE DES MEERES (PRISONERS OF THE SEA) feature documentary, 80' (Germany)
Locarno International Film Festival 1992 (Competition): Youth Jury Award for Best Film (A' Prix de la Jeunesse)
Thessaloniki International Film Festival 1992 (Competition): Best Supporting Actor
1996 TÄNZE DER NACHT (DANCES OF THE NIGHT) documentary, 60'
Rated by the German Movie Association as "especially valuable"
Hof International Film Festival 1997: Award for Best Set Design
38th Thessaloniki International Film Festival, 1997, 4 Awards: Best Film, Best Director, Best Screenplay and Best Actress Award (for Jasmin Tabatabai)
1999 HEIMLICHER TANZ (SECRET DANCE) TV movie, 88'
2000 ALLEIN UNTER MÄNNERN (ALONE AMONG MEN) TV movie, 85'
2001 MESSERSCHARF (SHARP LIKE A KNIFE) TV movie, 88'
29th Montpellier International Mediterranean Film Festival, 2007: Golden Antigone (Antigone d'or de la Ville et de l'Agglomération de Montpellier), Special mention by the Young People's Award (CMCAS)
47th Thessaloniki International Film Festival 2006, 9 State Awards: Best Film, Best Director, Best Screenplay, Best Set Design, Best Music, Best Sound, Best Editing, Best Costumes and Best Make-up
47th Thessaloniki International Film Festival 2006: FIPRESCI Award for Best Greek Film and ETEKT Award (The Greek Union of Film Television and Audiovisual Technicians)
Los Angeles Greek Film Festival, 2008 (Competition), 2 Orpheus Awards: Best Feature and Best Direction
The Method Fest Film Festival, Calabasas, California, 2008 (Competition): Special Recognition by the Prudential California Realty Award for Best Ensemble Cast
WorldFest-Houston International Film Festival, 2008 (Competition): Silver Remi Award
London Greek Film Festival, 2008 (Competition): Best Fiction Feature Film
2011 in preparation: TILOS - DAS KLEINE WUNDER documentary, canceled following the death of Tassos Aliferis, mayor of Tilos
2013 DIE MAKLERIN UND DAS LINKE VORDERHAUS screenplay for a feature film
22nd Thessaloniki Documentary Festival, 2020 (Feature Length International Competition): Nomination for Golden Alexander
Los Angeles Greek Film Festival (LAGFF), 2021 (Competition): Nomination for Orpheus Award
Hellenic Film Academy Awards, 2021: IRIS Award for Best Documentary
AegeanDocs International Documentary Film Festival, 2021 (Greek Competition): Best Documentary Award
Kitzbühel Film Festival (International Feature Film Competition), Austria, 2020: Audience Award
Indie FEST Film Awards, USA, 2021: Best of show, Women Filmmakers Award of Excellence for director Angeliki Antoniou
Los Angeles Greek Film Festival (Competition), USA, 2021: Nominations for Orpheus Award for Best Feature Film, Best Director, and Best Performance - Angeliki Papoulia (actress)
Premio Internazionale di Cinema e Narrativa, Festival di Palermo (International Competition), Italy, 2021: Efebo d'Oro «Ande» Cinema Donna Award
Filmmaker/Crew Bios
News & Screenings
Press Kit & Contact
In addition to the crew listed below, this film would not have been possible without the cooperation of Angela Singer and the Singer family, The Arts Council of the Blue Ridge , Temple University and Virginia Tech, the Southern Humanities Media Fund , and the many musicians who so graciously donated their time and talent to the film's score.
ASHLEY MAYNOR: Writer/Director/Editor.
Ashley Maynor is an award-winning producer and director. Her most recent film as director is For Memories' Sake , which has screened at the Library of Congress, the Nashville Film Festival, the Maryland Film Festival, the Indianapolis Film Festival, and on the Southern Circuit Tour of Independent FIlmmakers, among other venues. As a producer, Maynor's credits include the ITVS co-production Quick Feet, Soft Hands , written and directed by Paul Harrill.
Maynor is also engaged with building communities through video partnerships, empowering youth and communities to tell their own stories as the co-founder and program director of the Blue Ridge Stories Youth Video Workshop. Maynor has also taught workshops for Scribe Video Center and as a guest artist in the Arts Council of the Blue Ridge's Artists in Schools program. She has also been an organizer of Home Movie Day events.
A native of Joelton, Tennessee, Maynor's creative work, outreach, and research have been supported by the Southern Humanities Media Fund, the Virginia Commission for the Arts, and the Andrew W. Mellon Foundation. In 2012, she was named the Sheila C. Johnson Creative Producing Fellow for the Sundance Institute.
PAUL HARRILL: Producer/Co-cinematographer.
Paul Harrill's narrative films and documentary videos have screened on five continents at film festivals, museums, and on television. Venues have included the Museum of Modern Art (New York), Clermont-Ferrand Film Festival, International Film Festival Rotterdam, and the Sundance Film Festival, where Harrill's short film Gina, An Actress, Age 29 was awarded the Jury Prize.
Harrill's work has been supported by the Independent Television Service (ITVS) and the Aperture Film Grant (among others), and by residencies at Yaddo, the MacDowell Colony, and the Virginia Center for the Creative Arts. In addition to his teaching and filmmaking, Harrill maintains a popular weblog, Self-Reliant Film , which discusses issues surrounding the art and practice of do-it-yourself regional filmmaking.
LOUIS MASSIAH: Executive Producer.
Louis Massiah is a MacArthur fellow and independent filmmaker who has produced and directed a variety of award-winning documentary films for public television, including W.E.B. Du Bois – a Biography in Four Voices and Louise Thompson Patterson: In Her Own Words , a biography of the activist and organizer.Massiah has received awards from the Corporation for Public Broadcasting, the National Black Programming Consortium, the Black Filmmakers Hall of Fame and several Emmy award nominations. He has also received fellowships from the Pew Trust and the Rockefeller Foundation.
Massiah is also the founder and executive director of the Scribe Video Center in Philadelphia, a media arts organization that provides low-cost workshops and equipment access to emerging video and filmmakers and community organizations.
PAUL HINSON: Lead Animator.
Paul Hinson has been making films since high school and ran the Association of Movie Productions, a Virginia Tech student organization dedicated to student filmmaking on campus, while an undergraduate there. Paul has created animations for promotional videos for Virginia Tech's University Union and Student Activities Office in addition to teaching Final Cut Pro and other filmmaking software at InnovationSpace, Virginia Tech's new media center. He has also written and directed a number of short fictional and documentary videos and is currently a student in Temple University's MFA in Film and Media Arts program.
MELISSA THOMPSON: Consulting Editor.
Melissa Thompson is an independent filmmaker from North Carolina. Thompson began a series of documentaries on Irish women's rights while a Fulbright fellow in 1998-1999. Completed pieces from the series include Like A Ship In The Night about the experiences of women traveling to England for secret abortions. Her previous short documentaries have screened in many film fests in the US and abroad (Women in the Director's Chair, the Dallas Video Festival, Frameline, the Cork Film Festival) and have been broadcast on Free Speech TV and Philadelphia public television. She has worked as a videographer and editor on major independent documentaries such as Desire: The Teenage Girls Documentary Project (directed by Julie Gustafson) and By Invitation Only (directed by Rebecca Snedeker), as well as on many grassroots media projects with kids, artists, and immigrant communities.
Share The Story!
Browse Angela's Photos
DVDs & Study Guides
Make A Donation
Organize A Screening
Preservation Resources
Photo & Home Movie Care Tips
Preservation Guides from LoC
Preservation Project Blog
Save Your Photos Alliance Resources
The Center for Home Movies
A Film Made By...
Ashley Maynor Writer/Director/Editor
Paul Harrill Producer/Co-Cinematographer
Louis Massiah Executive Producer
Paul Hinson Lead Animator
Acknowledgements
The production of For Memories' Sake was made possible by a grant from the Southern Humanities Media Fund .
Follow us online!
womensfarm.org
Director, writer, producer bios, christine welsh: director, co-writer, co-producer.
Metis filmmaker Christine Welsh was born and raised in Saskatchewan and studied filmmaking at the University of Regina with the late Jean Oser.  She began work in the film industry as an assistant editor on Allan King's prairie classic Who Has Seen the Wind and worked as a film editor in Toronto for ten years before moving to Vancouver Island in 1989.  Christine wrote and produced her first film, Women in the Shadows , in 1991 and has gone on to direct, write and produce several other award-winning films that document the experience of Indigenous women in Canada.  They include Keepers of the Fire (1994), The Story of the Coast Salish Knitters (2000), and Finding Dawn (NFB, 2006), a feature-length documentary on the epidemic of murdered and missing Indigenous women in Canada.  Christine's films have been broadcast nationally on CBC, CTV and APTN, and have been featured at major film festivals in Canada, the U.S., France, Australia and New Zealand, as well as the 51 st United Nations Commission on the Status of Women in New York.  In 2009, her body of work was honoured with the WIFTV (Women in Film and Television Vancouver) Artistic Achievement Award for filmmaking excellence in telling women's stories.  In addition to her filmmaking, Christine has spoken widely and published a number of articles that have appeared in Canadian Literature, Descant, Feminisms in the Cinema, and Screening Culture: Constructing Image and Identity .  She is an Associate Professor Emerita in the Department of Gender Studies at the University of Victoria where she taught courses in Indigenous Women's Studies and Indigenous Cinema.
Elizabeth Vibert:  Researcher, Co-Writer, Co-Producer
Elizabeth Vibert is an historian and writer whose main interests are gender, poverty, food security, and colonialism. For six years Elizabeth has been doing community work and research in rural South Africa. Her relationship with the women at a cooperative vegetable garden there is the source of many recent activities: the film The Thinking Garden , which Elizabeth researched, co-wrote and co-produced with director Christine Welsh; advocacy work for small-scale farmers; the University of Victoria's Colonial Legacies Field School in South Africa, which she founded and directs; a grower-to-grower exchange network between small-scale farmers in Southern Africa and Southern Vancouver Island (in formation); a local food-garden tour in the Victoria area; public talks on women and poverty, small-scale farming, and food security; scholarly and popular articles; and a book exploring older women's life histories under apartheid and democracy (in progress). Elizabeth's writings on Canadian Aboriginal and Southern African history have appeared in Gender and History , The Journal of Contemporary African Studies , Ethnohistory, The Globe and Mail, Active History, and other journals and anthologies. Elizabeth teaches history at the University of Victoria.
Moira Simpson: Cinematographer and editor
Moira Simpson has over thirty years experience as an award-winning freelance director, cinematographer and editor.  Her work in film, video and new media has always been informed by a passionate belief that film can be a powerful impetus for social justice.  Work on NFB and independent projects has taken her to Kosovo, several African countries, and Peru.  Mo has mentored many young filmmakers, teaching workshops across Canada and in the Arctic and teaching film production at UBC, SFU and Emily Carr University.  An unfamiliar language, xiTsonga, provided new challenges in The Thinking Garden , and it was with Basani Ngobeni's collaboration as Assistant Director that the team was ultimately able to bring this story to the screen.
Basani Ngobeni: Assistant Director
Basani Ngobeni grew up in a village near Jopi, where The Thinking Garden was filmed. She has been Elizabeth Vibert's research collaborator and interpreter for five years, and her skills, expertise, and local knowledge were indispensable to the production of the film. Basani is now studying communications and filmmaking for community development in Pretoria, South Africa.
Further information:
Synopsis  |   Screenings  |   Christine Welsh: Director's statement  |   Director, writer, producer bio's
To purchase or rent the film: Moving Images Distribution
Contact: [email protected] or [email protected]
This is a story about radical innovators.
Paddy Slattery's Biography / Filmography
Career objective:  "i want to make films that will evoke and inspire. films that will, not only entertain you, but leave a lasting impression.".
Filmmaking – Writer/Director/Producer
Music – Singer/Songwriter (www.myspace.com/paddyslatterymusic)
Other – Lecturer/Life-coach/FilmOffaly Board of Directors/School and College Speaker (Mental Health & Well-being, Road safety, This-Ability Awareness, Film, Music)
Paddy is an IFTA nominated filmmaker who fell in love with the art of Filmmaking and Music during an uncertain time in his life, after he was restricted to a bed for almost a year, following a serious car accident. He suffered a severe spinal cord injury and subsequently remains Quadriplegic. In Paddy's words "my body switched off and my imagination switched on". Not one for sitting still, he now channels his energy towards the most obvious form of escapism; film and music.
With regard to filmmaking; being inspired by greats of the film world such as David Lean, Stanley Kubrick, Andrei Tarkovsky, Sergio Leone, PT Anderson among others, Paddy feels it's his time to take a step towards emulating his hero's work.
Film & Music Work to Date
Writer/Co-Producer/Performer – Album of Original Music, titled 'Stand & Deliver'. (2006) Writer/Director – Music Video for 'Head Over Heels' (2007) Writer/Director/Producer – Stage Play, titled 'Good Heavens' (2008) Writer/Director/Producer – Debut Short film, titled 'Out of Tune' (2009) Writer/Producer – Short film, titled 'The Boy, who Flew!' (2009) Writer/Director/Producer – Short film, titled 'The Moment' (2010) Director/Producer – Short Documentary 'My Life, with Me in it!' (2011) Producer – Music Video 'Moving Me' by Wayne Brennan (2011) Director/Producer – RTE TV Pilot 'The Art Factor' (2011) Writer/Director/Producer – Short film, titled 'Runner' (2012-2013) Producer – Short film, titled 'Skunky Dog' (2014) (in association with IADT) Producer – Feature Film titled 'Fishbowl City' (2014) Starring IFTA Winner Martin McCann Executive Producer – Feature film titled 'A Day Like Today' directed by Gerard Walsh (2014) Writer – Short film, titled 'Eighníomhach' (2014) Associate Producer – Short Film titled 'Breathe' starring John Connors (LOVE/HATE) (2015) Producer – Short Film 'Today' (2015) Producer – Short Film 'Solitaire' (2015) Director/Producer – Short non-narrative film 'Sojourn' (2015) Writer/Producer – BBC NI TV Series Pilot 'PSI' with www.psi-ireland.com (in development) Writer/Director/Producer – Feature Film 'The Broken Law of Attraction' (in development) Co-writer – Screenplay Adapted from stage of 'The Waiting Room' (in development) Screenwriter – 'In Vision' (Feature Screenplay) 'Love Wont Stray' (Feature Screenplay)
IFTA Nomination 2015 – Short Film Skunky Dog (Producer) Best First Short Drama Winner @ Galway Film Fleadh 2015 – Short Film 'Today' Best Short Film Winner @ Sky Road Film Festival 2015 (In association with IFB) Best Short Film Winner @ Fingal Film Festival 2015 – Short film 'Solitaire' Best Short Drama Winner @ Royal Television Society Awards (Regional & National) – 2015 Best Student Short Drama Winner @ Smedia Awards 2015 Best Short Live Action Winner @ Silk Road Film Festival 2015 Best Short Film Award Winner @ IndieCork 2014 Best Film Award Winner @ Underground Cinema Film Festival 2014 Best Short Film Award Winner @ Clones Film Festival 2014 Best Short Film Award Winner @ Fingal Film Festival 2014 Best Irish Short Winner @ UC Seasonal Screenings 2014 Honourable Mention by Jim Sheridan @ Sky Road TV + Film Festival 2014 Best Screenplay Award Winner @ UCFF 2013 (Dublin) Golden Palm Award Winner 2011 for Excellence in Filmmaking (Mexico) Best Short Film Winner 2011 @ MIFF (Mexico International Film Festival) Best Irish Short Film Winner @ International Film Festival of Ireland 2011 Audience Choice Award Winner @ 3rd Inigo Film Festival 2011 (Madrid) Audience Choice Award Winner @ Underground Cinema Film Festival (Dublin) Best International Short Film Winner 2010 @ IFFSA (South Africa) Another 25 International Award Nominations. Presented with a Bog Oak Sculpture by Jimmy Deenihan (Minister for Arts, Heritage & the Gaeltacht) for my outstanding work on the documentary 'My Life with Me in it' (2013)
Other Hobbies or Interests
Family, Cinema, Astrology, Astronomy, Meditation, Art, Psychology, Poker, Conversation, Travel, Nature, Poetry, Food, Living… (and not always in that order)
We're not around right now. But you can send us an email and we'll get back to you, asap.
As a child growing up in Yorkshire, I spent a lot of time in nature and my imagination, I loved reading fairy-tales and writing long-forgotten stories and drawing. As a teenager, I went to art school and studied Fine Art, film theory and feminism. I read books by Angela Carter and Jeanette Winterson and re-connected to my childhood love of fairy-tales.
I made my first film HARRIET THE AUNTS AND THE LIQUROICE TREE about a young woman and her Aunts who save the world, a modern fairy-tale replete with red shoes, speaking trees, and a Colt-45.
My second film, THE RED WARDROBE adapted from Sarah Corbett's first collection of poems, is a magic-realist evocation of her childhood memories. Produced by Rebekah Wray Rogers, the film screened at Edinburgh and London film festivals, and travelled as far as Sao Paulo in Brazil and was later broadcast on Channel Four Television's 'Young Gifted and Broke' in 1999.
My third short film HIGHRISE focused on a depressed single mother struggling to survive in poverty, alone with her baby who is confronted by a life-changing choice. This film won a Silver Hugo at Chicago Film Festival, screened internationally at more than 30 festivals and was broadcast in many territories worldwide.
After this I was accepted into the National Film and Television School, UK where I was trained by Stephen Frears, Udyan Prasad, Ian Sellar and Lone Scherfig gaining a Masters Degree in Fiction Direction. I was lucky enough to spend two years collaborating with talented writers and directing several short films, learning my craft. You can see some of these films in my Portfolio.
My first year film WIDE SKY about a young girl who discovers her mother's affair won a NAHEMI award at Bristol Encounters festival and my graduation film THE WRONG SEA was nominated for best film at Poitiers, France.
Still from THE WRONG SEA (2005) dir. Gabrielle Russell; screenplay by Julian Thomlinson
After graduating, I won a commission from Kaos Films to direct the winning entry of the British Short Screenplay Competition, LIKE FATHER a half-hour drama written by James Walker. The film was produced by Jules Powell and Arif Hussien and shot on location in Bosnia with a Bosnian cast and British and Bosnian crew. It premiered at the BFI Film Theatre on London's Southbank as part of an NFTS showcase and was later screened on Virgin Atlantic.
Following this I was commissioned to direct SCAPEGOAT a half-hour drama written by novelist Jeremy Page for Channel Four's Coming Up new talent series. This modern fairy-tale of two sisters trying to reconnect after their father's death features a talking goat.
My first feature screenplay KISMET a drama about a young British Asian mother who goes on the run with her young son, was shortlisted by Film London's Microwave scheme in 2012 and I was invited to participate in 'Microschool' where I received further mentoring.
Thereafter I was selected by Screen Yorkshire for the 'Triangle' Feature Development Scheme where I teamed up with producer Rachel Connors and writer Jessica Edith Sinyard to develop a feature WILD DOG COUNTRY pitching the project to high-ranking industry decision makers.
Antonia Campbell-Hughes in SCAPEGOAT (2007) dir. Gabrielle Russell; screenplay by Jeremy Page
During this time, I wrote and directed FALLING about a woman leaving her marriage for her lover with the help of an award from the John Brabourne Foundation. It screened in the London Film Festival and features a lovely performance from Emma Croft, you can see it here.
Returning to my first love of fairy-tales and coupling this with my passion for stories about the struggles of real-world women, I am currently making a trilogy of films, original modern fairy-tales inspired by indigenous folklore. About to be released DEER WOMAN CHILD starring Keeley Forsyth as Pryn, who while separated from her husband after several miscarriages, finds herself mysteriously pregnant.
Projects in development are THE RECKONING OF ERIN MORRIGAN starring Olwen Fouéré as a former IRA assassin who faces the ghosts of her past in a final spiritual reckoning; and RUN TO EARTH about a mysterious fugitive woman who is adopted by a pagan women's commune.
Still from DEER WOMAN CHILD (2021) dir. Gabrielle Russell
Learn more about my current feature film projects below.
DIRECTOR'S STATEMENT
THE JOURNEY OF THE MAKING
FILMMAKER BIO
KEY PERSONNEL
MEET THE MEN
Home Use DVD
Educational DVD
Host a Screening
Filmmaker Biography
The filmmaker   |  director / producer / writer / camera / editor.
Her film Phoenix Dance (2006, 16 min & 23 min)—recounting dancer Homer Avila's battle with cancer and his remarkable return to the stage as a one-legged dancer in a pas de deux by Alonzo King—has been screened in more than 100 festivals and theaters all over the world. It was "short-listed" for the 2006 Oscar Nomination for Short Documentary and has won twelve awards, including a Golden Gate Award from the San Francisco Int'l Film Festival. This work was also photographed and edited by Karina.
Her earlier video pieces Labyrinthian (1984, 20 min) and i.e. Deutschland (1988, 8 min) were followed by Voices from Inside (1996, 60 min), a documentary about women in prison and their children on the outside. It was the culmination of her four years of teaching theater as a volunteer at a federal women's prison. Karina traveled extensively with the film, leading discussions at festivals and running workshops at universities, conferences, and community groups. Voices from Inside won the National Council on Crime and Delinquency's PASS Media Award (Prevention for a Safer Society), and is part of New Day Films ' collection.
From four years of close friendship with a 94-year-old Armenian woman who survived the genocide of her people in 1915, Karina created I Will Not Be Sad In This World (2001, 56 min). She spent countless hours in Zaroohe's home in Fresno with her digital video camera. This lyrical portrait—like most of Karina's other work—uses fairytale, poetry, and art to take the viewer on an inner journey. The film has been shown at numerous festivals, and is used in high schools and universities. Karina directed, co-produced, and photographed We Are Here Together (2003, 65 min), a film about the tempestuous first year of an alternative charter high school in Alameda, California. She also directed and photographed Women's Rites (2000, 37 min) about five women from Europe and the U.S. studying the Anna Halprin Life/Art Process , and In the Shadow of Huma's Wing (2008, 56 min), a highly intimate, experiential film about somatic psychotherapy.
She co-produced, co-directed and co-edited with filmmaker John Knoop the documentary Awakening from Sorrow: Buenos Aires 1997 (2009, 40 min.) The film, which contemplates the history of Argentina's "Dirty War" and gives voice to the children of the disappeared and their emerging HIJOS movement, screened at festivals here and abroad and is used in the classroom.
karinafilms.us
E: [email protected] facebook.com/goldthefilm twitter.com/goldthefilm karinafilms.us vimeo.com/karinafilms Sign up for the Karinafilms Newsletter Click to DONATE! EDUCATIONAL STREAMING Get the HOME USE DVD Download the STUDY GUIDE View the PRESS RELEASE See the POSTER Download the PRESS KIT View our LIST OF SCREENINGS
"... in this intimate and poetic film..." –Michael Fox, film critic FEBRUARY 11 » Southern Illinois University, Carbondale, IL >Saturday, FEBRUARY 11, 1 pm APRIL 19 » BOOST Conference, Palm Springs, CA >Wednesday, APRIL 19, 2:45 pm JUNE 2 » NCGPS 24th Biennial Training Institute, Oakland, CA >Friday, JUNE 2, 7 pm CLICK HERE TO HOST A SCREENING READ MORE →
Events and Projects
"The voices of these men capture and hold us, as they will hold your students." –Mark Phillips, Edutopia
MAY 30, 2017 » Streaming Release on Amazon Prime, iTunes, GooglePlay, VUDU, and Hoopla
MARCH, 2017 » Release of HOME USE DVD
FEBRUARY, 2016 » Black History Month GOLD Outreach Campaign to college and university campuses nationwide. READ MORE →
OCTOBER 8, 2015 » Protagonist Darius at TEDx Detroit
All rights reserved. This site is the only authorized site for Finding the Gold Within . All other sites that claim to have the full-length film are violating our copyright.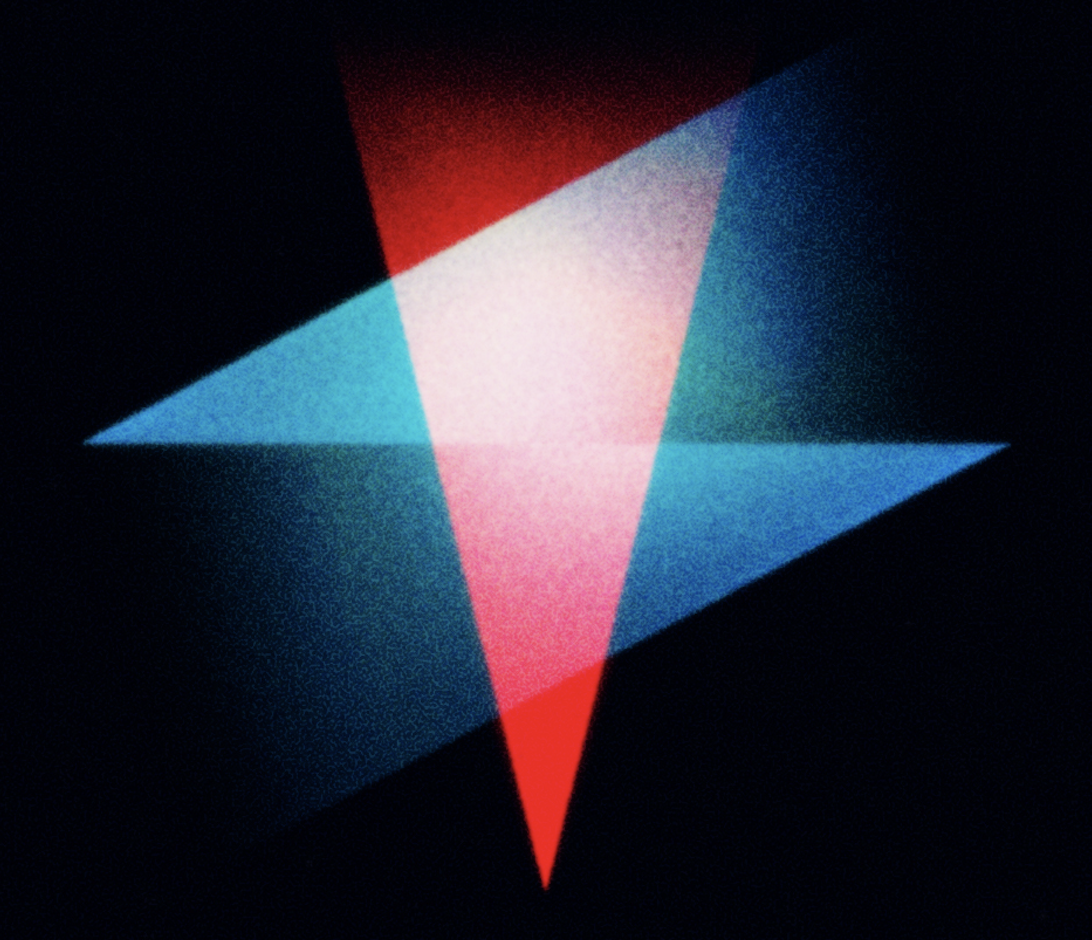 emily bennett
Writer/Director Emily Bennett is an Academy recognized screenwriter and award-winning director. Her films have screened at festivals such as Sitges, Fantasia, Fantastic Fest, Brooklyn Horror, Film Quest, Grimmfest, BIFAN, Scream Fest, Horrible Imaginings, Holly Shorts, Salem Horror and Telluride Horror.
Her screenplay ACHE placed quarter finalist in the Academy Nicholl Fellowship (2020).
In 2020, Bennett co-directed her debut feature ALONE WITH YOU. The film was produced with Andrew Corkin's and Theo James' Untapped Productions (MARTHA MARCY MAY MARLENE, WE ARE WHAT WE ARE) and premiered at Fantastic Fest in 2021.
As an actress, Bennett trained for 3 years at The Royal Academy of Dramatic Art in London. She trained with such names as Phoebe Waller-Bridge, Tom Hiddleston and Andrea Riseborough. This training has strengthened her directing work and her ability to work with actors of all methodologies. She's an actor's director, with a keen focus on raw, honest performances.
Audiences can see Bennett in the newest feature GHOST GAME directed by Jill Gevargizian and in Chris Stuckmann's debut feature film SHELBY OAKS.
Bennett is repped by Antonio D'Intino at Spectrevision and former CAA agent/entertainment lawyer Marc Von Arx of Nelson Davis LLP.
Nelson Davis LLP
Marc von arx, [email protected] (424) 214-4800, 233 wilshire boulevard suite 900 santa monica, california 90401.
Martin Gooch
Writer / director.
Writer/Director
Martin Gooch is a director and writer. He has directed six feature films, Including  Argh and the Quest for the Golden Dragon Skull , Starring Kevin McNally, coming out soon.
He has a Master's Degree in screenwriting from The University of the Arts London and has written over 20 screenplays, many of which have been optioned and bought.
[ Continue Reading… ]
Showreel (90 sec. )
Showreel (5 min. )
Martin has director credits on over a dozen shows and feature-length productions on major UK international television channels.
He has also directed many award-winning shorts, commercials and promos.
He recently worked for Disney/Marvel on an  Ant-Man and the Wasp  spin-off as a producer and directed the feature-length live performance film  Night of a Thousand Vampires  by  The Damned  to be released on Halloween 2022.
His TV and interactive work has won a BAFTA and been nominated for an EMMY.
He has won dozens of Best Director and Best Production awards at festivals worldwide and the prestigious World Fest Best Director and Bram Stoker Best director awards.
He grew up in the UK and began his career in film and TV as a camera assistant and operator on major studio movies, including  Harry Potter, James Bond – Goldeneye, Judge  Dredd and  The Muppets.
Martin has recently completed his first novel  Whirled World  and working on getting that published. 
Contact Martin
For professional communication, please reach out via IMBD Pro . For other questions, comments, or just to share your love of Martin's work, please click the button below to reach out. 
Are you a fan of Martin's work? Join his mailing list to get updates of his motion picture work and progress of projects in development. 
Copyright 2023 © Martin Gooch | All rights Reserved
Send a message to Martin.