Types of Literature Review
There are many types of literature review. The choice of a specific type depends on your research approach and design. The following types of literature review are the most popular in business studies:
Narrative literature review , also referred to as traditional literature review, critiques literature and summarizes the body of a literature. Narrative review also draws conclusions about the topic and identifies gaps or inconsistencies in a body of knowledge. You need to have a sufficiently focused research question to conduct a narrative literature review
Systematic literature review requires more rigorous and well-defined approach compared to most other types of literature review. Systematic literature review is comprehensive and details the timeframe within which the literature was selected. Systematic literature review can be divided into two categories: meta-analysis and meta-synthesis.
When you conduct meta-analysis you take findings from several studies on the same subject and analyze these using standardized statistical procedures. In meta-analysis patterns and relationships are detected and conclusions are drawn. Meta-analysis is associated with deductive research approach.
Meta-synthesis, on the other hand, is based on non-statistical techniques. This technique integrates, evaluates and interprets findings of multiple qualitative research studies. Meta-synthesis literature review is conducted usually when following inductive research approach.
Scoping literature review , as implied by its name is used to identify the scope or coverage of a body of literature on a given topic. It has been noted that "scoping reviews are useful for examining emerging evidence when it is still unclear what other, more specific questions can be posed and valuably addressed by a more precise systematic review." [1] The main difference between systematic and scoping types of literature review is that, systematic literature review is conducted to find answer to more specific research questions, whereas scoping literature review is conducted to explore more general research question.
Argumentative literature review , as the name implies, examines literature selectively in order to support or refute an argument, deeply imbedded assumption, or philosophical problem already established in the literature. It should be noted that a potential for bias is a major shortcoming associated with argumentative literature review.
Integrative literature review reviews , critiques, and synthesizes secondary data about research topic in an integrated way such that new frameworks and perspectives on the topic are generated. If your research does not involve primary data collection and data analysis, then using integrative literature review will be your only option.
Theoretical literature review focuses on a pool of theory that has accumulated in regard to an issue, concept, theory, phenomena. Theoretical literature reviews play an instrumental role in establishing what theories already exist, the relationships between them, to what degree existing theories have been investigated, and to develop new hypotheses to be tested.
At the earlier parts of the literature review chapter, you need to specify the type of your literature review your chose and justify your choice. Your choice of a specific type of literature review should be based upon your research area, research problem and research methods.  Also, you can briefly discuss other most popular types of literature review mentioned above, to illustrate your awareness of them.
[1] Munn, A. et. al. (2018) "Systematic review or scoping review? Guidance for authors when choosing between a systematic or scoping review approach" BMC Medical Research Methodology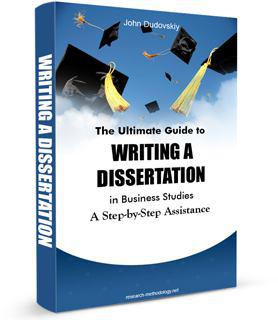 John Dudovskiy
Literature Review: Types of literature reviews
Traditional or narrative literature reviews
Scoping Reviews
Systematic literature reviews
Annotated bibliography
Keeping up to date with literature
Finding a thesis
Evaluating sources and critical appraisal of literature
Managing and analysing your literature
Further reading and resources
Types of literature reviews
The type of literature review you write will depend on your discipline and whether you are a researcher writing your PhD, publishing a study in a journal or completing an assessment task in your undergraduate study.
A literature review for a subject in an undergraduate degree will not be as comprehensive as the literature review required for a PhD thesis.
An undergraduate literature review may be in the form of an annotated bibliography or a narrative review of a small selection of literature, for example ten relevant articles. If you are asked to write a literature review, and you are an undergraduate student, be guided by your subject coordinator or lecturer.
The common types of literature reviews will be explained in the pages of this section.
Narrative or traditional literature reviews
Critically Appraised Topic (CAT)
Scoping reviews
Annotated bibliographies
These are not the only types of reviews of literature that can be conducted. Often the term "review" and "literature" can be confusing and used in the wrong context. Grant and Booth (2009) attempt to clear up this confusion by discussing 14 review types and the associated methodology, and advantages and disadvantages associated with each review.
Grant, M. J. and Booth, A. (2009), A typology of reviews: an analysis of 14 review types and associated methodologies . Health Information & Libraries Journal, 26 , 91–108. doi:10.1111/j.1471-1842.2009.00848.x
What's the difference between reviews?
Researchers, academics, and librarians all use various terms to describe different types of literature reviews, and there is often inconsistency in the ways the types are discussed. Here are a couple of simple explanations.
The image below describes common review types in terms of speed, detail, risk of bias, and comprehensiveness:
"Schematic of the main differences between the types of literature review" by Brennan, M. L., Arlt, S. P., Belshaw, Z., Buckley, L., Corah, L., Doit, H., Fajt, V. R., Grindlay, D., Moberly, H. K., Morrow, L. D., Stavisky, J., & White, C. (2020). Critically Appraised Topics (CATs) in veterinary medicine: Applying evidence in clinical practice. Frontiers in Veterinary Science, 7 , 314. https://doi.org/10.3389/fvets.2020.00314 is licensed under CC BY 3.0
The table below lists four of the most common types of review , as adapted from a widely used typology of fourteen types of reviews (Grant & Booth, 2009).
Grant, M.J. & Booth, A. (2009). A typology of reviews: An analysis of 14 review types and associated methodologies. Health Information & Libraries Journal, 26 (2), 91-108. https://doi.org/10.1111/j.1471-1842.2009.00848.x
See also the Library's Literature Review guide.
Critical Appraised Topic (CAT)
For information on conducting a Critically Appraised Topic or CAT
Callander, J., Anstey, A. V., Ingram, J. R., Limpens, J., Flohr, C., & Spuls, P. I. (2017). How to write a Critically Appraised Topic: evidence to underpin routine clinical practice. British Journal of Dermatology (1951), 177(4), 1007-1013. https://doi.org/10.1111/bjd.15873
Books on Literature Reviews
<< Previous: Home
Next: Traditional or narrative literature reviews >>
Last Updated: Oct 12, 2023 3:36 PM
URL: https://libguides.csu.edu.au/review
Charles Sturt University is an Australian University, TEQSA Provider Identification: PRV12018. CRICOS Provider: 00005F.
Sociology Research Guide
Picking a topic
Background research and finding books
Advanced searching in databases and Google
Finding statistics
Evaluating sources
Literature Reviews
What is a Lit Review?
How to write a lit review.
Video Introduction to Lit Reviews
Main Objectives
Examples of lit reviews, additional resources.
SOC1: Morales (Cultural Artifact)
SOC4: Ie (Literature Review)
What is a literature review?
Either a complete piece of writing unto itself or a section of a larger piece of writing like a book or article
A thorough and critical look at the information and perspectives that other experts and scholars have written about a specific topic
A way to give historical perspective on an issue and show how other researchers have addressed a problem
An analysis of sources based on your own perspective on the topic
Based on the most pertinent and significant research conducted in the field, both new and old
A descriptive list or collection of summaries of other research without synthesis or analysis
An annotated bibliography
A literary review (a brief, critical discussion about the merits and weaknesses of a literary work such as a play, novel or a book of poems)
Exhaustive; the objective is not to list as many relevant books, articles, reports as possible
To convey to your reader what knowledge and ideas have been established on a topic
To explain what the strengths and weaknesses of that knowledge and those ideas might be
To learn how others have defined and measured key concepts
To keep the writer/reader up to date with current developments and historical trends in a particular field or discipline
To establish context for the argument explored in the rest of a paper
To provide evidence that may be used to support your own findings
To demonstrate your understanding and your ability to critically evaluate research in the field
To suggest previously unused or underused methodologies, designs, and quantitative and qualitative strategies
To identify gaps in previous studies and flawed methodologies and/or theoretical approaches in order to avoid replication of mistakes
To help the researcher avoid repetition of earlier research
To suggest unexplored populations
To determine whether past studies agree or disagree and identify strengths and weaknesses on both sides of a controversy in the literature
Choose a topic that is interesting to you; this makes the research and writing process more enjoyable and rewarding.
For a literature review, you'll also want to make sure that the topic you choose is one that other researchers have explored before so that you'll be able to find plenty of relevant sources to review.
Your research doesn't need to be exhaustive. Pay careful attention to bibliographies. Focus on the most frequently cited literature about your topic and literature from the best known scholars in your field. Ask yourself: "Does this source make a significant contribution to the understanding of my topic?"
Reading other literature reviews from your field may help you get ideas for themes to look for in your research. You can usually find some of these through the library databases by adding literature review as a keyword in your search.
Start with the most recent publications and work backwards. This way, you ensure you have the most current information, and it becomes easier to identify the most seminal earlier sources by reviewing the material that current researchers are citing.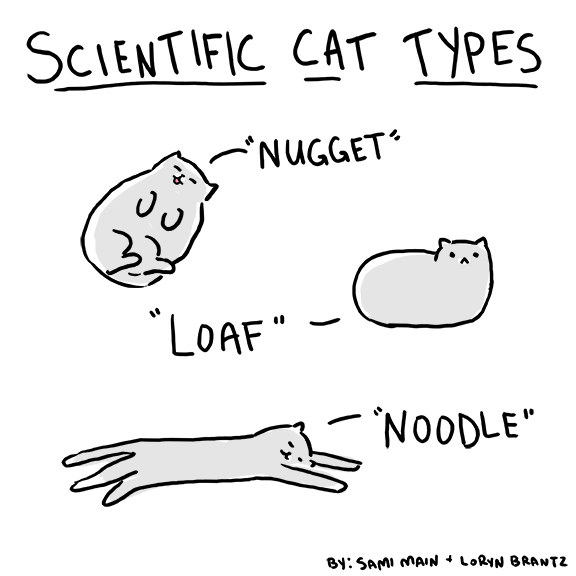 The organization of your lit review should be determined based on what you'd like to highlight from your research. Here are a few suggestions:
Chronology : Discuss literature in chronological order of its writing/publication to demonstrate a change in trends over time or to detail a history of controversy in the field or of developments in the understanding of your topic.
Theme: Group your sources by subject or theme to show the variety of angles from which your topic has been studied. This works well if, for example, your goal is to identify an angle or subtopic that has so far been overlooked by researchers.
Methodology: Grouping your sources by methodology (for example, dividing the literature into qualitative vs. quantitative studies or grouping sources according to the populations studied) is useful for illustrating an overlooked population, an unused or underused methodology, or a flawed experimental technique.
Be selective. Highlight only the most important and relevant points from a source in your review.
Use quotes sparingly. Short quotes can help to emphasize a point, but thorough analysis of language from each source is generally unnecessary in a literature review.
Synthesize your sources. Your goal is not to make a list of summaries of each source but to show how the sources relate to one another and to your own work.
Make sure that your own voice and perspective remains front and center. Don't rely too heavily on summary or paraphrasing. For each source, draw a conclusion about how it relates to your own work or to the other literature on your topic.
Be objective. When you identify a disagreement in the literature, be sure to represent both sides. Don't exclude a source simply on the basis that it does not support your own research hypothesis.
At the end of your lit review, make suggestions for future research. What subjects, populations, methodologies, or theoretical lenses warrant further exploration? What common flaws or biases did you identify that could be corrected in future studies?
Double check that you've correctly cited each of the sources you've used in the citation style requested by your professor (APA, MLA, etc.) and that your lit review is formatted according to the guidelines for that style.
Your literature review should:
Be focused on and organized around your topic.
Synthesize your research into a summary of what is and is not known about your topic.
Identify any gaps or areas of controversy in the literature related to your topic.
Suggest questions that require further research.
Have your voice and perspective at the forefront rather than merely summarizing others' work.
Cyberbullying: How Physical Intimidation Influences the Way People are Bullied
Use of Propofol and Emergence Agitation in Children
Eternity and Immortality in Spinoza's 'Ethics'
Literature Review Tutorials and Samples - Wilson Library at University of La Verne
Literature Reviews: Introduction - University Library at Georgia State
Literature Reviews - The Writing Center at UNC Chapel Hill
Writing a Literature Review - Boston College Libraries
Write a Literature Review - University Library at UC Santa Cruz
<< Previous: ASA Style
Next: Course Pages >>
Last Updated: Oct 11, 2023 12:14 PM
URL: https://researchguides.elac.edu/Sociology
Research in Sociology
Choosing a Topic
Evaluating Sources
Locating Print and eBooks
Searching for Articles
Government Documents
Surveys and Polls
Citations/Annotated Bibliography
How to use Scientific Articles in a Literature Review
Video explanations of a literature review, what is a literature review, types of literature reviews.
Ten Simple Rules for Writing a Literature Review
"A literature review is an account of what has been published on a topic by accredited scholars and researchers. Occasionally you will be asked to write one as a separate assignment, ..., but more often it is part of the introduction to an essay, research report, or thesis. In writing the literature review, your purpose is to convey to your reader what knowledge and ideas have been established on a topic, and what their strengths and weaknesses are. As a piece of writing, the literature review must be defined by a guiding concept (e.g., your research objective, the problem or issue you are discussing, or your argumentative thesis). It is not just a descriptive list of the material available, or a set of summaries."
- Taylor, D. (n.d). The literature review: A few tips on conducting it. Retrieved from http://www.writing.utoronto.ca/advice/specific-types-of-writing/literature-review
What are the goals of creating a Literature Review?
To develop a theory or evaluate an existing theory
To summarize the historical or existing state of a research topic
Identify a problem in a field of research
- Baumeister, R.F. & Leary, M.R. (1997). Writing narrative literature reviews. Review of General Psychology , 1 (3), 311-320.
What kinds of literature reviews are written?
Systematic review - "The authors of a systematic review use a specific procedure to search the research literature, select the studies to include in their review, and critically evaluate the studies they find." (p. 139)
- Nelson, L.K. (2013). Research in Communication Sciences and Disorders . San Diego, CA: Plural Publishing.
Meta-analysis - "Meta-analysis is a method of reviewing resarch findings in a quantitative fashion by transforming the data from individual studies into what is called an effect size and then pooling and analyzing this information. The basic goal in meta-analysis is to explain why different outcomes have occured in different studies." (p. 197)
-Roberts, M.C. & Ilardi, S.S. (2003). Handbook of Research Methods in Clinical Psychology . Malden, MA: Blackwell Pub.
Meta-synthesis - " Qualitative meta-synthesis is a type of qualitative study that uses as data the findings from other qualitative studies linked by the same or related topic." (p.312)
-Zimmer, L. (2006). Qualitative meta-synthesis: A question of dialoguing with texts. Journal of Advanced Nursing , 53 (3), 311-318. doi:10.1111/j.1365-2648.2006.03721.x
From University of Connecticut Library
Traditional or Narrative
Provides background for understanding current knowledge
Critiques, summarizes and draws conclusions from a body of knowledge
Identifies gaps or inconsistencies to be filled or corrected through further research and study
Helps to refine the topic and research question
Carries the flaw of becoming less useful as more information becomes available
Identifies, appraises and synthesizes available evidence in order to answer a specified research question
Applies a more rigorous approach that details the time frame of selected literature and method of critique and analysis
Uses explicit and well-defined methods in order to minimize bias and increase reliability
Includes as comprehensive an amount of studies as possible that includes both published and unpublished findings, such as "grey literature"
Meta-Analysis
Systematically locates, appraises and synthesizes data from a large body of findings using statistical analysis and techniques
Similar to a systematic review in that it integrates the findings of a large body of knowledge
Attempts to correct flaws of traditional or narrative reviews by allowing researchers to synthesize a greater amount of studies
Integrates and draws conclusions on research findings and seeks to detect broad patterns and relationships between studies
Meta-Synthesis
Attempts to bring together, juxtapose, re-analyze and combine findings from multiple qualitiative studies using non-statistical techniques
Seeks to discover or provide new interpretations, conceptions or theoretical developments
Combines multiple studies to identify common key themes and elements
May use findings from phenomenological, grounded theory or ethnographic studies
Borenstein, M.H., Viggins, L.V. & Julian, P.T. (2009). Introduction to Meta-Analysis. Hoboken, N.J.: Wiley
Cronin, P., Ryan, F. & Coughlan, M. (2008). Undertaking a literature review: A step-by-step approach . British Journal of Nursing, 17 (1), 38-43.
Glasziou, P. (2001). Systematic Reviews in Health Care : A Practical Guide. New York: Cambridge University Press.
Mays, C., Popay, N. & Jennie (2007). Synthesising Qualitative and Quantitative Health Research : A Guide to Methods . Great Britain: Open University Press.
From Bow Valley College Library
<< Previous: Citations/Annotated Bibliography
Next: RefWorks >>
Last Updated: Apr 5, 2023 12:51 PM
URL: https://lewisu.libguides.com/sociology
University Library
Research Guides
Literature Reviews
Books, Encyclopedias, & Media
Articles & Databases
Methods/Stats/Datasets
Annotated Bibliographies
Presentations
APA 6th Edition
Majors, Minors, and Careers in Sociology
What is a Literature Review?
The scholarly conversation.
A literature review provides an overview of previous research on a topic that critically evaluates, classifies, and compares what has already been published on a particular topic. It allows the author to synthesize and place into context the research and scholarly literature relevant to the topic. It helps map the different approaches to a given question and reveals patterns. It forms the foundation for the author's subsequent research and justifies the significance of the new investigation.
A literature review can be a short introductory section of a research article or a report or policy paper that focuses on recent research. Or, in the case of dissertations, theses, and review articles, it can be an extensive review of all relevant research.
The format is usually a bibliographic essay; sources are briefly cited within the body of the essay, with full bibliographic citations at the end.
The introduction should define the topic and set the context for the literature review. It will include the author's perspective or point of view on the topic, how they have defined the scope of the topic (including what's not included), and how the review will be organized. It can point out overall trends, conflicts in methodology or conclusions, and gaps in the research.
In the body of the review, the author should organize the research into major topics and subtopics. These groupings may be by subject, (e.g., globalization of clothing manufacturing), type of research (e.g., case studies), methodology (e.g., qualitative), genre, chronology, or other common characteristics. Within these groups, the author can then discuss the merits of each article and analyze and compare the importance of each article to similar ones.
The conclusion will summarize the main findings, make clear how this review of the literature supports (or not) the research to follow, and may point the direction for further research.
The list of references will include full citations for all of the items mentioned in the literature review.
Key Questions for a Literature Review
A literature review should try to answer questions such as
Who are the key researchers on this topic?
What has been the focus of the research efforts so far and what is the current status?
How have certain studies built on prior studies? Where are the connections? Are there new interpretations of the research?
Have there been any controversies or debate about the research? Is there consensus? Are there any contradictions?
Which areas have been identified as needing further research? Have any pathways been suggested?
How will your topic uniquely contribute to this body of knowledge?
Which methodologies have researchers used and which appear to be the most productive?
What sources of information or data were identified that might be useful to you?
How does your particular topic fit into the larger context of what has already been done?
How has the research that has already been done help frame your current investigation ?
Examples of Literature Reviews
Example of a literature review at the beginning of an article: Forbes, C. C., Blanchard, C. M., Mummery, W. K., & Courneya, K. S. (2015, March). Prevalence and correlates of strength exercise among breast, prostate, and colorectal cancer survivors . Oncology Nursing Forum, 42(2), 118+. Retrieved from http://go.galegroup.com.sonoma.idm.oclc.org/ps/i.do?p=HRCA&sw=w&u=sonomacsu&v=2.1&it=r&id=GALE%7CA422059606&asid=27e45873fddc413ac1bebbc129f7649c Example of a comprehensive review of the literature: Wilson, J. L. (2016). An exploration of bullying behaviours in nursing: a review of the literature. British Journal Of Nursing , 25 (6), 303-306. For additional examples, see:
Galvan, J., Galvan, M., & ProQuest. (2017). Writing literature reviews: A guide for students of the social and behavioral sciences (Seventh ed.). [Electronic book]
Pan, M., & Lopez, M. (2008). Preparing literature reviews: Qualitative and quantitative approaches (3rd ed.). Glendale, CA: Pyrczak Pub. [ Q180.55.E9 P36 2008]
Useful Links
Write a Literature Review (UCSC)
Literature Reviews (Purdue)
Literature Reviews: overview (UNC)
Review of Literature (UW-Madison)
Evidence Matrix for Literature Reviews
The Evidence Matrix can help you organize your research before writing your lit review. Use it to identify patterns and commonalities in the articles you have found--similar methodologies ? common theoretical frameworks ? It helps you make sure that all your major concepts covered. It also helps you see how your research fits into the context of the overall topic.
Evidence Matrix Special thanks to Dr. Cindy Stearns, SSU Sociology Dept, for permission to use this Matrix as an example.
<< Previous: Methods/Stats/Datasets
Next: Annotated Bibliographies >>
Last Updated: Nov 3, 2023 11:50 AM
URL: https://libguides.sonoma.edu/sociology
Literature Reviews in Sociology
Literature Review Process
Keywords/ Search Terms
Search Strategies
Literature Review Sources
Beam model for using sources (joseph bizup), using your sources.
Background & Topic Overviews
Published Research (Article Databases)
Grey Literature (Policies & Reports)
Data & Statistics
ASA Citation Style
Research Support
What Types of Literature Should I Use in My Review?
There are several different types of literature available and you may draw on all of them. The ones you will refer to in your literature review generally fall into two main areas.
Articles in academic journals
Print books or e-books
Government reports, which include policy recommendations
Private sector research, often marketing research, which is produced for business purposes
Surveys to provide material for planning enquiries.
Adapted from: Byrne, D. (2017). What types of literature should I use in my review?. Project Planner . 10.4135/9781526408518.
A source may serve more than one function . For instance, a journal article could include background information, exhibits, argument and method. However, some sources are focused on a single function. For example, an encyclopedia entry on "Alzheimer's disease" is likely to only serve as background information.
Adapted from Bizup, J. (2008) " BEAM: A Rhetorical Vocabulary for Teaching Research-Based Writing. " Rhetoric Review 27.1: 72-86.
Using Your Sources: The BEAM Research Model (3:25), from Portland State University Library
What am I going to do with my sources? BEAM ask you to consider the function of the source.
<< Previous: Search Strategies
Next: Background & Topic Overviews >>
Last Updated: Oct 17, 2023 11:01 AM
URL: https://libguides.ucmerced.edu/sociology-lit-reviews University Library
Evaluating Sources
Finding Articles
Reference Resources
Annotated Bibliography
Structure & Resources
Types of Scholarly Articles
Literature Reviews
Empirical Studies
Qualitative Methods
Not sure what 'peer review' means?
Citation Searching
How to Avoid Plagiarism
Citing with APA style
Citing with ASA style
Writing Guides & Help
Recommended Websites
Media Resources
Sociological Data
Google Scholar
CSU+ & InterLibrary Loan
What is a literature review?
A literature review is an explanation of what has been published on a subject by recognized researchers. Occasionally you will be asked to write one as a separate assignment (sometimes in the form of an annotated bibliography, but more often it is part of the introduction to a research report, essay, thesis or dissertation.) Critical literature reviews help to write your literature review more effectively: A literature review must do these things: a. be organized around and related directly to the thesis or research question you are developing b. synthesize results into a summary of what is and is not known c. identify areas of controversy in the literature d. formulate questions that need further research Before writing literature review ask yourself questions like these:
1. What is the specific thesis, problem, or research question that my review of literature helps to define?
2. What type of literature review am I conducting? Am I looking at issues of theory? methodology? policy? quantitative research (e.g. on the effectiveness of a new procedure)? qualitative research (e.g., studies )?
3. What is the scope of my literature review? What types of publications am I using (e.g., journals, books, government documents, popular media)? What discipline am I working in (e.g., management , organizational behavior,
marketing)?
4. How good was my information seeking? Has my search been wide enough to ensure I've found all the relevant material? Has it been narrow enough to exclude irrelevant material? Is the number of sources I've used appropriate for the length of my paper?
5. Have I critically analyzed the literature I use? Do I follow through a set of concepts and questions, comparing items to each other in the ways they deal with them? Instead of just listing and summarizing items, do I assess them, discussing strengths and weaknesses?
6. Have I cited and discussed studies contrary to my perspective?
7. Will the reader find my literature review relevant, appropriate, and useful?
Tips on writing a literature review (Hart 1998)
Lit Review Tips
Search for the most recent articles that deal with your topic; many of them will summarize the prior literature in the area, saving you valuable time. Remember to attribute even if you paraphrase!
Literature reviews can be overwhelming. You can't find everything. Just find the literature that gets discussed the most or is most relevant to your topic.
The goal of the literature review is to show that you understand the 'bigger picture' and can put your research and recommendations in context of others working in the field.
Need help writing a literature review?
Writing Literature Reviews : A Guide for Students of the Social and Behavioral Sciences by Jose L. Galvan.
Library North 2nd floor
H 61.8 G34 2014
<< Previous: Types of Scholarly Articles
Next: Empirical Studies >>
Last Updated: Sep 27, 2023 10:58 AM
URL: https://libguides.calstatela.edu/sociology1
Fact check: Correcting the record about the UC Berkeley Library's long-term space plan
Secondary menu
Log in to your Library account
Hours and Maps
Connect from Off Campus
UC Berkeley Home
Search form
Sociology: lit reviews.
Quick start
Get Articles
Lit Reviews
Sociology 127: Development and Globalization
Sociology of Emotions (Soc 190)
Literature Review
In a literature review you explore research that has come before you and is relevant to your topic. It can help you identify:
Core research in the field
Experts in the subject area
Methodology you may want to use (or avoid)
Gaps in the literature -- or where your research would fit in
Helpful approaches:
See what literature reviews already exist on your topic! Databases like Oxford Bibliographies Online: Sociology and Sociological Abstracts (limit the document type to literature review) can save you a lot of time. Also don't forget the Annual Review of Sociology , and the Proquest Dissertations and Theses database; these in-depth pieces usually have comprehensive lists of references.
Citation slogging (aka "snowballing") -- work your way back through citations (or footnotes) to key articles
Forward citation -- see who has cited key articles using Google Scholar and Web of Science Cited Reference Search . ​
Writing Guidelines:
Start with Writing for Sociology from the UC Berkeley Sociology Department—it's packed with great content!
A great overview of the entire process from the Writing Center at the University of North Carolina Chapel Hill
A piece from the blog Everyday Sociology on " How (and Why) to Write a Literature Review "
Systematic Reviews
Systematic reviews are not the same as literature reviews; instead, they can be considered an extremely rigorous subset of literature reviews. Generally, systematic reviews take a team of professionals and one to two years to complete, and they usually can't be done for avenues of research which are newly being explored (there needs to be an established body of literature to examine). This makes them very helpful resources if they exist for your topic of interest!
You may wish to peruse UCSF's Systematic Review Guide for information.
If you do decide to do a systematic review, UC Berkeley licenses Covidence , a tool to help you. In Covidence, you can import citations , screen titles and abstracts , upload references , screen full text , create forms for critical appraisal , perform risk of bias tables , complete data extraction , and export a PRISMA flowchart summarizing your review process. As an institutional member, our users have priority access to Covidence support. To access Covidence using the UC Berkeley institutional account , start at this page and follow the instructions.
Great brief overview, from NCSU
Synthesizing the literature
Now That You Have All Those Articles, How Do You Synthesize Them?
Unlike the annotated bibliography, the literature review does not just summarize each article or book. Instead, they synthesize. Some researchers find it helpful to develop a framework, making a column for each element that they want to compare. The elements vary depending on the research, making it easier to understand the relationships between all the articles and how they relate to your research. Here's one example !
How To Organize and Cite Your Research
Citation management tools help you manage your research, collect and cite sources, and create bibliographies in a variety of citation styles. Each one has its strengths and weaknesses, but any are easier than doing it by hand! The Library offers workshops on Endnote, Zotero, and Refworks. I'm also happy to help arrange a small group workshop, or one on one help with Zotero.
For more information on the various tools available, and more on Zotero, see the "Managing Citations" tab in this guide!
Find Dissertations
Dissertations and Theses (Dissertation Abstracts) Full Text : indexes dissertations from over 1,000 North American, and selected European, graduate schools and universities from 1861 to the present. Full text for most of the dissertations added since 1997.
UC Berkeley dissertations : Search UC Library Search by author. Also helpful to see dissertations written in your department which you can do by doing a subject search:
subject: university of california berkeley dept of psychology dissertations
subject: dissertations academic ucb psychology
Recent UC Berkeley dissertations are freely available online to anyone, anywhere with access to the internet. Also see Find Dissertations and Theses for other specialized sources.
<< Previous: Data
Next: Citations >>
Last Updated: Oct 10, 2023 9:53 AM
URL: https://guides.lib.berkeley.edu/soc
What is LibApps? LibApps at Griffith University is a platform powering LibGuides, LibAnswers, LibCal, LibInsight, and other Springshare tools licensed by your institution.
Browser Support: Chrome, Firefox, Safari, Edge. Cookies must be enabled. Customer ID : 12 Site ID : 13
Locations and Hours
UCLA Library
Research Guides
Biomedical Library Guides
Systematic Reviews
Types of Literature Reviews
What Makes a Systematic Review Different from Other Types of Reviews?
Planning Your Systematic Review
Database Searching
Creating the Search
Search Filters & Hedges
Grey Literature
Managing & Appraising Results
Further Resources
Reproduced from Grant, M. J. and Booth, A. (2009), A typology of reviews: an analysis of 14 review types and associated methodologies. Health Information & Libraries Journal, 26: 91–108. doi:10.1111/j.1471-1842.2009.00848.x
<< Previous: Home
Next: Planning Your Systematic Review >>
Last Updated: Nov 15, 2023 3:04 PM
URL: https://guides.library.ucla.edu/systematicreviews
Penn State University Libraries
Soc 001: introductory sociology.
Literature Reviews: Strategies for Writing
Fake News and Evaluating Sources
Literature Reviews
What is a Literature Review? The literature review is a critical look at the existing research that is significant to the work that you are carrying out. This overview identifies prominent research trends in addition to assessing the overall strengths and weaknesses of the existing research.
Purpose of the Literature Review
To provide background information about a research topic.
To establish the importance of a topic.
To demonstrate familiarity with a topic/problem.
To "carve out a space" for further work and allow you to position yourself in a scholarly conversation.
Characteristics of an effective literature review In addition to fulfilling the purposes outlined above, an effective literature review provides a critical overview of existing research by
Outlining important research trends.
Assessing strengths and weaknesses (of individual studies as well the existing research as a whole).
Identifying potential gaps in knowledge.
Establishing a need for current and/or future research projects.
Steps of the Literature Review Process
1) Planning: identify the focus, type, scope and discipline of the review you intend to write. 2) Reading and Research: collect and read current research on your topic. Select only those sources that are most relevant to your project. 3) Analyzing: summarize, synthesize, critique, and compare your sources in order to assess the field of research as a whole. 4) Drafting: develop a thesis or claim to make about the existing research and decide how to organize your material. 5) Revising: revise and finalize the structural, stylistic, and grammatical issues of your paper.
This process is not always a linear process; depending on the size and scope of your literature review, you may find yourself returning to some of these steps repeatedly as you continue to focus your project.
These steps adapted from the full workshop offered by the Graduate Writing Center at Penn State.
Literature Review Format
Introduction
Provide an overview of the topic, theme, or issue.
Identify your specific area of focus.
Describe your methodology and rationale. How did you decide which sources to include and which to exclude? Why? How is your review organized?
Briefly discuss the overall trends in the published scholarship in this area.
Establish your reason for writing the review.
Find the best organizational method for your review.
Summarize sources by providing the most relevant information.
Respectfully and objectively critique and evaluate the studies.
Use direct quotations sparingly and only if appropriate.
Conclusion
Summarize the major findings of the sources that you reviewed, remembering to keep the focus on your topic.
Evaluate the current state of scholarship in this area (ex. flaws or gaps in the research, inconsistencies in findings)
Identify any areas for further research.
Conclude by making a connection between your topic and some larger area of study such as the discipline.
<< Previous: Home
Next: Fake News and Evaluating Sources >>
Last Updated: Oct 20, 2023 10:48 AM
URL: https://guides.libraries.psu.edu/shenangosoc001