Lecture lists
The A-Z search below provides easy access to lecture lists held on department and faculty websites.
Anthropology and Museum Ethnography
Archaeology
Biochemistry
Clinical Medicine
Computer Science
Continuing Education - Rewley House Research Seminars
Earth Sciences
Economics Undergraduate Lecture List
Economics Graduate Lecture List
Engineering Science and Related Joint Schools
English Language and Literature
Experimental Psychology
Geography Undergraduate Lecture List
Geography Graduate Lecture List
Hebrew and Jewish Studies
Human Sciences
Interdisciplinary Area Studies
African Studies
Contemporary China Studies
Contemporary South Asian Studies
Japanese Studies
Latin American Studies
Russian and East European Studies
Linguistics, Philology and Phonetics
Mathematical Sciences
Medical Grand Rounds
Medical Sciences
Medicine (Pre-clinical)
1st year (1st BM Part I)
2nd year (1st BM Part II)
Medieval and Modern Languages and Literatures
Nuffield Department of Clinical Medicine
Nuffield Department of Surgical Sciences
Faculty of Asian and Middle Eastern Studies
Oxford University Scientific Society
Politics and International Relations
Ruskin School of Drawing and Fine Art
Social Policy and Intervention
Theology and Religion
Systems & Services
Access Student Self Service
Student Self Service
Self Service guide
Registration guide
Libraries search
OXCORT - see TMS
GSS - see Student Self Service
The Careers Service
Oxford University Sport
Online store
Gardens, Libraries and Museums
Researchers Skills Toolkit
LinkedIn Learning (formerly Lynda.com)
Access Guide
Lecture Lists
Exam Papers (OXAM)
Oxford Talks
Latest student news
CAN'T FIND WHAT YOU'RE LOOKING FOR?
Try our extensive database of FAQs or submit your own question...
Ask a question

Historia Lectures
A series of super-curricular lectures from the university of oxford's faculty of history.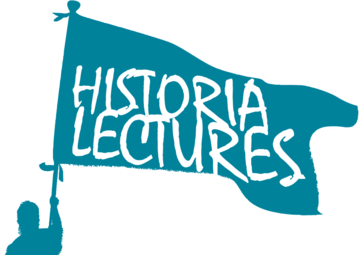 Aimed at students currently studying for A levels or equivalent these lectures are designed to introduce you to new and engaging historical topics and periods. Lecture subjects are drawn from current DPhil candidate research.
Live sessions include an introductory lecture, Q&A and suggested reading materials to help you explore the topic further.
New series starting January 2024

Study at Cambridge
About the university, research at cambridge.
Events and open days
Fees and finance
Student blogs and videos
Why Cambridge
Qualifications directory
How to apply
Fees and funding
Frequently asked questions
International students
Continuing education
Executive and professional education
Courses in education
How the University and Colleges work
Visiting the University
Term dates and calendars
Video and audio
Find an expert
Publications
International Cambridge
Public engagement
Giving to Cambridge
For current students
For business
Colleges & departments
Libraries & facilities
Museums & collections
Email & phone search
Spanish and Portuguese
Undergraduates
Courses and papers
SP5 Lectures
SP5: Latin American Culture and History
Faculty Home
About Spanish & Portuguese
Staff in Spanish & Portuguese overview
Former members of Staff
Prospective undergraduates
Information for undergraduates
Course outline
Part IA overview
Portuguese overview
Overview of Part Ia Portuguese
PGA1: Use of Portuguese (ab initio)
PGA2: Translation from Portuguese and Oral A
PGA3: Introduction to Lusophone literature
PGAO: Ab initio Portuguese oral
PGBO: Portuguese oral
PGB1: Use of Portuguese
PGB2 Translation from Portuguese overview
Portuguese Oral B
PG1: Introduction to the Language, Literatures and Cultures of Portuguese-speaking Countries overview
PG1 Learning Resources
Spanish overview
Overview of Part IA Spanish
SPA1: Use of Spanish (ab initio)
SPA2: Translation from Spanish (ab initio)
SPA3: Introduction to Hispanic Literature (ab initio)
SPAO: Ab initio Spanish Oral
SPB1: Use of Spanish
SPB2: Translation from Spanish
SPBO: Spanish Oral
SP1: Introduction to the Language, Literatures and Cultures of the Spanish-speaking World overview
SP1 Key Information
SP1 Reading List
SP1 Learning Resources overview
Section A - Medieval and Golden Age
Section B - Iberian Cultures after 1700
Section C - Latin America overview
SP1 Lecture Presentation: Rosario Castellanos
SP6: Introduction to Catalan Language and Literature
Part IB overview
Overview of Part IB Portuguese
PGB2 Translation from Portuguese
PGB3: Translation into Portuguese and Portuguese through audio-visual media
PG1: Introduction to Lusophone Languages, Literatures and Cultures
PG3: Introduction to the Language, Literatures and Cultures of the Portuguese-Speaking World overview
PG3: Reading List
PG3 Learning Resources
PG4: Lusophone Culture, History and Politics overview
PG4 Key Information
PG4 Reading List
PG4 Learning Resources
Overview of Part IB Spanish
SPB3: Translation into Spanish
SP3: 'Literatures and Cultures of Medieval > Iberia, Early Modern Spain and Latin America overview
SP3: Reading list
SP4: Modern Spanish Culture and History
SP5: Latin American Culture and History overview
SP5 Key Information
SP5 Reading List
SP5 Lecture List
SP5 Examination Papers
SP10: Modern Catalan Literature and Culture
PG3: Introduction to the Language and Literature of Portugal, Brazil and Portuguese-speaking Africa
SP11: The Hispanic languages overview
SP11 Reading List
Year Abroad
Part II overview
Overview of Part II Portuguese
PGC1: Translation from and into Portuguese
PGC2: Portuguese: Text and culture
IL1: Ibero-American Cinema overview
IL1: Reading List
IL1 Learning Resources
PG4: Self, Family, Nation and Empire in Lusophone Culture overview
PG4: Reading List
PG5: Literature and Culture of Portugal and Brazil from 1595 overview
PG5 Key Information
Overview of Part II Spanish
SPC1: Translation from and into Spanish overview
SPC1 Key Information
SPC2: Spanish: Text and Culture
SP7: Spanish and Latin American Early Modern Literature and Culture overview
SP7 Key Information
SP7 Reading List
SP9: Spanish Literature, Thought, and History, after 1820 overview
SP9 Key Information
SP9 Reading List
SP10: Introduction to Catalan Language and Culture overview
SP10 Key Information
SP10 Reading List
SP12: Latin American Culture overview
SP12 Reading List
SP13: Contemporary Latin American Culture overview
SP13 Key Information
SP13 Reading List
SP13 Lecture List 2022-23
SP13 Learning Resources overview
Topics, Texts and Authors
Bolaño handout - Decline and Fall of the Lettered City
Cinema Topics
Gender Topics
Post-'Boom' Detective Fiction
SP13 Examination Papers
SP14: Frontiers: Medieval Spanish Literature & Culture overview
IL1: Ibero-American Cinema
Staff Student Liaison
MPhil overview
Latin American Pathway
Latin American Cultural Studies Consortium
PhD overview
Current PhD Students in Spanish & Portuguese
Recent PhD Graduates in Spanish and Portuguese
Testimonials
Applications and Funding
News & Events
Faculty of Modern and Medieval Languages and Linguistics
SP5 Lecture Course
Lectures take place on * Tuesdays 3pm*, *Wednesdays 3pm* , so you must keep these times free in your timetable.
SP5: Lecture List for 2022-2023 Michaelmas
University of Cambridge Privacy Policy
Student complaints and Examination Reviews
© 2023 University of Cambridge
University A-Z
Contact the University
Accessibility
Freedom of information
Terms and conditions
Undergraduate
Spotlight on...
About research at Cambridge
NT @ Oxford
1101 Introduction to the Study of the Bible (Prelims)
The Gospels
3102: Paul and Pauline Tradition (Year 3)
3111 Why the Environment, Women, Colonialization, and Black Lives Matter to New Testament Interpretation
MSt in New Testament
MPhil in New Testament
MPhil in Judaism and Christianity in the Graeco-Roman World
DPhil and MLitt
Oxford New Testament Seminar
Graduate Colloquium in Biblical and Early Christian Studies, 2023-2024
Undergraduate Applications
Graduate Applications
FAQ for Graduate Applicants
Graduate Destinations
Postdoctoral Fellowships
Prof. Markus Bockmuehl
Prof. David Downs
Prof. Jennifer Strawbridge
Dr Andrew (AKMA) Adam
Michael Dormandy
Dr Eric Eve
Dr Andrew Gregory
Dr Peter Head
Dr Erin Heim
Dr Christine Joynes
Dr Larry Kreitzer
Dr Michael Lakey
Dr Mary Marshall
Dr Cressida Ryan
Prof. Christopher Tuckett
Current Graduate Students
This home page for New Testament studies at Oxford offers information about our programmes at the Faculty of Theology and Religion, important events and updates, teaching resources and people (including current doctoral students), as well as links to various online research tools and resources. Our brand of New Testament studies at Oxford is characterized by three shared emphases:  the interdependence of history with theology in the critical understanding of a text whose historical and cultural footprint is above all as Christian scripture; the Jewish religious and practical context of Christian origins; and the New Testament's hermeneutically important footprint in the first two centuries of its reception.
Follow us on Twitter ( @NT4Ox ) for announcements about NT-related events around Oxford as well as about graduate scholarships, post-docs and teaching jobs.
Graduate   Regular Scheduled Events include in particular the weekly Oxford New Testament Seminar   and fortnightly Graduate Colloquium in Biblical and Early Christian Studies ,  but there are also links to a host of other relevant events in the Faculties of Theology and Religion, Asian and Middle Eastern Studies, Classics, History as well as the wider Collegiate University and City of Oxford.
Both Undergraduates and Graduates are advised to consult termly Lecture Lists  for this and other Faculties providing details of lectures, classes and seminars available to all students. (These are usually available at least a week before the beginning of term.)
Tips for database and journal searches, texts in their original languages, dictionary and lexicons as well as general study information can be found in the  Resources   section.
Our Applicants section is useful for both  undergraduate or graduate courses. If you are wondering about master's or doctoral study in New Testament at Oxford, our Graduate FAQ section offers useful additional advice on various key elements of the application process.
Moderated By: Prof. Markus Bockmuehl
Follow us on twitter.
Follow Us via Email
Enter your email address to follow this blog and receive notifications of new posts by email.
Email Address:
Important Links
Faculty of Theology and Religion University of Oxford Map of Central Oxford (Keble at E7) Keble College Map College B&B Accommodation in Oxford
RSS - Posts
View @nt4ox's profile on Twitter
Already have a WordPress.com account? Log in now.
Follow Following
Copy shortlink
Report this content
View post in Reader
Manage subscriptions
Collapse this bar
Search the DIRECTORY ...
Categories and listings, all souls college oxford.
'The College hosts many lectures and seminars, including those by lecturers appointed by the Univers ... Read More...
Blackfriars
'Blackfriars is a "Priory", the home of a community of Dominican Friars who open their doors to othe ... Read More...
Corpus Christi College Oxford
'Keep up to date with what is going on at Corpus. Read the latest news together with information abo ... Read More...
Green Templeton College Oxford
'Green Templeton has a busy and varied calendar of events throughout the year, ranging from lectures ... Read More...
Kellogg College Oxford
'Events': Check-out Audiences 'The Public'.
Mansfield College Oxford
'Mansfield hosts a lively and engaging series of free public talks, every Friday from 5.30pm, during ... Read More...
'To create Talks and Series (such as Seminar Series and Conferences), you need to apply to become a ... Read More...
Wolfson College Oxford
'Our online calendar is packed with events, including lectures, concerts, plays, dinners, exhibition ... Read More...
Directory Statistics
There are 8795 listings in our website
A to Z of SUBJECT HEADINGS
| Across the UK | (415)
England (EXPLORE) (6971)
Northern Ireland (EXPLORE) (131)
Scotland (EXPLORE) (661)
Wales (EXPLORE) (390)
Areas of the World (225)
History of the World (43)
Research in The Humanities (12)
Christian Religions (52)
Non-Christian Religions (13)
Other Belief Systems (54)
Philosophy (34)
Religion and Theology (27)
Wellbeing and Health (25)
Flowers and Plants (22)
Gardening and Horticulture (117)
Heritage Properties and Trusts (230)
The Natural World (263)
Antiquarian Societies (25)
Archaeological Societies (112)
Civic Societies and Trusts (175)
Family History Societies (122)
Industrial Archaeology Societies (26)
Local History Societies (60)
Military History Societies and Trusts (31)
Transport History Societies and Trusts (137)
UK History Societies and Trusts (32)
Architecture and Design (19)
Art Galleries (59)
Art Study and Research (30)
Arts and Crafts (70)
Arts and Culture Centres (62)
Arts Festivals (56)
Drama and Theatre (12)
Music and Dance (25)
Photography (71)
Authors and Writers (92)
Literary and Book Festivals (107)
Literary Societies (17)
Literary Study and Research (21)
Publishing and Bookselling (64)
Science (355)
Technology and Engineering (51)
The Medical Sciences (25)
Economics, Finance and Business (10)
Government, Politics and Law (55)
Human Society (61)
Ideas and The Future (29)
Media and Communication (12)
Research in The Social Sciences (5)
The Climate and Sustainability (15)
The Global Environment (15)
Lecture Series and Societies (42)
Libraries and Archives (55)
Museums and Galleries (197)
Universities and Colleges in England (54)
Universities and Colleges in London (20)
Universities and Colleges in Northern Ireland (1)
Universities and Colleges in Scotland (8)
Universities and Colleges in Wales (7)
University of Cambridge (13)
Newer additions ...
Geographic areas used in the directory.
Aberdeen City
Aberdeenshire
Antrim Newtownabbey
Ards North Down
Argyll Bute
Armagh Banbridge Craigavon
Avon (county)
Bedfordshire
Birmingham and Around
Blaenau Gwent
Buckinghamshire
Cambridgeshire
Carmarthenshire
Causeway Coast Glens
City of Belfast
City of Edinburgh
City of Glasgow
Clackmannanshire
County Durham
Denbighshire
Derry City Strabane
Dumfries Galloway
Dundee City
East Ayrshire
East Dunbartonshire
East Lothian
East Renfrewshire
East Riding of Yorkshire
East Sussex
Fermanagh Omagh
Gloucestershire
Greater Manchester
Herefordshire
Hertfordshire
Isle of Anglesey
Isle of Man
Isle of Wight
Isles of Scilly
Leicestershire
Lincolnshire
Lisburn Castlereagh
London (Central)
London (East)
London (North)
London (South)
London (West)
Merthyr Tydfil
Mid East Antrim
Monmouthshire
Na h-Eileanan Siar
Neath Port Talbot
Newport (Wales)
Newry Mourne Down
North Ayrshire
North Lanarkshire
Northamptonshire
Northumberland
Nottinghamshire
Oxfordshire
Pembrokeshire
Perth Kinross
Renfrewshire (Council)
Rhondda Cynon Taf
Scottish Borders
Shetland Islands
South Ayrshire
South Lanarkshire
Staffordshire
Tyne and Wear
Vale of Glamorgan
Warwickshire
West Dunbartonshire
West Lothian
West Sussex
Worcestershire
Yorkshire (North)
Yorkshire (South)
Yorkshire (West)
You are using an outdated browser
For a better experience, please update to a modern browser ..

Jobs Offered
Jobs Wanted
Theatrical Needs
Listings - What's on today
Editor's Picks
List Your Event
Competitions
Rooms To Let
Homes To Let
Homes For Sale
Homes Wanted
Rooms Wanted
Offices/Parking
Hotels & Guesthouses
Accommodation in Oxford
Books, CDs, Videos, DVDs
Cars, Motorbikes & Caravans
Children's Things
Clothes & Accessories
Electric & Electronic
Free Stuff!
Furniture & Bedding
Kitchen & Domestic Items
Lifts, Journey Shares, Tickets
Lost and Found
Musicians, Instruments & Kit
Other Sales
Sports Equipment & Players
Services Offered
Computer, Phone & Tablet Repair
English Language Schools
Tutorial Colleges
Specialist Tuition
Things To Do
Oxford in Pictures
Oxford Miscellany
Around Oxfordshire
Restaurants & Cafés
Pubs & Bars
Home Deliveries, Takeaways
Kebab Van Reviews
Food Shopping
Exhibitions
Food & Drink
Attractions
Books & Features
Submit a review
The Printed Sheet
Other Publications
Testimonials
Modern History Faculty Building
Housed in a lovely Victorian building that formerly hosted the City of Oxford High School for Boys. The History Faculty building on George Street has three seminar rooms, a lecture theatre and a computer lab available.
The Lecture Theatre seats a maximum of 60, The Rees Davies Room seats a maximum of 40, The Colin Matthew Room seats a maximum of 40, The Gerry Martin Room has computer work stations for 1 teacher and 10 students and The Tutorial Room seats up to 8. Please note that all teaching rooms have a dedicated networked PC with the appropriate software to access the Internet, display PowerPoint presentations and play audio and video media. There is a colour data projector with remote control.
The Faculty has the following equipment which is available on request for use in its teaching rooms: Slide projector, OHPs, TV/Video, Data projector.
Old Boys' High School George Street Oxford OX1 2RL
Share this venue
Old Boys' High School George Street Oxford OX1 2RL
Each academic year the Office of the Provost and Dean of the Faculty offers a variety of lectures, luncheons and faculty development workshops that feature Smith faculty and visiting professors.
Liberal Arts Luncheons
Liberal Arts Luncheons are sponsored by the Provost and Dean of the Faculty. LALs will be held on Thursdays in the Neilson Browsing Room, unless otherwise noted.  Talks begin at approximately 12:10 p.m.,  a complimentary lunch is offered for the first 40 attendees (first come, first served). 
Sigma Xi Luncheons
Sigma Xi, the Scientific Research Society, meets regularly for talks and a complimentary lunch throughout the year. Talks are open to all faculty, staff and students.
Talks begin at approximately 12:10 p.m. in McConnell Auditorium. A complimentary lunch is offered in McConnell Foyer. Please visit the Sigma Xi website for the schedule.
Faculty Development Events
The Office of the Provost offers a variety of faculty development workshops and events throughout the year. Please visit the office's Faculty Development webpage for the schedule.
Neilson Lecture Series
Kennedy Lecture Series
Katharine Asher Engel Lecture
Chaired Professor Lectures
Eszter Hargittai '96 is a Professor and holds the Chair in Internet Use & Society in the Department of Communication and Media Research at the University of Zurich. She is Fellow of the International Communication Association and an External Member of the Hungarian Academy of Sciences. She is past Fellow of the Center for Advanced Study in the Behavioral Sciences at Stanford, Harvard's Berkman Center for Internet & Society, and Princeton's Center for Information Technology Policy. Before moving to Zurich, she was the Delaney Family Professor at Northwestern University.
  Hargittai's research focuses on the social and policy implications of digital media with a particular interest in how differences in people's Internet skills influence what they do online, and how these may translate into changes in life chances. Hargittai is author of Connected in Isolation: Digital Privilege in Unsettled Times (The MIT Press, 2022), editor of the Handbook of Digital Inequality (Edward Elgar Publishing, 2021), and three books on the behind-the-scenes realities of doing empirical social science research.
Her work has been featured in many popular media outlets in the United States and internationally. Her research has been supported by the U.S. National Science Foundation, the John D. and Catherine T. MacArthur Foundation, the Alfred P. Sloan Foundation, Microsoft Research, Nokia, Google, Facebook, and Merck, among others.
Lecture Dates and Titles
Lecture 1. the black box of information access in the age of artificial intelligence, wednesday, september 27 at 5 p.m. in the neilson browsing room .
While we know that artificial intelligence plays an increasingly important role in what information people encounter in everyday life, we know surprisingly little about people's awareness and understanding of such technologies. Algorithm skills are an important new dimension of Internet skills, which refers to the efficient, effective, and informed use of digital technologies. This presentation will first review work on more general Internet skills to show how these vary by user background and are an important component of digital inequality. Then, the talk will shed light on people's algorithm skills drawing on data collected through interviews in several countries and through national surveys of US adults.
Lecture 2. Digital Inequality During Pandemic Lockdowns
Thursday, october 26 at 5 p.m. in the neilson browsing room.
Reception Afterward Hosted by the Provost in the Skyline Reading Room
Rarely is access to information as important as during a global health crisis. During the initial COVID-19 lockdowns, at a time when information could mean the difference between life and death, information inequalities were of paramount significance. As people scrambled to shift ever more activities online, having robust home Internet access and the necessary skills to navigate digital technologies efficiently became increasingly important. Drawing on national survey data collected in the early days of the pandemic in three countries (US, Italy, Switzerland), this talk shares how people's digital privilege related to their knowledge and misconceptions about the virus with consequences for whether they stayed safe during lockdowns.
Lecture 3. Older Adults and Social Media: Opportunities and Challenges
Tuesday, november 14 at 5 p.m. in the neilson browsing room.
Although often dismissed as out-of-touch with technology, the majority of older adults (60+) in the United States now use social media. What potential drawbacks and benefits might result from using such platforms? What encourages adoption of new services and what leads to their rejection? This talk shares insights from both interview- and survey-based research conducted in multiple countries about older adults' experiences with a variety of social media. Contrary to popular belief, older adults represent significantly varied experiences with online technologies and treating them as one homogenous group of uninformed users misses opportunities for peer support and potential advantages for well-being.
Bruce R. Smith
Ruth and clarence kennedy professor in renaissance studies.
Bruce R. Smith's interests include Shakespeare, sound studies, Queer studies, and media studies, often in combination. His books include Homosexual Desire in Shakespeare's England  (Chicago, 1991), The Acoustic World of Early Modern England: Attending to the O-Factor  (Chicago, 1999), Shakespeare and Masculinity (Oxford, 2000), The Key of Green: Passion and Perception in Renaissance Culture (Chicago, 2009), Phenomenal Shakespeare (Wiley Blackwell, 2010), and Shakespeare | Cut: Rethinking Cutwork in an Age of Distraction (Oxford, 2016). Smith's full CV is available .
Fall 2022 Lecture Dates and Information
Renaissance poetry across media.
In our own media-savvy time, we realize that what gets communicated is very much a function of how it gets communicated. These three lectures investigate manuscript, print, sculpture, architecture and music as media for communicating 16th and 17th century poems in Shakespeare's England.
All lectures will take place in the Neilson Browsing Room and begin at 5 p.m.
This series is hosted by the Department of English and made possible by the Ruth and Clarence Kennedy Endowment for Renaissance Studies.
The Engel Lectureship is granted annually to a Smith faculty member who has made a significant contribution to his or her field. The lecture was established in 1958 by the National Council of Jewish women in honor of Engel, its onetime president and a 1920 Smith graduate. The 2024 Engel Lecturer will be Steve Waksman.
Spring 2024
The 65th katharine asher engel lecture .
The Politics of Scale: Live Music Crowds from Jenny Lind to Taylor Swift
STEVE WAKSMAN 
ELISIE IRWIN SWEENEY PROFESSOR OF MUSIC AND PROFESSOR OF AMERICAN STUDIES
Thursday, April 1, 2024 at 5 p.m. — Neilson Library, Klingenstein Browsing Room, Smith College
About the Lecture
Live music is one of the most significant forms of public congregation that we have and the crowds that attend musical events have frequently been perceived to have a significance at least equal to, if not outweighing, the character of the musical artists themselves. A major impulse in the modern history of live music has been to gather the largest crowd possible, a tendency that has an important connection to the growth of the live music business, within which big crowds equal money and profit. Yet commercial motives alone do not explain the importance of live music crowds, which also serve as an index of the varied "imagined communities" to which music gives rise. In this presentation, I will survey four moments in live music history when the crowd has been invested with significance as an emblem of broader struggles over collective identity and musical value: Swedish concert singer Jenny Lind's U.S. tour in the early 1850s; the Beatles' 1965 performance at New York's Shea Stadium; Beyoncé's 2018 headline appearance at the Coachella festival; and Taylor Swift's current Eras tour, which is on track to become the highest-grossing concert tour of all-time.
About Steve Waksman
Steve Waksman is Elsie Irwin Sweeney Professor of Music and Professor of American Studies at Smith College. His publications include the books Instruments of Desire: The Electric Guitar and the Shaping of Musical Experience (Harvard University Press, 1999), and This Ain't the Summer of Love: Conflict and Crossover in Heavy Metal and Punk (University of California Press, 2009), which was awarded the Woody Guthrie Prize by the International Association for the Study of Popular Music, U.S. Chapter. With Reebee Garofalo, he is the co-author of the sixth edition of the rock history textbook, Rockin' Out: Popular Music in the U.S.A. (2014), and with Andy Bennett, he co-edited the SAGE Handbook of Popular Music (2015). His essays have appeared in such collections as the Cambridge Companion to the Guitar, Listen Again: A Momentary History of Pop, Metal Rules the Globe, and The Relentless Pursuit of Tone: Timbre and Popular Music. On WRSI radio, The River in Western Massachusetts, he can be heard as the "Doctor of Rock," offering bits of popular music history in support of Black History Month and Women's History Month. His latest book is Live Music in America: A History from Jenny Lind to Beyoncé (Oxford University Press, 2022), which received the Music in American Culture Award from the American Musicological Society and won 3 rd place honors for the Ralph J. Gleason Music Book Award, given by the Rock and Roll Hall of Fame.
In 2008, Waksman was the keynote speaker at the Rock and Roll Hall of Fame's American Music Masters event honoring the legacy of musician and inventor Les Paul. His dissertation on the electric guitar won the 1998 Ralph Henry Gabriel prize awarded by the American Studies Association. Currently he is completing work on The Cambridge Companion the Electric Guitar , co-edited with Jan-Peter Herbst.
A lecture by Suleiman Mourad
November 30, 2023
Myra M. Sampson Professor of Religion Defining Islam: An Impossible Possibilty (! ?) Neilson Browsing 5 p.m.
A lecture by Erin Pineda
December 12, 2023
Phyllis Cohen Rappaport '68 New Century Term Professor Displays of Force: Protest and the Spectacular Violence of Police Neilson Browsing 5 p.m.
A lecture by Michael Barresi
January 30, 2024
Helen and Laura Shedd Professor of Biological Sciences TBA Neilson Browsing 5 p.m.
A lecture by Aaron Kamugisha
February 15, 2024
Ruth J. Simmons Chair of Africana Studies TBA Neilson Browsing 5 p.m.
A lecture by Kate Queeney
March 14, 2024
Carol Tecla Christ Professor of Chemistry TBA Neilson Browsing 5 p.m.
A lecture by Carrie Baker
April 11, 2024
Sylvia Dlugasch Bauman Chair of American Studies The History and Polictics of Abortion Pills Neilson Browsing 5 p.m.
Celebrating Collaborations
"Celebrating Collaborations: Students and Faculty Working Together" showcases and celebrates the scholarly work of Smith College students. Students present the results of their senior theses, independent study projects, research seminars and other creative work as part of oral sessions, panels, poster sessions, exhibits and performances.