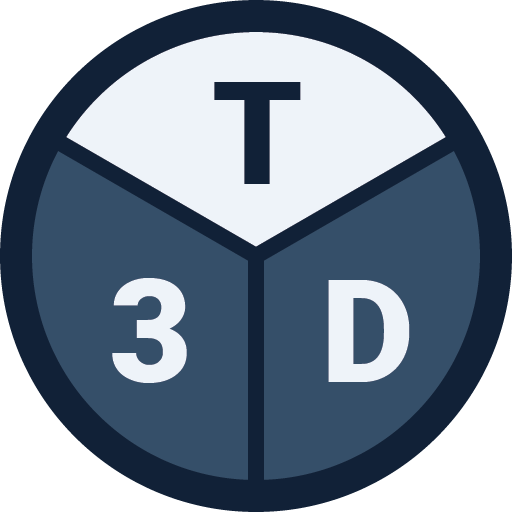 Structural Engineering Software to Learn in 2023: Top 10 Best
Post author By Emil
Post date December 15, 2021
No Comments on Structural Engineering Software to Learn in 2023: Top 10 Best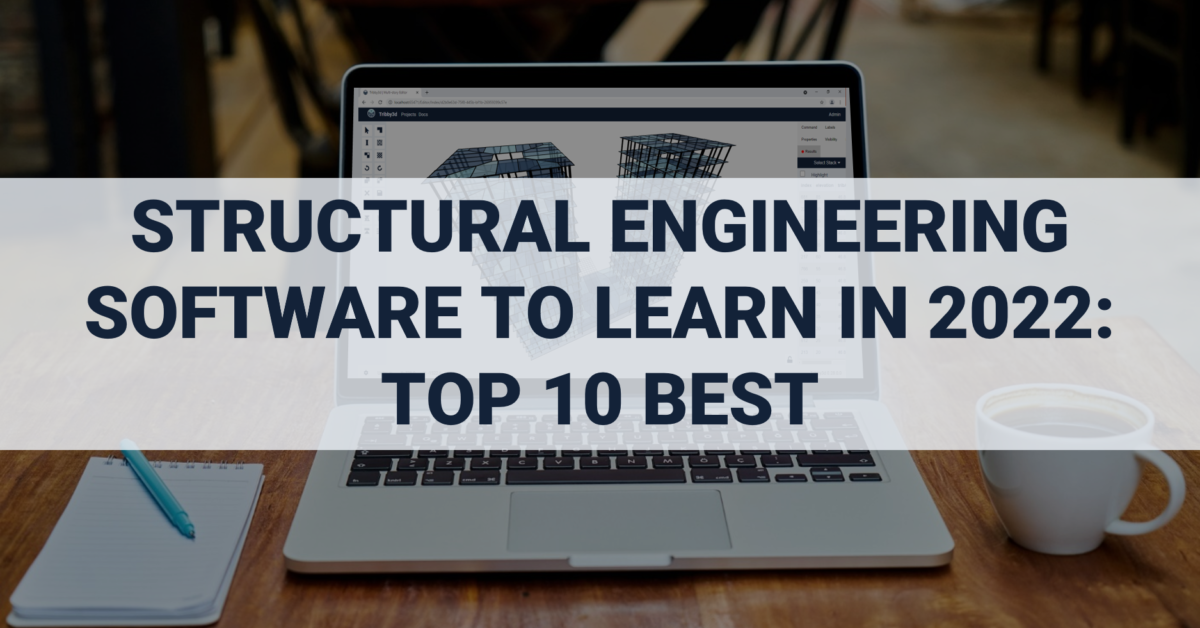 In this article, we will be discussing the top 10 structural engineering software to learn in 2023. Industry professionals across the globe use these for the design and analysis of structures made of steel, timber, and reinforced concrete.
Background of structural analysis software
Nowadays, pretty much every profession adopts new technology and utilizes the advances of modern computers. It is not hard to understand why – it makes boring and tedious tasks easier and produces results that are more accurate. The field of civil engineering is no exception – amongst other things, they use software to automate and simulate the analysis of structures. However, in structural engineering, which is a subcategory of civil engineering, the access to software has not always been a given fact. Before the mainstream adoption of computers, engineers and drafters would spend months analyzing and drawing structures by hand using pen, paper and calculator. Nevertheless, today, thanks to the inventions of computers, structural analysis can be performed in no time using computer software.
Top 10 structural analysis software
The amount of available structural engineering software is today immense. As a practicing professional, it can be hard to navigate in the jungle and to know which ones to choose. Learning a new piece of software doesn't come for free – often it takes both time and money to reach a level of proficiency to be able to use it in real projects. This top 10 list is meant to help you choose which structural engineering software to invest in given your context and interests.
ETABS is a software developed by a company called Computers and Structures Inc (CSI). It came to the rescue for structural engineers looking to analyze and design structures around 1990. One of its strongest feature is the functionality around the design and analysis and multi-story structures. ETABS uses finite element analysis (FEA) and numerical simulations methods behind the scenes. A firm in Chicago used ETABS to model the world tallest structure, Burj Khalifa. The seismic response, gravity, and wind loads were calculated using this very software, which is mind-boggling to think about. The p delta effects were also considered for the same structure using this software. In conclusion, ETABS is an FEA based software that can be used to design and analyze beams, columns and slabs. Additionally, it is an especially strong choice for working with multi-story buildings.
Price : $5,000-$15,600 USD start fee + $875-$2,730 USD yearly subscription ( source ) Read more about ETABS here .
2. SAP 2000
Computers and Structures Inc (CSI) also launched SAP 2000 for the analysis and design of structures about 45 years ago. In contrast to ETABS, this software package is marketed to work with more general-purpose civil engineering structural system. From basics to an advanced configurations including both 2D and 3D models, this software can be used for accurate design and analysis. Additionally, SAP 2000 also has an excellent module for structural optimization. It is not uncommon to see that it has been used for complex structures, such as shells and membranes.
Price : $2,000-$15,600 USD start fee + $350-$2,730 USD yearly subscription ( source ) Read more about SAP 2000 here .
Did you like this post? Sign up and we'll send you more awesome posts like this every month.
3. STAAD PRO
Similar to the two previous in the list, STAAD PRO is also a structural analysis software that can be used to analyze, design, and model structures in 3D. As it's very flexible, it can model almost any type of structural system. Some people claim that it is the most complete software package in the industry. In terms of supported materials, STAAD PRO can design structural frames of steel, concrete, cold steel, wood, aluminum using building design codes from around the globe. Along with this, various loading conditions can also be applied to explore the behavior and limits of the structural system at hand.
Price: $27,91-$3,835 USD / Year ( source ) Read more aout STAAD PRO here .
4. RAPT structural engineering software
RAPT is a software used for the designing and analyzing reinforced and post-tensioned concrete systems. An Australian company launched RAPT many years ago to become an everyday tool for practicing structural engineers. The comprehensive nature of the analysis modules developed specifically for concrete systems distinguishes this package from other design tools available on the market. Major design standards such as Eurocode-2, AS 3600-2100, BS 8100, and ACI 318/99 UBC along with other standards can be used in the software. You can adjust the setting in RAPT to include other standards if the required standards are not available.
Price: €5,000 per user for Full Package, Reinforced and Prestressed Concrete (source: email correspondance with software vendors). Read more about RAPT here .
5. Tribby3d
Tribby3d is a cloud-based structural engineering software for calculating tributary areas , element loading and column load takedowns. The application includes a comprehensive user interface with visually appealing outputs. You can also export the analysis results in both DXF and excel files, ready for further design. The advantage of this application is that it calculates tributary areas without the need for a detailed finite element model, thus making it "go-to" software for early stage design. Contrary to all other software mentioned in the list, Tribby3d is web based, meaning you don't have to download and install it to be able to use it – it simply works directly from your web browser. Tribby3d is a must have for structural engineers designing-single story and multi-story buildings!
Price : $49/month with FREE 2 weeks trial! Sign up here to get access Read more about Tribby3d here .
6. RAM Concept
RAM concept is software with a focus on the design and analysis of concrete slabs. One of the software's main selling point is that it can design concrete slabs in a very economical and efficient manner, compared to other systems. Above all, it designs floors systems and foundation slabs with a focus on reliability and practicality. Additionally, the process of modeling designs with complex geometries is quite straightforward using RAM Concept. The 3D feature of this software package makes easy to analyze flat slabs of multi-story buildings.
Price : $1,865 USD ( source ) Read more about RAM Concept here .
7. Microstran structural engineering software
Microstran is a general-purpose structural analysis software that has built-in modules for designing of steel members and connection details. Using the software's modeling commands, it is capable of building structures with an impressive speed. Engineers also use Micrstran to develop and organize alternative design options, as a way of comparing different configurations. As a bonus, it has the functionality to export to almost every format used commonly in the industry.
Price : Unkown Read more about Microstran here .
8. Strand 7
Strand 7 utilizes a group tree tool to organize and simplify complex models. As a result, you can quickly build and assess models with comprehensive tools in this package. In Stand 7, you can open multiple models simultaneously and shift elements from one model to another. Strand 7 has a visual environment that makes modelling easy with a user-friendly interface. It can also produce different types of results such as contours, graphs, and vector maps. The major advantage of this software is that it allows for a deeper study of each element along with forces at each point.
Price : $4,500 – $11,000 ( source ) Read more about Stand 7 here .
9. SPACE GASS
SPACE GASS is also 3D and multi-purpose structural analysis and design software used by structural design professionals around the globe. A wide range of features is available in this package for efficient design of structural members such as beams and columns. You can design trusses of a wide variety without too much hassle. Furthermore, you can export the outputs to other CAD and BIM software. In addition, not to forget, SPACE GASS uses a really smart matrix solver under the hood that utilizes multi-core processors to make simulations faster. Structural steel frame designers prefer this software due to its unique solving mechanism and intuitive user interface.
Price : Unknown Read more about SPACE GASS here .
10. RAM Connection
Engineers in the profession use RAM Connection for the design of steel connections. In steel frames and structures, connections are a bit trickier than the elements design and therefore, Bentley has developed this tool. Since it's the same company that develops STAAD Pro and RAM, interoperability between those is straight forward. Finally, in RAM Connection you can optimize the connections for the economy and efficiency of the system.
Price : $1,066 USD ( source ) Read more here .
Finding the right structural engineering software for a particular job is not a trivial mission. In this article, we presented 10 popular options, but yet have barely scratched the surface. Some of the software in the list have been around for decades (ETABS), whereas others are relatively new kids on the block ( Tribby3d ). What's interesting with the new tools we presented in the list is that they have potential to disrupt an otherwise conservative industry. Old software are often desktop based and have poor user experience, whereas modern software is often cloud based with intuitive UI/UX.
However, it is important to remember that although structural engineering software promise efficiency and automation, it is still "just a tool" amongst many others in the practitioner's toolbox. In the end, the most important tool a structural engineer has at their disposal is their engineering judgement and their excellent analytical skills.
Related Articles
Bending Moment: The Best Equations to know (Free Calculator)
Smart City: Artificial Intelligence and its Impact on Civil Engineering
Tags aec , aecstartup , aectech , aectechnology , architecture , automation , bim , cad , civilengineering , columndesign , construction , design , engineering , software , startup , structuralanalysis , structuraldesign , structuralengineering , tribby3d , tributaryarea
Leave a Reply Cancel reply
Your email address will not be published. Required fields are marked *
Save my name, email, and website in this browser for the next time I comment.

12 Best Structural Engineering Software
Model designs are used to generate prototypes and analyze various characteristics using structural engineering software. Various components, such as joists and footings, are employed for design purposes and aid in visualizing them on screen. A well-planned method is used to do calculations and build 2D or 3D models. Typically, such duties are completed in a group setting with the help of architects, engineers, and property owners.
RAM Connection
Autodesk Revit
All of the software used to create structural models have a user interface that can be customized and offers a variety of options. However, some of them have restricted capabilities. As a result, you must be aware of the greatest ones to prevent your creativity and flow of ideas from being stifled. A list of 12 structural engineering software programs is provided below:
1. SAP 2000
It offers a fully customizable interface for graphical use. Various tasks like modeling, analysis, creation of design, and reporting can be performed on a single interface.
Provides DirectX graphics with full 2D and 3D drafting and capability for selection
Fly-throughs and fast rotations for navigation of models
Offers ability to modify models and have multiple views
Comes with a versatile modeling tool and several Windows
Uses "Select" and "Assign" menu forms with no need to repeat operations
Contains shells, cable element, link element, solid element, etc. for structural themes
Makes use of powerful dynamic analysis tools showing linear and non-linear behavior
It brings a great diversity of models and is also named CSI (Computers and Structures Inc). ETABS is perfect for the creation of designs for multi-story buildings.
Provides a range of tools and templates, solution methods, etc.
Efficiently evaluates basic or advanced systems under varied conditions
Brings integrated and intuitive features to solve complex issues
Interworking with a series of documentation and design platforms makes it useful for creating diverse designs
Designs models for towers, buildings, and commercial skyscrapers
Allows speedy navigation and management of huge data
Has a range of grid systems like free-form, cylindrical, Cartesian, etc.
RAPT has been developed by structural engineers who were practitioners to utilize it as a design tool for everyday tasks. It has made the modeling process quite smooth and easier.
Helps in analyzing post-tensioned and reinforced concrete systems
Spreadsheet format used for generating input
Interactive execution of a program with detailed display of all designing steps
Post-tensioned concrete offers superior characteristics for services regarding crack control and deflection
Analyzes and formulates a design containing a sub-frame with above and below columns
Uses a series of circular and trapezoidal concrete shapes to define any concrete cross-section and elevation
4. Strand 7
It is developed for native Windows applications comprising all hardware resources. It has vital uses in almost all engineering fields like Civil, Structural, Aeronautical, Geotechnical, Marine, etc.
Offers high user-configurability and multiple models processing
Modifications for all the physical units available
The model can be rotated or scaled in real-time by using a mouse
Efficient Undo and Redo operations available
Provides mesh verification tools in a great variety
Facilitates with mathematical operations and load case combinations
Enables you to graphically exchange data and work on multiple models at a time
5. RAM Connection
RAM Connection facilitates a chance to check designs and connections within a matter of a few seconds. It composes an error-free design by performing a smart analysis.
Facilitates you to modify/alter single as well as a group of connections
Comprehensive with all kinds of steel connection designs including sheer, moment, brace and splice, etc.
Easily understandable reports for using in calculation submissions
Maintains peer reviews properly with quick response and analysis
Helps you access predefined connections for meeting your design needs
Integrations like RAM Steel, STAAD, etc. can handle slews, slopes, etc.
Can be used as a fully integrated program or stand-alone depending on the need
6. STAAD Pro
STAAD stands for Structural Analysis and Analysis Program and this tool is commonly used in Civil Engineering.
Amongst earliest software for structural analysis 3D designing
Provides a range of designs for towers, transportation, bridges, etc.
Offers a user-friendly package with a graphical user Interface
Open STAAD is its final form developed from open architecture
Enhances multidisciplinary collaborative efforts by the use of desktop, mobile, and cloud applications
No need for any manual calculations
Contains all the essential tools needed for the formation of a structure
Uses the latest technology for programming that creates desired 3D models
7.  AutoCAD
It is one of the most famous structural software that contains industry-specific toolsets and new automation.
COUNT Command allows automated counting of geometry and blocks
Provides an option to directly add feedback without affecting the previous design
Helps you share a controlled copy of the design for editing with other members
Quick access to tools for modification of design
Helps you compare the past and present versions of the design
Windows for drawing are displayed side by side at the same time
Reduced chances of errors and generation of secure links
Offers customizable installations
Action recorder is used for recording input values and commands
8. SOLIDWORKS
This easy-to-learn tool helps you experiment with dimensions and features for producing detailed drawings.
An easily accessible user interface for color blind people
Enhanced collaboration with all stakeholders for accessing data seamlessly
Facilitates with an integrated platform for teamwork
Helps in transforming the ideas to reality through a well-designed development process
Provides an option for dragging and dropping drawing sections for the creation of models through the Design Clipart tool
Cost-effective designs and several formats
Enhances productivity due to rapid execution of designing-related tasks
Designers can facilitate others with a chance to envision their concepts through visual graphic aids
9. Autodesk Revit
It is a very helpful software for engineers to design structures of buildings, components in 3D and bring innovative strategies.
Revit Rendering Engine facilitates in making objects more realistic
Offers predefined materials with modifications considering the user's needs
Textures, sizes, shapes, brightness, etc. all can be changed
Provides new learning each day due to advanced features
Schedules can be made for communicating information better
Comes with custom keyboard shortcuts like ribbons, toolbars, etc.
Controls the appearance of elements smartly and customizes it using overrides
SkyCiv comes with a flexible range of 3D models including foundation designs, steel connection designs, etc.
Comes with automatic updates and works well on Mac
Cloud-based and easy to use
Provides a mobile application having a variety of design capabilities
Annual and monthly packages are flexible
Efficient Customer Support system and API technology
No need for hidden fees or maintenance
Performs various kinds of analysis like catenary cable analysis, buckling analysis, response spectrum analysis, etc.
Section Builder analyzes complex database shapes
All important tools available at fingertips
11. SketchUp
It is an ideal solution for the creation and editing of 2D and 3D concepts. It has been built for architects, engineers, etc. to create highly customizable designs.
Offers diverse animations, textures, lighting effects, etc.
Enriched with the latest modeling tools and customizable palettes
Beginners can take help from 2D designs along with 3D for visualizing construction projects
Users can generate items for use through direct editing push and pull technology
Palettes can be added, removed, or adjusted in any way required
Three modules of SketchUp are available; SketchUp for school and SketchUp Pro
SketchUp integrations being offered lately include SimLab and Trimble
SAFE offers a smooth and intuitive environment from creating layouts to producing drawings.
Perfect for creating models of base mats, footings, and foundations
Automatically generates design strips for you or lets you do it
Facilitates with a single user interface for analysis, designing, and reporting
Provides extensive code-based features for designing like PT beam and reinforced concrete
Values can be displayed within instants while analyzing the model
Offers active connections between third-party products and several CSI software
Tendon editor helps to create tendon profiles with automated layouts
SAP Fire Analysis Engine performs both Eigen analysis and Ritz analysis
You may create optimal structures for buildings, towers, and other construction projects by making models through extensive analysis utilizing graphics and visual features. You will have a better sense of which program best meets your needs if you compare the characteristics of each one in-depth. If you are a student, you might be required to write assignment on any topic related to your course for completion of your course. At times students find it difficult to do it themselves so they may need to buy college term paper . Such purchase should be made considering the urgency and various rules & regulations set by the institutions. However such services are similar to the tools discussed above, to successfully execute your ideas and get a productive outcome, you must understand how to use the software and services correctly.
Related Articles:
About The Author
1 thought on "12 Best Structural Engineering Software"
I am trying to identify & contact a structural engineering software co. located in Durango, Co. or any other software that could re-verse engineer a wood frame building with complex geometry to determine the (as built) safety factor, for future embellishment consideration & cost/benefited analyses.
Leave a Comment Cancel Reply
Your email address will not be published. Required fields are marked *
Save my name, email, and website in this browser for the next time I comment.
Notify me of follow-up comments by email.
Notify me of new posts by email.

Choose a language and region
United States
Philippines
United Kingdom
South Africa
Deutschland
Analysis Software
Structural Analysis Softwares
What Is a Structural Analysis Software?
List of 9 Structural Analysis Software Manufacturers
9 Structural Analysis Software Manufacturers in 2023
This section provides an overview for structural analysis softwares as well as their applications and principles. Also, please take a look at the list of 9 structural analysis software manufacturers and their company rankings .
Table of Contents
List of 3 Structural Analysis Software Products
What Is Structural Analysis Software?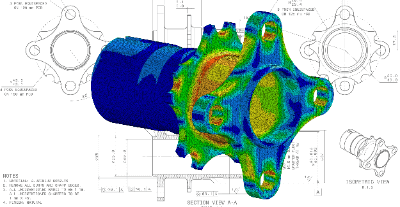 The physical quantities calculated include deformation, internal forces (stresses), heat and vibration frequencies. The purpose of structural analysis software is to reduce the risk of failure by predicting the results before actually creating the desired structure.
It also provides hints on how to make a better structure. Structural analysis software can also be used to predict the results of large structures that cannot be easily tested.
Uses of Structural Analysis Software
Areas where structural analysis software is often used include the development and production of automobiles, the architectural and civil engineering fields, production studies of metal processing, and the development of rubber products.
1. Automotive
Structural analysis software is an indispensable technology in the development of today's automobiles. Structural analysis software is used for many components to improve driving performance, ensure safety, conserve energy, and lower costs.
2. Architecture and Civil Engineering
Structural analysis software is used in the architectural and civil engineering fields to design the strength, earthquake resistance, wind resistance, and fire resistance of various buildings. In architecture, it is almost impossible to make prototypes like machine parts. Structural analysis software must be used effectively.
3. Metalworking
In metalworking, plastic forming and pressing are used. In the past, products with a high degree of difficulty were made by the experience of experienced workers. Today, the effective use of structural analysis software enables more advanced manufacturing as well as the transmission of skills.
4. Rubber Products
Rubber products are subject to large deformation under load and contact with other products during deformation. Among Structural analysis software, nonlinear analysis is often used.
Principles of Structural Analysis Software
Structural analysis software consists of the following steps: drawing the object to be analyzed, cutting the mesh, modeling, inputting physical quantities, analysis, and output.
1. Drafting the Object to Be Measured
The analysis target is drawn using CAD or other software. Mainly 3D CAD is used. If you are using a CAD software, it is recommended to check if the file format of the CAD software is compatible with the structural analysis software to be used. 
2. Cutting a Mesh
The analysis target is decomposed into a grid called a mesh. The accuracy of this decomposition will affect the accuracy and speed of the calculation, so care should be taken.
3. Modeling
To model the analysis object, it is common to consider the boundary surface of each mesh as a spring. 
4. Input Physical Quantities
Input Young's modulus, specific heat, expansion coefficient, density, etc. of the object to be analyzed. These physical quantities should be measured in advance by experiments or other means. 5.
5. Analysis
There are several types of analysis: static analysis based on Hooke's law, f=kx, and dynamic analysis based on Newton's equation of motion, F=ma.
The concept of time exists in kinetic analysis, and it can be divided into implicit analysis, which is relatively easy, and explicit analysis, which solves complex simultaneous linear equations.
Most structural analysis software can visualize the results of the analysis. By visualizing the results, it is possible to discover the displacements of the analyzed object and the locations where concentrated forces are applied.
Types of Structural Analysis Software
There are various types of Structural Analysis Software. Typical examples are as follows:
1. Static Analysis
Static analysis software calculates the deformations and stresses in a structure when forces are applied to it. It provides hints on how to shape the part to be suitable for the way it is used.
2. Eigenvalue Analysis
Eigenvalue analysis calculates the eigenvalues of an object. Eigenvalue is the frequency at which resonance occurs, and if the eigenvalue is high, it can be determined that resonance is unlikely to occur.
In the case of precision equipment mounts, vibration affects their functions, so eigenvalue analysis is performed to determine the shape so that the eigenvalues are as high as possible. 
3. Heat Transfer Analysis
Heat transfer analysis calculates the heat distribution of an object. For example, by calculating the temperature distribution of a heater plate, the temperature uniformity can be predicted, allowing optimal design without fabricating parts.
Other Information on Structural Analysis Software
Points to note about structural analysis software.
Structural analysis software is used to perform structural analysis, but there are a few items to keep in mind in order to obtain analysis results that are close to actual conditions.
1. How to Create a 3D model Making the model exactly the same as the actual geometry may cause errors in mesh processing or take too much time for analysis, and may not produce good analysis results. Depending on what is to be analyzed, the model must be created in detail and the parts to be omitted must be used separately. 
2. Analysis Conditions There are a variety of conditions, and if these settings are not properly made, analysis results will be far from the actual values. Even if the analysis software is excellent, if the model and condition settings are poor, results that are close to reality cannot be obtained.
It is important to attend seminars of analysis software companies and use methods that are appropriate for the software. If experiments are available, correlation between structural analysis software results and experimental results (collation analysis) is also an important technique.
*Including some distributors, etc.
Sort by Features
Company Size: largest first
Year Founded: oldest first
Year Founded: earliest first
Sort by Area
ANSYS, Inc Manufacturer Ansys Mechanical
United States, Pennsylvania
Company Profile

Manufacturer Overview
ANSYS, Inc., established in 1970, is an American multinational manufacturer headquartered in Canonsburg, Pennsylvania, specializing in simulation software. The company develops ANSYS Simulation Software, a suite of tools used for computer-aided engineering analysis. These software tools empower engineers and designers to simulate and assess product and system behavior across various industries, including aerospace, automotive, electronics, healthcare, and energy. The software offers a wide array of simulation capabilities, encompassing electromagnetics, fluid dynamics, multiphysics simulations, and structural analysis. By utilizing ANSYS software, engineers can streamline product development, enhance overall product performance, address complex engineering challenges, and foster innovation throughout the design process.
Dassault Systèmes Simulation
Number of Employees: 20,000
United States, Massachusetts
Company Overview
SolidWorks Corporation, headquartered in the United States, is a software supplier company specializing in 3D computer-aided design (CAD) solutions since 1993. The company has become a major provider of cutting-edge design and engineering software for various industries, including manufacturing, automotive, and aerospace. Their flagship product, SolidWorks CAD software, empowers engineers and designers to bring their ideas to life with precision and efficiency. Their solution portfolio unites the customer's entire ecosystem, allowing them to connect the people, applications, and real-time data from every aspect of their business for improved productivity, increased collaboration, and accelerated innovation.
AxisVM Manufacturer AxisVM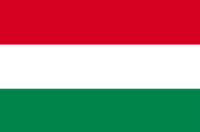 AxisVM, established in 1984, and headquartered in Budapest, Hungary, is a manufacturer of structural analysis and design software products, offering a suite of tools for engineers and architects. The products cover advanced structural analysis, design optimization, and building information modeling (BIM) capabilities. These tools aid professionals in creating safe, efficient, and unique structural designs for bridges, high-rise buildings and industrial complexes. These products enable accurate simulation and visualization, facilitating informed decision-making during the design and construction phases. The company's expertise in structural engineering software results in improved structural integrity and performance in various industries, enhancing overall project outcomes.
CadCam LTD Manufacturer Structural Analysis

CadCam LTD, established in 2006, and headquartered in Tel Aviv, Israel, is a manufacturer of high-tech engineering products and services. The company specializes in providing advanced computer-aided design and manufacturing (CAD/CAM) solutions to industries worldwide. The range of products includes advanced software and technologies designed to enhance precision, productivity, and collaboration in design and manufacturing processes. These tools find applications in industries such as aerospace, automotive, electronics, and more. Its offerings enable professionals to optimize design workflows, improve accuracy, and streamline production as well as perform testing.
Hexagon AB Manufacturer Structural analysis

Hexagon AB was established in 1992 in Stockholm, Sweden as a manufacturer, designer, and marketer of digital reality solutions and autonomous technologies. The company offers various products, such as, digital quality inspection, Jovix, LuciadCPillar, REcreate, among others. The solutions offered by the company enhance productivity, efficiency, quality, and safety in various sectors, including manufacturing, infrastructure, industrial, public sector, and mobility applications. It also offers geographic information system (GIS) software for creating 3D models and maps, as well as sensors for satellite location and data collection from the air and ground.
Dlubal Software GmbH Manufacturer Structural Analysis

Dlubal Software GmbH, established in 1987, and headquartered in Tiefenbach, Germany, is a manufacturer of structural engineering and analysis software products. Products for analyzing, designing, and optimizing buildings, bridges, towers, and other structures are included in the extensive catalog. These solutions provide engineers and designers with advanced resources for enhancing the stability, security, and efficacy of their work. The products are used in fields such as building, civil engineering, architectural design, and mechanical engineering. It aids professionals in developing strong and stable structural designs, which ensure the security and success of various engineering projects, by providing precise and simple software.
Hottinger Brüel & Kjær Manufacturer STRUCTURAL DYNAMICS SOFTWARE
Brüel & Kjr, originally founded in 1942 with headquarters in Denmark, is a manufacturer of precision measuring technologies and measuring equipment. The company merged with Hottinger in 2019, a manufacturer of combustion engines and turbo chargers, and shared expertise in precision-accurate technologies, and Hottinger Brüel & Kjr, HBK, was born. HBK's new company's products include high-calibration systems, industrial electronics, vibration testing equipment, combustion engines, and acoustic end-of-line test systems for OEMs. HBK's services include custom solutions such as acoustic-tuned turbine engines used in wind-power infrastructure projects, among many others.
LIRALAND Group Manufacturer LIRA-SAPR
LIRALAND Group, established in 1960 in Kyiv, Ukraine, is a manufacturer of engineering software products for various industries. The company's products include LIRA SAPR software, SAPFIR 3D, MONOMAKH, and many more designed to facilitate structural analysis and design processes. It provides engineers and professionals with advanced tools for analyzing the behavior of structures under various conditions. Its comprehensive features aid in accurate modeling, simulation, and optimization, helping to ensure the integrity and safety of engineering projects. These software find applications in diverse industries, including civil engineering, architecture, and construction.
Technical Co., Ltd. Structual Analysis
Founded: 2002
Number of Employees: 100

Structural Analysis Software Manufacturer Ranking
Number of Employees
Dassault Systèmes: 20,000
Technical Co., Ltd.: 100
Newly Established Company
Technical Co., Ltd.: 2002 (21 years ago)
Dlubal Software GmbH: 1987 (36 years ago)
Company with a History
List of Structural Analysis Software Products
3 products are listed.
ShinMaywa Soft Technologies
SolidWorks Simulation (design verification)
SolidWorks Solution's only add -on structure analysis tool SolidWorks Simulation (design verification) efficiently promotes performance evaluation...
3 models listed
Related Products
Search from all categories.

This is the version of our website addressed to speakers of English in the United States. If you are a resident of another country, please select the appropriate version of Metoree for your country in the drop-down menu.
Download Project Details
We'll ensure your privacy. Please refer our privacy policy for more details. * Please allow pop-up for the website so that the PDF document can open in new window.
Rishabh Engineering Services - Quality Engineering Solutions
Rishabh Engineering Services
The 5 best civil engineering structural analysis and design software tools.
| --> General | 1 Comment
A few decades ago when the computers and software were in their nascent stage, the planning and construction of buildings was quite slow. But the rapid technological revolution has now enabled the civil engineering companies to speed up the construction process while ensuring quality and strength of the buildings.
Today, there are several software available out there to design, analyze and build large projects in no time. The 3D integrated structural design and analysis software are widely common among structural designers. These structural analysis and design software boost productivity and are user-friendly. They make structural modeling and load analyzing more seamless and efficient, thus reducing the time and effort required for finite element analysis.
Many of these design/analysis software even include features like analysis of diversified profile of structural elements, modeling structure of various materials, outputting analysis and graphical files, and checking for geometrical errors. In this article, we have highlighted five best software for Civil and Structural Engineering.
Top structural design and analysis software tools
AutoCAD (Automatic Computer Aided Design):
This is the most popular software in the world of civil engineering. Designed by Autodesk, it helps in creating 2D and 3D designs, drafting, modeling workflows, architectural drawing, and more. It allows you to evaluate and understand the project performance, responds quickly to changes, and maintains data and processes consistently. Some of the important features it includes are:
A powerful set of intuitive design and documentation tools to explore and visualize 3D concepts
A user friendly interface that works across a range of integrated devices including desktop, mobile and cloud
Eliminates the need of manual drafting to boost accuracy
Provides the ability to share your work through TrustedDWG™ technology
Analysis & Design:
This is a structural design and analysis tool developed by Research Engineers which was later acquired by Bentley Systems, a CAD/CAM software company based in Pennsylvania. STAAD Pro is considered as the best structural analysis software and adopted by over a million structural engineers around the globe. It features ease of use and an array of essential tools required for accomplishing an analytical process on different structures.
STAAD Pro further integrates with a number of other Bentley products. The models created using STAAD Pro can be imported to OpenSTAAD so as to make the models transferrable to other third-party tools.
This software is mostly used in designing foundation slab systems and concrete floors. SAFE is a comprehensive package that combines all the aspects of engineering design process – from creating layout to detail drawing production in a single, intuitive environment. It enables highly advanced local assessment of foundation systems within larger structures and imports files from CAD, ETABS, and SAP2000. Some of the other benefits it offers are:
Wide-ranging templates to quickly initiate a model
Post-tensioning
Support conditions and loadings
This is another popular 3D analysis and design tool for creating general structures such as buildings, bridges, arenas, industrial structures, crane rails, and more. It is fast, productive and accurate. It has an intuitive interface that integrates with many other products like RISAFloor and RISA Foundation. It comes packed with the latest steel, cold-formed steel, concrete, aluminum, masonry and timber design codes. This, in turn, provides the tools you need to manage the multi-material projects with ease.
3D Environment:
Navisworks:
This is a comprehensive project review solution mainly used by design, engineering and construction management professionals to gain detailed insight into the project and enhance productivity and quality. It is developed and marketed by Autodesk and allows users to open, combine, review and share Detailed 3D Design Models in various file formats. It lets you import all file formats and merge all the files to create a model.
Looking to leverage detailed engineering services in civil & structural engineering domain? We have the experience in providing civil & structural engineering services using latest softwares. Call us now: 1-877-RISHABH ( 1-877-747-4224 ) Or
Meet Rishabh Engineering at ADIPEC 2012 for Potential Partnerships in Engineering Support Solutions
Rishabh Engineering, a multi-disciplinary engineering support division of Rishabh Software,…
Norway Opens New Arctic Area to Oil Drilling While U.S. Drilling Drops & Canadian Drilling Increases
Recently, the Parliament of Norway voted to open up a…
EPA Updates Storage Tank Emissions Requirements
The U.S. Environmental Protection Agency (EPA) has recently released updates…
Comments (1)
Thanks for the info
Why Rishabh
Infrastructure
Business Partner
Detailed Engineering
3D Modeling Services
2D CAD Drafting Services
Piping Stress Analysis
Structural Stress Analysis
Process Skid Engineering Services
Point Cloud to 3D Modeling
Proposal Engineering Services
Oil & Gas
Manufacturing
Water & Waste Water Treatment
Privacy Overview
Piping Engineering
Equipment Engineering
Civil and Structural Engineering
Instrumentation Engineering
Electrical Engineering
As-Built Documentation
2D Drafting
Process Skid Engineering & Design Services
Conversion of Point Cloud to 3D Modeling Services
Proposal Engineering
Project Portfolio
Technologies
5 Best Structural Design and Analysis Software
In this article, We are going to explain the best structural design and analysis software based on the popularity, mostly used, ease in use and structure design options.
So, if you like this article please share with your friends.
Table of Contents
Structural Design and Analysis Software
The all best structure analysis and design software's are listed below. These software's are mostly used in practical field to serve a unique design product.
Tekla Structural Designer
Structural Design is a one branch of civil engineering which is one of the most important and complicated branch.
1. Staad Pro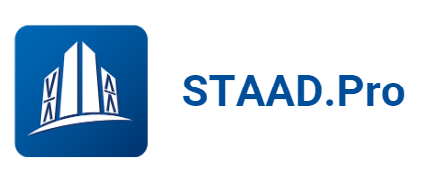 Staad Pro is one of the most popular structural design and analysis software which can analyze and design every type of structure such as Steel Structure, RCC Structure, PEB Structure etc. Staad Pro is a product of Bentely System Company .
Staad Pro software user interface is very easy to understand. Its includes simple step vise step tabs of inputs such as geometry, property, specification, supports, loads, analysis and design.
Staad pro includes all design codes of India, USA, Europe and other countries.
Click Here To Learn More About Staad Pro : Staad Pro Tutorials for Beginners
Etabs is also one of the most widely used Analysis and design software. Its also design every type of structure such as Steel structure, RCC structure, PEB Structure etc. Etabs is developed by Computers and Structures, Inc.
Etabs user interface is not too easy to understand but its includes extra analysis and design features. Also the geometry and other aspects in etabs is easy to understand.
Etabs one feature that is Similar Story/One Story is my favorite features. its save too much time.
The Etabs provides more features (in graphical way) to easily understand the analysis and design output of any structure.
Etabs also includes all design codes of India, USA, Europe and other Countries.
Also Read: Development length of bar for Beam

Safe is also most popular software for analysis and design of RCC Structure. Its also developed by Computers and Structures, Inc.
Safe is mostly used for design of Column-Foundation, Slabs, Combined and Raft Foundation and other Thin shell RCC Member.
Safe also includes all design codes of India, USA, Europe and other Countries.
The User Interface of Safe structure software is almost similar to Etabs.
Also Read: What is Expansion joint in building and how to design
4. Tekla Structural Designer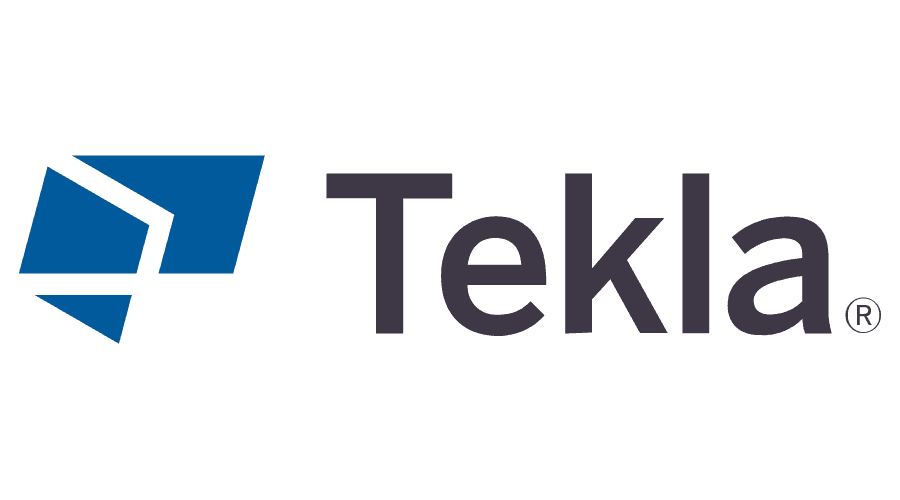 Tekla Structural Designer in not widely used software for structure analysis and design due to new in a industry of Structure Design. But its includes the very useful and impressive features.
Tekla Structure Designer is also used to design all type of Structure such ac RCC and Steel. But we mostly recommend it to use in case of steel structure.
Because Steel structure understanding is little bit complicated where tekla provide 3d render view which shows the all steel structure detailing including bolts and plates.
Tekla Structural Designer is also provide facility of BIM Managing that is one of the amazing feature of it.
Tekla Structural Designer is developed by Tekla Software Company. And its also includes all design codes of India, USA, Europe and other countries.
Also Read : What is Slurry Wall Construction
5. SAP 2000
SAP 2000 is another most popular structural analysis and design software. Its also Developed Computer and Structures, Inc.
SAP 2000 is also used for design of all type of structure such as RCC and Steel. Its provide 2D and 3D design Facility.
Its also included all design codes of India, USA, Europe and other Countries.
Also Read : What is Autoclaved Aerated Concrete
1 thought on "5 Best Structural Design and Analysis Software"
I would definitely add ENGISSOL Cross Section software
Leave a Comment Cancel reply
Save my name, email, and website in this browser for the next time I comment.
Share on Facebook
Share on WhatsApp
Share on Twitter
Share on Instagram
Share on Pinterest
Share on LinkedIn
Share on Reddit
Something went wrong. Wait a moment and try again.