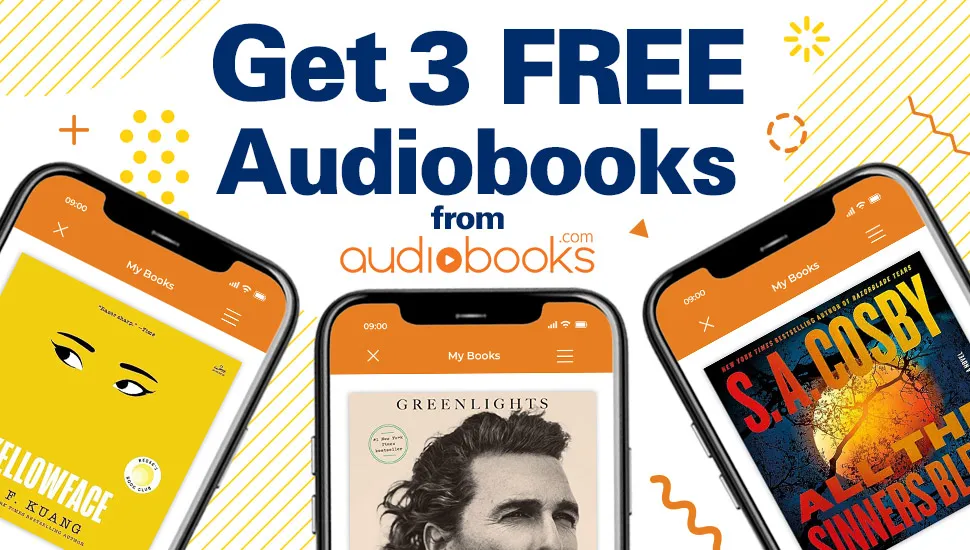 25 Must-Read Books for 4th Graders
M. Lynx Qualey
M. Lynx Qualey is the founder of ArabLit.org, a website that brings together translators, authors, publishers, critics, academics, and readers around discussions of Arabic literature in translation. She works as a book critic, reader, editor, and ghostwriter. You can follow her at @arablit .
View All posts by M. Lynx Qualey
Choosing books for 4th graders can be difficult. After all, they can be as different as any other group of readers! There are 4th graders who enjoy stories in The New Yorker, and there are 4th grade readers who struggle to read independently.
This list of the best books for 4th graders aims for the 9- and 10-year-old's sweet spot. Not too old, not too young; not too serious, not too silly.
1) Where the Mountain Meets the Moon by Grace Lin
This award-winning novel is a book for all ages. It's a perfect road-trip fantasy, and it's a crowd pleaser for kids and adults.
The novel is inspired by Chinese folklore. It opens in the Village of Fruitless Mountain, where 10-year-old Minli lives with her family. Minli sets off from home in a series of nested adventures, something like a journey through 1001 Nights , but for kids.
Grace Lin is worth following anywhere.
My fourth grader also recommends Lin's 2) When the Sea Turned to Silver and 3) Starry River of the Sky . All are family favorites.
4) Keeper of the Lost Cities by Shannon Messenger
My 4th grader can't stop reading this series. In the opening book, a telepathic 12-year-old has never quite fit in. Finally, she meets Fitz and discovers a different world. She must leave her old life and figure out a new one before things go very wrong.
There are currently eight books in this compulsively readable series.
5) Camp by Kayla Miller
This book would make a fun gift for a kid going off to summer camp for the first time.
It follows Miller's popular Click, and it sees protagonists Olive and Willow nervously head off to camp.
Olive makes friends right away, but Willow struggles. This book gets both the stress and the excitement of sleep-away camp.
6) Encyclopedia Mythologica: Fairies and Magical Creatures Pop-Up by Matthew Reinhart (Author) and Robert Sabuda (Illustrator)
"Open this entrancing book and meet Shakespeare's Queen Titania, springing up with her silver wings aflutter." This is a delight for fans of elves, castles, hobgoblins, and trolls. It is a 3D book with both facts and fancy, brownies and menfolk and more.
7) Wildwitch: Wildfire by Lene Kaaberbøl, Translated by Charlotte Barslund
Eleven-year-old Clara is an ordinary girl, so-called. But everything changes after an encounter with a huge and frightening black cat. It scratches her, and Clara is wracked with fever. Clara's mother knows there is only one solution, and it's with Aunt Isa in the wild woods. A wondrous Danish fantasy, now in English.
There are currently four Wildwitch books.
8) Dragons in a Bag by Zetta Elliot
After his mom leaves him in Brooklyn with grouchy "Ma," 9-year-old Max finds a mysterious package on her table. This sets in motion a series of magical events.
As it turns out, Ma just might be a real witch who must return three dragons to their magical realm.
This is an enthralling city-based fantasy for kids.
9) Ana Maria Reyes Does Not Live in a Castle by Hilda Eunice Burgos
Ana Maria is living in a two-bedroom in Washington Heights with her parents and three sisters. Then her parents announce a new baby is on the way! All Ana Maria wants is to practice piano and get good enough for a new school. But it's not easy to practice with so many competing needs in one small space.
10) Wolf and Dog by Sylvia Vanden Heede, Translated by Bill Nagelkerke
Wolf and Dog are cousins. Wolf is wild and lives in a forest on top of a hill. Dog is tame and has a basket and an owner. In these nine funny short stories by the popular Flemish children's writer Sylvia Vanden Heede, Dog and Wolf discuss the important things in life. Food, for instance, and also family and fleas.
11) The Magnificent Mya Tibbs: Mya in the Middle by Crystal Allen and Eda Kaban
This third and final book in a series focuses on middle child Mya.
Like many middle children, Mya struggles to get the attention of her sleep-deprived parents. Mya's baby sister is too cute, and her older brother is too smart. Her struggles will be familiar to many middle kids.
12) Who Can Crack the Leonardo da Vinci Code? By Thomas Brezina, Translated by Hannah Sartin
This an excellent book for the mystery-oriented 4th grader! It's a children's adventure book. In it, accompanied by a little dog Pablo, readers start their journey in a Museum of Adventures. From there, they travel back in time to meet the artist himself.
Using the tools provided, readers can solve seven riddles hidden inside Da Vinci's paintings. When they do, they can save the museum from cunning villains.
13) Each Tiny Spark by Pablo Cartaya
Emilia is having a tough time. At school, she can't focus. At home, her dad is newly home from deployment. He's spending a lot of time alone in his studio, welding.
Eventually, Emilia and her father begin to weld together. The shared experience brings them together and helps them heal.
14) Pie in the Sky by Remy Lai
This book is a heartbreaker. In it, Jingwen has immigrated to Australia after the death of his father, along with his mother and brother. Jingwen struggles to learn English and feel motivated in class. The only thing that still makes him happy is baking pies, something he shared with his bakery owner father.
15) The Last-Last Day of Summer by Lamar Giles and Dapo Adeola
This is a quirky adventure novel about cousins Sheed and Otto Alston, legendary heroes in their hometown. This book has everything that you might for a rollicking adventure: time travel, robots, time freezing, magic mirrors and familial bickering. Overall, this strange tale kept me on my toes and left me with a smile on my face.
16) Max & The Midknights by Lincoln Peirce
This half-book, half-comic hybrid is set in the Middle Ages. In it, Max is a troubadour wandering 14th century Europe in the hopes of finding an epic quest. He needs just such a quest to make him a knight.
17) Blended by Sharon M. Draper
Isabella is struggling to deal with her parents' divorce. She's torn between the worlds of her white waitress mother and her Black lawyer father.
Both are in serious relationships with other people and have a hard time being around each other.
Isabella's parents finally find a way to make common cause after Isabella and her half-brother are stopped by police.
18) The Case of the Missing Auntie by Michael Hutchinson
On the list of the American Indians in Children's Literature list of " Best Books of the Year " in 2019.
In The Case of Windy Lake , Hutchinson introduced four mystery-solving Cree cousins: Atim, Chickadee, Samuel, and Otter. The four of them are known as the Mighty Muskrats. In this book, the Muskrats head for the city to visit even more cousins.
19) The Gauntlet by Karuna Riazi
In this book, a trio of friends find themselves trapped inside a mechanical board game, something like a giant Rubik's cube. They must take it apart, and defeat the game's architect, to save themselves and other children.
More than anything, 12-year-old Farah and her two best friends must save Farah's baby brother Ahmed.
They do this with the help of a lizard guide named Henrietta Peel and an aeronaut Vijay. They battle camel spiders, red scorpions, grease monkeys, and sand cats.
20) Farah Rocks Fifth Grade by Susan Muaddi Darraj
Farah is finding 5th grade difficult. A new girl shows up and starts bullying Farah's younger brother. Farah decides she wants to deal with it on her own.
For 4th graders who are looking forward to 5th, and especially those who enjoy cooking. This book also includes the author's recipe for hummus.
21) The School for Good and Evil by Soman Chainani
" The first kidnappings happened two hundred years before. Some years it was two boys taken, some years two girls, sometimes one of each. But if at first the choices seemed random, soon the pattern became clear. One was always beautiful and good, the child every parent wanted as their own. The other was homely and odd, an outcast from birth. An opposing pair, plucked from youth and spirited away."
This is the first book in a best-selling series, and it follows Sophie and Agatha as they make their way into their new lives. Sophie thinks she'll be headed for the School for Good. Agatha, it seems, will be going to the School for Evil. The two girls are surprised as their assignments are reversed.
22) Dragon Rider by Cornelia Funke
One of the many delights by Funke, along with her Inkheart series and her wonderful The Thief Lord.
In this book, a young dragon named Firedrake gets a frightening warning. Humans are planning to destroy his valley. All the dragons must flee, and Firedrake needs to help them look for a new home. With a lonely boy named Ben on his back, Firedrake might have a chance.
23) Lumberjanes: Unicorn Power! by Mariko Tamaki (Author) and Brooklyn Allen (Illustrator)
The Lumberjanes is a fun adventure series. In this book, April leads her friends up a mountain. Except…they didn't plan to run into the Cloud People.
The characters are bright and quirky, fun to spend time with, both for 4th graders and their adults.
24) The Unicorn Quest by Kamilla Benko
"Claire Martinson still worries about her older sister Sophie, who battled a mysterious illness last year. But things are back to normal as they move into Windermere Manor…until the sisters climb a strange ladder in a fireplace and enter the magical land of Arden.
"There, they find a world in turmoil. The four guilds of magic no longer trust each other. The beloved unicorns have gone, and terrible wraiths roam freely. Scared, the girls return home. But when Sophie vanishes, it will take all of Claire's courage to climb back up the ladder, find her sister, and uncover the unicorns' greatest secret."
25) Arnica, the Duck Princess by Ervin Lazar, Translated by Anna Bentley
A classic Hungarian's children's story. In it, clever Princess Arnica loves Poor Johnny. Both are cursed by the Witch of a Hundred Faces. One must always be a duck, one must be human.
The Seven-Headed Fairy must help them, but will she come in time?
A story of friendship for children of all ages.
Find even more books for 4th graders in our list of the best chapter books for kids .
You Might Also Like
For Parents
For Educators
Our Work and Impact
Or browse by category:
Movie Reviews
Best Movie Lists
Best Movies on Netflix, Disney+, and More
Common Sense Selections for Movies
50 Modern Movies All Kids Should Watch Before They're 12
Best TV Lists
Best TV Shows on Netflix, Disney+, and More
Common Sense Selections for TV
Video Reviews of TV Shows
Best Kids' Shows on Disney+
Best Kids' TV Shows on Netflix
Book Reviews
Best Book Lists
Common Sense Selections for Books
8 Tips for Getting Kids Hooked on Books
50 Books All Kids Should Read Before They're 12
Game Reviews
Best Game Lists
Common Sense Selections for Games
Nintendo Switch Games for Family Fun
Podcast Reviews
Best Podcast Lists
Common Sense Selections for Podcasts
Parents' Guide to Podcasts
App Reviews
Best App Lists
Social Networking for Teens
Gun-Free Action Game Apps
Reviews for AI Apps and Tools
YouTube Channel Reviews
YouTube Kids Channels by Topic
Parents' Ultimate Guide to YouTube Kids
YouTube Kids Channels for Gamers
Preschoolers (2-4)
Little Kids (5-7)
Big Kids (8-9)
Pre-Teens (10-12)
Teens (13+)
Screen Time
Social Media
Online Safety
Identity and Community
Explaining the News to Our Kids
Family Tech Planners
Digital Skills
All Articles
Latino Culture
Black Voices
Asian Stories
Native Narratives
LGBTQ+ Pride
Best of Diverse Representation List
Honoring Indigenous Heritage Month
Movies and TV Shows with Arab Leads
Celebrate Hip-Hop's 50th Anniversary
"best of" lists.
Get age-appropriate ideas and inspiration for every interest:
Best Movies for Kids
Best TV for Kids
Best Streaming Picks for Kids
Best Games for Kids
Best Apps for Kids
Best Books for Kids
Best Podcasts for Kids
Best Websites for Kids
Best for Character Development for Kids
Best for Diversity for Kids
Best for Learning for Kids
Best Books for Fourth Graders
By fourth grade, 9- and 10-year-olds are not only devouring books, they're expanding their worldviews, too. They love reading about all kinds of families and kids in all kinds of situations and countries, living in their own time or other eras . We've selected some surefire titles in a variety of genres -- from mystery to mythology to middle school tales and more -- that we know click with kids at this age and stage of development. And some are series starts, so they keep on giving. Get ready to get hooked!
City Spies, Book 1
Diverse young, skilled misfits team up in exciting spy romp.
Clean Getaway
Boy and grandma's thrilling ride through U.S., family past.
The Crossover
Soaring, poignant, novel in verse hits all the right spots.
Front Desk, Book 1
Immigrant kid tackles racism, bullying in powerful tale.
Brilliantly written, inventive pre-LOTR tale.
The Lightning Thief: Percy Jackson and the Olympians, Book 1
Greek myths meet fast-paced adventure in boy-demigod tale.
Tween rescues refugees in moving magical realism tale.
Shuri: A Black Panther Novel, Book 1
Bold princess shines in African superhero adventure.
Tales of a Fourth Grade Nothing
Toddler antics bug brother, amuse readers in 1st Fudge book.
The War That Saved My Life
Abused girl finds courage, family in compelling WWII story.
When You Reach Me
Perfectly voiced, mysterious sci-fi coming-of-age tale.
"Who Could That Be at This Hour?": All the Wrong Questions, Book 1
Snicket in fine form as a 12-year-old solving noir mystery.
As Brave As You
Poignant summer adventure brims with family love and hope.
Becoming Kareem: Growing Up On and Off the Court
Thoughtful memoir by basketball star and civil rights icon.
Becoming Muhammad Ali
Lyrical novel traces childhood, evolution of sports legend.
Soccer player faces divorce, bullies in fast-paced novel.
Brown Girl Dreaming
Captivating poems depict coming-of-age in tumultuous 1960s.
Count Me In
Powerful, appealing story about 7th grader fighting racism.
The Ear, the Eye and the Arm
Amazing adventure about siblings lost in a future Zimbabwe.
Echo Mountain
Girl finds her strengths in rich, poignant Depression tale.
Other great lists from our editors
Funny Books for Kids
Fantasy Books for Kids
Science Fiction Books
Mystery Books
Graphic Novels and Memoirs
How to Raise a Reader
How Comics Helped My Kid Love Reading
Help Your Kids Find Books with Diverse Characters

xoxoerinsmith
Best Realistic Fiction Books for 4th Grade Readers
Posted: November 17, 2023 | Last updated: November 17, 2023
Welcome to a world of imagination and wonder, where stories come alive and transport us to captivating realms. For 4th graders, realistic fiction opens doors to explore everyday life while engaging with relatable characters and situations. This genre not only entertains but also fosters empathy, critical thinking, and a deeper understanding of the world. Here, we've curated a list of 25 realistic fiction books ideal for fourth graders, promising adventure, emotions, and valuable life lessons.
What is Realistic Fiction?
Realistic fiction is a genre that encompasses stories set in a world that mirrors our own reality. It's characterized by narratives that could happen in real life, featuring believable events, settings, and characters. Here are key elements that define realistic fiction:
Real-Life Setting
Authentic Settings: The story takes place in settings that exist in the real world, whether it's a city, town, school, or neighborhood. These settings are recognizable and relatable to readers.
Plausible Events
Believable Plot: The events and occurrences in the story are plausible and could happen in real life. While they might be fictional, they remain within the realm of possibility without fantastical or supernatural elements.
Everyday Characters and Situations
Realistic Characters: Protagonists and supporting characters resemble people we might encounter in our lives. They have flaws, emotions, and complexities that make them relatable.
Everyday Situations: The storyline of realistic fiction books revolve around everyday life events, challenges, and relationships. It could be about family dynamics, friendships, school experiences, or personal growth.
Exploration of Themes and Issues
Tackling Real Issues: Realistic fiction books often deal with real-world issues or themes such as identity, friendship, bullying, social issues, loss, or personal growth.
Reflecting Society: It reflects the societal norms, values, and challenges of the time or community it represents. These themes provide opportunities for readers to relate and learn about themselves and the world.
Absence of Supernatural Elements
No Fantasy or Magical Elements: Unlike fantasy or science fiction genres, realistic fiction books do not involve supernatural occurrences, magic, or fantastical creatures. Realistic fiction books remain firmly grounded in the real world and can be based on historic events..
Emotional Resonance
Emotional Depth: Realistic fiction stories often evoke genuine emotions in readers by portraying realistic emotional experiences and reactions.
Realistic fiction serves as a bridge between the reader's world and the fictional narrative, allowing them to engage deeply with characters and situations that reflect their own reality or that of others. It encourages empathy, understanding, and critical thinking by presenting relatable scenarios and characters within the bounds of the known world.
How to Select a Great Book for Realistic Fiction:
Selecting books for fourth graders involves considering their developmental stage, interests, and reading proficiency. Here are some tips to help choose engaging and suitable books:
Consider Reading Level and Interests  
Reading Level: Look for books that align with their reading abilities. Check for recommended age ranges, Lexile levels, or ask their teacher or librarian for guidance.
Interests: Consider their hobbies, passions, or favorite topics. Whether it's mysteries, adventures, animals, or sports, finding books that resonate with their interests can make reading more enjoyable.
Diversity in Themes and Characters
Diverse Characters: Seek books that feature a main character and supporting characters from various backgrounds, cultures, and experiences. It fosters empathy and broadens their worldview.  
Themes: Look for books that touch on different themes like friendship, family, overcoming challenges, or self-discovery. This variety keeps reading engaging and thought-provoking.
Series and Standalone Books
Series: For avid readers, series books can be captivating. Introduce them to well-loved series with characters that grow and evolve across multiple books.
Standalone Books: Standalone stories offer a complete narrative in one book, providing a satisfying reading experience.
Engaging Formats
Illustrated Books: For younger readers or those transitioning to longer texts, illustrated books or graphic novels can be visually appealing and help with comprehension.
Interactive Books: Books with puzzles, activities, or interactive elements can keep them engaged and make reading a fun experience.
Check Reviews and Recommendations
Reviews: Look for reviews from educators, parents, or reputable book lists for recommendations. Websites like Goodreads often provide insights into a book's content and suitability.
Personal Recommendations: Consult librarians, teachers, or parents of children with similar reading interests for personalized suggestions.
Remember, the goal is to nurture a love for reading and encourage exploration. Offering a mix of challenging and enjoyable books helps develop their reading skills while fostering a lifelong passion for stories and learning.
Great Book Recommendations for Realistic Fiction for 4th Grade Students:
A boy called bat.
This sweet and thoughtful novel chronicles Bat's experiences and challenges at school with friends and teachers and at home with his sister and divorced parents.  Bat is the main characters nickname and as a kid on the autism spectrum and he falls in love with the baby skunk and they are a perfect pair. This trilogy is a proven winner in the home and classroom-kids love these short illustrated young middle grade books. The trilogy is A Boy Called Bat, Bat and the Waiting Game, and Bat and the End of Everything.
A Long Pitch Home
A sensitive and endearing and powerful story about a young Pakistani immigrant adjusting to his new life in contemporary America. Ten-year-old Bilal liked his life back home in Pakistan. He was a star on his cricket team. But when his father suddenly sends the family to live with their aunt and uncle in a new town in America, nothing is familiar. While Bilal tries to keep up with his cousin Jalaal by joining a baseball league and practicing his English, he has a hard time adjusting and wonders when his father will join the family in Virginia navigating being a new student. 
A Long Walk to Water
 This #1 New York Times bestselling novel is a powerful tale of perseverance and hope. A Long Walk to Water begins as two stories, told in alternating sections, about two eleven-year-olds in Sudan, a girl in 2008 and a boy in 1985. The girl, Nya, is fetching water from a pond that is two hours' walk from her home: she makes two trips to the pond every day. The boy, Salva, becomes one of the "lost boys" of Sudan, refugees who cover the African continent on foot as they search for their families and for a safe place to stay. Enduring every hardship from loneliness to attack by armed rebels to contact with killer lions and crocodiles, Salva is a survivor, and his great story goes on to intersect with Nya's in an astonishing and moving way.
Because of Winn-Dixie by Kate DiCamillo
One summer's day, ten-year-old India Opal Buloni goes down to the local supermarket for some groceries-and comes home with a dog. But Winn-Dixie is no ordinary dog. It's because of Winn-Dixie that Opal begins to make friends. And it's because of Winn-Dixie that she finally dares to ask her father about her mother, who left when Opal was three. In fact, as Opal admits, just about everything that happens that summer is because of Winn-Dixie.  Even after 20 years in print, this is still one of the best books for readers of all ages to return to time and time again. A heartwarming tale of a young girl named Opal and her unique bond with a stray dog named Winn-Dixie, exploring themes of friendship and community.
Crossover By Kwame Alexander
The film version and series is streaming now on Disney+. The Newbery Medal winner and Coretta Scott King Award–winning middle grade bestseller! Basketball and heartache share the court in this slam-dunk novel.  12-year old Josh Bell. He and his twin brother Jordan are awesome on the court.  But Josh has more than basketball in his blood. He's got mad beats, too, that tell his family's story in verse, in this fast and furious middle grade novel of family and brotherhood from Kwame Alexander. This story is written in a new way of prose and is great for even the reluctant reader.
Esperanza Rising by Pam Muñoz Ryan
Follow Esperanza's journey from privilege to hardship in 1930s Mexico to a farm labor camp in California, showcasing resilience and the pursuit of the American Dream.  Esperanza thought she'd always live a privileged life on her family's ranch in Mexico. She'd always have fancy dresses, a beautiful home filled with servants, and Mama, Papa, and Abuelita to care for her. But a sudden tragedy forces Esperanza and Mama to flee to California and settle in a Mexican farm labor camp. Esperanza isn't ready for the hard work, financial struggles brought on by the Great Depression, or lack of acceptance she now faces. When Mama gets sick and a strike for better working conditions threatens to uproot their new life, Esperanza must find a way to rise above her difficult circumstances--because Mama's life, and her own, depend on it.
The nine Little House books have been cherished by generations of young people as both a unique glimpse into America's frontier history and as heartwarming, unforgettable stories. The Little House series has captivated millions of readers with its depiction of life on the American frontier.
While Laura Ingalls grows up on the prairie, Almanzo Wilder is living on a big farm in New York State. Here Almanzo and his brother and sisters help with the summer planting and fall harvest. In winter there is wood to be chopped and great slabs of ice to be cut from the river and stored. Time for fun comes when the jolly tin peddler visits, or best of all, when the fair comes to town.
Fish in a Tree by Lynda Mullaly Hunt
Join Ally, a dyslexic student, as she discovers her strengths and talents with the help of a supportive teacher and friends, celebrating uniqueness, character traits and perseverance.  She discovers that there's a lot more to her-and to everyone-than a label, and that great minds don't always think alike.  The author of the beloved heartfelt story gives readers an emotionally-charged, uplifting novel that will speak to anyone who's ever thought there was something wrong with them because they didn't fit in.
Fourth Grade Rats
Fourth graders are tough. They aren't afraid of spiders. They say no to their moms. They push first graders off the swings. And they never, ever cry. Suds knows that now he's in fourth grade, he's supposed to be a rat. But whenever he tries to act like one, something goes wrong. Can Suds' friend Joey teach him to toughen up... or will Suds remain a fourth-grade wimp? Now with brand-new illustrations, this sequel to Jerry Spinelli's Third Grade Angels is a classic story of fitting in (or not) and friendship. Even reluctant readers will want to add this to their reading list asap!
From the Desk of Zoe Washington
From debut author Janae Marks comes a captivating story full of heart, as one courageous girl questions assumptions, searches for the truth, and does what she believes is right thing-even in the face of great opposition. Zoe Washington isn't sure what to write. What does a girl say to the father she's never met, hadn't heard from until his letter arrived on her twelfth birthday, and who's been in prison for a terrible crime? A crime he says he never committed. Could Marcus really be innocent? Zoe is determined to uncover the truth. Even if it means hiding his letters and her investigation from the rest of her family.  This is one of my favorite books of all time and a good book to read aloud for 4th grade up through middle school chapter books too.
Front Desk by Kelly Yang
Tang has a lot of secrets. Number 1: She lives in a motel, not a big house. Every day, while her immigrant parents clean the rooms, ten-year-old Mia manages the front desk of the Calivista Motel and tends to its guests.Number 2: Her parents hide immigrants. And if the mean motel owner, Mr. Yao, finds out they've been letting them stay in the empty rooms for free, the Tangs will be doomed.Number 3: She wants to be a writer. But how can she when her mom thinks she should stick to math because English is not her first language?It will take all of Mia's courage, kindness, and hard work to get through this year. Will she be able to hold on to her job, help the immigrants and guests, escape Mr. Yao, and go for her dreams?  This first book in this series is a must read for students to discuss cultural diversity, immigration, and how to be a good friend. 
Hate U Give by Angie Thomas
Sixteen-year-old Starr Carter moves between two worlds: the poor neighborhood where she lives and the fancy suburban prep school she attends. The uneasy balance between these worlds is shattered when Starr witnesses the fatal shooting of her childhood best friend Khalil at the hands of a police officer. Khalil was unarmed. Soon afterward, his death is a national headline. Some are calling him a thug, maybe even a drug dealer and a gangbanger. Protesters are taking to the streets in Khalil's name. Some cops and the local drug lord try to intimidate Starr and her family. What everyone wants to know is: what really went down that night? And the only person alive who can answer that is Starr.
But what Starr does-or does not-say could upend her community. It could also endanger her life. This is a great realistic fiction book for advanced readers to discuss topics of violence, community, and police brutality.
Hello Universe
Newbery winners Medalist Erin Entrada Kelly's Hello, Universe is a funny and poignant neighborhood story about unexpected friendships. Told from four intertwining points of view-two boys and two girls-the novel celebrates bravery, being different, and finding your inner bayani (hero). Readers will be instantly engrossed in this relatable neighborhood adventure and its eclectic cast of misfits.
It's Like This, Cat
This 1964 Newbery Award-winning tale recaptures the excitement and challenges of growing up in the big city. After another fight with Pop, 14-year-old Dave storms out of their apartment and nearly gets hit by a car. Kate, the local cat lady, comes to the rescue, and Dave returns home with an ally: Cat, the stray tom that becomes Dave's confidante and his key to new friendships and experiences. Cat inadvertently leads Dave to Tom, a troubled 19-year-old who needs help, and Mary, a shy girl who opens Dave's eyes and ears to music and theater. 
Just a Drop of Water
This touching 4th grade level and above story explores what it mean to have real friends, how you should react to a bully, and makes the events of September 11th, 2001 personal.  In this story about growing up in a difficult part of America's history, Jake Green is introduced as a cross country runner who wants to be a soldier and an American hero when he grows up.
From renowned Newbery-winning author Jerry Spinelli comes a powerful story about how not fitting in just might lead to an incredible life. This classic book is perfect for fans of Gordon Korman and Carl Hiaasen. Just like other kids, Zinkoff rides his bike, hopes for snow days, and wants to be like his dad when he grows up. But Zinkoff also raises his hand with all the wrong answers, trips over his own feet, and falls down with laughter over a word like "Jabip." Other kids have their own new word to describe him, but Zinkoff is too busy to hear it. He doesn't know he's not like everyone else. And one winter night, Zinkoff's differences show that any name can someday become "hero."
This timely, honest graphic novel about starting over at a new school where diversity is low and the struggle to fit in is real, from award-winning author-illustrator Jerry Craft. Seventh grader Jordan Banks loves nothing more than drawing cartoons about his life. But instead of sending him to the art school of his dreams, his parents enroll him in a prestigious private school known for its academics, where Jordan is one of the few kids of color in his entire grade. As he makes the daily trip from his Washington Heights apartment to the upscale Riverdale Academy Day School, Jordan soon finds himself torn between two worlds-and not really fitting into either one. Can Jordan learn to navigate his new school culture while keeping his neighborhood friends and staying true to himself? This middle grade graphic novel is an excellent choice for tween readers, including for summer reading.
Number the Stars
Through the eyes of ten-year-old Annemarie, we watch as the Danish Resistance smuggles almost the entire Jewish population of Denmark, nearly seven thousand people, across the sea to Sweden. The heroism of an entire nation reminds us that there was pride and human decency in the world even during a time of terror and war.A modern classic of historical fiction, Number the Stars has won generations of fans and continues to speak to today's readers. 
One and Only Ivan
The #1 New York Times bestselling and Newbery Award-winning novel The One and Only Ivan is now a major motion picture streaming on Disney.  This unforgettable novel from renowned author Katherine Applegate celebrates the transformative power of unexpected friendship. Inspired by the true story of a captive gorilla known as Ivan, this illustrated book is told from the point of view of Ivan himself. 
Having spent twenty-seven years behind the glass walls of his enclosure in a shopping mall, Ivan has grown accustomed to humans watching him. He hardly ever thinks about his life in the jungle. Instead, Ivan occupies himself with television, his friends Stella and Bob, and painting. But when he meets Ruby, a baby elephant taken from the wild, he is forced to see their home, and his art, through new eyes.
In the tradition of timeless stories like Charlotte's Web and Stuart Little, Katherine Applegate blends humor and poignancy to create an unforgettable story of friendship, art, and hope.
One Crazy Summer
In this Newbery Honor novel, New York Times bestselling author Rita Williams-Garcia tells the story of three sisters who travel to Oakland, California, in 1968 to meet the mother who abandoned them. A strong option for summer reading-take this book along on a family road trip or enjoy it at home.  In One Crazy Summer, eleven-year-old Delphine is like a mother to her two younger sisters, Vonetta and Fern. She's had to be, ever since their mother, Cecile, left them seven years ago for a radical new life in California. But when the sisters arrive from Brooklyn to spend the summer with their mother, Cecile is nothing like they imagined.  While the girls hope to go to Disneyland and meet Tinker Bell, their mother sends them to a day camp run by the Black Panthers. Unexpectedly, Delphine, Vonetta, and Fern learn much about their family, their country, and themselves during one truly crazy summer.
This Newbery Honor Book is a heartfelt and witty story about feeling different and finding acceptance -- beyond the rules.  Twelve-year-old Catherine just wants a normal life. Which is near impossible when you have a brother with autism and a family that revolves around his disability. She's spent years trying to teach David the rules from "a peach is not a funny-looking apple" to "keep your pants on in public" -- in order to head off David's embarrassing behaviors.  But the summer Catherine meets Jason, a surprising, new sort-of friend, and Kristi, the next-door friend she's always wished for, it's her own shocking behavior that turns everything upside down and forces her to ask: What is normal?
Sarah Plain and Tall
This beloved Newbery Medal–winning book is the first of five books in Patricia MacLachlan's chapter book series about the Witting family. Set in the late nineteenth century and told from young Anna's point of view, Sarah, Plain and Tall tells the story of how Sarah Elisabeth Wheaton comes from Maine to the prairie to answer Papa's advertisement for a wife and mother. Before Sarah arrives, Anna and her younger brother Caleb wait and wonder. Will Sarah be nice? Will she sing? Will she stay?
This children's literature classic is perfect for fans of historical fiction, and timeless stories using rich and beautiful language. Sarah, Plain and Tall gently explores themes of abandonment, loss and love.
Save me a Seat
Joe and Ravi might be from very different places, but they're both stuck in the same place: SCHOOL.  Joe's lived in the same town all his life and was doing just fine until his best friends moved away and left him on his own. Ravi's family just moved to America from India, and he's finding it pretty hard to figure out where he fits in.  Joe and Ravi don't think they have anything in common -- but soon enough they have a common enemy (the biggest bully in their class) and a common mission: to take control of their lives over the course of a single crazy week.
Shadow Jumper
The truth is out there somewhere . . . but how far is Jack willing to jump to find it? Jack Phillips's allergy to sunshine confines him to the shadows, leaving him lonely and at risk of life-threatening burns every time he steps into the light. Shadow jumping on the rooftops at dusk makes him feel alive. And free. But Jack's condition is suddenly worse than ever and only his missing scientist dad can save him. As Jack and his new friend, Beth, begin their frantic search and delve into his dad's past for clues, they have no idea what they are about to uncover. Shocking rumors and dark secrets bombard them at every turn. Jack is brave on the roofs. But can he find the courage to face the truth? A story about friendship, family, loss, bravery and overcoming adversity.
The Girl Who Drank the Moon
With more than a million copies sold, Newbery Medal winner The Girl Who Drank the Moon is a must-read for fans of classic children's literature or timeless fantasy fables.
Every year, the people of the Protectorate leave a baby as an offering to the witch who lives in the forest. They hope this sacrifice will keep her from terrorizing their town. But the witch in the Forest, Xan, is kind. She shares her home with a wise Swamp Monster and a Perfectly Tiny Dragon. Xan rescues the children and delivers them to welcoming families on the other side of the forest, nourishing the babies with starlight on the journey.
The Family Under the Bridge
The heartwarming and memorable Newbery Honor-winning book about finding family in the unlikeliest places, featuring artwork by beloved illustrator Garth Williams. This classic middle grade novel is a welcome and meaningful read, especially at Christmastime. Armand, an old man living on the streets of Paris, relishes his solitary life in the beautiful city. He is happy with his carefree existence, begging and doing odd jobs to keep himself warm and fed. With simple pleasures and no cares, what more could he need? Then one day just before Christmas, Armand returns to his favorite spot beneath the bridge to find three cold and hungry children. Although he has no interest in children, Armand soon finds himself caring for the small family. It does not take Armand very long to realize that he must do whatever it takes to get them a real home. 
The Lemonade Crime
Friends, justice, and . . . lemonade? Evan and Jessie are hot on the trail of the missing lemonade-stand money. Follow this brother-sister duo as they take justice into their own hands and explore the meaning of fairness, integrity, and repairing relationships on the playground and in business in this installment of the award-winning Lemonade War series.Evan Treski thinks fourth grader Scott Spencer is their prime suspect, so he challenges him to a game of basketball. But his little sister Jessie disagrees. Her solution? Turn the playground into a full-blown courtroom with a judge, jury, witnesses . . . and surprising consequences.
The Parker Inheritance
When Candice finds a letter in an old attic in Lambert, South Carolina, she isn't sure she should read it. It's addressed to her grandmother, who left the town in shame. But the letter describes a young woman. An injustice that happened decades ago. A mystery enfolding its writer. And the fortune that awaits the person who solves the puzzle.So with the help of Brandon, the quiet boy across the street, she begins to decipher the clues. The challenge will lead them deep into Lambert's history, full of ugly deeds, forgotten heroes, and one great love; and deeper into their own families, with their own unspoken secrets. 
The Perfect Score
From the beloved author of Because of Mr. Terupt and its sequels comes The Perfect Score, a new middle-grade school story with a very special cast of unforgettable characters who discover that getting the perfect score-both on the test and in life-is perhaps not so perfect after all.
Where the Red Fern Grows
Read the beloved classic that captures the powerful bond between man and man's best friend.Billy has long dreamt of owning not one, but two, dogs. So when he's finally able to save up enough money for two pups to call his own-Old Dan and Little Ann-he's ecstatic. It doesn't matter that times are tough; together they'll roam the hills of the Ozarks.
A touching, New York Times–bestselling story about a girl and her dog, perfect for young animal lovers.
Eleven-year-old Charlie Reese has been making the same secret wish every day since fourth grade. She even has a list of all the ways there are to make the wish, such as cutting off the pointed end of a slice of pie and wishing on it as she takes the last bite. But when she is sent to the Blue Ridge Mountains of North Carolina to live with family she barely knows, it seems unlikely that her wish will ever come true. That is until she meets Wishbone, a skinny stray dog who captures her heart, and Howard, a neighbor boy who proves surprising in lots of ways. Suddenly Charlie is in serious danger of discovering that what she thought she wanted may not be what she needs at all.
"Wonder" by R.J. Palacio
 A moving narrative about Auggie, a boy with a facial deformity, navigating through the challenges of fitting in at a new school, emphasizing kindness and acceptance.
The power of realistic fiction lies in its ability to resonate deeply with young readers, advanced readers, and the entire family, inviting them into worlds both familiar and unknown. These 25 books offer a tapestry of emotions, lessons, and adventures, providing fourth graders with a diverse range of stories to explore. Through these narratives, children can develop empathy, broaden their perspectives, and discover the essence of resilience and compassion. Let these books be companions on the journey of imagination and growth, leaving an indelible mark on young hearts and minds.
More for You
Sen. Mike Lee calls for investigation of J6 committee after tapes released: 'Deliberately hid from us'
Warren Buffett Says Poor People Waste Money On These 12 Things
Meteorologists Just Released Snowfall Predictions For This Winter—Here's Where Flakes Are Most Likely to Fly
Take It from the Tinkersons by Bill Bettwy
COVID Map Shows US Regions With Higher Case Levels
Video of Russia's latest Lancet drone striking a US Bradley IFV shows how the weapon has been adapted to evade Ukrainian defenses
'Extremely unusual': CNN data reporter on new polling ahead of 2024 election
When should older drivers have to stop driving?
The Best Anti-Aging Serums I've Tried In My 10 Years as a Beauty Editor
Should You Cover Your Turkey With Foil While It Is Cooking?
My soon-to-be ex-husband placed his money in a trust before we married, and used it to buy properties. Am I entitled to any of these?
The US Army is having a hard time recruiting. Now it's asking soldiers dismissed for refusing the COVID-19 vaccine to come back.
New January 6 Videos Praised by Republicans: 'Narrative Has Crumbled'
Joe Burrow ruled out for season as NFL investigates how Bengals reported the quarterback's injury
Zits by Jeremy Scott and Jim Borgman
Pluggers by Rick McKee
Iceland's Mount Hekla erupts after 100 years
Abe Stoklasa, Nashville Musician and Songwriter, Dies at 38
Doonesbury by Garry Trudeau
I Walked 20k Steps a Day for a Month. The Results Transformed Me
Whether you're looking to challenge voracious readers or intrigue more reluctant students, a diversified library filled with compelling, engaging texts is an essential part of any classroom. The titles in this collection have been carefully chosen by Scholastic Editors to specifically meet the needs of fourth grade learners.
For instance, The Bad Guys is a hilarious graphic novel  series about a misfit crew that often fails miserably when trying so hard to be good. These are titles that reluctant or voracious readers will be sure to laugh their way through. The engaging text and fun graphics will be appealing and relevant to your students. There's also Who Would Win?: Killer Whale vs. Great White Shark   — a nonfiction book that showcases facts about mighty animals. Your student will love the full-color pictures and easy-to-read scientific facts. 
Filled with award-winners, favorite authors, beloved characters, and engaging fiction and nonfiction titles across a wide range of reading levels, these texts will keep students reading while also challenging them to think more deeply and make more complex connections with the books they love. 
Shop these noteworthy books below! You can find all books and activities at  The Teacher Store .
Differentiated Teaching
The 20 Best Books for 4th Graders
Ever struggle to find the best books for 4th graders in your classroom? Whether it is a read-aloud, novel study, or independent reading, it can be challenging to find quality novels with engaging storylines that support deep conversation and critical thinking about the text. That's why I compiled this list of the 20 best books for fourth grade.
What you'll find on this page:
Buy them for your classroom library. Add them to your read-aloud list. Build them into novel studies during ELA, or just use them for an independent study. These 20 novels are amazing reads for your fourth-grade readers.
To help you determine which books are the best fit for your class, I shared a short summary of the plot. I also shared links to the trifold novel study pack to help save you prep time. ( Read more about what a trifold novel study is here. )
I've included a variety of 4th grade level books for your below, on-level, and advanced readers. I know your fourth graders will love these great stories and you'll be ready to rock your year with a great 4th grade book list!
This post contains affiliate links. While it doesn't cost you any more to purchase books via the links provided, I earn a small commission from purchases.
1. Island of the Blue Dolphins by Scott O'Dell
Out of all the 4th grade level books on this list, this one is my favorite. I can still remember reading it as a kid, and it was just as good when I picked it back up as an adult.
Here's a quick overview of the plot:
After being left behind when her community leaves their island village, a young girl named Karana must display courage and learn to survive alone.
With lots of adventure, some heartbreak, and great descriptive language, this novel will capture the imagination of your students. An added bonus is that the text is based on a true story, giving plenty of opportunities for discussion.
Reading Level:
Buy the book: Island of the Blue Dolphins
Get the No Prep Novel Study: Island of the Blue Dolphins Novel Study
2. From the Mixed-Up Files of Mrs. Basil E. Frankweiler by E.L. Konigsburg
Another personal favorite when it comes to books for 4th graders goes way back to my childhood, this novel is the adventure and independence that every kid wishes to have to have without the dangers that would come along with it!
Students follow Claudia and her little brother as they decide to run away from home and live in the Metropolitan Museum of Art in New York City.
Read how they carefully avoid detection by the museum security, manage their day-to-day existence (including budgeting), and even end up solving a mystery along the way!
Buy the book: From the Mixed-Up Files of Mrs. Basil E. Frankweiler
Get the No Prep Novel Study: From the Mixed-Up Files of Mrs. Basil E. Frankweiler Novel Study
3. Hatchet by Gary Paulsen
In my experience, all the students who read this book end up loving it. In fact, it is consistently selected as a favorite book when we do our book showdown at the end of each year.
After surviving a plane crash in the rugged wilderness of Canada, Brian is in the fight of his life. This story is the ultimate in survival fiction as students follow Brian's transformation from a scared, unsure boy to a strong, independent survivor. From making
From creating a fire to gathering food, Brian makes a lot of mistakes in his quest to survive, and Paulsen's writing captures the imagination of readers pulling them into Brian's journey.
Buy the book: Hatchet
Get the No Prep Novel Study: Hatchet Novel Study
4. Wonder by R. J. Palacio
This is such an amazing book for kids because it focuses on looking beyond our differences to see what is truly important…and couldn't we use more of that in the world today!
The story of a young boy named Auggie who was born with a facial deformity, Wonder weaves together a story of how he sees the world and the world sees him as he transitions into public school.
The author's writing helps readers examine Auggie's experiences from several lenses, and there are so many great opportunities for discussion about respecting individual differences, kindness and growing up.
Recently made into a movie, this book has truly become an instant classic that your 4th graders will love to read.
Buy the book: Wonder
Get the No Prep Novel Study: Wonder Novel Study
5. James & the Giant Peach by Roald Dahl
No list of books for 4th graders would be complete without at least one novel by Dahl, and James & the Giant Peach is sure to please.
Centered around the adventures of James Henry Trotter, this spectacular fantasy novel takes place on (and inside of) a giant peach as it travels across the countryside and further!
With a host of supporting characters that are all insects with a variety of hilarious quirks, your students are sure to get a giggle from this silly story.
Buy the book: James & the Giant Peach
Get the No Prep Novel Study: James & the Giant Peach Novel Study
6. Sideways Stories from Wayside School by Louis Sachar
This one is a slightly easier read than some of the others on this list, but when it comes to engaging readers it should be #1. Each chapter shares the story from inside the classroom on the 30th floor of Wayside School.
With a wacky host of characters and a school that was built sideways (with one class on each floor), your students are sure to get a giggle out of the zany things that go on here!
While it isn't the deepest plotline ever, it is a great opportunity to discuss character traits, make inferences, and so many other important reading comprehension skills.
Buy the book: Sideways Stories from Wayside School
Get the No Prep Novel Study: Sideways Stories from Wayside School Novel Study
7. Frindle by Andrew Clements
If you ask my students, this would be a title that is a must-have for any list of books for 4th graders!
After a little too much time doing dictionary work, Nick Allen decides to take matters into his own hands and invent a new word. Of course, his teacher doesn't take too kindly to this act of rebellion, and students spend the book experiencing the tension that results from this conflict
A great story that really helps students dive deep into conflict and the protagonist-antagonist relationship, Frindle is a realistic fiction novel you will love reading with your students.
Just be prepared. By the time your students finish the text, you might be hearing students using "frindle" in your room!
Buy the book: Frindle
Get the No Prep Novel Study: Frindle Novel Study
8. Snow Treasure by Marie McSwigan
If you want to teach social studies through language arts, here's a great historical fiction book to begin discussing world history.
Based on a true story, this book is about the adventures of a group of children living in Norway during World War II.
Your students will love following the suspenseful adventures of Peter and his friends as they work against the Nazi regime to smuggle $9 million in gold right past their noses. This heroic tale is a great way to link social studies and reading.
Buy the book: Snow Treasure
Get the No Prep Novel Study: Snow Treasure Novel Study
9. Save Me a Seat by Gina Weeks & Gita Varadarajan
This is a newer novel, but it is a great book that is written on a 4th grade reading level. The plot is a great opportunity to talk about friendship and kindness.
The story jumps back and forth from the point of view of Ravi, a new student, and Joe, who struggles with sensory processing.
While the boys initially don't think they have anything in common, they come to discover they aren't that different after all.
A great novel for talking about learning differences, fitting in, and avoiding assumptions.
With likable characters and situations that could be happening in your own school or classroom, Save Me a Seat is sure to be a winner with your fourth graders.
Buy the book: Save Me a Seat
Get the No Prep Novel Study: Save Me a Seat Novel Study
10. Mr. Popper's Penguins by Richard & Florance Atwater
This story about Mr. Popper and his troop of penguins is the funny tale of an unusual man and his even more unusual pets. The story follows Mr. Popper as he
The story follows Mr. Popper after his life is turned upside down when he receives a penguin from the South Pole. From figuring out how to care for a penguin to having his own traveling troop of penguin performers, this book is sure to entertain.
Lots of enriching vocabulary along with opportunities to discuss reading comprehension skills- like cause and effect, inferencing, and character traits – makes this book a winner for a winter book study or read-aloud.
Buy the book: Mr. Popper's Penguins
Get the No Prep Novel Study: Mr. Popper's Penguins Novel Study
11. Pippi Longstocking by Astrid Lindgren
A classic tale about an unusual girl who forges her own way in the world, Pippi Longstocking is a personal favorite of mine that always captures the attention of my students.
When Pippi moves into the old, abandoned house next door to Tommy and Annika, they're excited for a playmate. Little do they know the adventures that will soon unfold. With her monkey and horse by her side, Pippi turns life in their neighborhood (and community) upside down in this hilarious tale.
By the end of the book, your students will be wishing they had a friend like Pippi and be begging to read the rest of the series.
Below Level
Guided Reading: O
Buy the book: Pippi Longstocking
Get the No Prep Novel Study: Pippi Longstocking Novel Study
12. The Miraculous Journey of Edward Tulane by Kate DiCamillo
This is the story of a well-loved china bunny who is quite full of himself early on but ends up on the adventure of a lifetime that changes him. Through these experiences, Edward becomes cynical and begins to doubt whether love exists, and students are guided through his inner thoughts as he is lost or left behind time and again.
Full of emotion and told from Edward's point of view, the novel has many twists and turns as well as some heartbreak. Throughout his many misadventures, students will have many opportunities to explore character change and relationships.
A beautifully written story that touches both the heart and imagination, The Miraculous Journey of Edward Tulane is a true star among novels for this age group.
Buy the book: The Miraculous Journey of Edward Tulane
Get the No Prep Novel Study: The Miraculous Journey of Edward Tulane Novel Study
13. The Wild Robot by Peter Brown
This is the story of Roz, a robot who accidentally ends up stranded on an uninhabited island. Over time Roz begins to learn from the creatures around her and even becomes the surrogate mother for an orphaned gosling. However, it takes quite some time for the natural world to accept her as one of their own.
The 2017 Global Read Aloud selection, this story is a great science fiction selection for fourth-grade students. While it is a relatively easy read that includes some illustrations, it is a story that many of the boys I work with absolutely loved, which can sometimes be a challenge to find.
Buy the book: The Wild Robot
Get the No Prep Novel Study: The Wild Robot Novel Study
14. Charlie & the Chocolate Factory by Roald Dahl
A classic tale that brings every child's fantasy to life, this is the story of Charlie Bucket. After winning a once in a lifetime contest to tour Willy Wonka's factory, Charlie is drawn into a world of wonder and imagination.
With vivid descriptions and silliness that only Dahl can bring to a children's novel, this story is a sure favorite. There are so many great opportunities to discuss character traits and practice visualization, inferring, and more.
While the text has some challenging vocabulary and made-up words (as do nearly all Dahl's books), the plotline draws readers in and encourages them to overcome these challenges because the story is just that good.
Buy the book: Charlie & the Chocolate Factory
Get the No Prep Novel Study: Charlie & the Chocolate Factory Novel Study
15. Sarah, Plain & Tall by Patricia MacLachlan
A historical fiction novel detailing life on the plains, Sarah Plain & Tall is a great novel for making cross-curricular connections with social studies and discussing westward expansion.
It is the story of Sarah, a woman who responds to an ad of a widower seeking a wife, and how she acclimates to life on the plains and two children. It is also the story of how the family adjusts to her after already losing their mother.
This is truly a sweet story and gives students so much to talk about. I highly recommend it for your fourth graders. (Just a word of warning – if you decide to show the movie after reading this one it has a pretty hardcore birth scene near the end. Preview it to make sure you feel it is appropriate before you show your class.)
Buy the book: Sarah, Plain & Tall
Get the No Prep Novel Study: Sarah, Plain & Tall Novel Study
16. Charlotte's Web by E.B. White
Another classic that is definitely a must-have for your classroom library and makes an amazing novel study is Charlotte's Web .
This is the story of a runty pig, named Wilbur, and his unlikely friendship with a spider who eventually saves him from slaughter.
With opportunities to discuss character traits and relationships, visualizing, and so many more important reading comprehension skills, this book is a winner for both the students and all those essential standards you're required to cover!
Buy the book: Charlotte's Web
Get the No Prep Novel Study: Charlotte's Web Novel Study
17. The Lemonade War by Jacqueline Davies
Another book for 4th graders that I would consider on the easier reading side is a story set to the backdrop of sibling rivalry. With a topic so many students can relate to, this realistic fiction is highly engaging for fourth graders.
The Lemonade War is the first book in this series. Students will love following the juicy drama between Evan and Jessie as they try to prove just who is the better at running a lemonade stand. With lots of ups and downs and plenty of opportunities for higher-level reading comprehension skills like inferencing, this novel is always a favorite in my classroom.
Buy the book: The Lemonade War
Get the No Prep Novel Study: The Lemonade War Novel Study
18. Shiloh by Phyllis Reynolds Naylor
Shiloh is the story of a boy and his dog…well, technically not HIS dog, but students discover that on their own while reading.
After seeing his neighbor abusing a dog, Marty discovers the pup has run away and decides to keep him. When his stern father discovers that he has the dog, things go from bad to worse leading Marty down some troublesome paths in his quest to protect his new best friend.
Along the way, he learns a lot about life and how things are never quite as simple as they seem.
Buy the book: Shiloh
Get the No Prep Novel Study: Shiloh Novel Study
19. Tales of a Fourth Grade Nothing by Judy Blume
Who could write a list of great novels for fourth grade and NOT include at least one Judy Blume book?
Seriously, she's a fabulous writer and has some great realistic fiction that is perfect for your students.
This is the story of Peter Hatcher and his little brother, Fudge. Despite everyone else finding Fudge adorable, Peter isn't smitten with his shenanigans…especially when Fudge eats his pet turtle!
Buy the book: Tales of a Fourth Grade Nothing
Get the No Prep Novel Study: Tales of a Fourth Grade Nothing Novel Study
20. The One and Only Ivan by K.A. Applegate
Great books for 4th graders offer opportunities to discuss unique points of view and engage in stories with more detailed plotlines. The One and Only Ivan is a great option if you're looking to build a deeper understanding of these skills in your students.
The story of a gorilla living in a roadside mall and arcade, Ivan has become accustomed to life behind glass. Instead, Ivan spends his time thinking about television, his friends Stella & Bob (an elephant and a dog), and art. Everything changes for Ivan upon the arrival of a new baby elephant, Ruby. As a result, Ivan's perspective on his world is turned upside down.
Buy the book: The One and Only Ivan
Get the No Prep Novel Study: The One and Only Ivan Novel Study
Ready to Plan Your 4th Grade Novel Unit?
I hope this list has sparked some ideas for books you can add to your classroom library and your next novel unit.
While you're here, grab your favorite books for 4th graders and my free novel study planning roadmap to get step-by-step support to plan a high-quality literature unit for your fourth-grade students whether you're in the classroom or homeschooling. Whether you're planning your first novel study or just looking for new ideas, you'll love this great tool.
Have enough books for 4th graders? Here are some additional reading lists for other grade levels.
Reader Interactions
Leave a reply cancel reply.
You must be logged in to post a comment.
Grades 6-12
School Leaders
Sign Up for Our Free Daily December Printables!
20 Fantastic Fourth Grade Chapter Books
Inspiring reads for a wonderful, diverse classroom library.
Fourth grade is a magical time for reading growth. With more profound themes and complex topics, chapter books for fourth graders can inspire and stretch our readers. What's more, these books promote strong comprehension and vocabulary development while challenging readers and keeping them engaged. In addition to realistic stories, these books offer a sprinkling of humor, fantasy, and historical fiction, reflecting the importance of reading for different purposes. With so many genres to choose from, we love the quality of these middle-grade chapter books. We guarantee you and your students will fall in love with these literary gems too.
(Just a heads up, WeAreTeachers may collect a share of sales from the links on this page. We only recommend items our team loves!)
1. Merci Suárez series by Meg Medina
We love the heart and humor in this award-winning series by Meg Medina. Merci is a sixth grade student who experiences the many changes that come with middle school. She navigates the difficult feelings of being different at her private school because she is on scholarship. She also grapples with changing family dynamics and tries to balance her own wants and needs with her family's expectations. Beautifully written and accessible, the series is a must-read for fourth graders. Bonus: Many readers will appreciate the inclusion of Spanish words woven throughout the story.
Buy it: Merci Suárez series at Amazon
2. Save Me a Seat by Sarah Weeks and Gita Varadarajan
Told from the perspective of two very different fifth grade boys, this chapter book for fourth graders will greatly resonate with readers. Joe and Ravi enter fifth grade with hope and expectations of how their year will go, only to be met with many obstacles, including the class bully, Dillon. As they confront him together, the boys connect over the course of their first week at school. The story thoughtfully addresses stereotypes and celebrates important differences in identity.
Buy it: Save Me a Seat at Amazon
3. Matilda by Roald Dahl
Delightfully clever and original, Matilda is a true classic that your fourth graders will love. Precocious young Matilda, who read Great Expectations at the age of 4, tries to use brainpower to outsmart and withstand her dreadful family. Caught in the crosshairs of the horrifying headmistress Miss Trunchbull, she seeks support and guidance from her loving and kind teacher Miss Honey. This hilarious and insightful story will hold a special place in readers' hearts.
Buy it: Matilda at Amazon
4. The Lemonade War series by Jacqueline Davies
Readers will enjoy these compelling, realistic chapter books for fourth graders about sibling relationships and discovering our own personalities. Jessie understands the world through math and logic, while her brother Evan understands people. Although they see the world differently, both have the same goal of selling the most lemonade before school starts.
Buy it: The Lemonade War series at Amazon
5. Front Desk series by Kelly Yang
This beautiful and powerful series will make a great addition to your fourth grade reading list. Tackling challenging topics like racism, immigration, and poverty, the books expose readers to these important issues. Based on her own childhood experience, author Kelly Yang shares the complex struggles Mia and her family face with honesty and understanding.
Buy it: Front Desk series at Amazon
6. The One and Only Ivan by Katherine Applegate
Beautifully told, this Newbery winner is a must-read. As a captive gorilla, Ivan's life purpose is to entertain visitors at the mall where he lives. He's content enough to enjoy TV and treats until a young elephant named Ruby arrives and changes everything. Remembering the past and imagining a better future, Ivan makes a promise to Ruby to change their fate. The epic tale is full of longing and hope, showing us the power of friendship.
Buy it: The One and Only Ivan at Amazon
7. Fudge series by Judy Blume
Our list of chapter books for fourth graders would not be complete without a series by the iconic Judy Blume. Her spot-on portrayal of sibling relationships and the common troubles and fears kids experience hits the mark time and time again. Readers can enjoy five unique stories told from different perspectives with the same great premise. Can't get enough of Judy Blume? Check out our list of Judy Blume books  for more recommendations!
Buy it: Fudge series at Amazon
8. Clean Getaway by Nic Stone
"Scoob" and his G-ma go on an unforgettable road trip that reveals important truths about the past and their lives along the way. The emotional story is engaging and fast-moving, sure to capture readers' attention while giving them an important look at the Civil Rights Movement. It shines a light on many difficult topics including racism and segregation in an accessible way that will inform and entertain readers.
Buy it: Clean Getaway at Amazon
9. Whatever After series by Sarah Mlynowski
Readers will fall in love with this fun, creative series, which offers a twist on the traditional fairy tales we know and love. Abby and Jonah "fall" into the different tales through a magic mirror and sort out things that go awry. With an emphasis on empowerment and endless adventures to entertain us, these chapter books for fourth graders will surely be a hit.
Buy it: Whatever After series at Amazon
10. Because of Winn-Dixie by Kate DiCamillo
Author Kate DiCamillo explores the bittersweet nature of life in this wonderful story. Ten-year-old Opal experiences loneliness, longing, and finding connection in a new town where her dad is a preacher. When stray dog Winn-Dixie comes into her life by chance, new relationships and opportunities open up, helping her make sense of the past. Sometimes it seems that the "whole world has an aching heart," but DiCamillo trusts readers to have the emotional maturity to deal with difficult topics. This chapter book for fourth graders would also make a beautiful read-aloud.
Buy it: Because of Winn-Dixie at Amazon
11. The Phantom Tollbooth by Norton Juster
Be sure to introduce your fourth graders to this one-of-a-kind classic. A mysterious tollbooth changes everything for Milo, and his perspective on life will never be the same. Philosophical yet approachable, we guarantee your students won't have read anything like it.
Buy it: The Phantom Tollbooth at Amazon
12. The Smartest Kid in the Universe series by Chris Grabenstein
On a mission to save his school, 12-year-old Jake finds some jelly beans that turn him into a genius. Can he navigate life as a middle schooler while possessing these new skills? Fast-paced and full of adventure, this sci-fi series is a great pick for reluctant readers looking for a page-turner.
Buy it: The Smartest Kid in the Universe series at Amazon
13. Anna Wang series by Andrea Cheng
Anna would rather escape into the world of a book than deal with the challenging dynamics of fourth grade friendships. But as she comes to terms with being different from her peers as an Asian American, she learns what it means to be a good friend. Anna's struggles at school and with her family are relatable and honest. Readers will appreciate the authenticity and realistic storylines in these chapter books for fourth graders.
Buy it: Anna Wang series at Amazon
14. Savvy by Ingrid Law
Everyone in Mibs' family has their own unique "savvy," a magical power that they discover at age 13. Right before Mibs uncovers hers, something terrible happens. Now she must figure out how to make things right by harnessing her new superpower. We recommend this book for its beautiful storytelling and imaginative plot.
Buy it: Savvy at Amazon
15. Frindle by Andrew Clements
Nick is a fifth grader who has a propensity to push the boundaries at school. After learning about the origin of words in English, he comes up with the brilliant idea to rename the word for pen, calling it a "frindle" instead. The new lingo catches on and spreads in the school, community, and beyond. Illustrating the power of language and word choice, this funny, clever chapter book for fourth graders is delightfully entertaining.
Buy it: Frindle at Amazon
16. Echo Mountain by Lauren Wolk
After losing everything during the Great Depression, Ellie and her family escape to the woods of Maine to start a new life. Beautifully written and emotionally deep, this historical-fiction novel paints an accurate and vivid picture of life during this time.
Buy it: Echo Mountain at Amazon
17. Weird Little Robots by Carolyn Crimi
A delightful mix of friendship, magic, and science engages readers in this enjoyable story. Exploring complicated feelings of friendship and staying true to who we are, this middle-grade chapter book appeals to readers who are looking for down-to-earth characters to relate to. Fourth graders will resonate with characters Penny Rose and Lark even when the robots they've designed come to life.
Buy it: Weird Little Robots at Amazon
18. I Survived series by Lauren Tarshis
Be sure to add these informational and entertaining chapter books for fourth graders to your library. With an instant hook and fast-paced action, each riveting graphic novel covers a different historical event. Your students will keep coming back to this series to learn more about important topics from the past.
Buy it: I Survived series at Amazon
19. Mañanaland by Pam Muñoz Ryan
Through magical realism and powerful storytelling, award-winning author Pam Muñoz Ryan beautifully portrays immigrants' experiences in this compelling story. Missing his mother, who abandoned him as a baby, 11-year-old Max embarks on a journey to discover secrets of the past as he explores a world he could only imagine.
Buy it: Mañanaland at Amazon
20. The Miraculous Journey of Edward Tulane by Kate DiCamillo
It's no surprise author Kate DiCamillo makes our list twice. This unforgettable tale of a china rabbit's long journey back home is one of our all-time favorites. Full of hope, longing, and enduring love, this book is at once heartbreaking and awe-inspiring. Edward Tulane is a wonder, and the timeless storytelling and beautiful prose will stay with you and your students for a long time.
Buy it: The Miraculous Journey of Edward Tulane at Amazon
Want more recommendations for your classroom library? For more great book lists, subscribe to our newsletters to receive notifications when we post new ones !
Plus, check out these fourth grade classroom ideas for more inspiration., you might also like.
21 Judy Blume Books That Should Be in Your Classroom Library
Oh, Fudge! Continue Reading
Copyright © 2023. All rights reserved. 5335 Gate Parkway, Jacksonville, FL 32256
Realistic Fiction Books For 4th Graders: The Definitive List
Looking for the best realistic fiction books for 4th graders to read to your kids? Here are some great realistic fiction chapter books for 4th graders for classroom read alouds. These realistic children's books include both contemporary realistic fiction picture books as well as historical realistic fiction books. Ideas for fourth grade teachers looking for realistic fiction books including lesson plans and activities! Great realistic fiction for 4th graders.
If you're a member of the Picture Book Brain Trust Community , you already have access to EVERY lesson plan and activity for these books! Just click on the Lesson Plans button in the menu!
Realistic fiction books for 4th graders.
There are so many great fantasies, fairytales and fables for 4th graders. It's also important sometimes for third graders to have realistic fiction books. There's a place and time for all kinds of book, this list of realistic fiction books for fourth graders is sure to have something for every and any situation you need.
Realistic Fiction Children's Picture Books:
Here are the best realistic fiction picture books for 4th graders.
Hello Lighthouse by Sophie Blackall
Watch the days and seasons pass as the wind blows, the fog rolls in, and icebergs drift by. Outside, there is water all around. Inside, the daily life of a lighthouse keeper and his family unfolds as the keeper boils water for tea, lights the lamp's wick, and writes every detail in his logbook.
Step back in time and through the door of this iconic lighthouse into a cozy dollhouse-like interior with the extraordinary award-winning artist Sophie Blackall.
Emily by Michael Bedard
What if your neighbor were the reclusive poet Emily Dickinson? And what if one day she sent a letter inviting your mother to pay her a visit? A little girl who lives across the street from the mysterious Emily gets a chance to meet the poet when her mother goes to play the piano for her. There, the girl sneaks a gift up to Emily, who listens from the landing, and in return, Emily gives the girl a precious gift of her own—the gift of poetry .
Mr. Peabody's Apples by Madonna
Tommy Tittlebottom sees Mr Peabody taking an apple from Mr Funkadeli's fruit market and is very surprised that he doesn't pay. Then Tommy sees it happen again and decides that Mr. Peabody is a thief. Word spreads quickly around the town. When Mr Peabody arrives at the baseball ground, ready for the usual Saturday game, only Billy Little turns up and he soon explains what has happened. It is then up to Mr. Peabody to teach Tommy about the importance of truth and the power of words.
Proud As A Peacock, Brave As A Lion by Jane Barclay
As questions come from a young grandchild, his grandpa talks about how, as a very young man, he was as proud as a peacock in uniform, busy as a beaver on his Atlantic crossing, and brave as a lion charging into battle. Soon, the old man's room is filled with an imaginary menagerie as the child thinks about different aspects of wartime. But as he pins medals on his grandpa's blazer and receives his own red poppy in return, the mood becomes more somber.
Outside, the crowd gathered for the veterans' parade grows as quiet as a mouse, while men and women — old and young — march past in the rain. A trumpet plays and Grandpa lays a wreath in memory of his lost friend. Just then, the child imagines an elephant in the mist. "Elephants never forget," he whispers to his grandpa. "Then let's be elephants," says the old man, as he wipes water from his eyes and takes his grandson's hand. A really great book for Memorial Day or Veterans Day .
Overground Railroad by Lesa Cline-Ransome
Climbing aboard the New York bound Silver Meteor train, Ruth Ellen embarks upon a journey toward a new life up North– one she can't begin to imagine. Stop by stop, the perceptive young narrator tells her journey in poems, leaving behind the cotton fields and distant Blue Ridge mountains.
Each leg of the trip brings new revelations as scenes out the window of folks working in fields give way to the Delaware River, the curtain that separates the colored car is removed, and glimpses of the freedom and opportunity the family hopes to find come into view. As they travel, Ruth Ellen reads from Narrative of the Life of Frederick Douglass, reflecting on how her journey mirrors her own– until finally the train arrives at its last stop, New York's Penn Station, and the family heads out into a night filled with bright lights, glimmering stars, and new possiblity.
Waiting For the Biblioburro by Monica Brown
Ana loves stories. She often makes them up to help her little brother fall asleep. But in her small village there are only a few books and she has read them all. One morning, Ana wakes up to the clip-clop of hooves, and there before her, is the most wonderful sight: a traveling library resting on the backs of two burros‑all the books a little girl could dream of, with enough stories to encourage her to create one of her own.   Inspired by the heroic efforts of real-life librarian Luis Soriano, award-winning picture book creators Monica Brown and John Parra introduce readers to the mobile library that journeys over mountains and through valleys to bring literacy and culture to rural Colombia, and to the children who wait for the BiblioBurro.
Sugarbush Spring by Marsha Wilson Chall
In the month of the Maple Sugar Moon in early spring , the snow's too wet for angel making, icicles rain from Grandpa's porch roof, and something is stirring in the woods. It's sugarbush spring–time to tap the trees, prepare the bottles, then gather round the cook fire to eat chicken and dumplings, roast marshmallows, and tell stories while the cold sap heats through, thickens, and boils to make syrup.
Akiak by Robert Blake
What happens when you can't control your life? How do you take control of your fate? When she hurts her paw on the fourth day of the race, Akiak can no longer compete in the Iditarod —the famed dogsledding race through 1,151 miles of Alaskan terrain. Her musher has no choice but to leave her behind. The rules say once a dog is dropped from the race, it may not rejoin the team. But ten-year-old lead dog Akiak doesn't know the rules, and nothing will stop her from catching up to her team. Akiak has never won the race before. Will she be able to help her team win this time? A great book to read in winter or to talk abou the Iditarod race in March.
The Name Jar by Yangsook Choi
A heartwarming story about the new girl in school, and how she learns to appreciate her Korean name.
Being the new kid in school is hard enough, but what happens when nobody can pronounce your name? Having just moved from Korea, Unhei is anxious about fitting in. So instead of introducing herself on the first day of school, she decides to choose an American name from a glass jar. But while Unhei thinks of being a Suzy, Laura, or Amanda, nothing feels right. With the help of a new friend, Unhei will learn that the best name is her own.
Someday by Alison McGhee
A mother's love leads to a mother's dream — every mother's dream — for her child to live life to its fullest. A deceptively simple, powerful ode to the potential of love and the potential in life. A book about teaching kids that no matter how young or old, we always need our mothers. The perfect book for Mothers' Day! Literally everyone will be in tears by the end of the book.
Grace For President by Kelly DiPucchio
"Where are the girls?" When Grace's teacher reveals that the United States has never had a female president , Grace decides to be the first. And she immediately starts off her political career as a candidate the school's mock election. But soon, she realizes that she has entered a tough race. Her popular opponent claims to be the "best man for the job"–and seems to have captured all the male votes–while Grace concentrates on being the best person. In this timely story, author Kelly DiPucchio not only gives readers a fun introduction to the American electoral system, but also teaches them the value of hard work, courage, and independent thought–and offers an inspiring example of how to choose our leaders.
Christmas in the Trenches by John McCutcheon
An incredible story about the Christmas Truces during World War 1.
Islandborn by Junot Diaz
When Lola's teacher asks the students to draw a picture of where their families immigrated from, all the kids are excited. Except Lola. She can't remember The Island—she left when she was just a baby. But with the help of her family and friends, and their memories—joyous, fantastical, heartbreaking, and frightening—Lola's imagination takes her on an extraordinary journey back to The Island.  As she draws closer to the heart of her family's story, Lola comes to understand the truth of her abuela's words: "Just because you don't remember a place doesn't mean it's not in you." A great book for talking about immigrants and immigrant communities.
Nadia's Hands by Karen English
When Nadia is chosen to be a flower girl in Auntie Laila's traditional Pakistani wedding, her hands are decorated with beautiful designs made with mehndi, and she comes to understand the rich culture she has inherited.
Teach Us Your Name by Huda Essa
Embracing the diversity of our names is one of the first steps we can take to show our appreciation of diversity and inclusion. Everyone has a name and every name has a story. Teach Us Your Name focuses on the many stories and ways we can all connect by helping children take pride in their many identities and to utilize the opportunity to learn from others. This book lends itself to countless invaluable discussions about cultural norms, languages, unconscious bias, and much more.
Boxes For Katje by Candace Fleming
After World War II there is little left in Katje's town of Olst in Holland. Her family, like most Dutch families, must patch their old worn clothing and go without everyday things like soap and milk. Then one spring morning when the tulips bloom "thick and bright," Postman Kleinhoonte pedals his bicycle down Katje's street to deliver a mysterious box – a box from America! Full of soap, socks, and chocolate, the box has been sent by Rosie, an American girl from Mayfield, Indiana. Her package is part of a goodwill effort to help the people of Europe. What's inside so delights Katje that she sends off a letter of thanks – beginning an exchange that swells with so many surprises that the girls, as well as their townspeople, will never be the same.
Apples to Oregon by Deborah Hopkinson
Apples, ho!
When Papa decides to pull up roots and move from Iowa to Oregon, he can't bear to leave his precious apple trees behind. Or his peaches, plums, grapes, cherries, and pears. Oh, and he takes his family along too. But the trail is cruel. First there's a river to cross that's wider than Texas, then there are hailstones as big as plums, and then there's even a drought, sure to crisp the cherries.
Luckily Delicious (the nonedible apple of Daddy's eye) won't let anything stop her father's darling saps from tasting the sweet Oregon soil. A hilarious tall tale from the team that brought you  Fannie in the Kitchen  that's loosely based on the life of a real fruiting pioneer.
The Raft by Jim LaMarche
Nicky is convinced that his summer with his grandmother in the Wisconsin woods is going to be the worst summer ever. She cooks food that he doesn't like, there's an art studio where her living room should be, and he's expected to do chores—including fishing, the most boring chore ever.
But one afternoon, while Nicky is trying to catch their dinner, a raft drifts down the river towards him. The raft has a calming magic about it, affecting both Nicky and the wildlife of the river and woods. Through the raft and the adventures it brings him on, Nicky finds new common ground with his grandmother, a fellow river rat, who encourages him to explore his newfound talent for art.
Sidewalk Flowers by JonArno Lawson
In this wordless picture book, a little girl collects wildflowers while her distracted father pays her little attention. Each flower becomes a gift, and whether the gift is noticed or ignored, both giver and recipient are transformed by their encounter. "Written" by award-winning poet JonArno Lawson and brought to life by illustrator Sydney Smith, Sidewalk Flowers is an ode to the importance of small things, small people, and small gestures.
You can try a sample lesson and activities for Sidewalk Flowers FREE by signing up below:
Eyes That Kiss in the Corners by Joanna Ho
A young Asian girl notices that her eyes look different from her peers'. They have big, round eyes and long lashes. She realizes that her eyes are like her mother's, her grandmother's, and her little sister's. They have eyes that kiss in the corners and glow like warm tea, crinkle into crescent moons, and are filled with stories of the past and hope for the future.
Drawing from the strength of these powerful women in her life, she recognizes her own beauty and discovers a path to self-love and empowerment. This powerful, poetic picture book will resonate with readers of all ages. A great book about identity and for Asian American Heritage Month !
Get the lesson plan and activities for Eyes That Kiss in the Corners HERE
Roxaboxen by Alice McLerran
From two-time Caldecott Medal-winning illustrator Barbara Cooney and celebrated children's book author Alice McLerran comes Roxaboxen, a treasured story about the magic of a child's imagination .
Marian called it Roxaboxen. There across the road, it looked like any rocky hill—nothing but sand and rocks, and some old wooden boxes. But it was a special place. And all children needed to go there was a long stick and a soaring imagination.
That Book Woman by Heather Henson
Cal is not the readin' type. Living way high up in the Appalachian Mountains, he'd rather help Pap plow or go out after wandering sheep than try some book learning. Nope. Cal does not want to sit stoney-still reading some chicken scratch. But that Book Woman keeps coming just the same. She comes in the rain and in the snow. She comes right up the side of the mountain, and Cal knows that's not easy riding. And all just to lend his sister some books. Why, that woman must be plain foolish—or is she braver than he ever thought? If you want to talk about the importance of libraries and reading , this book is perfect!
Saturday by Oge Mora
How do you control yourself when everything goes wrong? Today would be special. Today would be splendid. It was Saturday! But sometimes, the best plans don't work out exactly the way you expect….
In this heartfelt and universal story, a mother and daughter look forward to their special Saturday routine together every single week. But this Saturday, one thing after another goes wrong–ruining storytime, salon time, picnic time, and the puppet show they'd been looking forward to going to all week. Mom is nearing a meltdown…until her loving daughter helps her practice a calming strategy and reminds her that being together is the most important thing of all. A great book for social emotional learning!
Marching With Aunt Susan by Claire Rudolph Murphy
An inspiring story of the fight for women's suffrage, based on the experiences of a real girl. All Bessie wants is to go hiking with her father and brothers. But it's 1896, and girls don't get to hike. They can't vote either, which Bessie discovers when Susan B. Anthony comes to town to help lead the campaign for women's suffrage. Stirred to action, Bessie joins the movement and discovers that small efforts can result in small changes―and maybe even big ones. A great book for Women's History Month .
Gittel's Journey by Leslea Newman
Gittel and her mother were supposed to immigrate to America together, but when her mother is stopped by the health inspector, Gittel must make the journey alone. Her mother writes her cousin's address in New York on a piece of paper. However, when Gittel arrives at Ellis Island, she discovers the ink has run and the address is illegible! How will she find her family? Both a heart-wrenching and heartwarming story, Gittel's Journey offers a fresh perspective on the immigration journey to Ellis Island. The book includes an author's note explaining how Gittel's story is based on the journey to America taken by Lesléa Newman's Jewish grandmother and family friend.
The Hula-Hoopin' Queen by Thelma Lynne Godin
Kameeka yearns to continue her hula hooping competition with her rival, Jamara, rather than help prepare for Miz Adeline's birthday party, and "the itch" almost ruins the party before the girls learn who the real winner is.
An Angel For Solomon Singer by Cynthia Rylant
Solomon Singer is a middle-aged man who lives in a hotel for men in New York City. One night his solitary wanderings take him into a restaurant where he reads these words on the menu: "The Westway Cafe — where all your dreams come true. " A soft-voiced waiter (metaphorically named Angel) welcomes him and invites him back. Each night Singer returns, ordering food and, silently, ordering his wishes for the things he remembers from an Indiana boyhood.
Baseball Saved Us by Ken Mochizuki
A Japanese American boy learns to play baseball when he and his family are forced to live in an internment camp during World War II, and his ability to play helps him after the war is over.
One Little Bag by Henry Cole
From a tall tree growing in the forest–to the checkout counter at the grocery store–one little bag finds its way into the hands of a young boy on the eve of his first day of school.
And so begins an incredible journey of one little bag that is usedand reusedand reused again.
In a three-generation family, the bag is transporter of objects and keeper of memories. And when Grandfather comes to the end of his life, the family finds a meaningful new way for the battered, but much-loved little bag to continue its journey in the circle of life. A great story for Earth Day to talk about recycling.
America's White Table by Margot Theis Raven
The White Table is set in many mess halls as a symbol for and remembrance to service members fallen, missing, or held captive in the line of duty. Solitary and solemn, it is the table where no one will ever sit. As a special gift to her Uncle John, Katie and her sisters are asked to help set the white table for dinner. As their mother explains the significance of each item placed on the table Katie comes to understand and appreciate the depth of sacrifice that her uncle, and each member of the Armed Forces and their families, may be called to give.
Wishes by Mượn Thị Văn
An arresting, poetic journey and a moving reflection on immigration, family, and home, from an acclaimed creative team.
Wishes  tells the powerful, honest story about one Vietnamese family's search for a new home on the other side of the world, and the long-lasting and powerful impact that makes on one of the youngest members of the family. Inspired by actual events in the author's life, this is a narrative that is both timely and timeless. Told through the eyes of a young girl, the story chronicles a family's difficult and powerful journey to pack up what they can carry and to leave their world behind, traveling to a new and unknown place in a crowded boat.
Galimoto by Karen Williams
Kondi, a seven-year-old African boy, decides to make a galimoto — a toy vehicle — out of scraps of wire. He finds some wire…but it's not enough, so Kondi searches out more….Gentle text and…soft watercolors capture the essence of life in a contemporary African village.
The Camping Trip That Changed America by Barb Rosenstock
Caldecott medalist Mordicai Gerstein captures the majestic redwoods of Yosemite in this little-known but important story from our nation's history. In 1903, President Theodore Roosevelt joined naturalist John Muir on a trip to Yosemite. Camping by themselves in the uncharted woods, the two men saw sights and held discussions that would ultimately lead to the establishment of our National Parks.
Undocumented by Duncan Tonatiuh
Undocumented is the story of immigrant workers who have come to the United States without papers. Every day, these men and women join the work force and contribute positively to society. The story is told via the ancient Mixtec codex—accordion fold—format. Juan grew up in Mexico working in the fields to help provide for his family. Struggling for money, Juan crosses over into the United States and becomes an undocumented worker, living in a poor neighborhood, working hard to survive. Though he is able to get a job as a busboy at a restaurant, he is severely undercompensated—he receives less than half of the minimum wage! Risking his boss reporting him to the authorities for not having proper resident papers, Juan risks everything and stands up for himself and the rest of the community.
Owl Moon by Jane Yolen
Late one winter night a little girl and her father go owling. The trees stand still as statues and the world is silent as a dream. Whoo-whoo-whoo, the father calls to the mysterious nighttime bird. But there is no answer. Wordlessly the two companions walk along, for when you go owling you don't need words. You don't need anything but hope. Sometimes there isn't an owl, but sometimes there is.
Four Feet Two Sandals by Karen Lynn Williams
When relief workers bring used clothing to the refugee camp, everyone scrambles to grab whatever they can. Ten-year-old Lina is thrilled when she finds a sandal that fits her foot perfectly, until she sees that another girl has the matching shoe. But soon Lina and Feroza meet and decide that it is better to share the sandals than for each to wear only one.
As the girls go about their routines — washing clothes in the river, waiting in long lines for water, and watching for their names to appear on the list to go to America — the sandals remind them that friendship is what is most important.
Each Kindness by Jacqueline Woodson
Each kindness makes the world a little better
This unforgettable book is written and illustrated by the award-winning team that created The Other Side and the Caldecott Honor winner Coming On Home Soon. With its powerful anti-bullying message and striking art, it will resonate with readers long after they've put it down.
Chloe and her friends won't play with the new girl, Maya. Every time Maya tries to join Chloe and her friends, they reject her. Eventually Maya stops coming to school. When Chloe's teacher gives a lesson about how even small acts of kindness can change the world, Chloe is stung by the lost opportunity for friendship, and thinks about how much better it could have been if she'd shown a little kindness toward Maya.
Contemporary Realistic Fiction Children's Books:
Watercress by andrea wang.
Driving through Ohio in an old Pontiac, a young girl's parents stop suddenly when they spot watercress growing wild in a ditch by the side of the road. Grabbing an old paper bag and some rusty scissors, the whole family wades into the muck to collect as much of the muddy, snail covered watercress as they can.
At first, she's embarrassed. Why can't her family get food from the grocery store? But when her mother shares a story of her family's time in China, the girl learns to appreciate the fresh food they foraged. Together, they make a new memory of watercress. A great book about Asian Americans and family history.
Brick By Brick by Heidi Woodward Sheffield
Papi is a bricklayer, and he works hard every day to help build the city, brick by brick. His son, Luis, works hard too–in school, book by book. Papi climbs scaffolds, makes mortar, and shovels sand. Luis climbs on the playground and molds clay into tiny bricks to make buildings, just like Papi. Together, they dream big about their future as they work to make those dreams come true. And then one Saturday, Papi surprises Luis with something special he's built for their family, brick by brick.
Milo Imagines the World by Matt de la Pena
Milo is on a long subway ride with his older sister. To pass the time, he studies the faces around him and makes pictures of their lives. There's the whiskered man with the crossword puzzle; Milo imagines him playing solitaire in a cluttered apartment full of pets. There's the wedding-dressed woman with a little dog peeking out of her handbag; Milo imagines her in a grand cathedral ceremony. And then there's the boy in the suit with the bright white sneakers; Milo imagines him arriving home to a castle with a drawbridge and a butler. But when the boy in the suit gets off on the same stop as Milo–walking the same path, going to the exact same place–Milo realizes that you can't really know anyone just by looking at them. A great book about imagination and for talking about point of view .
Outside In by Deborah Underwood
Outside is waiting, the most patient playmate of all. The most generous friend. The most miraculous inventor. This thought-provoking picture book poetically underscores our powerful and enduring connection with nature, not so easily obscured by lives spent indoors. Rhythmic, powerful language shows us how our world is made and the many ways Outside comes in to help and heal us, and reminds us that we are all part of a much greater universe. Emotive illustrations evoke the beauty, simplicity, and wonder that await us all . . . outside.
Small in the City by Sydney Smith
It can be a little scary to be small in a big city, but it helps to know you're not alone. When you're small in the city, people don't see you, and loud sounds can scare you, and knowing what to do is sometimes hard. But this little kid knows what it's like, and knows the neighborhood. And a little friendly advice can go a long way. A great book about seeing a things in another's eyes as the child attempts to find her lost cat.
Just Ask by Sonia Sotomayor
Feeling different, especially as a kid, can be tough. But in the same way that different types of plants and flowers make a garden more beautiful and enjoyable, different types of people make our world more vibrant and wonderful.
In  Just Ask , United States Supreme Court Justice Sonia Sotomayor celebrates the different abilities kids (and people of all ages) have. Using her own experience as a child who was diagnosed with diabetes, Justice Sotomayor writes about children with all sorts of challenges–and looks at the special powers those kids have as well. As the kids work together to build a community garden, asking questions of each other along the way, this book encourages readers to do the same: When we come across someone who is different from us but we're not sure why, all we have to do is  Just Ask .
Ish by Peter H. Reynolds
Ramon loved to draw. Anytime. Anything. Anywhere.
Drawing is what Ramon does. It¹s what makes him happy. But in one split second, all that changes. A single reckless remark by Ramon's older brother, Leon, turns Ramon's carefree sketches into joyless struggles. Luckily for Ramon, though, his little sister, Marisol, sees the world differently. She opens his eyes to something a lot more valuable than getting things just "right." Combining the spareness of fable with the potency of parable, Peter Reynolds shines a bright beam of light on the need to kindle and tend our creative flames with care.
Playing From the Heart by Peter H. Reynolds
When a young boy begins to play on his family's piano, reveling in the fun of plunking the keys, his father signs him up for lessons so that he can learn to play properly. With his father's encouragement, Raj learns notes, then scales, then songs, and finally classical pieces that his father can recognize and be proud of. But the more Raj practices and the more skilled he becomes, the less he enjoys playing, until he grows up and stops playing altogether. But when his father becomes ill and asks Raj to play for him, will Raj remember how to play from the heart?
My Papi Has a Motorcycle by Isabel Quintero
When Daisy Ramona zooms around her neighborhood with her papi on his motorcycle, she sees the people and places she's always known. She also sees a community that is rapidly changing around her. But as the sun sets purple-blue-gold behind Daisy Ramona and her papi, she knows that the love she feels will always be there.
Hike by Pete Oswald
Take to the trails for a celebration of nature — and a day spent with dad.
In the cool and quiet early light of morning, a father and child wake up. Today they're going on a hike. Follow the duo into the mountains as they witness the magic of the wilderness, overcome challenges, and play a small role in the survival of the forest. By the time they return home, they feel alive — and closer than ever — as they document their hike and take their place in family history. In detail-rich panels and textured panoramas, Pete Oswald perfectly paces this nearly wordless adventure, allowing readers to pause for subtle wonders and marvel at the views. A touching tribute to the bond between father and child, with resonant themes for Earth Day ,  Hike  is a breath of fresh air.
A Different Pond by Bao Phi
As a young boy, Bao and his father awoke early, hours before his father's long workday began, to fish on the shores of a small pond in Minneapolis. Unlike many other anglers, Bao and his father fished for food, not recreation. A successful catch meant a fed family. Between hope-filled casts, Bao's father told him about a different pond in their homeland of Vietnam. Thi Bui's striking, evocative art paired with Phi's expertly crafted prose has earned this powerful picture books six starred reviews and numerous awards.
Crown by Derrick Barnes
The barbershop is where the magic happens. Boys go in as lumps of clay and, with princely robes draped around their shoulders, a dab of cool shaving cream on their foreheads, and a slow, steady cut, they become royalty. That crisp yet subtle line makes boys sharper, more visible, more aware of every great thing that could happen to them when they look good: lesser grades turn into As; girls take notice; even a mother's hug gets a little tighter. Everyone notices. A fresh cut makes boys  fly .
I Am Every Good Thing by Derrick Barnes
The confident Black narrator of this book is proud of everything that makes him who he is. He's got big plans, and no doubt he'll see them through–as he's creative, adventurous, smart, funny, and a good friend. Sometimes he falls, but he always gets back up. And other times he's afraid, because he's so often misunderstood and called what he is not. So slow down and really look and listen, when somebody tells you–and shows you–who they are. There are superheroes in our midst!
All Because You Matter by Tami Charles
Discover this poignant, timely, and emotionally stirring picture book, an ode to Black and brown children everywhere that is full of hope, assurance, and love.
Carmela Full Of Wishes by Matt De La Peña
When Carmela wakes up on her birthday, her wish has already come true–she's finally old enough to join her big brother as he does the family errands. Together, they travel through their neighborhood, past the crowded bus stop, the fenced-off repair shop, and the panadería, until they arrive at the Laundromat, where Carmela finds a lone dandelion growing in the pavement. But before she can blow its white fluff away, her brother tells her she has to make a wish. If only she can think of just the right wish to make. Another one of my favorite September read alouds especially for Hispanic Heritage Month !
What If Everybody Said That? by Ellen Javernick
What if everybody chose to be kind?
If you tell someone that they can't play with you, there's no harm done, right? But what if everybody said that? What if everybody forgot to be kind―and made fun of other kids' artwork at school, or told a fib, or refused to share with a person in need? The world wouldn't be a very nice place to live. But what if everybody thought before they spoke, so the world would be a kinder place? Kids need to learn to be kind to each other which is why this is one of the first September read alouds I do during social emotional learning time!
A Stone For Sascha by Aaron Becker
This year's summer vacation will be very different for a young girl and her family without Sascha, the beloved family dog, along for the ride. But a wistful walk along the beach to gather cool, polished stones becomes a brilliant turning point in the girl's grief . There, at the edge of a vast ocean beneath an infinite sky, she uncovers, alongside the reader, a profound and joyous truth. In his first picture book following the conclusion of his best-selling Journey trilogy, Aaron Becker achieves a tremendous feat, connecting the private, personal loss of one child to a cycle spanning millennia — and delivering a stunningly layered tale that demands to be pored over again and again.
Last Stop On Market Street by Matt de la Pena
Every Sunday after church, CJ and his grandma ride the bus across town. But today, CJ wonders why they don't own a car like his friend Colby. Why doesn't he have an iPod like the boys on the bus? How come they always have to get off in the dirty part of town? Each question is met with an encouraging answer from grandma, who helps him see the beauty—and fun—in their routine and the world around them. An amazing diverse picture book !
The Proudest Blue by Ibtihaj Muhammad
With her new backpack and light-up shoes, Faizah knows the first day of school is going to be special. It's the start of a brand new year and, best of all, it's her older sister Asiya's first day of hijab–a hijab of beautiful blue fabric, like the ocean waving to the sky. But not everyone sees hijab as beautiful, and in the face of the hurtful, confusing words of bullies, Faizah will find new ways to be strong.
Those Shoes by Maribeth Boelts
All Jeremy wants is a pair of those shoes, the ones everyone at school seems to be wearing. Though Jeremy's grandma says they don't have room for "want," just "need," when his old shoes fall apart at school, he is more determined than ever to have those shoes, even a thrift-shop pair that are much too small. But sore feet aren't much fun, and Jeremy soon sees that the things he has — warm boots, a loving grandma, and the chance to help a friend — are worth more than the things he wants.
A Bike Like Sergio's by Maribeth Boelts
Finders keepers, right? When Ruben picks up someone's lost money, he finds out how hard it can be to do the right thing.
Ruben feels like he is the only kid without a bike. His friend Sergio reminds him that his birthday is coming, but Ruben knows that the kinds of birthday gifts he and Sergio receive are not the same. After all, when Ruben's mom sends him to Sonny's corner store for groceries, sometimes she doesn't have enough money for everything on the list. So when Ruben sees a dollar bill fall out of someone's purse, he picks it up and puts it in his pocket. But when he gets home, he discovers it's not one dollar or even five or ten—it's a hundred-dollar bill, more than enough for a new bike just like Sergio's! But what about the crossed-off groceries? And what about the woman who lost her money?
Going Down Home With Daddy by Kelly Lyons
"On reunion morning, we rise before the sun. Daddy hums as he packs our car with suitcases and a cooler full of snacks. He says there's nothing like going down home."
Down home is Granny's house. It's where Lil Alan and his parents and sister will gather with great-grandparents, grandparents, aunts, uncles, and cousins. Down home is where Lil Alan will hear stories of the ancestors and visit the land that has meant so much to all of them. And down home is where all of the children will find their special way to pay tribute to their family history. All the kids have to decide what they'll share, but what will Lil Alan do?
Realistic Fiction Chapter Books:
The bridge home by padma venkatraman.
Life is harsh on the teeming streets of Chennai, India, so when runaway sisters Viji and Rukku arrive, their prospects look grim. Very quickly, eleven-year-old Viji discovers how vulnerable they are in this uncaring, dangerous world. Fortunately, the girls find shelter–and friendship–on an abandoned bridge that's also the hideout of Muthi and Arul, two homeless boys, and the four of them soon form a family of sorts.
While making their living scavenging the city's trash heaps is the pits, the kids find plenty to take pride in, too. After all, they are now the bosses of themselves and no longer dependent on untrustworthy adults. But when illness strikes, Viji must decide whether to risk seeking help from strangers or to keep holding on to their fragile, hard-fought freedom.
Insignificant Events in the Life of a Cactus by Dusti Bowling
Aven Green loves to tell people that she lost her arms in an alligator wrestling match, or a wildfire in Tanzania, but the truth is she was born without them. And when her parents take a job running Stagecoach Pass, a rundown western theme park in Arizona, Aven moves with them across the country knowing that she'll have to answer the question over and over again. Her new life takes an unexpected turn when she bonds with Connor, a classmate who also feels isolated because of his own disability, and they discover a room at Stagecoach Pass that holds bigger secrets than Aven ever could have imagined. It's hard to solve a mystery, help a friend, and face your worst fears. But Aven's about to discover she can do it all . . . even without arms.
Roll With It by Jamie Sumner
Ellie's a girl with cerebral palsy who tells it like it is. That surprises some people, who see a kid in a wheelchair and think she's going to be all sunshine and cuddles. The thing is, Ellie has big dreams: She might be eating Stouffer's for dinner, but one day she's going to be a professional baker. If she's not writing fan letters to her favorite celebrity chefs, she's practicing recipes on her well-meaning, if overworked, mother.
But when Ellie and her mom move so they can help take care of her ailing grandpa, Ellie has to start all over again in a new town at a new school. Except she's not just the new kid—she's the new kid in the wheelchair who lives in the trailer park on the wrong side of town. It all feels like one challenge too many, until Ellie starts to make her first-ever friends. Now she just has to convince her mom that this town might just be the best thing that ever happened to them!
Mockingbird by Kathryn Erskine
Caitlin has Asperger's. The world according to her is black and white; anything in between is confusing. Before, when things got confusing, Caitlin went to her older brother, Devon, for help. But Devon was killed in a school shooting, and Caitlin's dad is so distraught that he is just not helpful. Caitlin wants everything to go back to the way things were, but she doesn't know how to do that. Then she comes across the word closure–and she realizes this is what she needs. And in her search for it, Caitlin discovers that the world may not be so black and white after all.
Because of Mr. Terupt by Rob Buyea
It's the start of a new year at Snow Hill School, and seven students find themselves thrown together in Mr. Terupt's fifth grade class. There's . . .  Jessica , the new girl, smart and perceptive, who's having a hard time fitting in; Alexia, a bully, your friend one second, your enemy the next;  Peter , class prankster and troublemaker;  Luke , the brain;  Danielle , who never stands up for herself; shy  Anna , whose home situation makes her an outcast; and  Jeffrey , who hates school. They don't have much in common, and they've never gotten along. Not until a certain new teacher arrives and helps them to find strength inside themselves—and in each other. But when Mr. Terupt suffers a terrible accident, will his students be able to remember the lessons he taught them? Or will their lives go back to the way they were before—before fifth grade and before Mr. Terupt?
The War that Saved My Life by Kimberly Brubaker Bradley
Ten-year-old Ada has never left her one-room apartment. Her mother is too humiliated by Ada's twisted foot to let her outside. So when her little brother Jamie is shipped out of London to escape the war, Ada doesn't waste a minute—she sneaks out to join him.   Thus begins a new adventure for Ada, and for Susan Smith, the woman who is forced to take the two kids in. As Ada teaches herself to ride a pony, learns to read, and watches for German spies, she begins to trust Susan—and Susan begins to love Ada and Jamie. But in the end, will their bond be enough to hold them together through wartime? Or will Ada and her brother fall back into the cruel hands of their mother?
Rules by Cynthia Lord
Twelve-year-old Catherine just wants a normal life. Which is near impossible when you have a brother with autism and a family that revolves around his disability. She's spent years trying to teach David the rules from "a peach is not a funny-looking apple" to "keep your pants on in public" — in order to head off David's embarrassing behaviors.But the summer Catherine meets Jason, a surprising, new sort-of friend, and Kristi, the next-door friend she's always wished for, it's her own shocking behavior that turns everything upside down and forces her to ask: What is normal?
Raymie Nightingale by Kate DiCamillo
Raymie Clarke has come to realize that everything, absolutely everything, depends on her. And she has a plan. If Raymie can win the Little Miss Central Florida Tire competition, then her father, who left town two days ago with a dental hygienist, will see Raymie's picture in the paper and (maybe) come home. To win, not only does Raymie have to do good deeds and learn how to twirl a baton; she also has to contend with the wispy, frequently fainting Louisiana Elefante, who has a show-business background, and the fiery, stubborn Beverly Tapinski, who's determined to sabotage the contest.
But as the competition approaches, loneliness, loss, and unanswerable questions draw the three girls into an unlikely friendship — and challenge each of them to come to the rescue in unexpected ways.
Louisiana's Way Home by Kate DiCamillo
When Louisiana Elefante's granny wakes her up in the middle of the night to tell her that the day of reckoning has arrived and they have to leave home immediately, Louisiana isn't overly worried. After all, Granny has many middle-of-the-night ideas. But this time, things are different. This time, Granny intends for them never to return.
Separated from her best friends, Raymie and Beverly, Louisiana struggles to oppose the winds of fate (and Granny) and find a way home. But as Louisiana's life becomes entwined with the lives of the people of a small Georgia town — including a surly motel owner, a walrus-like minister, and a mysterious boy with a crow on his shoulder — she starts to worry that she is destined only for goodbyes.
Starfish by Lisa Fipps
Ever since Ellie wore a whale swimsuit and made a big splash at her fifth birthday party, she's been bullied about her weight. To cope, she tries to live by the Fat Girl Rules—like "no making waves," "avoid eating in public," and "don't move so fast that your body jiggles." And she's found her safe space—her swimming pool—where she feels weightless in a fat-obsessed world. In the water, she can stretch herself out like a starfish and take up all the room she wants. It's also where she can get away from her pushy mom, who thinks criticizing Ellie's weight will motivate her to diet.
Fortunately, Ellie has allies in her dad, her therapist, and her new neighbor, Catalina, who loves Ellie for who she is. With this support buoying her, Ellie might finally be able to cast aside the Fat Girl Rules and starfish in real life–by unapologetically being her own fabulous self.
Number the Stars by Lois Lowry
Through the eyes of ten-year-old Annemarie, we watch as the Danish Resistance smuggles almost the entire Jewish population of Denmark, nearly seven thousand people, across the sea to Sweden. The heroism of an entire nation reminds us that there was pride and human decency in the world even during a time of terror and war.
Linked by Gordon Korman
Link, Michael, and Dana live in a quiet town. But it's woken up very quickly when someone sneaks into school and vandalizes it with a swastika. Nobody can believe it. How could such a symbol of hate end up in the middle of their school? Who would do such a thing? Because Michael was the first person to see it, he's the first suspect. Because Link is one of the most popular guys in school, everyone's looking to him to figure it out. And because Dana's the only Jewish girl in the whole town, everyone's treating her more like an outsider than ever.
The mystery deepens as more swastikas begin to appear. Some students decide to fight back and start a project to bring people together instead of dividing them further. The closer Link, Michael, and Dana get to the truth, the more there is to face-not just the crimes of the present, but the crimes of the past.
The Vanderbeekers of 141st Street by Karina Yan Glaser
The Vanderbeekers have always lived in the brownstone on 141st Street. It's practically another member of the family. So when their reclusive, curmudgeonly landlord decides not to renew their lease, the five siblings have eleven days to do whatever it takes to stay in their beloved home and convince the dreaded Beiderman just how wonderful they are.
Conclusion: Best Realistic Fiction Books For 4th Graders
What are some of your favorite realistic fiction books for 4th graders? Are there any must read realistic fiction books for 4th graders that I left out? Let me know in the comments, and I'll add it!
Other Great 4th Grade Read Aloud Stories
Looking for other great 4th grade read alouds? Here are a few more to explore:
50 Best 4th Grade Read Alouds
42 Narrative Nonfiction Books for 4th Grade
12 New Back to School Books for 4th Grade
30 Black History Month 4th Grade Books
60 Picture Books for 4th Graders
Summer Reading List for 4th Grade
22 Earth Day Projects For 4th Graders
76 New and Noteworthy Read Alouds for 4th Grade
Share with a Colleague:
Other posts you might like:.
Soul Food Sunday Resources
On a Beam of Light Resources
Manfish Resources
Hey there! I'm Josh from Picture Book Brain here to share only the best literature for you to use with your students. If you are looking for a specific book, use the search bar below to check my archives. Glad you're here, and glad to help you!
find what you need
Become a member.
find books you need
Get free training
Have a question?
membership info
Skip to primary navigation
Skip to main content
Skip to primary sidebar
Teaching Expertise
Classroom Ideas
Teacher's Life
Deals & Shopping
Privacy Policy
80 Enchanting 4th Grade Books
October 18, 2023 // by Aqinnah Alexia Del Fava
Habitual reading at the 4th-grade level helps your kids develop a wonderful imagination and a keen sense of creativity. The acquisition of this important life skill is certainly life-changing and will prompt your learners to ask questions as they discover more about the world around them. Whether it's fiction or nonfiction, our list of engaging 4th-grade books will help you turn any reluctant reader into an eager bookworm in no time!
1. The Girl Who Drank the Moon
This whimsical tale is sure to be a top pick for your young minds! They'll read about Xan, guardian of the forest and deliverer of babies, as she decides to raise a magical baby of her own. Encourage them to pick up this intriguing book as they discover the special power that baby Luna holds.
2. The Chocolate Touch
In this sweet treat of a story, your learners will meet John – a special young boy who has the magical ability to turn everything his lips touch into chocolate! It's perfect for your 4th graders and provides a peculiar twist on the classic legend of King Midas.
3. Fantastic Mr. Fox
Fantastic Mr. Fox Strikes again in this suspenseful novel! Invite your students to read about Mr. Fox's antics as he devises a sneaky plan of escape after he's captured for stealing from the farms surrounding his burrow.
4. The World According to Humphrey
Humphrey the hamster isn't your ordinary classroom pet! Engage your pupils in this hilarious book series as they discover how Humphrey learns to read, write, and play tricks on his human classmates.
5. The Mouse with the Question Mark Tail
Take your readers on an exhilarating journey with this mysterious story. They'll join this adorable mouse on a mission to seek out Queen Victoria as he finds out more about his past and who he really is.
6. The Bookwanderers
In this book, your learners will explore the magic wonders of an unbound world! They'll be transported into Tilly's mystical world as she embarks on epic adventures with her unique ability to bookwander.
7. Tales of a Fourth Grade Nothing by Judy Blume
Fudge is up to no good and his older brother, Peter, has finally had enough! Engage your kids in this fun-filled read as Peter tries to catch Fudge in the middle of an act to expose his mischievous ways.
8. The Penderwicks: A Summer Tale of Four Sisters, Two Rabbits, and a Very Interesting Boy
Immerse your students in some summertime magic with The Penderwicks! The sisters embark on a quest of exploration around the stunning Arundel estate to discover all it has to offer – who knows what secrets they'll stumble upon?
9. The First Rule of Punk
Teach your class about the importance of standing up for themselves in this Heartwarming tale. Malú fights for the right to express herself in this coming-of-age story and she certainly isn't afraid to stand out from the crowd!
10. Where the Mountain Meets the Moon
Inspired by her father's folk tales, young Minli departs from her valley home on an epic journey of discovery. Your readers will be engrossed in this extraordinary plot as she encounters diverse characters and magical creatures.
11. James and the Giant Peach
Here's another beloved story from Roald Dahl that's sure to feed your learners' imaginations. They'll read about James, who's about to get the shock of his life and experience some peculiar encounters with strange characters in this quirky tale.
12. The Lion, the Witch, and the Wardrobe
Journey to hidden lands as your kids engage with this adventurous tale of 4 siblings who unearth a secret world hidden inside an unsuspecting wardrobe. It's a story that's sure to captivate your learners' curiosity as they read about these unforgettable characters.
13. Magic Tree House Boxed Set
The Magic Tree House box set contains a beautiful collection of 28 thrilling adventure books, filled with incredible tales set in diverse lands – making it a feast for your young readers' creative energy.
14. Holes by Louis Sachar
In this intrepid tale, Stanley Yelnats finds himself wrongfully banished to a detention center. Encourage your learners to find out what happens next, as Stanley soon realizes that the head warden is searching for something and is determined to find it before the warden does.
15. The Invention of Hugo Cabret
Invite your pupils to unlock the undercover life of Hugo Cabret as he embarks on a spellbinding mystery, crossing paths with unlikely friends along the way.
16. Wish by Barbara O'Connor
Find the meaning of family and sacrifice housed within the spine of this heart-warming read. A young girl has made the same wish day after day since she was small, but is just waiting for the day it comes true!
17. Dog Diaries: A Middle School Story
Your students are in for a hilarious experience as they read about Rafe and his comical quest to train his sneaky dog, uniquely written from his pup's perspective.
18. The Rhino in Right Field
19. caterpillar summer.
Engage your young readers in this gripping book about an amazing girl and her brother with special needs – as they embark on an unforgettable journey that leads to a life-changing summer together.
20. Here in the Real World
Engross your readers in this moving story about a boy named Ware and his new friend Jolene, who start bunking camp activities in order to build a fun-filled dream world of their own.
21. Matilda
Matilda is a remarkable girl who is tired of being bullied by her family and headmistress. Engage your class in this mystical story where Matilda discovers that she has magical powers – certain to help her find the courage she needs to stand up for herself.
22. Rocket to the Moon!
Your kids will travel to outer space, unveiling what goes into building a rocket in this historical fiction book based on a true story.
23. Sweep: The Story of a Girl and Her Monster
Treat your students to this masterpiece of literature as they follow a girl and her monster, who are city outcasts, adventuring through life together.
24. The Bridge Home
The Bridge Home will soon become your pupils' favorite book! It's a heartwarming tale that depicts the journey of 4 abandoned children in their quest to build a life and home for themselves.
25. When Stars Are Scattered
Expand your students' ambit for reading by exposing them to life inside a Kenyan refugee camp. They'll dive into a story of two inspirational brothers who lead the charge in this award-winning novel.
26. Some Places More Than Others
In this critically acclaimed book, your readers will unearth a lesson about discovering their roots and finding their place in the world. This isn't as easy as it sounds as the main character, Amara, embarks on a journey of self-growth to learn to love her background.
27. All the Impossible Things
Your learners will cherish this compelling book, discovering the trials of a tender-hearted foster care girl who learns to navigate all the impossible challenges placed in her path.
28. Lemons by Melissa Savage
For a humorous and witty story, have your kids meet Lemonade Liberty Witt who tries to make the most of moving to a new town – but it won't be as easy as it seems.
29. The Girl Who Rode the Wind
Lola is swept away to Siena for the Summer by her loving grandmother. With every page, your young readers will learn about the unbreakable bond that's formed between a horse and its rider as Lola discovers more about her mysterious family history.
30. El Deafo by Cece Bell
In this touching read, your class will meet Cece, an inspiring character who doesn't let her disability get her down. She soon discovers she has the power to hear her teacher anywhere in school and is hoping to use her newly acquired abilities to attract a good base of friends.
31. Emily Windsnap and the Monster from the Deep
Take your learners on an enchanting adventure in this thrilling novel, filled with stunning illustrations! Emily Windsnap is half-mermaid, half-human living in picturesque bliss. That is until she wakes a treacherous sea monster that's been sleeping for hundreds of years.
32. The Ickabog
Invite your kids to accompany Bert and Daisy on their awesome adventure to discover the truth about a mysterious creature, named The Ickabog, that lives in a misty marshland.
33. Girl's Best Friend
Get those sleuthing hats on as your readers dive into this Maggie Brooklyn mystery! Maggie is on the hunt for a neighborhood dog-napper. Will she be able to discover who it is before her very own pup is stolen?
34. Inside Out and Back Again
Inspired by the author's childhood – your students will engage with this moving book based on the true account of a refugee family's move from Vietnam to Alabama after The Vietnam War.
35. Fourth Grade Fairy
Have your readers meet Willow Doyle, a 4th-grade fairy who wants nothing more than to be normal. When she's afforded the opportunity to attend her neighborhood middle school, will it be everything she's dreamed of?
36. Boys Are Dogs
After learning that she can train her new puppy, Annabelle wonders if she can train her 6th-grade friends in the same way! Have your learners read this cheerful tale to find out if Annabelle succeeds in her mission.
37. Just Me. Morley
For inspirational tales that encourage perseverance, introduce your kids to the Morley Star Series. She's a go-getter who does everything she can to help her family improve their financial situation. With various stories to choose from – your learners are sure to find one that's perfect for them!
38. Who's Afraid of Fourth Grade?
Katie Kazoo has dreamed of starting 4th grade, but after a couple of days she isn't too sure if she's such a fan of this new grade after all. In this relatable story – your very own 4th graders will join Katie as she encounters the pressure of new teachers, classes, and friends.
39. Surfside Girls: The Secret of Danger Point
Here's a spooky adventure that your readers are sure to love. They'll embark on a summertime adventure with Samantha and Jade as they discover an underwater cave – peppered with eerie characters.
40. Case Closed #1: Mystery in the Mansion
Have your students join Carlos as he takes on a mystery case that could save his mom's career. Will he be a successful sleuth and solve the mystery in the mansion? Crack open this book to find out!
41. Remarkable Journey of Coyote Sunrise
In this joyful novel, your readers will follow Coyote on her 3,600-mile drive back to Washington State, picking up a few strange characters along the way.
42. The Secret Zoo
Inquisitive adventurers soon discover that there is far more to their town's zoo than what first meets the eye. Have your students flip through the pages of this exciting tale as they join the adventurers in exploring the mysterious world of the secret zoo and all it has to offer.
43. Selah's Sweet Dream
In this inspiring read that's all about courage, your learners will be introduced to Selah – a young girl who rescues a horse and sets out to achieve her dream of becoming a famed equestrian.
44. Becoming Brianna
If you're looking for a relatable novel for your kids – have them read Becoming Brianna. It depicts a young girl's journey through middle school as she faces all sorts of challenges leading up to her bat mitzvah.
45. It's Alive: From Neurons and Narwhals to the Fungus Among Us
This captivating fact book will expose your 4th graders to new information relating to all things biology. They'll find answers to the strangest and most interesting things with It's Alive – a fun and factual illustrated book !
46. The Trumpet of the Swan
Here's an endearing tale for your learners to enjoy. They'll join Louis the swan in his quest to win over the affection of Serena where he even learns to play a brass trumpet in the hopes of attracting her attention.
47. Bridge to Terabithia
In this spell-binding novel, your kids will follow Jesse and Leslie, as they let their imaginations run wild to create their own magical kingdom known as Terabithia.
48. Mary Poppins
Mary Poppins is a rather unusual nanny, but is sure to become one of your readers' favorite characters. Encourage them to engage with this whimsical tale as she arrives at number 17 Cherry Tree Lane to change the lives of the Banks children forever.
49. The Adventures of Robin Hood
This classic story is a must-read for your students. Introduce them to The Adventures of Robin Hood as he ventures through the forest with his champion band of misfit friends.
50. Escape from Mr. Lemoncello's Library
Invite your readers to Mr. Limoncello, a genius inventor and game maker! Kyle and his friends have to use clues to solve his complex puzzles to try and escape this newly built library.
51. There's A Boy in the Girls' Bathroom
Bradley Chalkers is the most hated kid in 5th grade. Engage your kids in this beloved book to see whether Bradley's new school counselor can help him be better and create lasting friendships with his peers.
52. When You Trap a Tiger
Encourage your readers to get stuck into this mystical tale where Lily makes a deal with a tiger to help heal her sick grandmother. But she'll have to be careful – as in the long run, deals with tigers aren't always as simple as they may first seem!
53. Where the Red Fern Grows
This timeless classic takes your learners on a literary adventure. Billy's esteemed hunting team encounters a trying tragedy in the town and must work together to courageously face the future.
54. Up the Creek!
This thrilling story is guaranteed to have your students hanging onto every word! Up the Creek is a tale of four friends who go canoeing up the creek only to be faced with the most exhilarating experience of their lives.
55. Journey to Zentobia
Invite your readers to journey with Maggie and Peter as they discover a rainbow portal to an alternative world, called Zentopia, where they're entrusted with preserving its fate.
56. Tristan Strong Punches a Hole in the Sky
Take your kids on an epic adventure with Tristan Strong. He'll encounter the battle of his life in this epic adventure tale that's all about trying to retrieve his best friend's journal before it's stolen.
57. The Island of Lost Horses
Immerse your learners in this extraordinary tale. It's a thrilling read about two girls who make an unforgettable discovery on a remote island – in this real-life mystery that still remains to be solved!
58. The Baby-Sitters Club: Logan Likes Mary Anne!
Will Logan join Mary Anne and the gang as part of the Baby-Sitters Club or will Mary Anne and Logan become more than just friends? Encourage your students to find out as they read this fun-filled graphic novel.
59. Has Anyone Seen Jessica Jenkins?
You readers will love this fantasy tale by Liz Kessler. Jessica Jenkins suddenly discovers that she has the power to disappear and goes on to form a group with other super-powered kids in her class!
60. Born Curious: 20 Girls Who Grew Up to Be Awesome Scientists
Born Curious will inspire your young minds to dream big and be curious as it exposes them to the amazing biographies of 20 amazing female scientists.
61. Hannah Saves the World
Treat your pupils to this thrilling read as they're introduced to Hannah, a detective scientist, who's tasked with saving the world. Will she be able to figure out the solution in time to save everyone she loves?
62. Whatever After: Spill the Beans
Transport your learners to a fairytale universe as they read this hilarious take on the classic tale of Jack and the Beanstalk!
63. Wings of Fire: The Hive Queen
Take your kids on a compelling journey with Cricket the Dragon as he faces the challenging mission of revealing the Queen's secret, whilst trying to remain undetected.
64. North of Nowhere
North of Nowhere will take your young readers on an epic quest as they read about Mia's discoveries in uncovering more about the sudden disappearance of her beloved grandfather.
65. Never Girls: The Space Between
The Never Girls is the perfect tale for your 4th-grade readers. In this book, the never girls are faced with unanswered questions and the team must work together to navigate the space between worlds.
66. Earth: Our Planet in Space
Here's an educational book that your science enthusiasts will love! Equip them with the tools to understand Earth in a cosmic sense. It's filled with intriguing facts and visually stunning images that make it the perfect resource when you're looking to pique your learners' interest in our world.
67. The Unforgettable Logan Foster
Take your readers on a humorous detour with Logan Foster, as he learns the truth about his superhero parents. From viral stardom to public mishaps, this book has all the ups and downs that will leave your learners in stitches.
68. Mystery on Museum Mile
Your students are in for a wild ride with this mysterious tale. Journey along with Edmund Xavier Lonravotti as he solves this intricate case. It's a perfect blend of mystery and adventure, and will have your kids connecting the dots with each turn of their page.
69. Fablehaven
Enter the fantastical world of Fablehaven! Your kids will encounter creatures of lore and mystery as they read about enchanting tales while being immersed in bravery and mystery.
70. The Witches by Roald Dahl
Roald Dahl serves up this quirky story where witches live among us! Your readers will cheer for the young hero as he faces seemingly insurmountable odds in a hidden world.
71. Gregor The Overlander
Encourage your kids to follow Gregor and Boots into an underground world teeming with extraordinary creatures. This epic escapade beneath New York's bustling streets will turn your classroom into a paradise for brave explorers.
72. Dragon Pearl
Invite your young readers to journey with Min on a quest that blends the mythical with the intergalactic. It delivers a riveting blend of Korean folklore and outer-space quests that are guaranteed to have your learners hanging onto every word.
73. Towers Falling
For a poignant lesson in recent history, engage your pupils in reading Towers Falling. They'll be taken on a heart-rending story with fifth-grader Deja Barnes as she faces a journey of discovery after the tragic events of 9/11.
74. Out of My Mind
In this compelling novel, your learners will venture into Melody's world – where a brilliant mind is trapped in an uncooperative body. It's a story that serves as an invaluable lesson on the value of empathy and determination.
75. The Mysterious Benedict Society
Looking for a book that's all about codes and puzzles? In this book, four gifted kids embark on a world-altering journey as they participate in a series of mind-bending tests. Your kids will be able to try their hand at solving each intricate puzzle as they journey along with the characters in this thrilling story.
76. Mr. Popper's Penguins
Mr. Popper's life takes a turn towards the absurd when he receives a penguin! Perfect for animal lovers – your pupils are in for a treat with this cheerful tale.
77. The Lemonade War
For a sweet introduction to economics, have your students read The Lemonade War. They'll immerse themselves in the monetary battle between two siblings that's sure to quench their thirst for knowledge.
78. How to Steal a Dog
Here's an eye-opening read for your kids that delves into the complexities of one's life choices. As Georgina encounters homelessness and ethical dilemmas, she's determined to improve her situation by any means. Encourage your readers to absorb every word to find out what Georgina will do next.
79. Nixie Ness, Cooking Star
Delight your readers with this scrumptious tale! They'll follow along with Nixie Ness as she embarks on culinary escapades that blend friendship and flavors into an after-school recipe for success. It's a heartwarming read that will have your learners reaching for their aprons.
80. The Vanderbeekers of 141st Street
Invite your pupils to take a trip with the Vanderbeekers as they go on a quest to convince their landlord to give them one more year of homely bliss. You can even weave this tale into lessons on community and kinship for a mesmerizing experience that your students will cherish for years to come.
Reading should be encouraged as much as possible in the 4th grade. Students who regularly engage with books at this level are going far in enhancing their potential for later success. Students at this age should be prompted to read in order to further their pre-existent knowledge of the world.
Favorite books for 4th graders
by: The GreatSchools Editorial Team
Print book list
2030: A Day in the Life of Tomorrow's Kids
by: Amy Zuckerman and Jim Daly , illustrated by: John Manders - (Dutton, 2009) 32 pages.
A talking dog, a housecleaning robot and a three-dimensional "data orb" are among the many cool features that kids might enjoy in the future, according to this lighthearted look at 2030. The breezy narrative follows one boy through a typical day, highlighting many interesting aspects of his world. Fanciful cartoon drawings show a lively and appealing world full of new and intriguing activities that correspond neatly to modern equivalents. Schools are now made from plasticized blocks that snap together, for example, while recess features virtual batting practice and a "smart trampoline." Recreational activities include magnetized hovering skateboards and a virtual-reality "Fanta-trek Center." Some social changes are briefly noted, such as new career paths and the increase of marriages between different ethnicities. Interaction with the natural world is not mentioned, although many of the new technologies have eco-friendly components and the food is all meatless and delicious.
Find 2030: A Day in the Life of Tomorrow's Kids at your local library.
The Contest: Everest #1
by: Gordon Korman - (Scholastic, 2002) 138 pages.
In The Contest , the first installment of Gordon Korman's Everest trilogy, 20 young mountaineers vie for four spots on Summit Quest — the world's youngest team to ascend Mt. Everest. As climbers are cut from the team, tensions build, personalities clash and the remaining hopefuls struggle to deal with their own fears and weaknesses. This gripping story will have readers holding their breath — especially since we know from the prologue that one of the climbers doesn't make it off the mountain.
Perfect for: Kids who like adventure stories.
Find The Contest: Everest #1 at your local library.
The Cricket in Times Square
by: George Selden - (Ariel Books, 1960) 144 pages.
The Cricket in Times Square has been initiating bookworms since 1960 and shows no sign of stopping. These days, fantasy-series books rule the bookshelves, yet this quiet tale of friendship endures. Chester Cricket, Tucker Mouse and Harry Cat meet at a newsstand in a New York subway station when a lonely little boy, Mario Bellini, finds the cricket in a pile of trash. He decides to keep Chester as a pet, and a series of adventures follow. Perfect for a quiet read on a long trip this summer.
Find The Cricket in Times Square at your local library.
The Misadventures of Maude March
by: Audrey Couloumbis - (Random House, 2005) 295 pages.
The Misadventures of Maude March is a Wild West story about two orphan girls who become outlaws. Set within the historical context of prairie life, 11-year-old tomboy Sallie March is a lover of dime-store novels. She and her sister become the main characters of their own "real-life" story when they escape their guardians and encounter rattlesnakes, cougars, an unsavory gang and a blizzard. The pages practically turn themselves in this roller-coaster ride of a book.
Find The Misadventures of Maude March at your local library.
by: Janell Cannon - (Harcourt, 2000) 48 pages.
This is the story of an unfortunate cockroach named Crickwing, called this because of a twisted wing earned when fleeing a predator. Crickwing finds he has a talent for food presentation: He is a food sculptor! He builds his creations out of roots, leaves and petals, and then eats them…when he can. Crickwing is constantly thwarted by lizards, ocelots and food-stealing monkeys. As he watches thousands of busy leaf-cutting ants, he wonders, "Why isn't anyone bothering these little twerps?" Thus, a bully is born. Crickwing harasses the ants until their Queen orders him to be captured and offered as a sacrifice to the army ants. Luckily, kind leaf-cutters set him free, and he redeems himself by using his special talents to rid the leaf-cutters of the army ants once and for all. Cannon's illustrations are lush and invigorating, guaranteed to enrapture the most reluctant reader.
Find Crickwing at your local library.
The Quest Begins: Seekers #1
by: Erin Hunter - (HarperCollins, 2008) 293 pages.
Erin Hunter, author of the popular Warriors series, brings us a new series to love. The Quest Begins follows three young bears — a polar bear named Kallik, a black bear named Lusa and a grizzly named Toklo — whose stories begin to connect when they're all separated from their families. This first Seekers book is a compelling read. Hunter has definitely started enough threads to weave a richly detailed, adventurous series.
Find The Quest Begins: Seekers #1 at your local library.
Beezus and Ramona
by: Beverly Cleary , illustrated by: Arthur Dorros and Tracy Dockray - (W. Morrow, 1955) 176 pages.
Nine-year-old Beezus is much too grown up to hang out with her little sister, Ramona, who does embarrassingly babyish things like wearing paper bunny ears and dragging around an imaginary pet lizard on a string. Beezus tries to be patient, but Ramona is impossible! This story is more than 50 years old, but today's kids will still crack up when Ramona powders her nose with a marshmallow and takes a single bite out of every apple in the house. And they'll sympathize with Beezus, who learns that while she'll always love her attention-getting little sister, that doesn't mean she always has like her.
Want to see the movie? Check out Ramona and Beezus (2010) starring Selena Gomez as Beezus, which adds elements from several books in the series to the Beezus and Ramona plot.
Perfect for: Kids with siblings, older and younger.
Find Beezus and Ramona at your local library.
Chronicles of Prydain #01: The Book of Three
by: Lloyd Alexander - (Henry Holt, 2006) 224 pages.
Ah, the fantasy series, how we love thee. For children today, there is no higher praise than to compare a book to the Harry Potter series. The Book of Three is the first of the fabulous Chronicles of Prydain series and has Taran and his Psychic pig, Henwyn, taking on the evil Horned King. This is a great "under the covers, past your bedtime, flashlight" read. Most highly recommended.
Perfect for: Kids who like classic stories.
Find Chronicles of Prydain #01: The Book of Three at your local library.
The Great Brain
by: John D. Fitzgerald , illustrated by: Mercer Mayer - (Dial Press, 1967) 175 pages.
Set in the early 1900s, Tom Fitzgerald, aka "The Great Brain," is of the "Tom Sawyer" ilk. He is a shrewd and wily kid with a keen ability to earn a penny. Nevertheless, his intelligence ends up saving the day when he and his younger brother get lost in Skeleton Cave. I challenge you to try to pry this out of the hands of your fourth-grade adventure lover.
Find The Great Brain at your local library.
James and the Giant Peach
by: Roald Dahl , illustrated by: Quentin Blake - (A.A. Knopf, 1961) 126 pages.
James Henry Trotter leads a happy life until his parents are eaten by an escaped rhinoceros and he is thrust into the world of his nasty aunts, Sponge and Spiker. Then he becomes "the saddest and loneliest boy you could find." When a little man in a dark green suit gives James a bag of magic crystals, the story takes off. James finds an "ancient peach tree that never gave any peaches," but with the magic crystals, it suddenly does! A single peach grows and keeps growing until James can climb inside and roll away from his horrible aunts to a whole new life. James befriends overgrown garden dwellers, Grasshopper, Earthworm, Miss Spider and Centipede. James and the Giant Peach is considered by many to be one of the finest children's books ever written.
Want to see the movie? The 1996 adaptation combines stop-motion and live action, plus a few musical numbers.
Find James and the Giant Peach at your local library.
by: Chris Van Allsburg - (Houghton Mifflin, 1981) 32 pages.
Judy and Peter's parents go to the opera, leaving them with instructions "to keep the house neat." The children soon find themselves bored with their toys, after making a mess with them as soon as Mom and Dad have walked out the door. They go to the park, where they find a board game and bring it home only to discover that it is not the usual run-of-the-mill game. With a roll of the dice, a real lion may appear or an erupting volcano, and of course, let's not forget the monkeys. Boredom is no longer an issue! Van Allsburg's artistry is top notch as the children's predicament gets more and more fantastic. The sculptured drawings and play between shadow and light demonstrate how a regular house can transform into a raging jungle. Jumanji was a New York Times Best Illustrated Book and winner of the 1982 Caldecott Medal.
Want to see the movie? Check out the 1997 film starring Robin Williams, which fleshes out the short story into a full-length feature.
Find Jumanji at your local library.
Sadako and the Thousand Paper Cranes
by: Eleanor Coerr , illustrated by: Ronald Himler - (Putnam, 1977) 80 pages.
This is a book to teach your child about the horrors of war and illness, but most importantly about hope. Based on a true story set in World War II Japan, Sadako attempts to carry out the legend that the crafting of 1,000 paper cranes would heal her disease. Young readers learn indelible lessons that will stay with them for life. Sadako and the Thousand Paper Cranes is a stunning portrait of life, death and the power of courage.
Find Sadako and the Thousand Paper Cranes at your local library.
by: Phyllis Reynolds Naylor - (Simon and Schuster, 1991) 144 pages.
Nothing is simple in this taut, unforgettable drama. Kids love this edge-of-the-seat story of a boy going up against a really scary mean man to protect an abused dog.
Want to see the movie? The 1997 film changes some plot details but stays true to the spirit of the book.
Find Shiloh at your local library.
Bone #1: Out From Boneville
by: Jeff Smith - (Scholastic, 1995) 138 pages.
The first book of this humorous full-color graphic novel series describes the misadventures of the three Bone cousins as they explore a forested valley populated with frightening creatures. As the plot unfolds, the Bones meet strange characters and forces of evil.
Perfect for: Kids who like fantasy stories.
Find Bone #1: Out From Boneville at your local library.
The Boy Who Painted Dragons
by: Demi - (Simon & Schuster, 2007) 52 pages.
Author/artist Demi has created another stunningly illustrated children's book, The Boy Who Painted Dragons. It's the story of Ping, a talented young boy who secretly fears the dragons whose images he paints. As he attempts to hide his fear, he covers every possible surface with brilliant golden dragons. When asked why he paints them, Ping lies and says, "Because I love dragons! … He is the spirit of life. He is the secret force in nature." The book reads like an ancient folktale, carrying timeless spiritual messages about inner strength and facing one's fears. It also puts a literal spin on the expression "pearls of wisdom" — the dragons live in heaven and collect pearls carved with words such as "Seek your heart," or "Dare to be great." Demi's gold-tinged illustrations are dramatically beautiful, combining paint and ink with Chinese silk brocade.
Find The Boy Who Painted Dragons at your local library.
The Gruesome Guide to World Monsters
by: Judy Sierra , illustrated by: Henrik Drescher - (Candlewick Press, 2005) 64 pages.
How do you protect yourself from a sisiutl? Read this book to be safe! Based on monster folklore around the world, it shares a gruesomeness rating, description and survival tip for encounters with 63 monsters. Short passages will hook readers.
Find The Gruesome Guide to World Monsters at your local library.
Magyk: Septimus Heap Book One
by: Angie Sage - (HarperCollins, 2005) 576 pages.
This story of babies switched at birth is complete with midwives, wizards, witches, spells and mischief. It is a fun read full of imagination and intrigue. Students will enjoy getting to know Sage's characters.
Find Magyk: Septimus Heap Book One at your local library.
The Mistmantle Chronicles Book One: Urchin of the Riding Stars
by: M.I. McAllister , illustrated by: Omar Ryann - (Miramax Books, 2005) 282 pages.
Urchin, a foundling, was found on the shore of Mistmantle Island. Leaving the peaceful life of his adopted parents, Urchin is caught in the intrigue of the court when the king's son is murdered.
Find The Mistmantle Chronicles Book One: Urchin of the Riding Stars at your local library.
The Trouble With Wishes
by: Diane Stanley - (HarperCollins, 2007) 32 pages.
Noted writer Diane Stanley's newest picture book is a humorous take on both the Greek myth "Pygmalion," and the old adage "Be careful what you wish for." Set in ancient Greece, the story follows a young sculptor named Pyg and his quest to win the heart of a stone goddess. Observing the action is a real flesh-and-blood girl named Jane, whose own desire (to become a renowned sculptor) is far more attainable than Pyg's. The stone goddess comes to life thanks to Pyg's artistic talents, but his ideas of perfect beauty are severely challenged as he learns the woman is as cold and disdainful as she is lovely. Stanley's colorful illustrations depict ancient Greece with a folk-art flair and a great eye for detail. This story teaches valuable lessons about appearances and relationships in a non-preachy manner, and even young readers can identify with Jane, recognizing before Pyg does that true beauty comes from the inside.
Find The Trouble With Wishes at your local library.
Walter the Giant Storyteller's Giant Book of Giant Stories
by: Walter M. Mayes , illustrated by: Kevin O'Malley - (Walker Books for Young Readers, 2005) 48 pages.
Using both tall-tale and fairy-tale giants, this book tells short stories from each giant's point of view. The author provides personality and humor for each of the characters as they plead their case to the readers.
Find Walter the Giant Storyteller's Giant Book of Giant Stories at your local library.
Walter, the Story of a Rat
by: Barbara Wersba , illustrated by: Donna Diamond - (Front Street Books, 2005) 83 pages.
Alternately funny, spooky, thought-provoking and magical, this is a vividly illustrated and accessible collection of Mexican folktales.
Find Walter, the Story of a Rat at your local library.
Horse Hooves and Chicken Feet: Mexican Folktales
by: Neil Philip , illustrated by: Jacqueline Mair - (Clarion Books, 2003) 83 pages.
Perfect for: Kids who like myths and folktales.
Find Horse Hooves and Chicken Feet: Mexican Folktales at your local library.
Porch Lies: Tales of Slicksters, Tricksters, and Other Wily Characters
by: Patricia C. McKissack , illustrated by: Andre Carrilho - (Random House, 2006) 160 pages.
Pour the lemonade, climb aboard the porch swing and prepare to pass the time listening to these nine original stories hung on the bones of the "slicksters, tricksters and other wily characters" the author came to know and love as a child growing up in the rural south. The storytelling cadence is just right; the characters are a colorful mix of guile and gumption; and the lessons vary from laugh-out-loud funny to touching. … A thoroughly engaging collection handsomely presented: what more can you ask?
Find Porch Lies at your local library.
How Much Is a Million?
by: David Schwartz , illustrated by: Steven Kellogg - (HarperTrophy, 1985) 40 pages.
David Schwartz offers the perfect read-aloud for the child who has difficulty conceptualizing a million. Join a magician who specializes in mathematics, as he reveals that it would take a fishbowl the size of a city's harbor to hold a million goldfish! Steven Kellogg's illustrations help readers visualize the enormity of this number in an entertaining way. This book will surely tickle your funny bone.
Perfect for: Kids who like numbers.
Find How Much Is a Million? at your local library.
by: Jon Scieszka , illustrated by: Lane Smith - (Viking, 1995) 32 pages.
Jon Scieszka, a former teacher and a popular author for boys, presents a hilarious read for anyone who suffers from a math phobia. Imagine how you would feel if your math teacher told you, "You can think of everything as a math problem." Would your head immediately start hurting? Would your heart start to race? Spend the day with a girl who wakes up one morning to find that every event in her life has been reduced to some sort of math problem. Have fun solving the problems she encounters, and see if you agree that she has been cursed!
Find Math Curse at your local library.
Day of Tears : A Novel in Dialogue
by: Julius Lester - (Hyperion Books for Children, 2005) 177 pages.
A prize-winning story of the biggest slave auction in history. Parents need to know that the way slaves are treated is disturbing – they are beaten into unconsciousness, treated like animals with no feelings and separated from their families. Readers will encounter the whipping of slaves, a forced fight in which a slave loses an eye, the death of a baby in a rainstorm and a suicide. Families who read this book could discuss the historical background of the American slave system. How could people who considered themselves to be good, decent people have treated others in this way? How could the slaves endure it? How could Sampson, a slave, come to identify so strongly with being a slave that he resisted freedom?
Perfect for: Kids who like historical fiction.
Find Day of Tears : A Novel in Dialogue at your local library.
The Earth Dragon Awakes
by: Laurence Yep - (HarperCollins Publishers, 2006) 128 pages.
This story is a short, powerful example of historical fiction. Readers see the experiences of a wealthy white family and an immigrant Chinese family at the time of the 1906 San Francisco earthquake. A subplot describes discrimination that is experienced and overcome.
Find The Earth Dragon Awakes at your local library.
by: Jean Fritz - (G.P. Putnam's Sons, 1982) 176 pages.
Celebrated children's author Jean Fritz turns her eye on her own childhood. Born in China of American parents, young Jean feels torn between her homesickness for the America of her grandmother's letters and the devout love she feels for the Chinese people and their culture.
Find Homesick at your local library.
Journey to Jo'burg: A South African Story
by: Beverly Naidoo , illustrated by: Eric Velasquez - (J.B. Lippincott, 1985) 96 pages.
During the time of apartheid in South Africa, a brother and sister, Naledi and Tiro, travel from their small village to bring back their "Mma" from her job in the city because their baby sister is very ill.
Find Journey to Jo'burg: A South African Story at your local library.
Keeping Score
by: Linda Sue Park - (Clarion Books, 2008) 208 pages.
Linda Sue Park is familiar to readers as the winner of the 2002 Newbery Medal for her book, A Single Shard. A daughter of Korean immigrants, Linda grew up outside of Chicago as an avid baseball fan. She wrote Keeping Score, about a girl living in Brooklyn during the Korean War, combining her passion for baseball with her own family's past. Being a Brooklyn Dodgers fan in the early 1950s meant season after season of dashed hopes, but main character Maggie goes on rooting for the Dodgers. Against a background of major league baseball and the Korean War on the home front, Maggie looks for, and finds, a way to make a difference. A wonderful, heartwarming story that harkens back to the greatest children's literature.
Find Keeping Score at your local library.
Bunnicula Meets Edgar Allan Crow
by: James Howe , illustrated by: Eric Fortune - (Atheneum, 2006) 160 pages.
The Monroe family is visited by the famous author of the FleshCrawlers books. When the author and his crow show an unusual interest in Bunnicula, the Monroe pets are sure that their favorite rabbit is in danger.
Perfect for: Kids who like humor stories.
Find Bunnicula Meets Edgar Allan Crow at your local library.
Circle of Doom
by: Tim Kennemore - (Farrar, Straus and Giroux, 2003) 206 pages.
The Sharp children live in Cleve Cottage at the end of Cleve Road. Lizzie, the eldest, is 13, Dan is 10, and Max is 7. When their only neighbors, the ancient Potwards, complain and ruin her birthday party, Lizzie decides to become a witch and cast a spell on them. When Lizzie agrees to let younger brother Max be the "witch's assistant," he is ecstatic to be playing with his sister instead of his imaginary friends. With coincidences piling up on top of spells, Lizzie begins to believe in her own power, Dan becomes uneasy and Max is absolutely positive that Lizzie can work magic and that magic runs in the family. This book is a wonderful combination — ludicrously funny and touching.
Find Circle of Doom at your local library.
Diary of a Wimpy Kid
by: Jeff Kinney - (Amulet Books, 2007) 244 pages.
The main character, Greg, is a kid who usually doesn't do the right thing the first time around. His cluelessness about what would keep him out of trouble and why parents, teachers and friends are upset with him is part of the book's humor, which leads the reader to any lesson Greg should be learning. Parents will appreciate that his friend's dad looks up video games on a parent Web site to see if they have too much violence. Also, you can tell that Greg's mom is working hard to raise respectful sons. When a bikini picture from her oldest son Rodrick's heavy metal magazine ends up in her youngest son's hands for show-and-tell, she makes Rodrick apologize to all women on paper. Parents will also be thrilled to know that despite the fact that the book is written in less-formal journal style with fun cartoons, everything is spelled correctly (i.e., no texting slang in sight!).
Want to see the movie? The 2010 film version tells the story of Greg's quest to become popular and features lots of goofy lowbrow jokes about bodily functions.
Find Diary of a Wimpy Kid at your local library.
Diary of a Wimpy Kid: Rodrick Rules (Book 2)
by: Jeff Kinney - (Amulet Books, 2008) 224 pages.
This book has sibling rivalry, one wild party and some scheming to cheat on tests and get out of chores. The great thing is, like most middle school kids, the characters get caught and are punished. Families can talk about lying and friendship. Why was Greg's mother more upset when she found out he lied? How would you feel if your friends treated you like Greg did Chirag? Have you ever done something in school that made other people feel bad, but made you feel cool and popular?
Find Diary of a Wimpy Kid: Rodrick Rules at your local library.
The Not-Just-Anybody Family
by: Betsy Byars - (Delacorte, 1986) 160 pages.
The Blossoms are not an ordinary family. With a mother who is a rodeo trick rider, a grandfather who innocently manages to scare the local citizenry and get himself arrested, and a dog who wears a red bandana — not to mention a boy who thinks he can fly — it is not surprising that the Blossoms attract misadventures.
Find The Not-Just-Anybody Family at your local library.
Sideways Stories from Wayside School
by: Louis Sachar , illustrated by: Julie Brinckloe - (Avon Books, 1978) 128 pages.
The hook: On the 30th floor of the wacky Wayside School is Mrs. Jewl's class. Sharie falls asleep and rolls out the window. Joe counts all wrong and gets the right answer. Calvin is sent to the 19th floor to deliver a note, but there is no 19th floor — the builder forgot it. This nutty world is built on the sort of playful twists of logic that kids love.
Find our favorites at your local library: Sideways Stories from Wayside School , Wayside School is Falling Down , Wayside School Gets a Little Stranger .
Boy of a Thousand Faces
by: Brian Selznick - (Harper, 2000) 48 pages.
Ten-year-old Alonzo King is an expert about monster movies. He spends hours with Scotch tape and makeup trying to master his beloved monster faces in the mirror. When a mysterious beast is rumored to be stomping on flower beds and scratching up cars, Alonzo is called on for his monster expertise.
Perfect for: Kids who like mysteries.
Find Boy of a Thousand Faces at your local library.
Edgar & Ellen Under Town
by: Charles Ogden , illustrated by: Rick Carton - (Tricycle Press/Star Farm Productions, 2004) 140 pages.
The cover art on this book immediately draws children's attention. The concept of twins and the mystery of a prankster draw students into the story plot.
Find Edgar & Ellen Under Town at your local library.
by: Frank Cottrell Boyce - (HarperCollins Children's Books, 2006) 306 pages.
The story is told by a young boy who is endearingly naive and who understands less than the reader about what is really going on. He is missing a parent and doing the best he can with his limited understanding to make things better for everyone. And his well-meaning but clueless actions change not only his family, but his town. Dylan lives with his sisters and parents, and is the only boy in a small, rainy town in Wales. They run a small garage, the Snowdonia Oasis Auto Marvel, on the brink of insolvency. Dylan is obsessed with the Teenage Mutant Ninja Turtles, as is Tom, the man who tried to rob them and whom they hire instead. Then a series of seemingly unrelated events starts to change things in their lives and community.
Find Framed at your local library.
by: Sid Fleischman - (Greenwillow Books, 1992) 131 pages.
The year is 1894. Jake Bannock and his father Sam are on the run and hiding out in Blowfly, Nevada. When Sam unexpectedly disappears and is presumed dead, it's up to Jake and Sam's dog, Jim Ugly, (who is part wolf and part dog) to get to the bottom of the mystery.
Find Jim Ugly at your local library.
The Missing 'Gator of Gumbo Limbo: An Eco Mystery
by: Jean Craighead George - (Harper, 1992) 144 pages.
Liza and her mother are seeking refuge in Gumbo Limbo, a lush hammock of trees in the Florida Everglades. Also in residence is Dajun the alligator, caretaker of this precious ecosystem. When Dajun is seen as a threat to the nearby condos in development, he is ordered killed and Liza becomes determined to keep him safe at any cost.
Find The Missing 'Gator of Gumbo Limbo: An Eco Mystery at your local library.
Murder, My Tweet: A Chet Gecko Mystery
by: Bruce Hale , illustrated by: Bruce Hale and Brad Weinman - (Harcourt Children's Books, 2004) 136 pages.
Chet Gecko plunges into another troublesome case when his mockingbird sidekick, Natalie, is suspended for a crime she didn't commit. Bullying, blackmail, and tongue-in-cheek humor run rampant at Emerson Hickey Elementary in this 10th installment of these private-eye mysteries.
Find Murder, My Tweet: A Chet Gecko Mystery at your local library.
Atherton Book 1: The House of Power
by: Patrick Carman - (Little, Brown Young Readers, 2007) 330 pages.
While this is a pertinent title for the San Francisco Peninsula, this book has nothing to do with the small, affluent town just north of Kepler's Books! It is, however, a fantastic adventure based in a three-tiered world. As the Earth begins to shake, the residents of Atherton wonder what is happening to their world and their societies as the upper echelon begins to sink into the lower tier. How will the inhabitants overcome the rules of their existence and work together to face down the unthinkable? The first in a series, this installment will leave the reader clamoring for more.
Perfect for: Kids who like realism.
Find Atherton Book 1: The House of Power at your local library.
Do the Funky Pickle
by: Jerry Spinelli - (Scholastic, 1992) 133 pages.
Eddie Mott has been in love with his friend Sunny from the first time he met her. The school dance is coming up and he has asked his friends Pickles and Salem for help. This hilarious story describes Eddie's varied and unsuccessful attempts to get Sunny to notice him, while avoiding Angelpuss and her boyfriend Weasel, a tough and nasty eighth-grader, whose attention Eddie's antics has attracted.
Find Do the Funky Pickle at your local library.
Love That Dog
by: Sharon Creech - (HarperCollins Children's Books, 2001) 95 pages.
A terrific book for reluctant readers and discussion groups, it packs a load of emotional and intellectual depth into a very accessible package.
Find Love That Dog at your local library.
Lunch Money
by: Andrew Clements , illustrated by: Brian Selznick - (Simon & Schuster Books for Young Readers, 2005) 222 pages.
Parents should know that this is exactly the kind of book you hope your kids will find and love — showing the best examples of kids and adults behaving in caring, intelligent and positive ways.
Find Lunch Money at your local library.
Picklemania
by: Jerry Spinelli - (Scholastic, 1993) 132 pages.
Eddie, Sunny, Salem and Pickles are now in the sixth grade and their adventures are still going strong. Eddie wants to bulk up, Sunny desperately wants to take karate and Salem is trying to figure out who sent her a mysterious Valentine's Day message in the school newspaper. And Pickles? Well, he just finished building a new invention, but he won't unveil it until it starts snowing.
Find Picklemania at your local library.
Prizefighter en mi Casa
by: E. Charlton-Trujillo - (Random House, 2006) 224 pages.
Chula Sanchez wished her parents hadn't decided against naming her Esperanza. "Cause Chula means pretty and there ain't nothing pretty 'bout me now." Pape was driving drunk when he and Chula crashed. With the head of the household now paralyzed and unable to work, and Chula scarred with a disfigured face and the onset of epilepsy, the Sanchez family is struggling to make ends meet. Humiliated but still determined, Pape is convinced that El Jefe, the most revered prizefighter in Mexico, is their ticket to financial salvation. … As readers will learn, neither El Jefe, nor Chula are who or what they appear to be.
Find Prizefighter en mi Casa at your local library.
Sahara Special
by: Esme Codell - (Hyperion Books for Children, 2003) 175 pages.
Esmé Raji Codell's first novel for children is not a new story: Unconventional Teacher Bucks Authority, Changes Student Lives. It has a noble pedigree, from Goodbye, Mr. Chips to Conrack to Miss Nelson is Missing . But Codell's lyrical take on it is sharply observed and poignantly funny. This is a lovely, moving book.
Find Sahara Special at your local library.
The School Story
by: Andrew Clements - (Simon & Schuster, 2001) 196 pages.
Readers will grin from beginning to end of this enchanting story. A kid getting a novel published — too ridiculous to be believable, right? Just ask Gordon Korman, whose first novel, which he wrote as a seventh-grade English project, was published when he was 12. It sold very well, and he had five more published before he graduated from high school. Publishers are looking for good school stories — who better to write one than a kid? This book should prompt many fruitful family discussions, and inspire young authors to reach for their dreams.
Find The School Story at your local library.
There's a Boy in the Girl's Bathroom
by: Louis Sachar - (Scholastic, 1987) 195 pages.
This book tells the story of Bradley Chalkers, a boy who tells enormous lies, picks fights with girls, spits on people and is considered by his teachers to have behavioral issues. Bradley has no friends, is disliked by all the students and teachers in the school and, always sits by himself in the last seat, last row. Things start to change when Jeff Fishkin, a new student, arrives and is placed in the only empty seat left in the room, right next to Bradley. The school hires a new counselor, Carla, who sees potential in Bradley and works with him to make him see the potential in himself, a difficult task for a boy who sees himself as a monster.
Find There's a Boy in the Girl's Bathroom at your local library.
Waiting for Normal
by: Leslie Connor - (Katherine Tegen Books, 2008) 290 pages.
Sixth-grader Addie's life is complicated. Her "Mommers" is given to long absences and immature outbursts. Addie has dyslexia, so learning is an act of will and persistence. Her father died when she was small, but her stepfather, Dwight, now divorced from her mom, cares deeply for her and the couple's other two natural children. The court awards him custody of the younger girls, but not of Addie, because he is not her "real" dad. As Mommers falters, he continues to support them, but the only home he can purchase for them is a small trailer parked across from a mini-mart. Addie attempts to "normalize" her life around meals, learning pieces on her flute and visiting her beloved "neighbors" at the convenience store. I found it impossible to leave Addie until I had finished. This book will force you to think about "normal" – about what you, and all of us, really desire and where to find joy.
Find Waiting for Normal at your local library.
Snow Treasure
by: Marie McSwigan - (Scholastic, 1942) 208 pages.
Ever dream of saving the world by sled? During World War II and the German occupation of Norway, children in a small Norwegian town prevented $9 million worth of gold from reaching their captors by smuggling it on their sleds in the form of bricks. This suspenseful tale is based on a true story and makes for an amazing read.
Find Snow Treasure at your local library.
William Shakespeare's The Winter's Tale
by: Bruce Coville , illustrated by: Bruce Coville - (Dial, 2007) 40 pages.
Shakespeare's classic play is masterfully retold in narrative form. Full of romance, redemption and the strength of friendship and true love, Shakespeare's work is born again for a new audience. This is a brilliant introduction to the Bard, with beautiful watercolor illustrations that capture the cold nature of the setting.
Find William Shakespeare's The Winter's Tale at your local library.
Deep in the Swamp
by: Donna M. Bateman , illustrated by: Brian Lies - (Charlesbridge, 2007) 32 pages.
Young readers engage with poetry, information and counting practice as they learn about swamps and the animals that live there. Illustrations are bright and entertaining.
Perfect for: Kids who like nonfiction and animals.
Find Deep in the Swamp at your local library.
Extreme Animals: The Toughest Creatures on Earth
by: Nicola Davies , illustrated by: Neal Layton - (Candlewick Press, 2006) 64 pages.
A book to engender a lot of "Did you know…?" conversations, Extreme Animals will amaze readers with facts about animals that withstand earth's extreme conditions. The most amazing animal of all can live through all of the extremes scientists can produce.
Find Extreme Animals at your local library.
Oh, Rats! The Story of Rats and People
by: Albert Marrin - (Dutton, 2006) 48 pages.
The life-like picture of a rat on the cover of this book will be enough to pique the interest of many kids. "Revolting, revealing, and riveting," says the book's back cover, and it's an apt description of the nine fact-filled chapters about these "champions of survival." The author provides information about rats' habits and intelligence, as well as their role as disease carriers, lab animals, predators, pests, pets and even as food. The gross-out factor alone will make this a must-read for many kids.
Find Oh, Rats! The Story of Rats and People at your local library.
Owen & Mzee: The Language of Friendship
by: Isabella and Craig Hatkoff and Paula Kuhumbu , illustrated by: Peter Greste - (Scholastic Press, 2007) 40 pages.
This book tells the true story of the friendship that developed at a Kenyan wildlife sanctuary between Owen, a baby hippopotamus orphaned by the 2004 Southeast Asian tsunami, and Mzee, a 130-year-old giant Aldabra tortoise. The authors detail the animals' system of communication (nudges, nips and a special call), how they play together and how Owen acts more like a tortoise than a hippo. The text is clearly written and accompanied by full-color photos of this unique pair.
Find Owen & Mzee: The Language of Friendship at your local library.
Quest for the Tree Kangaroo: An Expedition to the Cloud Forest of New Guinea
by: Sy Montgomery , illustrated by: Nic Bishop - (Houghton Mifflin, 2006) 79 pages.
The author and photographer accompanied scientist Lisa Dabek and her team on a trek through the remote forests of Papua New Guinea in search of the elusive Matschie's tree kangaroo. Little is known about this rare animal that looks like a bear, has a pocket like a kangaroo and lives in trees. The book is filled with wonderful photographs of the tree kangaroos, their lush forest habitat, and other exotic plants and animals. Information included about Dabek's background may be of special interest to aspiring young naturalists and biologists. None of her friends, family or teachers encouraged her in her passionate interest in animals when she was growing up, thinking it was strange, and she struggled with the challenge of asthma. This book provides fascinating information about a little-known place on Earth, a newly discovered species and how one woman overcame the odds to follow her dreams.
Find Quest for the Tree Kangaroo at your local library.
The World Record Paper Airplane Book
by: Ken Blackburn and Jeff Lammers - (Workman Publishing, 1996) 256 pages.
This revised new edition of the popular paper-airplane book soars with 112 ready—to—crease airplanes based on 20 very cool and colorful designs — all of them easy enough for young paper—plane pilots to cut out of the book, fold according to directions and toss into the air. The co-authors are gurus in the world of amateur aerodynamics. Aerospace engineer Blackburn holds the Guinness World Record for paper airplane tossing "time aloft," and Lammers is an engineer and part-time pilot. Together they share folding and tossing secrets that will make anyone into a paper—airplane connoisseur. … But this book isn't about educational text; it's about educational experience and the thrill of flight. The real stars here are the paper airplanes themselves. From the Stunt plane to the Eagle, and the Space Shuttle replica to a Hammerhead, this book is fueled by science and fun.
Perfect for: Kids who like arts and crafts.
Find The World Record Paper Airplane Book at your local library.
The Book Club Kit
by: Patti Kelley Criswell , illustrated by: Ali Douglass - (American Girl Publishing, 2007) 56 pages.
This kit contains helpful directions for starting a book club and includes question cards, bookmarks and activity cards. Suggestions for being a good listener and participant are also included to encourage children to talk about what they are reading.
Find The Book Club Kit at your local library.
Friends: Making Them and Keeping Them
by: Patty Kelley Criswell , illustrated by: Stacy Peterson - (American Girl Publishing, 2006) 80 pages.
Making friends isn't always easy. In this book, girls learn the importance of friends and making a friendship work. These real-life stories, activities and quizzes can be read alone or with a friend.
Perfect for: Kids who like making friends.
Find Friends: Making Them and Keeping Them at your local library.
The Best of Times: Math Strategies That Multiply
by: Gregory Tang , illustrated by: Harry Briggs - (Scholastic, 2002) 32 pages.
Does the thought of memorizing your multiplication facts drive you crazy? Are you tired of those pesky speed drills in math class? If you want a fun way to learn how to multiply, you must read this clever picture book. Tang uses simple rhymes and puzzles to help students understand the concept of multiplication. Today's kids are mesmerized by rap and rhyme, so this book is sure to motivate as well as encourage children to use different strategies to solve multiplication problems.
Find The Best of Times: Math Strategies That Multiply at your local library.
by: Matt Doeden - (Lerner, 2007) 48 pages.
From Henry Ford's Quadricycle to the fastest dragster, the most unique cars of all time are spotlighted in this captivating book that enthralls young readers as they learn about the history of and continuing fascination with the automobile.
Perfect for: Kids who like history.
Find Crazy Cars at your local library.
Fooled You! Fakes and Hoaxes Through the Years
by: Elaine Pascoe - (Henry Holt and Co., 2005) 87 pages.
This book outlines over a dozen famous frauds from the 1800s to the present, including P.T. Barnum's bogus Fejee mermaid, the Piltdown Man fossil fraud, Bigfoot film footage and the discovery of "mysterious" crop circles in England. The author begins and ends the book with familiar examples of present-day Internet hoaxes and encourages healthy skepticism by urging readers to ask themselves, "Would I have been fooled?" Kids will enjoy reading about how people were so easily fooled, and the resource list at the back of the book will encourage further research. 87 pages.
Find Fooled You! Fakes and Hoaxes Through the Years at your local library.
Good Masters! Sweet Ladies! Voices from a Medieval Village
by: Laura Schlitz , illustrated by: Robert Byrd - (Candlewick Press, 2007) 85 pages.
The book will appeal to many kids, including those who don't usually choose nonfiction, and will be useful for history classes and drama productions and workshops. Even reluctant readers will enjoy the clear, direct text, short length, and dramatic content. We can even hope that this brilliant book, with its awards and attendant success, may lead to a renaissance of books for kids that make history come alive. In 19 monologues and two dialogs in verse and prose, the lives of a cast of characters from a medieval village — nobles and peasants, but all children — are illuminated. Through them, along with margin notes and periodic background sections, a portrait of life in the Middle Ages is created.
Find Good Masters! Sweet Ladies! Voices from a Medieval Village at your local library.
On Board the Titanic: What It Was Like When the Great Liner Sank
by: Shelley Tanaka , illustrated by: Ken Marschall - (Hyperion Books for Children, 1996) 48 pages.
One of the book's diagrams depicts the number of survivors according to their station on the boat. It's tragic — although no shock — that the higher one's class, the higher one's chance of survival. You may want to discuss the concept of class differences with your kids.
Find On Board the Titanic: What It Was Like When the Great Liner Sank at your local library.
The Down-to-Earth Guide to Global Warming
by: Laurie David and Cambria Gordon - (Orchard Books, 2007) 128 pages.
Laurie David and Cambria Gordon's Down-to-Earth Guide to Global Warming makes a concept as complicated as global warming easy to understand. With the first half devoted to the science behind climate change, it's still relevant and enjoyable for kids. Visuals abound and the book concludes with some significant ways for kids to make a difference. This guide will educate and empower young readers, leaving them with the knowledge they need to understand this problem and a sense of hope to inspire them into action.
Perfect for: Kids who like science and nature.
Find The Down-to-Earth Guide to Global Warming at your local library.
50 Simple Things Kids Can Do to Save the Earth
by: The EarthWorks Group - (Andrews McMeel Publishing, 1990) 208 pages.
A practical guide to conserving resources and protecting the environment, each brief chapter of 50 Simple Things provides information and tips designed to inspire ideas and action. Statistics and measurements are translated into age-appropriate terms, such as comparing children's weight to the amount of garbage thrown away in a year. The book also explains how everyday items — like a light switch or a toilet — are connected to the rest of the world. Fun ideas for the whole family to discuss and implement!
Find 50 Simple Things Kids Can Do to Save the Earth at your local library.
Gaia Girls: Enter the Earth
by: Lee Welles - (Daisyworld Press, 2006) 336 pages.
Like eco-Nancy Drews, the characters of the Gaia Girls series will appeal to girls ready to take on modern-day environmental challenges. Gaia Girls: Enter the Earth is the first in the series and introduces Elizabeth, who possesses the power of "earth" — the ability to work with and command soil, trees and creatures in the soil. Illustrated throughout, this chapter book is for more mature fourth-grade readers, as it does not pull any punches when taking on subjects like factory farming. Highly recommended for its compelling story and sensitivity to current issues.
Find Gaia Girls: Enter the Earth at your local library.
Top Secret: A Handbook of Codes, Ciphers, and Secret Writing
by: Paul B. Janeczko , illustrated by: Jenna LaReau - (Candlewick Press, 2004) 144 pages.
This book has everything a budding spy or cryptographer wants to know about creating codes, ciphers, and the methods of concealment. An answer key provides a great opportunity to practice new skills from pictographs to Igpay Atinlay.
Perfect for: Kids who like mystery.
Find Top Secret: A Handbook of Codes, Ciphers, and Secret Writing at your local library.
by: Andrew Clements , illustrated by: Mark Elliott - (Simon & Schuster, 2007) 146 pages.
This is an ear-to-ear-grinningly delightful school story. Parents need to know that there is nothing to be concerned about here and lots to cheer. It's a story that even reluctant readers can love, about good-hearted children and adults who grow in compassion and understanding. Families can talk about silence and civil disobedience. Why does the silence seem so powerful? How does it change everyone's perceptions? What do you think of the standoff between Dave and the principal?
Find No Talking at your local library.
The Shakespeare Stealer
by: Gary Blackwood - (Puffin Books, 1998) 216 pages.
Fourteen-year-old orphan Widge works for a mean and unscrupulous master who goes by the name of Falconer. Ordered to steal the script for Hamlet, Widge is taken to London and forced to attend a performance of the play. Instead of concentrating on stealing the script, he becomes engrossed in the show. Reluctantly, Widge admits his failure to Falconer and is told to return until his mission is accomplished. Nothing goes as planned and a very surprised Widge finds himself an accepted member of the backstage crew. Once a lonely outcast, he has friends and a place to call home for the first time in his life. Will he have the moral integrity to disobey his master or will he betray his new family? Set in Elizabethan London, The Shakespeare Stealer introduces us to Shakespearean stagecraft, life on the streets of London and to the truth behind the youthful appearance of Queen Elizabeth I!
Find The Shakespeare Stealer at your local library.
Natural Disasters
by: Claire Watts and Trevor Day - (DK Children, 2006) 72 pages.
Part of the Eyewitness Books series, Natural Disasters covers a wide variety of natural disasters, from earthquakes to epidemics. Written in plain language and illustrated with spectacular photos and diagrams, it contains a wealth of valuable information, including a historical timeline of major disasters, a glossary, and a list of Web and real-world resources (natural history and science museums) for additional research.
Perfect for: Kids who like science and nature and striking visuals.
Find Natural Disasters at your local library.
by: Roald Dahl , illustrated by: Quentin Blake - (Viking Juvenile, 1988) 240 pages.
With his hallmark wit and humor, Dahl tells the tale of Matilda, a child prodigy who defends her sweet teacher against the terrible school principal, Mrs. Trunchbull. Children will love learning about Matilda and her extraordinary powers.
Want to see the movie? The 1996 film sets the action in America instead of England but stays fairly true to the book's plot.
Perfect for: Kids who like school.
Find Matilda at your local library.
Nim's Island
by: Wendy Orr , illustrated by: Kerry Millard - (Yearling Books, 2001) 125 pages.
Take a spunky heroine competently surviving on her own on a deserted island (the ultimate kid fantasy). Add in animal friends who seem to understand, the vaguest of villains hovering in the background and easily overcome, a smattering of scientific information effortlessly absorbed and a very satisfying conclusion. Then write it in breezy style, making the various pieces of the story fit together in a nicely coincidental, jigsaw-puzzle way. All together it makes for one delightful story.
Want to see the movie? Check out the sweetly imaginative, family-friendly 2008 film starring Jodie Foster.
Find Nim's Island at your local library.
Tuck Everlasting
by: Natalie Babbitt - (Farrar, Straus and Giroux, 1975) 139 pages.
When Winnie Foster is kidnapped she's terrified at first, but she soon realizes her kidnappers, the Tuck family, are kind people with an astonishing secret. The Tucks will never die, which turns out to be less of a blessing than one might think. The situation — and Winnie's choices — grows complicated when a stranger shows up, hoping to profit off of the spring water that made the Tucks immortal. A gentle but powerful reflection on mortality, and on what constitutes a meaningful life.
Want to see the movie? Check out the 2002 adaptation, in which the character Winnie is 15 instead of 10.
Find Tuck Everlasting at your local library.
by: Cornelia Funke - (Scholastic, 2003) 534 pages.
Meggie's life changed forever one rainy night when she looked out the window and saw a stranger standing outside her window. This was her first sighting of Dustfinger, one of many colorful characters that her father brought to life from the pages of the book Inkheart. Meggie's father, Mo, has a special talent — when he reads aloud, characters from the book switch places with people from the outside world. In fact, Meggie does not know this yet, but this is how her own mother disappeared nine years before. Now, the evil Capricorn wants another character brought to life, and is determined to have Mo read aloud. This fascinating multi-layered story is an enjoyable but dark read for anyone who loves a good story within a story.
Want to see the movie? The 2009 adaptation stars Brendan Fraser and Helen Mirren and stays fairly close to the book's storyline.
Perfect for: Kids who like science fiction and fantasy.
Find Inkheart at your local library.
A Wrinkle in Time
by: Madeleine L'Engle - (Farrar, Straus, and Giroux, 1962) 256 pages.
Meg, an awkward girl who doesn't quite fit in, has a lot to worry about. Her beloved father has suddenly disappeared, and neighbors are beginning to gossip that he's run off with another woman. It turns out that his disappearance is connected with his scientific work, and Meg, her brilliant little brother, and her friend Calvin set out to find him — a search that takes them on an exciting but dangerous galactic adventure.
Want to see the movie? Check out the 2006 adaptation, which dramatizes the struggle between good and evil, or the new release coming spring 2018.
Find A Wrinkle in Time at your local library.
The Little Prince
by: Antoine de Saint-Exupery - (Harcourt Brace, 1943) 96 pages.
A pilot crashes in the Sahara Desert. A thousand miles from any habitation, while attempting to fix his plane, he meets a strangely dressed little boy who seems to have come from nowhere, and who demands that he draw a sheep. "When a mystery is too overpowering, one dare not disobey," so the pilot attempts to draw a sheep. Gradually the Little Prince reveals his story. He comes from a small asteroid, where he lives alone until a rose grows there. But the rose is demanding, and he is confused by his feelings about her. Eventually he decides to leave and journey to other planets in search of knowledge. After meeting many confusing adults, he eventually lands on Earth, where he befriends a snake and a fox. The fox helps him to understand the rose, and the snake offers to help him return to his planet — but at a price. Many adults look back on this book with a catch in the throat and have a special place for it in their hearts. This gentle picture book, concerned with the true "matters of consequence," was as much a part of growing up for those of a certain age as The Lord of the Rings or the Beatles. There quite literally has never been anything like it, though others have certainly tried.
Find The Little Prince at your local library.
The Invention of Hugo Cabret
by: Brian Selznick - (Scholastic, Inc., 2007) 544 pages.
Hugo is an orphan who tends the clocks in a Paris train station. He lives a lonely existence in the shadows of the station, stealing food and dodging the Station Inspector. One day he encounters a flinty old man who has even more secrets than he does. With the support of his friend, Isabelle, Hugo discovers the key to his past and the old man's — and both find a measure of happiness. This powerful story is beautifully illustrated to create the pace and visual effects of a movie.
Want to see the movie? Check out Martin Scorsese's 2011 Hugo , which won five Academy Awards.
Find The Invention of Hugo Cabret at your local library.
Little House in the Big Woods
by: Laura Ingalls Wilder , illustrated by: Garth Williams - (Harper & Bros., 1953) 256 pages.
Little House In The Big Woods is a classic reborn with great illustrations by Garth Williams. New readers and those familiar with Laura Ingalls and her family will love following along as Laura takes them through a year in the life of the little family of pioneers. This story is a straightforward, fun read with a child's look into the life of a pioneer. It's great to see Laura and her sisters take simple pleasure in playing with their dolls, making homemade goodies and listening to their father's stories. Laura Ingalls is a kid who loves to help her family, is afraid of wolves and hates her "boring" brown hair. She lives in a little house in the big woods where she and her siblings work hard at their many chores, mind their ma and pa, go to school all in one room and have lots of frontier adventures.
Want to see the movie? Check out the 1974 TV series, which loosely follows the storylines of all of the Little House books.
Find Little House in the Big Woods at your local library.
Mr. Popper's Penguins
by: Richard and Florence Atwater , illustrated by: Robert Lawson - (Little, Brown & Co., 1938) 139 pages.
The hook: Mr Popper's Penguins is one of those classic childhood books that kids always remember, and even ranks up there with Charlotte's Web and James and the Giant Peach . The chapter book's witty dialogue (albeit with dated language), clever characters and an ethical predicament make this book as enjoyable today as in the 1930s. In fact, many teachers today use it as part of their language arts curriculum. Mr. Poppers Penguins is a good fit for most first- and second-grade readers, and can also be read aloud to kindergartners.
Want to watch the movie? The 2011 adaptation is only loosely based on the original story but has plenty of slapstick gags to keep the elementary school crowd entertained.
Perfect for: Kids who like classics.
Find Mr. Popper's Penguins at your local library.
When You Reach Me
by: Rebecca Stead - (Wendy Lamb Books, 2009) 208 pages.
Set in late-1970s New York City, When You Reach Me is the story of Miranda, a sixth grader who's caught up in reading the classic children's fantasy A Wrinkle in Time while negotiating the complexities of her friendships and reflecting on her life.
Bottom line : A nuanced book about a girl's life in the city and a surprising mystery.
Find When You Reach Me at your local library.
Yes! Sign me up for updates relevant to my child's grade.
Please enter a valid email address
Thank you for signing up!
Server Issue: Please try again later. Sorry for the inconvenience
You are about to leave our Parents site. Are you sure you want to leave?
By clicking continue, your current session will end.
Holiday Gift Guide
Best Sellers
Boxed Sets & Bundles
New Releases
Back to School
eGift Cards
Reward Your School
Book Fair eWallet
Scholastic Parents
Scholastic Education
Classroom Magazines
Customer Service
Refer a Friend

Select Your Partner Organization
If you are already registered on our website, you can sign in by selecting your partner organization below, then entering your email address and password on the next screen.
SELECT ORGANIZATION
FACE MEMBERSHIP
LITERACY PARTNERSHIPS
NEW YORK STATE
The Best Books for 4 th Grade Readers
These beloved stories also build skills. Support 4 th  Grade readers by asking them to develop predictions about what might happen in a book they've started.

Shop All 4th Grade
Please enter a valid e-mail
Thank you! We will contact you when the item is available.
Item is on backorder and will ship when available.
Your order will ship on or around the release date.
Key Features
Description.

Online Resources
Teacher tips, user benefits.
Discover More

Read The Article
About the author, product details.
Manufacturer:
Weight (lbs):
Dimensions:
Lexile® Measure:
Guided Reading Level:
Spanish Lexile Measure:
Spanish Guided Reading Level:
Also included in Collections
Skip to primary navigation
Skip to main content
Skip to primary sidebar
Skip to footer
Download Top 60 Middle Grade Mystery Picks! Send it!
Join our free KidLit Facebook Group
Reading Middle Grade
Books for Kids and Grown Ups
20 Popular Book Series 5th Graders Love
There are two kinds of problems parents and teachers often have with kids being readers: they're either not reading enough or at all OR they're burning through books too fast to find options. Book series help with both of these issues. With reluctant readers, book series keep them in a familiar universe, making it easier to get into each next story, while with voracious readers, finding a series with at least five installments is a surefire way to keep them booked and busy for some time. Regardless of what camp you fall into, I'm sharing 20 excellent book series for 5th graders to enjoy. My list includes graphic novels, sports books, adventure stories, mystery, sci-fi, and feel-good stories.
20 Best Book Series for 5th Graders
Here are 20 of the best book series for 5th graders:
Track Series
Published: August 30, 2016
4 books in series
The Track series is about four kids (Ghost, Patina, Sunny, and Lu) on the same track team dealing with issues in their personal lives and finding solace in running. It opens with Castle Crenshaw (aka Ghost), who has PTSD from a dad who tried to fire a gun at him as a child. When he meets Coach and the rest of the team, he can finally harness his talent as a sprinter and stop running away from his problems. I love how powerful these kids' stories are and that they're super short — this one is only 185 pages long.
Published: March 10, 2020
5 books in series
Twelve-year-old Sara Martinez is a hacker bouncing from foster home to foster home in Brooklyn, New York. After getting arrested for hacking into the NYC foster care system to expose her foster parents as criminals, she meets a man named Mother, who is not a lawyer but convinces her to take on her case. Mother somehow wins, and Sara gets released only to join a team of kid spies operating out of a base in Scotland. With spies, family drama, and high-action chases, this is an excellent start to an exciting mystery-adventure series that kids and adults can enjoy. Taking readers from New York to Scotland and Paris, this story makes for an engaging experience. These books are on the longer side and best for stronger readers — but anyone can enjoy them on audio.
Published: January 8, 2019
6 books in series
This is one of my favorite low-stakes graphic novel series. I love that the books can be read in any order. It's all about Olive and her friends, starting with her entry into the fifth grade. The illustrations are gorgeous and the series explores many themes, including theater life, friendships, and family relationships — there's even a summer camp installment . Hand to kids looking for sweet graphic novels in the vein of The Babysitters Club graphic novels.
All Four Stars
Published: July 10, 2014
3 books in series
Gladys Gatsby LOVES gourmet food, unlike her parents who believe in microwaveable food. So when she gets the chance to become a food critic, she is thrilled. There's only one caveat: no one can find out. This gave me Ruth Reichl's Garlic and Sapphires vibe, but for kids — and more delightful, complete with all the mouth-watering food descriptions. Hand to kids who love a foodie feel-good series.
Published: May 29, 2018
Mia Tang is a ten-year-old Chinese immigrant who lives in a motel with her parents. They run the motel for its crooked owner, Mr Yao. Mia runs the front desk and enjoys it. This book deals with heavier topics like racism, class prejudice, the value of diligence, and the struggles of immigrants in a dignified way that kids can relate to. Overall, this is a compelling, refreshing book for everyone! This series is at book five now and going strong.
The Vanderbeekers
Published: October 3, 2017
Meet the Vanderbeekers! They're a biracial family living in Harlem, New York. With five kids, including a pair of twin girls, there are plenty of characters for each kid to identify with. This series is warm and cozy and each installment features the Vanderbeeker kids trying to accomplish a unique goal. The first book is all about getting their grumpy neighbor to warm up to them.
Unforgettable Logan Foster
Published: January 18, 2022
2 books in series
Logan is a foster kid at a boys' foster home. He's on the autism spectrum, has a photographic memory, and isn't the best at picking up on social cues. But just when Logan is sure that he'll never be adopted, a new couple Margie and Gil show up. After a rocky start, Logan is settling in with his new foster parents when he starts noticing some weird things. Gil never seems to eat and are Margie's tears silver? He's only processing the fact that his new parents might be superheroes when they get kidnapped by a supervillain, and it's up to Logan to save them. This is a superb, fast-paced superhero fantasy about identity, self-worth, and finding community.
Published: March 6, 2012
11 books in series
Ben Ripley's life does a 180 when he gets an invitation to work for the CIA, only to find out that it was a case of mistaken identity because someone on the inside has a secret ploy against the agency. With a new crush roping him into an undercover mission to unravel the plot, Ben discovers that he's actually not half-bad at being a spy. This isn't my favorite spy series, but kids love it and can't stop reading. Perfect for fans of spy and adventure books.
The Smartest Kid in the Universe
Published: December 1, 2020
Twelve-year-old Jack is a no-stress student who doesn't believe in working hard at school. He won't even try hard to learn Spanish, his best friend's first language. It doesn't help that his school is about to be shut down. But when he eats a bunch of jellybeans created by a scientist and suddenly has a vast store of knowledge, he might be able to compete in a contest to put his school on the map and save it from demolition. What he doesn't know is that there are more sinister forces working against the school. This is a relatable rib-tickling romp combining science, history, friendship, and suspense in an engaging way.
Curlfriends
Published: October 10, 2023
1 book in series so far
Charlie is the new kid for the umpteenth time, but this time things will be different. Her dad is no longer in the military, and this is a more permanent home, so she feels more pressure to find and impress some new friends. When she meets a cool group of Black girls with varying interests, she decides to hide her "babyish" style and hobbies to befriend them. But she soon learns that with true friends, you can be your whole self. This is the cute first book in a new graphic novel series about Black hair, girlfriends, fashion, and adjusting to change.
Published: January 2, 2024
After a string of issues at school, Olive's parents drop her off at a renovated castle that is now a reform school. There, Olive meets other misfits and quickly discovers that there's more to the school than meets the eye: it's actually a cover for a group of crime-fighting misfits! When Olive and her friends find out that the school is at risk of closing unless they can stop a major heist, the misfits must get to work. This is a fun first book in a new series by Lisa Yee with illustrations by Dan Santat. I'm looking forward to more books in the series.
The Stupendous Switcheroo
Published: September 12, 2023
What if you woke up to new powers every day? Such is the fate of our protagonist in this graphic novel-prose hybrid. Daily, he develops and loses everything from potent superpowers like telekinesis and super speed to cute but not-so-useful ones like bubbles and speaking cat. The city's superhero even recruits him to help fight the villains popping up everywhere. The one thing he can't seem to figure out, though, is where his scientist mom is. As each day passes, readers follow Switcheroo one step closer to the mystery of his mom's whereabouts and why there are so many villains around suddenly. This is an appealing graphic-prose release about superheroes, finding an identity that fits, and seeing people beyond the surface. The second book in this series is out next year.
​​President of the Whole Fifth Grade (President Series, 1)
Published: October 5, 2010
Everyone knows that Briana Justice wants to be a famous baker, but when she finds out that her role model and alumnus of her school was president of the fifth grade, Briana is convinced that that's the path for her too. Unfortunately, a devious new student also has her eyes on the presidential office. Will Briana be tempted to play dirty just to win or will she do the right thing? I love this series and the high drama and mystery of Briana's road to presidency (or not?). It's perfect for kids who love dramatic frenemy stories with substance.
Out of My Mind
Published: March 9, 2010
Melody has cerebral palsy so she can't walk or talk, but no one knows that she has a photographic memory. Kids at her school underestimate her, but Melody refuses to be defined by cerebral palsy. And she's determined to let everyone know it – somehow. This one got a surprise sequel 10 years after its release and many kids lost their minds over it.
Sunny Side Up
Published: August 25, 2015
A trip to Florida to spend time with her grandfather at his senior's community becomes life-changing for Sunny Lewin. This is another great graphic novel series that can be read out of order. Nearly all of the books are set in a different summer and follow Sunny's adventures. I love how funny and thoughtful this series is and I think it's a great pick for readers who enjoy historical fiction, graphic novels, and summery stories.
Insignificant Events in the Life of a Cactus
Published: September 5, 2017
2 books in the series
Aven Green loves to tell people that she lost her arms in an alligator wrestling match, or a wildfire in Tanzania, but the truth is she was born without them. And when her parents take a job running Stagecoach Pass, a rundown western theme park in Arizona, Aven moves with them across the country knowing that she'll have to answer the question over and over again. This is an inspiring, funny duology about a girl determined to blast any preconceived limits on her abilities. It also features a sweet friendship and is a great pick for kids who liked Wonder .
Published: September 27, 2016
Meet Abbie Wu. Abbie is in crisis—and not just because she's starting middle school or because she's stuck in a family that doesn't quite get her or because everyone seems to have a Thing except her. Abbie Wu is always in crisis.From author and professional doodler Booki Vivat,  Frazzled  dives right into the mind of this hilariously neurotic middle school girl as she tries to figure out who she is and where she belongs. This is a quirky, funny illustrated novel perfect for fans of Dork Diaries .
Escape from Mr. Limoncello's Library
Published: June 25, 2013
Kyle Keeley is the class clown and a huge fan of all games—board games, word games, and particularly video games. His hero, Luigi Lemoncello, the most notorious and creative gamemaker in the world, just so happens to be the genius behind the construction of the new town library. Lucky Kyle wins a coveted spot as one of twelve kids invited for an overnight sleepover in the library, hosted by Mr. Lemoncello and riddled with lots and lots of games. But when morning comes, the doors stay locked. Kyle and the other kids must solve every clue and figure out every secret puzzle to find the hidden escape route!
Super Pancake
Published: February 14, 2023
Set in Breakfast Town, this story is about a young Pancake who develops superhero activities after she's exposed to a special serum. Peggy Pancake is always late for the bus, constantly losing track of time, and nowhere near as perfect as her brother. But with superpowers, can she save her town from evil and finally impress her family? This was totally delightful, funny, and perfect for kids who like kooky stories with a relatable protagonist and a dash of superheroes — perfect for reluctant readers.
The Fifth Quarter
Published: May 25, 2021
Lori Block is dedicated to her fourth-grade basketball team, despite being relegated to an extra period before the   real game starts, known as the fifth quarter ,  where the not-so-good kids play and the points don't count. That doesn't matter to Lori though, because working on her skills gives her hints of self-confidence, which is a nice break from feeling awkward and out of place in her daily life. This is a fast-paced basketball series about perseverance, friendship, and love for the sport.
There they are: 20 of my favorite book series for 5th graders! Which of these have taken off in your class? What did I miss?
More Book Series for Kids
Book series for 13 year olds
Middle grade graphic novel series
The best middle grade book series
Don't Forget to Share!
Afoma Umesi is the founder and editor of Reading Middle Grade where she curates book lists and writes book reviews for kids of all ages. Her favorite genre to read is contemporary realistic fiction and she'll never say no to a graphic novel.
Related Posts
Afoma Umesi
FREE DOWNLOAD
Join My Friday Kidlit Newsletter
Sign up to receive weekly roundups, kidlit resources, and more! I'll send you my printable list of STEM middle-grade books to start!
Reader Interactions
What do you think leave a comment cancel reply, join reading middle grade on instagram.
Sharing the best middle grade (and adult) book recommendations @ whatafomareads
MOST SEARCHED
Book Reviews
Middle Grade Book Reviews
Middle Grade Books
Picture Books
Book Lists By Grade
Early Chapter Books
Books for Teens
QUICK LINKS
Book Lists by Age
Books by Theme
LET'S CONNECT
Trending Post : Books Made Into Movies
50 Best Science Fiction Books for Kids
This post may contain affiliate links.
Science Fiction (Sci-Fi) is a genre that includes science and technology that could possibly happen in the future and/or in space and/or in a different dimension. The best science fiction books for kids are engaging stories with cool scientific aspects and interesting characters. As for me, I love reading science fiction, and even more, I love recommending sci-fi books to my students, kids, and blog readers.
These science fiction chapter books , middle grade books , and YA books for ages six to sixteen are excellent and will help your kids read more. I hear from publishers and librarians that many kids shy away from the sci-fi genre, but it's actually the coolest. Science fiction just needs a kid to give it a chance! Which is why I am sharing my favorite picks for kids, plus reviews to keep you updated with what the books are about.
You might be familiar with sci-fi classics from your own high school days, such as Frankenstein by Mary Shelley or The Hitchhiker's Guide to the Galaxy (my own high school favorite book series), or even the short stories from one of the most famous science fiction writers, Ray Bradbury. But the scope and depth of science fiction books have grown since those days into an impressive body of works from newer, interesting writers.
What will you read in a science fiction book?
These sci-fi stories will be about topics like artificial intelligence (AI), genetic engineering, post-apocalyptic times ( dystopian books being a subgenre), aliens, ahead-of-its-time inventions, space travel, time travel, portals, and the multiverse. Just to name a few. Some are adventurous, some are funny, and some are creative and clever worlds!
And please give all these people using and pushing AI a science fiction book or movie because spoiler alert: IT DOESN'T END WELL. Not to mention, AI is based on stolen art and writing. Boo.
So, without further ado, let's dive into these great books. I know you're going to find so many good books on this book list. (Incidentally, I have read and reviewed all of these books myself. This is NOT AI-generated content or copied text from publisher or Amazon descriptions.)
Happy reading!
Best Science Fiction Books for Kids
Science Fiction Chapter Books for Ages 6 – 9
Zita the Spacegirl by Ben Hatke graphic novel (series) This is one of our favorite graphic novels! Zita the Spacegirl is a true friend who not only saves her best friend from kidnapping aliens but saves the galaxy!
Ricky Ricotta's Mighty Robot The Voodoo Vultures from Venus by Dav Pilkey, illustrated by Dan Santat (series) Kudos to Dav Pilkey and Dan Santat for creating such an action-packed, engaging new series for young readers. And the illustrations are marvelous. It's not often you see a book in full color – love that!
Galaxy Zack Hello, Nebulon! (series) An easy chapter book that's simple, fun, and entertaining about a boy who moves to a new planet.
Diary of a Minecraft Zombie Book 1: A Scare of a Dare by Herobrine Books (series) Short sentences with witty observations on life from the perspective of a Minecraft zombie that will crack you up. I was surprised that this was such an entertaining, funny read. Nothing scary. Just fun. Especially for Minecraft enthusiasts. (These are FREE for Kindle Unlimited subscribers!)
Into the Game (Minecraft Woodsword Chronicles) by Nick Eliopulos (series) First in one of the BEST Minecraft book series , this adventure follows five players who are transported inside the game — and it's real, and they'll have to use all their survival and problem-solving skills to stay alive. BOXED SET of Books 1 – 4 HERE .
Plants vs. Zombies by Paul Tobin and Ron Chan graphic novel (series) If your child likes these graphic novels, there are TONS of books in this funny sci-fi zombie series.
Frank Einstein and the Antimatter Motor by Jon Scieszka, illustrated by Brian Biggs (series) Frank invents things. Most of the time, those things don't work. Recently, Frank has been trying to make a robot who can think for himself (like Frankenstein ) using old appliances and spare parts (toaster, keyboard, Shop-Vac). Frank doesn't do it, but in a miracle of fictional science, the robot builds himself. This book is a bit slower-paced than I like, but I think it's a decent read that will appeal to young tinkerers.
Doodle Adventures: The Search for Slimy Space Slugs! by Mike Lowery (series) This book not only hooks the reader with its space-adventure plot and hilarious narrator Carl the Duckbut hopes you can find the missing priceless artifact, which requires bravery, heroism and drawing. Make sure that you've got a spacesuit, you've packed everything you need to bring, the rocket design is perfect, plus it has some silly extras, and lots more as the adventure ensues.
Hilo The Boy Who Crashed to Earth by Judd Winick (series) Hilo can't remember much before D.J. finds him crashed landed on Earth. But evil robots have followed Hilo to Earth, and it's up to Hilo to protect it. This ends on a cliff-hanger but is worth it — it's a great page-turning graphic novel adventure with more in the series.
Star Wars Jedi Academy by Jeffrey Brown graphic novel (series) Engaging from the first page, this is a relatable graphic novel adventure story about a young boy, Roan, who dreams of becoming a pilot . . . but gets into Jedi school instead . He's the oldest new student, everyone else started long before him. Roan has ups and downs, as one does at a new school, but finds his place at the school and new friends. Highly recommended!
Killer Species by Michael P. Spradlin (series) A fast-paced adventure series about a mad scientist who creates a hybrid crocodile-dinosaur-bird killer creature to stop visitors from entering the Everglades. Emmet and his father arrive to investigate, but when his father is kidnapped, Emmet and his friend, Calvin, know it's up to them to find where the kidnapper is holding Emmet's father. GREAT for reluctant readers — and anyone who loves a crazy sci-fi who-done-it!
Albert Hopper Science Hero by John Himmelman (series) Albert Hopper and his niece and nephew use his wormlike ship to dig into the center of the earth…but the ship gets stuck! The story contains lots of science, particularly geology vocabulary, which makes me think it will be too hard for many beginning readers. Nevertheless, it's an exciting science adventure with engaging black and green illustrations.
Jurassic Jeff: Space Invader by Royden Lepp graphic novel (series) review written by Jemma Taylor JURASSIC JEFF is a story about dinosaurs , aliens, and friendship . Jeff is a space alien picked on by the other remembers of the Intergalactic Cadets. He's sent to conquer a planet called Earth, where the lifeforms are surprisingly unadvanced, but they're able to teach him things he knew nothing of before: friendship, forgiveness, and not having to prove yourself. It's a sweet story for anyone who has ever felt like an outcast — and also for anyone who likes dinosaurs!
Middle Grade Science Fiction Books for Ages 8 – 12
First Cat in Space by Mac Barnett, illustrated by Shawn Harris graphic novels (series) Absurdly hysterical, this is a bizarrely perfect adventure in space with a cat and a toenail-clipping robot who journey to the moon to stop the rats from eating it all. Silly adventures ensue –like befriending a whale, becoming pirates, and answering a sphynx's riddle. Then, the spaceship's computer joins the Rat King's side with revenge in mind and when the heroes arrive at the Rat King's they GET CAPTURED. But, don't worry — somehow they'll escape. Right?
Trapped in a Video Game by Dustin Brady, illustrated by Brady Jessee (series) Gamers and non-gamers alike who love exciting and dangerous stories won't want to miss this excellent action-packed series. Jesse's friend gets an early release of a video game — and it sucks both boys into the game. Inside the game, they meet a classmate who has been missing for weeks and is now a grown-up man in the game. They're all trapped with no escape possible.
Diary of an 8-Bit Warrior by Cube Kid, illustrated by Saboten (series) Runt is a 12-year -ld with real problems. He doesn't want to be a typical villager with the typical boring life. He wants to be a warrior like Steve . So he's excited when his school finally agrees that the villagers might need warriors to fight back against the nightly attacks. When Steve loses everything and moves in with Runt's family, Runt hopes that Steve will help with warrior training. But it's a guy named Mike whose in the village jail that helps because Steve is too depressed. Runt's a relatable, mostly serious, character who just wants a different life — like most kids his age and is competing for a dream opportunity.
Your Pal Fred by Michael Rex  Fred is a robot who brings kindness (and STICKERS!) to a dystopian world he makes better in this funny, warmhearted, and interesting story.  When Fred discovers that two warlords are capturing innocent people to fight as soldiers for them, Fred knows what he has to do–ask the two bad guys to try peace. He irritates and surprises everyone he meets with his cheerfulness and positive attitude, even when he's caught and "tortured" with drumming, which, of course, he loves. His character oozes charm, you can't help but love him–along with the other curious characters that he meets. Will Fred succeed on his seemingly impossible mission? 
A Wrinkle in Time by Madeline L'Engle (series) I've read this sci-fi time travel book so many times, I can't count — many times with my classes as a read aloud — and every time it's just as fantastic. (That doesn't always happen with books.) A Wrinkle in Time is a remarkable, well-written adventure in space that deals with the overarching theme of good vs. evil. Meg and her brother, Charles Wallace, and friend, Calvin, set off to find her scientist father who disappeared while researching tesseracts.
Space Case and Spaced Out by Stuart Gibbs (series) review written by my daughter, 11-year-old JJ This series was AMAZING! It was a murder mystery on the moon. I can never turn down a good, realistic sci-fi PLUS murder mystery. It has it all! It was placed in 2040 and their second-in-command had died. He had walked out the airlock (to the moon's surface) with his space suit on wrong– he died in seconds. Everyone thought he had gone crazy, but Dashiel suspected differently. Murder. The first book is almost mirrored in the second –the base commander this time disappears. With just enough breaking the rules, they can figure out where she is and who did it.
The Last Kids on Earth by Max Brallier, illustrated by Douglas Colgate (series) One of the best science fiction books on this list! In this story, the zombie apocalypse is kind of fun. At least that's how Jack approaches life and zombie fights. He and his best friend, Quint, live in an upgraded, well-defended treehouse (which is SO COOL I totally want to live there) where they plan for rescuing his crush June (even though she doesn't need rescuing being quite capable) and fighting zombies. Illustrations throughout make this even more appealing to read and imagine. I absolutely love this series.
The Last Gate of the Emperor by Kwame Mbalia and Prince Joel Makonnen (series) Yared's Uncle Moti moves them around frequently, so when Yared gives his real name during an augmented reality game, he doesn't think the soldiers that arrive are after him. But they are. And everything he believed about his life turns out to be a lie…including his identity. Yared partners with another game player, the Ibis, to escape the troops and the giant monster and find the truth. The two clever, quick-witted kids face incredible danger, insurmountable odds, and a galaxy-spanning war but Yared has been trained for this and he is ready to fight. Set in a futuristic Ethiopian empire, this exciting adventure grabs your interest and keeps it through wild twists and turns that feature heroic main characters!
Hypnotists by Gordon Korman (series) Mix the action-packed writing of Korman with a boy who can hypnotize others – and who is recruited to be in a "special" school to save the world. But is that really what the school does? And, unlike some series whose sequels disappoint, all the books in this series are excellent.
Explorer Academy: The Nebula Secret by Trudi Trueit (series) This is National Geographic's first fictional book series with full-color illustrations that hits the spot with an exciting mix of science, technology, adventure, and mystery. Newly accepted into the prestigious Explorer Academy for science and exploration, Cruz realizes that someone is trying to kill him ; someone who doesn't want him finding out about his mother's mysterious research and untimely death. I LOVE the cool tech, amazing friendships, plot twists, plus an intriguing premise with more books to follow.
Masterminds by Gordon Korman (series) My kids and I highly recommend this science fiction book series! Eli and his friends discover that his "father" is the leader of a group of scientists who are using the town and some of the kids in a secret and unapproved science experiment–cloned kids from evil masterminds . Will the kids escape, and will they be more than their DNA?
Join other teachers, parents, librarians, and grandparents who receive my newsletter of book reviews and learning resources.
Minrs by Kevin Sylvester (series) Action & intrigue in outer space — this science fiction book will hook you right away. Christopher's space colony home is attacked by pirates. He and many other children escape to the underground mines. Christopher's determined to help the others find food, water, and the emergency beacon but first, they'll have to work together and confront a terrible truth about the Melming Mining company. The third and final book in the trilogy is out now. This is a not-to-miss middle-grade sci-fi series.
Dead City by James Ponti (series) Okay, this is more paranormal than sci-fi, but it's SO good I wanted to include it in this genre list, too. Molly's recruited to hunt zombies in New York City , just like her mother, who is dead. Or is mom actually a zombie? And why is she trying to contact Molly? This is a great action-adventure story with a mystery. I loved all the books in this zombie series.
Jinxed by Amy McCulloch (series) In this evolved society, the tech company MONCHA makes computerized pets called bakus that act like smartphones and computers. Lacey finds an unusual, half-destroyed cat baku and rebuilds it using a 3D printer and found parts. When her baku Jinx starts to work, he's noticeably different than the other bakus– he can speak into her mind and think for himself! So when she starts competing with other kids at her prestigious school in the battle of the bakus, Jinx doesn't follow the rules which lead to his capture and the discovery of a sinister truth about MONCHA. Fantastic, fast-paced, and thought-provoking.
The Ghost Network: Activate by I.I. Davidson (series) Jack and his friend are hackers who get taken to a top-secret tech school where all is not as it seems. Not only are the kids in danger, but there seems to be a computer implanted inside their brains!? The science fiction series intrigued me, the action was so fast-paced and suspenseful, I was totally hooked.
Edge of Extinction The Ark Plan by Laura Martin (series) Action and excitement from the first page! This is a fantastic story about a dangerous world where cloned dinosaurs have taken over the world. Sky and her fellow humans live below ground in safety with "Noah" as their supreme ruler. When Sky discovers that her missing (maybe traitor?) father left her a secret note with cryptic instructions on how to be found, she decides to leave the underground city in order to find him. Barely outside a day, she and her friend Shawn are rescued from hungry dinosaurs by a boy who lives in a treetop enclave. Then, the boy's enclave is attacked by Noah's soldiers looking for her and Sky realizes that everything she believed about Noah is wrong. But can she escape the soldiers that are following her every move?
Bloom by Kenneth Oppel (series) Get ready for a wild ride of suspense, action, adventure, science fiction, and coolness!! Bloom tells the story of three kids who are not affected by the strange-looking plants that appear out of nowhere and take over land all over the world, covering houses and streets, swallowing animals and people but doing nothing to these kids. Scientists figure out that the plants are an alien invasion…and think these kids may be the only chance they have to stop them. To avoid spoilers, I'll just tell you that it's an AWESOME story…and ends on a crazy cliff hanger.
Fuzzy Mud by Louis Sachar They're not supposed to be in the woods, but to avoid Chad the bully, Tamaya and Marshall go there anyway. Tamaya discovers the weird-looking "fuzzy mud" and throws it at Chad's face who had followed them. When Chad goes missing and Tamaya's hand gets a bloody rash, it's clear that the mud is not just mud. Fast-paced and adventurous, kids won't be able to put this book down. I couldn't.
City of Thieves (Battle Dragons) by Alex London (series) In Drakopolis, gangs of kins clans run the neighborhoods with violence and crime, using dragons to fight each other and work as taxis and cargo carriers. He's devastated to learn that his best friend who happens to be non-binary is in a kin and never told him– and that his family is in danger if Abel doesn't fight. In an exciting plot twist, Abel uses his strengths, his family, and his two 7th grade classmates to fight against ALL the kins to erase his family's debt once and for all. Cool world-building with fantastic character development — this was a fun read!
Daughter of the Deep by Rick Riordan (series) Get ready for action, intrigue, plot twists, and super-cool technology! Ana's freshman class at her specialized marine and naval academy are the only survivors when the academy is blown up. As the class races to board their field trip ship, their chaperone reveals several essential secrets…Jule Verne's novels based on Captain Nemo are mostly true, Ana's the only surviving relative of Captain Nemo, and they will be attacked by the land school if they don't get to safety immediately.
Area 51 Interns: Alien Summer by James S. Murray and Carsen Smith (series) It's the first day of summer vacation and Viv and her friends' parents are "taking their kids to work"–at Area 51. It starts off boring and touristy but when aliens escape from their cells, the kids see the real facility and watch as the adults get captured by aliens. Viv and her friends must find a way to get to the alien ship and save their parents and other kids. It's an exciting, fast-paced, kids-as-heroes alien adventure with a big twist…
Lion of Mars by Jennifer L. Holm Eleven-year-old Bell lives in an underground compound on Mars. His United States group is isolated from the other country's settlements but when the grownups get a deadly rodent-borne illness, the kids leave and try to get help from the other colonies. An imaginative story of friendship and adventure…on Mars!
Atlantis: The Accidental Invasion by Gregory Mone (series) Lewis's scientist dad believes that Atlantis still exists, and when Lewis sneaks off to find his dad's lab, he ends up on a journey with his dad and his dad's research assistant, Hanna, to find out the truth. Meanwhile, an Atlantian girl sneaks away from home and passes the guards to see if there could be life above the ocean. When their fates collide, the excitement at each other's existence is short-lived because the Atlantian Eraser guards capture Lewis's dad…and then Lewis and Hanna. Interesting, action-packed, and filled with cool tech!
Greystone Secrets: The Strangers by Margaret Peterson Haddix (series) Exciting from the first page to the last! Why would the Greystone kids' loving, wonderful mom leave the three of them just after hearing the news about a bizarre kidnapping involving a family with their EXACT same names and birthdays? And why is there a secret room in their basement that leads to another house in a different world? The kids, along with their new friend, Natalie, embark on a dangerous adventure to find their missing mom, travel to an alternate world, and save the kidnapped children.
Timeless Diego and the Rangers of the Vastlantic by Armand Baltazar Lush, full-color illustrations (over 150!) fill this dramatic science fiction adventure in one of the most uniquely imagined worlds. 13-year-old Diego lives in New Chicago post-Time Collision. Now, in the present, the Steam Timers, the Mid Timers, the Elders, and other groups coexist peacefully after a terrible world war. But it's a fragile peace. When Diego's dad, the leading engineer for the territories, and his colleague are kidnapped by a splinter group, Diego and his friends set out on a rescue mission where they're immediately captured by pirates. The action is non-stop, the plot is skillfully crafted, and the characters, both boys and girls, are interesting. Don't miss this incredible, epic adventure!
The Giver by Lois Lowry (series) Set in a dystopian society, this Newbery medal winner grabs your attention and keeps it until the end. What is going on in this community? When Jonas is assigned his job as "Receiver of Memory" he learns just how much his hidden and controlled . Now, he'll have to decide just what he'll do with this horrifying information.
The Secret Deep by Lindsay Galvin After their mother dies of cancer, Aster and her younger sister, Poppy, travel to New Zeland to live with their cancer researcher aunt. But Aster's aunt has moved everyone and burned the village. She gasses everyone and Aster wakes up in the ocean alone. She will eventually find an island and two other teenagers from the village, but strangest of all is she meets a boy with gills who breathes water instead of air. When danger arrives with Sam's help, it's a fight for survival and answers. Fascinating and hard to put down.
Sanity & Tallulah by Molly Brooks GRAPHIC NOVEL (series) Sanity and Tallulah are two good friends who live on a space station. Sanity is a brilliant inventor — but her newest (illegal) creation, a three-headed kitten named Princess Destroyer of Worlds has escaped and is living up to her name — destroyer. The friends look for their missing kitten but instead discover a big problem that will destroy the space station only it's not caused by the kitten. While the station is evacuated, the friends work hard to stop the duct weasels and the engine from overheating. I love the space station setting, the super-smart problem-solving main characters, and the non-stop action.
Phenomena: The Golden City of Eyes by Brian Micahel Bendis and Andre Lima Araujo GRAPHIC NOVEL In a wildly unique world, this is a journey of a boy and a cyper named Spike who travel towards a mysterious city. They follow a deceitful girl who stole Spike's blade. As they venture north, they experience new places, creatures, and methods of travel, including the girl's flying abilities. When they arrive at the fallen Golden City, they fight the invaders which reveals Spike's true purpose. Exceptional artwork and storytelling — a must-read!
5 Worlds: The Sand Warrior by Mark Siegel, Alexis Siegel, Xanthe Bouma, Matt Rockefeller, and Boya Sun GRAPHIC NOVEL (series) Gorgeous artwork sets the tone for an otherworldly graphic novel story. The five worlds are falling into chaos. When one world attacks another, Oona Lee, a girl who is a sand dancer, rescues two boys and the three work together to light the unlit Beacons and save the worlds. But, they face a dark force that comes with a devastating betrayal.
Star Scouts by Mike Lawrence GRAPHIC NOVEL (series) Not fitting in and finding your place in the world never was so out of this world! Avani hates her new school and the girls in her Flower Scouts troop who talk about makeup and boys. She's accidentally abducted by a friendly alien named Mabel and joins Mabel's Star Scout troop– a more crazy and adventurous group than her human troop. It's always important to find your tribe of friends, even if they're aliens. This is a fantastic romp through space with stunning illustrations.
Glitch by Laura Martin In this world, some people have the genetic ability to time travel . Regan is one of those people. Like all kids with this ability, she's required to train as a Glitcher so as teens and adults, they'll be ready to stop the bad guys from interfering with historical events. She gets an illegal message from her future self that she could go to jail for— and starts to suspect that things aren't as they seem. Then, she and her nemesis, another kid called Elliot, get sent to a secret partner program. They're forced to work together clandestinely to stop a catastrophe that could destroy the entire Glitch program. Fast-paced, unique, and entertaining!
The Shape of Time (Rymworld Arcana) by Ryan Calejo (series) Our hero, Antares, is kidnapped and taken to a prison in another world. He meets two other prisoners who explain that his world is flat and surrounded by a world outside the edges called Rymworld. Rymworld is in peril from a group of mystics who seek to control time. Antares escapes prison with his friend, Magdavellía, but they're almost immediately kidnapped AGAIN by space pirate aliens. Encountering one problem after another, the friends race to find the mysterious star artifact and, possibly, Antares' missing parents. Detailed, creative world-building, this is a thrilling adventure that many kids will love.
Hana Hsu and the Ghost Crab Nation by Sylvia Liu (series) This is an excellent and exciting sci-fi story about a world where corporations control the world and at age 13, kids get "meshed" into the multiweb. Hana meets a mysterious hacker who makes her see that things aren't always at they seem and that getting meshed might not be good. When Hana's school friends get sicker and sicker, Hana discovers a conspiracy using kids as human experiments. Even worse, her mom is involved in it. With the help of a wise old man, two friends, and her sister, they work together to help the sick students and stop the corporation's nefarious plans.
Beetle Boy by M.G. Leonard (series) Darkus Cuttle's museum director dad mysteriously disappears from a locked room in the museum. Darkus learns that there's something very strange going on . . . and it has to do with intelligent beetles and a cruel benefactress of the museum. This sci-fi chapter book took me by surprise; I can't wait for the next book in the series.
The Jupiter Pirates Hunt for the Hydra by Jason Fry (series) This is a GREAT pirate adventure, only these pirates are in space and now supposed to be called the more politically correct term "privateers." Tycho and his siblings are competing with- each other for who will be the next captain after their mom. When it's Tycho's turn to captain, he encounters a ship with a suspicious diplomat. Unable to seize the ship's cargo because of the diplomat, Tycho's family demands a court decide.
Under Their Skin by Margaret Peterson Haddix (series) In this sci-fi world, brother and sister twins discover a big and dangerous secret. Their parents are robots, and so are all the adults in the world! Mesmerizing.
Dark Life by Kat Falls (series) When the oceans swallowed much of the earth, humans either moved into stacked cities or the ocean floor. Ty lives in the ocean, but his way of life is threatened by murderous outlaws who steal and kill. He befriends a Topside girl named Gemma who is looking for her brother undersea. They learn that her brother is the leader of the outlaws, was a former medical experiment, and has Dark gifts just like Ty. This is action and intrigue from the get-go; you'll love every minute of it. (Next in the series is Rip Tide .)
Cleopatra in Space #1: Target Practice by Mike Machack GRAPHIC NOVEL (series) Cleopatra is transported to the future on a different planet, where she learns she's destined to save the world. To prepare, she attends school (sort of) and trains with a wise old cat. She's sent on her first mission before she is fully ready. Can she do it or will her lack of preparation ruin the mission? My daughter loves the Cleopatra science fiction books.
The Time Museum by Matthew Loux GRAPHIC NOVEL (series) Delia interns at the Time Museum, a time travel museum where she and other kids her age compete for a permanent spot with the museum in this sci-fi graphic novel. A sinister time traveler forces the group to work together to stop permanent damage to the world and the time museum. My 11-year-old thought this book was awesome.
Finn and the Intergalactic Lunchbox by Michael Buckley A kooky but entertaining science fiction story involving good and bad aliens, a secret weapon to defeat the bug bad guys, and a malfunctioning robot. A secret weapon to defeat the bug bad guys gets stuck in a lunch box and partially attached to Finn. The robot wants to bring it back to the Resistance, but he'll have to take Finn with him. Wormholes, betrayal, and a fight to save the Earth will appeal to adventurous kids who love science fiction.
YA Science Fiction Books for Kids Ages 13+
Cinder (Lunar Chronicles #1) by Marissa Meyer (series) Cinder is a skilled mechanic cyborg, a human with machine parts, and lives with her step-mother and sisters. When Prince Kai asks her to fix something for him, she becomes entangled in a plot which puts her life at risk and the entire country's fate is hanging in the balance.
I Am Number Four by Pittacus Lore, et.al (series) Because these books zip along with fast-paced adventure and action, you'll be hard-pressed to stop reading! John isn't a human teenager, he's one of 9 Loric children who were sent to Earth when their planet was attacked by the evil Mogadorians. He moves around a lot with his guardian to escape these alien killers who can only kill the kids in numerical order…Now that he's come of age, he develops his Legacies — powers that will help him survive. But one, two, and three have been killed already. John is next.
Red Rising by Pierce Brown (series) You will love, love this YA book series that takes place on Mars in a color-coded caste society. Darrow, a low-caste Red, infiltrates the ruling Gold caste's special training school. His training is to kill or be killed, lead an army, or be enslaved. It's better than The Hunger Games — especially for teens who don't want to read about romance and who really get enthralled with battle strategy. Every book in this unique sci-fi series is addicting — I dare you to put it down. *some mature content — nudity and swearing
The Last Cuentista by Donna Barba Higuera A mesmerizing, beautiful story. Petra is on a spaceship with her family, traveling to a new home after the Earth is destroyed. When Petra wakes up, her parents have been killed, her brother is missing, and all the other humans' memories have been erased. Except her memory remains. Since she's the only person who knows the truth and the past, Petra is determined to foil the sinister Collective's plan to control everyone and every narrative. She plays the part of a mind-controlled teenager but shares Mexican cuentos / folktales with the other Zetas. Her determination will save not only the Zetas but possibly an entire civilization of settlers. Petra is a brave, fierce girl who shows us that we are less than human without art, music, and stories. Había una vez…
The Prisoner of Cell 25 (Michael Vey #1) by Richard Paul Evans (series) A fantastic read about a boy with electrical powers, and an evil group who wants to control him and others like him.
The Maze Runner by James Dasher (series) I loved this series . . . mostly. I didn't love the last books and how the story ended — but that often happens with series doesn't it? Series are hard, especially when the first book starts out so strong. In this dystopian world, kids are either killed or must kill to survive. There are tons of plot twists which I loved.
Undertakers: The Rise of the Corpses by Ty Drago (series) A great kids-must-save-the-world book with a unique zombie /alien twist. Aliens are taking over corpses and reanimating them. Only some kids can see the real zombie beneath the alien "masks" — our hero gets the zombie sight and is rescued by a group of zombie fighters called Undertakers. He convinces the Undertakers group to stop being defensive but to be more aggressive and determine how to kill the corpses. I liked this book a lot!! (Free on Kindle Unlimited.)
Steelheart by Brandon Sanderson (series) Wow! I loved this adventure typical of Sanderson's unique worlds with plot twists and turns. In this world, the Epics are super-powerful individuals with extraordinary powers and no goodness who control the cities. David's father was killed by Chicago's Epic, Steelheart, and David wants revenge. He joins the Reckoners to assassinate Steelheart, all the while studying the Epics to know their weaknesses. This is a page-turner and completely entertaining.
Bot Wars by J.V. Kade Trout's dad disappeared in The Bot Wars. When Trout makes a plea for his missing dad on a vid that goes viral, things go crazy FAST. Like the government trying to kidnap him. What do they know that he doesn't know? A fast-paced, excellent adventure!
Eye of the Minds by James Dashner (series) A totally compelling and unique plot (with the craziest plot twist at the end!) Imagine our world with more advanced technology that lets you "live" in a game world. Players hook up their bodies to the game, and while they're in the game, food and bathroom breaks are taken care of. It's crazy action and adventure that will keep you reading late into the night!
The Rig by Joe Ducie Oh, this was a deliciously good action story. I loved how the author wove in the science-fiction elements with a realistic story of incarcerated kids who are mistrusting, and find that there are a few people in the world that they can trust. This detention center is on an oil rig in the ocean. But Drake is determined to escape — especially after he discovers what the Rig is really doing.
Phoenix by S.F. Said, illustrated by Dave McKean Great writing and an amazing plot will hook you from the first moment in this science fiction adventure about dying stars, an imperial empire, cloven-hooved Aliens, and an unusual boy named Lucky who is far more than he seems. LOVED it!
Dangerous by Shannon Hale I'm a HUGE Shannon Hale fan so I was excited that she branched out to YA. I devoured this book! Maisie's dream of attending the NASA-like summer camp turns into a nightmare when she's exposed to alien technology that embeds in her body, giving her special powers. But powers for what? An alien invasion?
Lockdown (Escape from Furnace) by Alexander Smith Action and intrigue from the get-go, this is an amazing book because you, like our main character, have no idea what's going on. Alex is framed and sent to the underground Furnace jail where the other prisoners are also under 18 and randomly killed or tortured by beast-like creatures. But Alex won't listen to his cellmate and survive, he wants to escape.
Rot & Ruin by Jonathan Mayberry (series) It's a creepy, scary, and also somewhat bittersweet world of humanity who must survive in enclaves while the hoards of zombies roam the land — zombies who might have been family or friends. Mayberry does an amazing job at making the zombies pitiful and the zombie hunters' job (so to speak) heartbreaking but necessary. At age 15, Benny must either fight zombies like his brother Tom or find a different job, or else his rations will be halved. So many of the "zoms" are people he once knew – and loved – and soon Benny learns there are people in the world who are worse than the zombies.
KEEP READING
Speculative Middle Grade Books
Melissa Taylor, MA, is the creator of Imagination Soup. She's a mother, former teacher & literacy trainer, and freelance education writer. She writes Imagination Soup and freelances for publications online and in print, including Penguin Random House's Brightly website, USA Today Health, Adobe Education, Colorado Parent, and Parenting. She is passionate about matching kids with books that they'll love.
Similar Posts
Using Education Games in the Classroom
What Else Can Kids Read? 8 Reading Ideas Beyond Chapter Books
Should We Teach Peace—or Justice? A Lesson from Gandhi and King Jr.
16 Heartfelt Middle Grade Books About Kids in Foster Care
26 Spooky, Scary Stories for Kids
BLURT: Fun Thinking Game for the Whole Family
Leave a reply cancel reply.
Your email address will not be published. Required fields are marked *
Thank you for your recommendations! I'm sure these books are very interesting. My child is just now getting interested in reading, so I try to encourage him.
You're amazing — sounds like your child has a valuable literacy cheerleader in you!
All Formats
Resource types, all resource types, free 4th grade writing rubrics.
Rating Count
Price (Ascending)
Price (Descending)
Most Recent
Science of Reading SoR Aligned Decodable Readers SATPIN Bundle
Writing Units Bundle Narrative Opinion Persuasive Biography Informative
ESL Newcomers Curriculum Activities & Vocabulary ESL Reading, Writing, Speaking
Phonological & Phonemic Awareness Assessment + Intervention Activities BUNDLE
Thanksgiving Themed Magazine for Big Kids! NO PREP
4th Grade Math Games: Review & Centers Made Fun
Animals Science Intervention Passages 3rd-5th (Twelve Passages!)
Common Core Writing Rubrics FREE for Grades 1-4
Reading Paired Passages Comprehension Questions Test Prep
FREE Narrative Writing Checklists | Rubrics | All Ages | Editing Assessment
Oral Presentation Rating Rubric for any subject area
How to Write A Paragraph
Writing Rubric - Expository, Argumentative, Narrative (Common Core)
Writing graphic organizers, rubrics, and handouts FREEBIE SAMPLE
ESL Writing Activities: Quick Write Rubric & Prompt
RACE Strategy Grading Rubric
Creative Writing - Student Peer/Self Editing Checklist and Rubric
Tools For Writers: Peer Editing Checklist, Feedback Rubric, Reference List
Cell Phones Passages and Writing Prompts | B.E.S.T. Text Based Writing Essays
Narrative Writing Checklist - FREE - Primary Exploration - Grade 1, 2, 3, 4, 5
Writing Rubric and Student Response Sheet
4th grade: Writing Rubrics for narrative, informational and opinion essays
Sentence Writing Editing Checklist | Early Years Literacy
Text Type Rubrics
Personal Narrative Rubric
Friendly Letter Writing Checklist /self-assessment
Biography Report Rubric
CUPS Checklist for Editing Narrative/Writing Stories
On Demand Free Writing Assessment - Easy Grade Opinion Writing Prompt
Paragraph Writing Rubric
FREE 4-Point Writing Rubric (Checklist) for Expository Writing Grades 4-5 (NYS)
We're hiring
Help & FAQ
Privacy policy
Student privacy
Terms of service
Tell us what you think
Work & Careers
Life & Arts
Best books of 2023 — Literary non-fiction
An intelligent take on global lifestyle, arts and culture.
Insightful reads
Interviews & reviews
The FT Crossword
Travel, houses, entertainment & style
Try unlimited access
Then $69 per month
New customers only
Cancel anytime during your trial
What is included in my trial?
During your trial you will have complete digital access to FT.com with everything in both of our Standard Digital and Premium Digital packages.
Standard Digital includes access to a wealth of global news, analysis and expert opinion. Premium Digital includes access to our premier business column, Lex, as well as 15 curated newsletters covering key business themes with original, in-depth reporting. For a full comparison of Standard and Premium Digital, click here .
Change the plan you will roll onto at any time during your trial by visiting the "Settings & Account" section.
What happens at the end of my trial?
If you do nothing, you will be auto-enrolled in our premium digital monthly subscription plan and retain complete access for $69 per month.
For cost savings, you can change your plan at any time online in the "Settings & Account" section. If you'd like to retain your premium access and save 20%, you can opt to pay annually at the end of the trial.
You may also opt to downgrade to Standard Digital, a robust journalistic offering that fulfils many user's needs. Compare Standard and Premium Digital here .
Any changes made can be done at any time and will become effective at the end of the trial period, allowing you to retain full access for 4 weeks, even if you downgrade or cancel.
When can I cancel?
You may change or cancel your subscription or trial at any time online. Simply log into Settings & Account and select "Cancel" on the right-hand side.
You can still enjoy your subscription until the end of your current billing period.
What forms of payment can I use?
We support credit card, debit card and PayPal payments.
Explore our subscriptions
Find the plan that suits you best.
Professional
Premium access for businesses and educational institutions.
Check if your university or organisation offers FT membership to read for free.
Cookies on FT Sites
We use cookies and other data for a number of reasons, such as keeping FT Sites reliable and secure, personalising content and ads, providing social media features and to analyse how our Sites are used.
International Edition