10 Easy Steps for Writing a Literature Review
A literature review is one of the essential steps in the research process . A literature review tells your readers what others have researched on your topic and helps to demonstrate why your topic is both original and essential to the field of research. However, a literature review isn't as simple as merely listing the material you've found and expecting the reader to connect the dots. A well-written literature review is an art form in and of itself. 
In this article, we'll take a look at ten steps for writing a literature review in order to see the right way to develop a literature review to show your readers why your project is new, meaningful, and worth their time to read and understand.
So, where should you start when it comes to a literature review? Consider these ten essential steps and expert tips for writing an excellent literature review:
Read the Assignment
The first and most crucial step in writing a literature review is to read the assignment and make sure that you understand all of its parts. This might seem like an obvious step, but you would be surprised how many people skip over this most essential step. To know what literature you will need to review, you need to understand precisely what you are being asked to do in your paper. Even if you are creating a literature review for a journal article, you still need to be sure that you have defined the parameters of what you are doing to make sure that you have defined the scope of your literature review properly.
Narrow Your Topic
In order to choose the suitable literature to review, you need a specific topic, not just a general idea. Based on your preliminary research, you should be able to produce a narrow, tailored thesis statement that you can then use to guide your literature review. The more specific your topic, the easier it will be to search only for the most relevant literature to your issue. In many cases, a general topic will simply be too broad to effectively research. For example, the literature on World War II is overwhelmingly vast, but the literature on the role of women in the French resistance is much more manageable.
Define Your Audience
A literature review will be different depending on the audience you are trying to reach. An academic essay is written for a scholarly audience. It will need a deeper, more critical, and more intellectual approach to evaluating sources than a review written for a popular audience. An academic literature review will focus on scholarly sources, while a popular one may look at a broader class of sources.
Begin the Literature Research Process
There is no getting around the most challenging part of the literature review process, which is researching the literature. You will need to visit your school's library, either in person or virtually, to research material about your topic. Craft a list of search terms to use to identify likely sources. When you have found sources that look relevant, use their bibliographies to help identify additional sources. It's also a good idea to take advantage of the help your school's librarians can offer. They are familiar with research tools and databases and can often direct you to sources you may not have found on your own.
Keep Both New and Old Sources in Mind
It's essential for a literature review to be current, so you'll want to explore what's been said recently, but don't neglect key older sources. You want to show your readers that you have a good understanding of essential touchstones in the field.
Consider Literature Review Writing Help
Developing your literature review can be a challenge, and professional help from an expert writer can often make the difference between a decent paper and one that has an exceptional literature review.
It may benefit you to get support from a literature review writing service to obtain a complete, professional literature review formatted in APA style as a guideline to show you the right way to review any and all research sources included in it. It also does the hard work of identifying the best quality literature for you to move through the writing process faster.
Read the Literature You Selected
When you have researched your sources, you will need to read and evaluate each of them in order to conduct the literature review. That means that you will have to be able to summarize each source and evaluate the quality of each source, the assumptions each author made, and the value of their data and conclusions. Pay special attention to methodologies so you can explain how they are similar to or different from your own.
Organize the Research Sources Logically
To present your literature to your audience, you will need to be able to organize it in a way they will understand. For example, you may want to take a chronological approach to show changes over time for very similar literature. However, organizing thematically may be more appropriate for literature covering a more comprehensive range of topics.
Look for Gaps in the Literature
As you evaluate the literature, try to look for gaps in your sources, areas where no one has yet researched an aspect of your topic. It can be difficult in a saturated field to find many areas that have not yet been covered, but when you do, it will be much easier to explain why your topic and approach are essential and original.
Writing the Literature Review
The final step is to finally write the paper from scratch! As you write your literature review for your essay, research paper or dissertation, you will want to be sure that you are making connections between the sources you are reviewing and your main idea and/or conclusions. The reader should understand the purpose of the review and how the sources connect to the point you are making.
An official website of the United States government
The .gov means it's official. Federal government websites often end in .gov or .mil. Before sharing sensitive information, make sure you're on a federal government site.
The site is secure. The https:// ensures that you are connecting to the official website and that any information you provide is encrypted and transmitted securely.
Publications
Account settings
Advanced Search
Journal List
PLoS Comput Biol
v.9(7); 2013 Jul
Ten Simple Rules for Writing a Literature Review
Marco pautasso.
1 Centre for Functional and Evolutionary Ecology (CEFE), CNRS, Montpellier, France
2 Centre for Biodiversity Synthesis and Analysis (CESAB), FRB, Aix-en-Provence, France
Literature reviews are in great demand in most scientific fields. Their need stems from the ever-increasing output of scientific publications [1] . For example, compared to 1991, in 2008 three, eight, and forty times more papers were indexed in Web of Science on malaria, obesity, and biodiversity, respectively [2] . Given such mountains of papers, scientists cannot be expected to examine in detail every single new paper relevant to their interests [3] . Thus, it is both advantageous and necessary to rely on regular summaries of the recent literature. Although recognition for scientists mainly comes from primary research, timely literature reviews can lead to new synthetic insights and are often widely read [4] . For such summaries to be useful, however, they need to be compiled in a professional way [5] .
When starting from scratch, reviewing the literature can require a titanic amount of work. That is why researchers who have spent their career working on a certain research issue are in a perfect position to review that literature. Some graduate schools are now offering courses in reviewing the literature, given that most research students start their project by producing an overview of what has already been done on their research issue [6] . However, it is likely that most scientists have not thought in detail about how to approach and carry out a literature review.
Reviewing the literature requires the ability to juggle multiple tasks, from finding and evaluating relevant material to synthesising information from various sources, from critical thinking to paraphrasing, evaluating, and citation skills [7] . In this contribution, I share ten simple rules I learned working on about 25 literature reviews as a PhD and postdoctoral student. Ideas and insights also come from discussions with coauthors and colleagues, as well as feedback from reviewers and editors.
Rule 1: Define a Topic and Audience
How to choose which topic to review? There are so many issues in contemporary science that you could spend a lifetime of attending conferences and reading the literature just pondering what to review. On the one hand, if you take several years to choose, several other people may have had the same idea in the meantime. On the other hand, only a well-considered topic is likely to lead to a brilliant literature review [8] . The topic must at least be:
interesting to you (ideally, you should have come across a series of recent papers related to your line of work that call for a critical summary),
an important aspect of the field (so that many readers will be interested in the review and there will be enough material to write it), and
a well-defined issue (otherwise you could potentially include thousands of publications, which would make the review unhelpful).
Ideas for potential reviews may come from papers providing lists of key research questions to be answered [9] , but also from serendipitous moments during desultory reading and discussions. In addition to choosing your topic, you should also select a target audience. In many cases, the topic (e.g., web services in computational biology) will automatically define an audience (e.g., computational biologists), but that same topic may also be of interest to neighbouring fields (e.g., computer science, biology, etc.).
Rule 2: Search and Re-search the Literature
After having chosen your topic and audience, start by checking the literature and downloading relevant papers. Five pieces of advice here:
keep track of the search items you use (so that your search can be replicated [10] ),
keep a list of papers whose pdfs you cannot access immediately (so as to retrieve them later with alternative strategies),
use a paper management system (e.g., Mendeley, Papers, Qiqqa, Sente),
define early in the process some criteria for exclusion of irrelevant papers (these criteria can then be described in the review to help define its scope), and
do not just look for research papers in the area you wish to review, but also seek previous reviews.
The chances are high that someone will already have published a literature review ( Figure 1 ), if not exactly on the issue you are planning to tackle, at least on a related topic. If there are already a few or several reviews of the literature on your issue, my advice is not to give up, but to carry on with your own literature review,
The bottom-right situation (many literature reviews but few research papers) is not just a theoretical situation; it applies, for example, to the study of the impacts of climate change on plant diseases, where there appear to be more literature reviews than research studies [33] .
discussing in your review the approaches, limitations, and conclusions of past reviews,
trying to find a new angle that has not been covered adequately in the previous reviews, and
incorporating new material that has inevitably accumulated since their appearance.
When searching the literature for pertinent papers and reviews, the usual rules apply:
be thorough,
use different keywords and database sources (e.g., DBLP, Google Scholar, ISI Proceedings, JSTOR Search, Medline, Scopus, Web of Science), and
look at who has cited past relevant papers and book chapters.
Rule 3: Take Notes While Reading
If you read the papers first, and only afterwards start writing the review, you will need a very good memory to remember who wrote what, and what your impressions and associations were while reading each single paper. My advice is, while reading, to start writing down interesting pieces of information, insights about how to organize the review, and thoughts on what to write. This way, by the time you have read the literature you selected, you will already have a rough draft of the review.
Of course, this draft will still need much rewriting, restructuring, and rethinking to obtain a text with a coherent argument [11] , but you will have avoided the danger posed by staring at a blank document. Be careful when taking notes to use quotation marks if you are provisionally copying verbatim from the literature. It is advisable then to reformulate such quotes with your own words in the final draft. It is important to be careful in noting the references already at this stage, so as to avoid misattributions. Using referencing software from the very beginning of your endeavour will save you time.
Rule 4: Choose the Type of Review You Wish to Write
After having taken notes while reading the literature, you will have a rough idea of the amount of material available for the review. This is probably a good time to decide whether to go for a mini- or a full review. Some journals are now favouring the publication of rather short reviews focusing on the last few years, with a limit on the number of words and citations. A mini-review is not necessarily a minor review: it may well attract more attention from busy readers, although it will inevitably simplify some issues and leave out some relevant material due to space limitations. A full review will have the advantage of more freedom to cover in detail the complexities of a particular scientific development, but may then be left in the pile of the very important papers "to be read" by readers with little time to spare for major monographs.
There is probably a continuum between mini- and full reviews. The same point applies to the dichotomy of descriptive vs. integrative reviews. While descriptive reviews focus on the methodology, findings, and interpretation of each reviewed study, integrative reviews attempt to find common ideas and concepts from the reviewed material [12] . A similar distinction exists between narrative and systematic reviews: while narrative reviews are qualitative, systematic reviews attempt to test a hypothesis based on the published evidence, which is gathered using a predefined protocol to reduce bias [13] , [14] . When systematic reviews analyse quantitative results in a quantitative way, they become meta-analyses. The choice between different review types will have to be made on a case-by-case basis, depending not just on the nature of the material found and the preferences of the target journal(s), but also on the time available to write the review and the number of coauthors [15] .
Rule 5: Keep the Review Focused, but Make It of Broad Interest
Whether your plan is to write a mini- or a full review, it is good advice to keep it focused 16 , 17 . Including material just for the sake of it can easily lead to reviews that are trying to do too many things at once. The need to keep a review focused can be problematic for interdisciplinary reviews, where the aim is to bridge the gap between fields [18] . If you are writing a review on, for example, how epidemiological approaches are used in modelling the spread of ideas, you may be inclined to include material from both parent fields, epidemiology and the study of cultural diffusion. This may be necessary to some extent, but in this case a focused review would only deal in detail with those studies at the interface between epidemiology and the spread of ideas.
While focus is an important feature of a successful review, this requirement has to be balanced with the need to make the review relevant to a broad audience. This square may be circled by discussing the wider implications of the reviewed topic for other disciplines.
Rule 6: Be Critical and Consistent
Reviewing the literature is not stamp collecting. A good review does not just summarize the literature, but discusses it critically, identifies methodological problems, and points out research gaps [19] . After having read a review of the literature, a reader should have a rough idea of:
the major achievements in the reviewed field,
the main areas of debate, and
the outstanding research questions.
It is challenging to achieve a successful review on all these fronts. A solution can be to involve a set of complementary coauthors: some people are excellent at mapping what has been achieved, some others are very good at identifying dark clouds on the horizon, and some have instead a knack at predicting where solutions are going to come from. If your journal club has exactly this sort of team, then you should definitely write a review of the literature! In addition to critical thinking, a literature review needs consistency, for example in the choice of passive vs. active voice and present vs. past tense.
Rule 7: Find a Logical Structure
Like a well-baked cake, a good review has a number of telling features: it is worth the reader's time, timely, systematic, well written, focused, and critical. It also needs a good structure. With reviews, the usual subdivision of research papers into introduction, methods, results, and discussion does not work or is rarely used. However, a general introduction of the context and, toward the end, a recapitulation of the main points covered and take-home messages make sense also in the case of reviews. For systematic reviews, there is a trend towards including information about how the literature was searched (database, keywords, time limits) [20] .
How can you organize the flow of the main body of the review so that the reader will be drawn into and guided through it? It is generally helpful to draw a conceptual scheme of the review, e.g., with mind-mapping techniques. Such diagrams can help recognize a logical way to order and link the various sections of a review [21] . This is the case not just at the writing stage, but also for readers if the diagram is included in the review as a figure. A careful selection of diagrams and figures relevant to the reviewed topic can be very helpful to structure the text too [22] .
Rule 8: Make Use of Feedback
Reviews of the literature are normally peer-reviewed in the same way as research papers, and rightly so [23] . As a rule, incorporating feedback from reviewers greatly helps improve a review draft. Having read the review with a fresh mind, reviewers may spot inaccuracies, inconsistencies, and ambiguities that had not been noticed by the writers due to rereading the typescript too many times. It is however advisable to reread the draft one more time before submission, as a last-minute correction of typos, leaps, and muddled sentences may enable the reviewers to focus on providing advice on the content rather than the form.
Feedback is vital to writing a good review, and should be sought from a variety of colleagues, so as to obtain a diversity of views on the draft. This may lead in some cases to conflicting views on the merits of the paper, and on how to improve it, but such a situation is better than the absence of feedback. A diversity of feedback perspectives on a literature review can help identify where the consensus view stands in the landscape of the current scientific understanding of an issue [24] .
Rule 9: Include Your Own Relevant Research, but Be Objective
In many cases, reviewers of the literature will have published studies relevant to the review they are writing. This could create a conflict of interest: how can reviewers report objectively on their own work [25] ? Some scientists may be overly enthusiastic about what they have published, and thus risk giving too much importance to their own findings in the review. However, bias could also occur in the other direction: some scientists may be unduly dismissive of their own achievements, so that they will tend to downplay their contribution (if any) to a field when reviewing it.
In general, a review of the literature should neither be a public relations brochure nor an exercise in competitive self-denial. If a reviewer is up to the job of producing a well-organized and methodical review, which flows well and provides a service to the readership, then it should be possible to be objective in reviewing one's own relevant findings. In reviews written by multiple authors, this may be achieved by assigning the review of the results of a coauthor to different coauthors.
Rule 10: Be Up-to-Date, but Do Not Forget Older Studies
Given the progressive acceleration in the publication of scientific papers, today's reviews of the literature need awareness not just of the overall direction and achievements of a field of inquiry, but also of the latest studies, so as not to become out-of-date before they have been published. Ideally, a literature review should not identify as a major research gap an issue that has just been addressed in a series of papers in press (the same applies, of course, to older, overlooked studies ("sleeping beauties" [26] )). This implies that literature reviewers would do well to keep an eye on electronic lists of papers in press, given that it can take months before these appear in scientific databases. Some reviews declare that they have scanned the literature up to a certain point in time, but given that peer review can be a rather lengthy process, a full search for newly appeared literature at the revision stage may be worthwhile. Assessing the contribution of papers that have just appeared is particularly challenging, because there is little perspective with which to gauge their significance and impact on further research and society.
Inevitably, new papers on the reviewed topic (including independently written literature reviews) will appear from all quarters after the review has been published, so that there may soon be the need for an updated review. But this is the nature of science [27] – [32] . I wish everybody good luck with writing a review of the literature.
Acknowledgments
Many thanks to M. Barbosa, K. Dehnen-Schmutz, T. Döring, D. Fontaneto, M. Garbelotto, O. Holdenrieder, M. Jeger, D. Lonsdale, A. MacLeod, P. Mills, M. Moslonka-Lefebvre, G. Stancanelli, P. Weisberg, and X. Xu for insights and discussions, and to P. Bourne, T. Matoni, and D. Smith for helpful comments on a previous draft.
Funding Statement
This work was funded by the French Foundation for Research on Biodiversity (FRB) through its Centre for Synthesis and Analysis of Biodiversity data (CESAB), as part of the NETSEED research project. The funders had no role in the preparation of the manuscript.
Have a language expert improve your writing
Run a free plagiarism check in 10 minutes, generate accurate citations for free.
Methodology
How to Write a Literature Review | Guide, Examples, & Templates
How to Write a Literature Review | Guide, Examples, & Templates
Published on January 2, 2023 by Shona McCombes . Revised on August 15, 2023.
What is a literature review? A literature review is a survey of scholarly sources on a specific topic. It provides an overview of current knowledge, allowing you to identify relevant theories, methods, and gaps in the existing research that you can later apply to your paper, thesis, or dissertation topic .
There are five key steps to writing a literature review:
Search for relevant literature
Evaluate sources
Identify themes, debates, and gaps
Outline the structure
Write your literature review
A good literature review doesn't just summarize sources—it analyzes, synthesizes , and critically evaluates to give a clear picture of the state of knowledge on the subject.
Table of contents
What is the purpose of a literature review, examples of literature reviews, step 1 – search for relevant literature, step 2 – evaluate and select sources, step 3 – identify themes, debates, and gaps, step 4 – outline your literature review's structure, step 5 – write your literature review, free lecture slides, other interesting articles, frequently asked questions, introduction.
Quick Run-through
Step 1 & 2
When you write a thesis , dissertation , or research paper , you will likely have to conduct a literature review to situate your research within existing knowledge. The literature review gives you a chance to:
Demonstrate your familiarity with the topic and its scholarly context
Develop a theoretical framework and methodology for your research
Position your work in relation to other researchers and theorists
Show how your research addresses a gap or contributes to a debate
Evaluate the current state of research and demonstrate your knowledge of the scholarly debates around your topic.
Writing literature reviews is a particularly important skill if you want to apply for graduate school or pursue a career in research. We've written a step-by-step guide that you can follow below.

Receive feedback on language, structure, and formatting
Professional editors proofread and edit your paper by focusing on:
Academic style
Vague sentences
Style consistency
See an example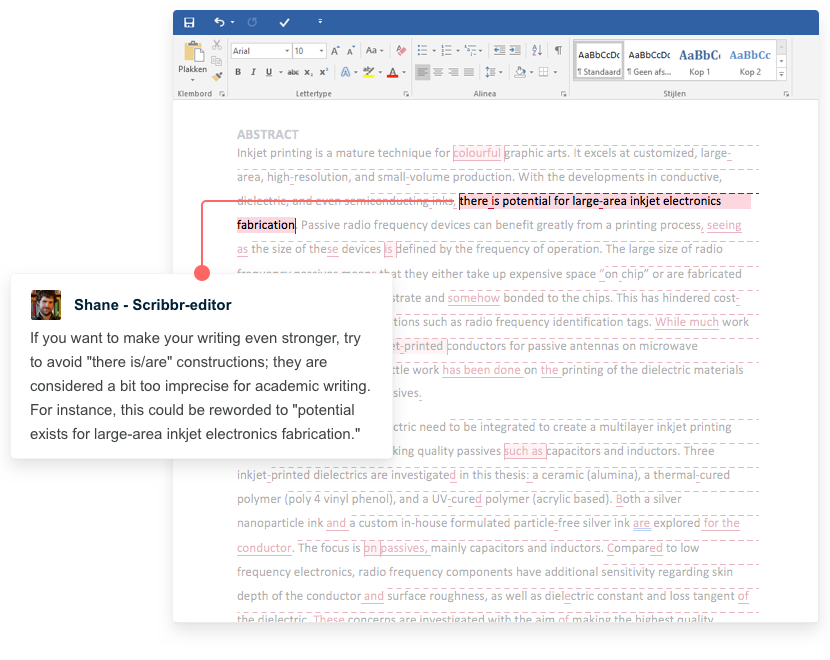 Writing literature reviews can be quite challenging! A good starting point could be to look at some examples, depending on what kind of literature review you'd like to write.
Example literature review #1: "Why Do People Migrate? A Review of the Theoretical Literature" ( Theoretical literature review about the development of economic migration theory from the 1950s to today.)
Example literature review #2: "Literature review as a research methodology: An overview and guidelines" ( Methodological literature review about interdisciplinary knowledge acquisition and production.)
Example literature review #3: "The Use of Technology in English Language Learning: A Literature Review" ( Thematic literature review about the effects of technology on language acquisition.)
Example literature review #4: "Learners' Listening Comprehension Difficulties in English Language Learning: A Literature Review" ( Chronological literature review about how the concept of listening skills has changed over time.)
You can also check out our templates with literature review examples and sample outlines at the links below.
Download Word doc Download Google doc
Before you begin searching for literature, you need a clearly defined topic .
If you are writing the literature review section of a dissertation or research paper, you will search for literature related to your research problem and questions .
Make a list of keywords
Start by creating a list of keywords related to your research question. Include each of the key concepts or variables you're interested in, and list any synonyms and related terms. You can add to this list as you discover new keywords in the process of your literature search.
Social media, Facebook, Instagram, Twitter, Snapchat, TikTok
Body image, self-perception, self-esteem, mental health
Generation Z, teenagers, adolescents, youth
Search for relevant sources
Use your keywords to begin searching for sources. Some useful databases to search for journals and articles include:
Your university's library catalogue
Google Scholar
Project Muse (humanities and social sciences)
Medline (life sciences and biomedicine)
EconLit (economics)
Inspec (physics, engineering and computer science)
You can also use boolean operators to help narrow down your search.
Make sure to read the abstract to find out whether an article is relevant to your question. When you find a useful book or article, you can check the bibliography to find other relevant sources.
You likely won't be able to read absolutely everything that has been written on your topic, so it will be necessary to evaluate which sources are most relevant to your research question.
For each publication, ask yourself:
What question or problem is the author addressing?
What are the key concepts and how are they defined?
What are the key theories, models, and methods?
Does the research use established frameworks or take an innovative approach?
What are the results and conclusions of the study?
How does the publication relate to other literature in the field? Does it confirm, add to, or challenge established knowledge?
What are the strengths and weaknesses of the research?
Make sure the sources you use are credible , and make sure you read any landmark studies and major theories in your field of research.
You can use our template to summarize and evaluate sources you're thinking about using. Click on either button below to download.
Take notes and cite your sources
As you read, you should also begin the writing process. Take notes that you can later incorporate into the text of your literature review.
It is important to keep track of your sources with citations to avoid plagiarism . It can be helpful to make an annotated bibliography , where you compile full citation information and write a paragraph of summary and analysis for each source. This helps you remember what you read and saves time later in the process.
To begin organizing your literature review's argument and structure, be sure you understand the connections and relationships between the sources you've read. Based on your reading and notes, you can look for:
Trends and patterns (in theory, method or results): do certain approaches become more or less popular over time?
Themes: what questions or concepts recur across the literature?
Debates, conflicts and contradictions: where do sources disagree?
Pivotal publications: are there any influential theories or studies that changed the direction of the field?
Gaps: what is missing from the literature? Are there weaknesses that need to be addressed?
This step will help you work out the structure of your literature review and (if applicable) show how your own research will contribute to existing knowledge.
Most research has focused on young women.
There is an increasing interest in the visual aspects of social media.
But there is still a lack of robust research on highly visual platforms like Instagram and Snapchat—this is a gap that you could address in your own research.
There are various approaches to organizing the body of a literature review. Depending on the length of your literature review, you can combine several of these strategies (for example, your overall structure might be thematic, but each theme is discussed chronologically).
Chronological
The simplest approach is to trace the development of the topic over time. However, if you choose this strategy, be careful to avoid simply listing and summarizing sources in order.
Try to analyze patterns, turning points and key debates that have shaped the direction of the field. Give your interpretation of how and why certain developments occurred.
If you have found some recurring central themes, you can organize your literature review into subsections that address different aspects of the topic.
For example, if you are reviewing literature about inequalities in migrant health outcomes, key themes might include healthcare policy, language barriers, cultural attitudes, legal status, and economic access.
Methodological
If you draw your sources from different disciplines or fields that use a variety of research methods , you might want to compare the results and conclusions that emerge from different approaches. For example:
Look at what results have emerged in qualitative versus quantitative research
Discuss how the topic has been approached by empirical versus theoretical scholarship
Divide the literature into sociological, historical, and cultural sources
Theoretical
A literature review is often the foundation for a theoretical framework . You can use it to discuss various theories, models, and definitions of key concepts.
You might argue for the relevance of a specific theoretical approach, or combine various theoretical concepts to create a framework for your research.
Like any other academic text , your literature review should have an introduction , a main body, and a conclusion . What you include in each depends on the objective of your literature review.
The introduction should clearly establish the focus and purpose of the literature review.
Depending on the length of your literature review, you might want to divide the body into subsections. You can use a subheading for each theme, time period, or methodological approach.
As you write, you can follow these tips:
Summarize and synthesize: give an overview of the main points of each source and combine them into a coherent whole
Analyze and interpret: don't just paraphrase other researchers — add your own interpretations where possible, discussing the significance of findings in relation to the literature as a whole
Critically evaluate: mention the strengths and weaknesses of your sources
Write in well-structured paragraphs: use transition words and topic sentences to draw connections, comparisons and contrasts
In the conclusion, you should summarize the key findings you have taken from the literature and emphasize their significance.
When you've finished writing and revising your literature review, don't forget to proofread thoroughly before submitting. Not a language expert? Check out Scribbr's professional proofreading services !
This article has been adapted into lecture slides that you can use to teach your students about writing a literature review.
Scribbr slides are free to use, customize, and distribute for educational purposes.
Open Google Slides Download PowerPoint
If you want to know more about the research process , methodology , research bias , or statistics , make sure to check out some of our other articles with explanations and examples.
Sampling methods
Simple random sampling
Stratified sampling
Cluster sampling
Likert scales
Reproducibility
 Statistics
Null hypothesis
Statistical power
Probability distribution
Effect size
Poisson distribution
Research bias
Optimism bias
Cognitive bias
Implicit bias
Hawthorne effect
Anchoring bias
Explicit bias
A literature review is a survey of scholarly sources (such as books, journal articles, and theses) related to a specific topic or research question .
It is often written as part of a thesis, dissertation , or research paper , in order to situate your work in relation to existing knowledge.
There are several reasons to conduct a literature review at the beginning of a research project:
To familiarize yourself with the current state of knowledge on your topic
To ensure that you're not just repeating what others have already done
To identify gaps in knowledge and unresolved problems that your research can address
To develop your theoretical framework and methodology
To provide an overview of the key findings and debates on the topic
Writing the literature review shows your reader how your work relates to existing research and what new insights it will contribute.
The literature review usually comes near the beginning of your thesis or dissertation . After the introduction , it grounds your research in a scholarly field and leads directly to your theoretical framework or methodology .
A literature review is a survey of credible sources on a topic, often used in dissertations , theses, and research papers . Literature reviews give an overview of knowledge on a subject, helping you identify relevant theories and methods, as well as gaps in existing research. Literature reviews are set up similarly to other  academic texts , with an introduction , a main body, and a conclusion .
An  annotated bibliography is a list of  source references that has a short description (called an annotation ) for each of the sources. It is often assigned as part of the research process for a  paper .  
Cite this Scribbr article
If you want to cite this source, you can copy and paste the citation or click the "Cite this Scribbr article" button to automatically add the citation to our free Citation Generator.
McCombes, S. (2023, August 15). How to Write a Literature Review | Guide, Examples, & Templates. Scribbr. Retrieved September 4, 2023, from https://www.scribbr.com/dissertation/literature-review/
Is this article helpful?
Shona McCombes
Other students also liked, what is a theoretical framework | guide to organizing, what is a research methodology | steps & tips, how to write a research proposal | examples & templates, what is your plagiarism score.
Write a Literature Review
1. narrow your topic and select papers accordingly, 2. search for literature, 3. read the selected articles thoroughly and evaluate them, 4. organize the selected papers by looking for patterns and by developing subtopics, 5. develop a thesis or purpose statement, 6. write the paper, 7. review your work.
Resources for Gathering and Reading the Literature
Resources for Writing and Revising
Other Useful Resources
Ask Us: Chat, email, visit or call
Get Assistance
The library offers a range of helpful services. All of our appointments are free of charge and confidential.
Consider your specific area of study. Think about what interests you and what interests other researchers in your field.
Talk to your professor, brainstorm, and read lecture notes and recent issues of periodicals in the field.
Limit your scope to a smaller topic area (ie. focusing on France's role in WWII instead of focusing on WWII in general).
Four Steps to Narrow Your Research Topic (Video) This 3-minute video provides instructions on how to narrow the focus of your research topic.
Developing a Research Question + Worksheet Use this worksheet to develop, assess, and refine your research questions. There is also a downloadable PDF version.
Define your source selection criteria (ie. articles published between a specific date range, focusing on a specific geographic region, or using a specific methodology).
Using keywords, search a library database.
Reference lists of recent articles and reviews can lead to other useful papers.
Include any studies contrary to your point of view.
Evaluate and synthesize the studies' findings and conclusions.
Note the following:
Assumptions some or most researchers seem to make
Methodologies, testing procedures, subjects, material tested researchers use
Experts in the field: names/labs that are frequently referenced
Conflicting theories, results, methodologies
Popularity of theories and how this has/has not changed over time
Findings that are common/contested
Important trends in the research
The most influential theories
Tip: If your literature review is extensive, find a large table surface, and on it place post-it notes or filing cards to organize all your findings into categories.
Move them around if you decide that (a) they fit better under different headings, or (b) you need to establish new topic headings.
Develop headings/subheadings that reflect the major themes and patterns you detected
Write a one or two sentence statement summarizing the conclusion you have reached about the major trends and developments you see in the research that has been conducted on your subject.
Templates for Writing Thesis Statements This template provides a two-step guide for writing thesis statements. There is also a downloadable PDF version.
5 Types of Thesis Statements Learn about five different types of thesis statements to help you choose the best type for your research. There is also a downloadable PDF version.
5 Questions to Strengthen Your Thesis Statement Follow these five steps to strengthen your thesis statements. There is also a downloadable PDF version.
Follow the organizational structure you developed above, including the headings and subheadings you constructed.
Make certain that each section links logically to the one before and after.
Structure your sections by themes or subtopics, not by individual theorists or researchers.
Tip: If you find that each paragraph begins with a researcher's name, it might indicate that, instead of evaluating and comparing the research literature from an analytical point of view, you have simply described what research has been done.
Prioritize analysis over description.
For example, look at the following two passages and note that Student A merely describes the literature, whereas Student B takes a more analytical and evaluative approach by comparing and contrasting. You can also see that this evaluative approach is well signaled by linguistic markers indicating logical connections (words such as "however," "moreover") and phrases such as "substantiates the claim that," which indicate supporting evidence and Student B's ability to synthesize knowledge.
Student A: Smith (2000) concludes that personal privacy in their living quarters is the most important factor in nursing home residents' perception of their autonomy. He suggests that the physical environment in the more public spaces of the building did not have much impact on their perceptions. Neither the layout of the building nor the activities available seem to make much difference. Jones and Johnstone make the claim that the need to control one's environment is a fundamental need of life (2001), and suggest that the approach of most institutions, which is to provide total care, may be as bad as no care at all. If people have no choices or think that they have none, they become depressed.
Student B: After studying residents and staff from two intermediate care facilities in Calgary, Alberta, Smith (2000) came to the conclusion that except for the amount of personal privacy available to residents, the physical environment of these institutions had minimal if any effect on their perceptions of control (autonomy). However, French (1998) and Haroon (2000) found that availability of private areas is not the only aspect of the physical environment that determines residents' autonomy. Haroon interviewed 115 residents from 32 different nursing homes known to have different levels of autonomy (2000). It was found that physical structures, such as standardized furniture, heating that could not be individually regulated, and no possession of a house key for residents limited their feelings of independence. Moreover, Hope (2002), who interviewed 225 residents from various nursing homes, substantiates the claim that characteristics of the institutional environment such as the extent of resources in the facility, as well as its location, are features which residents have indicated as being of great importance to their independence.
How to Integrate Critical Voice into Your Literature Review (Video)
Look at the topic sentences of each paragraph. If you were to read only these sentences, would you find that your paper presented a clear position, logically developed, from beginning to end? The topic sentences of each paragraph should indicate the main points of your literature review.
Make an outline of each section of the paper and decide whether you need to add information, to delete irrelevant information, or to re-structure sections.
Read your work out loud. That way you will be better able to identify where you need punctuation marks to signal pauses or divisions within sentences, where you have made grammatical errors, or where your sentences are unclear.
Since the purpose of a literature review is to demonstrate that the writer is familiar with the important professional literature on the chosen subject, check to make certain that you have covered all of the important, up-to-date, and pertinent texts. In the sciences and some of the social sciences it is important that your literature be quite recent; this is not so important in the humanities.
Make certain that all of the citations and references are correct and that you are referencing in the appropriate style for your discipline. If you are uncertain which style to use, ask your professor.
Check to make sure that you have not plagiarized either by failing to cite a source of information, or by using words quoted directly from a source. (Usually if you take three or more words directly from another source, you should put those words within quotation marks, and cite the page.)
Text should be written in a clear and concise academic style; it should not be descriptive in nature or use the language of everyday speech.
There should be no grammatical or spelling errors.
Sentences should flow smoothly and logically.
<< Previous: Start Here
Next: Resources for Gathering and Reading the Literature >>
Last Updated: Nov 8, 2022 9:19 AM
URL: https://guides.lib.uoguelph.ca/LiteratureReview
Suggest an edit to this guide
This work is licensed under a Creative Commons Attribution-NonCommercial-ShareAlike 4.0 International License.
Covid 19 - Lockdown, let out your PhD indagation with our Expert


Talk to our Consultant

Live Support in 214 Countries
10 steps to write a systematic review paper.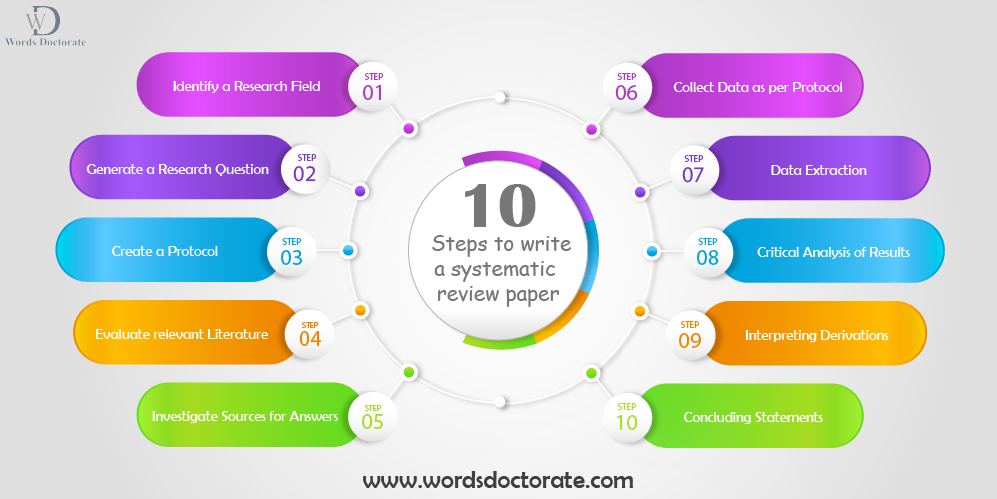 Definition to a Systematic Review is "a well synchronised and step by step analysis of many studies to derive an answer to the identified research question." As you are inclined to write a systematic review, it is important that you find an answer to a question that has been not answered in the most comprehensive and effective manner. In a simple way, you need to read lots of journal papers books, theses, official declarations, etc.,to bring an effective answer to a research question. This is more like any research paper , yet there is a simple deviation. In a systematic review paper you need to create a criteria for the selection of evidences that will support your answer/s. systematic review undergoes whole process of inclusion/exclusion of information. The purpose of considering a new criteria and the process of inclusion/exclusion is to avoid any kind of biased derivations. The objective remains strictly in relation with validity and reliability of the review.
In this article, we are going to find the way to – How to write a systematic review paper?
The approach will be structured under 10 effective steps that will add great research-based relevance to the review paper. The 10 most effective steps are noted below
Step 1: Identify a Research Field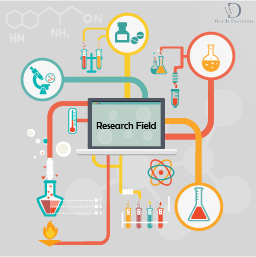 Step 2: Generate a Research Question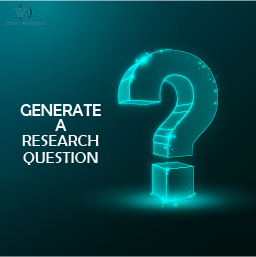 Since, the systematic review is recognised as the peer-reviewed article, the reviewer should not aim to offer any new ideas or original report. The selected research question must remain connected to the former publication. However, the reviewer must understand that the review -
Should add value to the research field
Must appeal to the international researcher and readers
Step 3: Create a Protocol
The process of creating protocol for a systematic review is a stage that comes when the reviewer is on the way of proposing or leading the research approach. It comes in a stage when the reviewer has not begun with the final process of extracting data. The scopes of the review paper must follow the guidelines suggested by the respective journal where you want your article to get published. Framework, approach and registration regulations must be followed within the determined protocol. The basic protocols to be noted are –
The last line of Abstract must declare the Registration no. with the sub-heading 'Registration'.
In case you do not have the Registration no., add 'submitted' with protocol date for registration.
The reviewer must remain aware of the fact that the created protocol is subject to undergo the following process-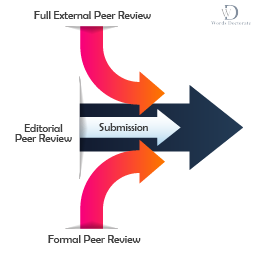 Step 4: Evaluate Relevant Literature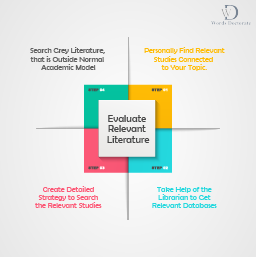 The process of evaluating former publications for a review paper is noted to be more critical than any other literature review. Kindly note that while evaluating the relevant literature always quote it with direct reference to the problem, instead of referring to the textbook. There is the need to remain critically absorbed in the selected literary works and experiments. It is therefore suggested that the team for peer-reviewed must have a senior experienced researcher.
Step 5: Investigate Sources for Answers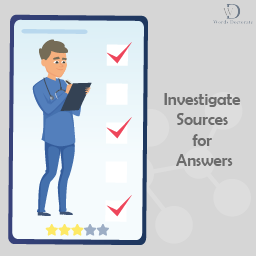 The process of investigating the identified relevant literature begins with the efforts of evaluating each of them in this approach the reviewer needs to investigate all the sources. At every step the reviewer must remain focused in the Research Question. Any sort of deviation from the Research Question will make the paper tagged as invalid. As the points get collected the following aspects must be noted in particular-
For reliability of the review paper-
Keep records of every development of the article
Use latest studies from the databases
Keep the declarations simple and systematic
Be strategic in reaching to the conclusion.
Step 6: Collect Data as per Protocol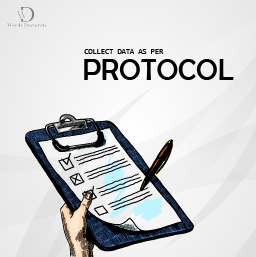 In a review paper, the basic attempt is to collect data from existing sources and in specific relation with the research topic. The data collection process should be initiated with the aim of gaining answers to the Research Question. The process of data collection must adhere to the regulations set by the Protocol. The most common regulations instruct the reviewer to collect all the data from relevant sources. Every data must get extracted from specified study and in relation with the purpose of the article.
The collected data can be expressed in the form of tables and figures. Graphs are also accepted under the norms of Journal protocols.
Step 7: Data Extraction
Data extraction follows the stage after the modification of piloted phase of collecting data. Characteristics of data extraction must include clear declarations on methods considered for data collection, details about the participants and the intervention groups, and clear elaborative report on the attained outcomes. As such the extraction of the data for a systematic review paper must be maintained as per structured templates. The two very basic ways of extracting data are-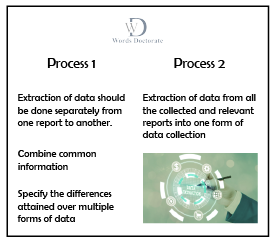 Step 8: Critical Analysis of Results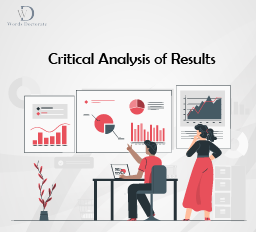 The critical analysis of the collected relevant data is the soul of the systematic review paper. At this stage the reviewer needs to remain completely focussed in delivering the most critically acclaimed evaluations and elaborations. It is suggested that the reviewer can consider creating tables, figures and graphs for comprehensive knowledge about the review. The process of critical analysis of the data must remain heterogeneous in nature and without any biases. Every declarations should be supported by logic and reasoning. Running the means of meta-analysis is very effective in generating valid and authentic results to the process of evaluating the collected data.
The reviewer can also enlist the points that are not included in the study, for advanced research works in the future.
Step 9: Interpreting Derivations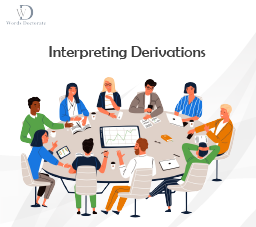 The process of writing a systematic review paper must follow the norms of being an interpretive approach of derivations. The collected data needs to get synchronised in accordance to specific declarations made through - hypothesis, research rationale and adapted methodological process. The reviewer must declare the limitations as well as the biases in the paper. Explanations related to the identified strength, empirical approaches, practical applicability, effects on sociological/ scientific/ or economic domains must get expressed clearly. In a way, the reviewer must be also to offer a vision to the future analytical practices led by the current review.
Step 10: Concluding Statements
This is a stage where the reviewer needs to check and recheck the paper. The reviewer must offer systematically structured conclusion to the paper. Offering answer to the research question is the most important task to be met.
To avoid rejection from publication by the editors of the Journal, all kinds of necessary inclusion and exclusions must get double checked. The protocol must be rechecked at every stage.
The ultimate checklist before the submission of a systematic review paper has been provided here for quick look-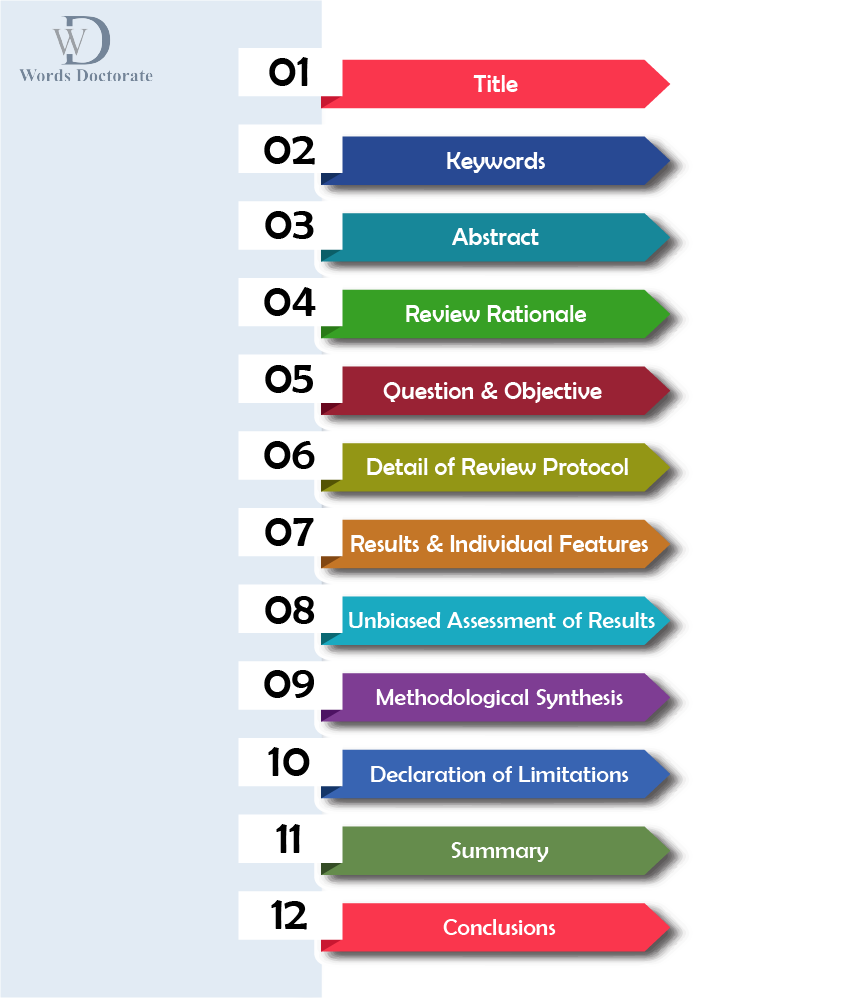 EXPLORE Coupons Tech Help Pro Random Article About Us Quizzes Request a New Article Community Dashboard This Or That Game Popular Categories Arts and Entertainment Artwork Books Movies Computers and Electronics Computers Phone Skills Technology Hacks Health Men's Health Mental Health Women's Health Relationships Dating Love Relationship Issues Hobbies and Crafts Crafts Drawing Games Education & Communication Communication Skills Personal Development Studying Personal Care and Style Fashion Hair Care Personal Hygiene Youth Personal Care School Stuff Dating All Categories Arts and Entertainment Finance and Business Home and Garden Relationship Quizzes Cars & Other Vehicles Food and Entertaining Personal Care and Style Sports and Fitness Computers and Electronics Health Pets and Animals Travel Education & Communication Hobbies and Crafts Philosophy and Religion Work World Family Life Holidays and Traditions Relationships Youth
EDIT Edit this Article
PRO Courses Guides New Tech Help Pro Expert Videos About wikiHow Pro Upgrade Sign In
Browse Articles
Learn Something New
This Or That Game New
Train Your Brain
Explore More
Support wikiHow
About wikiHow
H&M Coupons
Hotwire Promo Codes
StubHub Discount Codes
Ashley Furniture Coupons
Blue Nile Promo Codes
NordVPN Coupons
Samsung Promo Codes
Chewy Promo Codes
Ulta Coupons
Vistaprint Promo Codes
Shutterfly Promo Codes
DoorDash Promo Codes
Office Depot Coupons
adidas Promo Codes
Home Depot Coupons
DSW Coupons
Bed Bath and Beyond Coupons
Lowe's Coupons
Surfshark Coupons
Nordstrom Coupons
Walmart Promo Codes
Dick's Sporting Goods Coupons
Fanatics Coupons
Edible Arrangements Coupons
eBay Coupons
Log in / Sign up
Education and Communications
College University and Postgraduate
Academic Writing
How to Do a Literature Review
Last Updated: March 27, 2023 References Approved
This article was co-authored by Alexander Ruiz, M.Ed. . Alexander Ruiz is an Educational Consultant and the Educational Director of Link Educational Institute, a tutoring business based in Claremont, California that provides customizable educational plans, subject and test prep tutoring, and college application consulting. With over a decade and a half of experience in the education industry, Alexander coaches students to increase their self-awareness and emotional intelligence while achieving skills and the goal of achieving skills and higher education. He holds a BA in Psychology from Florida International University and an MA in Education from Georgia Southern University. There are 13 references cited in this article, which can be found at the bottom of the page. wikiHow marks an article as reader-approved once it receives enough positive feedback. In this case, several readers have written to tell us that this article was helpful to them, earning it our reader-approved status. This article has been viewed 316,824 times.
Some people might think of a literature review as reading a book and then giving it a thumbs up or thumbs down. Nope, not so. A literature review is a review of various pieces of literature on one topic, ranging from series of books to shorter pieces like pamphlets. Sometimes, the literary review is a part of a larger research paper. Its purpose is to prevent duplication of efforts, resolve conflicts, and point the way for further research.
Before Writing
How many sources should you include? Does he/she want a specific number of each type? Do they have to be at least semi-current?
In discussing your themes, are you just summarizing or critiquing? Some reviews require a thesis, some may not.
Should you offer your opinion on your sources?
Do you need to provide background information, such as definitions or histories, to aid in your audience's understanding?
Is there a page or word requirement?
Get current. If you are writing a review in the humanities, history, or social sciences, you can afford to be less concerned with timing (in fact, changing opinions throughout history may be an aspect of your paper). But if you are writing a literary review for the sciences, say, on treating diabetes, information from 5 years ago could already be obsolete. Sort through current bibliographies or literature reviews in the field to get a sense of what your discipline expects. [2] X Trustworthy Source University of North Carolina Writing Center UNC's on-campus and online instructional service that provides assistance to students, faculty, and others during the writing process Go to source
Read between the lines. You're not necessarily looking for explicit content. Is there an aspect of the field that is missing? Are your sources all prescribing to one specific theory? Do you see trends being revealed? This will help you structure your paper immensely, zeroing in on what will give your paper purpose.
For example, "Current trends in [topic] are A, B, and C," or "The X Theory is assumed by most sources from 1985 on." Stating something like this begs a few questions, making your review more interesting and meaningful: How will trends change in the future? What if the assumed theories are wrong?
Again, this is not new information. You are not analyzing the material and coming up with your own, fresh perspective on it. You are simply acting like a computer--noting patterns, holes, and assumptions all your sources are taking.
What are the author's credentials? How are their arguments supported (narratives, statistics, historical findings, etc.)?
Is the author's perspective unbiased and objective? Are they ignoring any data to make their points seem stronger?
How persuasive are they? Do any of their points leave a bit to be desired?
Does their work lead to a greater understanding of the subject? [5] X Research source
Constructing Your Paper
Help the reader along by letting them know what kind of ride they're in for. If you are employing a thesis statement, place it toward the end of your introductory paragraph. At the end, your reader should be anticipating getting into the evidence and bulk of your paper.
Arrange it chronologically. If you are dealing with varying opinions by era or changing trends over time, chronological organization may make the most sense.
Arrange it by publication. This organizational method fares well if each publication has a different stance. If there is a natural progression (radical to conservative, for example) between the sources, this works swimmingly.
Arrange it by trend. If you are noticing patterns in your sources, arranging them by the trends they suggest may be the most obvious structure. Certain sources may, together, suggest one pattern that shifts over time, region, or other variable.
Arrange it thematically. This highly depends on your thesis statement and what sources you have chosen. If you are choosing a focus that is more abstract ("Colonialism is depicted as evil," for example), the subsections may be arranged on the different methods employed to put the theme across.
You may make your conclusion suggestive. Where might the discussion proceed if someone else picked it up where you left off? What are the consequences of the patterns and holes in today's sources?
However, use quotes sparingly. The survey nature of the literature review does not allow for in-depth discussion or detailed quotes from the text. [10] X Trustworthy Source University of North Carolina Writing Center UNC's on-campus and online instructional service that provides assistance to students, faculty, and others during the writing process Go to source Some short ones are fine, sure, but all in all, it should be written by you.
When paraphrasing a source that is not your own, be sure to represent the author's information or opinions accurately and in your own words. [12] X Trustworthy Source University of North Carolina Writing Center UNC's on-campus and online instructional service that provides assistance to students, faculty, and others during the writing process Go to source Then, relate it to the context of your review.
Some professors may require that you evaluate the sources and conclude which pieces add the greatest contribution to the field. If yours is keen on this, determine your take in the introduction and string it throughout your paper.
Revising Your Work
Does your instructor require APA formatting? What should your margins be? Headers, footers, footnotes, and page numbers? How do they want your name, headings, and subheadings? How do they want your works cited page?
With everything said as clear as day, does it flow together? Do you transition well not only from paragraph to paragraph, but from sentence to sentence? Be sure your evidence lines up with the support and your arrangement of sources flows logically.
Eliminate useless jargon or slang. You may have grown an entirely new vocabulary during this endeavor, but your professor has not. Write a paper that can be read by the masses. Don't make it overly esoteric.
It's best to have someone else go over your work, too. You may have read it so many times you can no longer see you lapsed into Portuguese absent-mindedly. A different set of eyes can locate mistakes you may not have seen, ask questions you didn't realize were left unaddressed, or seek clarification on the foggier points.
Community Q&A
Use correct citations. Your assignment will likely specify what kinds of formats you should use for citations within the text. Often, professors are looking for strict use of these formats as part of the grade. Thanks Helpful 0 Not Helpful 0
Outline your literature review. It will help you order your thoughts into an organized presentation, making the paper ultimately easier to write. Thanks Helpful 0 Not Helpful 0
Avoid plagiarism. Using your own words will help you avoid plagiarism, which many academic departments take very seriously. Evidence of plagiarism can get students suspended or otherwise disciplined (this includes a failing paper). Make sure to correctly attribute any direct quotes. Thanks Helpful 13 Not Helpful 3
You Might Also Like
↑ https://guides.lib.uoguelph.ca/c.php?g=130964&p=5000948
↑ 2.0 2.1 2.2 2.3 http://writingcenter.unc.edu/handouts/literature-reviews/
↑ https://journals.plos.org/ploscompbiol/article?id=10.1371/journal.pcbi.1003149
↑ https://library.concordia.ca/help/writing/literature-review.php
↑ http://guides.library.ucsc.edu/content.php?pid=364099&sid=2979684
↑ https://owl.purdue.edu/owl/research_and_citation/conducting_research/writing_a_literature_review.html
↑ https://www.ed.ac.uk/institute-academic-development/study-hub/learning-resources/literature-review
↑ https://www.unr.edu/writing-speaking-center/student-resources/writing-speaking-resources/editing-and-proofreading-techniques
How to Conduct Academic Research
How to Create a Successful Project (for School)
How to Begin Writing a Research Paper
How to Be More Analytical
How to Find Primary Source Documents
How to Complete a Project on Time
About This Article
To do a literature review, start by finding a variety of reliable sources that all relate to one topic or theme. Then, read through the sources and come up with a thesis statement for your paper. Once you have your thesis, explain how the sources you used back up your thesis in the body of your literature review. You can arrange the sources chronologically, by publication, or even thematically. For help writing an introduction and conclusion for a literature review, keep reading! Did this summary help you? Yes No
Reader Success Stories
Maryam Lawal
Nov 12, 2016
Did this article help you?
Jul 7, 2016
Galal Sheher
Oct 22, 2016
Alljey Gimpes
Jun 15, 2016
Jvert Smith
Oct 4, 2018
Featured Articles
Trending Articles
Watch Articles
Terms of Use
Privacy Policy
Do Not Sell or Share My Info
Not Selling Info
wikiHow Tech Help Pro:
Level up your tech skills and stay ahead of the curve

No products in the cart.
10 Tips for Writing a Literature Review
Conducting a thorough critique of the literature is incredibly important, but as a writer, you may feel daunted by the enormity of the task. Following these 10 tips can help you focus your writing efforts. These tips can also help you write a literature review that moves beyond summarizing the research and toward critiquing it well.
Tip 1. Understand what a literature review is.
A literature review is a well-reasoned, evidence-based, scholarly argument that demonstrates the need for your study. While your literature review will contain a great deal of information, it is not (primarily) an informative text. Keeping this in mind at the outset can lead you toward a critique that situates your study within the scholarly discourse relevant to your research topic.
Tip 2. Write a draft of your research problem statement.
A well-written literature review thoroughly analyzes and critiques the key concepts or quantitative variables central to your research topic. These key concepts or variables are generally expressed in a problem statement, so having a problem statement drafted can help you align your literature review to your research topic. For instance, rather than writing about "Burnout in Education," your problem statement could lead you to focus your review on "Burnout in K-12 School Leaders." This narrowed focus makes your literature review relevant and, importantly, doable.
Tip 3. Create an outline of your literature review.
Even though your outline is likely to change, create a document with headings that describe the pockets of literature you will review. In the above example about burnout in school leaders, you might have a heading called "Factors Influencing Burnout." You might already know that some factors to consider are lack of work/life balance, lack of resources, and dissatisfaction with pay and benefits. Create those subheadings. Then, follow the next tip.
Tip 4. Use your outline to guide your search.
The headings in your lit review outline can be used as keywords to search for relevant literature. Remember to document your search strategy and use synonyms. You might also locate a systematic review on your research topic, which is rich with references.
Tip 5. Organize your research articles.
We recommend using reference management software such as Citavi to organize your research articles. If that isn't an option, create folders and save your research articles as the in-text citation (e.g., an article by Parker et al. 2021 would be saved as such). Having one folder for all of your articles is the equivalent of piling your desk with stacks of articles that you can't remember if you have read or not. If you organize your research articles, you will be able to review all of the articles that relate to a specific topic in your literature review.
Tip 6. Use an annotation table to document relevant study information.
This step is critical to literature review success. You will search for trends in the literature. Therefore, you need to extract relevant information from articles and group this information together to analyze it. Writers often begin by sharing the results of one study, then the next, and so on, without offering up any synthesis of the literature. Synthesis is the result of analysis, and analysis needs to encompass articles that are grouped in some way. In the burnout example above, you may have extracted several findings that demonstrate that lack of work/life balance is a major factor in school leader burnout. You will want to state this finding clearly and review all of the articles about it together, so go ahead and group them in an annotation table at this stage.
Tip 7. Analyze your annotation table.
Once you have annotated several articles, analyze them for patterns, discrepancies, and gaps. A pattern could be a similar finding that you have noticed across several studies. It could also be a pattern of participants (e.g., the phenomenon has mostly been studied in female-identifying participants) or methodology (e.g., 10 of the 12 studies are quantitative). Often, we can infer from a pattern to identify a gap in the literature. NVivo can help you find the patterns and themes in your literature and keep you organized throughout the process of synthesizing literature.
Tip 8. Write clear and concise synthesis statements.
So, you located a pattern, discrepancy, or gap in the literature, what next? Make sure that you state your finding clearly and concisely in the form of a synthesis statement. For instance, "Much of the research regarding school leader burnout focuses on the reasons why school leaders burnout" is a synthesis statement. Reporting that a single author "X" found something interesting is not.
Tip 9. Place your synthesis statements "front and center" in your writing.
As you report your findings, place your synthesis statements as topic sentences (main ideas) of the paragraphs you write. Then put the evidence you pull from your studies to support that main idea. A hallmark of well-synthesized writing is that paragraphs weave information from several studies together around a central claim. Using the MEAL plan structure (Main Idea, Evidence, Analysis, Link) can help you craft paragraphs that are cohesive and analytical — hallmarks of good literature review writing.
Tip 10. Schedule time for revision.
When you are writing your literature review, you are wielding large amounts of information, and you are likely writing in complex ways that are likely new to you. As with all writing, expect that you will need to revise your work. Schedule time and, if necessary, ask for help about areas that you need to revise. Then, systematically, dive into your writing (e.g., do not revise for everything at once).
The above tips are important because they provide much-needed structure for you as you write your literature review. Often, writers set out with vague notions about what a literature review is, and the process begins to feel amorphous. These tips can help you break the process of writing a literature review down, bringing focus to the writing process. Return to this list again and again if you feel lost in "literature review land." They will help you regain your footing and return to your writing with a renewed sense of clarity.
ABOUT THE AUTHOR
Dr. Desi Richter is an educational researcher and dissertation coach located in New Orleans, Louisiana. One of her greatest joys is working with researchers to help them develop their studies from inception to completion. She especially enjoys helping research scholars write about their research in ways that clearly communicate their research agenda and foreground their analysis. When Desi is not coaching doctoral students through their research, she conducts professional development for local teachers in her role at a local non-profit, AfterCLASS.
Her research interests include curricular narrowing, arts-based research, and social-emotional learning. She conducted an arts-based study using musical inquiry for her doctoral research and wrote her study findings as a cycle of thematically linked, narrative songs. Most evenings, you will find Desi writing songs, strolling along the bayou, or listening to live local music in the French Quarter.
Recent Articles

UNITED STATES
台灣 (TAIWAN)
TÜRKIYE (TURKEY)
Academic Editing Services
- Research Paper
- Journal Manuscript
- Dissertation
- College & University Assignments
Admissions Editing Services
- Application Essay
- Personal Statement
- Recommendation Letter
- Cover Letter
- CV/Resume
Business Editing Services
- Business Documents
- Report & Brochure
- Website & Blog
Writer Editing Services
- Script & Screenplay
Our Editors
Client Reviews
Editing & Proofreading Prices
Wordvice Points
Partner Discount
Plagiarism Checker
APA Citation Generator
MLA Citation Generator
Chicago Citation Generator
Vancouver Citation Generator
- APA Style
- MLA Style
- Chicago Style
- Vancouver Style
Writing & Editing Guide
Academic Resources
Admissions Resources
How to Make a Literature Review in Research (RRL Example)
What is a literature review in research (RRL)?
A relevant review of the literature (RRL) is an objective, concise, critical summary of published research literature relevant to a topic being researched in an article. In an RRL, you discuss knowledge and findings from existing literature that is relevant to your study topic. If there are conflicts or gaps in existing literature, you can also discuss these in your review, as well as how you will confront these missing elements or resolve these issues in your study.
To complete an RRL, you first need to collect relevant literature; this can include online and offline sources. Save all of your applicable resources as you will need to include them in your paper. When looking through these sources, take notes and identify concepts of each source to describe in the review of the literature.
A good RRL does NOT:
A literature review does not simply reference and list all of the material you have cited in your paper.
Presenting material that is not directly relevant to your study will distract and frustrate the reader and make them lose sight of the purpose of your study.
Starting a literature review with "A number of scholars have studied the relationship between X and Y" and simply listing who has studied the topic and what each scholar concluded is not going to strengthen your paper.
A good RRL DOES:
Present a brief typology that orders articles and books into groups to help readers focus on unresolved debates, inconsistencies, tensions, and new questions about a research topic.
Summarize the most relevant and important aspects of the scientific literature related to your area of research
Synthesize what has been done in this area of research and by whom, highlight what previous research indicates about a topic, and identify potential gaps and areas of disagreement in the field
Give the reader an understanding of the background of the field and show which studies are important—and highlight errors in previous studies
How long is a review of the literature for a research paper?
The length of a review of the literature depends on its purpose and target readership and can vary significantly in scope and depth. In a dissertation, thesis, or standalone review of literature, it is usually a full chapter of the text (at least 20 pages). Whereas, a standard research article or school assignment literature review section could only be a few paragraphs in the Introduction section .
Building Your Literature Review Bookshelf
One way to conceive of a literature review is to think about writing it as you would build a bookshelf. You don't need to cut each piece by yourself from scratch. Rather, you can take the pieces that other researchers have cut out and put them together to build a framework on which to hang your own "books"—that is, your own study methods, results, and conclusions.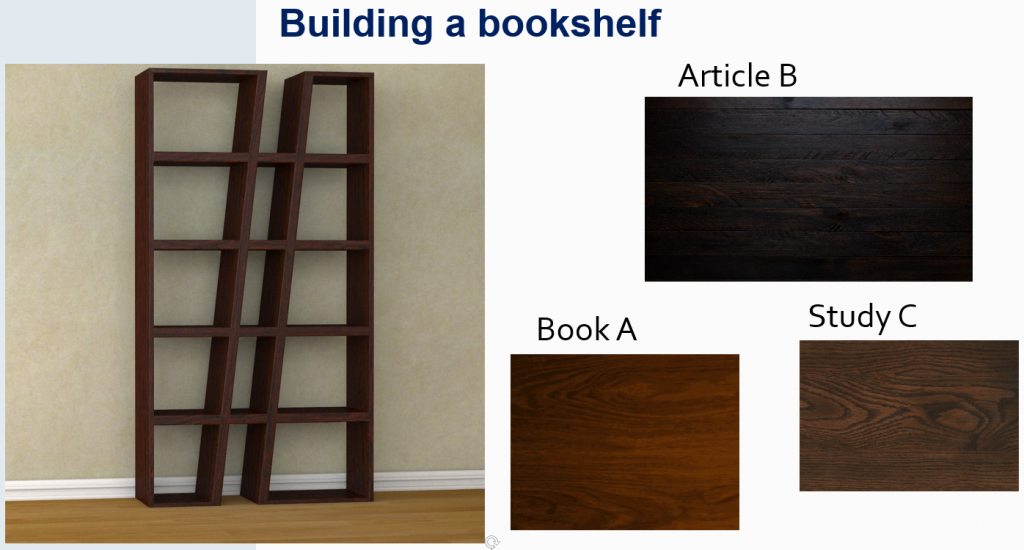 What Makes a Good Literature Review?
The contents of a literature review (RRL) are determined by many factors, including its precise purpose in the article, the degree of consensus with a given theory or tension between competing theories, the length of the article, the number of previous studies existing in the given field, etc. The following are some of the most important elements that a literature review provides.
Historical background for your research
Analyze what has been written about your field of research to highlight what is new and significant in your study—or how the analysis itself contributes to the understanding of this field, even in a small way. Providing a historical background also demonstrates to other researchers and journal editors your competency in discussing theoretical concepts. You should also make sure to understand how to paraphrase scientific literature to avoid plagiarism in your work.
The current context of your research
Discuss central (or peripheral) questions, issues, and debates in the field. Because a field is constantly being updated by new work, you can show where your research fits into this context and explain developments and trends in research.
A discussion of relevant theories and concepts
Theories and concepts should provide the foundation for your research. For example, if you are researching the relationship between ecological environments and human populations, provide models and theories that focus on specific aspects of this connection to contextualize your study. If your study asks a question concerning sustainability, mention a theory or model that underpins this concept. If it concerns invasive species, choose material that is focused in this direction.
Definitions of relevant terminology
In the natural sciences, the meaning of terms is relatively straightforward and consistent. But if you present a term that is obscure or context-specific, you should define the meaning of the term in the Introduction section (if you are introducing a study) or in the summary of the literature being reviewed.
Description of related relevant research
Include a description of related research that shows how your work expands or challenges earlier studies or fills in gaps in previous work. You can use your literature review as evidence of what works, what doesn't, and what is missing in the field.
Supporting evidence for a practical problem or issue your research is addressing that demonstrates its importance: Referencing related research establishes your area of research as reputable and shows you are building upon previous work that other researchers have deemed significant.
Types of Literature Reviews
Literature reviews can differ in structure, length, amount, and breadth of content included. They can range from selective (a very narrow area of research or only a single work) to comprehensive (a larger amount or range of works). They can also be part of a larger work or stand on their own.
A course assignment is an example of a selective, stand-alone work. It focuses on a small segment of the literature on a topic and makes up an entire work on its own.
The literature review in a dissertation or thesis is both comprehensive and helps make up a larger work.
A majority of journal articles start with a selective literature review to provide context for the research reported in the study; such a literature review is usually included in the Introduction section (but it can also follow the presentation of the results in the Discussion section ).
Some literature reviews are both comprehensive and stand as a separate work—in this case, the entire article analyzes the literature on a given topic.
Literature Reviews Found in Academic Journals
The two types of literature reviews commonly found in journals are those introducing research articles (studies and surveys) and stand-alone literature analyses. They can differ in their scope, length, and specific purpose.
Literature reviews introducing research articles
The literature review found at the beginning of a journal article is used to introduce research related to the specific study and is found in the Introduction section, usually near the end. It is shorter than a stand-alone review because it must be limited to very specific studies and theories that are directly relevant to the current study. Its purpose is to set research precedence and provide support for the study's theory, methods, results, and/or conclusions. Not all research articles contain an explicit review of the literature, but most do, whether it is a discrete section or indistinguishable from the rest of the Introduction.
How to structure a literature review for an article
When writing a literature review as part of an introduction to a study, simply follow the structure of the Introduction and move from the general to the specific—presenting the broadest background information about a topic first and then moving to specific studies that support your rationale , finally leading to your hypothesis statement. Such a literature review is often indistinguishable from the Introduction itself—the literature is INTRODUCING the background and defining the gaps your study aims to fill.
The stand-alone literature review
The literature review published as a stand-alone article presents and analyzes as many of the important publications in an area of study as possible to provide background information and context for a current area of research or a study. Stand-alone reviews are an excellent resource for researchers when they are first searching for the most relevant information on an area of study.
Such literature reviews are generally a bit broader in scope and can extend further back in time. This means that sometimes a scientific literature review can be highly theoretical, in addition to focusing on specific methods and outcomes of previous studies. In addition, all sections of such a "review article" refer to existing literature rather than describing the results of the authors' own study.
In addition, this type of literature review is usually much longer than the literature review introducing a study. At the end of the review follows a conclusion that once again explicitly ties all of the cited works together to show how this analysis is itself a contribution to the literature. While not absolutely necessary, such articles often include the terms "Literature Review" or "Review of the Literature" in the title. Whether or not that is necessary or appropriate can also depend on the specific author instructions of the target journal. Have a look at this article for more input on how to compile a stand-alone review article that is insightful and helpful for other researchers in your field.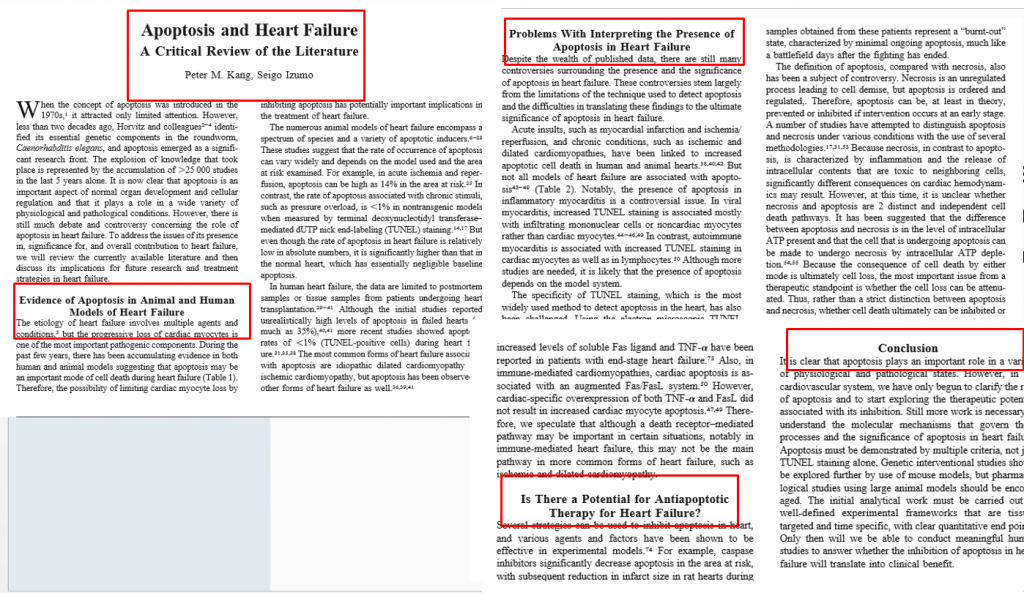 How to Write a Literature Review in 6 Steps
So how do authors turn a network of articles into a coherent review of relevant literature?
Writing a literature review is not usually a linear process—authors often go back and check the literature while reformulating their ideas or making adjustments to their study. Sometimes new findings are published before a study is completed and need to be incorporated into the current work. This also means you will not be writing the literature review at any one time, but constantly working on it before, during, and after your study is complete.
Here are some steps that will help you begin and follow through on your literature review.
Step 1: Choose a topic to write about—focus on and explore this topic.
Choose a topic that you are familiar with and highly interested in analyzing; a topic your intended readers and researchers will find interesting and useful; and a topic that is current, well-established in the field, and about which there has been sufficient research conducted for a review. This will help you find the "sweet spot" for what to focus on.
Step 2: Research and collect all the scholarly information on the topic that might be pertinent to your study.
This includes scholarly articles, books, conventions, conferences, dissertations, and theses—these and any other academic work related to your area of study is called "the literature."
Step 3: Analyze the network of information that extends or responds to the major works in your area; select the material that is most useful.
Use thought maps and charts to identify intersections in the research and to outline important categories; select the material that will be most useful to your review.
Step 4: Describe and summarize each article—provide the essential information of the article that pertains to your study.
Determine 2-3 important concepts (depending on the length of your article) that are discussed in the literature; take notes about all of the important aspects of this study relevant to the topic being reviewed.
For example, in a given study, perhaps some of the main concepts are X, Y, and Z. Note these concepts and then write a brief summary about how the article incorporates them. In reviews that introduce a study, these can be relatively short. In stand-alone reviews, there may be significantly more texts and more concepts.
Step 5: Demonstrate how these concepts in the literature relate to what you discovered in your study or how the literature connects the concepts or topics being discussed.
In a literature review intro for an article, this information might include a summary of the results or methods of previous studies that correspond to and/or confirm those sections in your own study. For a stand-alone literature review, this may mean highlighting the concepts in each article and showing how they strengthen a hypothesis or show a pattern.
Discuss unaddressed issues in previous studies. These studies that are missing something you address are important to include in your literature review. In addition, those works whose theories and conclusions directly support your findings will be valuable to review here.
Step 6: Identify relationships in the literature and develop and connect your own ideas to them.
This is essentially the same as step 5 but focused on the connections between the literature and the current study or guiding concepts or arguments of the paper, not only on the connections between the works themselves.
Your hypothesis, argument, or guiding concept is the "golden thread" that will ultimately tie the works together and provide readers with specific insights they didn't have before reading your literature review. Make sure you know where to put the research question , hypothesis, or statement of the problem in your research paper so that you guide your readers logically and naturally from your introduction of earlier work and evidence to the conclusions you want them to draw from the bigger picture.
Your literature review will not only cover publications on your topics but will include your own ideas and contributions. By following these steps you will be telling the specific story that sets the background and shows the significance of your research and you can turn a network of related works into a focused review of the literature.
Literature Review (RRL) Examples
Because creating sample literature reviews would take too long and not properly capture the nuances and detailed information needed for a good review, we have included some links to different types of literature reviews below. You can find links to more literature reviews in these categories by visiting the TUS Library's website . Sample literature reviews as part of an article, dissertation, or thesis:
Critical Thinking and Transferability: A Review of the Literature (Gwendolyn Reece)
Building Customer Loyalty: A Customer Experience Based Approach in a Tourism Context (Martina Donnelly)
Sample stand-alone literature reviews
Literature Review on Attitudes towards Disability (National Disability Authority)
The Effects of Communication Styles on Marital Satisfaction (Hannah Yager)
Additional Literature Review Format Guidelines
In addition to the content guidelines above, authors also need to check which style guidelines to use ( APA , Chicago, MLA, etc.) and what specific rules the target journal might have for how to structure such articles or how many studies to include—such information can usually be found on the journals' "Guide for Authors" pages. Additionally, use one of the four Wordvice citation generators below, choosing the citation style needed for your paper:
Wordvice Writing and Editing Resources
Finally, after you have finished drafting your literature review, be sure to receive professional proofreading services , including paper editing for your academic work. A competent proofreader who understands academic writing conventions and the specific style guides used by academic journals will ensure that your paper is ready for publication in your target journal.
See our academic resources for further advice on references in your paper , how to write an abstract , how to write a research paper title, how to impress the editor of your target journal with a perfect cover letter , and dozens of other research writing and publication topics.