Project Proposal
Project proposals are data-heavy and demand a lot of time to complete and courage to pitch. We developed our Project Proposal presentation to save you hours of work and to ease the stress, so you can secure funding and win new and retain current clients with confidence. Note that this presentation is available in both light and dark modes; and find out below what you can learn from the Senior Director of New Ventures for Amazon about the project proposal processes.
Slide highlights
Share your project proposal summary , using this slide. Remember to write with your audience in mind, provide an overview of all the sections included and make sure to make your summary compelling and intriguing.
When you are excited about your project idea, it's tempting to be creative with your proposal's architecture. But in this case, it's better to stick to the standard structure (which this slide offers) to reduce the chance of confusion.
It is crucial to communicate the benefits of your project proposal to the stakeholders. With this slide, share all the relevant data, problem and pain points' solutions and other evidence that your project will be successful.
Some of the most common types of project proposals, according to project management solutions tool, Process Street, include the following:
Solicited Project Proposal – submitted in response to a request for proposal.
Unsolicited Project Proposal – submitted without a request for proposal.
Informal Project Proposal – submitted in response to an informal client request.
Continuation Project Proposal – submitted as reminders and updates for approved and ongoing projects.
Renewal Project Proposal – submitted in response to an existing clients with the goal to persuade them to renew your services.
Supplemental Project Proposal – submitted as an ask for extra resources for a project beyond those originally proposed.
Application
"You should have a good understanding of your project and your recipient before writing your project proposal. Conducting preliminary research will help you write a detailed and compelling document. After you feel confident in your understanding," the experts at an employment-related search engine, Indeed, say. The below guide they put together will help you write a top-notch project proposal:
Write your executive summary – give an overview of your project. This section should catch your stakeholders' attention and spark their interest. Your executive summary should include details about the problem your project solves, how your project solves the problem and your project's intended impact.
Write your project background – provide a background to the project and the problem it addresses. This section should include a history of the problem as it relates to your business, a brief summary of the project's requirements and specific details about your project.
Write your solutions and approach section – outline your project in detail. This part should explain your solution to the problem or a pain point and execution. It should include your goals and vision for the project; what the project will deliver; the expected timeline and the project owners.
Calculate your financials – share an itemized budget for your project and the predicted financial impact of the completion. "Accurate calculations give investors and clients the best idea of how much the project will cost and whether it can fit into their own budgets," the experts say.
Attach additional documents – collect and deliver any relevant documents, which may include a list of the contact details of everyone with authorization power for the project; maps of the area where your project will be based; company financial statements and annual reports; brochures or promotional materials for the project; relevant studies or reports; letters in support of the project and a glossary of terms used in the project proposal.
Expert advice
Lara Aldag, Senior Director of New Ventures for Amazon and Audible spends her working hours searching for innovative business ideas and presenting them to the management team. She shared some wisdom with "Forbes" that you can borrow from when working on your next big project or business proposal.
First, Aldag says, concentrate your efforts on your potential customer. It is essential to show a rigorous understanding of your customer base to your stakeholders, Aldag stresses. "[The customer profile] can't just be everyone who owns a smartphone or everyone that wants to go out for dinner," she says. Also, make sure to utilize data to support all of your analyses, Aldag says. Quantitative information is crucial because it proves that you know who your potential customers are and that your idea has traction. Include hard data that backs up the evidence of quantifiable interest and demand, she says.
Download and customize this and 500+ other business templates
Create a free account to download and customize this and 500+ other business templates.
You Exec is the global leader in business presentation templates, spreadsheet models and training videos
Our resources are used by over 1.3m professionals in 10k+ organizations
Powerpoint Templates
Icon Bundle
Kpi Dashboard
Professional
Business Plans
Swot Analysis
Gantt Chart
Business Proposal
Marketing Plan
Project Management
Business Case
Business Model
Cyber Security
Business PPT
Digital Marketing
Digital Transformation
Human Resources
Product Management
Artificial Intelligence
Company Profile
Acknowledgement PPT
PPT Presentation
Reports Brochures
One Page Pitch
Interview PPT
All Categories
Project Proposal Powerpoint Presentation Slides
Need project proposal PowerPoint presentation slides? Here we bring forth our readymade project proposal PPT templates to impress your clients. Our customizable service proposal template slides are the core from which a successful business originates. These project lifecycle PowerPoint templates help you successfully pitch program that will be profitable to your team and business as a whole. Our program proposal PPT designs cover all the innovative slides such as design process, target audience, marketing approach, social media approach, search marketing and program phases. Furthermore, our content-ready business plan PowerPoint illustrations have been designed by our knowledgeable designers and with vast research. Our project presentation ppt visuals outline project goals, objective & deliverables. These iterative and incremental program development presentation illustrations can be utilized for procurement, bidding, presales, marketing plan, SWOT analysis, business environment analysis, program research, and many more. Download our stunning research proposal PPT show to galvanize your audience!. Grins begin to appear on faces with our Project Proposal Powerpoint Presentation Slides. They ensure frowns disappear.
These PPT Slides are compatible with Google Slides
Compatible With Google Slides
Google Slides is a new FREE Presentation software from Google.
All our content is 100% compatible with Google Slides.
Just download our designs, and upload them to Google Slides and they will work automatically.
Amaze your audience with SlideTeam and Google Slides.
Want Changes to This PPT Slide? Check out our Presentation Design Services
Get Presentation Slides in WideScreen
Get This In WideScreen
WideScreen Aspect ratio is becoming a very popular format. When you download this product, the downloaded ZIP will contain this product in both standard and widescreen format.
Some older products that we have may only be in standard format, but they can easily be converted to widescreen.
To do this, please open the SlideTeam product in Powerpoint, and go to
Design ( On the top bar) -> Page Setup -> and select "On-screen Show (16:9)" in the drop down for "Slides Sized for".
The slide or theme will change to widescreen, and all graphics will adjust automatically. You can similarly convert our content to any other desired screen aspect ratio.
Add a user to your subscription for free
Do you want to remove this product from your favourites?
PowerPoint presentation slides
Instantly downloadable slides. 100% editable templates. These templates consist of 35 slides. Consistent background presentation layout. High-resolution template. Compatible PPT layout. Easily convertible to PDF and JPG formats. These slides can be used by employees, team members, business professionals, promoters, etc.The stages in this process are Project Proposal, Project Plan, Project Approach.
People who downloaded this PowerPoint presentation also viewed the following :
Business Slides , Flat Designs , Strategic Planning Analysis , Complete Decks , All Decks , Project Management , Strategic Planning , Strategic Management , Proposal
Project Proposal ,
Project plan ,
Project Approach
Content of this Powerpoint Presentation
Slide 1 : This slide introduces Project Proposal with relevant imagery. Slide 2 : This slide presents a Proposal Outline displaying- What we heard from you, Target Audience, Design Process, Site Map, Marketing Approach, Project Phases & Timeline, Project Cost, About Us, Where we Typically Partner with Clients, Our Team, Case Study, Our Clientele, Client Feedback. Slide 3 : This slide showcases What We Heard From You with- Project Context Project Objectives as crucial factors to display. Slide 4 : This slide presents Target Audience divided into- Middle age, Group, Planned Single Adventure Couple short team as Travelers of 3 DEMOGRAHIC ARCHETYPES. Slide 5 : This slide showcases Design Process displaying- Wireframes, UI/ UX, Mockups, Design, Front end coding, Back end coding, QA & Testing, Hand over. Slide 6 : This slide presents a Site Map. The following site map is proposed. The site map may change during the development of the website. Home Page, Article Pages, A Web-blog (Blog), A Contact Us page. Slide 7 : This slide showcases the Marketing Approach showing- Online Booking Including special & Offers, Landing Page optimization Program, Web site, New Content Units, Can to Action, SEM & other online advertising, Mobile Apps & content, Social media marketing, SEM & Linking strategy, E & ndash; Mail program, Campaign conversion masteries, Offline advertising, PR & Promotions, Visitation & Bookings, (Influenced by campaign), Analytics & Research, Increasing brand awareness, Connecting with potential consumers, Developing a trust relationship with consumers through social engagement, Extending commercial relationships with Travel Agents through this micro-site, Building awareness of the values you offer to travelers. Slide 8 : This slide is named Mobile Apps for relative information to be put. Slide 9 : This slide shows Social Media Approach displaying- Seeding & feeding activities, KOL & blogger outreach & management, Social media advertising, Structured content development, Paid media planning & management. Slide 10 : This slide presents Search Marketing aspects to be displayed. Slide 11 : This slide displays Project Phases & Timeline to be marked and presented. Slide 12 : This is Project Phases & Timeline Continued… slide. Present your timeline here. Slide 13 : This is a Project Phases & Timeline slide in tabular form. Slide 14 : This is an About Us slide. State company/team, service specifications here. Slide 15 : This slide shows Where We Typically Partner With Clients displaying Service Offering. Slide 16 : This is Our team slide with name, designation and text boxes to state information. Slide 17 : This is a Case Study slide showing- Client Objective, Our Approach, Timeline. Slide 18 : This is Our Clientele slide showing creative imagery to present relative information. Slide 19 : This slide showcases A Proven Record of Success displaying Name, Designation and related information. Slide 20 : This is a Company Logo slide to show relative information. Slide 21 : This slide is titled Coffee Time Break to halt and move further. You may change the slide content as desired. Slide 22 : This slide is titled Our Charts and Graphs. You may change the slide content as desired. Slide 23 : This is a Line Chart slide to show product/entity comparison, specifications etc. Slide 24 : This is a Column Chart slide to show product/entity comparison, specifications etc. Slide 25 : This is an Area Chart slide to show product/entity comparison, specifications etc. Slide 26 : This is a Radar Chart slide to show product/entity comparison, specifications etc. Slide 27 : This slide is titled Additional Slides to move forward. You can change the slide content as per need. Slide 28 : This is an About Our Company slide. State team/company specifications here. Slide 29 : This slide showcases Our team with name, designation and image boxes to fill information for. Slide 30 : This is a Financial score slide. State financial aspects, information etc. here. Slide 31 : This is Our Goal slide. State your goals here. Slide 32 : This is a Dashboard slide to state metrics, kpis etc. Slide 33 : This is a Mind map image slide to show information, specifications etc. Slide 34 : This is a Bulb With Idea image slide to show ideas, innovative information etc. Slide 35 : This is a Thank You slide with Address# street number, city, state, Contact Number, Email Address.
Project Proposal Powerpoint Presentation Slides with all 35 slides:
Now you know your reputation is at stake. Use our Project Proposal Powerpoint Presentation Slides and make a great and lasting impression.
Ratings and Reviews
November 22, 2023
by Jones Adams
July 6, 2021
by Thomas Garcia
by Joshua ng
April 22, 2021
Got any suggestions?
We want to hear from you! Send us a message and help improve Slidesgo
Top searches
Trending searches
26 templates
13 templates
christmas tree
20 templates
7 templates
10 templates
What are you going to use your presentation for?
Presenting data
I'm not sure
Free vectors, photos and PSD
Free customizable icons
Free online template editor
Free editable illustrations
Free videos and motion graphics
New! New! Make quick presentations with AI
Final Project Proposal
Final project proposal presentation, free google slides theme and powerpoint template.
Ready to design your own project proposal? Show your data, objectives, steps, sneak peeks and expectations using this orange template! It's full of energy!
This theme is based on a project proposal. The design of this template is modern and cool: we have added geometrical shapes (rectangles and squares) in orange hues. We have included some animated stories illustrations, they move! They depict ideas related to business. The sans serif typeface gives a smart touch to this presentation!
Features of this template
A modern template with animated illustrations
100% editable and easy to modify
24 different slides to impress your audience
Contains easy-to-edit graphics, maps and mockups
Includes 500+ icons and Flaticon's extension for customizing your slides
Uses illustrated concepts from Storyset : editable color, different backgrounds, animated illustrations
Designed to be used in Google Slides and Microsoft PowerPoint
16:9 widescreen format suitable for all types of screens
Includes information about fonts, colors, and credits of the free resources used
How can I use the template?
Am I free to use the templates?
How to attribute?
Attribution required
Related posts on our blog.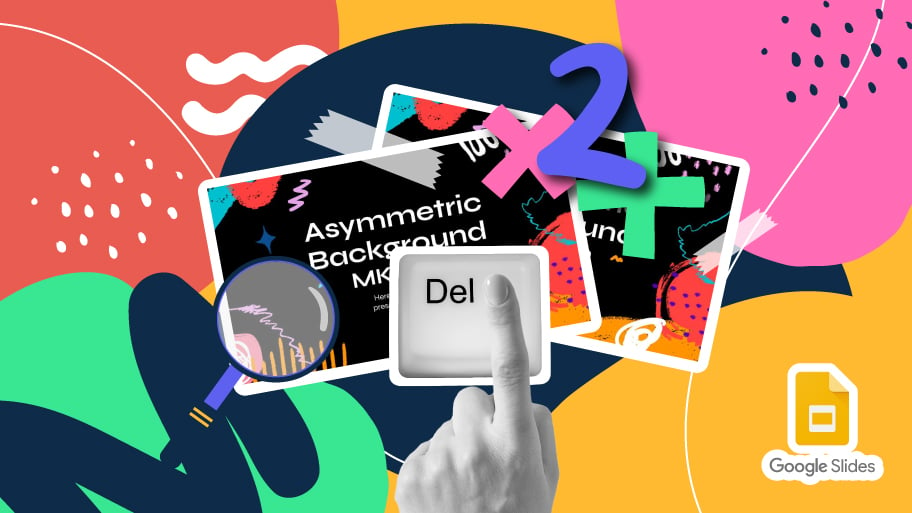 How to Add, Duplicate, Move, Delete or Hide Slides in Google Slides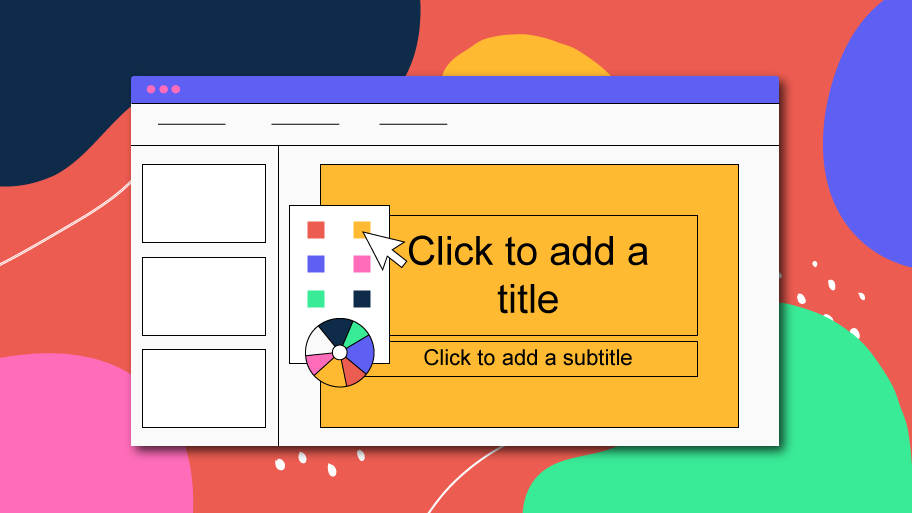 How to Change Layouts in PowerPoint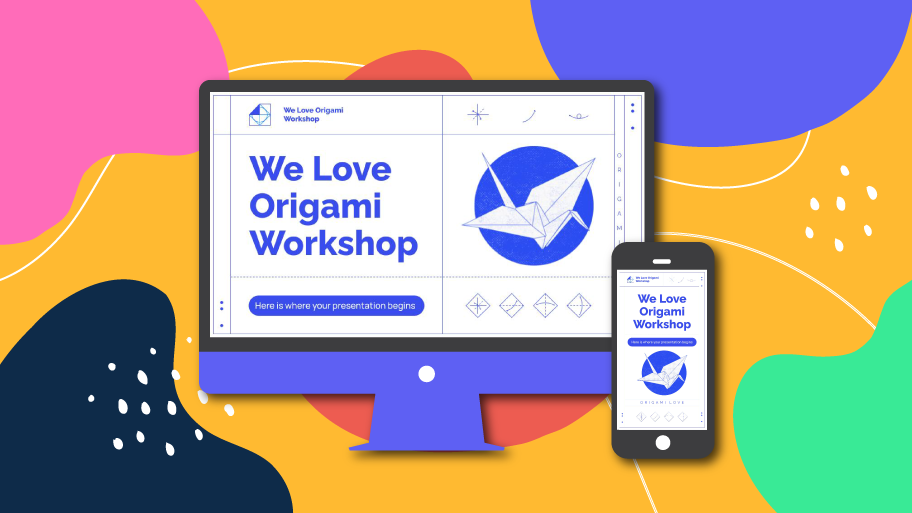 How to Change the Slide Size in Google Slides
Related presentations.
Premium template
Unlock this template and gain unlimited access
Home PowerPoint Templates Business PowerPoint Templates Project Proposal PowerPoint Template
Project Proposal PowerPoint Template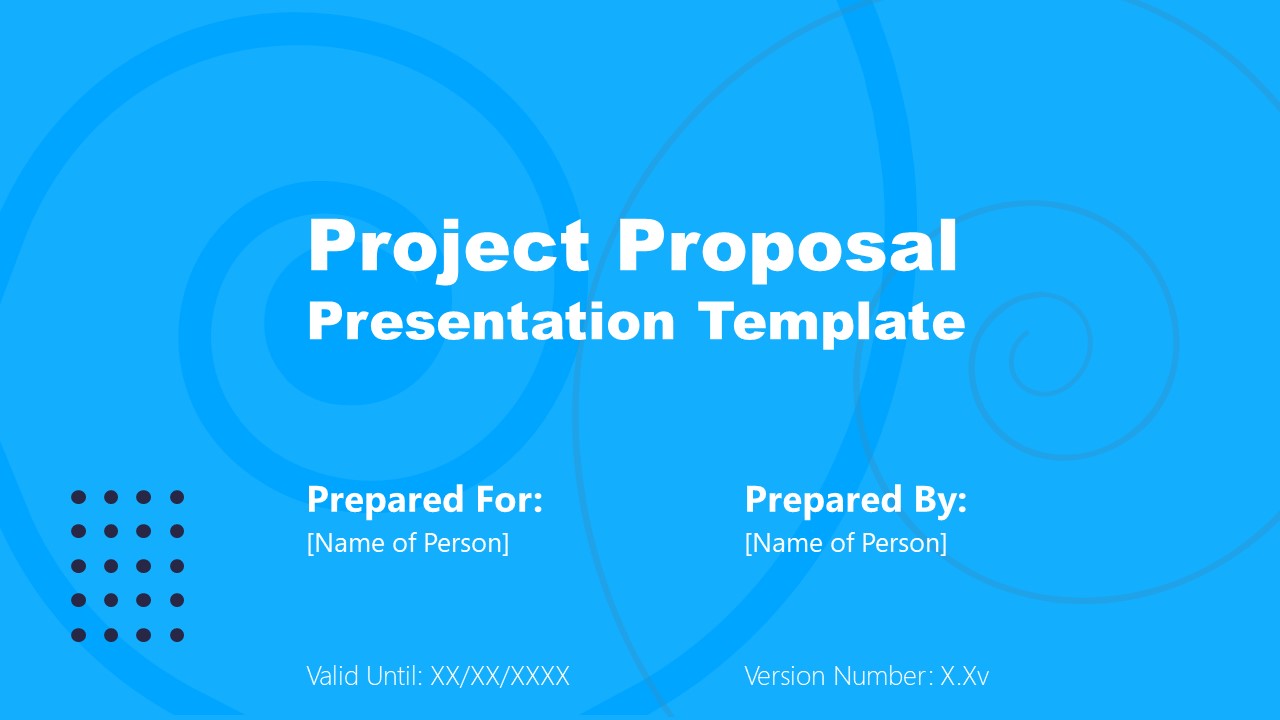 The Project Proposal PowerPoint Template is a professional presentation designed to explain your project to an executive audience. It is created following Project Proposals best practices structures. Ideal for corporate planning activities where initiatives need to be presented ; the Project Proposal PowerPoint Template outlines a structure ready to persuade your audience.
This project status PowerPoint template includes several useful layouts for project proposal presentations. For example:
Project proposal cover slide
Table of Contents slide
Definition of the problem slide
A data table to present the Problem and Needs
Slides to present the Solution
Goals & Benefits slides
Project deliverables table
Project Management slide
Table to present the Project Budget
An editable project timeline for the proposal
Conclusions slide
Thank you slide
With this 100% editable work plan template , project managers and planners can create compelling project proposal presentations in PowerPoint, as a PDF or even using Google Slides to present their proposals to clients and stakeholders.
You must be logged in to download this file.
Favorite Add to Collection
Details (15 slides)

Supported Versions:
Subscribe today and get immediate access to download our PowerPoint templates.
Related PowerPoint Templates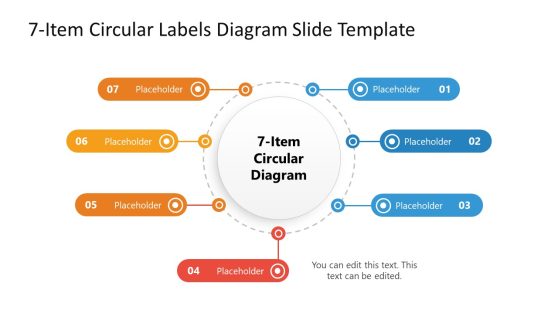 7-Item Circular Labels Diagram PowerPoint Template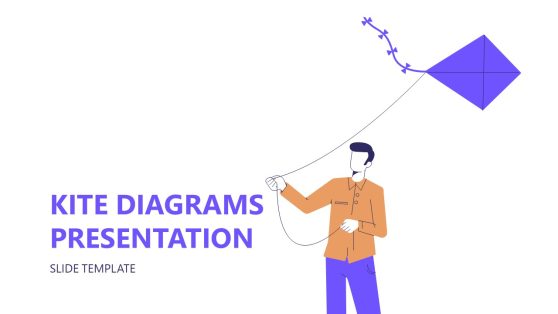 Kite Diagrams Presentation Template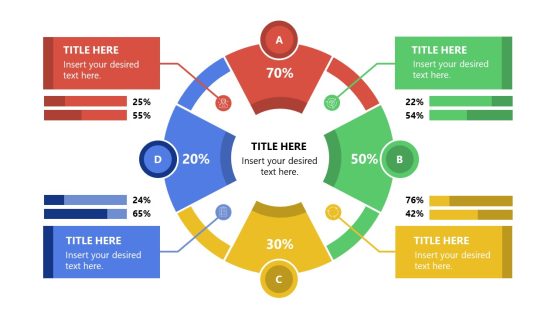 4-Step Diagram PowerPoint Template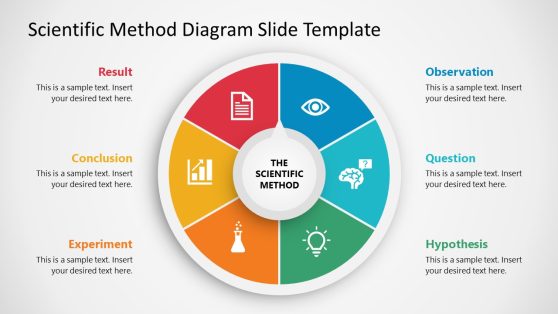 Scientific Method Diagram PowerPoint Template
Proposal PowerPoint Templates and Google Slides Themes
Present a sales pitch, introduce new products and services, or apply for your next opportunity with a professionally designed proposal presentation template you can customize from our impressive slide templates…
Explore Free Proposal Presentation Templates
Elegant Minimal White and Gold Project Proposal
Designed for marketing professionals seeking a contemporary touch, this elegant, modern template adds luxury to your business proposition. Primarily in... Read more
Luxury Consulting Tool Presentation
Immerse your audience in luxury with our elegant Powerpoint and Google Slides templates, perfect for marketing and business-related presentations. Our... Read more
Illustrated Go Caroling Day!
Experience the joy of the holiday season with our vibrant Powerpoint and Google Slides templates. Ideal for marketing professionals and... Read more
Illustrated Ugly Sweater Party
Unleash a festive vibe with this playful, illustrated PowerPoint template ideal for your marketing needs or educational purposes. Hosting a... Read more
Watercolor Christmas Markets Project Proposal
Celebrate the merry season with our Google Slides and Powerpoint templates designed for marketing professionals. Decked in illustrations with the... Read more
Geometric Orthodox Christmas Day Minitheme
Get ready to impress your marketing audience with our geometric, minimalist Christmas PowerPoint and Google Slides templates. Highlight your data... Read more
Creative Nochebuena: Spanish Christmas Eve Presentation
Engage your marketing team or educate students this festive season with our playful and creative 'Doodle' themed Powerpoint template. Perfect... Read more
Modern 3D All About Christmas Eve for Kids
Immerse your audience in the festive spirit using our 3D designed Christmas-themed Powerpoint template. Perfect for holiday campaigns or school... Read more
Minimal True Crime Studies for College
For all you Marketing and Educational professionals out there, our "Intrigue and Mystery Powerpoint and Google Slides templates" would be... Read more
Gothic Horror Movie Pitch Deck
Let your movie project snare the spotlight! This minimalistic, yet spine-chilling Powerpoint and Google Slides template is perfect for those... Read more
Photo-Centric Table Read Meeting
Immerse yourself in the cinematic world with our red and black Indie Film Marketing Tool. Ideal for educators and marketers... Read more
Cute Aesthetic K-Drama Pitch Deck
Colorful, quirky, and engaging, these templates are specifically designed for marketing teams and educators looking for a unique, aesthetic approach... Read more
Simple Film Production Meeting Agenda
For those in the marketing industry who value a clean, minimalistic design, our Powerpoint and Google Slides templates are just... Read more
Retro Online Tech Shop Company Profile
Revitalize your business profiles with our trendy Memphis style PowerPoint and Google Slide Templates. Draped in vibrant shades of orange,... Read more
Geometric Creative Portfolio
Showcase your talent and creativity with the Memphis Style, Geometric, Abstract and Playful Powerpoint and Google Slides templates. Whether you're... Read more
Professional designs for your presentations
SlidesCarnival templates have all the elements you need to effectively communicate your message and impress your audience.
Suitable for PowerPoint and Google Slides
Download your presentation as a PowerPoint template or use it online as a Google Slides theme. 100% free, no registration or download limits.
Google Slides
Editor's Choice
All Templates
Frequently Asked Questions
Google Slides Help
PowerPoint help
Who makes SlidesCarnival?
Home Collections Strategy / Business Plan Project Free Project Proposal PowerPoint Template
Free - Free Project Proposal PowerPoint Template and Google Slides
Project proposal
Proposition
Project plan
Google Slides
Attractive Project Proposal PowerPoint Template
Free Project Proposal PowerPoint Template is a creative template that can make your presentation look attractive. The template is free of cost and can be edited and downloaded quickly. The template is given with six nodes that you can add with text. The template is given with small icons representing the topic you are explaining. The template is given with multiple colors that are vibrantly added. The project proposals can be given using this template to understand the topic clearly. This template can share new ideas and business proposals and hike up business using this creative template. Since this template is fully customized, it can be edited and added with details of the topic presented. The template can make your presentation look attractive using user-friendly features. Make sure to download this creative template and make your presentation successful. Download now and gain the audience's attention.
Features of the Template:
Well-crafted template with instant download facility.
100 % customizable slides and easy to edit.
Slides are available in different nodes & colors.
The slide has 4:3 and 16:9 layouts.
Creative design with text area.
Eight nodes with a fantastic design.
250+ Templates
1218+ Templates
787+ Templates
Team / Teamwork
284+ Templates
Strategy / Business Plan
5889+ Templates
116+ Templates
389+ Templates
278+ Templates
424+ Templates
80+ Templates
You May Also Like These PowerPoint Templates
Google Slides Presentation Design
Pitch Deck Design
Powerpoint Redesign
Other Design Services

Business Slides
Guide & How to's
How to make presentation for project proposal
To create a project proposal presentation, you need to elaborate your project proposal first. Proposing an idea of sales increase or company development direction to your management or CEO is similar to pitching your startup. If you have some product or technology to present to a specific investor, you need to know how to make a presentation for a project proposal.
One way is to contact a professional presentation agency that will design and put your content into an attractive shape. Another way is to read our article and highlight valuable points to incorporate in your presentation.
Your presentation slides must include information about:
Problem description;
Path to take;
Objectives and Goals;
Your team preferences;
Your project's worth;
Start and end dates.
Project proposal sections to include in the initial document:
Executive summary;
Project background;
Solutions and approach;
Financial information;
Additional documents;
Conclusion.
If you wonder what to say at a project proposal conclusion presentation, read the next section with tips to nail your piece of art.
Tips on Giving Project Proposal Presentation PPT
No matter what kind of presentation you do, you want to impress or impact the audience. Consider these recommendations if you wonder how to make a project proposal PowerPoint presentation:
1. Know Your Audience
Who is your audience? What industry do they work in? What positions do they generally hold? Your audience will expect to find out more about the internal and external peculiarities of the project. Make sure you have these slides and information with associated objectives, requirements, risks, constraints, etc.
2. Use Structure to Build on Ideas
Your content cannot be tossed around randomly. Each preceding slide must explain the current one, and every next slide must expand the previous one logically. No sense – no understanding – no approval – no funding – no sales – no success. If you dislike this chain, make sure each presentation section builds on the one before it.
3. Use Visuals
Charts, graphs, and infographics communicate the profitability and feasibility of your project proposal at best. The majority of people are visual learners, so neglecting this approach is decreasing the impact you could cause. Besides, choose a design for the project proposal presentation. If you lack proficiency, we recommend contacting pitch deck services to have a top-notch design.
4. More Repetition – More Recognition
The first checkpoint is: do you understand what you are talking about? If not, your audience will neither. Keeping up the presentation flow is only possible when you realize your topic from all sides. Moreover, repetition is useful for your audience as well: encourage people to remember key points.
5. Give a Brief Rundown
What is it that you wanted to tell? Give a brief rundown of key points, move to the presentation body, tell in detail what was highlighted in the beginning, and go to the end again. It reinforces the main points and creates a complete picture in mind. Some people may forget the introduction if the presentation is long, so help them to reminisce all important statements.
In summary, the project proposal is an important document for relationships between you, your company, or team, and stakeholders like investors. Project proposal presentation is your best choice to be short, informative, and professional. Such an attractive overview of your project will bring more engaged outside contributors and their positive feedback.
Presenting techniques
50 tips on how to improve PowerPoint presentations in 2022-2023 [Updated]
Keynote VS PowerPoint
Types of presentations
Present financial information visually in PowerPoint to drive results

Top strategies and tips for creating awesome marketing presentations

The ultimate guide to creating an ideal elevator pitch presentation in 2023

Introduce a new product idea in a presentation