How To Write a Manager Performance Review? (with Examples)
By Status.net Editorial Team on December 28, 2022 — 12 minutes to read
How to write a performance review for a manager or supervisor? Part 1
What to write in a performance review for a manager? Part 2
Examples of positive feedback for a manager Part 3
Examples of negative feedback for a manager Part 4
What is Manager Performance Review Feedback?
Manager performance review feedback is a tool that can be used to assess the effectiveness of a manager in their role. Performance review process typically involves providing detailed feedback on a manager's performance, including their strengths and weaknesses. The appraisal process typically begins with a comprehensive evaluation of each manager's current performance level, followed by feedback from both their direct supervisor and other team members. This feedback can then be used to create actionable steps for improving performance, as well as to recognize areas of excellence.
If you're a manager, check out these articles: How to Give Performance Feedback? Techniques and Examples (Positive, Negative, STAR Feedback) and 2000+ Performance Review Phrases: The Complete List
For employees writing a performance review for their managers, the article below is tailored to provide practical advice and examples. These performance review examples can also be used to provide managers with tools for self evaluation and serve as a guidance for managers and supervisors in developing their own goals and objectives.
How to write a performance review for a manager or supervisor?
When writing a performance review for a manager or a supervisor, it is important to focus on specific examples of their performance and provide constructive feedback. It can be helpful to have a list of performance review phrases and examples to draw from when providing feedback. This can help ensure that the review is clear and thorough, and will allow the manager to understand how their job performance is seen by others.
Here are a few tips:
1. Be objective and tactful. 2. You can use specific examples of behavior to reflect the manager's contributions and achievements.
"Michael has made significant contributions to our team, and his leadership and strategic thinking have been instrumental in driving our team's success.  One example of our Michael's contributions is his ability to foster a culture of collaboration and teamwork. He encourages open communication and ensures that everyone has a voice in decision-making. This has led to increased trust and mutual respect among team members, resulting in higher levels of productivity and engagement.
Another example of our Michael's achievements is his ability to adapt to changing circumstances and prioritize effectively. He has successfully navigated through challenging situations and has remained focused on our team's goals. For instance, when faced with unexpected budget cuts, he was able to identify areas where we could reduce costs without compromising our quality of work.
Michael's leadership has also been instrumental in developing and implementing new initiatives that have had a positive impact on our team and organization. For example, he spearheaded the implementation of a new project management system that has improved our team's efficiency and effectiveness. He also initiated a mentorship program that has provided valuable opportunities for professional development and growth.
Michael's strategic thinking and commitment to excellence have been instrumental in driving our success. We are fortunate to have him on our team and look forward to his continued leadership and guidance in the years to come."
"John has been an exceptional leader who has consistently demonstrated a strong work ethic and a commitment to excellence. His leadership style is characterized by his ability to inspire and motivate his team to perform at their best. John has also implemented several initiatives to improve the team's productivity, such as implementing new software tools to streamline workflows and creating a more efficient scheduling system.
John is always willing to listen to feedback and takes a collaborative approach to problem-solving, which has helped to foster a positive and productive work environment.
One of John's most significant contributions has been his ability to lead his team through a difficult period of change. When the company underwent a major restructuring, John was able to navigate the changes with grace and professionalism, ensuring that our team remained focused and motivated throughout the transition.
Overall, John has been an outstanding manager who has made significant contributions to the success of our organization. His leadership, communication skills, and ability to inspire the team have been instrumental in achieving our goals and objectives. We are fortunate to have him on our team."
Example 3, with  suggestions for improvement :
"As a manager, Sarah has consistently demonstrated strong leadership skills and a commitment to achieving results. She leads by example, setting high standards for herself and her team. One example of this is when she took the initiative to streamline the team's workflow, resulting in a significant increase in productivity.
However, there is an area where Sarah could improve. During a team meeting, she made a comment that was perceived as dismissive by one of her team members. This behavior caused tension and could have been avoided if Sarah had taken the time to listen to the team member's perspective and respond with empathy.
Overall, Sarah is a highly effective manager who inspires her team to perform at their best. Her commitment to achieving results and willingness to lead by example are commendable. By continuing to work on her interpersonal skills and being mindful of how her words and actions impact others, Sarah has the potential to become an even more effective leader in the future."
See also: 169 Leadership Performance Review Examples for Management Style, Planning, Supervision
What to write in a performance review for a manager?
Discuss strengths, identify areas of improvement.
To craft your performance review, think about your manager's strengths and weaknesses, and consider providing constructive feedback for the following competencies:
Leadership skills
Mentorship skills.
Mentorship skills and willingness to help are essential components of successful management. A good manager is not only responsible for the performance of their team, but also for nurturing and developing employees through effective mentorship.
Effective mentors will take the time to listen and understand the perspectives of their coworkers before offering advice. Successful mentors will work with individuals one-on-one so that each person receives personalized attention and feedback tailored specifically towards their needs.
Goal setting skills
Collaboration and teamwork.
Other important competencies for a manager are: problem solving, innovation, punctuality, attitude, communication skills in the workplace; creativity as well as the ability to seek different perspectives and creative solutions from their colleagues; innovation (willingness to experiment to drive results), time management skills.
What are some examples of positive and negative feedback for managers?
Examples of positive feedback for a manager:.
✓ He is a good manager and he leads his team to perform their assignments well.
✓ We are impressed with his willingness to give instructions.
✓ His attitude is an asset to his management skills. He continually builds people up. He deals with difficult situations with incredible posture, and focuses on the positives.
✓ He demonstrates good organizational and planning skills.
✓ He successfully organizes and gives direction, guidance and feedback to his subordinates and colleagues.
✓ He creates an atmosphere in which creativity and innovation is both rewarded and encouraged.
✓ He is a servant-leader, who is always willing to help his team.
✓ He gives structure, feedback and direction to his team.
✓ He consistently recognizes his team for a job well done.
✓ He actively listens to his team's feedback and comments.
✓ He takes responsibility for the performance of his staff members. He ensures the achievement of the goals as planned.
✓ He creates a culture of dialogue.
✓ He is willing to help his staff find suitable training sessions.
✓ He encourages his colleagues at work. He easily builds an atmosphere of trust within his team.
✓ His positive attitude in his management role is his most important and effective skill. He is cooperative with others and tries to connect everybody together. He focuses on the positives when solving problems.
✓ He establishes workable, prioritized, and highly effective problem-solving plans for each problem.
✓ He has the ability to manage his time and his team's time well.
✓One of his strengths is his ability to design achievable goals. He ensures those goals are all met on time.
✓ He knows how to keep his staff focused on a plan. He assigns suitable duties to each of them.
✓ He sets concrete and measurable goals. (Option: He sets clear and measurable performance expectations.)
✓ He consistently shares feedback with his staff regarding their progress.
✓ He constantly pursues opportunities for growth and learning.
✓ He is a flexible manager and always tries to understand and respect his employees' situations. He creates a positive working environment.
✓ His willingness to assist team mates in completing their tasks demonstrates his sense of responsibility.
✓ He is calm under pressure.
✓ He is very punctual and values the time of her colleagues and business partners. He has never been late to business meetings.
✓ He is able to work out multiple alternative solutions and determine the most suitable choice.
✓ He is objective in considering facts or situations.
✓ He is decisive in difficult situations.
✓ He is skilled at analyzing any situation and working out a solution.
✓ He consistently updates colleagues on what is going on within the company.
✓ He is loyal and trustworthy.
✓ He is highly principled. He is a good manager who treats all employees equally, regardless of gender, age or any other factor.
✓ He has the ability to resolve disputes with clients and colleagues peacefully.
✓ He shares his job knowledge well with his peers.
✓ He creates an exciting atmosphere for his team: one in which new ideas are rewarded and encouraged.
More examples of positive feedback (scroll down to the "Meets or Exceeds Expectations" part):
169 Leadership Performance Review Examples for Management Style, Planning, Supervision
100+ Performance Evaluation Comments for Attitude, Training Ability, Critical Thinking
150 Performance Appraisal Phrases (Teamwork, Technical Skills, Time Management)
142 Employee Performance Evaluation Examples (Initiative, Flexibility, Proactiveness, Goal-Setting)
174 Performance Feedback Examples (Reliability, Integrity, Problem Solving)
242 Performance Appraisal Examples (Creativity, Accountability, Customer Satisfaction)
300+ Performance Review Phrases for Quality of Work, Adaptability, Communication
Examples of negative feedback for a manager:
Constructive criticism is an important element of performance reviews because it helps managers to grow and develop their skills. It encourages managers to think critically about their work and how to improve it, as well as it can be used to set goals for improvement. Sometimes constructive criticism also allows for open dialogue between the supervisor and employee, which can lead to positive outcomes for both parties. Whenever possible, provide context by listing specific examples.
✗ He confuses the employees through different directions and guidance.
✗ He disregards company policies and tends to work by himself.
✗ He rarely shows appreciation for good performance.
✗ He fails to explain procedures to his subordinates clearly.
✗ He finds it difficult to delegate tasks which makes the team's achievements entirely reliant on him.
✗ He fails to meet schedules.
✗ He is a decent task manager, but falls short when it comes to setting a vision.
✗ He has a tendency to play favorites and not treat all employees fairly.
✗ His employees consistently complain of unreasonable expectations.
✗ He does not understand how to set team goals and manage his team to achieve them. He seems to always be in survival mode without focusing on the goals necessary to move his team forward.
✗ He fails to resolve problems in a timely manner.
✗ He is ineffective at setting achievable goals.
✗ He has a tendency to trigger problems between his coworkers.
✗ His demeanor can be unapproachable and this negatively impacts the morale of his team.
✗ He does not handle stressful situations well.
✗ He rarely thoroughly thinks decisions through.
✗ He appears to be a rigid manager, but if he thought in a more flexible way, it would do him well. (Provide specific examples.)
✗ He is inconsistent in defining goals and objectives.
✗ He demands reliability from others, but not from himself.
✗ He struggles to communicate when deadlines will be missed.
✗ He disappoints employees who depend on him. (List specific examples.)
✗ He refuses to delegate to others. He attempts to do all the work by himself.
✗ He is unwilling to accept responsibility for missed goals.
✗ He doesn't always communicate the right information to his staff to ensure they are successful with their tasks.
✗ He is too hesitant to make a decision.
✗ He makes promises that he doesn't keep.
✗ He applies overly complex and impractical approaches to solving problems.
✗ He struggles to work out a solution to any difficult problem.
✗ He easily loses focus when facing a complex situation.
More examples of negative feedback (scroll down to the "Below Expectations" part):
See also:  Leadership Feedback Examples (Strengths & Areas of Improvement)
Job Knowledge Performance Review Phrases (Examples)
How to Write an Effective Performance Review (Essential Steps)
How to Write an Employee Evaluation [Examples]
200+ Performance Review Phrases for Professionalism, Collaboration, Punctuality
100 Performance Review Phrases for Job Knowledge, Judgment, Listening Skills
Manager Performance Review: A 5-Step Guide and Examples
Managers are among the most critical assets of any organization. They are responsible for encouraging employees, mobilizing their talent, and looking after productivity. They are typically responsible for final target achievement. A good manager will ensure the timely delivery of tasks and create a healthy working environment. Conversely, non-performing managers will negatively impact team target achievements and overall morale.
That's why a manager's performance review is such an important part of your workforce management plan. It seeks to identify the right performance goals for managers, evaluate and acknowledge their contributions and achievements, and further improve their capabilities.
Why You Need to Reimagine the Manager Performance Evaluation Process
Research suggests that a company's managers require special attention when formulating a performance management Opens a new window framework. Here's why (insights from TalentLMS's survey Opens a new window of 500 respondents have major implications for companies):
More than 1 out of 3 employees turn to their manager when they feel overwhelmed .
51% of managers said that they were happier before they became managers , and 62% agree that a sense of "isolation" set in after they were promoted. There is a clear need for regular feedback to engage managers and ensure interconnectedness for this workforce group.
Only 41% of managers said that they have received role-specific training in the past month . By assigning clear performance goals for managers, which have corresponding learning key performance indicators Opens a new window , companies can help managers become more agile and adapt to the requirements of their dynamic job roles.
5 Steps for Effective Manager Performance Evaluation
The staid annual review cycle, where employees go through appraisals once in a year and the manager is evaluated based on how their teams perform, is no longer enough. Instead, companies should consider a five-step journey that involves a broad range of stakeholders, to gain a 360-degree view of manager performance.
By formulating a coherent and future-ready manager performance evaluation framework, you can strengthen these relationships and upskill managers where needed – enabling them to drive up productivity per-employee. This involves six key steps:
1. Continuous manager performance evaluation and management
Continuous performance evaluation and management implies that managers receive periodic feedback on their work rather than just once or twice in an annual or bi-annual review. They can act on the feedback and immediately course-correct without waiting for the appraisal season to come around, which might already be too late.
This doesn't mean we do not need annual review cycles. While continuous performance management focuses on the day-to-day performance of managers, annual meetings can be focused on discussing compensation and benefits based on overall performance and giving managers career growth opportunities.
2. Clearly define and quantify performance goals for managers
A common pitfall faced when setting performance goals for managers and evaluating manager performance is generic goal setting.
Let's say a company requires its managers to be "inspiring" and "calm." Words like these can be ambiguous and difficult to achieve via on-ground performance. Moreover, how can these traits be measured?
Instead, you can break down the word "inspiring" into attainable criteria – Does the manager encourage employees to take ownership? What is the rate and value of innovation witnessed in that particular team? Do employees agree that there is a purpose in their work?
Apart from making goals attainable, it is also a good idea to personalize goals for each manager's domain – this is particularly relevant for teams where productivity can be measured in quantifiable terms.
Let's take the simple example of a manufacturing plant, where one team is responsible for assembly and another for packaging. The manager of the assembly team can have a personalized performance goal of reduction in defect rate by X% in a quarter. The manager of the packaging team, meanwhile, could be assigned a performance goal of X items sent to shipping per quarter.
You can additionally personalize these goals based on past performance, targeting specific gaps detected and addressed via learning and development Opens a new window in the last quarter/year.
3. Collect data from self, peer, and team reviews
The data for evaluating manager performance cannot be one-dimensional. Managers interact with several stakeholders daily, including juniors, seniors, and peers. Also, a typical manager will have a cross-disciplinary impact, where their job involves regular communication with several teams/departments in your company.
That's why it is recommended to collect data from three channels (apart from the traditional manager feedback):
Self-review: Managers are given a self-review form, where they rate their performance based on the attainable and personalized criteria defined in the previous step.
Self-reviews are validated by feedback from other stakeholders – but this is a great opportunity to ask open-ended questions and discover performance highlights that might have gone unnoticed.
Peer-review: Team leaders in the same department, as well as managers from different business units, are invited to share their feedback.
This shines a light on the manager's interpersonal skills, their ability to coordinate between tasks, and their understanding of the shared company vision. Based on peer reviews, you can chart a career progression pathway for your managers, identifying the potential areas for lateral transfer.
Team member reviews: This is among the most critical elements of managers' performance evaluation. A manager's direct as well as indirect team members share their views on performance. Given that a manager's primary responsibility is team building and resource optimization, the opinion of those working under them matters hugely.
Data from these three sources can be combined with the ratings provided by the manager's manager before arriving at a performance improvement profile.
Learn More: How to Train New Employees: 5 Steps for Planning Opens a new window
4. Assign an action point for every performance goal that you set for managers
Each goal can have either a positive or negative outcome. In other words, managers may be rated either above or below average for a specific performance parameter. Both these outcomes should be linked to an action point for your manager's performance evaluation to be truly effective.
In the case of positive outcomes, you can suggest career growth and additional new responsibilities – for example, the manager of a software development team who obtains an impressive score in conflict resolution and problem-solving might have a future in Ops. You could even recommend that the manager becomes a mentor, guiding new recruits who join the company in similar roles.
On the other hand, if the manager scores well below the company average, it is time to recommend course-corrective measures.
An important note here: Goals for manager performance should be segmented as must-haves and nice-to-haves. An average score on a nice-to-have parameter can be deprioritized. However, managers must maintain a steady performance rate for must-have skills.
Domain expertise, teamwork, foresight, and responsiveness are some of the must-have performance goals for managers, regardless of industry or business unit.
5. Deploy learning and development (L&D) intervention
A rigorous performance review process is of no use if it doesn't lead to measurable improvements in the long run. This is why the final step in completing the evaluation process is learning and development (L&D). Here are some of the methods you can consider to upskill your managers and boost their performance:
Executive coaching: Executive coaching for managers is vital, as it equips them with the requisite soft skills needed to navigate a diverse and multilayered workforce. Interestingly, coaching doesn't have to be limited to C-minus or senior leaders – middle managers too can benefit from this approach.
Reverse mentorships: In a reverse mentorship, a manager is paired with a direct report to learn emerging skills and new perspectives. It can be invaluable in building empathy, as the manager gains a first-hand understanding of how their team members approach work and complete tasks. It also highlights latent challenges within a team, which the manager can address in the next performance evaluation cycle.
Minternships: This is primarily geared for managers who have displayed outstanding potential in an area beyond their immediate domain of expertise. They can shadow peers in other departments to pick up new skills and diversify their capabilities.
Finally, you can consistently monitor learning metrics to gauge how far the manager has progressed on their assigned performance improvement track.
Learn More: Top 8 Best Practices for Employee Cross-Training Opens a new window
Manager Performance Review Examples from Leading Companies
Review structures for managers vary widely from company to company. And most keep their approach strictly confidential to retain a competitive edge. Five top-performing companies present great examples of manager performance review approaches:
1. Facebook
Facebook analyzed Opens a new window approximately 10,000 employees to identify the most satisfied/engaged teams. This revealed common traits among Facebook's top-performing managers: caring about others, promoting growth, transparency, responsiveness, being helpful, recognition, and accountability. These could be among your core goals for manager performance.
Google asks employees to rate their managers on 11 parameters Opens a new window , ranging from "no micro-management" to technical expertise. The company also asks two open-ended questions: Which is the element that managers should a) keep doing and b) stop doing? If you're interested, this particular template for manager performance feedback is publicly available Opens a new window .
3. Starbucks
At Starbucks, managers and employees continually measure each other's performance via informal observation Opens a new window of day to day work. Managers receive 360-degree feedback from peers as well as junior executives. This tactic promotes transparency, ideal for small teams like those at each Starbucks outlet. Managers can act on feedback in real-time, improving performance incrementally.
4. McDonald's
McDonald's has a highly structured Opens a new window manager performance appraisal framework, with clearly defined goals such as knowledge of work, expense management, and safety. Each manager is rated either unsatisfactory, below expectations, meets expectations, exceeds expectations, or outstanding. McDonald's even explains what a positive review and a negative review implies.
At Netflix Opens a new window , both managers and employees follow an "honor system" where everyone is expected to act in Netflix's best interest. Managers are regularly trained and motivated so that they can build great teams. A key performance goal for managers at Netflix is ownership of culture – corporate policies and a casual, innovation-friendly startup culture shouldn't be at odds with each other.
Learn More: What Is Employee Appreciation? Definition, Strategies, Ideas, and Technology Platforms Opens a new window
There's no Single Right Way of Conducting a Manager Performance Review
As these manager performance review examples suggest, there is no single "right" way of doing it. Your goals, measurement framework, and action plan will depend on the nature of your business, the culture you promote, and the baseline set by managers in historical performance review cycles.
However, the six-step framework we suggested can be an effective launchpad, even as you tweak specific elements and customize your managers' journey. Ultimately, it's all about making your managers feel valued and motivated (as opposed to mere drivers of the on-ground workforce and giving them the requisite tools and opportunities to maximize their potential.
What is your approach to evaluating manager performance? Tell us on LinkedIn Opens a new window , Twitter Opens a new window , or Facebook Opens a new window . We'd love to hear more about your strategy!
Share This Article:
Technical Writer
Recommended Reads
Transforming Performance Management with Generative AI
Embracing Candy Crush: Boosting Performance and Well-being
The Red Queen Effect in HR & People Technology
Is Your Performance Management Tech Limiting Your Outcomes?
Key Reasons for Implementing Kubernetes Observability
How To Stop Performance Punishment In Its Tracks
SUGGESTED TOPICS
The Magazine
Newsletters
Managing Yourself
Managing Teams
Work-life Balance
The Big Idea
Data & Visuals
Reading Lists
Case Selections
HBR Learning
Topic Feeds
Account Settings
Email Preferences
How to Conduct a Great Performance Review
What to do before, during, and after the meeting.
The purpose of performance reviews is two-fold: an accurate and actionable evaluation of performance, and then development of that person's skills in line with job tasks. For recipients, feedback has intrinsic and extrinsic value. Across fields, research shows that people become high performers by identifying specific areas where they need to improve and then practicing those skills with performance feedback.
Dissatisfaction with performance appraisals is pervasive. They are seen as time-consuming, demotivating, inaccurate, biased, and unfair. A McKinsey survey indicates most CEOs don't find the appraisal process in their companies helps to identify top performers, while over half of employees think their managers don't get the performance review right. A Gallup study is more negative: Just one in five employees agreed that their company's performance practices motivated them.
Frank V. Cespedes is a senior lecturer at Harvard Business School and the author of Sales Management That Works: How to Sell in a World That Never Stops Changing (Harvard Business Review Press, 2021).
Partner Center
Toggle High Contrast
Toggle Grayscale
Toggle Font size
How Do You Write a Manager Performance Review?
By INTOO Staff Writer
Career Development
When managers perform well, it helps a company to thrive. The opposite is also true; underperforming managers can create an array of problems for companies that thwart the business from operating at full capacity and progressing steadily towards higher levels of success. 
Because manager performance is so crucial for overall company success, it is vital for companies to review their managers' performance and provide feedback at regular intervals. However, despite the importance of manager reviews, many business leaders do not know how to write effective manager performance reviews. 
In this article, we will explain everything you need to know to write great manager reviews.
What Is the Purpose of Conducting a Manager Performance Review?
The purpose of conducting manager performance reviews is to provide the managers at your company with meaningful feedback that can help them to better understand what they are doing right and what they need to improve. 
When managers have a better understanding of these areas, it can be easier for them to focus on what they need to do in order to get better at their jobs and grow as a leader . 
Many employees actually would like to have more feedback at their jobs. In fact, roughly 65% of employees report having this view. 
Managers learning to be better at their jobs is not just a win for them, it is also a win for your whole company, because better managers equal a better and more efficient company. 
Why You Should Approach a Manager's Performance Review Differently
Writing a manager's performance review is different than writing a performance review for a general employee. This is because managers carry more responsibility within the organization and usually perform a wider range of tasks when leadership is factored in. Managers need to have skills associated with delegating work, training and supporting employees, and ensuring their teams work effectively together. Also, the performance of the manager's direct reports is partially reflective of the manager himself or herself. 
So, when you write a manager's performance review, you have to consider a wide range of variables and skills, both soft and hard, including leadership and organizational capabilities, and managerial style. As a result, you should approach a manager's performance review with these particular considerations in mind. 
5 Steps to Effectively Evaluate a Manager's Performance
1. discuss outcomes that have been observed.
In this part of your manager performance review, you should detail the exact outcomes that the manager affected. For example, if you are writing a performance review for a sales manager, you might explain how it has been observed that the sales manager's team generated $5 million dollars in sales. 
You should include any statistics or data that is relevant to the manager's performance. This can include data from peer and self-reviews. Including this information will help to give the manager an understanding of the results he or she achieved during the review period. You can also include any other information that you have observed about the manager's behavior or handling of various tasks in this section. 
2. Explain how the manager's performance has met or not met goals or expectations 
Once you have written about and explained all of the data and your own observations regarding the manager's performance, the next step is to describe in detail how the performance has met or not met expectations. For example, if time management is a concern, you may want to detail how a project that was supposed to be finished by April 20th was delayed until May 2nd and the impact this had on the organization. 
Conversely, if a manager has been meeting all expectations, then you should highlight this information as well. Keep the tone of your writing professional and respectful. 
3. Be direct and specific 
When you are writing your performance review, you should try to be direct and very specific. Get to the point and don't be vague, even if you know that the manager might not particularly like what you write. You can also use "I" statements so that you are demonstrating accountability for your review. For example, you can say, "I noticed that you were late for work 12 times this quarter." 
Being direct and specific prevents you from providing feedback that is misunderstood. It also prevents your managers from thinking that if they make mistakes or don't live up to expectations that it will go unnoticed. 
4. Try to remain objective and avoid being biased 
There are a number of ways a person could accidentally write a manager performance review tinged with unconscious bias. For example, a reviewer may tend to view managers who are similar to him or her in terms of personality, height, age, etc. more favorably. A reviewer may also give too much weight to a manager's recent performance and thus neglect to focus on the manager's performance throughout the entire length of the review period. 
You should always strive to be as objective and fair as possible. This also means reviewing the manager's performance based on the requirements and expectations of the job as opposed to how he or she compares to the performance of another manager, such as a top performer. 
5. Provide recommendations for steps the manager can take to improve performance
In your manager performance reviews, it is important not just to tell managers what they might be doing right or wrong. It is also important to be constructive with feedback about what they need to do to reach a higher level of performance or to set themselves up for advancement within your organization. 
If the manager is making critical mistakes in a specific area, provide instructions for how he or she can avoid making these mistakes. If a manager is performing well in a certain area, give him or her praise and encouragement to keep performing these tasks well. You can also give him or her recommendations for additional things he or she can do to boost their team's morale and performance.
Examples of Positive Feedback for Managers
Here are examples of positive feedback for manager reviews. 
"I noticed that you met your sales goal of 10,000 units for the quarter. Well done!" 
"Through the peer reviews I read, it has become clear to me that your peers think you are doing a great job." 
"Not only were you able to prevent the project from going over budget, which is excellent, but your team completed the project well ahead of schedule. You exceeded expectations in both areas." 
"I have witnessed many interactions that you have had with the employees who report to you and I noticed that your communication skills are exceptional. Keep up the good work!" 
"There were 18 percent fewer customer complaints for your department this year. Well done." 
Examples of Negative Feedback for Managers
Here are some examples of negative feedback for managers. 
"I noticed that you fell short of your sales quota by 300 units."
"We have received 3 complaints from the employees who report to you that you have an 'overly aggressive' managerial style." 
"I noticed that there were 3 statistical errors in your presentation to our clients. We always strive for zero statistical errors in presentations. So, this is an area that needs to be improved." 
"I saw that you were regularly late to work last month. It is important to set a good example for your team by being on time." 
"Unfortunately, your department failed to meet its production quota under your leadership. Here are three steps I would recommend in order to fix this for next year…"  
Conclusion  
Writing manager reviews might not be the most comfortable or thrilling part of your job. However, in order for managers to improve at their jobs, they need to hear meaningful and constructive feedback from their supervisors. Companies that provide consistent feedback also have turnover rates for employees that are lower compared to companies that do not.
After reading this article, you should have a much better understanding of how to write manager performance reviews that will make an impact in a respectful and professional way.
In every stage of the employee lifecycle, INTOO helps employers protect their brand through effective candidate experience, career development, and outplacement services. Contact us to learn how we can make a difference for you and your employees.
INTOO staff writers come from diverse backgrounds and have extensive experience writing about topics that matter to the HR and business communities, including outplacement, layoffs, career development, internal mobility, candidate experience, succession planning, talent acquisition, and more.
Learn how to effectively build and transition your workforce.
Why Should You Get Your Employees a Thanksgiving Gift November 16, 2023
We use essential cookies to make Venngage work. By clicking "Accept All Cookies", you agree to the storing of cookies on your device to enhance site navigation, analyze site usage, and assist in our marketing efforts.
Manage Cookies
Cookies and similar technologies collect certain information about how you're using our website. Some of them are essential, and without them you wouldn't be able to use Venngage. But others are optional, and you get to choose whether we use them or not.
Strictly Necessary Cookies
These cookies are always on, as they're essential for making Venngage work, and making it safe. Without these cookies, services you've asked for can't be provided.
Show cookie providers
Functionality Cookies
These cookies help us provide enhanced functionality and personalisation, and remember your settings. They may be set by us or by third party providers.
Performance Cookies
These cookies help us analyze how many people are using Venngage, where they come from and how they're using it. If you opt out of these cookies, we can't get feedback to make Venngage better for you and all our users.
Targeting Cookies
These cookies are set by our advertising partners to track your activity and show you relevant Venngage ads on other sites as you browse the internet.
Google Tag Manager
Infographics
Graphic Design
Graphs and Charts
Data Visualization
Human Resources
Training and Development
Beginner Guides
Blog Human Resources
21 Engaging Performance Review Examples [+ Tips From an HR Manager]
By Victoria Clarke , Oct 12, 2023
Performance review season can be a daunting period for both management and employees.
One-sided conversations, mixed messages and wordy documents leave both parties feeling like they have the same, stressful conversation each time.
But if you take the right approach, quarterly or annual performance reviews are an awesome opportunity to reinforce solid habits, redirect poor traits and drive professional growth for your employees.
In this post, I'll give you tips from my own experience as an HR manager to make the performance review process a lot more painless, plus performance review examples you can customize now.
Performance review examples and advice:
What is a performance review, performance review examples and templates, performance review examples for managers, performance review examples for employees, self performance review examples.
Quarterly performance review examples
Annual performance review examples
Simple performance review examples
Useful performance review phrases
What's the purpose of a performance review?
How to write a performance review
A performance review is a regulated assessment in which managers evaluate an employee's work performance to identify their strengths and weaknesses, offer feedback and assist with goal setting.
The frequency and depth of the review process may vary by company, based on company size and goals of the evaluations. It could be annually:
Or quarterly, to name a few:
Watch this quick, 14-minute video for performance review tips, templates and best practices:
This quarterly performance review example has sections for both achievements and areas of improvement. It also has a section for core values, as this must be a key performance indicator at this company. Different companies will have different measuring sticks for success.
Q: Can I customize the performance review templates in this post?
A: Yes, you can! All the templates are easy to edit. Some templates are free, some are paid.
Click any template and you'll be asked to sign up for free. You'll enter our online editor. Edit the text, apply your brand colors, add pages, upload your logo and more. Share a link for free.
Upgrade to our Plan for Professionals to download in PDF or PowerPoint format and access premium features and templates, such as real-time team collaboration and one-click branding.
To conduct an effective performance review, it's important to deliver a positive and solution-focused message. This will be less discouraging to the employee.
This performance review example shows how you can offer constructive feedback, while also praising the employee's efforts. The majority of the sections focus on the employees' achievements and strengths.
Suggested areas of improvement are positioned in the middle, letting managers cushion criticism with praise.
This appraisal example shows how managers can give constructive feedback to their employees by giving them clear direction on what things to keep doing and what actions to take in future.
While Felicia did not meet her goal, her manager acknowledges that the goal was set deliberately high and that 74 percent of the goal still has significant impact.
This employee review form also points to specific positive behavior, such as self-education, teamwork and a strong work ethic.
There are also specific recommendations for improvement, such as putting together a plan to get more press mentions and scaling her experiments.
Another way to do a performance review, or kick off the process, is to use a quadrant. Both the employee and manager can plot where they think the former falls on certain key values and build out discussion points from there.
You can change "get it done/get it right" in the employee review template below to "uphold core values/contribute to company culture" for example.
Performance reviews are a crucial part of effective management, offering an opportunity to provide constructive feedback and set the stage for future growth.
To conduct a successful performance review as a manager, preparation is essential. Collect and review performance data well in advance, considering both quantitative metrics and qualitative observations.
Make sure to prioritize clear and open communication. Create a comfortable and respectful environment for the discussion, allowing the employee to share their perspective and concerns.
Offering specific examples of both strengths and areas for improvement is critical, as vague feedback can lead to misunderstandings.
Additionally, focus on setting SMART (Specific, Measurable, Achievable, Relevant, and Time-bound) goals for the future, collaboratively establishing an action plan that aligns with the company's objectives and the employee's career aspirations.
Finally, follow up on the action plan throughout the year, providing ongoing support and feedback to ensure continuous improvement. Consistent and well-structured performance reviews contribute to employee development, job satisfaction, and overall team success.
Performance reviews for new employees are critical in setting the tone for their growth and integration into the organization.
For new employees especially, they may be nervous or unsure of what to expect for their first performance review. That's why, it's important for managers to create a welcoming and comfortable environment.
Start by acknowledging their achievements and progress since joining the company. Recognizing their early contributions can boost their confidence and motivation.
Additionally, focus on clear communication. Outline expectations and performance standards specific to their role. New employees should leave the review with a clear understanding of their job responsibilities and how their work aligns with the company's goals.
It's also crucial to discuss their career development. New employees often seek opportunities for advancement and growth. Use the review to explore their long-term goals within the company, and explain how their role fits into the larger career path.
Finally, emphasize ongoing support and mentorship. New employees benefit from regular check-ins and guidance to help them acclimate and succeed in their roles.
In a self-performance review, employees assess themselves using the same rubric as their managers would and submit them to HR and/or their manager prior to their official review meeting.
The benefits of doing self-assessments have made them a common part of the employee review throughout many companies.
Self-assessments are an encouraging opportunity for employees to share their thoughts about their job, goals, desired responsibilities and aspects of either their role or environment that they may be struggling with.
Set employees up for success in the self-assessment process by giving them a robust employee evaluation form with thoughtful questions.
Annual self-evaluation employee review template
This first example is perfect for a thorough annual review. The targeted questions prompt the employee to reflect on their achievements and shortcomings, while also rating themselves on specific skill sets required for their job.
The above employee self-assessment example allows for multiple sign-offs, plus a section to list colleagues who can back up the employee's statements.
Yearly performance self-evaluation templates
A yearly performance self-evaluation isn't just a great chance for employees to assess their past performance.
It's also a way for employees to plan for their professional future as they can see where their strengths lie and what skills they need to build to move up in the company. An annual self-evaluation can also build an employee's case for their compensation review.
This employee self-evaluation form is broken into sections that cover all these factors: about your job, achievements, goals and professional development .
This yearly performance self-evaluation template has space to expand on goals met and alignment with core values, as well as skills they'd like to build in the future:
Self-assessment employee review forms
Many performance reviews are incredibly detailed. Sometimes, a higher-level overview is all that's needed.
Quadrant evaluations, like the template below, are a great way for employees to do an assessment and for managers to quickly add their own evaluation, without getting into the weeds.
Employees can add what's being evaluated in the easy-to-edit template below (instead of get it done/do it right). The employee adds an icon where they think they fall in the quadrant, and the manager does the same, with room on the last page to further break down the evaluation.
Sounds tough? Our real-time collaboration feature (part of the Business Plan ) lets both manager and employee work on the same doc online, leave comments, share private links and more.
The self employee review form below lets the employee write out their job description. That way, they can reference their deliverables in the Goals Achieved and Areas of Excellence sections and directly demonstrate their impact on the organization:
How Do I Customize This Template? Click the template, sign up for free and enter the Venngage editor. Click any text box to change the words or the font. Choose from brand fonts (you can set this), template fonts or from our font library. There are plenty of modern options. This article on how to choose fonts can help you decide.
This self-performance review example gives employees the chance to reflect on their achievements on a quarterly basis.
This way, employees can demonstrate meeting quarterly goals. It can also give them a chance to reflect on their strengths and weaknesses and have a chance to act on them before their big annual review:
How Do I Customize This Template? Click the template, sign up for free and enter the Venngage editor. Want to change the background colors? Click any section and then select a new color from the color picker tool. You can choose from a color from the color wheel, one of your brand colors (use My Brand Kit to set this up) or pre-set template colors. Or enter a HEX code if you want to get super specific.
Self-assessments also help enlighten managers of how employees understand their place within the company's organization and culture.
The information disclosed in self-assessments should serve as a major element of official performance reviews in order to ensure that both a two-way conversation occurs and that the needs of both parties are being met moving forward. Looking for a better way to enhance employee engagement, to avoid quite boring meetings? Try out the top 14 inspiring games for virtual meetings , to learn how to add a live poll, word cloud, spinner wheel or even live Q&A sessions to elevate your presentation!
To make for the most effective self-assessments, employees should be sure to consider how their managers' perceptions of their performance varies from their own.
With this in mind, the information shared in a self-assessment can guide or pivot a manager's perception and assessment of an employee's performance .
Quarterly employee performance review templates
Quarterly reviews are important because they provide multiple opportunities for employees to receive helpful feedback on how to improve as the year progresses.
This quarterly performance review example reflects on specific areas of improvement, such as scaling her experiments and developing content partnerships.
How Do I Customize This Template? Click the template, sign up for free and enter the Venngage editor. Want to add a text box? Click "Text" in the left-hand navigation bar. Drag the text box you want onto the canvas ("Text" is good for body copy). Then, click the text box and start typing!
Quarterly reviews from Q1 to Q3 serve as a means of providing specific, deliberate feedback to employees so they know exactly how to improve on their goals and skills.
This enables the final, annual evaluation conducted at the end of Q4 to serve as a final assessment that will have the most weight in determining how the employee will excel into the next year, discretionary bonuses, salary increases, etc.
Quarterly reviews offer a documented and tracked record of an employee's progress throughout the year.
This means that each quarter should be assessed using the same rubric throughout the entire year. This will aid in ensuring an accurate representation of an employee's development is recorded.
That means, if you use the below employee review template in Q1, you should also use it again in Q2 and Q3:
Quarterly employee review template
This quarterly review template is a more condensed version of the example above.
If you'd like to keep your quarterly reviews short and to the point, this template will suffice. Employers can then use the expanded version above for their annual review.
How Do I Customize This Template? Click the template, sign up for free and enter the Venngage editor. Want to change the text? Click any text box to open the text toolbar above the canvas. From here, change the alignment and size, add bold or italic styling and add numbering or bullet points, too. It behaves just like any other text editor you've used before, so it's simple to learn.
If you want a template that's filled with useful information on the types of performance review phrases you can use for a quarterly review, you can edit the one below:
Employee self-evaluation sample answers
It's also important for employees to comment and reflect on their reviews.
They can both point out specific milestones that were missed:
I generated five new leads and, as a result, I exceeded my sales quota by 20%
I wrote a blog post based on original research that doubled our organic traffic in June
And also to acknowledge areas of improvement:
I recognize that I need to form new content partnerships. I plan to do so in Q3 by putting together a list of 10 potential targets based on past linkbuilding partners and sending a customized pitch email.
How Do I Customize This Template? Click the template, sign up for free and enter the Venngage editor. Want to add your logo to the top of this template? Click the "My Brand Kit" tab in the editor. You can import your logo from your website. Drag and drop it onto the canvas. You're done!
Annual performance review templates
At large organizations, there may not be enough resources in order to devote the time needed to conduct quarterly performance reviews for every employee.
This is also true in the case of a supervisor who has a large number of direct reports working for them whereby time management is their main issue.
In these situations, an annual performance review would work best, especially if the employees being evaluated are experienced in their line of work and have been with their company for a long time.
Annual employee performance review templates
In this employee review template, staff are evaluated on only four factors: ability, goals, areas of improvement, and core values:
How Do I Customize This Template? Click the template, sign up for free and enter the Venngage editor. Change the background quickly by clicking the "Background" tab in the left-hand navigation bar. Choose from your brand colors or pre-set template colors. Add a gradient or pattern, if you like. Click "Undo" at any time to fix a mistake.
Annual evaluations are typically geared towards determining employee raises and discretionary bonuses.
Regular one-on-one meetings between direct reports and managers throughout the course of the year would be a great way to supplement this process.
This annual employee review template can simply include scores (out of 100 etc.) in each box. Or put notes in each section to explain the overall performance score.
How Do I Customize This Template? Click the template, sign up for free and enter the Venngage editor. You can move any element in our templates just by clicking it and holding. Drag the text box, column, row, image etc. to a new spot. Change the size by grabbing a corner of the bounding box and making it bigger or smaller. It's as simple as drag and drop.
This being said, annual appraisals would need to take a more general approach to evaluating employees than just providing a summary of their performance over the year.
The following employee review template takes a graphic approach and neatly summarizes overall performance using a score out of 100 for factors such as adaptability and project quality:
How Do I Customize This Template? Click the template, sign up for free and enter the Venngage editor. The charts in this template can easily be changed to fit your stats. Click any chart and our chart editor will open. For example, you could click the blue donut Aptitude chart and enter the number "60." The chart will automatically adjust. It's that easy.
Employee evaluation examples
Aside from the categories in the template above, there are a number of other factors that employers can use to evaluate performance.
Common performance review skills:
Interpersonal skills
Quality of work
Communication
Problem solving
Adaptability
Punctuality and attendance
Self-education and learning
Accountability
Even if you want to do a basic performance review, you should always include:
Elements of the employee's strengths.
Areas for which the employee can develop.
How the employee contributes/could contribute to the company's core values and culture through performance and actions.
This performance review mind map shows the basics for setting up a simple yet effective performance review–from setting specific goals to soliciting employee feedback.
A simple performance review should still reflect the goals of your business's performance review management system —and this will vary by company.
It's important to understand the purpose of your assessment before determining what information will be required to assess in order to meet the goal.
For example, some smaller companies may use performance reviews throughout the year to track employees' development and growth.
While other, larger companies may use performance reviews to summarize employee performance, help to calculate the priorities of the new year, adjust compensation or establish bonus amounts.
An HR checklist can come in handy to streamline the process.
Simple employee review template
Each of these simple employee review templates are easy to edit in our online editor. Customize the text to match your own criteria, add your brand colors, upload your logo, add or delete pages and then share a private link or download in PDF or PowerPoint formats ( Business Plan only ).
This template uses quadrants to see how employee and manager evaluations match. Or only use it for self-assessments or manager assessments.
Simple performance review template
This more traditional performance review template focuses only on big categories, like meeting goals, areas of excellence and areas of improvement.
How Do I Customize This Template? Click the template, sign up for free and enter the Venngage editor. Click the "My Brand Kit" tab to add your brand colors with one click (we'll grab them automatically from your website). Or try one of our custom color palettes. Click "Shuffle" to try different color combinations.
Simple employee review form
The below form is an even more condensed version of the above. Use it for a quarterly review to keep things focused or even for an annual review to help you and your report stick to the most important points. Change the text to include your own categories of evaluation.
How Do I Customize This Template? Click the template, sign up for free and enter the Venngage editor. If you need to add new text boxes, open the "Text" tab and drag a text box onto the canvas. The text box will resize as you type.
Useful performance review phrases
Grappling with what to say at your next performance review? Choosing the right words is important to make the review as constructive as possible, not to mention motivating for your employee. Here's a list of effective performance review phrases for managers and employees.
Performance appraisal comments for managers:
She replies to calls, emails and instant messages in a timely manner (within 24 hours etc.)
He has a talent for thinking outside the box.
She tends to be risk-averse and prefers traditional approaches to creative ones.
She maintains a culture of transparency in her team and encourages knowledge-sharing across all teams in the department.
He consistently gives reports the training and resources needed to meet their goals.
He is biased and openly favors some employees over others on his team.
She is skillful in communicating difficult decisions and messages to her team.
She creates chaos and miscommunication in her team by consistently communicating different messages to different reports.
You embody a "win together lose together" philosophy.
Your ability to reflect, plan and act is the key to your excellent performance.
He uses his seniority to try to dominate and/or intimidate reports.
He excels when working alone but has trouble working collaboratively with a team.
He consistently meets his deadlines and prioritizes top goal work.
She consistently focuses on lower-value work instead of high-lever activities.
Performance review phrases for employees:
Can you tell me more about what you mean?
I want to be sure I understand (your expectations).
Let me give you a little more context here.
What would it look like if I was performing at a top level?
What would I need to do to score higher on this?
Let's discuss my goals and priorities for the the next quarter/year.
Is there a way to get more frequent feedback about my performance between evaluations?
How will I know if I'm on track between evaluations?
If you want to see a list of common skills you can comment on for your employees, check out this section .
What's the purpose of a performance review?
At Venngage, our people are at the core of everything we do as a business—whether it's developing new features on our tool, growing our international reach or meeting customer needs.
With a people-focus within our company, we are passionate about continuous learning and improvement, self-reflection, creating great customer experiences , owning our jobs, teamwork and making our office feel like a second home
It should come as no surprise that our leadership team spends a considerable amount of time at the end of each quarter conducting performance reviews with each of their direct reports.
Here are some things we've learned about how to conduct effective performance reviews:
Make it clear at the beginning of a new hire's employment how and when employees will be evaluated. This should be part of your onboarding process and is especially important if you're managing a remote team .
Allow employees to prepare for their review by completing a self-assessment prior to their appraisal, then allow the employee to walk their manager through the reasoning behind their self-assessment.
Deliver a positive and solution-focused message (whenever possible), this will result in a less discouraging message.
To make the most of the actual review conversation with your employee, it's important to avoid:
General, vague feedback; be specific on which behaviors you want your employee to continue, stop and explore.
Making it personal; feedback is about actions and behavior , not the person.
Loaded language; focus on asking what and how , not why . Enquiring why someone acted the way they did is akin to searching for a 'motive' and may come across as accusatory.
Having an employee-friendly performance review process can not only make or break the development of your employees but also disrupt the relationship between managers and their reports.
Beyond creating a robust performance review strategy and performance review form, managers must also consider their delivery of the appraisals. Communicating a performance review effectively is the final touch to executing a constructive, celebratory and effective review process.
When creating an effective assessment, it's important to include the following:
Calculate an overall rating for the employee; although a manager will be highlighting both the strengths and weaknesses of an employee's behavior , it will aid the employee's morale to communicate how the employee averaged on this rating scale.
Ensure the employees are engaged in their own reviews; thus, be sure to include the employees' goals and developments toward reaching such goals in the assessments .
Celebrate employees improvements; highlighting an employees' developments are a powerful way to impact employee engagement and boost overall team performance .
Company culture and values; dedicate a section of the assessment to evaluate how employees align with the company's core values thus contributing to a positive company culture .
Based on my involvement in building out our own effective performance review process at Venngage, I suggest taking the following steps into consideration when constructing a performance review:
1. Set expectations early
Early in an employee's career with a company, managers should communicate the details of their review process including the expectations. It should be included in your employee handbook , for example.
In this way, managers set and communicate clear expectations of the key job functions and competencies of the role when an employee joins the company. The information presented in performance reviews should align with this define as well as use familiar language and terms. This strategy will work to eliminate any potential confusion or surprises for both parties.
2. Don't make it personal
Feedback is about actions and behavior, not the person.
When writing a performance review, it helps to take a look at the issue(s) you've included and ensure that they apply to actions and behavior of the employee rather than the personal attributes of said employee.
This will also help to regulate the information mentioned in the review, to guarantee it is relevant and appropriate information.
3. Beware of biases and limitations
While there may be a general 'right' way of doing things, there are often multiple — and equally good — ways to reach the same end goal.
Please ensure your review is not biased or limited in favor of your personal work style and beliefs. Try to consider the various aspects of the employees role and experience that may impact their decision to pursue alternative methods or working habits. Be empathetic towards these factors when writing your review.
4. Be specific
The information presented in the review should be task-focused, clear and to the point.
General comments will leave an employee feeling confused and in the dark as to what aspect of their work needs to be corrected or how they can pursue improvements.
Failing to be direct in your messaging will impact the way your message is received and create further confusion about what the expectations are. Managers should be specific on what behaviors of their employees they are celebrating and what actions require improvements.
4. Offer guidance
Managers play a critical role in understanding the career goals of their employees and crafting development opportunities to help their reports achieve their goals.
It is important as a manager to offer your advice and expertise to your employees to help further their development.
If, as a result of the feedback given, the employee (or yourself) may feel as though they need additional training, consider the benefit of workshops, mentoring or coaching.
Be sure to use performance reviews as a way to guide employees whether it is toward further greatness or for areas requiring some improvement.
5. Follow up
Follow up in writing and check in continuously to ensure improvement.
Both managers and employees should receive a copy of the review to refer back to moving forward.
Whether reviews are scheduled annually or quarterly, they should be a continuous topic of discussion for both managers and employees. When writing a review, ensure that the review is clear and specific. Being mindful of this will help to ensure the employee can easily refer back to the form on their own after the meeting.
Related: How to Write a Performance Review That Inspires Growth (With Examples & Templates)
Create a performance review strategy before writing an employee's review
Having an employee-friendly performance review process can not only make or break the development of your employees and but also disrupt the relationship between managers and their reports.
That's why it's crucial to create a robust performance review strategy and employee evaluation form before implementation to ensure the process is both constructive, celebratory and effective. This will even help you in the future if you choose to write a letter of recommendation for the employee as you'll have all his performance reviews to reference.
By considering the six steps above when writing a performance review, you'll have completed the final step in executing an employee-friendly review process.
The satisfaction gained from an increase in employee engagement and people power will make the effort expended on administering performance reviews entirely worthwhile, and ensure you have more effective reviews moving forward.
Take notes of the effective performance review phrases you can use during any of review sessions, as well as creating a visually appealing assessment using Venngage performance review templates. It's free to get started.
You might also like:
10+ employee evaluation templates to sail through review season.
17 Essential Human Resources Poster Templates (Updated)
How to Write an Effective Incident Report [Incident Report Examples + Templates]

Business Management
Career development
Communication & Skills
Finance & Accounting
Marketing & Sales
Self introduction
Strategy & Innovation
Business Tools

Guidance on Writing a Review for Your Manager: Examples Included
Disclaimer : We sometimes use affiliate links in our content. For more information, visit our Disclaimer Page . 
Providing constructive feedback to your manager can be a daunting task, but it's an essential part of their professional development. The review you write can help identify areas for improvement and reinforce good practices. However, writing a clear and effective review can be challenging. That's why we've compiled guidance and examples to help you write a comprehensive and constructive review for your manager.
In this article, we will provide you with tips and examples to help you write a review for your manager. From understanding the purpose behind the review to structuring your feedback, we'll cover everything you need to know to write a review that is both actionable and impactful.
Key Takeaways
Writing a review for your manager is an opportunity to provide constructive feedback and support their professional development.
Examples and tips can help you write an effective review that is both comprehensive and actionable.
Understanding the purpose of a manager review and gathering relevant information is crucial to writing a thorough evaluation.
Organizing your thoughts and using appropriate language can enhance the readability and impact of your feedback.
Providing constructive feedback and striking a balance between highlighting areas for improvement and recognizing strengths is essential.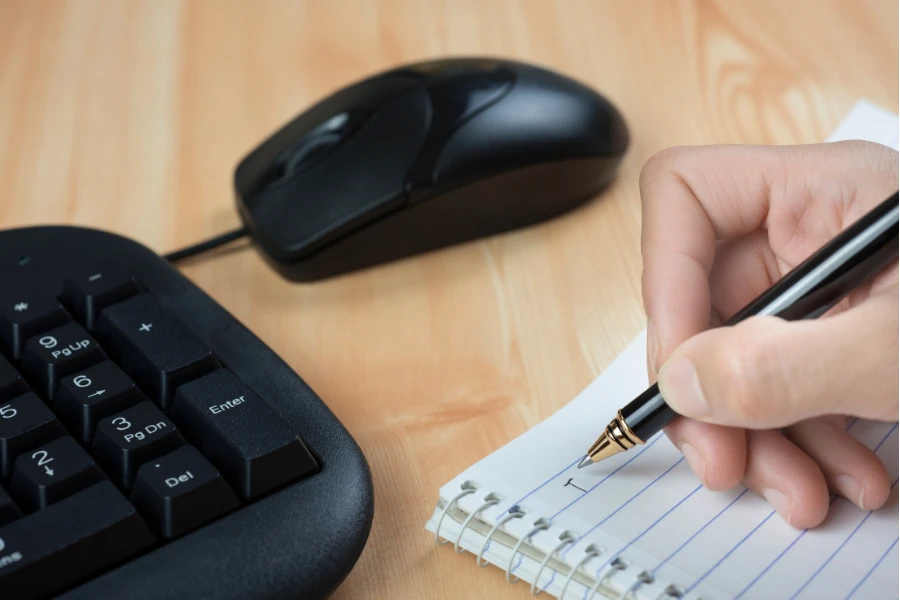 Understanding the Purpose of a Manager Review
Before writing a manager review, it's important to understand its purpose. Manager reviews provide a comprehensive evaluation of your manager's performance throughout a given period. These reviews are essential for recognizing your manager's achievements and areas of improvement, as well as providing feedback that can help them grow professionally.
An effective manager review can serve as a valuable tool for enhancing your manager's performance and contributing to the success of your team. To achieve this goal, you need to follow a few guidelines for  effective manager review writing .
Tips for Writing an Effective Manager Review
Be objective and professional in your feedback: This ensures that your review is constructive and impartial, focusing on your manager's actions and performance rather than personal biases.
Use specific examples: Rather than making general statements, cite instances where your manager demonstrated strengths or areas for improvement. This provides your manager with a clear understanding of what they did well and what they can improve upon.
Be concise and to the point: Avoid rambling or lengthy reviews that could dilute the impact of your feedback. Focus on the most crucial points and communicate them clearly.
Provide actionable feedback: Your review should include specific recommendations for how your manager can improve their performance. This creates a roadmap for your manager's future success.
By following these tips, you can write an effective manager review that provides valuable feedback to your manager and contributes to their professional growth.
Manager Review Templates
To help you organize your thoughts and feedback, you may want to use  manager review templates . These templates provide a structured format for your feedback and can help ensure that you don't miss any essential points. Here's an example of a simple manager review template:
Using a template like this can help ensure that your feedback is well-structured, comprehensive, and actionable.
Gathering Information for Your Manager Review
Writing a manager review requires collecting relevant data about your manager's performance. This process helps you provide an accurate and comprehensive evaluation. Here are some manager performance review examples  and manager evaluation samples to guide you in gathering the necessary information:
When collecting data, focus on objective observations and specific examples to support your feedback.  Writing constructive feedback for your manager  requires being detailed and thorough. Use the  manager performance review examples  and manager evaluation samples to structure your feedback effectively.
Organizing Your Thoughts and Feedback
Now that you have gathered the necessary information, it's time to organize your thoughts and feedback. The way you structure your review can have a significant impact on how well your feedback is received and acted upon.
Here are some tips for effectively organizing your thoughts and feedback:
Start with a positive statement:  Begin your review on a positive note by acknowledging your manager's strengths and accomplishments. This sets a constructive tone for the rest of the feedback.
Be specific:  Use concrete examples and data to support your observations and feedback. This helps your manager understand your perspective and ensures your feedback is actionable.
Focus on behaviors:  Instead of criticizing your manager's personality or character, focus on specific behaviors that you have observed. This makes the feedback less personal and more objective.
Provide suggestions for improvement:  Don't just point out areas for improvement, offer specific suggestions on how your manager can improve in those areas. This shows that you are invested in their growth and development.
End on a positive note:  Conclude your review with another positive statement, reaffirming your belief in your manager's abilities and potential.
By following these tips and using the  manager review phrases  and examples provided, you can create a well-organized and impactful review for your manager.
Writing an Effective Manager Review
Writing a performance review for your manager  can be challenging, but with the right approach and language, you can provide constructive feedback that will help them grow in their role. Here are some tips and  manager evaluation examples  to help you write an effective manager review:
Use Specific Examples
One of the most effective ways to provide feedback is by using specific examples. Rather than making general statements, use real-life situations to illustrate your points. For instance, instead of saying "you need to communicate better," say "during our team meeting, you didn't provide enough guidance on our upcoming project, which led to confusion among team members." This approach will help your manager understand exactly what they need to improve.
Focus on Behaviors, Not Personalities
When writing a review for your manager, it's important to focus on their behaviors and actions, not their personalities. Avoid making personal attacks or assumptions about their character. Instead, focus on specific actions and behaviors that you have observed. For example, instead of saying "you're lazy," say "I've noticed that you don't always meet deadlines, which has caused delays in our team's work."
Provide Balanced Feedback
While it's important to provide constructive feedback, it's also essential to recognize your manager's strengths and achievements. Provide balanced feedback that acknowledges both their successes and areas for improvement. For example, you could say "You did an excellent job leading our project, but I think you could improve your communication with team members by providing more regular updates." This approach will help to maintain a positive working relationship and encourage your manager to continue to grow in their role.
Offer Actionable Suggestions
When providing feedback, it's helpful to offer actionable suggestions that your manager can use to improve their performance. Instead of just pointing out areas for improvement, provide specific suggestions for how they can make changes. For example, you could say "To improve your communication with team members, consider scheduling regular check-ins with each member of the team to provide updates and address any questions or concerns they may have." This approach will show your manager that you are invested in their success and committed to helping them improve.
End on a Positive Note
When writing a review for your manager, it's important to end on a positive note. Recognize the progress they have made and offer encouragement for their future growth. For example, you could say "Overall, I believe you have done an excellent job leading our team this year, and I look forward to seeing your continued growth in the coming year." This approach will help to maintain a positive working relationship and encourage your manager to continue to strive for excellence.
By following these tips and  manager performance review examples , you can provide constructive, actionable feedback that will help your manager grow in their role and contribute to the success of your team.
Providing Constructive Feedback to Your Manager
When providing feedback in a manager review, it's important to strike a balance between highlighting areas for improvement and recognizing your manager's strengths. Here are some effective  manager review examples :
"[Manager name] excels at fostering a positive team environment, but could benefit from setting clearer expectations for individual performance."
"[Manager name] is a skilled communicator , but may want to consider providing more frequent feedback to team members.
As you can see from these  manager feedback examples , it's important to provide specific examples to support your observations. This helps your manager understand the context of your feedback and gives them actionable steps to take moving forward.
When offering constructive feedback, focus on the behavior or action, rather than the person. This helps to keep the feedback objective and prevents it from becoming personal. For example, instead of saying "you're disorganized," say "it would be helpful if we could establish a clearer project timeline."
Furthermore, make sure your feedback is actionable and realistic. Your manager should feel empowered to act on your feedback and make tangible improvements.
Finally, be sure to provide feedback respectfully and professionally. Your goal is to help your manager grow and improve, not to criticize or belittle them.
By following these  manager appraisal examples  and incorporating constructive feedback , you can ensure that your manager review is effective and beneficial.
Structuring Your Manager Review
Structuring your manager review is crucial to make sure your feedback is well-organized and easy to understand. Below are some  review examples for managers  and a template to assist you in structuring your review. You can customize the template according to your requirements.
Sample Review for Manager
"John has been a valuable asset to our team, constantly demonstrating a positive attitude and willingness to go above and beyond. His attention to detail and ability to manage multiple projects simultaneously have significantly contributed to our team's success. I would like to see John take on additional responsibilities in the future to further develop his leadership skills . Overall, John has been an asset to our team and I look forward to continuing to work with him." – Manager of John Doe
Sample review for manager shown above is a great example that highlights positive feedback for a manager. It's important to keep the language positive and use specific examples to illustrate the manager's strengths.
Review Examples for Managers
Review examples for managers  can provide you with a framework for the feedback you provide. This allows you to create a well-organized and comprehensive review that covers all aspects of your manager's performance.
Write a Review for Your Manager's Template
Introduction: Start with a brief introduction where you mention your relationship with the manager, the time period covered in the review, and the purpose of the review.
Job responsibilities: Summarize the manager's primary job responsibilities, outlining the criteria against which you will evaluate them.
Strengths: Identify the manager's strengths and use specific examples to illustrate them.
Areas for improvement: Discuss areas in which the manager could improve and provide specific examples to illustrate them.
Professional development: Provide feedback on how the manager can develop professionally, highlighting any training or development opportunities that are available.
Conclusion: End the review on a positive note, reiterating the manager's strengths and expressing confidence in their ability to continue contributing to the team's success.
The Write a Review for Your Manager template is a helpful tool to ensure that your review is structured effectively and covers all the necessary points.
Delivering Your Manager Review
Once you have written your manager review, it's time to deliver your feedback to your manager. It's essential to approach this conversation with a constructive and professional attitude, taking into consideration your manager's feelings and perspective.
Here are some tips for delivering your manager review:
Choose an appropriate time and place to meet with your manager. Make sure you have their full attention, and schedule enough time for a thorough discussion.
Be clear and specific in your feedback. Use concrete examples to illustrate your observations and experiences. Avoid using vague or general statements.
Focus on both strengths and areas for improvement. Highlight your manager's achievements and successes, while also addressing areas where they can improve their performance.
Use a respectful and professional tone. Stay calm and composed, even if the conversation becomes emotional or challenging.
Listen actively to your manager's responses. Be open to their perspective, and seek to understand their point of view.
Work collaboratively with your manager to develop an action plan . Identify specific goals and action steps for improving performance, and establish a timeline for follow-up and progress updates.
Remember that delivering an effective manager review is not a one-time event, but an ongoing process. Keep communication channels open with your manager, and continue to provide feedback and support as needed.
"Effective communication is the cornerstone of any successful relationship."
Writing a review for your manager can be a valuable opportunity to provide feedback and contribute to their professional growth. By following the guidance provided in this article, utilizing the examples, and incorporating constructive feedback, you can ensure that your manager review is impactful and beneficial for both you and your manager.
Remember to approach the review process with a positive attitude, and to focus on providing constructive feedback that highlights both areas for improvement and your manager's strengths. Use specific examples and phrases to support your feedback, and be prepared to engage in a productive dialogue with your manager to ensure the review is meaningful and actionable.
Whether this is your first time writing a manager review or you are a seasoned pro, the tips and guidance outlined in this article can help you deliver a comprehensive and well-structured evaluation. Use the template provided in section 7 to structure your feedback in a professional and organized manner, and don't hesitate to reach out to HR or your manager if you have any questions or concerns.
How can I effectively express feedback in a manager review?
What is the purpose of a manager review, how can i gather information for my manager review, how should i organize my thoughts and feedback for a manager review, what are some best practices for writing an effective manager review, how can i provide constructive feedback to my manager, how should i structure my manager review, how should i deliver my manager review, related posts:.
26 Powerful Examples of Positive Feedback for Employees
Career Development for Managers: Unlocking Success & Growth
Mastering Soft Skills in the Workplace for Career Success
What is Career Development and Management? Your Friendly Guide.
Legal Billing Software: Addressing Mental Health Stigma in Legal Practices
Best self-introduction for first day at work sample ideas, related posts.

Effective Performance Review Summary Examples for Professionals

Practical Peer Review Examples for Optimal Results

Understanding Your Effective Date of Resignation – Key Factors
© 2021 interObservers
Navigate Site
Privacy and Policy
Terms and Conditions
Welcome Back!
Login to your account below
Remember Me
Retrieve your password
Please enter your username or email address to reset your password.

Get the Job
Resumes and CVs
Applications
Cover Letters
Professional References
Professional Licenses and Exams
Get a Promotion
Negotiation
Professional Ethics
Professionalism
Dealing with Coworkers
Dealing with Bosses
Communication Skills
Managing the office, disabilities, harassment and discrimination, unemployment.
Career Paths
Compare Careers
Switching Careers
Training and Certifications
Start a Company
Internships and Apprenticeships
Entry Level Jobs
College Degrees
Growth Trends for Related Jobs
How to write a performance review for your manager.
For organizations to succeed, their employees are not the only ones who need a process of feedback and plans for improvement. Managers and executives also need to hear what they're doing well and where they could do better. As an employee it might seem daunting, but writing a performance review for your boss doesn't have to be painful.
Upward Appraisal
The process of subordinates giving feedback is sometimes called upward appraisal or 360 degree feedback , referring to the process of the manager giving feedback to the employee, who then "circles back" and gives feedback to the manager, who then shares that information with staff or direct subordinates.
In formal upward appraisal programs administered by consultants or human resources managers, the employee receives a questionnaire that instructs her to rate the manager on various elements, on a scale of 1 to 5 or 1 to 10, for example. That might include questions about the manager's communication, how he delegates tasks and his skills in guiding employees to meet their goals, for example, as well as a section for comments. If you get such a questionnaire, your biggest challenge will be in giving fair and accurate ratings.
Brainstorm Ideas
In some workplaces, you won't get a standardized form to work from – but you can still look to upward appraisal forms for guidance in what to include in your review. Forms that are specific to your industry – which you can usually find online – can help guide you about what to consider. You can also start by making a list of some more generic management skills.
For example, consider whether your boss has helped you develop goals and then follow through with them or fix problems standing in your way, and whether your boss helped you understand what was expected of you. You might also think about your manager's overall level of competence, her ability to follow company protocols, and her rapport with you and the rest of the staff.
Relevant Details and Examples
Working from your list, create a new document with a series of headings, such as "Employee Feedback" and "Goal Support," for example. Choose three or four of the items that you feel warrant the most feedback; you don't have to go into detail about every item you included in your brainstorming list. Name a specific item, and then provide a relevant example that discusses it, and how it affects you or your fellow employees. For example, under the heading "Ability to Follow Office Protocols," you might describe a time that your boss didn't follow protocols, and how it resulted in more work for you or lost productivity for the team. Keep the tone professional though, and avoid judgmental statements.
It's a Delicate Matter
How much detail you include under each heading is a delicate matter. If you know your boss to be a reasonable person, it might be OK to give real honest feedback about his inability to follow office protocols or his lack of clear direction for subordinates. If you're concerned that the review you've written about your boss's performance won't be kept confidential or you're concerned about retaliation, it may be better to keep your responses bland.
In other words, writing a review of your boss's performance doesn't give you carte blanche to point out all of her shortcomings. A successful review is a balancing act between your boss's temperament, the level of urgency about the problem and your ability to share information tactfully.
Related Articles
Evaluating your manager →.
How to Write Your Own Convincing Performance Appraisal →
Employee Evaluation Definition →
What Is Performance Appraisal? →
How to Write a Letter of Complaint About a Co-worker →
How to Write a Disciplinary Action →
Nicole Vulcan has been a journalist since 1997, covering parenting and fitness for The Oregonian, careers for CareerAddict, and travel, gardening and fitness for Black Hills Woman and other publications. Vulcan holds a Bachelor of Arts in English and journalism from the University of Minnesota. She's also a lifelong athlete and is pursuing certification as a personal trainer.
fizkes/iStock/GettyImages
Job Descriptions
Law Enforcement Job Descriptions
Administrative Job Descriptions
Healthcare Job Descriptions
Sales Job Descriptions
Fashion Job Descriptions
Education Job Descriptions
Salary Insights
Journalism Salaries
Healthcare Salaries
Military Salaries
Engineering Salaries
Teaching Salaries
Accessibility
Privacy Notice
Cookie Notice
Copyright Policy
Contact Us
Find a Job
Manage Preferences
California Notice of Collection
Terms of Use
The Secrets to an Effective Performance Review: Examples, Samples, and Forms
By Becky Simon | March 9, 2018 (updated March 1, 2023)
Link copied
Performance reviews are often viewed as a necessary evil rather than as a valuable communication tool. In a report by The Society for Human Resource Management Employee Satisfaction and Engagement, communication is a primary driver of employee retention and is one of the most pressing human capital challenges.
Both team members and organizations can reap the benefits of practicing continuous communication rather than simply performing an annual review. In this article, experts share examples of the many ways managers can make performance reviews less of a chore and more of a resource for both supervisors and employees. You'll find a useful mix of performance review pointers, frameworks, examples, and free templates to replace the anxiety with improved workplace efficiency and morale.
What Is a Performance Review?
Managers in organizations of all sizes conduct performance reviews with employees to benefit the company, supervisor, and individual team members.
David M. Pollack, Ph.D. , Vice President, Consulting for APTMetrics , explains: "A performance review is a process in which an employee's job performance is documented, reviewed, and evaluated. In most cases, the employee is provided with feedback about the effectiveness of his or her performance. Organizations often use the results of the review to make employment decisions, which may include promotions, compensation adjustments, access to developmental opportunities, and the like."
The frequency of reviews can vary from firm to firm. "Although the most effective managers review the performance of their employees and provide feedback on a continual basis, the use of performance reviews helps ensure that review and feedback will occur at least once or twice per year on a formal basis and will be conducted consistently across managers," adds Pollack.
Project Management Guide
Your one-stop shop for everything project management
Purpose and Benefits of Performance Reviews
While both managers and employees might view performance reviews with apprehension, the exercise is useful for everyone on the team. Reviews can motivate employees to improve productivity through careful communication and guidance. The information collected from employee self-appraisals, peer feedback, and ongoing monitoring of achievement and challenges can help managers see where improvements need to be made and potential steps to take to bring those changes to fruition. Cumulative intelligence from multiple team members can provide comprehensive data that can positively impact performance management and operational design. Performance reviews can also furnish a standardized way to make comparisons among employees for salary or promotional-based decisions.
Gina Abudi , President of Abudi Consulting Group , says,  "Performance reviews are needed to help employees understand where they are performing well and where they need to develop their skills further to be successful in the organization while performing their role."
"Performance reviews can be a great way to make sure managers, individuals, and other stakeholders are all on the same page for performance," says Mary Fox , CEO of Marlow , a firm that provides executive career coaching via chat. "Many companies use these processes as a way to make the promotion process more equitable for all involved. Either way, the outcome of performance reviews should never be a surprise to the individual who is being reviewed."
Performance Review Pointers: Avoid the Stress
Accurate preparation can lower the stress of writing or receiving performance reviews, as can participating in thorough manager training.
David M. Kopp, Ph.D . is an educator, management consultant, and author of Human Resource Development: Performance Through Learning (BridgePoint Education), and Famous and Infamous Workplace Training: A Social History of Training and Development , which provides an overview of the topic.
"Performance appraising should not be done casually. It is imperative that the rater is trained on how to appraise correctly so to avoid potential rater errors. Frequent errors include, for example, the halo effect , or the tendency to make inappropriate generalizations from one aspect of a person's job performance. Others are leniency, the tendency to evaluate all people as outstanding and to give inflated ratings rather than accurate assessments of performance, and central tendency, which assess every person as average regardless of differences in performance, among other rater errors.
"There is an assumption that the employee is being evaluated on what you hired them to do per the job description. Yet, this is not always the case. Most jobs are broken out between: must do/know, need to do/know, and nice to do/know . Sometimes raters overly focus on how well the employee is doing in the nice to do/know and overlook that the employee might be marginal in the must or need to do/know ," explains Kopp.
He continues to stress the importance of having the proper training before conducting performance reviews. "When done correctly, performance appraising does take time and training to be effective; in fact, to circumvent this may be at the organization's peril. An important feature of a performance appraisal system is that it may help avoid the phenomenon of the Peter Principle ; that is, having employees who get promoted to their level of incompetence.  Effective performance appraisal systems ensure that employees develop their skill sets," Kopp adds.
Performance Review Pointers to Consider
There are many aspects to performance reviews to keep in mind. Here are some pointers from our experts:
Download Employee Objectives and Performance Review Template
Excel | Smartsheet
Be Positive: A negative approach creates resistance. Whenever possible, turn negatives into positives. If corrections are necessary, alternate positive and negative feedback. In written and in-person reviews, reinforce company performance standards, emphasize potential, and develop an individual improvement plan.
Communication: Plans and delivers spoken and written communications clearly, and understands when and how to pass information to appropriate individuals or teams.
Thinking: Sources information, applies analytical thinking, and thinks conceptually and strategically.
Interpersonal Relations: Demonstrates interpersonal awareness, teamwork, and cooperation.
Customer Service: Demonstrates the ability to satisfy internal and external customers.
Adaptability: Gathers relevant information and applies critical thinking to address multiple demands and competing priorities in an evolving environment, and changes planned work as needed.
Accountability: Accepts responsibility for their own actions and decisions, and accomplishes work in an efficient, cost-effective, ethical manner.
Occupational Knowledge: Demonstrates proficiency required in their field and position. Committed to continuous improvement, including learning appropriate technologies.
Dr. Orin Davis is Principal Investigator of the Quality of Life Laboratory and startup advisor to early-stage companies. Dr. Davis also serves as a science advisor to Happify and Happy Brain Science and is an adjunct professor of business, psychology, entrepreneurship, and creativity.
Work Outside the Usual HR Box: If you are a manager in a large enterprise and want to go beyond annual performance reviews, Agile Performance Management (APM) can provide a solution to offer ongoing feedback and development for team members, and can be particularly useful for knowledge-related workers. APM uses the principles of Agile software development to drive employee performance, engagement, and business value. Agile is a responsive method that embraces short cycles, regular reflection, and course correction based on collected evidence.
Take Advantage of Technology: APM requires the use of technology for information sharing and progress reviews, but it is just one way that human resources managers can use technology. They can also use tools like social media for peer reviews and communication, native mobile apps to track progress and solicit feedback, and software programs to check performance metrics against standards. Using web forms can help support your performance review process and offer an easy way for team members to write their self-assessments and provide up-level feedback from employees to management. For more ideas, read "Monday Mastery: 4 Tips to Improve Your Performance Reviews."
Performance Review Templates and Frameworks
There is no single framework for performance reviews. In fact, all of the experts we consulted with for this article expressed the importance of doing what works best for your company's culture and business goals. For example, a small Silicon Valley startup with 20 employees, open architecture, and flat organizational structure may have ongoing check-ins and peer discussions, while a Fortune 500 accounting firm with 50,000 employees may need a more formal structure.
Find more templates to organize employee data in "Free Employee Performance Review Templates."
Here are some frameworks to consider:
Alignment between Performance and Organizational Goals: " Aquinis, Joo, and Gottfredson (2011) provide a comprehensive framework for effective performance reviews," says Pollack. "In the most impactful performance management systems, employee goals are aligned with those of the organization, employees are evaluated on their most critical job responsibilities, and managers and employees are trained on how to deliver and accept feedback."  Employee Evaluation Template  
Designed for an annual review, this form can be customized for different cadences. The template includes sections for weighted, measurable objectives and evaluations with notes for follow-up tasks. Other areas include employee self-evaluation, employee skills assessment, and the employee's evaluation of the manager. At the end of the template, there is a dedicated area for professional development suggestions.
Download Employee Evaluation Template
Acknowledgement and Support of Achievements: "Organizations that focus on results obtained (i.e., goals) and how those results were obtained (i.e., the competencies needed to carry out the work) tend to have the most effective processes that ultimately lead to improved job performance," shares Pollack.
Ongoing Reviews: "When managers hold regular one-on-one meetings (typically bi-weekly), the performance review process is quite painless," says Fox. " In these cases, it becomes more of a target. For example, a team member will know that they have a few months to acquire the skills expected for a promotion. When one-on-ones happen regularly with managers (and are managed effectively), there are very few surprises in the performance review process."
Constructive Feedback and Communication: In her practice, Abudi emphasizes peer reviews and self-appraisals as cornerstones of performance review effectiveness. Below are several templates you can use to provide employees with performance feedback.
360 Employee Feedback: "I use 360-degree assessments (gathering feedback from supervisors, direct reports and colleagues) for a number of my clients for a variety of purposes. These tools replace the self-assessment component of a performance review (since the individual is completing an assessment on him/herself as well as being assessed by his/her manager, direct reports, and peers.). 360s are an excellent tool if the organization is prepped to use them." 360-Degree/Peer Review Template
‌ ‌Download Peer Review Template - WORD
Group Evaluation Form
If you need to evaluate a team, department, or other organizational group, this template supports multiple competency ratings, and then automatically calculates totals scores. At a glance, you can identify the strengths and weaknesses of any team. Ratings assigned to individuals can be extracted from other performance reviews or self-evaluation forms.
‌ Download Group Evaluation Template
Self-Appraisal: "Be honest! This is possible only when there is trust between the employee and the manager who will be reviewing the self-assessment," says Abudi. "The employee should use the self-assessment to honestly reflect where they are strong and where they need support (training, coaching) from their manager to improve their skills. This self-assessment is also a great tool to showcase work or contributions made by the employee above and beyond the regular day-to-day tasks."
Self-evaluations are more than a formality — they are meaningful tools. They can be challenging, but self-evaluations provide a chance for team members to evaluate their own job performance and ascertain if their supervisor has the same understanding. They're an opportunity for employees to own their achievements, explore new opportunities in their current position, and step up their career plan. This customizable self-evaluation form provides an open-ended outline for responsibilities, performance and targeting performance objectives.
Download Employee Self-Evaluation Template
Word  | Smartsheet
Learn more about self-assessment in "How to Write and Survive Your Self-Assessment and Performance Review."
Rating Scales: According to the Society for Human Resource Management , "Ratings scales are commonly used because they provide quantitative assessments of a team member level of achievement or performance, assist in differentiating between employees and are relatively easy to administer. There's no consensus on which scale works best, but most share common elements. Rating scales may be numeric (e.g., 3, 4, 5) or alphabetic (e.g., a, b, c), with numbers or letters corresponding to an adjective, such as 5 = excellent or c = satisfactory . Rating scales also may be narrative. For example, one element on a scale may be unacceptable performance , described as fails to meet basic requirements and objectives . Scales that provide a positive message have become more popular. For example, a scale may include ratings such as basic, effective and very effective ."
Introductory Period Performance Review Template with Ratings
This performance review template is designed to be used after the usual 90-day trial period, and features a rating scale for new employees as well as space for goals, feedback, and training requirements. Conducting an introductory review ensures that the employee is suited to his or her position and that adequate support and a clear action plan is in place as the individual grows in their role.
‌ ‌ Download Introductory Period Performance Review Template - WORD
Review as a Coaching Opportunity: "I have a rather different take on performance reviews in that I recommend focusing on positive behaviors and promoting positive outcomes. Criticism of all kinds can be framed in the form of what should be done and how things could go well," says Davis. "Telling people what not to do, and/or harping on what they do wrong, is largely a waste of time because it does not provide any means for correcting behaviors (i.e., Don't do X doesn't actually tell you what you should do instead). Another very vital part of criticism is differentiating between the obtained outcome and the desired outcome. Ask employees how they think they can achieve the desired outcome and offer resources and advice when asked — this supports the autonomy of the employee and respects their knowledge and talents. For instance, 'Your sales for Q1 were $403,917, and we're really hoping for each member of the sales team to break $500K each quarter. Any ideas on how you can reach that goal?' sure beats saying, ''Your sales for Q1 were insufficient. Get them up, or you're fired!'"
Professional Development Plan Template  
As a manager, your coaching and support can boost employee satisfaction, retention, and clarify career paths. A professional development plan keeps employees inspired and helps you reach future business goals, too. In this template, goals are separated into specific time frames, along with their purpose, and required action steps. Using this customizable tool in performance reviews keeps you and your team member on track, or provides an opportunity to make adjustments.
‌ ‌Download Professional Development Plan Template - WORD
Useful Phrases/Communication Tips for Performance Reviews
No matter how you approach the performance review structurally, the goal is to use the right words to communicate with minimum friction and maximum effect. Here are some resources for words and phrases to help your with written and verbal appraisals:
Word Choice Reference for Describing Performance
Positive Words for Evaluating Employees
Performance Appraisal Action Verbs
240+ Performance Evaluation Phrases
Performance Appraisals & Phrases for Dummies Cheat Sheet
Need more communications tips? Look into How to Write an Effective Performance Review in the Least Amount of Time Possible: Performance Review Tips, Phrases, and Comments .
Common Performance Review Pitfalls
In addition to preparation, a positive attitude can make the difference between a dynamic or dismal performance review experience. Our experts weigh in on what to avoid:
Avoid the 'Ding' : "Some common pitfalls include focusing only on ineffective performance without acknowledgment of what the employee has done well," says Pollack. "Another is to base the review on what has occurred most recently. You also need to consider what occurred earlier in the year, factors that are not under the employee's control or related to their responsibilities, and using the review as an opportunity to ding an employee rather than to provide feedback and improve performance moving forward."
Do Your Legwork and Take the Right Amount of Time: It's essential to prepare and schedule enough time so the manager and employee can partake in an honest dialogue. Employees should have an adequate amount of time for a self-appraisal, and the manager should collect employee performance data between reviews as well as feedback from co-workers. Allocate ample time so that both parties get the full value of a performance review before and during the meetings, but regular check-ins should be standard. "The outcome of a performance review should never be a surprise to the individual who is being reviewed," explains Fox. "When managers hold regular one-on-one meetings (preferably bi-weekly), the performance review process is quite painless."
Criticize Behavior, Not the Individual: If correction is necessary, it's crucial to focus on the behavior and not the person, says Davis. "Comments about the nature of the person or their intentions are major faux pas. [It's] better to say something like, 'You have been coming in after 9 AM with some frequency, but it's important to be here by 9 AM precisely because our customers start calling right away and they need our help.' This latter correction focuses on the behavior (coming in late) and does not judge the person (e.g., lazy, careless, etc.). Often, exploring why poor performance is happening can lead to improvements in management, changes in expectations (which often underlie problems), and alternate arrangements that make for better performance."
Improve Performance Reviews with Smartsheet for Human Resources
Empower your people to go above and beyond with a flexible platform designed to match the needs of your team — and adapt as those needs change. 
The Smartsheet platform makes it easy to plan, capture, manage, and report on work from anywhere, helping your team be more effective and get more done. Report on key metrics and get real-time visibility into work as it happens with roll-up reports, dashboards, and automated workflows built to keep your team connected and informed. 
When teams have clarity into the work getting done, there's no telling how much more they can accomplish in the same amount of time.  Try Smartsheet for free, today.
Discover why over 90% of Fortune 100 companies trust Smartsheet to get work done.
AI Content Shield
AI KW Research
AI Assistant
SEO Optimizer
AI KW Clustering
Customer reviews
The NLO Revolution
Press Center
Help Center
Content Resources
Facebook Group
How to Write Your Manager's Performance Review
Table of Contents
As a manager or leader, your performance review is an important document that will shape the future of your team and workplace.
A well-written performance review can set expectations for the year ahead. It can provide insight into how to improve individual and group performance. And also, ensure everyone on the team knows their goals and objectives.
This blog post will look at how to write your manager's performance review .
Why Write Your Manager's Performance Review?
Performance reviews are an essential part of any successful workplace. By providing clear and constructive feedback, managers can help their teams reach their goals and objectives more effectively .
Furthermore, performance reviews give managers a way to recognize and reward outstanding employees. They can offer guidance to those who need it most.
Writing a performance review for your manager or supervisor is essential. It helps them understand their contributions and strengths, and areas that could use improvement.
How to Write Your Manager's Performance Review
Outline expectations.
Before you start writing the review, it's essential to outline what you expect from your manager regarding their role within the company. This means going over job duties, responsibilities, skills needed.
Basically any traits or qualities required for success in their position, and any goals and objectives set. All of this should be included in the performance review. It allows managers to reflect on their performance and success in meeting these expectations.
Review Work Performance
Once you've outlined the expectations for your manager's role, it's time to review their work performance. Look at what they've achieved throughout the year and provide feedback on how they can continue to improve or further develop their skills.
In addition, make sure to note any areas where they could do better or need more support from other team members. This will help ensure that everyone is aware of what needs to be focused on going forward.
Discuss Goals and Objectives
In addition to reviewing past performance, discussing any goals or objectives for the upcoming year is important. This will allow your manager to assess their progress and set expectations.
This can be used as a benchmark for measuring success in the future. Make sure to include concrete details about how you can achieve these goals. Add resources available to help them reach them.
Encourage Open Dialogue
Finally, while writing the performance review, leave room for open dialogue between you and your manager.
Encourage honest feedback and constructive criticism, so everyone can share their thoughts on ways to improve processes or increase efficiency. This will foster a sense of collaboration within the team and ensure that everyone is working towards a common goal.
Tips on How to Write Your Manager's Performance Review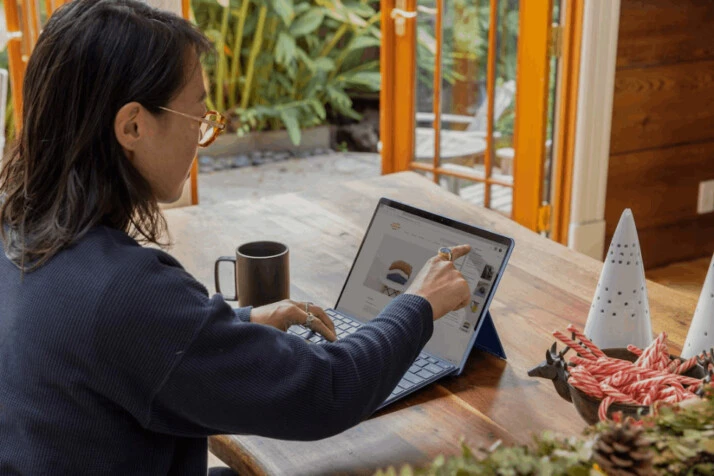 When it comes to drafting a performance review for your manager, here are some tips to keep in mind:
Start by outlining expectations and job duties that need to be met.
Make sure to review past performance and provide feedback on how the manager can improve or develop their skills.
Discuss any goals or objectives for the upcoming year and list concrete details about what resources are available to help reach them.
Leave room for open dialogue between you and your manager and encourage honest feedback.
Examples of Manager Performance Review
To help you get started, here are some examples of what to include in a manager performance review:
Demonstrated strong leadership and communication skills
Successfully managed team dynamics and provided guidance when needed
Met or exceeded all set goals and objectives
Identified areas for improvement and took proactive steps to address them
Developed innovative solutions to increase efficiency
Displayed knowledge of company policies, procedures, and regulations.
Writing a performance review for your manager or supervisor can be daunting, but it doesn't have to be.
By following the steps outlined in this blog post, you'll be able to create a compelling and informative document. This will accurately reflect your performance and sets expectations for the future .
With open dialogue and honest feedback, you can ensure that everyone is on the same page and working together toward success. Good luck!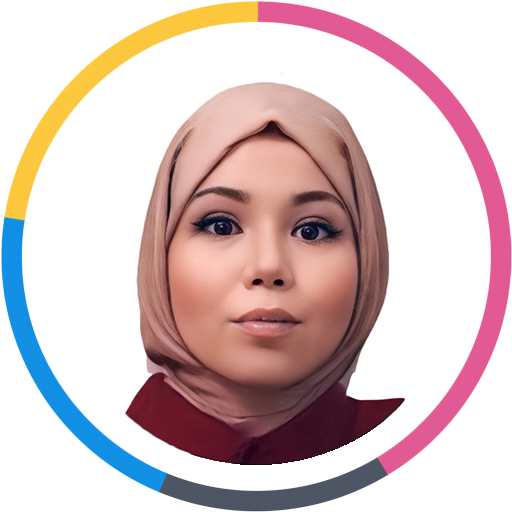 Abir Ghenaiet
Abir is a data analyst and researcher. Among her interests are artificial intelligence, machine learning, and natural language processing. As a humanitarian and educator, she actively supports women in tech and promotes diversity.
Explore All Write Performance Review Articles
10 tips for conducting better performance appraisal.
Without performance appraisals, employees cannot know how well, or poorly they are performing. Similarly, managers cannot guide them in achieving…
Effective & Creative Adaptability Performance Feedback Phrases
No one is immune to change, regardless of background. Change is constant within the organization, from processes to business demands.…
Quantity of Work Examples for Performance Review
Regarding performance reviews, the quantity of work is a critical evaluation criterion. But how do you measure and track the…
Quality Performance Teacher Evaluation With Good Examples
Performance teacher evaluations are essential tools that can be used to ensure quality teaching and learning in the classroom. They…
Free Performance Appraisal Form; Template and Examples
Performance appraisals are essential for any business. They provide valuable feedback to managers and employees regarding job performance. A suitable…
Effective Employee Performance Appraisal Process
Performance appraisals are a critical part of any organization's success. They provide valuable feedback to employees on their performance, help…
More From Forbes
How to prepare for your dreaded annual performance review with your boss.
Share to Facebook
Share to Twitter
Share to Linkedin
In a tough job market, characterized by layoff announcements and companies slow-walking the hiring ... [+] process with concerns over the future, bosses will likely try to find fault to justify not offering any raises or enhanced compensation.
It's hard to believe that 2023 is already coming to a close. At this time of year, many companies hold an annual review for employees, which some workers have come to dread.
It's unpleasant to be judged, as your boss points out your failures, and depend on the company's largess to get a raise, promotion or higher bonus. In a challenging economy accompanied by unpredictable macro global events, it is hard for companies to be generous with their employees, as management is concerned about the uncertainty of how things will play out in the near and long term.
To do well in your annual review, it is essential to prepare early by compiling data, logging your wins and accomplishments, and gathering recommendations from co-workers and senior-level colleagues with whom you collaborated. It is critical to have your pitch prepared, in which you recite why you should receive a raise and other things that you desire, such as pivoting to a remote work style.
Here's What You Need To Do To Win The Review
Before your annual performance review, you must understand how the process works. If you haven't been in a yearly review at the company, ask your colleagues what you can expect. Refresh your memory about what was in the job description when you were first hired, and ensure that you nailed all the requirements in your daily activities.
Be prepared, as the power dynamics lean in your boss' favor. The manager has all the resources of the organization at their disposal. They've been collecting data all year long. Start right now if you haven't started building a dossier of all your wins and accomplishments. To succeed, you must have a strong case, backed up by data, to show that you deserve to keep your job and get a raise, promotion, bonus and equity.
71% Of Employers May Be Left Behind In The Generative AI Race
The top 5 hr trends for 2024, 15 ways to manage stakeholders who are unaware of the strategic value of hr, turn the tables by asking hard-hitting questions.
Get a jump start with the annual review by putting the supervisor on the defensive. Hit them with a barrage of facts and figures that show you've exceeded expectations. Before the boss can grill you, fire off questions about any problems or issues festering at the organization. You don't want to say this in a derogatory manner. You're just politely pushing back to show that the company isn't perfect and has flaws.
While the manager is thrown off-kilter, hit them with questions like, "What did you think of that big win I had, bringing in the [Name of client] account with X amount of revenue coming into the firm?"
You can follow up by asking, "What is the anticipated salary increase and bonus, as I've crushed all expectations?" Going on the offense will throw your boss off, and they'll realize that they can't steamroll and take advantage of you.
Be Prepared
Have answers ready for when the manager asks about your achievements, production or any metrics they base decisions on. Instead of waiting for them to cite any areas where you may be lacking, interject by sharing some examples of your wins and one weakness that really doesn't matter in the grand scheme.
In a tough job market, characterized by layoff announcements and companies slow-walking the hiring process with concerns over the future, bosses will likely try to find fault to justify not offering any raises or enhanced compensation.
If this occurs, don't lose your cool. Stay calm and explain that while the company may be in a difficult financial situation, you've excelled at everything that was asked of you. Despite any fiscal problems at the company, you've found ways to add value and make significant contributions.
What Your Boss May Ask
Managers will ask about specific accomplishments and contributions made during the review period. This includes projects completed, goals achieved and any notable successes.
Here Are Some Examples Of Questions They May Ask
Workers may be asked about challenges they faced and how they overcame them.
Supervisors will inquire about areas for improvement and strategies for addressing them.
There may be questions about your career aspirations, professional development goals and desired growth areas. This can include discussions about training, skill development and career progression.
Managers may seek feedback on the quality of interactions and communication between employees and their supervisors. This can help identify opportunities for improvement in team dynamics and collaboration.
Employees may be asked about their contributions to company goals, alignment with the company's culture and their impact on creating a positive work environment.
Discussions about compensation, bonuses and recognition for outstanding performance will be part of the review process. This can include conversations about salary adjustments, bonuses and rewards for exceptional contributions.
Editorial Standards
Reprints & Permissions
The modern Employee Engagement Platform
Get all the tools you need to build a workplace where people thrive and perform at their best.
Employee Engagement
Get real-time insights with pulse surveys. Learn how your employees feel about their work, from onboarding to offboarding.
Performance Management
Align around goals, track progress, and support 1:1s with templates, scheduling, and shared agendas.
Self-leadership
Build a culture of feedback and self-leadership. Empower your people to build a great workplace — together.
What Eletive brings to your business
Less admin. more action.
The Eletive effect
Eletive has a unique approach to employee engagement, developing organisations and individuals in parallel.
Founded by engineers and psychologists, Eletive combines the best of technology with behavioural science.
Scientific foundation
Learn about the research behind employee engagement and the validity and reliability of the Eletive platform.
Customer Success
Get expert help building a world-class employee engagement program.
Eletive Academy
Learn how to make the most of the Eletive platform.
Change Management
Drive adoption of Eletive in your organisation.
Customer stories
Our customers share their experiences with Eletive.
Expert insights for HR professionals and people leaders.
E-books, white papers, guides, and reports.
Help Center
Learn how to use Eletive and find answers to your questions.
Why Eletive?  
Customers  
Resources  
Language :  English
41 performance review phrases for managers, peers & yourself
Are you feeling a little lost in the wilderness of performance review season? Don't worry, we've got you covered!
Performance reviews are a crucial part of the working world, but let's be honest, they can be daunting.
However, they can't be overlooked. Highly engaged employees have an  87% lower likelihood  of leaving their positions, and getting performance reviews right plays an important role in the employee experience.
That's why we've put together this list of performance review phrases to help you navigate the maze of peer, self, and managerial performance reviews. 
We'll share a range of example phrases to use in your performance reviews, so you can give feedback that will motivate and inspire your team.
What is a performance review?
Think of your employees as plants in a garden. Just like plants need sun, water, and fertilizer to thrive, your employees need feedback, support, and recognition to grow and succeed. 
That's where performance reviews come in. 
They're your chance to nourish your employees and help them reach their full potential. 
During a performance review, you get to talk to your employees about what they're doing well, where they could improve, and how you can help them get there. 
It's not about criticising or micromanaging - it's about working together to create a healthy, happy, and productive garden. 
💡Pro tip: You don't have to wait till review time to give and get employee feedback. The Eletive Platform allows you to keep a pulse on your employees year-round with Employee Pulse Surveys …
The Eletive platform allows HR and managers to streamline and automate the entire performance review process.
Performance review phrases for managers
Performance review phrases can help managers evaluate employees accurately and fairly. While also providing meaningful feedback that will help employees improve their work in the future.
When evaluating direct reports, it is important to use positive performance review phrases that focus on strengths rather than weaknesses. 
For example…
"You have a strong work ethic and consistently deliver results"
"You take initiative when completing tasks and often exceed expectations". 
These types of comments will encourage employees to continue performing at a high level.
It is imperative to use constructive performance review phrases when addressing areas of improvement, as opposed to being overly critical or negative. 
Instead of saying "you need to do better at time management", try something like… 
"Planning ahead more effectively would be a great way for you to get tasks done faster and smoother" or
"Regular attendance at team meetings could help us all stay in the loop with projects". 
By taking this approach, clear direction can be provided while maintaining an upbeat attitude overall.
Managers should look out for specific examples where employees demonstrate key skills such as problem solving ability or creativity; they should also note instances where improvements need to be made regarding attitude towards colleagues or adherence/compliance with company policies etc. 
By using specific language throughout the entire process - both praise and criticism - managers create an environment that encourages open communication between them and their direct reports which fosters trust, leading to increased engagement levels across teams.
Positive performance review phrases for managers
"John has consistently outdone expectations, meeting deadlines ahead of schedule"
"Jane's attitude towards her job is admirable as she always goes the extra mile"
"Susan achieved all tasks assigned within budget and Joe dealt with customer complaints expeditiously"
"John shows excellent initiative when problem-solving" 
"Jane demonstrates strong organizational skills when managing projects".
Negative performance review phrases for managers
"Let's work on delegating tasks and giving team members the autonomy they need to complete their work effectively."
"I've noticed that there have been some misunderstandings lately. Let's work on improving your communication skills to ensure everyone is on the same page."
"We need to prioritize our tasks to meet our goals. Let's work together on improving your time management skills to ensure we're meeting our deadlines."
"Let's work on developing a leadership style that is more collaborative and supportive of the team, to create a more positive work environment."
"Your presentations could be clearer. Let's work on improving your public speaking skills to ensure your message is getting across effectively."
Situational examples
Corrective action.
Ella, a marketing executive, has consistently missed deadlines and has been producing low-quality work. 
She's been given opportunity after opportunity to address this. 
But despite that Ella continues to falter. 
After discussing the issue with her, her manager decides to take corrective action to improve her performance.
Performance review phrases for this situation:
"Your performance has fallen below expectations. Let's work together to identify the reasons why and create a plan to improve."
"I have noticed that your work has not been meeting the standards we expect. Let's discuss how we can work together to address this issue."
"It is important to us that our team members meet deadlines and produce high-quality work. Let's work together to get you back on track."
Promotion or transfer
Sarah has been working as a customer service representative for two years and has consistently exceeded expectations in her role. 
She blows her colleagues out of the water. Because she cares about her customers and has taken extra care in learning about them.
That allows her to handle potential issues with ease. 
Her manager believes she is ready for a promotion or transfer to a higher-level position.
"You have consistently demonstrated a strong work ethic and exceeded expectations in your role. I believe you are ready for a new challenge."
"You have shown excellent performance in your current role and have the skills and potential to take on a more senior position."
"Your dedication and hard work have not gone unnoticed. I believe you have the potential to excel in a new role."
Eletive makes the performance review process smoother, easier and faster.
For example, you can use our 1on1 meeting templates to steer managers in the right direction. Saving hours of time, frustration and testing.
To learn more about Eletive's 1:1 and performance management features, contact sales for a quick demo.
Peer performance review phrases
Peers should also provide honest but respectful feedback on one another's performances during team presentations, meetings, etc. To get an accurate assessment from multiple perspectives within the organization. 
For instance, Wilfred could be commended for his stellar leadership in running the meeting and Violette could be acknowledged for her preparedness when giving her presentations. This type of peer evaluation helps ensure everyone has equal opportunities for success within the company culture by fostering collaboration among colleagues.
When evaluating peer performance, it's best to focus on specific examples of behaviour rather than general statements about their overall job performance. 
Positive phrases should highlight strengths and achievements, while negative ones should point out weaknesses and areas for improvement without being overly critical or harsh. 
Positive peer performance review phrases
"Cristobal has consistently demonstrated excellent teamwork skills by helping his peers complete tasks efficiently and effectively."
"Jill has been an invaluable asset to our team with her strong communication skills and willingness to help others succeed."
"Sam is always willing to lend a hand when needed, which has made him an integral part of the team dynamic."
Negative peer performance review phrases
"John often fails to take initiative on projects despite being given multiple opportunities."
"Jill does not demonstrate enough enthusiasm for her work which impacts the morale of the entire team." • "Sam needs to improve his communication skills as he frequently misunderstands instructions from management."
Situational Examples
Team-based work.
Bernard is part of a cross-functional team that has been working on a project for the past six months. As the project nears completion, Bernard's team members have recognised his outstanding contributions to the team's success.
His team members used the following phrases to recognize his contributions to the team:
"Bernard's natural ability to connect with team members and build strong relationships has been essential to the team's success."
"Bernard's creative problem-solving skills have been instrumental in overcoming the challenges we've faced as a team."
"Bernard's attention to detail and organisation skills have helped keep the team on track and ensure we meet our deadlines."
360° performance reviews
A 360° approach helps provide a holistic view of an employee's professional performance and behaviour. However, it is essential to regard the 360-degree feedback as a complement to the performance review process, and not use it as a performance appraisal on its own..
Eletive's 360° feedback surveys contain both closed questions, where the reviewers gets to the accuracy of statements on a scale from 1-5, and open-ended questions where they can provide feedback in their own words. Integrating 360° feedback in the performance process helps increase self-awareness, encourages self-reflection from team members, and provides invaluable insights into any blind spots management may have overlooked previously that can still be acted upon. When implementing 360-degree feedback in an organisation, it's important to communicate clearly what is expected of the reviewers, and what the purpose is. Everyone needs to understand that this feedback is for the benefit of the person being reviewed, and the purpose is to help them grow and develop. Therefore the tone and content of 360° feedback scould always be helpful and constructive.
Example of performance review phrases that peers can use when in a 360 review situation:
"Tanya's creative problem-solving skills have been a game-changer for our team, and her unique perspective has led to some truly innovative solutions."
"Jake's positive attitude and infectious energy have not only lifted the morale of our team but have also inspired us to go above and beyond in our work."
"Maria's unwavering dedication to quality has resulted in some of the best work our team has produced, and her attention to detail is second to none."
Related reading: 360-degree feedback questions [with examples]
Self-performance review phrases
Self-performance review phrases can help individuals reflect on their own performances objectively by asking themselves questions such as: What have I done well? What areas could I improve on for future performances? How am I progressing towards my professional goals? 
Answering these questions honestly can lead to greater self-awareness which ultimately leads to improved job satisfaction and career development over time.
When writing self-performance review phrases, it is important to be specific about what was done well and where improvement could be made. 
Positive self-performance review phrases 
"I successfully completed all tasks assigned within the given timeframe" 
"I handled customer complaints professionally and efficiently". 
Negative self-performance review phrases 
Constructive feedback should address any issues that need improvement such as… 
"I could have been more proactive in addressing customer concerns"
"I need to work on my communication skills when dealing with difficult customers".
If there is a particular skill that needs developing such as public speaking then this should be noted down alongside other achievements like receiving recognition for completing projects early or exceeding sales targets month after month. 
This kind of reflection will help managers evaluate each employee's progress accurately come evaluation time.
Mid-year review
You're halfway through the year, and it's time for a mid-year review. You've had some successes and challenges, and you want to take stock of where you are and what you need to do to achieve your goals for the rest of the year.
Performance review phrases for a self-review:
"I've shown resilience and resourcefulness in tackling unexpected challenges, and have demonstrated an ability to adapt and find creative solutions."
"My strong work ethic has allowed me to consistently meet deadlines and exceed expectations, even when faced with competing priorities."
"I've taken the initiative to seek out new opportunities for professional development and growth, and have actively pursued learning opportunities outside of my comfort zone."
"I've demonstrated effective communication skills by clearly articulating my ideas and actively listening to feedback, resulting in improved collaboration and teamwork."
Performance review writing tips
Composing successful appraisals can be a daunting task, yet there are several key strategies HR administrators should remember when constructing them.
Provide specific feedback on the employee's performance 
Avoid general statements like "you did a good job" or "you need to do better next time." Instead focus on what the employee has done well and how they could improve going forward. This will give the employee clear direction and help them understand exactly where they stand with their manager.
Use positive language when possible
Performance reviews don't have to be all negative; instead focus on highlighting areas where employees excel or have improved over time as well as areas that need further development or improvement. By emphasizing both successes and opportunities for growth it encourages employees to strive towards their goals while also giving them recognition for their achievements thus far.
Constructive criticism should always be phrased positively as well; rather than pointing out what someone has done wrong, emphasize how they could do it better next time. 
"If you plan ahead more carefully, you will be able to complete tasks faster"
"By taking extra care when preparing reports you will ensure accuracy every time".
As a HR Manager, it is important to use performance review phrases in order to accurately measure and increase employee engagement and performance. 
By using the right words during reviews, managers can provide clear feedback on an employee's progress while also inspiring them to reach their goals. 
Additionally, self-reviews allow employees to reflect upon their own work which further contributes towards bettering themselves as well as the team or organization they are part of.
Take the guesswork out of employee performance reviews with Eletive . Our easy-to-use tools help you measure and improve engagement for better results in your organisation. Contact sales today for more information. 
FAQs in relation to performance review examples
What should i write in a performance review example.
Employee performance reviews are an important tool for measuring and increasing employee engagement and performance. When evaluating an employee, it is essential to be precise regarding their accomplishments, capabilities, shortcomings, areas needing development and overall contribution to the team or company.
For example: "James has consistently demonstrated strong communication skills in his role as Sales Manager. He regularly exceeds expectations with customer service initiatives and has been instrumental in driving sales growth over the past year."
By providing clear feedback that focuses on both successes and areas of development opportunities, managers can help employees reach their fullest potential while also encouraging them to continue striving for excellence.
How do you start a performance review essay?
A performance review essay should begin by outlining the objectives of the review, such as identifying areas for improvement and recognising accomplishments. It is essential to outline what will be expected of the individual going forward and how these criteria will be assessed.
The essay should also include an evaluation of past performance against established goals or standards, with specific examples where applicable. Finally, it should conclude with suggestions on how to improve employee engagement and productivity in the future.
How do you write a performance review statement?
A performance review statement should be an objective assessment of the employee's work. It should detail their accomplishments as well as any areas for improvement. A performance review statement should also provide clear examples to demonstrate the points being made, and offer helpful feedback on how the employee can progress. The performance review statement should always focus on tangible results and SMART goals to motivate employees towards further success.
Keep reading
6 ways to get feedback from employees (and how to use it)
November 16, 2023
The first step to building a better workplace is gathering employee feedback. Let's have a look at the different employee feedback tools and strategies that you can use.
Integrations
Eletive integrations: Employment Hero
November 15, 2023
Improve your HR processes with the Eletive and Employment Hero integration. Streamlined workflows, in-depth data insights, and reduced admin.
Eletive integrations: Deel
November 13, 2023
Unlock the full potential of your HR operations by seamlessly integrating Eletive with Deel. Experience streamlined workflows, comprehensive data insights, and a reduction in administrative tasks.
How to get the most from end-of-year reviews
Shapes organizational strategies to establish talent management as a distinctive advantage, preparing leaders to manage the workforce of tomorrow and create business value
Helps organizations develop and implement culture and talent initiatives by fostering enterprise-wide inclusion, utilizing employee listening techniques, and translating behavioral science to action
November 20, 2023 It's that time of year again: performance review season. The formal review can be a slog—a "check-the-box" exercise that doesn't drive real value. Over half  of surveyed employees say that formal performance management processes, like reviews, have no impact on employee and company performance.
What if review discussions could instead be a catalyst for growth, purpose, and connection? The following actions can be used to help managers and employees make the most of reviews.
A performance review is unpleasant—and a failure—if the only agenda item is sharing results in a one-way diatribe. Two-way dialogue should be strongly encouraged, allowing employees to shape and take agency in their future performance.
Managers: Great feedback highlighting strengths and opportunities to improve is a gift. Namely, McKinsey uses the observation, impact, listening, and solutions plus strategy (OILS) framework  to nurture a feedback culture. The real magic happens when managers engage employees on the root causes of past challenges and cocreate a path forward focused on the underlying skills required for success.
For example, a manager of an employee who consistently delivers work late might say, "One of your biggest areas of opportunity is submitting reports on time, which impacts our ability to sufficiently review before the meeting and have productive discussions. What do you think will be most helpful in solving this?" Once the two-way dialogue starts, managers can probe on the skills that require the most support—whether time management, prioritization, or communication—and collaboratively develop an action plan to close those skill gaps.
Review discussions should also be forward looking and help prioritize for the next period. What are the highest priorities, specific targets to hit, and timelines? Share this information with employees, then work together to identify roadblocks, how to avoid them, and where employees need support.
Employees: Consider what you want to accomplish in the next 6-12 months. What skills and knowledge are you excited to develop? Then, ruthlessly prioritize your list and make it tactical. If seeking promotion, find opportunities to demonstrate that you're operating at that level based on its job description. Also, send a brief recap of your plan via email to your manager so you can monitor your progress together.
Employees who find a sense of purpose in their work report  more positive outcomes in life and work alike (e.g., greater energy, health, and resilience; more pride in and connection to work). However, just 15 percent of frontline managers and employees say they're living their purpose at work. Performance reviews can be an excellent opportunity to foster greater understanding of and connection to purpose.
Managers: Set aside time before the review discussion to clearly articulate how the employee's work directly impacts the organization's purpose and mission. Research shows that when people know the impact of their work, they feel greater responsibility and motivation and they perform better.
During review conversations, share how their work matters—with concrete examples—and discuss their individual purpose and how to further amplify it next year.
Employees: As you reflect on your performance, consider what made you feel the most meaning, energy, and pride. Sources of meaning  could include contributing to society, supporting one's family, or serving customers. With your manager, identify what matters most to you and how you can focus on it moving forward.
Performance reviews can feel "strictly business." However, checking how employees are doing personally is essential during this often-stressful time. Managers have an outsized impact  on employee satisfaction but only spend a quarter of their time  focused on people. The review conversation can be a launchpad for greater individual support moving forward.
Managers: A simple "How are you doing?" can go a long way. Based on the employee's response, you can create a plan together to address work obligations and personal needs (e.g., different hybrid working arrangements, moving standing meetings during recurring doctor appointments). If the employee doesn't divulge much, gently remind them of the resources available to them to manage personal needs.
This also is an opportunity to define the right feedback cadence based on the business calendar and employee development goals. For some projects, daily feedback is required. For others, feedback every other week makes the most sense. But we strongly recommend checking in at least weekly—even just on a personal level.
Employees: It can be challenging to speak candidly with your manager about things happening outside of work. However, people largely have the same  psychological needs, so it's unlikely you are the first person to ask for additional support. If you don't feel comfortable speaking to your manager directly, reach out to HR to ask for the right resources.
We would be remiss to address performance reviews—often rife with personal bias and misguided decisions—without advising to check your own and others' biases. McKinsey's 2023 Women in the Workplace report  found that 87 women were promoted to manager for every 100 promoted men, and the gap is even bigger for women of color. Managers should understand common biases and how they affect performance assessments; provide clear rationale behind evaluations and promotion recommendations, including specific measures of impact and behavioral examples; and ask colleagues to do the same.
Performance reviews are a formal opportunity to not only consider the year in review, but also set yourself and your team up for a strong, supported year ahead. Our next blog post will offer guidance for effective goal setting. If you are excited about driving greater growth, purpose, and connection at work, do not let this opportunity pass you by.
Learn more about our People & Organizational Performance Practice
30 Performance Review Summary Examples & Phrases You Can Use
Self-performance review summary examples
Performance review summary examples for managers
End-of-year performance review summary examples
The performance review process is essential for employees' career development, as it helps them learn from mistakes and double down on what they already do. But relying solely on annual performance reviews doesn't seem to budge it anymore – you should do performance reviews more frequently.
However, regularly summarizing performance isn't easy, as you want to feel redundant with new things to say. Don't worry – we're here to help.
In this article, we'll list 30 performance review summary examples and phrases for different aspects of work. With those, employees will get quality feedback that will help them fix mistakes they might be making and steer their careers in the right direction.
Judging your own performance is always tricky, as you need to be honest, but you might find answering some of the questions too exposing. However, it is still vital to complete self-assessments, as you will be able to reflect on your performance and skills, which will help you improve on its own but will also get you valuable feedback from your supervisors later.
Here are some areas to focus on if you want to conduct a successful performance review of your past activities:
Key achievements and team goals
I feel my direct contribution to Project X organization resulted in savings both in time and resources, which delighted the clients.
I was able to meet deadlines and occasionally deliver work much before the due date, which made my manager's job easier.
While I am usually proactive, I should be more consistent in asking for new work after finishing all my assigned tasks.
Strengths and areas of improvements
I think time management and effective delegation are my key strengths.
I lead my team by example, showing them that it isn't that hard to roll up your sleeves and walk the walk.
However, I could do a better job with communication and conflict resolution, which is something I plan to work on.
Fill out performance review questionnaire
Let AI generate performance review comments
Organizational skills
I do a great job multitasking and managing several client projects simultaneously without breaking the deadlines.
Workload management is also a strength of mine, as I can make accurate assumptions about how much time it will take to complete a project and how many people we need.
While I do get everything done on time, sometimes the quality of the work is not the greatest, so I should work on balancing quality and quantity.
Communication and teamwork
I do a good job explaining team roles to other members and dissecting what needs to be done for success.
I ask for immediate clarifications when things aren't clear, which helps our team stay on track and delight our clients consistently.
While I do a good job communicating and maintaining a positive attitude when things go well, I should work on my crisis and conflict resolution skills to feel less intimidated when a resolution is necessary.
Image source: Pexels
While managers usually do employee performance appraisals, they should also get periodic summaries of their managerial fire abilities . Here are some ideas for conducting an effective performance review and writing a summary for a manager:
You achieved notable success leading the team during the review period, especially on Project X which was our most complex yet.
Your leadership and people management skills showcased during the busy season as the teams you run achieved top performance.
Your out-of-the-box thinking showed when you devised a custom team schedule, which improved company productivity in the last quarter.
Leadership strengths and style
Your interpersonal skills , decision-making and critical thinking have directly influenced team performance, leading to admirable outcomes throughout the performance review period.
Delegating tasks to the right team members to complete specific tasks is something you do great, which showed on multiple occasions by increased employee engagement .
You showed great flexibility and adaptability even when things didn't go as planned, but you managed to adjust and rise to the occasion.
Communication and collaboration
Your collaboration with other departments and stakeholders significantly contributes to the overall project's success, as evident from the reports and colleagues' comments.
Your proactive engagement with stakeholders and other departments leads to well-informed decision-making, which improves team-wide productivity.
One of your biggest strengths is managing conflicts through clear communication and patience to achieve resolution and maintain a positive team environment.
Areas of improvement
While you do lead by example, you should give more frequent feedback to subordinates to help them achieve their goals.
Your direct approach with colleagues is effective, but you should be more patient with the newcomers and give them time to adjust and learn.
While your teams usually exceed expectations, you should work on implementing newer technical solutions into your workflows to improve productivity further.
The annual performance review can help your team members have a bird's-eye view of their performance over a longer stretch. Here are some example areas to focus on:
Positive feedback end-of-year summaries:
You have consistently surpassed targets and set high standards for the rest of the organization, so you will be eligible for promotion to a more senior role soon.
The ability to quickly adapt to new client workflows and use different tools is something you excelled at, and it benefits our organization tremendously.
Your excellent communication and problem-solving skills helped us cope with challenging projects and navigate tough client situations throughout the year.
Constructive feedback end-of-year-summaries
While being proactive and independent makes you a great remote worker, which showed in the number of completed projects you have done this year, it would be better to ask for more input upfront if things aren't clear and not wait for our clients to ask for revisions.
You have an exceptional eye for detail, which is why we gave you our most important projects for the entire year. However, you should do a bit better job respecting deadlines or at least notifying your supervisor upfront that you might turn in your work late.
We like how you lead by example, as you were the top performer and a true role model to younger colleagues. It would be nice, however, if you spent a bit more time explaining procedures and encouraging other team members to learn, as it will benefit them and you in the long run.
We've covered a lot of ground here, but we hope these examples have given you some helpful ideas for your next performance appraisal. With our phrases and good feedback automation tools, you will be able to create stellar appraisals in no time. As long as you are honest while remaining constructive and respectful, conducting performance reviews that will provide quality feedback to the recipient will never be a problem.
How do you write a summary for a performance review?
A review summary is a brief overview of employee's performance , strengths, and areas they can improve upon. It should briefly explain what they do well and what they should improve, with advice on how to do so.
What is an example of a performance review conclusion?
A performance evaluation conclusion should briefly summarize a person's performance during the review period, highlighting their key strengths and something they can improve upon:
John consistently exceeds expectations and is always willing to help others. His greatest strengths are his work ethic and his communication skills. As for the areas to work on, he can be a bit more proactive and seek feedback.
What should be included in a performance summary?
A detailed performance summary should reflect on each of the criteria a performance review had. Our article gave you plenty of effective performance review phrases , but some of them can be:
Objectives and goals
Time management and organization
Communication
What should I write in a performance review comment?
A performance review comment should highlight the employee's strengths and areas for improvement. Be specific and provide examples to support your feedback. Make it constructive by suggesting what they can do to improve instead of only pointing out the negative.
Side Hustles
Power Players
Young Success
Save and Invest
Become Debt-Free
Land the Job
Closing the Gap
Science of Success
Pop Culture and Media
Psychology and Relationships
Health and Wellness
Real Estate
Most Popular
Related Stories
Land the Job How to jump jobs within your company,   according to a career trends expert
Work The No. 1 sign of a toxic workplace—'it can   get messy, fast' warns career expert
Psychology and Relationships 63% of Gen Z workers have a best friend at   work—experts say there are drawbacks
Get Ahead Psychotherapist: No. 1 rule highly   successful people use to be happier at work
Leadership 3 simple tactics the best bosses use   to help people perform better
73% of Gen Z say they'll resign if they don't get regular feedback from their manager—how to start these conversations
For some workers, receiving feedback can be painful or awkward — but not for a majority of Gen Z. In fact, 73% of the youngest generation in the workforce say they will resign if they don't get regular feedback from their managers, a survey from StaffCircle found .
Regular feedback can be particularly important for those who entered the workforce during the pandemic and are still adjusting to in-person work etiquette. It's also crucial to shaping your career, Monster career expert Vicki Salemi tells CNBC Make It.
"You can really jumpstart your career progression by getting this feedback," says Salemi. "If you have this feedback and you're really diving into it, taking ownership of it and tapping into resources … you're fully engaged and part of your career growth."
While your manager should ideally be the one to set up these meetings, being proactive in seeking feedback on your work can benefit you in more ways than one. Coordinating the frequency of these meetings yourself can be helpful for both you and your boss, who likely has a lot on their plate.
"At the end of the day, the employee needs to take ownership of their career — don't expect your boss to do it for you," Salemi says.
How to approach feedback meetings
Asking for frequent feedback now can avoid any awkward year-end conversations around salary or promotions, and allow you to change your behavior in real time, Salemi says. 
"You may be continuing behavior that you're not even aware is problematic, or that can be easily tweaked," she adds.
As you seek feedback from your boss, keep these three tips in mind before, during and after to help you get the most out of conversations with your manager.
1. Determine how you'd like to receive feedback
Only 15% of employees surveyed by StaffCircle say they have weekly check-ins with their manager to discuss performance. A much larger portion of workers — 76% — have feedback meetings once a month or less.
Salemi recommends setting your expectations when it comes to when and how you receive feedback from your boss. Would you like to meet weekly, monthly or quarterly? Do you prefer to receive feedback in real time?
Consistency is also key when it comes to holding feedback meetings. 
"It shouldn't just be a one-time annual event," Salemi says. "If you're a worker who's looking for this feedback and not getting it, tell your boss upfront that it would be helpful."
2. What to have prepared going into feedback meetings
Before you actually sit down with your boss, brainstorm specific feedback you'd like to hear. You could ask for feedback on a particular project or presentation, or on how your skill set is developing.
While hearing negative feedback can deal a blow to your ego, it can be more helpful than hearing a blanket statement like "you're doing a great job" without any follow up. 
"You want to hear about things that maybe didn't go well and then opportunities for improvement," says Salemi. "Let's get in the weeds: What went well, and why did it go well? How can I continue that? What skills do I need to continue honing?"
3. Don't take anything personally
When it comes to feedback from your boss, it's important to remember one thing: "Nothing is personal."
While many often take critiques on their work to heart, Salemi encourages workers to focus on the positive impacts of receiving tough feedback and use it to further your career.
"It's a great way to connect with people and it really shows your vulnerability," says Salemi. "That can help you grow, that can also show your boss that you're taking full ownership of your career and any mistakes you made."
What if your boss isn't receptive?
Technically, your manager should be the one coordinating feedback meetings, but Salemi says it isn't necessarily a red flag if they aren't — it likely just means they're busy. 
"Many managers will give you feedback in real time, so they may not even be thinking you need to have monthly meetings," she says.
Plus, every worker is different when it comes to how and when they like to receive feedback. If your company has mandatory reviews annually, your boss may not think they need to schedule additional meetings. 
"What you may want monthly, your colleague may actually want weekly, and the other colleague may want quarterly," she says. "So it's what you think that you need most."
But when does a boss's resistance to feedback meetings become a red flag?
"It's more of a red flag if you schedule [a feedback meeting] and your boss continues to not show up," she says. "Or they don't have full attention during the meeting and they're multitasking."
If your boss seems too busy for regular feedback meetings, Salemi recommends offering to email questions ahead of time and saying you'll keep the meeting short. And while your manager's feedback is crucial, you could also seek assessments from other people in the office.
"Maybe you have a mentor in another department, or your same department, or peers in your department," she says. "You could say, 'I'm really working toward my career, how did you think I presented? What do you think I should work on?'"
Gen Z loves career growth
Remember, you don't have to wait for a feedback meeting to check in with your boss. "It's not a one and done conversation," Salemi says. 
"Maybe your boss suggested you do this online training, for example, and you take it … and you immediately learn new things and you start implementing it, feel free to let your boss know," she says.
As Gen Z enters the workforce, they're making it clear that they value career growth opportunities like feedback meetings, perhaps even more than their older counterparts. Only 52% of non-Gen Z employees say they would leave an organization if they don't receive regular feedback. 
"Gen Z is telling us basically that this is what they want and what they need to flourish, to stay working at their employer, because if they don't get that they will likely find it at another employer," says Salemi.
DON'T MISS: Want to be smarter and more successful with your money, work & life?  Sign up for our new newsletter!
Get  CNBC's free Warren Buffett Guide to Investing , which distills the billionaire's No. 1 best piece of advice for regular investors, do's and don'ts and three key investing principles into a clear and simple guidebook.