Select your preferred language
Welcome to Kindle Direct Publishing
Selling the Farm
Debra Di Blasi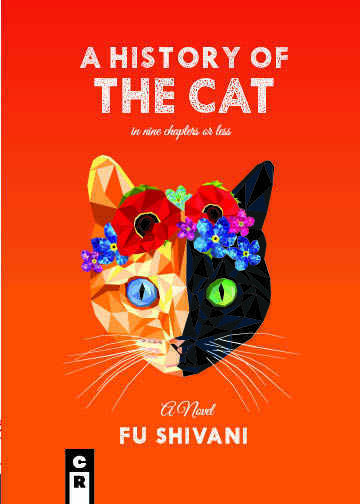 A History of the Cat in Nine Chapters or Less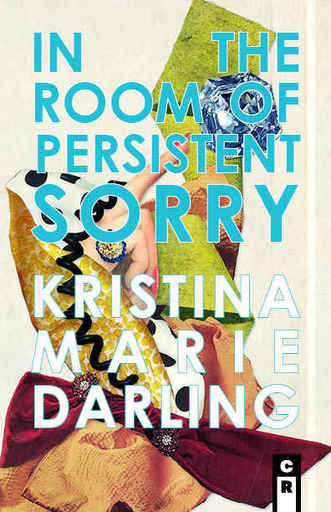 In the Room of Persistent Sorry
Kristina Marie Darling
Fantasy, Science Fiction, Horror, Mystery & Crime, Thriller & Suspense, Historical Fiction, Westerns, Fiction
Part of - Macmillan > Tor/Forge
Location - New York City, US
Size - Mid size
Formats - , Physical Books, Audiobooks, Ebooks
Website - https://www.torforgeblog.com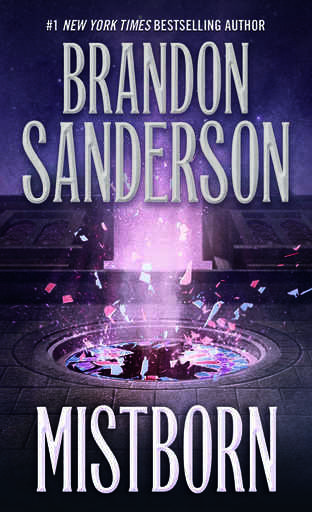 Brandon Sanderson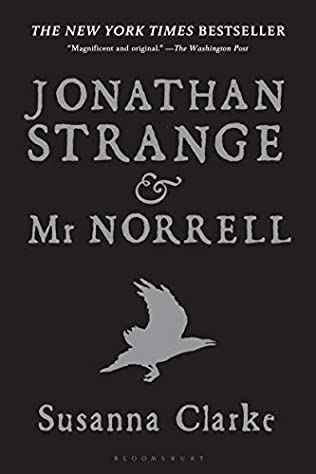 Jonathan Strange & Mr Norrell
Susanna Clarke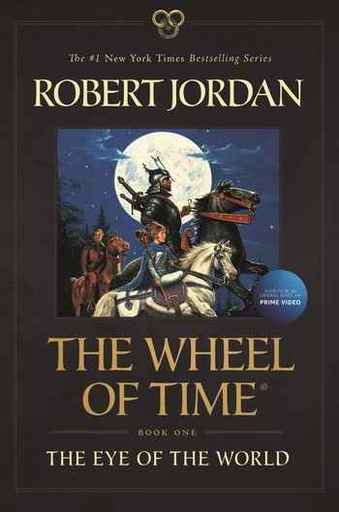 Wheel of Time
Robert Jordan
Europa Editions
Literary Fiction, Diverse Literature, Fiction
Formats - Physical Books, Ebooks, Audiobooks
Diversity - Diverse Literature
Website - https://www.europaeditions.com/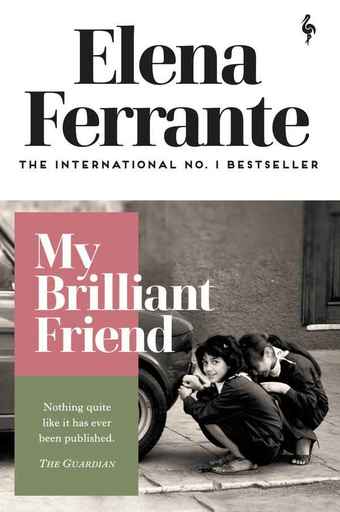 My Brilliant Friend
Elena Ferrante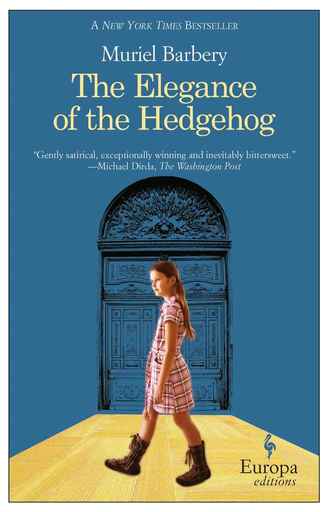 The Elegance of the Hedgehog
Muriel Barbery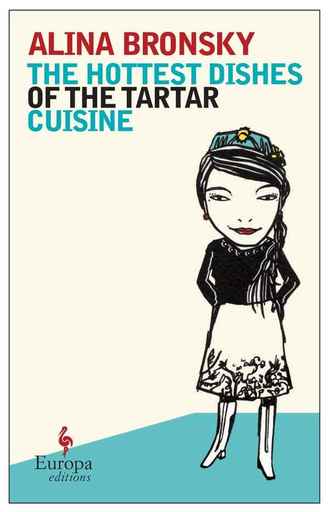 The Hottest Dishes of the Tartar Cuisine
Alina Bronsky
David Fickling Books
Picture Book, Middle Grade, Young Adult, Children's
Location - Oxford, GB
Website - https://www.davidficklingbooks.com/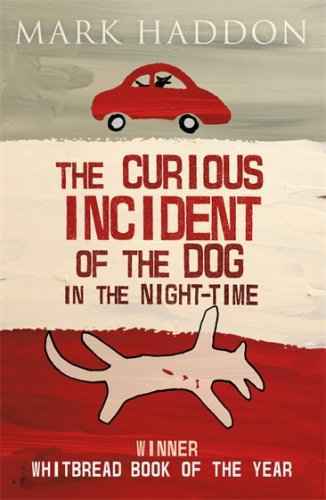 The Curious Incident of the Dog in the Night-time
Mark Haddon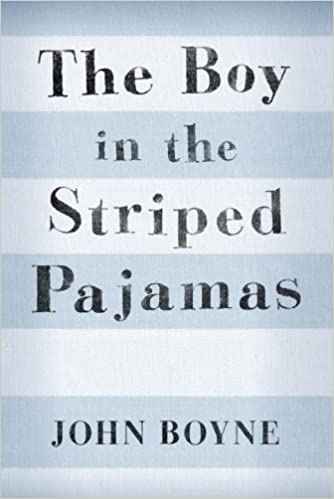 The Boy in the Striped Pyjamas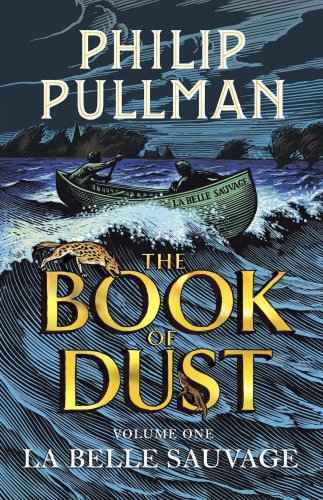 The Book of Dust
Philip Pullman
The Parliament House
Science Fiction, Fantasy, Diverse Literature, LGBTQ+, BIPOC, Fiction, Short Story
Location - Tampa, US
Diversity - Diverse Literature, LBGTQ, BIPOC
Submission format - Queries - Submit here
Website - https://www.parliamenthousepress.com/
Celia Mcmahon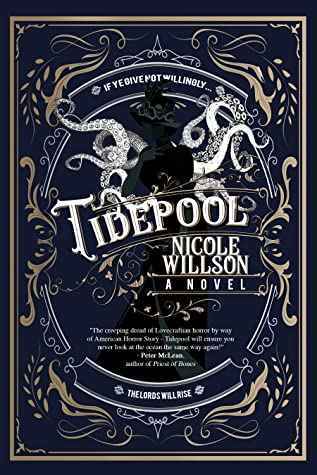 Nicole Willson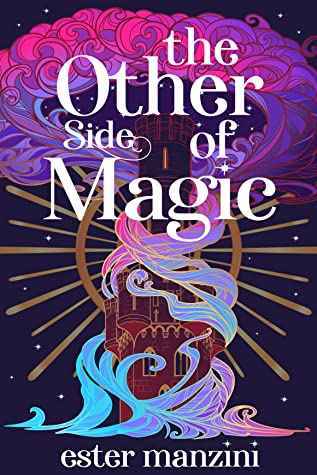 The Other Side of Magic
Ester Manzini
BOA Editions
Literary Fiction, Biographies & Memoirs, Diverse Literature, Poetry, Short Story, Nonfiction, Fiction
Submission format - Contests - Submit here
Website - https://www.boaeditions.org/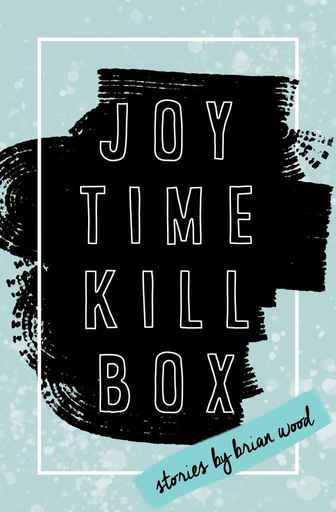 Joytime Killbox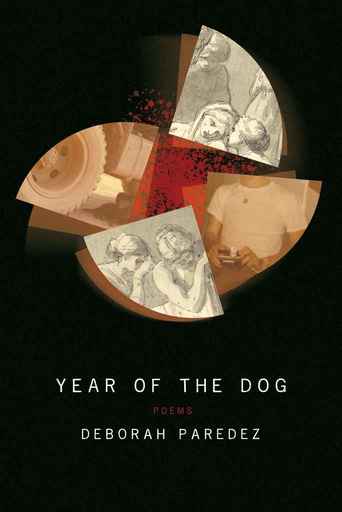 The Year of the Dog
Deborah Paredez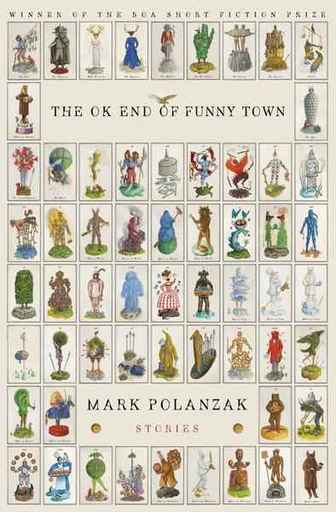 The OK End of Funny Town
Mark Polanzak
Harper Voyager
Science Fiction, Fantasy, Fiction
Part of - HarperCollins > William Morrow > Harper Voyager
Formats - Physical Books, Ebooks
Website - https://www.harpervoyagerbooks.com/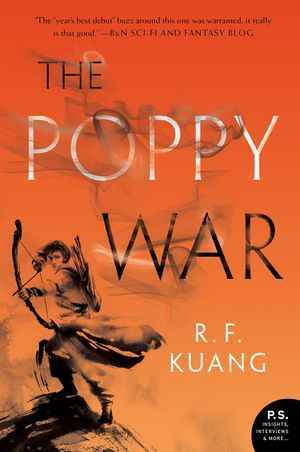 The Poppy War
R. F. Kuang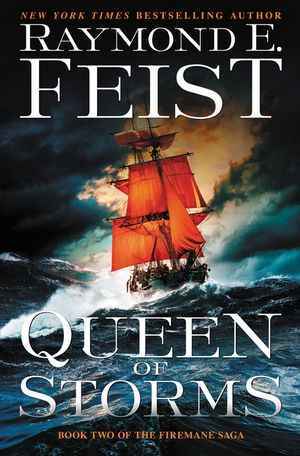 Queen of Storms
Raymond E. Feist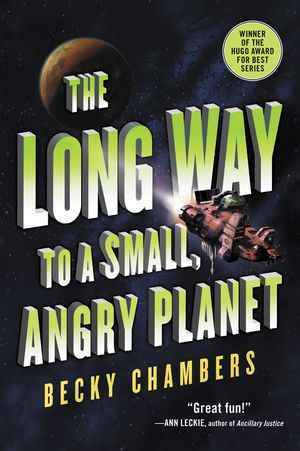 The Long Way to a Small, Angry Planet
Becky Chambers
Turner Publishing
Self-Help, Business, Young Adult, History, Romance, Mystery & Crime, Cookbook, Health & Wellbeing, Art, Nonfiction, Fiction
Location - Nashville, US
Website - https://www.turnerpublishing.com/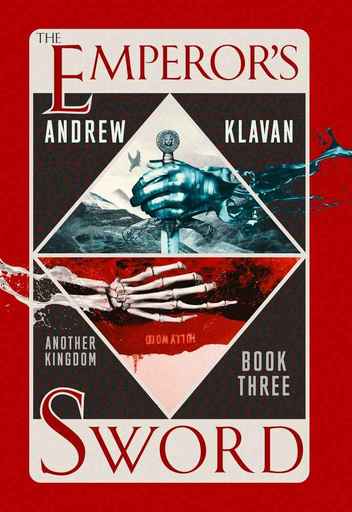 The Emperor's Sword
Andrew Klavan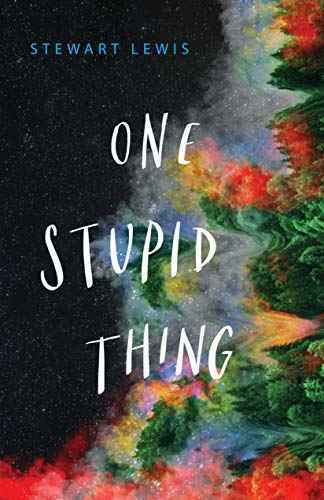 One Stupid Thing
Stewart Lewis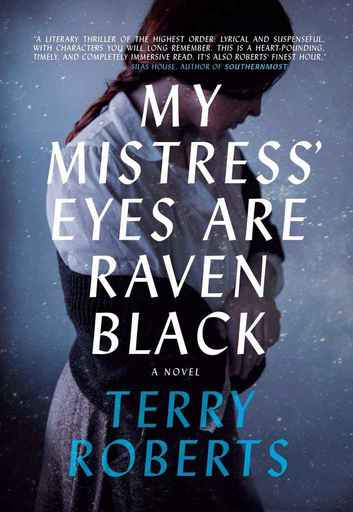 My Mistress' Eyes Are Raven Black
Terry Roberts
Grupo Santillana
Education & Reference, Nonfiction
Location - Madrid, ES
Size - Largest
Website - https://santillana.com/en/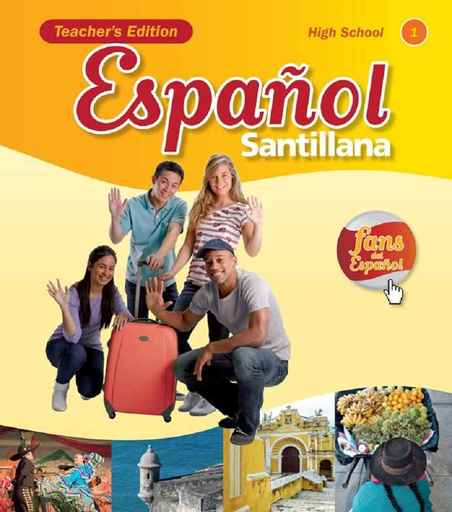 Español Santillana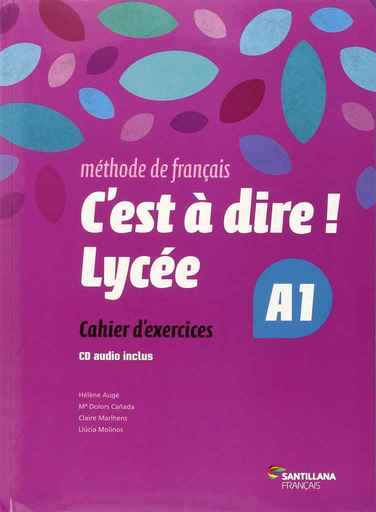 That Is To Say!
Helene Auge et al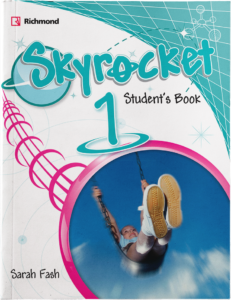 HarperCollins
Biographies & Memoirs, History, Cookbook, Religion & Spirituality, Science Fiction, Fantasy, Mystery & Crime, Business, Self-Help, Picture Book, Nonfiction, Fiction, Poetry, Short Story, Novella, Children's
Website - https://www.harpercollins.com/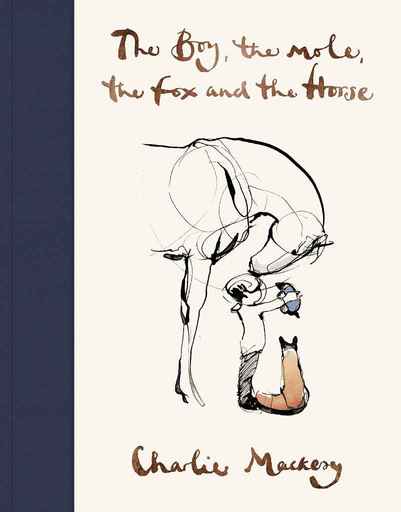 The Boy, the Mole, the Fox and the Horse
Charlie Mackesy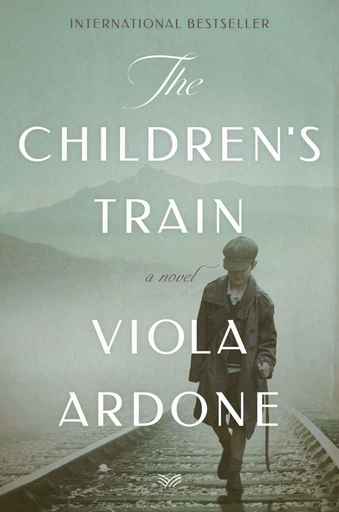 The Children's Train
Viola Ardone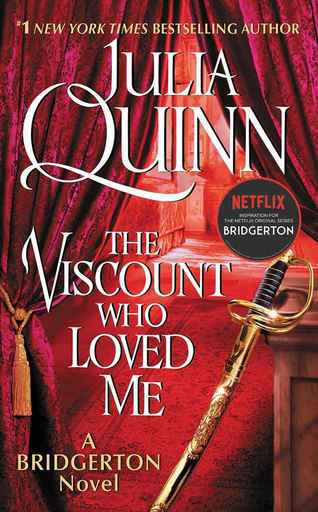 The Viscount Who Loved Me
Julia Quinn
Browse Publishers in Other Genres 📚
Academic Publishers
Action & Adventure Publishers
African-American Publishers
Architecture Publishers
Art Publishers
Biographies & Memoirs Publishers
BIPOC Publishers
Business Publishers
Catholic Publishers
Children's Publishers
Christian Publishers
Comics & Graphic Novels Publishers
Cookbook Publishers
Diverse Literature Publishers
DIY Publishers
Economics Publishers
Education & Reference Publishers
Environmental Publishers
Fantasy Publishers
Feminism Publishers
Fiction Publishers
Health & Wellbeing Publishers
Historical Fiction Publishers
History Publishers
Horror Publishers
Humor Publishers
Islam Publishers
Jewish Literature Publishers
Law Publishers
LGBTQ+ Publishers
Literary Fiction Publishers
Manga Publishers
Math & Science Publishers
Medical Publishers
Middle Grade Publishers
Mystery & Crime Publishers
Narrative Nonfiction Publishers
Nonfiction Publishers
Novella Publishers
Photography Publishers
Picture Book Publishers
Poetry Publishers
Politics Publishers
Psychology Publishers
Religion & Spirituality Publishers
Romance Publishers
Science Fiction Publishers
Screenplays Publishers
Self-Help Publishers
Short Story Publishers
Sports & Outdoors Publishers
Technology Publishers
Thriller & Suspense Publishers
Travel Publishers
True Crime Publishers
Urban Fiction Publishers
Westerns Publishers
Women's Fiction Publishers
Young Adult Publishers
What do book publishers do?
Sure, a book publisher prints and sells your book. But what they do behind the scenes encompasses much more than that. Publishers handle the entire publishing process for books, including: 
Editing the book, i.e. developmental editing, copy editing, and proofreading; 
Designing the book, i.e. book cover design and any necessary interior book design;
Promotion and marketing, i.e. writing the book's blurb, email marketing , setting up media interviews, etc.; and
Production and distribution, i.e. formatting and distributing hardback, paperback, and ebook versions of the book to stores, both online and brick-and-mortar. 
Note that the structure of publishing companies may differ, depending on their size. Bigger book publishers may be made up of publishing houses which may, in turn, be made up of imprints — each of which will have its own brand identity in terms of the type of books it publishes. 
However, regardless of a publisher's size, the scope of their work shouldn't change. Once you sign with a publisher, they will do everything that it takes to bring your book to market. 
What are the most prominent book publishing companies?
If we define success by sheer sales volume, then we might point towards the "Big 5" presses and educational publishers (who rake in a LOT of money). Over the past few decades, these giant publishing companies have merged with and acquired most of the mid-sized publishers in the industry. However, a few still remain. Here are today's biggest book publishing companies:
Penguin Random House (Big 5)
Hachette Book Group (Big 5)
HarperCollins (Big 5)
Macmillan Publishers (Big 5)
Simon & Schuster (Big 5)
Scholastic Corporation
Pearson Education
McGraw-Hill Education
Houghton Mifflin Harcourt
Cengage Learning
Together, these largest publishers dominate the publishing landscape. Countless beloved books come from their imprints, many of which you'll find in our directory. 
The rest of the publishing landscape is largely made up of small publishers, or independent publishers. Most big publishers don't directly accept unsolicited submissions without a literary agent — but smaller publishers do, making them a realistic and worthwhile route to publication. 
I have a long list of publishers. What next?
Congratulations! Now take a moment to thoroughly vet every publisher on your longlist. Scams are a dime a dozen in the publishing industry, and you want to make 100% sure that you're dealing with a legitimate publishing company. Again, we strongly recommend reading this post and Writer Beware to know what red flags to watch out for.
When you're confident in all of the publishers on your longlist, it's time for the most nerve-wracking step: submitting your manuscript to them. 
Check out our free resources if you're feeling daunted by what comes next. Whether you're learning how to research publishers or how to personalize a submission, we've got you covered.
Free online materials
How to Submit a Manuscript to a Publisher In 5 Simple Steps
Directory of 686 Best Literary Agents
What Do Agents Do? (And Do You Need One?)
How to Write a Query Letter in 7 Steps
How to Personalize Your Query Letters 
How to Write a Nonfiction Book Proposal 
How to Write a Nonfiction Query Letter
Find the perfect editor for your next book
Over 1 million authors trust the professionals on Reedsy, come meet them.
Save publishers to shortlist them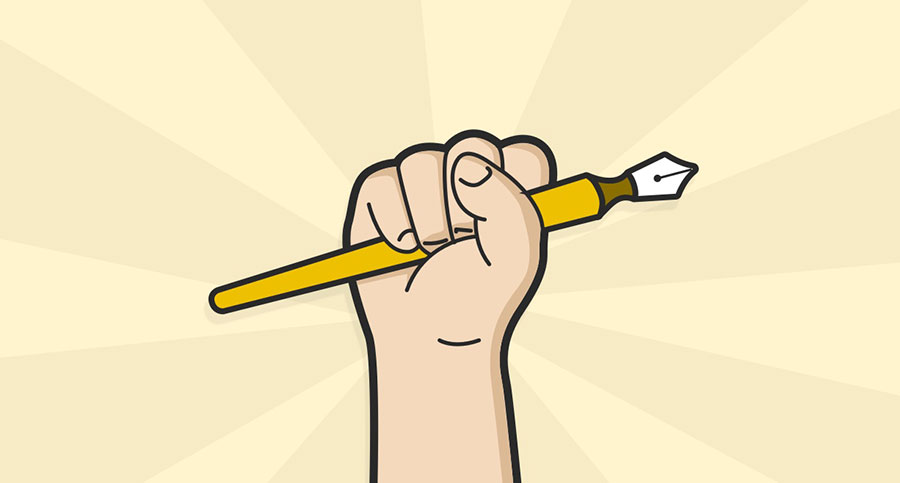 Save your shortlist
Enter your email address to receive your shortlist so that you don't lose it!
By continuing, you will also receive Reedsy's weekly publishing tips and access to our free webinars.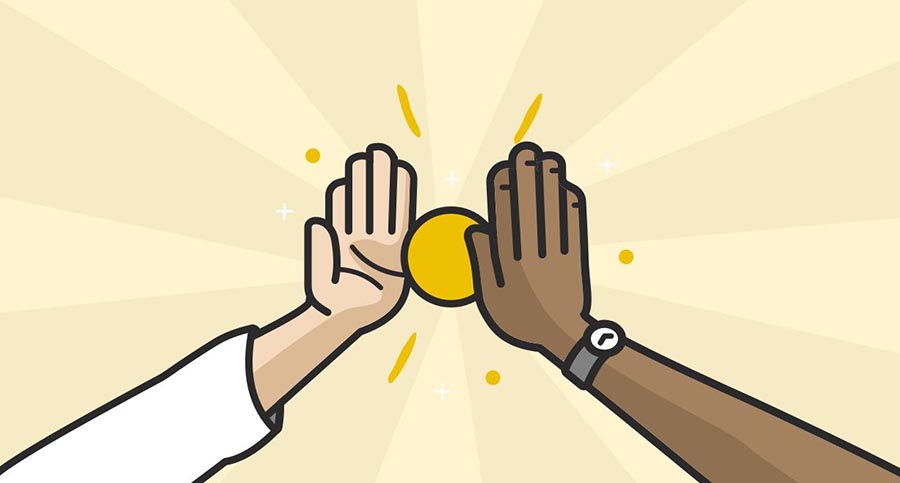 Check your emails
We sent over your shortlist. Thank you for using Reedsy's Publishers Directory, happy publishing! 🙌
1 million authors trust the professionals on Reedsy, come meet them.
Enter your email or get started with a social account:
Kindlepreneur
Book Marketing for Self-Publishing Authors
Home / Book Publishing / 29 Book Publishing Companies For Authors Without Agents
29 Book Publishing Companies For Authors Without Agents
Ten years ago, you never would have dreamed of getting your book traditionally published without an agent. But these days, the sky's the limit for authors.
The pros and cons of traditional vs. self-publishing have been hashed out a number of times.
So you know even though there are plenty of pros to self-publishing a book , there's something validating about writing a book that's so good a publishing company wants to claim and sell it as one of their own. Maybe you're one of the many writers who'd like to have a book published through the traditional route, or you're looking to branch out and try it alongside independent publishing.
You're not alone.
If you've ever considered seeking publishing companies to take a look at one of your books, you could find a literary agent, or there are plenty of legitimate publishing companies that accept proposals from authors without agents too!
What the deal is with literary agents and why you might not need one
30 of the best book publishing companies we found that accept proposals directly from new authors–no agent needed
How you can get noticed by publishers and editors
How to spot "vanity presses" and make smart publishing decisions
Table of contents
Traditional publishing & literary agents–what's the deal.
The Cons of Using an Agent
Publishers To Consider (Even If You're a New Author)
28. Graywolf Press
Follow the Guidelines
Be Professional and Polite
Build Connections
Make It Your Best Work
Be Open to Feedback
Build Your Author Platform
Caveat : As you all know, I've never traditionally published. So I want to be upfront and let you know that the below is purely research-based and does not imply that I have used the below publishers. You can search for publishers and agents on websites like QueryTracker.net , WritersMarket.com , or PublishersArchive.com .
When you think of traditional publishers, the Big 5 might be your first thought:
Hachette Book Group
HarperCollins
Macmillan Publishers
Penguin Random House
Simon and Schuster
These are the big dogs — the Holy Grail of publishing accolades and prestige.
These companies are extremely selective and will only accept proposals through an agent. In order for the slightest hope that big publishing houses will show interest, fiction authors must have impressive writing skills and their work must fit the commercial mold of genre fiction, while nonfiction authors must have a compelling hook, a marketable idea, and a substantial author platform.
If you think your work is Big 5 material, you have to find an agent who's interested in your book. They (if they're any good) will help you make your book even better, then work their tail off to find you a great deal. They're a lot like a business manager, and they can contact otherwise unreachable editors and negotiate all the important contract details on your behalf–but it's not all roses.
First, you have to do a ton of research on each agent before you contact them. The internet is full of scammers looking to prey on someone desperate for a book deal, or amateurs who will be a waste of your time (and possibly money) because they call themselves "agents" but don't really know what they're doing.
Then, after you do careful research to find a legitimate agent, the next step is finding one who thinks you have an amazing book. Even then, there's no guarantee of a publishing contract. Just like authors, agents typically get a number of rejections before they find a publisher who shows interest in your book.
If they do get your book accepted by a publisher and get you an advance for your book sales, it comes at a cost–15% of all your earnings.
So if you aren't set on getting published by a company that REQUIRES an agent, a better option might be getting published without an agent. There are tons of reputable medium and small publishing companies out there, and more and more publishers are loosening their grip on the reins to allow un-agented authors to contact them directly–cutting out the middleman. Even big companies dabble with submission periods of bypassing literary agents to find talented writers .
Although small publishing houses don't have the same clout with retailers or the same resources for marketing and publicity , most still have talented editors , designers, and passionate professionals for publishing great books.
One of the book publishing companies on our list is even an imprint of Penguin Random House, and yes, they accept contacts from authors directly. Plus, here's an example of a brand new author who got a contract with Baen Books, another publisher on our list, and his novel has great reviews on Amazon.
Below is a list of 30 book publishing companies that authors can contact directly. For each publishing house, you'll find:
A link to their website
What they publish
Any significant notes about their publishing history
A link to their submissions guidelines for authors
Whether they accept proposals via snail mail, electronically, or both
The estimated response time (if it was given on their site)
A link to their catalog of previously published books, and
Location of the publisher
When you find one that sounds interesting or like it might be a fit for your goals as an author, bookmark it. This could bring you one step closer to becoming a (traditionally) published author.
Note: Be sure to check each of the publishing companies' websites and submission requirements carefully. You'll make a great first impression by applying only to those publishing houses that carry books like yours.
How to Find Other Publishing Companies
One of the best ways to find successful publishing companies is to analyze the genre for your book and see what other companies are publishing books in that genre.
If you're doing this manually, this can take a very long time, and you'll end up finding a lot of other companies that aren't really great.
Thankfully, there's a tool that makes it easy to see all of the major publishers for the bestsellers of any genre.
That tool is Publisher Rocket .
With Rocket's category analysis tool, you can easily find a list of publishers for any genre by doing the following:
Finding your desired category/genre through the Category Search
Clicking on the "Insights" link
Hover over the "i" icon under the Large Publisher tile
Find a list of large publishers in that genre
A lot of these publishing companies will be traditional publishers, so you can reach out to them if you want a traditional publishing deal. Or you might find some hidden gems, like lesser known but successful small publishers.
Formatting Has Never Been Easier
Write and format professional books with ease. Never before has creating formatted books been easier.
30 Book Publishing Companies That Accept Proposals Directly From Authors
1. self-publishing school.
They publish a massive variety of nonfiction, fiction, and children's books
They have helped over 7,000 authors in just 7 years, so there's proof their system works
They pride themselves on not just helping authors publish, but actually sell their books (and they don't take a royalty cut from your sales)
They have additional training, support systems, community, and coaching for authors, which is included if you are accepted
Submission guidelines – NOTE: YOU MUST SCHEDULE A STRATEGY CALL so they can hear about your book idea and see if you'll be a good fit with their organization
They can usually hop on the phone with you within 48 hours of applying
They will assign a 1-1 coach to you after you're accepted and give you access to a lot of supplemental course and training materials
See Successful Students Here.
See Their Library Here.
Virtual, based mostly in US
Publish science fiction and fantasy
A respected and popular publishing company, and an imprint of Penguin.
Submission guidelines
They only accept snail mail submissions and full-length novels of at least 80,000 words . They do not accept short stories or novellas.
They require submissions to be exclusive to them, however, if they take longer than three months to review your manuscript, then you can submit elsewhere
New York, New York
3. Chronicle Books
Children's books and Adult trade (not adult fiction)
Their books are everywhere as they even have international retail stores
Different guidelines if you're submitting children's or adult trade, so follow carefully
Will only respond if interested in publishing
Browse their books here
San Francisco, California
Science fiction and fantasy only
One of the most respected publishers of Science Fiction and Fantasy books, they are one of the few established publishers that will accept full-length manuscripts from authors without an agent
Submission guidelines here
Strongly prefer electronic submission through their submission form
Take longer than typical to hear back (9-12 months)
Wake Forest, North Carolina
5. Flashlight Press
Publish children's fiction picture books targeted to 4-8-year-olds
Their books are beautifully illustrated and they only publish 2-4 each year. Their company and individual books have won many awards. They distribute internationally.
Please follow the guidelines exactly
Books should be less than 1,000 words with a universal theme dealing with family or social situations and fit within their catalog of books
If interested, they will contact you within 3 months.
Brooklyn, New York
6. Skyhorse Publishing
One of the fastest-growing independent publishers in the U.S. with 15 imprints and a backlist of over 6,000 titles.
They publish pretty much everything, both fiction and nonfiction, adult, young adult, and children's books.
They've had 43 titles on the New York Times bestseller list in the 10 years they've been publishing.
You'll hear from them within 4-6 weeks if they are interested in seeing more of your manuscript.
You can browse their titles here
7. Free Spirit Publishing
Publish nonfiction books and learning materials for children, teens, parents, educators, counselors, and others who interact with young people
They produce 20-25 new titles per year and have a strong distribution through major trade and library distributors, in bookstores such as Barnes & Noble, on Amazon.com, and their widely distributed mail order catalog.
They are looking for nonfiction proposals in these categories: Teaching Strategies & Professional Development, Early Childhood, Gifted & Special Education, Bullying Prevention & Conflict Resolution, Character Education, Leadership & Service Learning, Educational Games, Posters, & Jars, and Counseling & Social-Emotional Learning (at the time of this writing)
They only accept proposals through mail.
Their response time is usually 2-6 months
Minneapolis, MN
8. Five Star
Open to Mystery and Western fiction submissions
Connected to large academic companies Gale and Cengage Learning
Without an agent or previous book published, will need to query a general editor ( [email protected]) to get full submission guidelines. You should include your name, contact information, and genre. Submissions are accepted electronically only.
They will respond, but it may take some time
Their website was more difficult than most for authors seeking publishing companies, but they also have a Facebook page for more information
Waterville, Maine
9. Kensington Publishing Corp.
Known as "America's Independent Publisher," they have a bunch of imprints
Publish over 600 fiction and nonfiction titles each year, including a range of popular genres such as romance, women's fiction, African American, young adult and nonfiction, true-crime, western, and mystery titles
Published some New York Times bestselling authors
You should review their editors' interests and submit to the one you think is the best fit for your book
They will only respond if they are interested.
You can browse their book categories and titles here
10. Beacon Press
Publish serious nonfiction of deep fundamental issues, such as respect for diversity, religious pluralism, anti-racism, justice, equity, and compassion for all humans
At the time of this writing, they are not accepting self-help, new poetry, or fiction books
Submissions
They only accept electronic submissions.
They will contact you within 3 weeks if interested in seeing a full proposal after considering your query
Boston, Massachusetts
11. Black Inc.
Publish a variety of fiction and nonfiction, but not poetry or children's books
Open to submissions from Australian writers only and via email only
If they are interested in your manuscript, they will contact you within 8 weeks.
Explore their website
Carlton, Victoria, Australia
12. Persea Books
Fiction and nonfiction.
They accept literary novels, creative nonfiction, memoirs, essays, biographies, books on contemporary issues, anthologies, and limited poetry and young adult titles.
They do not publish genre fiction, self-help, textbooks, or children's books
You should submit your submissions package through the mail
13. BelleBooks/Bell Bridge
BelleBooks originated to publish Southern fiction before creating the substantial imprint Bell Bridge, which publishes a wide variety of genres
Publish everything from anthology to young adult, including children's books, fantasy, nonfiction, romance, mystery, and women's fiction.
Submission guidelines – CURRENTLY CLOSED TO SUBMISSIONS
This page includes to-the-point answers to questions like What do editors want? Why was your book rejected? And specific submission instructions, editor to contact, and word count by genre.
They do not accept simultaneous submissions unless you're agented.
Typical response is 3-6 months
Browse their books
Memphis, Tennessee
14. Seven Stories Press
Publish fiction and nonfiction, and the occasional book of poetry
Books are distributed by Random House
You should submit the requested materials through mail only.
Check out their titles . You'll notice their subjects include feminism, LGBTQ, environmentalism, human rights, and journalism.
15. Jollyfish Press
Publish a variety of commercial and literary fiction, fantasy, science fiction, mystery, thrillers, young adult, humor, romance, and women's fiction.
A newer publisher started in 2012, was acquired by North Star Editions, Inc. in October 2016
Should submit through email only
Their About Us page tells what their editors are looking for , which can be helpful for authors seeking publication
Book titles
Provo, Utah
16. Oneworld Publishing
Nonfiction and literary fiction. Categories include self-help, biographies, religion, history, business, and more.
Approximately 100 books per year internationally.
They have a submission form for authors to download and complete
Make sure your book fits in with their previously published titles
London, United Kingdom
17. Black & White Publishing
Fiction and nonfiction, including women's fiction (chick lit, saga, and romance), crime and psychological thrillers, contemporary YA and new adult crossovers, children's fiction … and nonfiction: memoirs, sport (the UK and Ireland especially), humor, food and drink, and activity books
A leading independent Scottish publisher open to work by authors from UK, Ireland, and beyond
They prefer you use their online submission form, but they will accept mail
You should hear back within 3 months if they are interested
United Kingdom
18. Angry Robot
A respected adult science fiction and fantasy publisher, who occasionally publishes horror too
British-based but has great distribution in the US, Australia, New Zealand, and the UK. Part of Watkins Media Ltd
They have "open door" periods periodically (like every 18 months or so) when they accept manuscripts from authors without agents. Check their website to find out if it's currently an open door period
You can submit to them anytime if you have a literary agent or if you've been recommended to them by an author already on their list
Submissions are only accepted electronically
They prefer books targeted to adults rather than junior or young adults. You can browse their books here
19. Evernight Publishing
They seek complete manuscripts between 10,000-100,000 words in sub-genres of romance and erotic romance.
Your submission should be exclusive to this publishing house
They will make a decision on your proposal within 12 weeks
Browse their website to see if yours fits
20. Felony & Mayhem
A print and digital literary mystery fiction book publisher
They only accept electronic submissions, preferably in Word docs
Word count must be at least 80,000 words. 85,000 is preferred.
They prefer mysteries with plots related to literature, philosophy, religion, academia, history, music, art, politics, food and wine, theatre, magic, anthropology, and settings outside the U.S.
Their book titles are here
21. Chicago Review Press
A variety of both fiction and nonfiction. They have several imprints, including an award-winning line of children's and young adult nonfiction books
Carefully review submission guidelines relevant for you
You can even learn more about the acquisition editors you'll be contacting
Here are their book titles
Chicago, Illinois
22. Albert Whitman & Company
Children's books from 0-15, from board books to young adult
Picture books, middle-grade fiction, and young adult fiction each have their own submission details to follow
You should hear from them within 6 months if they are interested
Browse their catalog
Park Ridge, Illinois
23. Charlesbridge
Publishes primarily books for children , but also adult nonfiction and puzzle books. Their submission guidelines also state they are accepting young-adult novels.
Submit through mail
They will respond if they are interested only.
Here are their children's books
Watertown, Massachusetts
24. Peachtree
Specialize in children's books, from board books to picture books to young adult fiction and nonfiction. They also maintain a line of adult backlist titles covering consumer references in health, education, and parenting; regional guide books about Southern US; adult fiction, biography, and memoirs with a focus on Southern authors.
Send through mail
Their review process typically takes 6-9 months
Check out their books
Atlanta, Georgia
25. Turner Publishing
Little bit of everything – children's, health & fitness, cookbooks, literary fiction, thriller/suspense, family & relationships/religion, juvenile fiction, history, humor, science, sports, romance, and nonfiction
Their submissions don't provide a lot of guidelines except where to email your materials
They will contact if interested
Nashville, Tennessee
26. Koehler Books
Two publishing models : 1) Traditional model for experienced and agented authors with good sales. 2) Hybrid/co-publishing for new and emerging authors who need help and coaching.
A wide array of genres, including memoirs, military, Business, Fiction, self-help mystery, thriller young adult and women
They do not accept previously published books
Fill out their submissions form and expect to hear back within 1-2 weeks
View their home page
Virginia Beach, VA
27. TCK Publishing
They publish a wide range of nonfiction and fiction (but not poetry or children's picture books)
They only accept digital submissions of completed manuscripts or book proposals on their website or via email
Different guidelines if you're submitting fiction or nonfiction, so read carefully
They respond to all submissions with a yes or no within 21 days
Browse their titles here
Granger, Indiana
They publish poetry, memoirs, essays, fiction, and nonfiction
Submissions are opened and closed at different times
Publishes only about 30 books annually
Minneapolis, Minnesota
29. Union Square & Co. (Formerly Sterling Publishing)
They publish a massive variety of adult, young adult, and children's books
They have over 60 years in business and over 5,000 titles in print
They have several imprints, including one for food, wine, and spirits; another for body, mind & spirit; another for crafting, decorating, and outdoor living; yet another for puzzles and games.
For children's books, they publish both fiction and nonfiction. They even have an imprint that publishes workbooks and flashcards for students in preschool through middle school.
Submission guidelines – NOTE: THIS PUBLISHER NOW REQUIRES AN AGENT FOR SUBMISSION
They accept submissions from authors through mail.
It sounds like they respond to all submissions via mail or phone within several months.
Browse their catalogs here
How To Get Noticed by Publishers
Once you've decided you want one of your books published, it's time to put in the work to get noticed and stay out of the slush pile.
Here are the strategies we'll take a look at:
Follow the guidelines
Be polite and professional
Build connections at conferences
Make it your best work
Be open to feedback
Build your author platform
Read and follow the stinkin' guidelines.
Then read and follow them again.
Provide the publisher with exactly what they request in the method requested. If they say strongly prefer electronic submissions, give yourself a bonus point and submit your materials electronically.
Do not send your full manuscript unless they explicitly ask for it in their submission guidelines, or after they've expressed interested in your query letter.
Write an amazing query letter. This is like the cover letter you write when you're applying for job, hoping for an interview. You need to write your best pitch to sell your book in a one-page letter, hoping the editor or agent picks your book to "interview" further.
Many publishers also request a synopsis or a brief summary of your entire story. Sample chapters are another common request for publishing companies. Most guidelines specify if they want one, two, or your first five. Give them what they ask for.
Nonfiction authors need to write a killer book proposal to show your book idea will sell, and that you have the credibility to give the advice. Among other things, your book proposal will include a detailed analysis of similar books already on the market, how your book is different, who will buy the book (your target audience), and why they need it, your author bio, a detailed chapter-by-chapter outline, and sample chapters. You'll want to spend a fair amount of time researching and preparing your book proposal, which will probably end up being between 10 and 25 pages long.
Ultimately, send them quality work of what they ask for — nothing more, nothing less.
In all of your interactions as an author, you'll be noticed for being polite and professional. In your letters, emails, social media, phone calls, and in-person conversations, show courtesy and professionalism and people will be more likely to want to do business with you.
If you come across as rude and unprofessional, people are not going to want to work with you. Editors receive an unbelievable number of submissions every month, so be patient and humble as you're pursuing a publisher.
Good old fashioned one-on-one networking with people who work at publishing companies is another way to increase your chances of getting your foot in the door.
Publishers are more likely to at least carefully consider queries from someone they recognize, so bust out of your comfort zone and introduce yourself to people at conferences and summits. You never know where a connection may lead.
This is another "should go without saying," but before you start pitching editors or agents, make sure your work is your best work. This goes for your manuscript as well as all of your submission materials. Read them out loud. Have someone else edit them. This is part of being professional. Don't waste the publisher's time or yours by submitting sloppy materials.
Another tough one for some authors is being open to feedback. If your editor, your agent, and your beta readers give you feedback, have an open mind to it. Consider their point of view and seek more opinions or information if you're unsure.
You probably won't follow every piece of advice given (sometimes they're contradictory), but as authors, we are so blind to our passionate work that we miss the flashing red lights only outsiders can see. Tweak what's necessary to create a more compelling book.
Finally, and this is especially important for nonfiction authors but doesn't hurt for fiction authors either, build your author platform.
Design a professional author website that showcases your previous work if you have any and have your social media author accounts ready to go.
Showing the publishing companies that you have established a place in the world as an author by building a big email list will certainly help. This sends the message that you'll be more like a partner to them in marketing your book — something they'll love to see.
An Important Note About Vanity Presses
Apart from the 30 publishing companies on this list, not every company out there has your best interests at heart. Much like in the indie world, there are people out there who are more than happy to use you as a means of earning themselves money. Vanity presses are publishing companies that charge you a fee to publish your book, and do nothing to market it or professionally edit it. Be wary of any company that wants you to pay them to publish your story. If this happens, run for the hills.
If you're unsure of the difference between legitimate publishing houses and these 'vanity presses,' check out this helpful guide that will clear things up for you.
Get After It
If the prestige, validation, greater potential of having your very own book on bookstore shelves, and the potential for literary awards is exciting to you, then researching and contacting publishing houses that seem the best fit for your writing may now be on your to-do list.
If reading about these publishing companies is exciting to you, or you've always known getting a publishing contract would mean the world to you, then why not go after it?
One thing I do know is if you never try, you'll never know.
Side note: if you're interested, I also have an article to help you find the best self-publishing company here .
And as you've learned, you don't even have to have an agent. You'll probably get a rejection or five, but don't get discouraged. There are plenty of legitimate book publishing companies out there just waiting to find the next talented author.
Why not you?
Dave Chesson
When I'm not sipping tea with princesses or lightsaber dueling with little Jedi, I'm a book marketing nut. Having consulted multiple publishing companies and NYT best-selling authors, I created Kindlepreneur to help authors sell more books. I've even been called "The Kindlepreneur" by Amazon publicly, and I'm here to help you with your author journey.
Traditional Publishing & Literary Agents--What's The Deal?
Related Posts
How to come up with a pen name in 2023 (+ a pen name generator), how to revive dead book sales: managing your backlist, how to publish a coloring book that will sell: 5 steps, sell more books on amazon, amazon kindle rankings e-book.
Learn how to rank your Kindle book #1 on Amazon with our collection of time-tested tips and tricks.
5 thoughts on " 29 Book Publishing Companies For Authors Without Agents "
I found your site terribly informative. As a rank amateur, many of my questions were answered. Permit me one dumb question – is it considered improper to submit a work to more than one publisher at a time? Told you i was an amateur.
Glad you're liking it. As for your question, no, no it isn't.
What about Bookouture, they accept manuscripts without an agent. They do not pay advances but pay higher royalties
Excellent, informative article. Thanks for sharing.
Glad you liked it.
Comments are closed.
Join the community
Join 111,585 other authors who receive weekly emails from us to help them make more money selling books.

Create Account
How to Self-Publish
How to Design a Book
How to Market a Book
Distribution
Calculators
Book-Building Tool
How to Self-Publish a Book: The Complete Guide to Publish Like a Pro
The book industry is thriving, and self-publishing is on the rise if you want to learn more about how to self-publish a book, you've come to the right place., here, we'll address the various aspects of self-publishing a book..
What are the benefits of self-publishing?
What are the steps to self-publishing?
How much does it cost to self-publish?
How should I price my book ?
How much money do authors make?
Download the guide (with bonus content): How to Self-Publish a Book
Benefits of Self-Publishing
There are so many pros of self-publishing a book., no gatekeepers.
There are no gatekeepers—no literary agents or publishers standing in your way. This allows for diversity to flourish and for underrepresented voices to finally have a space to share their work.
Higher Margins
Not only are the barriers to entry lower, but the margins are higher. When you work with a traditional publisher, they have to take their cut. By self-publishing your own book, you can earn more for each book that you sell.
More Control
When you self-publish, you own your work and have complete control over the publishing process. For a lot of authors who have poured their hearts and souls into writing a book, it's very important for them to have power to make decisions throughout the publishing process.
Equal Quality
As technology has improved, self-published authors now have access to high-quality printing and book distribution networks similar to traditionally published authors. Your self-published book will look like the other books on the shelves.
So what are you waiting for? Let's learn more about how to publish a book yourself.
8 steps to self-publishing a book, step 1: writing.
This might sound obvious, but we can't overlook the writing process!
Waking up every day and putting in the work to write a book is no easy feat.
Here are a few of our favorite writing tips and resources to get your book ready for the next step: 7 Essential Writing Tips for Authors .
Writing a book is a huge accomplishment. If you've made it that far, we hope you take a moment to stop and congratulate yourself on a job well done. Now, let's get ready to share it with the world!
Step 2: Book Editing
There are a few different types of editing —and each serves a unique purpose for a manuscript. You'll have to assess your work to determine what level of editing to start with.
Step 3: Book Design
The next step is designing your book! There are two main steps in the book design process: interior design and book cover design.
Interior Book Design
Interior design might not sound like the most exciting part of the design process, but it is necessary to create a professionally published book. Typesetting, commonly referred to as book formatting, has "rules" for widows, orphans, hyphens, and various other elements within a book to make it more readable, ensuring a pleasant reading experience for your audience.
Book Cover Design
Your book cover design is the first impression readers have of your book. While it's important to be unique, it's equally important to pay attention to what comparable covers in your genre look like.
Visit your local bookstore and look at the books in your genre. What are the trim sizes? What do the front covers look like? The spines? Take note of the imagery, the fonts, the colors, and more. Observe and ask yourself, what elements of these book covers do I like? How can my book cover stand out—in a good way?
The back cover of the book will be made up of common elements such as book reviews, the book description, author bio, and barcode. The spine often contains the name, author, and publisher logo. Study these elements to make sure that your book will fit in on the shelf, and booksellers will feel comfortable stocking it.
A professional book cover designer can help steer the creative direction—but you know your book best, and it's important for you to bring your own ideas to help create a cover that brings your book to life.
Step 4: Book Metadata
What exactly is book metadata , and why is it important?

Book metadata may sound complicated, but it's relatively straightforward. It consists of all the information that describes your book, including your title, subtitle, price, trim size, author name, book description, and more.
Writers often ask for tips on how to come up with a book title .
A good rule of thumb is to follow the PINC Acronym, coined by Michael Hyatt.
Make a Promise: let readers know what to expect from reading your book.
Create Intrigue: engage a reader; entice them to pick up your book.
Identify a Need: if there's a common problem that your book has the answer to, identify this common ground and promise (back to P!) a solution.
State the Content: keep it simple and straightforward. What is your book about?
As you're brainstorming ideas for your book title, keep in mind that you have an opportunity to enhance your short title with a longer subtitle. A good book subtitle varies from one genre to another, but here are a few subtitle examples to get you started.
Novel: Venetian Blood: Murder in a Sensuous City
Memoir: The Art of Waiting: On Fertility, Medicine, and Motherhood
Self-Help: No Excuses: Nine Ways Women Can Change How We Think About Power
Book Description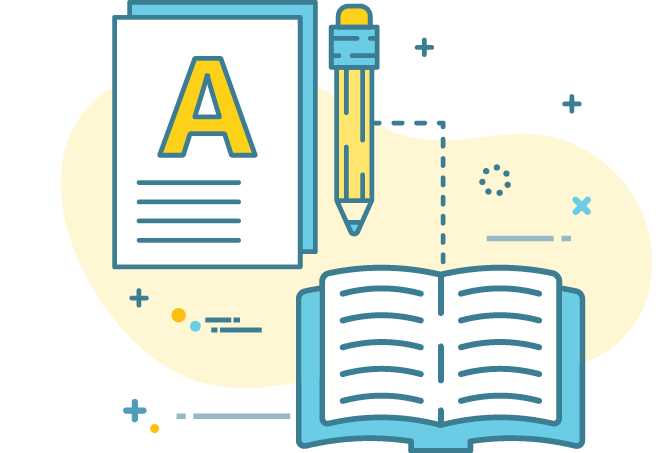 The cover of your book draws a person in…the title intrigues…and the book description closes the deal.
So, how do you write a good book description?
Keep it simple and straightforward
Aim for 150-200 words
Use paragraph breaks, bold, and italic formats to provide emphasis when necessary
Insert bullet points when applicable
Avoid time-sensitive language like "coming soon"
Another tip for writing your description—look up reader reviews for books that are similar to yours. What language are they using? Let their descriptions of similar books help guide you as you write yours.
Your description is more than just text on the back cover of a book. It's detailed, descriptive copy that will be used in your marketing and help your book's discoverability. You want your description to appeal to a person picking it up off the shelf at a bookstore, as well as Google's search algorithm. The keywords in your description impact your book's discoverability online—so be sure to keep keywords in mind as you write and incorporate them into your description when it's natural and appropriate.
You're probably wondering what is an ISBN ?
ISBN stands for International Standard Book Number. It's an internationally recognized identification number, similar to any product number you would find on other products you buy, like a box of cereal or a pair of shoes.
Do you need an ISBN? You need an ISBN if you want your book to be available for sale in bookstores or with an online retailer or wholesaler. You'll want to purchase this before your book designer begins work on the cover of your book, so that it can be included in the back barcode.
If you don't want your book available for sale, IngramSpark can assign a SKU to your book for printing and manufacturing purposes only. If the book is not available for sale with an ISBN, then you will be the only person capable of ordering a copy of your book. You might select this option if you're printing a book for personal use or as a gift for a friend.
Many self-publishing platforms offer indie authors the opportunity to use a free ISBN. At IngramSpark, we highly recommend that you purchase your own ISBN.
How many ISBNs do you need? You'll need an ISBN for each format of your book. Let's say you want to publish hardcover, paperback, and ebook versions of your upcoming book—that means you'll need to purchase three unique ISBNs.
What's the difference between an ISBN and a barcode? An ISBN acts like a product number, while the barcode is how the actual number is translated and readable by a scanner. If you want your book to be made available in brick-and-mortar bookstores, you'll want to include a barcode with your ISBN.

BISAC Codes
BISAC codes essentially identify what your book is about – the primary genre(s), topic(s), and theme(s). While a reader might not be trained to search for books based on a BISAC code, retailers and booksellers will use your BISAC code to determine in which category to place your book on their website, or where to shelve it in their bookstore.
For a full list of available BISAC codes, see BISG's Complete BISAC Subject Headings List .
Step 5: Publishing
If you haven't yet, now is the time to choose how you're going to share your story with the world.
There are various self-publishing companies to choose from—but IngramSpark provides many features that you won't find anywhere else.
IngramSpark offers indie authors and publishers the ability to create professional print books (paperback and hardcover) and ebooks. With IngramSpark, you can self-publish a book and make it available to 40,000+ retailers and libraries—in stores and online—through our global distribution network.
In addition, IngramSpark authors receive:
24/7 customer support
Online sales reporting
Free publishing tools and resources
Affordable advertising opportunities
Discounts with outside experts on publisher services
Some self-publishers simply wish to print a select number of copies, and not enable their title for distribution—and you can do that! However, if you're looking to reach the masses, IngramSpark's distribution network has you covered.
Step 6 : Distribution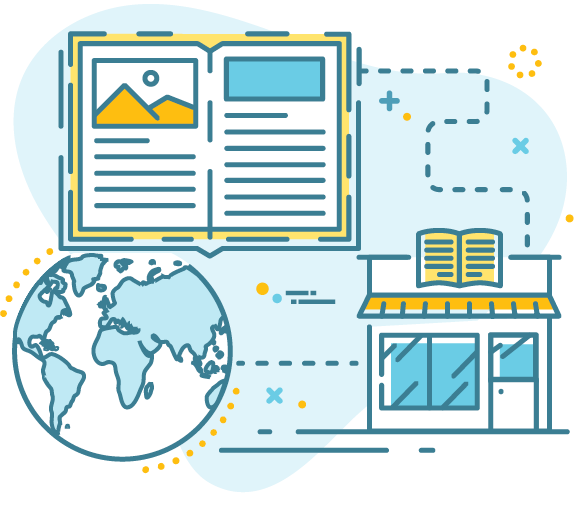 Book distribution used to be a major stumbling block for self-published authors. They would spend weeks, months, even years writing their book. They would go through the editing, design, and printing process—and then would have no way to get it into bookstores and libraries.
Now, indie publishers can receive the same book distribution channels available to major traditional publishers. IngramSpark makes titles available to 40,000+ retailers, libraries, schools, and e-commerce companies including Amazon, Barnes & Noble, Indigo, Foyles, Waterstones, and more across the globe.
For more than 50 years, Ingram has developed relationships and connections within the book industry to allow your book to be available to the masses. We have print facilities in the United States, United Kingdom, and Australia, and we have print channels in China, Germany, India, Italy, Poland, Russia, South Korea, Spain, and Brazil. By self-publishing with IngramSpark, you're giving your book the best chance of reaching a global audience.
Step 7: Marketing
Learning how to market a book is essential for indie authors.
When you take the time to write, edit, and design a book, it's easy to get wrapped up in the to-do list and never stop to think about marketing until a few weeks before your publication date. This is a big mistake for self-published authors!
While this is one of the last steps in our self-publishing process, we highly suggest that you begin thinking about your marketing strategy during the writing process. Building an author platform doesn't happen overnight.
Consider the following tactics to market your book: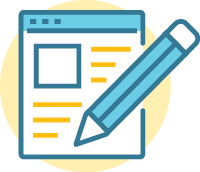 Author Website
It's important to have your own website when you publish a book. This lends credibility to your name as an author and is a great place for readers to go to learn more about you, your book, your events, and more. If you hope to create an engaged audience over time, a website is the first step.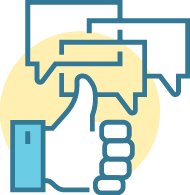 Social Media
If you aren't already on social media, then it's time to look at creating some social accounts. You don't have to be active on all social channels. Pick two or three that you enjoy—but make sure you ask yourself, where are my readers? If you wrote a young adult novel, you won't have success promoting it on LinkedIn. Consider the demographics of each channel before devoting your time and energy to it.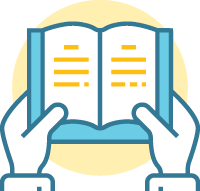 Advanced Reader Copies (ARCs)
ARCs are copies of your book that are printed in advance to generate buzz for your book. You can send ARCs to a bookseller to inquire about stocking copies for the release date or to book reviewers to gain reviews for your book before your publication date. ARCs are also used to get endorsements, which can be added to the final cover of your book before printing.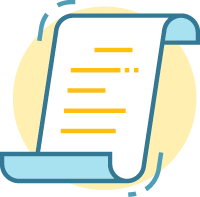 A tip sheet can also be referred to as a "sales sheet" or a "one sheet." This one-page paper contains high-level, relevant information about your book—basically, your high-level metadata such as the title, subtitle, publisher, publication date, etc. You can send this to bookstores alongside an ARC, or to the press when requesting media.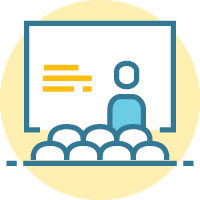 Author Events
Whether it's your book launch party or an author reading, events are a great way to connect with readers in your community. Bookstores and libraries are great options, but you should also think outside the box. What other venues might want to feature your book? If you wrote a cookbook, perhaps there's a local winery or brewery where you can pair some of your tasty food with some local beverages.
Marketing your book can be fun when you take the time and effort to understand your audience and provide them with a valuable reason to join your tribe and ultimately, purchase your book!
Step 8: Join the Indie Publishing Community
The indie publishing community is a tight-knit, supportive group of creators, entrepreneurs, and go-getters.
Find like-minded people who want to see you succeed. Share your work with them and ask for feedback along the way.
There's an online #WritingCommunity that's incredibly active. Whether you're on Facebook , Instagram , or Twitter , every day there are writers and authors sharing tips and encouragement to help each other succeed. Your community might have a writing collective that offers courses, workshops, and meetups. Your local independent bookstore likely has resources to help you succeed in publishing, and the booksellers can help you understand what they look for when they choose whether or not to stock a book. Your local librarians can give you insight into what they look for in a self-published book, and what the local community is most interested in reading. Take the time to immerse yourself in your local literary community before you publish your book. This will make your job much easier when it's time to turn around and ask for their support.
How Much Does It Cost to Self-Publish a Book?
The cost to self-publish a book varies depending on your budget, the type of book you'd like to print, and ultimately, your publishing goals.
Below are the six most common areas in which you may spend money to successfully publish a book.
1. Book Editing
The cost to edit a book varies widely based on a few factors.
Quality of Manuscript: some manuscripts require more work than others to produce a professional, ready-to-publish piece.
Genre: cost varies by genre. Historical fiction and nonfiction, for example, require more time dedicated to fact checking.
Experience: the cost to hire an editor with more experience will be higher than a newer, less-experienced editor.
Some editors charge per word, some charge per page, and some charge per hour. The Editorial Freelancer Association provides rough guidelines to give you an idea of common editorial rates.
Developmental Editing (estimated pace 1-5 ms pgs/hr): $45-55/hr
Substantive or Line Edit (estimated pace 1-6 ms pgs/hr): $40-60/hr
Basic Copyediting (estimated pace 5-10 ms pgs/hr): $30-40/hr
Proofreading (estimated pace 5-10 ms pgs/hr): $30-40/hr
When you're ready to hire an editor, do some research and request a few different quotes. Meet with them, if possible, or have a conversation to get to know whether or not they'll be the best editor for your book's content. Have they edited in that genre before? Do you feel like they understand your writing style? Ask them for references or examples of their work to make the most informed decision.
2. Interior Design
The typesetting process mainly focuses on readability, such as proper spacing and fonts. The cost to typeset a book will vary depending on length, genre, and whether or not you'd like to package it with a final proofread.
According to data from Reedsy , a marketplace for book publishing professionals:
17% of people pay less than $500 for book formatting
47% of people pay $500-$1,000 for book formatting
19% of people pay $1,000-$1,500 for book formatting
16% of people pay $1,500+ for book formatting
The price of typesetting will increase based on the number of images, graphs, and tables in your book.
3. Book Cover Design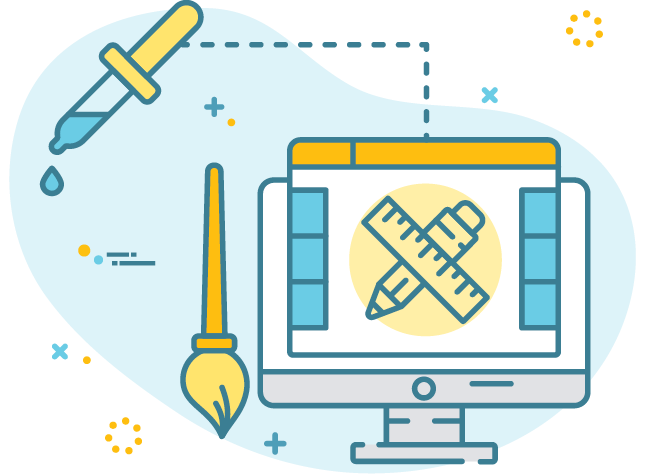 The price of cover design is directly related to a designer's experience. If you're going to publish both print and ebook versions (which we recommend), make sure to look for a cover designer who can design both the print and ebook cover. Ask to see examples of a designer's work before signing a contract and expect to spend at least $500 for a professional cover design.
4. Publishing
One publishing expense you'll incur is purchasing an ISBN, if you choose not to use a free ISBN . This is necessary if you'd like to enable your book for distribution, and each format of each book you publish must have its own unique ISBN.
As part of our catalog integrity initiative , we require that ISBNs are valid and properly acquired.⁠ Each country has a single approved and designated agency that issues ISBNs for publishers and self-publishers located in that country. Bowker is the official ISBN agency for the US; Nielsen is the official ISBN agency for the UK and Ireland; Thorpe-Bowker is the official ISBN agency for Australia. IngramSpark does business in many other countries, so we encourage each customer to ensure they are acquiring their ISBN from their country's approved ISBN Agency. You can find the approved ISBN agency for your country on the International ISBN Agency's Website .
For U.S. customers, ISBNs can be purchased from Bowker directly through your IngramSpark account for $85 each. You can also buy a block of ten ISBNs from Bowker for $295. At IngramSpark, we believe it's in your best interest to be recognized as the owner of your work and a publisher in your own right, which is why we encourage publishers to purchase their own ISBNs .
If you want your book to be available in brick-and-mortar bookstores, you'll need a barcode in addition to your ISBN. Some ISBN services sell barcodes, as well as ISBNs, but you can use IngramSpark's book cover template generator to get a free barcode.
5. Printing & Shipping
The cost to print and ship a book with IngramSpark depends on the following:
Interior Color and Paper
Binding Type (paperback or hardback)
Laminate Type (gloss, matte, or textured)
Ship-To Address
IngramSpark has a Print and Ship Calculator to help you understand how much it will cost.
6. Book Marketing
When you determine your overall publishing budget, make sure that you factor in a portion for marketing.
According to a NetGalley study , "as authors' budgets increased, so did their corresponding spend on marketing and advertising."
Investing in marketing initiatives with which you can track dollars directly to sales is a good tactic for those with a smaller budget and less freedom to experiment. Whether you're putting in the work yourself or hiring a book marketing expert, it requires careful planning to successfully execute a marketing campaign.
Pricing Your Book
If you plan to enable your book for distribution, pricing your book is an important step. When you determine the cost to print a book, this will help you decide how to price your book so that you make a profit on each book sale.
Look at Competitive Book Prices
Evaluate books that are similar to yours in genre, format, trim size, and page count—how much do they cost?
Visit your local bookstore and scan the shelves to find out, then make your book price similar. If most of the books in your genre are 6x9 paperbacks printed in black-and-white, then you might not need to spend extra money printing with premium color or in an unusual trim size.
Consider Your Publishing Goals
Do you want to make as much money as possible, or do you want to reach as many readers as possible?
Evaluating the price of similar book titles will help you estimate how much the average reader is willing to spend on a book in your genre.
If you want to maximize your profit, keep in mind that as you increase your price, you'll lose more price-sensitive readers. If you know you have a fan base that's willing to pay a premium price for your product, perhaps you can raise the price above the average market value. It comes down to understanding your audience and the value your book brings to them.
If you want to reach more readers (and aren't as concerned with making a profit), you can drop your price down below the average book price in your genre.
Author Salary
After discussing the costs associated with self-publishing a book, now you're probably wondering, how much do authors make ?
In January 2019, The Authors Guild shared the results from their 2018 Authors' Income Survey, concluding that:

Median incomes of all published authors who were surveyed—including part-time, full-time, traditionally published, self-published, and hybrid-published authors—for all writing-related activities was $6,080.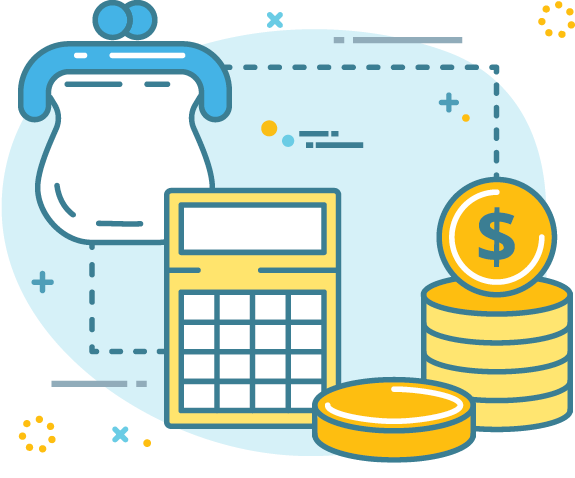 The median income for traditionally published authors who participated in the survey—based solely on their book-related activities—was $12,400. While many writers dream of being traditionally published, it's important to remember that a traditional publishing deal doesn't always equate to financial success.
The good news? Self-published author incomes are the only incomes on the rise from those surveyed. As the publishing landscape continues to change, more and more traditionally published authors are choosing to self-publish instead—taking back control of their book, their royalties, and ultimately, their livelihoods.
Final Tips for Self-Publishing
As you're embarking on your self-publishing journey, here are a few things to know before publishing a book :
1. Get Your Book Edited
Professional editing is absolutely necessary before publishing your book. Even the Stephen Kings and John Grishams of the world rely on editors to polish their work before publication. Recognize the value that an editor brings to your work and don't skip this step!
2. Look Out for Overly Expensive Services
Unfortunately, like any business, there are people out there who care more about making money than about helping you publish a quality book. A high price tag doesn't always mean quality services. Do your research—ask for sample work from an editor, results from a marketing expert's campaigns, or references from previous clients.
3. Go Wide With Your Book Distribution
It's important to partner with a global distributor, like IngramSpark, that can help you reach bookstores, retailers, and libraries all over the world. Don't limit yourself with an exclusive deal. You want to be available in all channels where your potential readers are.
4. Be Realistic
Almost every author has a goal of becoming a New York Times bestseller. As self-publishing continues to rise, so does the number of books published every year. Competition is fierce in the publishing industry. How many books would you like to sell in the first six months? How many reviews would you like to have? Take the time to create realistic author goals based on comparable books in your genre.
5. Get Involved
Join a writing collective, become a patron at your local indie bookstore, and utilize the public library's resources. Develop relationships with people who can help support you and your book along your publishing journey.
We hope this guide helps you go from writer to published author! Download a copy of the guide (with bonus content) to help you along your publishing journey.
JOIN OUR MAILING LIST
By clicking the "submit" button, you are agreeing to receive future marketing e-mail messages from IngramSpark.
Quick Links
Privacy Policy
Terms of Use
Accessibility
Environmental Policies
Lightning Source LLC
Ingram Content Group
Do Not Sell My Personal Information
Cookie Preferences

© Copyright 2023 Lightning Source LLC. All Rights Reserved.

Book Publishers
Listing 1 to 10 of 2355 book publishing companies, page 1 of 236 of all the publishing houses listed in the directory of book publishers. to view a list of book publishing companies by country please select a country ., john wiley & sons, inc., hoboken, united states.
Wiley's Global Research business is a provider of content-enabled solutions to improve outcomes in research, education and professional practice with online tools, journals, books, databases, reference works and laboratory protocols. With strengths in every major academic, scientific and professi...
Publisher profile: John Wiley & Sons, Inc. List of other Book publishers in United States
Scholastic, Inc.
New york, united states.
The world's largest publisher and distributor of English language children's books and periodicals, as well as a leading educational publisher specialising in reading and technology. The leading and print publisher of reference products and operator of direct-to-home book clubs for children.
Publisher profile: Scholastic, Inc. List of other Book publishers in United States
Houghton Mifflin Harcourt Publishing Company
Boston, united states.
As a global learning company, HMH specializes in pre-K–12 education content, services and cutting edge technology solutions for today's changing landscape.
Publisher profile: Houghton Mifflin Harcourt Publishing Company List of other Book publishers in United States
HarperCollins Publishers
Publishers of trade and religious books. Include Regan books, HaperPerennial, HarperEntertainment, Ecco Press, HarperResource, Eos, Quill, Rayo, HarperAudio, HarperPaperbacks and children's.
Publisher profile: HarperCollins Publishers List of other Book publishers in United States
Merriam-Webster Inc.
Springfield, united states.
America's first publisher of dictionaries and fine reference books. Publisher of Merriam-Webster's Collegiate Dictionary and of a range of electronic products and services at www.merriam-webster.com
Publisher profile: Merriam-Webster Inc. List of other Book publishers in United States
London, United Kingdom
International media company with education, business information, and consumer publishing businesses.We are the world's leading learning company, with 40,000 employees in more than 80 countries helping people of all ages to make measurable progress in their lives. We provide a range of educat...
Publisher profile: Pearson List of other Book publishers in United Kingdom
O'Reilly Media Inc
Sebastopol, united states.
One of the world's leading computer and technical book publishers. O'Reilly Media spreads the knowledge of innovators through its books, online services, magazines, research, and conferences. Since 1978, O'Reilly has been a chronicler and catalyst of leading-edge development, homing in on the tec...
Publisher profile: O'Reilly Media Inc List of other Book publishers in United States
Lonely Planet Publications
Love travel? Plan and book your perfect trip with expert advice, travel tips, destination information and inspiration from Lonely Planet.
Publisher profile: Lonely Planet Publications List of other Book publishers in United Kingdom
Penguin Random House
Penguin Random House is the international home to more than 300 editorially and creatively independent publishing imprints.
Publisher profile: Penguin Random House List of other Book publishers in United States
Getty Publications
Los angeles, united states.
Publications on Greek and Roman antiquities, European paintings, drawings, photography, the history of art and the humanities, conservation of cultural patrimony, and art documentation research.
Publisher profile: Getty Publications List of other Book publishers in United States
2355 publishers in the the directory of book publishing companies
More publishing houses listed under book publishers.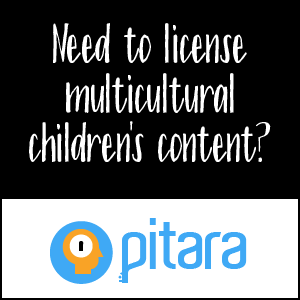 Add a new Publisher or Supplier/Service provider to our directory. It is Free!.
© PublishersGlobal: An information marketplace for the global publishing industry - publishers, authors, literary agents and all kinds of publishing service providers. PublishersGlobal includes a global directory of publishing companies, publishing industry events and publishing news .
© 2008-2023 PublishersGlobal
design + development: impellio.com
Welcome to Open Book Publishers
We are the leading independent Open Access publisher in the Humanities and Social Sciences in the UK: we're award-winning, not-for-profit, run by scholars, and committed to making high-quality research freely available to readers around the world. Access all our books online or download them for free, with no Book Processing Charges (BPCs) for authors.
Latest Titles
Cambridge Semitic Languages and Cultures
The Standard Language Ideology of the Hebrew and Arabic Grammarians of the ʿAbbasid Period
Benjamin Paul Kantor
Information Technology and Computer Science
Health Care in the Information Society: Volume 2 - From Anarchy of Transition to Programme for Reform
Health Care in the Information Society: Volume 1 - From Adventure of Ideas to Anarchy of Transition
Literature: Comparative Literature
Prismatic Jane Eyre: Close-Reading a World Novel Across Languages
Matthew Reynolds
Andrés Claro
Annmarie Drury
Paola Gaudio
Rebecca Ruth Gould
Jernej Habjan
Yunte Huang
Eugenia Kelbert
Ulrich Timme Kragh
Abhishek Jain
Ida Klitgård
Ana Teresa Marques dos Santos
Cláudia Pazos-Alonso
Eleni Philippou
Yousif M. Qasmiyeh
Céline Sabiron
Kayvan Tahmasebian
Giovanni Pietro Vitali
OBP At a Glance
Over 300 titles published
In multiple disciplines, our books are freely available to download and read in various formats.
Over 6 million book interactions
Our books are currently being accessed freely worldwide by over 80,000 readers each month.
Over 250 library members
Supporting our award-winning Open Access book publishing programme.
We are a UK-registered Social Enterprise and Community Interest Company (CIC) run by scholars.
No Book Processing Charges (BPCs)
We provide permanent and free access to our books for readers with no Open Access fees for authors.
Quality Research
All our books undergo a rigorous peer review process and are carefully selected by our editorial board.
Partnerships
We collaborate with like-minded organisations to develop open infrastructure to publish open access books.
Subscribe To Our Newsletter