How to make a PowerPoint presentation from a research paper?
Academic presentations could be based on research in progress, unfinished work or the full drafts of a research paper. An academic presentation is a sort of like an advertisement for the paper than an attempt to present all the information in the paper. You need to focus on what is important, highlighting the bold outcomes and results is the key here. The below format is a very basic design showing you how to make a PowerPoint presentation from a research paper:
Introduction (1 slide)
Research Questions/Hypotheses (1 slide)
Literature Review/Theory (1 slide)
Methods & Data Collection (1 slide)
Data Presentation/Findings (3-5 slides)
Conclusion (1 slide)
Obviously, this is just a general guideline. It is however important that you focus on your findings, future implication of your work and limitation since it is the potential for future research. During a presentation method and data collection sections should be kept short. Though, this all depends on the nature of the work.
To create a presentation from a full-length paper or article, you can pull out the most important parts of the article, based on the above list or based on the subheadings in your own article.
For the introduction, you can use the same compelling introduction you use in your paper. In the PowerPoint presentation, it is a good idea to find a picture that describes the aim of your research. Visuals are considered very effective tools for keeping the audience interested and for conveying a point.
Your next slide should contain your research questions mentioned in your introduction as well.
Then, spend no more than a minute contextualizing your research questions and project within the literature. Don't make the mistake of spending too much time reviewing what others have written about your topic. You just want to illustrate the fact that your work contributes to existing research in the field. People don't come to conferences to hear literature reviews, they want new information and mind-blowing findings. They want to see the real implications of the findings to the global challenges at hand.   The concrete practical solutions.
Think about the questions people might have such as: what data set did you use? How many interviews did you carry out? How many months of participant observation did you complete? What is the timeframe for the data? The geographical observations. Give just enough information to validate your findings for the methodology section.
You should be able to go through all of the above in the first five minutes so that you can spend as much of your time as possible sharing the rich detail of your own data and analyses. If you have ethnographic data, you can tell one story from the field for each point you want to make. For statistical data, you can present a table with findings for each finding you wish to highlight. For interview data, you can use one interview quotes for each theme you plan to highlight.
Once you bold out the significant findings, you can leave a minute or two for your conclusion. Again make sure you use visuals, story format, case studies, quotes, even videos to explain your result to make it very appealing to the audience.
As you make each slide, remember to put a few words as possible on each slide, and place an image on each slide to convey your points visually.
Source: http://getalifephd.blogspot.com/
Building A Research Team: Finding Collaborators through Academic Conferences
As a researcher, building a strong research team is crucial for the success of your projects. However, finding collaborators with the right expertise and skills
The Gateway to Publication Success: Transformative Power of Conference Attendance
A conference can be an excellent opportunity to meet like-minded people, discover the newest developments in your field, and even promote your work. Publishing your
The Art of Abstract Writing: Tips to Create Impactful Abstracts for your Research Papers
Whether you're a seasoned researcher or a student working on your first academic paper, you need to be equipped with valuable tips and tricks to
Giving Effective Virtual Presentations – 7 Rules to Follow
Giving effective virtual presentations is a skill. And, as with any skill, you can master it with the right tools and practice. Be mindful that
Acavent is a worldwide organizer of scientific conferences, workshops and exhibitions. Our international company headquarter is based in Vilnius, Lithuania and we already has 9 years of experience in events industry. Acavent specifies in creating an academic environment for those who seek for new ideas, new achievements, high skilled academic people and colleagues in all of the world.
Quick Links
Useful links, contact details.
info[at]acavent.com
: +370-64517211
: +370-66110330
: +32-78482424
: +33-185149737
© 2023, ACAVENT. All rights reserved
Engage With us
Subscribe to our newsletter & stay updated!
" * " indicates required fields
SUGGESTED TOPICS
The Magazine
Newsletters
Managing Yourself
Managing Teams
Work-life Balance
The Big Idea
Data & Visuals
Reading Lists
Case Selections
HBR Learning
Topic Feeds
Account Settings
Email Preferences
How to Give a Killer Presentation
For more than 30 years, the TED conference series has presented enlightening talks that people enjoy watching. In this article, Anderson, TED's curator, shares five keys to great presentations:
Frame your story (figure out where to start and where to end).
Plan your delivery (decide whether to memorize your speech word for word or develop bullet points and then rehearse it—over and over).
Work on stage presence (but remember that your story matters more than how you stand or whether you're visibly nervous).
Plan the multimedia (whatever you do, don't read from PowerPoint slides).
Put it together (play to your strengths and be authentic).
According to Anderson, presentations rise or fall on the quality of the idea, the narrative, and the passion of the speaker. It's about substance—not style. In fact, it's fairly easy to "coach out" the problems in a talk, but there's no way to "coach in" the basic story—the presenter has to have the raw material. So if your thinking is not there yet, he advises, decline that invitation to speak. Instead, keep working until you have an idea that's worth sharing.
Lessons from TED
A little more than a year ago, on a trip to Nairobi, Kenya, some colleagues and I met a 12-year-old Masai boy named Richard Turere, who told us a fascinating story. His family raises livestock on the edge of a vast national park, and one of the biggest challenges is protecting the animals from lions—especially at night. Richard had noticed that placing lamps in a field didn't deter lion attacks, but when he walked the field with a torch, the lions stayed away. From a young age, he'd been interested in electronics, teaching himself by, for example, taking apart his parents' radio. He used that experience to devise a system of lights that would turn on and off in sequence—using solar panels, a car battery, and a motorcycle indicator box—and thereby create a sense of movement that he hoped would scare off the lions. He installed the lights, and the lions stopped attacking. Soon villages elsewhere in Kenya began installing Richard's "lion lights."
CA Chris Anderson is the curator of TED.
Partner Center
Research Guide
Academic Writing
Reference Management
Data Visualization
How to Turn Any Research Paper into a PowerPoint Presentation in Minutes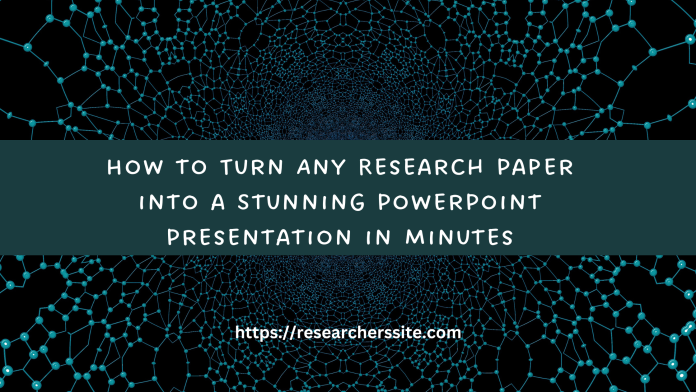 If you are a researcher, you may often need to create PowerPoint presentations based on research papers. However, reading and summarizing research papers can be time-consuming and tedious. Wouldn't it be nice if there was a handy tool that could do it in minutes for you automatically?
Well, there is! It is called Scholarcy, and it is a Chrome extension that summarizes research articles, creates interactive flashcards, highlights key points, links to open-access versions of each citation , and more.
I have already explained how to produce a report on an academic article's quality and structure in my prior article .
Furthermore, I also provided a comprehensive discussion in my previous blog post of a valuable AI-powered Tool that Generates One-Sentence Summaries of Research Papers.
In this blog post, I will show you how to use Scholarcy to convert research papers into PowerPoint presentations in a few easy steps.
How to Turn Any Research Paper into a Stunning PowerPoint Presentation
Step #1: install scholarcy chrome extension.
The first step is to install the Scholarcy Chrome extension from the Chrome Web Store .
Step #2: Open a Research Paper in Your Browser
The next step is to open a research paper that you want to convert into a PowerPoint presentation in your chrome browser.
It can be any academic paper that is publicly accessible and not behind a login or paywall.
For example, you can use Google Scholar or PubMed to find papers on your topic of interest.
Step #3: Click on the Scholarcy Icon
Once you have opened the paper, click on the Scholarcy icon in your browser toolbar.
This will launch the Scholarcy app in a new tab and start processing the academic paper.
Step 4: Review and Edit the Summary Flashcard
Scholarcy will generate a summary flashcard for the paper, which contains the following sections:
Title: The title of the paper
Summary: A concise summary of the paper's main findings and contributions
Key Points: A bullet list of the most important points from the paper
Background Reading: A list of references that provide more context and background for the paper
Citation s: A list of citation s from the paper with links to open-access versions of each citation
Sections: A breakdown of the paper's sections with snippets from each section
You can review and edit the summary flashcard as you wish. You can also use the options menu to modify the way Scholarcy processes your content.
Step #5: Download the PowerPoint File
When you are happy with the summary flashcard, click on the 'Download' button at the top right corner of the app and choose 'PowerPoint' .
This will download a PowerPoint file to your computer that contains slides based on the file. You can then open the file and edit it further as you like.
Now, you have successfully converted a research paper into a PowerPoint presentation using Scholarcy AI tool.
You can now use it for your own purposes or share it with others. You can also repeat this process for any other papers that you want to present.
In addition to that you also have the option to download a Word file with a summary of the academic paper.
Demonstration (How to Convert Research Paper to PowerPoint Presentation using AI Tool)
I hope you found this blog post helpful and informative. If you want to learn more about Scholarcy and its features, you can visit their website .
RELATED ARTICLES MORE FROM AUTHOR
Data visualization with julia on windows, plotting dataset in one line of code using autoviz, how to get started with data visualization in google data studio, data visualization using open source tool, robust exploratory data analysis using sweetviz [ only two lines of code], best digital tools for academic research every researcher needs to know (2023), leave a reply cancel reply.
Save my name, email, and website in this browser for the next time I comment.
EDITOR PICKS
How to find relevant papers faster and easier, enhance your writing speed and quality with ai assistance, 5 best ai-powered abstract generator tools, popular posts, the best 8 ai-powered tools for literature review, how to generate an automatic summary of research paper, 10 ai tools for research paper summarization, popular category.
AI Tools 35
Research Guide 18
Discovery 17
Reference Management 8
Academic Writing 7
Data Visualization 7
Tutorials 6
Plagiarism 4
Privacy Policy
Example of article presentation
Recommended
More Related Content
What's hot.
What's hot ( 20 )
Viewers also liked
Viewers also liked ( 15 )
Similar to Example of article presentation
Similar to Example of article presentation ( 20 )
More from CameliaN
More from CameliaN ( 20 )
Recently uploaded
Recently uploaded ( 20 )
1. Acquisition of the Article Semantics by Child and Adult L2-English Learners Tania Ionin, María Luisa Zubizarreta, Vadim Philippov (2009)
2. INTRODUCTION Question: Do children and adults acquire a second language in the same way?
3. MAIN FOCUS TRADITIONALLY ULTIMATE ATTAINMENT •L2 learners that started learning the L2 during childhood (early learners) •L2 learners that started learning the L2 as adults (late learners) Conslusions so far: consensus •Early learners outperform the late learners on grammaticality judgement tasks in the L2 Conslusions so far: disagreement •The reason/explanation for this difference •Biological •Social •Input
4. MORE RECENTLY MAIN FOCUS PROCESSING •¿is the processing of an L2 simmilar in children and adults? •Do both, children and adults, learners of an L2 have access to UG? Conclusions so far (generativist) •Children – yes GU •Adults– debatable •Schwartz (1992, 2002, 2004) – while the L1 is kept constant, the adults' acquisition process is simmilar to that of children – UG constrained
5. Articles, definiteness and specificity  Aside from definitness, articles also encode specificity.  In English, specificity is not morphologically marked.  In Samoan, specific and non specific objects are marked with two different articles.
6. ENGLISH vs. SAMOAN
7. Some definitions  Definiteness: a presupposition of uniqueness  The speaker assumes that the hearer shares the presuposition of the existence of a unique individual in the set denoted by the NP.  Specificity: a speaker's intent to refer  The speaker intends to refer to a unique individual in the set denoted by the NP and considers this individual to possess some noteworthy property.
8. CLASSIFICATION & EXAMPLES [+definfinite, + specific] I want to talk to the winner of this race – she is a good friend of mine. [+definite, -specific] I want to talk to the winner of this race – whoever that happens to be. [-definite, +specific] Professor Robertson is meeting with a student from her class – my best friend Alice. [-definite, -specific] Professor Robertson is meeting with a student from her class – I don't know which one.
9. ACQUISITION OF ARTICLES BY CHILDREN AND ADULTS (previous studies)  ADULTS  L2 learners of English overuse "a" with non-specific definites [+definite, –specific]  L2 learners of English over use "the" in indefinite and specific contexts [- definite, +specific]  CHILDREN  Child L2 learners of English overuse "the" in indefinite, specific contexts (like the adults)  Chlid L2 learners of English do not overuse "a" with non-specific definites (unlinke the adults)
10. Possible Explanations Children are egocentric and disregard the knowlede of the listener. Psychological It is difficult for children to separate the listeners' assumptions by those of the speaker. Linguistic The association of "the" with specificity.
11. Current study MOTIVATION: Explain the difference between children and adults Determine which explanation best explains the (mis)use of articles.
12. Participants 26 adults, L1 Russina, L2 English 58 children (10-12 yrs old) L1 Russian, L2 English Control group L1 English (adults and children)
13. METHODOLOGY WRITTEN ELICITATION 60 short dialogues designed to elicit articles CLOZE TEST (only for adult L2 English learners)
14. RESULTS L1 ENGLISH  High scores  Children made more mistakes (compared to the adults)  The few mistakes children made were in nonspecific indefinites L2 ENGLISH  The two groups are statistically comparable  Clear influence of specificity (both groups)  Adults: influence of specificity is evident both, in definite contexts as well as indefinite contexts.  Children: influence of specificity is much more evident in indefinite contexts than it is in definite ones
15. CONCLUSION QUESTION:  Do children and adults of an article-less L1 acquire English articles in the same way? ANSWER: YES and NO
16. Explicit and implicit knowledge  Learners have both, explicit and implicit knowledge about article use.  Implicit: takes the form of access to semantic universals  Explicit: takes the form of explicit strategy – overextends the semantic distinction to dfinites & indefinites. EVIDENCE:  performance on implicit tasks and differences among adult learners in different studies.  Ionin (2004) an implicit task for L1 Russians and L1 Korean learners of L2 English:  written narrative task (did not explicitly target articles) – targeted meaning, rather than form and did not encourage conscious awareness of linguistic rules – implicit task  article ellicitation task – explicit task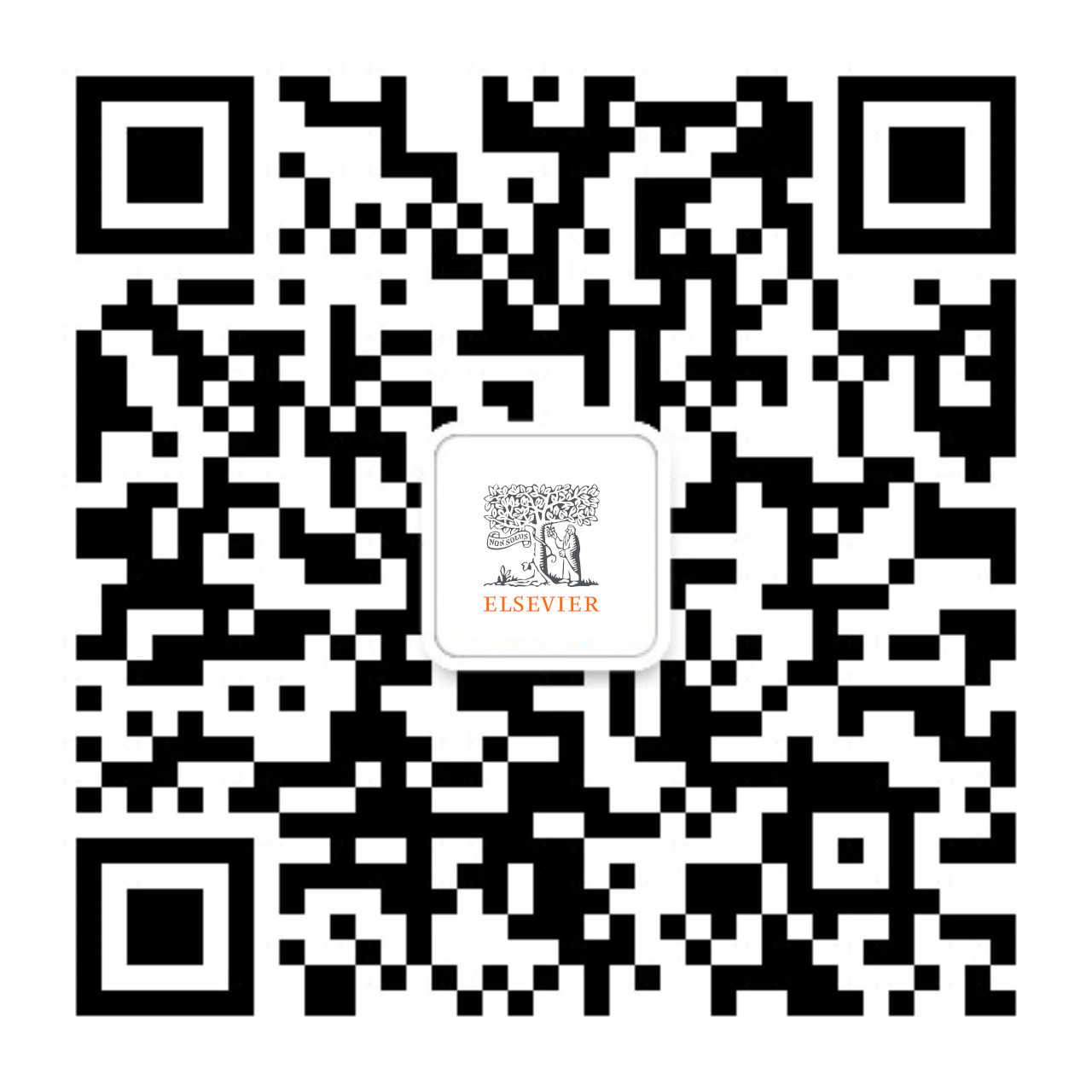 How to Make a PowerPoint Presentation of Your Research Paper
Table of Contents
A research paper presentation is often used at conferences and in other settings where you have an opportunity to share your research, and get feedback from your colleagues. Although it may seem as simple as summarizing your research and sharing your knowledge, successful research paper PowerPoint presentation examples show us that there's a little bit more than that involved.
In this article, we'll highlight how to make a PowerPoint presentation from a research paper, and what to include (as well as what NOT to include). We'll also touch on how to present a research paper at a conference.
Purpose of a Research Paper Presentation
The purpose of presenting your paper at a conference or forum is different from the purpose of conducting your research and writing up your paper. In this setting, you want to highlight your work instead of including every detail of your research. Likewise, a presentation is an excellent opportunity to get direct feedback from your colleagues in the field. But, perhaps the main reason for presenting your research is to spark interest in your work, and entice the audience to read your research paper.
So, yes, your presentation should summarize your work, but it needs to do so in a way that encourages your audience to seek out your work, and share their interest in your work with others. It's not enough just to present your research dryly, to get information out there. More important is to encourage engagement with you, your research, and your work.
Tips for Creating Your Research Paper Presentation
In addition to basic PowerPoint presentation recommendations, which we'll cover later in this article, think about the following when you're putting together your research paper presentation:
Know your audience : First and foremost, who are you presenting to? Students? Experts in your field? Potential funders? Non-experts? The truth is that your audience will probably have a bit of a mix of all of the above. So, make sure you keep that in mind as you prepare your presentation.
Know more about: Discover the Target Audience .
Your audience is human : In other words, they may be tired, they might be wondering why they're there, and they will, at some point, be tuning out. So, take steps to help them stay interested in your presentation. You can do that by utilizing effective visuals, summarize your conclusions early, and keep your research easy to understand.
Running outline : It's not IF your audience will drift off, or get lost…it's WHEN. Keep a running outline, either within the presentation or via a handout. Use visual and verbal clues to highlight where you are in the presentation.
Where does your research fit in? You should know of work related to your research, but you don't have to cite every example. In addition, keep references in your presentation to the end, or in the handout. Your audience is there to hear about your work.
Plan B : Anticipate possible questions for your presentation, and prepare slides that answer those specific questions in more detail, but have them at the END of your presentation. You can then jump to them, IF needed.
What Makes a PowerPoint Presentation Effective?
You've probably attended a presentation where the presenter reads off of their PowerPoint outline, word for word. Or where the presentation is busy, disorganized, or includes too much information. Here are some simple tips for creating an effective PowerPoint Presentation.
Less is more: You want to give enough information to make your audience want to read your paper. So include details, but not too many, and avoid too many formulas and technical jargon.
Clean and professional : Avoid excessive colors, distracting backgrounds, font changes, animations, and too many words. Instead of whole paragraphs, bullet points with just a few words to summarize and highlight are best.
Know your real-estate : Each slide has a limited amount of space. Use it wisely. Typically one, no more than two points per slide. Balance each slide visually. Utilize illustrations when needed; not extraneously.
Keep things visual : Remember, a PowerPoint presentation is a powerful tool to present things visually. Use visual graphs over tables and scientific illustrations over long text. Keep your visuals clean and professional, just like any text you include in your presentation.
Know more about our Scientific Illustrations Services .
Another key to an effective presentation is to practice, practice, and then practice some more. When you're done with your PowerPoint, go through it with friends and colleagues to see if you need to add (or delete excessive) information. Double and triple check for typos and errors. Know the presentation inside and out, so when you're in front of your audience, you'll feel confident and comfortable.
How to Present a Research Paper
If your PowerPoint presentation is solid, and you've practiced your presentation, that's half the battle. Follow the basic advice to keep your audience engaged and interested by making eye contact, encouraging questions, and presenting your information with enthusiasm.
We encourage you to read our articles on how to present a scientific journal article and tips on giving good scientific presentations .
Language Editing Plus
Improve the flow and writing of your research paper with Language Editing Plus. This service includes unlimited editing, manuscript formatting for the journal of your choice, reference check and even a customized cover letter. Learn more here , and get started today!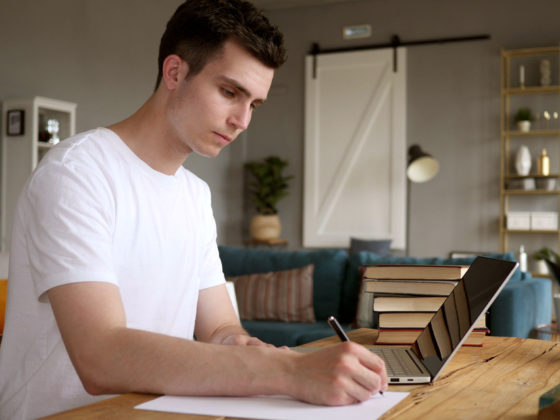 Know How to Structure Your PhD Thesis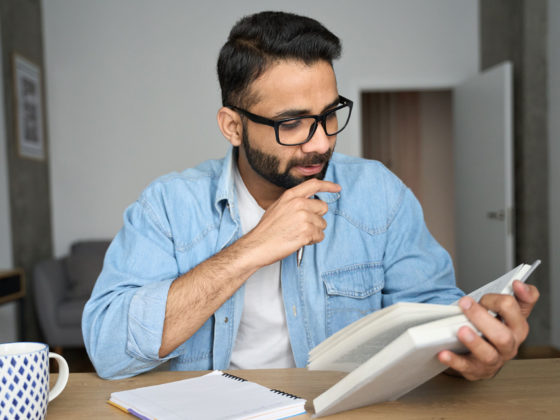 Systematic Literature Review or Literature Review?
You may also like.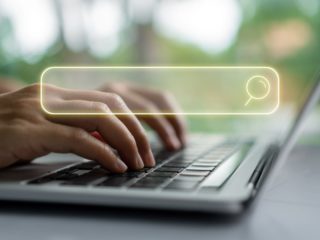 The Importance of Using Strategic Keywords in Research Papers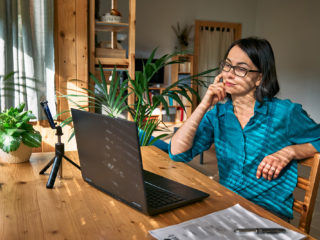 How to Write and Improve your Researcher Profile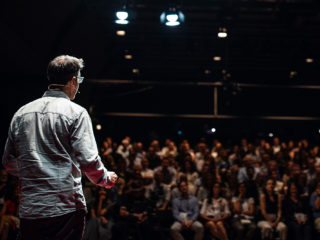 How to Submit a Paper to a Conference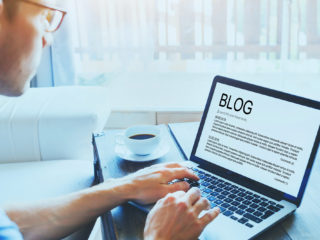 How to Write an Academic Blog Post and Get Noticed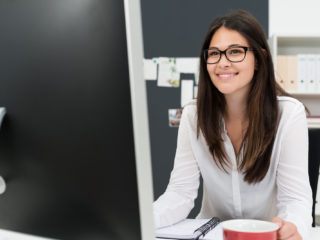 Lay Summary: Promote Your Work Outside Academia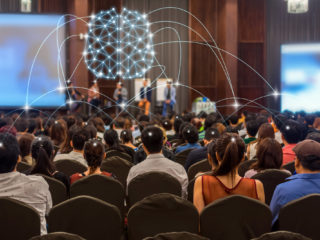 How to Network at an Academic Conference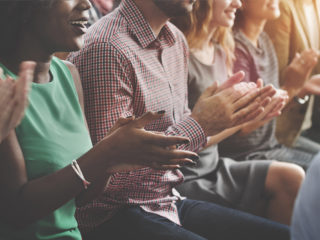 Article Metrics: Measure the Impact of Your Publications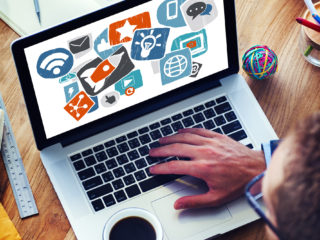 Using Social Media to Promote Research
Input your search keywords and press Enter.
Preparing and delivering a presentation
Many of us find standing up in front of an audience and presenting our thoughts and ideas embarrassing and stressful. Being able to address a large group is a valuable employability skill.
It is a strange fact about most of us that although we hate being ignored and unrecognised, for the most part we don't like drawing attention to ourselves either. Preparing to stand up in front of a group of strangers, or even friends and colleagues, so as to explain ourselves, or our ideas, or perhaps defend a point of view, can cause us many sleepless nights as we anticipate the worst possible scenario - usually one that ends with the audience pointing at us and laughing. We convince ourselves that we will sound foolish, or that we will not sound intelligent enough, or that we will have a big piece of spinach stuck in our teeth, or that our hair will mysteriously turn against us, or that our legs will give way or, worst of all, that we will freeze up.
In practice, these things rarely happen and almost all audiences are supportive and encouraging, even if they are rigorous and professional. As with most activities preparation is the key to a successful presentation. If anything is likely to get you laughed at it would be turning up to a presentation and trying to wing it. We have all seen the amusing X-Factor performers whose act goes viral on YouTube for being delusional and ill prepared. Whether you are singing, dancing, telling a joke, presenting a pitch to a client, or a report to your team colleagues, careful planning will provide you with the confidence to feel that you 'own' your topic and this confidence will help you to deliver a calm and effective presentation.
Checklist Guide
There are a whole host of text books, online resources and courses designed to help you improve your presentation skills and if presenting in public on a regular basis is likely to be part of your future career, then you really ought to check some of these out. However, for right now let us just focus on a few useful tips to help you better prepare for a short presentation, perhaps for one of your courses, or possibly even for a job interview.
Keep focused: Your presentation needs to be clear, to the point and ought to only tackle a few themes. A presentation is not an essay, dissertation, or a report. In most cases a presentation is designed to support a larger piece of writing by introducing the audience to the key themes and ideas. If members of the audience want all the details then they can refer to the more substantial written document. Don't try and present too much information.
Keep it brief: It is a well-known fact that audiences have short attention spans and this is increasingly so in the digital age. For example, the Nielsen Norman Group have conducted research which suggests that most people only spend between 10 to 15 seconds on any given web page while the Telegraph claims that smart technology has reduced the average human attention span to around 8 seconds before their minds begin to wander. Try and get your point across as efficiently as you can and with the maximum impact per section of your presentation. It is well worth taking a look at the increasingly popular Pecha Kucha technique which adopts the approach of 20 slides with only 20 seconds presentation time per slide.
Keep it visual: A presentation is a visual medium; it is you standing in front of people, quite often with a digital display such as PowerPoint or Prezi behind you. Don't make the mistake of cutting large chunks of text from your essay or report and simply pasting them in to a series of slide. If people want to read your work then give them a print out. Keep your presentation visually engaging, people don't like to read lots of text from a slide. Try and make use of at least one visual clue per slide, an image that people can latch on to that gives them an immediate idea of what you will be talking about at that point in the presentation.
Keep your notes to a minimum: There is no substitute for a detailed knowledge of your subject matter. Knowing your topic well comes across very clearly in a presentation as you will be speaking with confidence and are less likely to feel lost or caught out by a question from the audience that you have not "revised". People who rely on substantial notes to guide them through their presentation can often get flustered if they lose their place and feel unable to continue until they find it again. Being tied to extensive notes that are, in effect, being read out will also force you to break eye contact with the audience for overly long periods of time which is never a good thing, as we shall see. So, know your topic, be able to talk about it even before you create your presentation, try and limit yourself to one side of notes that simply provides you with the key themes and ideas you wish to present. In fact, being able to use the presentation itself as your guide, without a separate set of written notes is something to aim for.
Keep your audience in mind: An effective presentation is one that communicates to a specific audience. Make sure you are aware of who you are presenting to before you begin work on creating your presentation. There are many factors that will affect the way in which your presentation will be received - Are the audience experts in the field? What age group are they? Is gender an issue? Is level of education an issue? If nothing else a familiarity with your audience ought to effect the language and examples you use to communicate appropriately with them.
Keep your surroundings in mind: Wherever possible try and visit and even practice your presentation in the actual room in which you will be presenting for real. Being familiar with the equipment available, the acoustics, the lighting, the size of the venue and where you will be positioned relative to the audience can have a real impact on the effectiveness of your presentation. Everybody performs better on home, or familiar ground .
As it is you who are on show during a presentation, there are a number of personal factors that need to be kept in mind as you prepare and present.
How do I look? You will often find advice about how you ought to look for professional presentations. However, as we mentioned earlier, an awareness of your audience ought to influence how you present yourself and this means your visual appearance, as well as what you say and how you say it. A simple guideline would be 'if you look like a bank manager then you will be treated like a bank manager'. Now, in a number of instances creating a traditional formal image for yourself will work very well as it can promote you as mature, professional and corporate. However, it is always possible that this is not the image you want to project. Consider the founder of Apple Steve Jobs, his signature 'look' when presenting was jeans and a black top. He was well aware that his audience was largely made up of techno-geeks and people from the creative industries people for whom a traditional, possibly backwards looking image, would not be considered attractive. Whatever you do, make sure that your visual appearance does not distract from the actual message of the presentation.
Where should I look? Maintaining eye contact is vital to keeping an audience engaged. In a presentation you are trying to create the illusion of a conversation with every individual in the room, break eye contact for too long and your audience start to feel excluded. Most of us know at least one person who, when they are supposed to be having a conversation with us is looking over our shoulder or out of the window or at their phone and we don't like it. It has become tradition on public transport to avoid eye contact so as to deliberately not engage personally with those around us - you do not want to do this in a presentation. Looking around the room at the audience rather than having your head down buried in your notes, or having your back to the audience talking to your PowerPoint slides, will have a powerful effect on your audiences reaction to you. They will feel drawn in and part of the conversation. For this same reason it is important not to simply fix your attention on one section of the room, or a particular individual, a friend or your tutor, as this will end up making the rest of the audience feel neglected and uninvolved.
How should I stand? Often, if we are unused to presenting to a group, it is our bodies that concern us most. We all know how to speak and how to write, but how are we supposed to stand? Do we move around, or stand still? Do we keep our hands by our side, or wave them about? What happens when your knees start to shake? As we have already mentioned a presentation is very much a visual experience, the audience are looking at you, not just at a body of text. That said this does not mean that a presentation need necessarily be a performance. Moving around a bit does give the presentation a more dynamic appeal that helps the audience stay focused, but you are certainly not required to dance or do acrobatics. Similarly, gesturing with your hands can help to emphasise a point, but you do not need to look as if you are casting a spell at Hogwarts. As a basic rule try not to over do anything - standing completely still with your hands rigidly at your side, or clasped tightly in front of you will make you look remote and cut off from your audience. Keep an open stance, with your hands behind you, smile, shift your position slightly from time to time, that should be quite enough. Finally, don't worry about the knees. You may feel as if your legs have gone to jelly, but the simple fact is that nobody else will notice.
How should I speak? As a rule, we tend to speak fairly rapidly when in conversation and once we start a presentation the danger is that we speak as fast as possible to get the whole thing over with as quickly as we can. Remember that you are primarily trying to communicate with your audience, so try and speak more slowly than usual to give them time to take on board what you are saying. Time moves much more slowly when you present, so often everything looks as if it is dragging and, again, you will want to speed up. Don't be afraid to stop and catch your breath, or organise your thoughts, the audience will barely notice. It is often quite useful to ask a rhetorical question at the end of each slide simply to give yourself a small break. Asking the audience "is everyone with me?" or "did everyone get that?" is unlikely to actually prompt a response beyond some slight nodding, but it will help you prepare yourself for the next slide and break the presentation up for the audience.
How do I respond to questions? The simple answer to this is ' honestly '. To be perfectly frank here, most people who ask questions at presentations and conferences do so because they want to express an opinion of their own and in that case you don't need to provide any sort of answer and a simple acknowledgement of their contribution will do. If you are asked a question that you feel you have an answer to then respond confidently. If you are asked a question and you have no idea how to answer it don't try and blag it. Confess that this is something you still need to do some work on and open it up to the floor for comment - you will have no end of people queuing up to offer their opinion. Nobody expects you to have all the answers.
Final Comments
One of the most important things to remember when presenting to an audience is that nobody expects a perfect performance. If you lose your train of thought, or stumble over your words just stop, take a breath and carry on, nobody will judge you, if they notice at all. If you are presenting to an academic, or professional audience then the chances are everyone has been, or will be standing where you are and will be sympathetic and supportive.
Further information
20 Ways to Improve Your Presentation Skills
Present like Steve Jobs
Current staff; Current students
Information and Library Services Directorate
academic_skills [ Similar articles ]
Internal news
The latest news from around the university.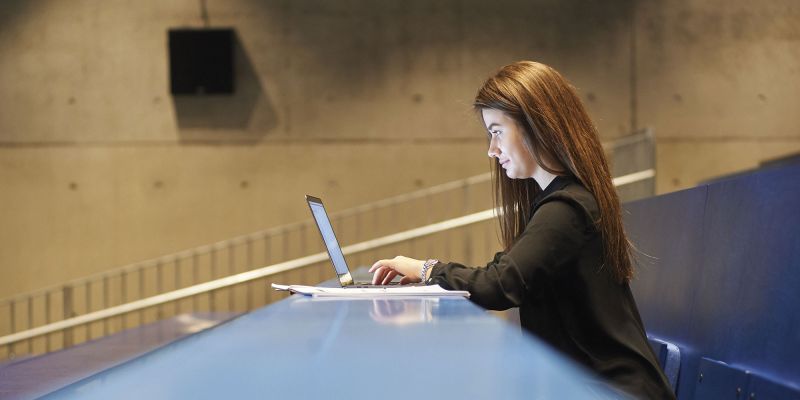 Browse all University of Greenwich articles.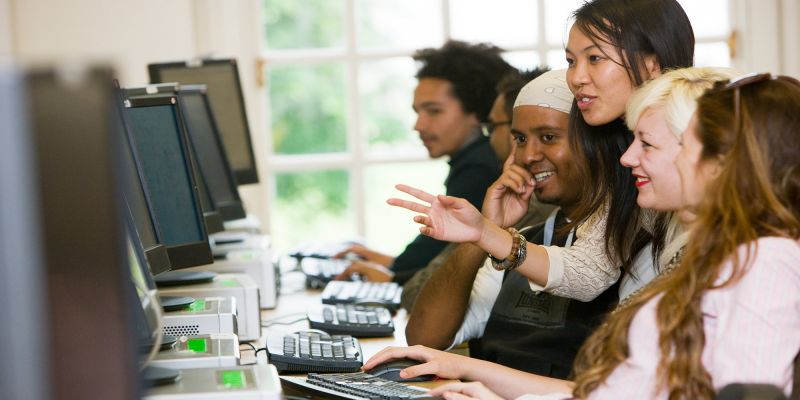 Portal services
Access staff and student resources through the University Portal.
More like this